Blogging
Career Advice
Blogging 101: How to Grow Your Instagram Following
posted on February 29, 2016 | by Amanda Holstein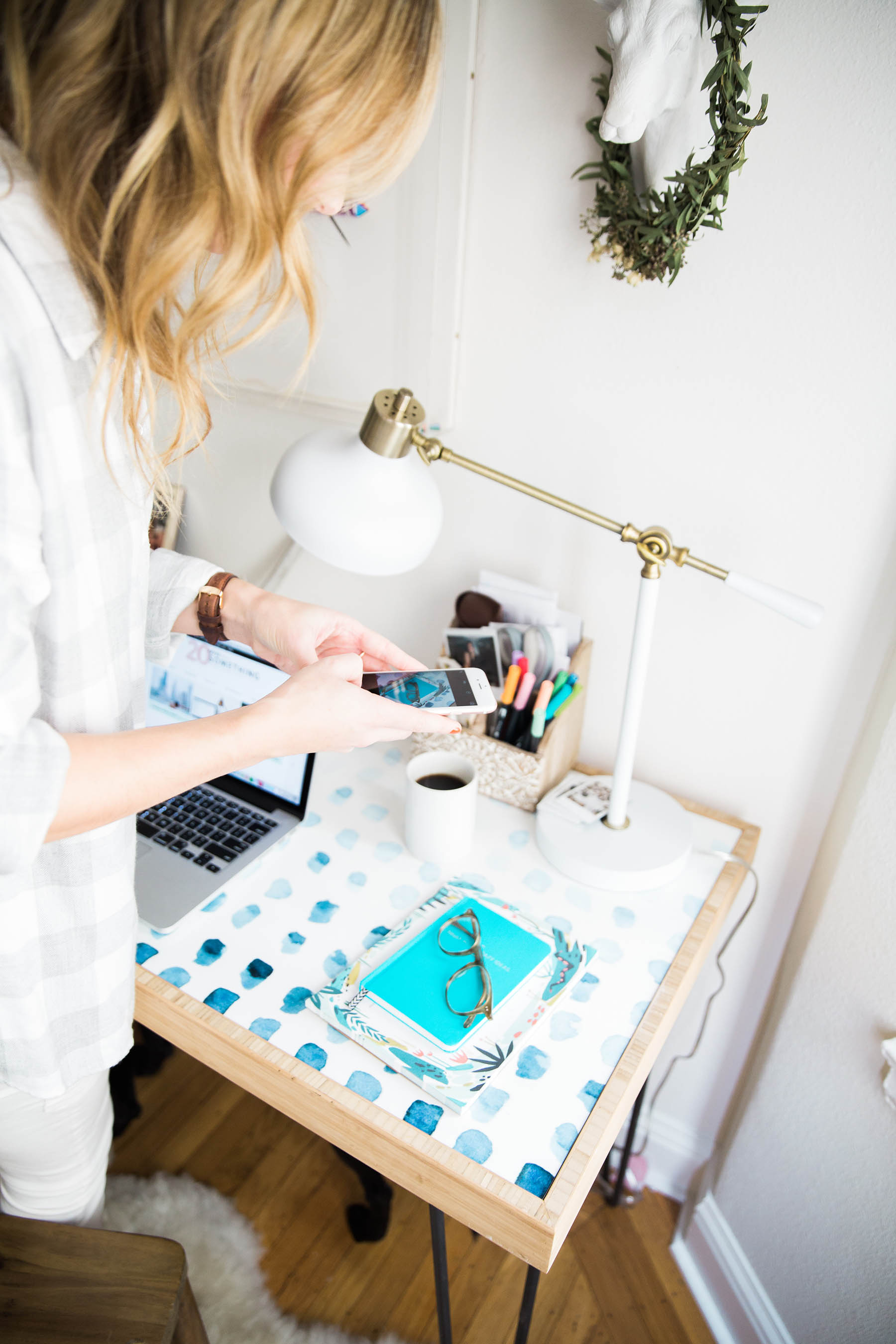 If you're a blogger in the lifestyle space, you're most likely addicted to Instagram. And there's nothing wrong with that (for your business at least!). Instagram is an incredible tool that can help build your brand, gain new followers, and even connect you with new clients & brands. But in order to really see an impact, you need to make sure you're doing few things right.
1. Write a descriptive bio
While some may say your bio isn't important on Instagram, those people are wrong. If you want to be able to connect with potential clients or bring followers to your blog, you need a descriptive bio that clearly states who you are and what you do. It's most important that you include:
– A clear photo of you
– Your name & the name of your blog
– Who you are (i.e. founder, blogger, creator, etc.)
– How people can contact you
– A link to your blog
Check out mine as an example.
2. Create high-quality content
Similar to your blog, your Instagram account can get nowhere without unique, high-quality content. When I say content, I'm referring to both your imagery and captions.
Imagery:
– Make sure you have quality photo editing apps like AfterLight or VSCO so that you can maintain the same caliber of images that you have on your blog.
– Find an aesthetic that fits your brand & your blog and stick with it. Consistency is extremely important so that when users come to your profile, they immediately have a sense of your style and what you have to offer.
– As my friend Ashley always says, pay attention to your "quilt". When looking at your profile, the images create a sort of "quilt" and it's important that you keep an eye on it. For example, you may not want two similar images right next to each other, or you may notice one image that stands out too much because it's a different color than you typically feature. Make sure your "quilt" represents your aesthetic and that it's balanced in terms of color, photo angle, zoom, etc. (Example below).
– If you feel like your current style is a bit all over the place, that's okay. It's never too late to start being consistent and find those elements that represent your brand. I'm even guilty of going back and deleting some photos if they are clearly off-brand or ruin my "quilt".
Caption:
– While I'm certainly guilty of slapping up a quick caption after spending so much time on the actual photo, I think it's so important to put time and effort into your writing, just as you do on your blog.
– Keep a consistent voice across your blog and your Instagram, making sure that voice comes through in your captions.
– You can even off exclusive content in your captions, like tips or tutorials, that offer something useful to your readers.
4. Post at optimal times
– Post to your Instagram at high-traffic times when your audience is online and engaged. You can use iconosquare to discover what these specific times and days are for your unique audience.
– Something I learned from ElanaLoo is to space out your Instagram posts to give your audience a change to engage with them. For examples, I try to wait about 6 hrs between posts, which means I typically post 2-3 times a day.
5. Interact & engage (genuinely!)
One of the biggest things I did to really boost my Instagram following was to increase my engagement on the platform in the most genuine way possible. Yes, this takes a lot of time and energy, but its what will really make you stand out.
– Reply to every comment received on your photos with a genuine, personal response.
– Comment on others' photos with something genuine & personal that starts a conversation with the user.
– Interact with users who comment on photos in which you're tagged or mentioned.
– Participating in Follow Friday is a great way to show some love and share followers with similar Instagram users. (Don't be afraid to Direct Message a few people and gather a group of 5 to participate).
– Find relevant hashtags that bring together a community of users similar to yourself. Take the time to go through and like & comment on peoples' photos, making new connections and starting genuine conversations.
6. Use relevant hashtags
Speaking of hashtags, I've found it useful to find a handful of hashtags relevant to my content and use them in all of my posts.
– Use hashtags that create communities of users who would be interested in the content you offer. For example, if you're a fashion or lifestyle blogger, Glitter Guide's hashtag #flashesofdelight may have the perfect audience for your feed.
– I suggest leaving a comment right after you post with a handful of these hashtags — that way they don't distract your audience but still give your profile exposure in relevant communities.
– Don't go overboard with the hashtags! 7-10 should be enough.
– Not sure what hashtags to use? Look at some bloggers you admire in your category and see what they use. Explore those and look to see if that hashtag has the type of followers you're looking for as well as high-quality engagement.
Do you have any other questions about growing your Instagram following??