Blogging
Blogging 101: The 7 Questions I Get Most Often, Answered
posted on March 26, 2018 | by Amanda Holstein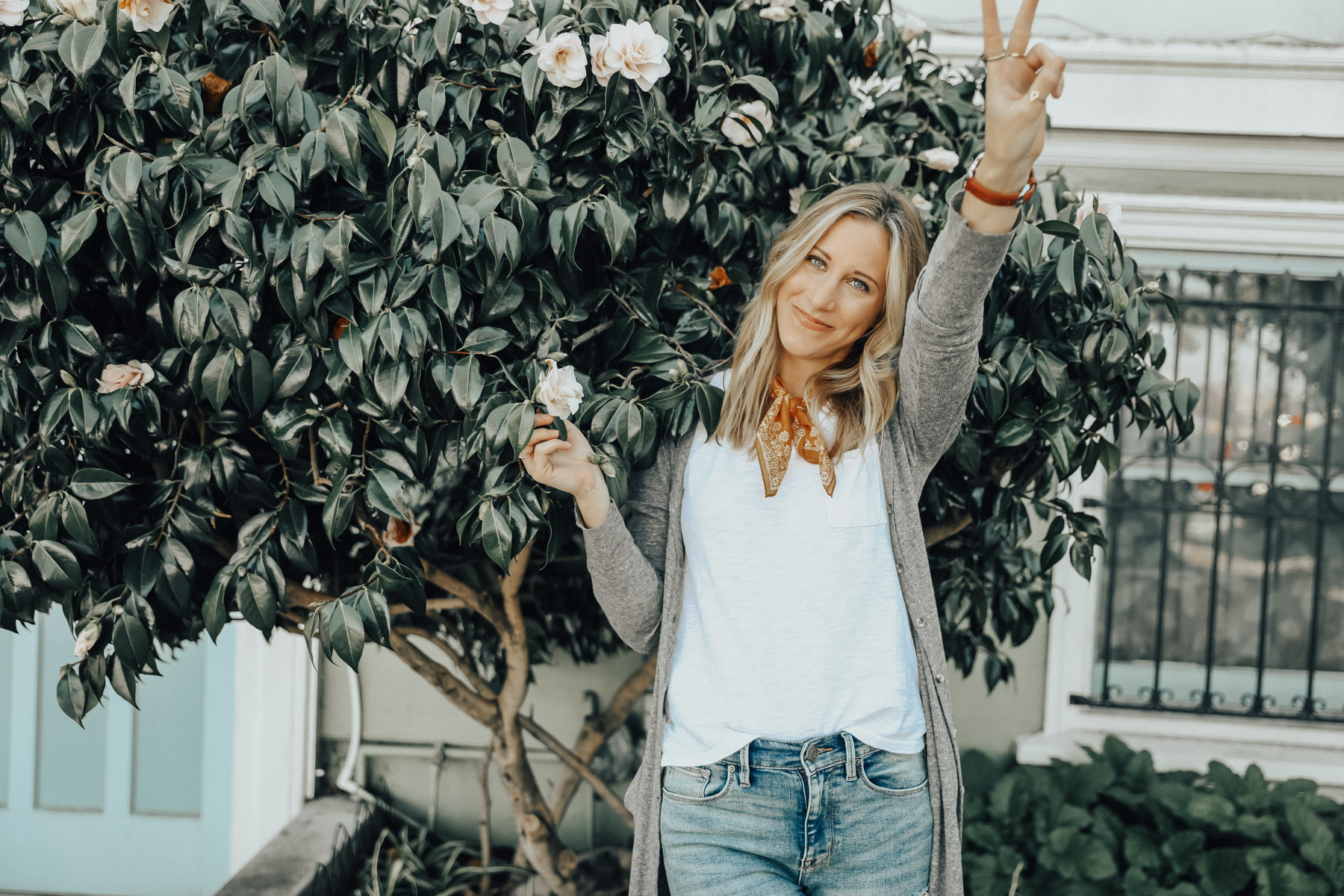 Whether I'm meeting someone new or messaging with people on Instagram, there are a few questions I often find myself answering. So I thought maybe you guys would be interested to hear the answers to this common questions! Whether you're a blogger in search of advice or a reader looking to learn more about what I do, take a look at these questions (and answers!) below.
1. How do you make money blogging?
People are often hesitant to ask me this, but I'm totally comfortable answering! You can make money many different ways blogging, but for me specifically, I make most of my money through sponsorships. Working with brands on sponsored content is my top revenue stream and I really enjoy the challenge of authentically incorporating a brand's message into my work. The other main ways I make money is through affiliate links and banner ads. I earn commission through rewardStyle each time someone purchases product through one of my links. I also earn money based on how many impressions my ads get on my site.
2. What do you actually do every day?
People are so curious what life is like behind the screen, and I totally get why! It can seem like life as a blogger is very glamorous, but the reality is a little less exciting. Most of my days are spent at my laptop, answering emails, planning content, and writing. I also typically have 1-2 photo shoots a week that I prep for ahead of time. Photo shoot days are probably the most exciting because I get to really be creative and venture to different locations. Some days you'll find me meeting clients (brands) for coffee or attending an event.
3. Do you take your own photos?
I used to take all my own photos, but now it's a mix! On my blog, the majority of photos are taken by my very talented photographer Andrea Posadas. We work very closely together, travel together, and I don't know what I'd do without her! As for Instagram, you'll find a mix of photos taken by Andrea and myself. I enjoy photography and love taking my own photos, but Andrea is a true professional and you can really see the difference in quality.
4. How do you edit your photos?
We use Lightroom to edit my photos. Andrea and I worked very closely to find an editing style that fit my brand aesthetic. Rather than using a preset, we decided to make our own editing style, unique to Advice from a 20 Something. I will be selling a few of my presets soon though so look out for them!!
5. How did you grow your Instagram?
While some people experience a snowball effect with their Instagram growth, it's been a slow & steady growth for me. I post as often as I can, I keep my visuals consistent, and I use hashtags strategically to get my content in front of new audiences. While it can be nice to grow quickly, the good thing about my slow growth is that I've been able to build a genuine, engaged following of loyal readers that I get to connect with on a deeper level.
6. How long have you been blogging?
I started blogging right out of college in 2010. I really disliked my job as an office manager at the time, so I spent most of my day on the computer exploring. That's when I discovered Cupcakes and Cashmere and thought to myself, "Yup, I have to do that". I've always been the one my friends turn to for advice, and I've always been creative, so it felt like something I really wanted to try. After a couple years of trial & error, I launched Advice from a 20 Something and haven't looked back since!
7. What are you going to do when you turn 30?
I get this question ALL the time, and it's a good one! All I will say is that I have a plan and you'll see it come to life soon :).