Fun Things To Do
How to Make Camping Super Easy (& Fun!)
posted on May 1, 2018 | by Amanda Holstein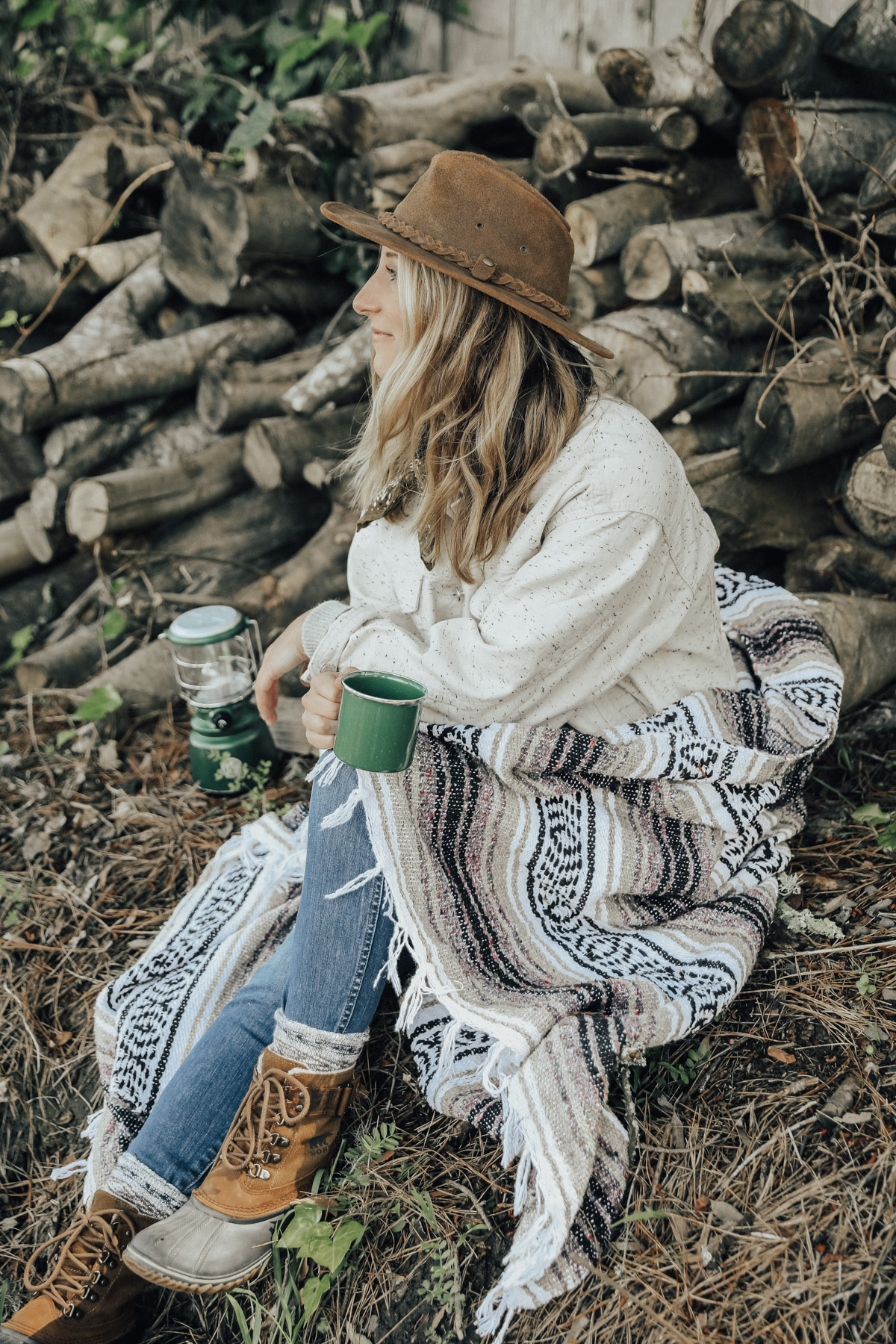 This post has been sponsored by Wholesome. All thoughts and opinions are my own.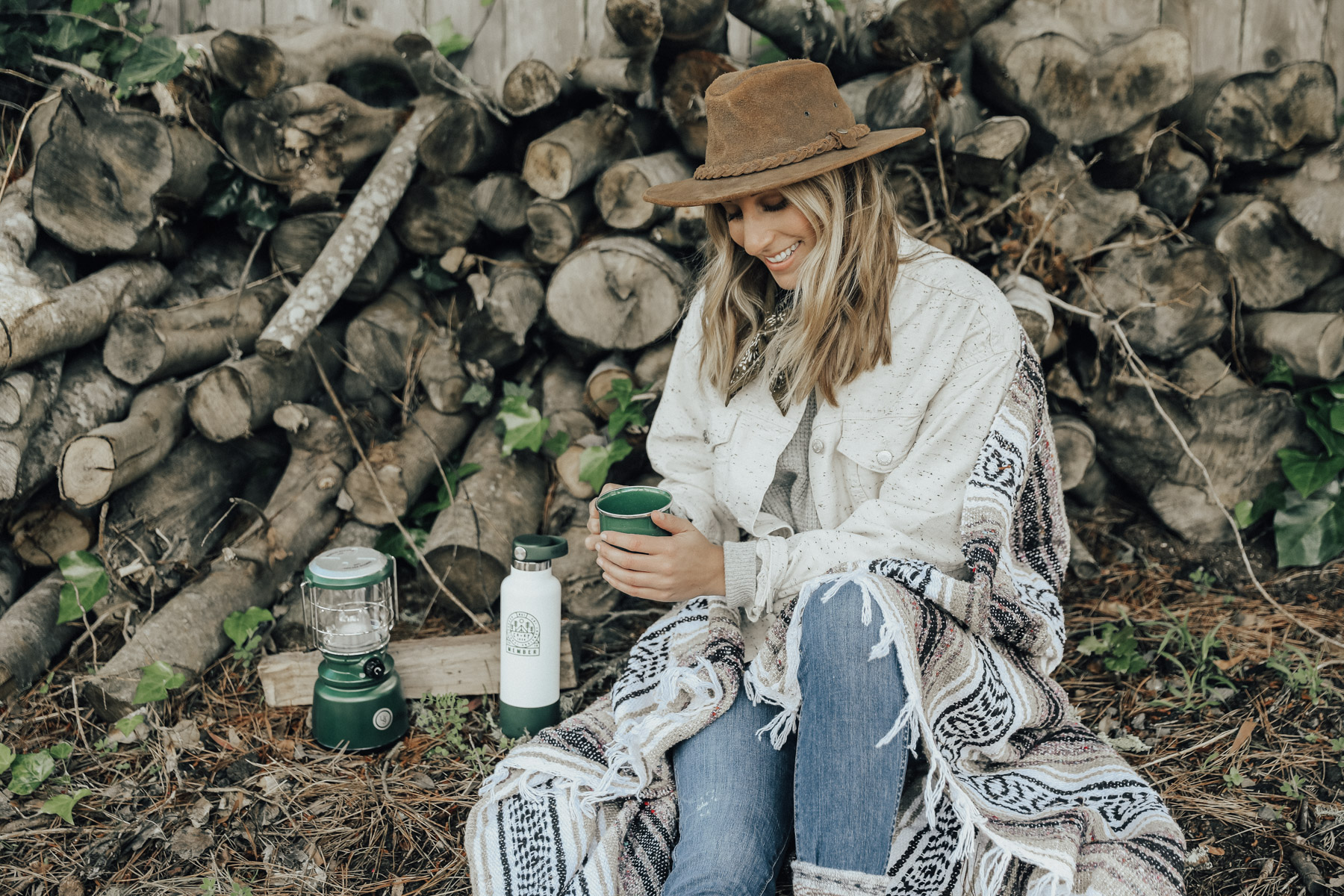 It seems like so many people never go camping because they think it takes a lot of work. Well, let me tell ya something. Camping doesn't have to be difficult! There are so many different types of camping and you can really make it what you want. Getting to sleep under the stars, wake up in nature, snack on delicious treats (more on that below!), and bond with your friends without distractions are what I love most about camping. Here's how to make camping easy so you can just hop in your car and go on a whim.
1. Go car camping!
I didn't realize car camping was a thing until I moved out to California. Basically, it's where you drive up to a campsite with your car. Rather than hiking with a huge backpack of stuff, you can literally pull right up to your campsite without having to treck supplies up a mountain. You can keep everything you need right there in your car, but still get the outdoors, sleeping-under-the-stars experience you're craving. Amazing, right??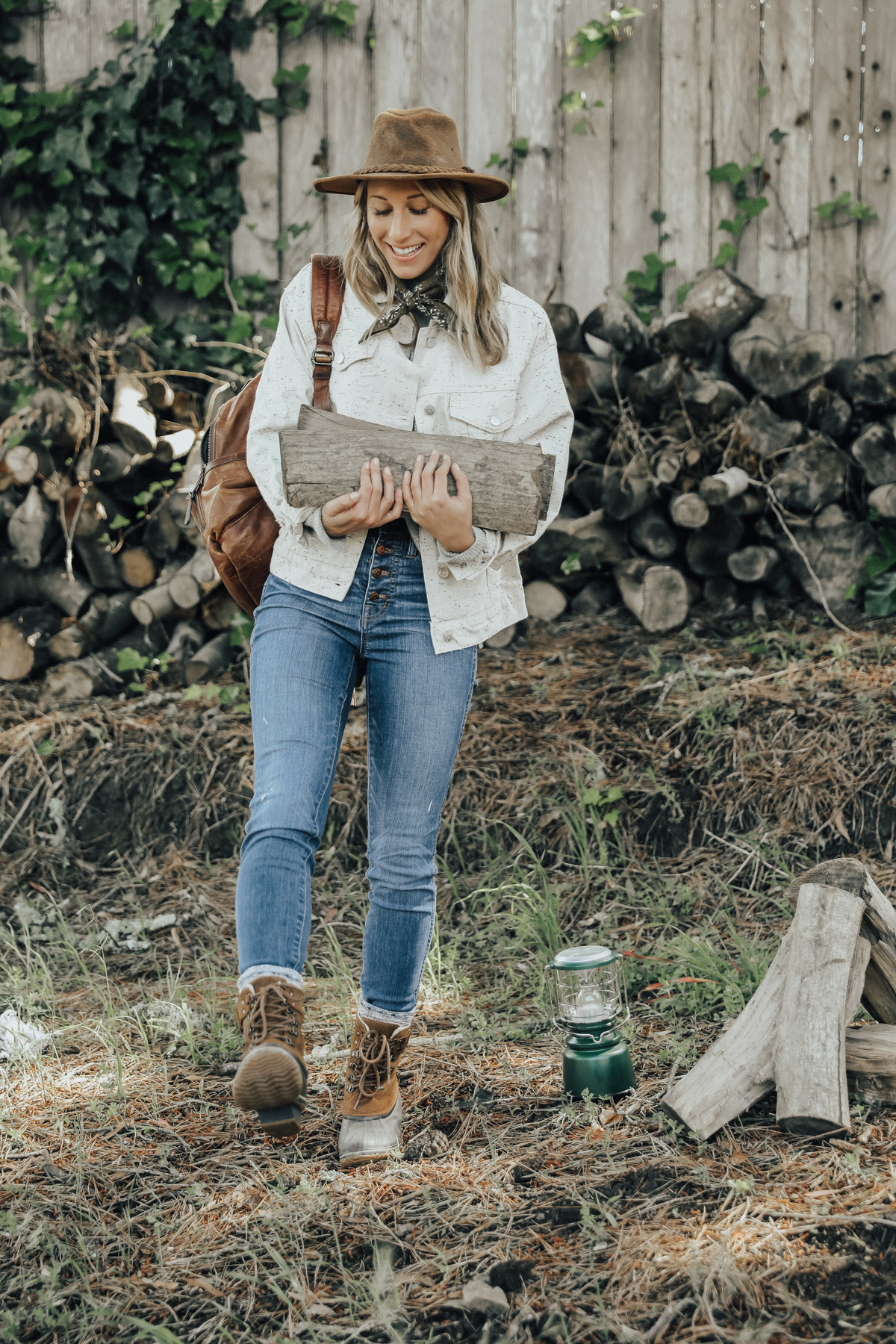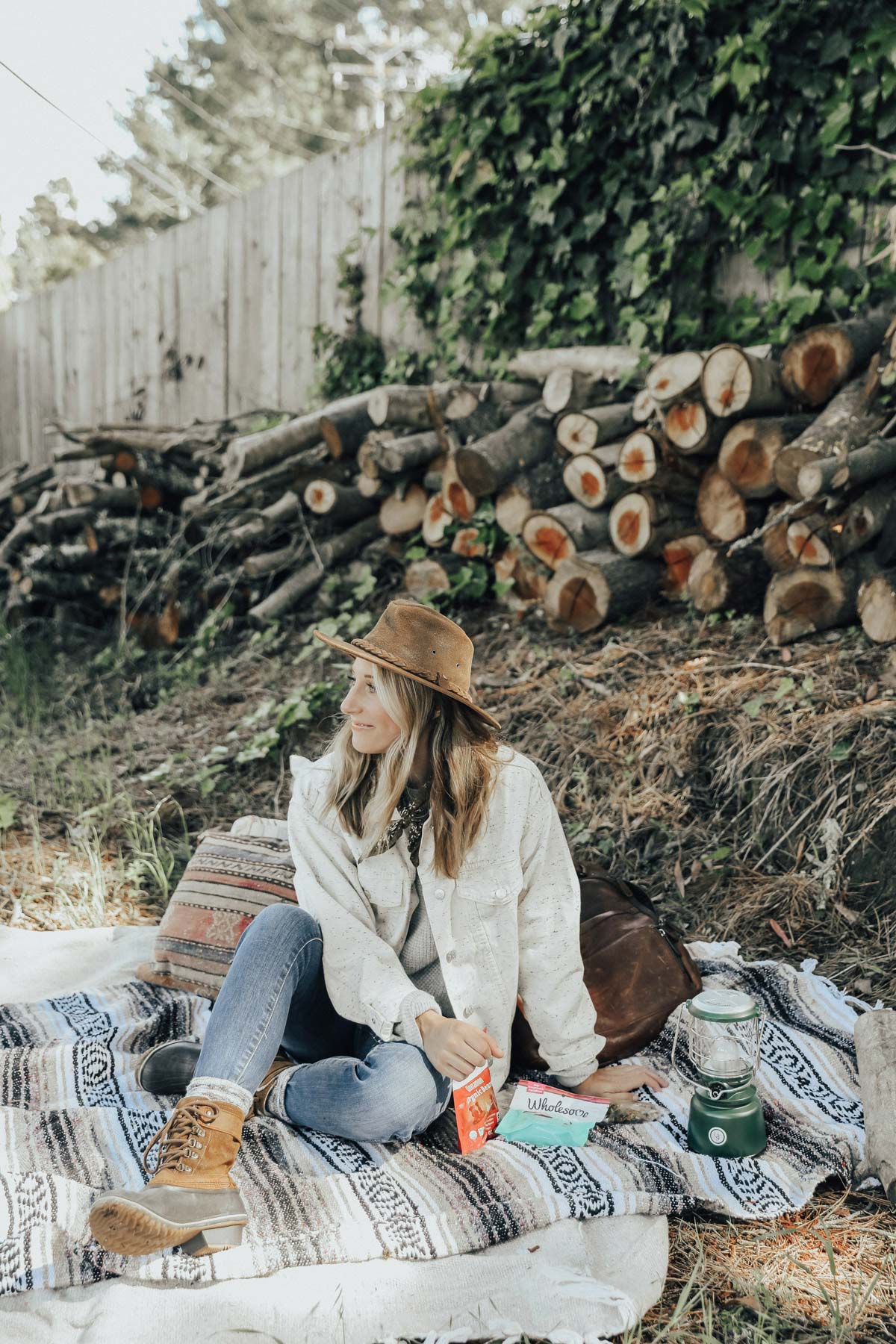 2. Bring food you don't have to make from scratch.
I always see hardcore campers cooking up a storm over their fire. It looks awesome, but also super intimidating. Why not just keep it simple? I love bringing packaged snacks along that I can munch on whenever I get a craving – almonds, trail mix, granola bars, and candy, of course! You can't feel guilty when the candy is made from organic ingredients, is gluten-free and naturally flavored, right (you can read more about those crazy great benefits here, too)? Wholesome Cinnamon Organic Bears and Organic DelishFish are perfect for treating yourself on the campsite or while hiking! They're easy to take on-the-go and taste too good to pass up. You can pick some up at your local grocer on your way out to the campsite! Or, if you've planned a little further ahead you can grab them online on Amazon or on Wholesome's website! However you're buying though, make sure you grab this coupon offer first! As for dinner, try bringing something easy like pre-made sandwiches from your favorite deli or even a frozen pizza you can cook over the fire! And, don't forget the s'mores!!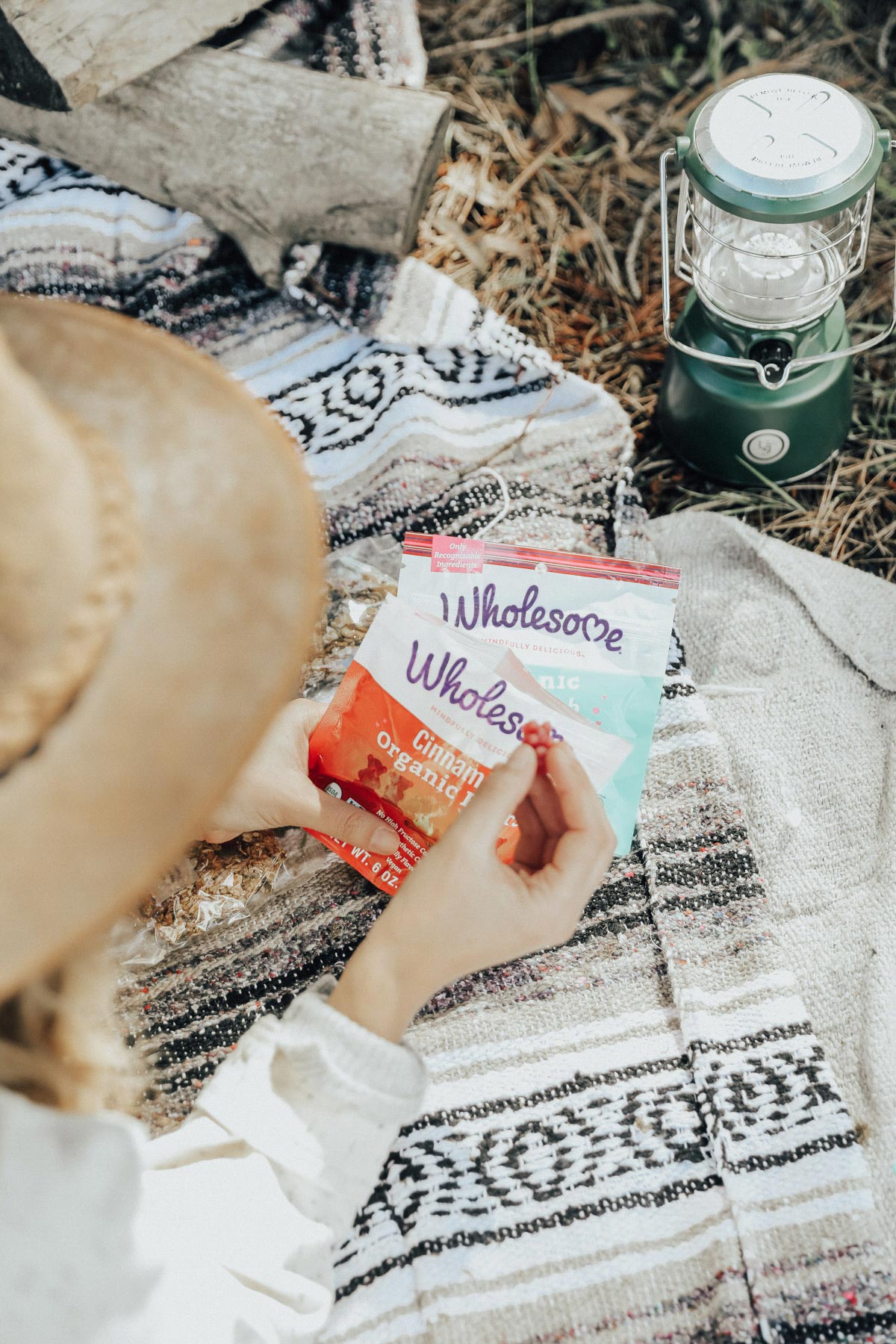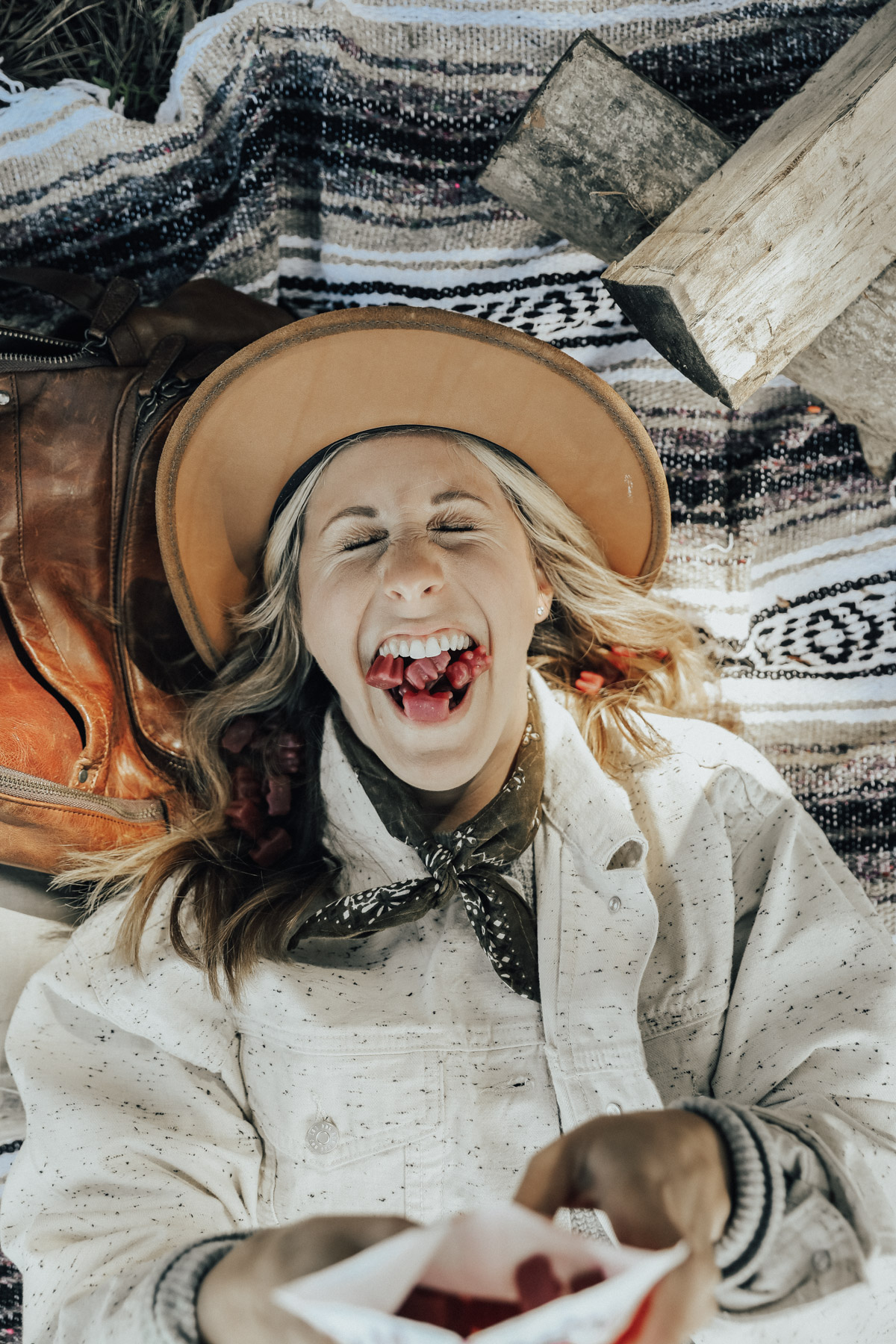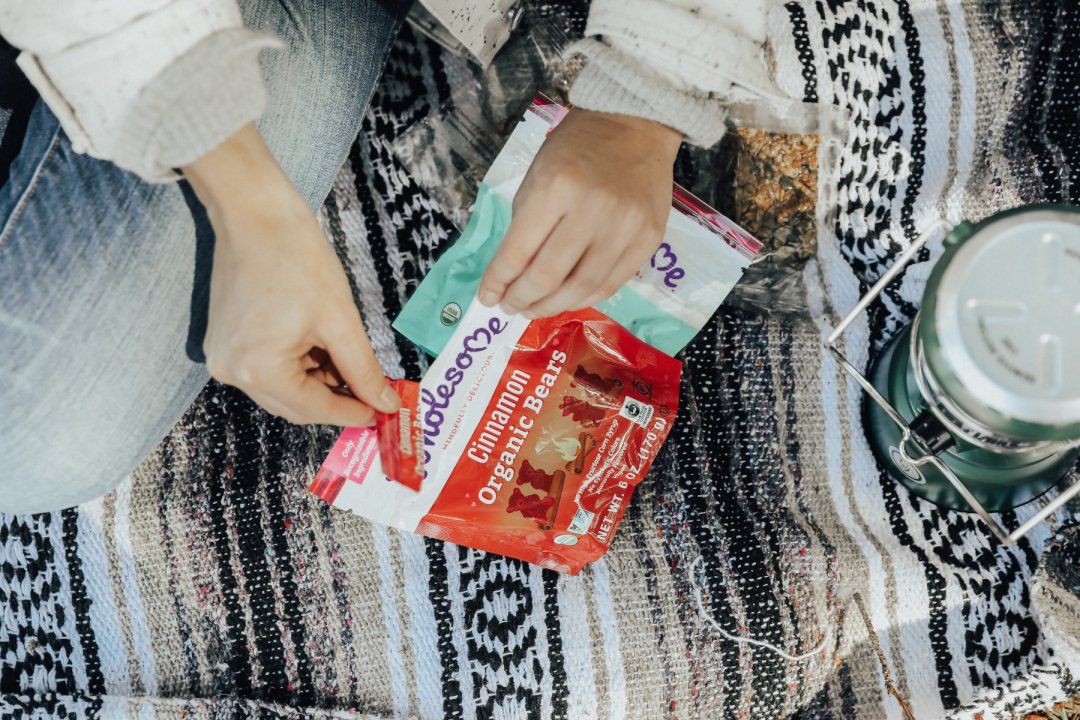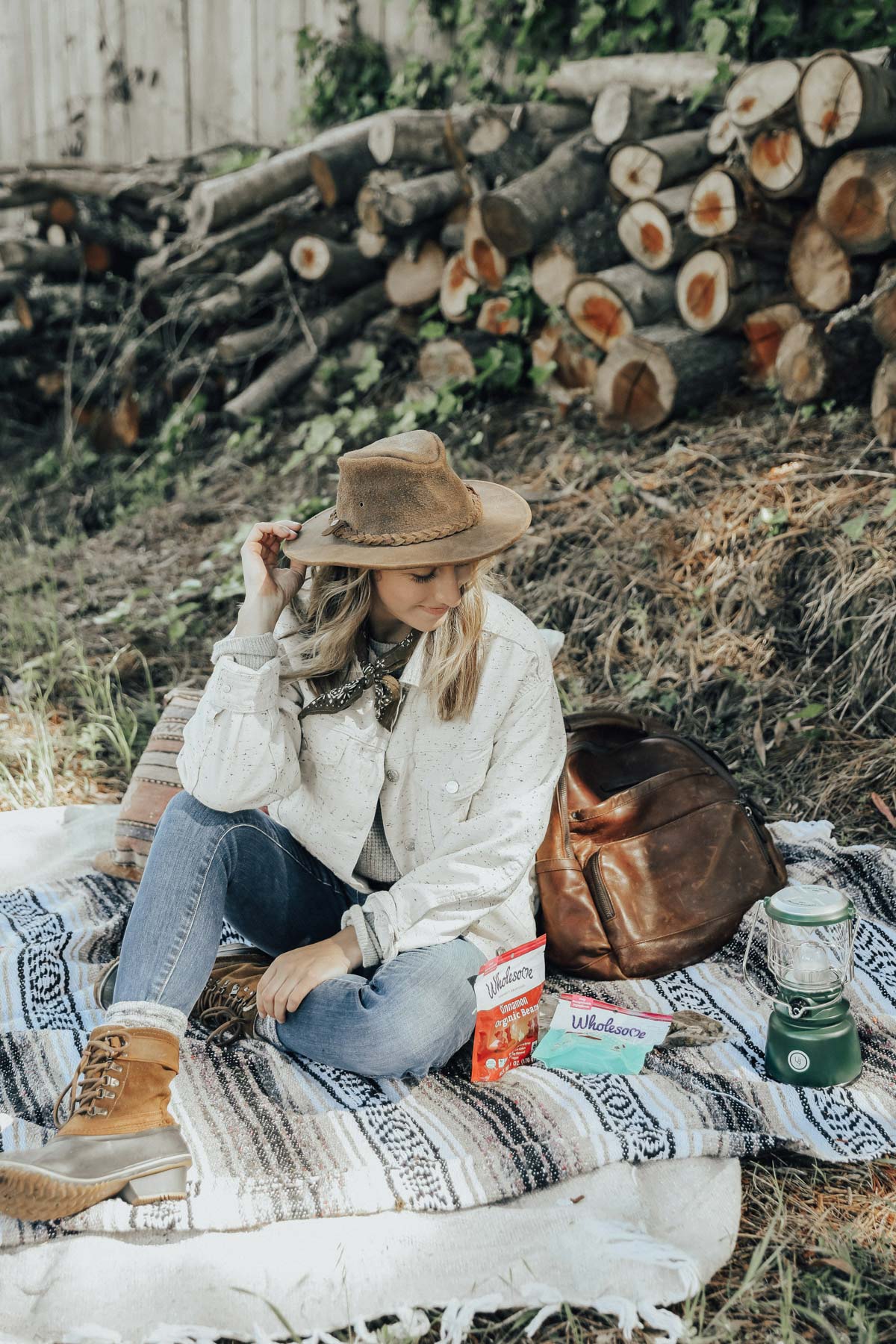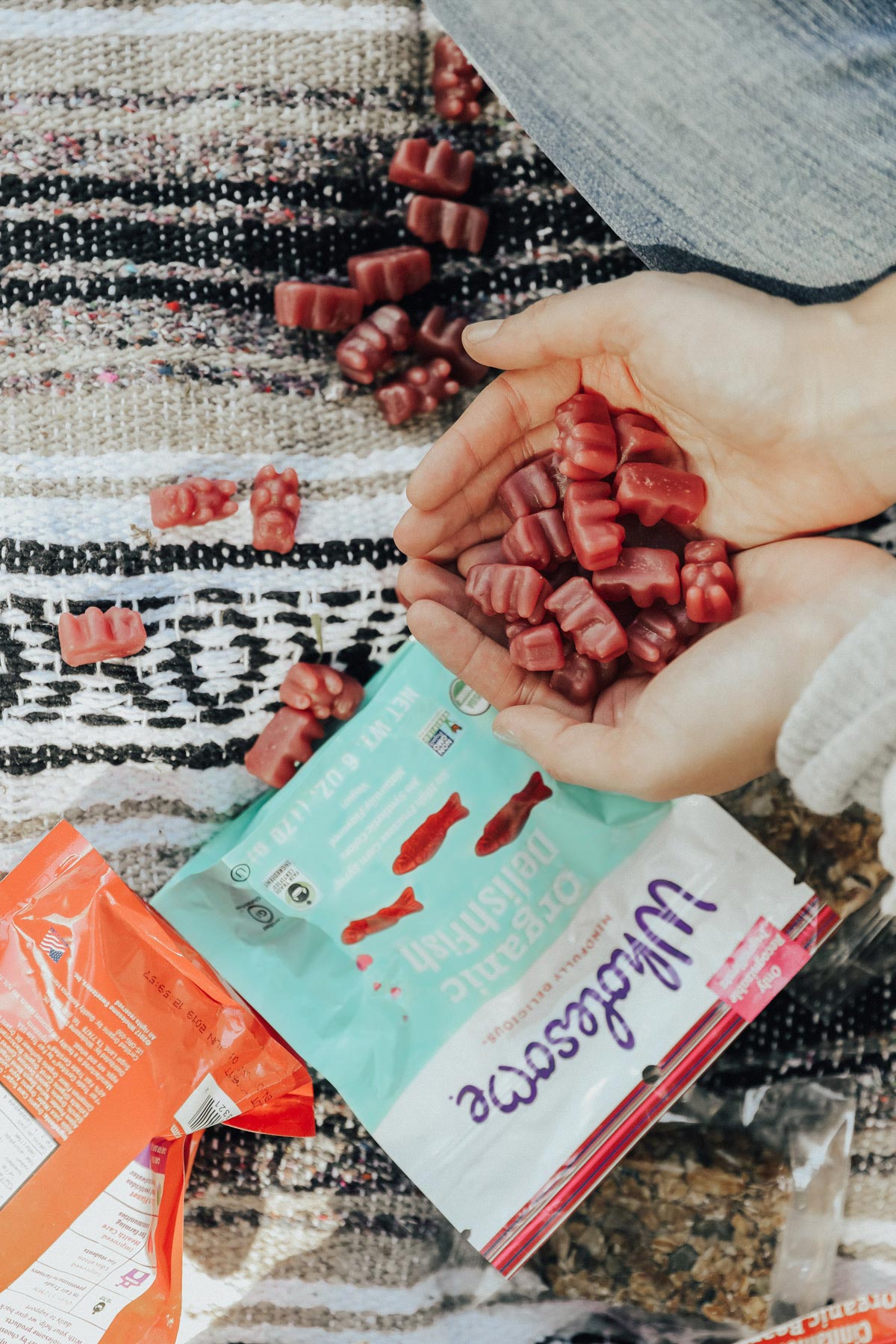 3. Have these useful items on hand.
There are a few items you'll find useful no matter what type of camping you're going for:
– Paper towels (you can use them as plates if you're desperate!)
– Tin foil (so helpful for cooking anything over the fire)
– Face/Body wipes
– Gallons of water (remember, you don't have to carry them, you can leave them in your car!)
– A lighter (to help start the fire)
– A standing lantern (to help you see at night)
– Toilet paper
– Garbage bags
– Water bottle (that works for hot & cool beverages)
4. Rent equipment.
Many people find an excuse not to go camping because they don't own the right equipment. Well, guess what? You can rent equipment! Many outdoor stores allow you to rent tents and other necessary items for your camping trip. It's a great solution if you're not a hardcore camper but just want to experience the fun every once in a while!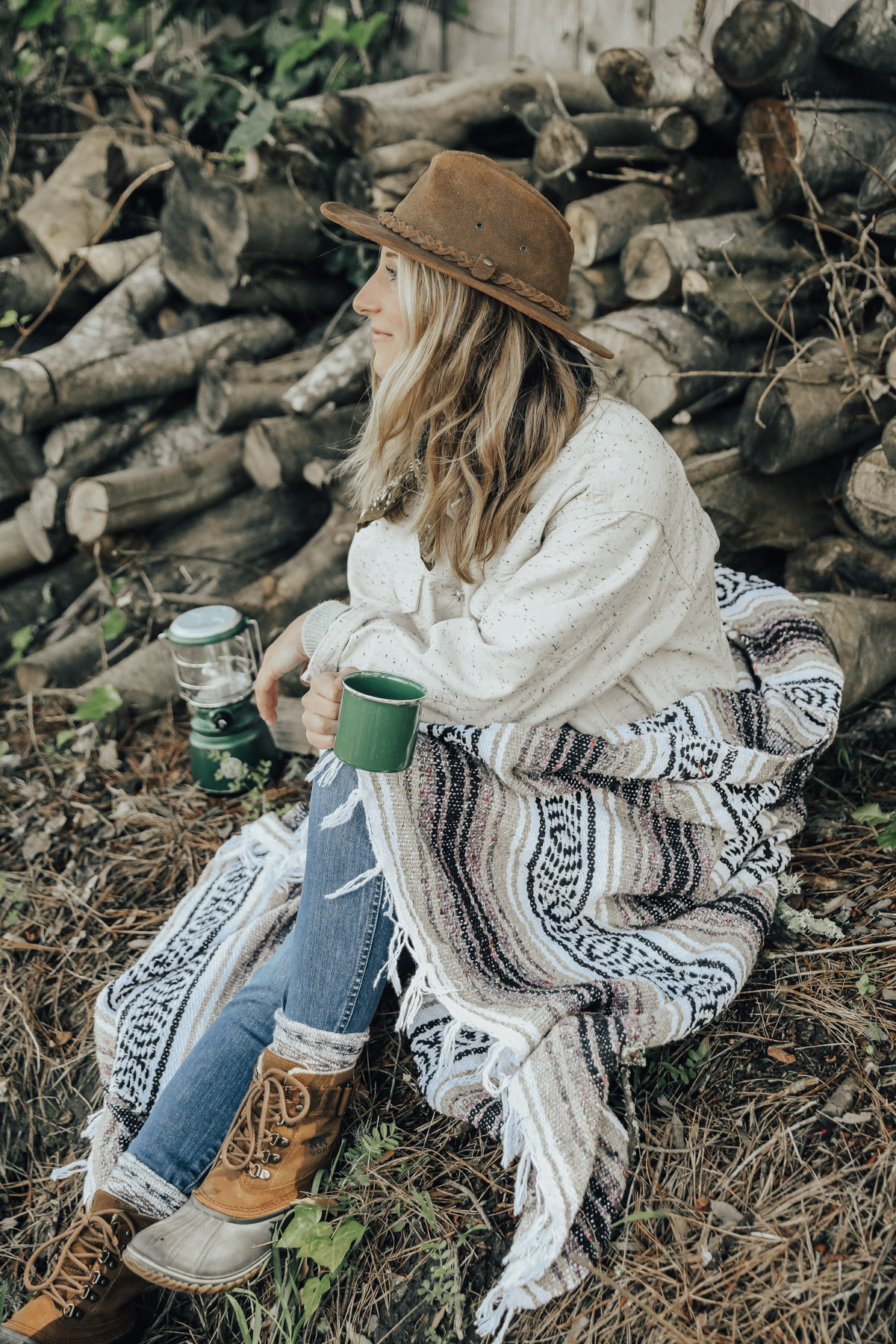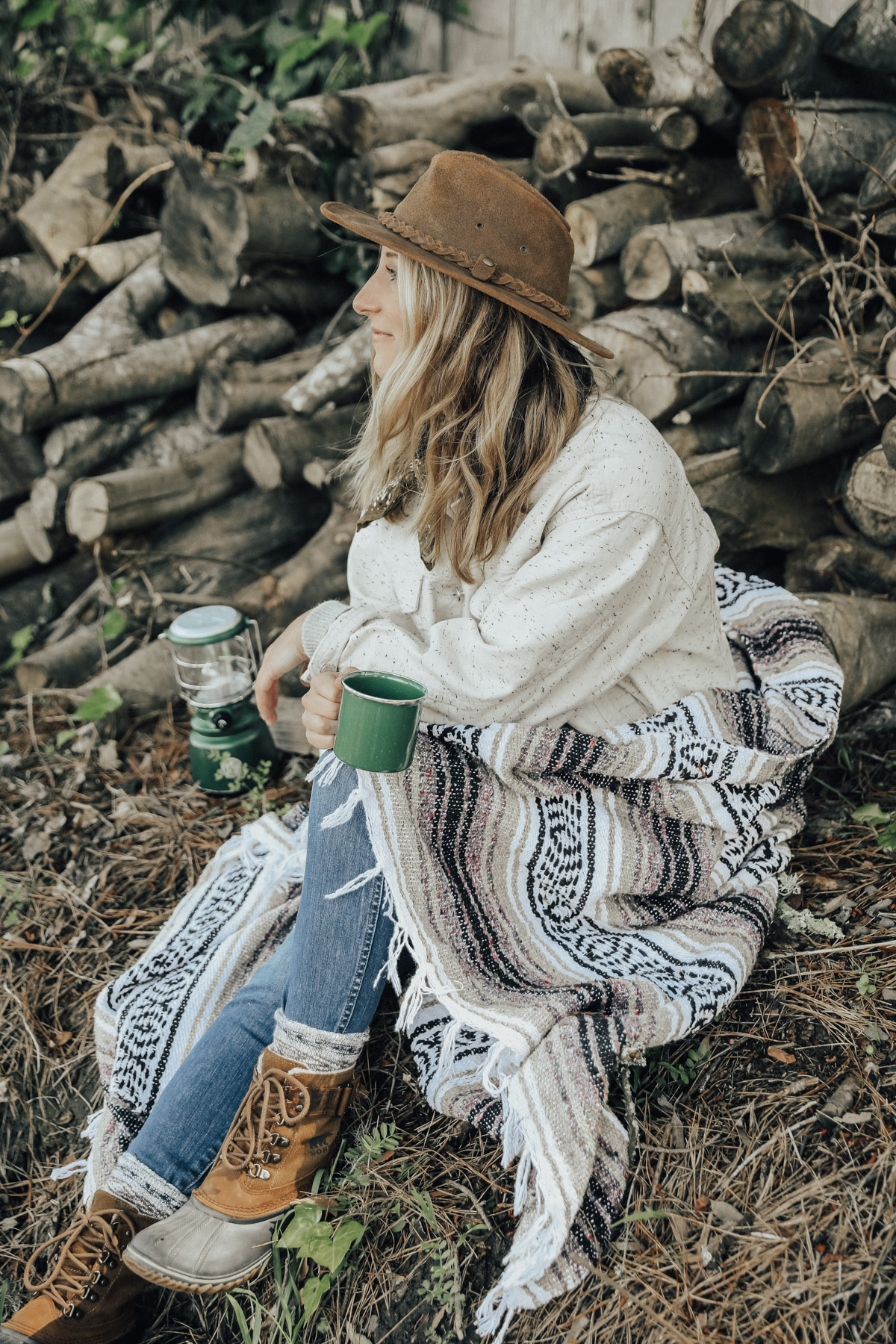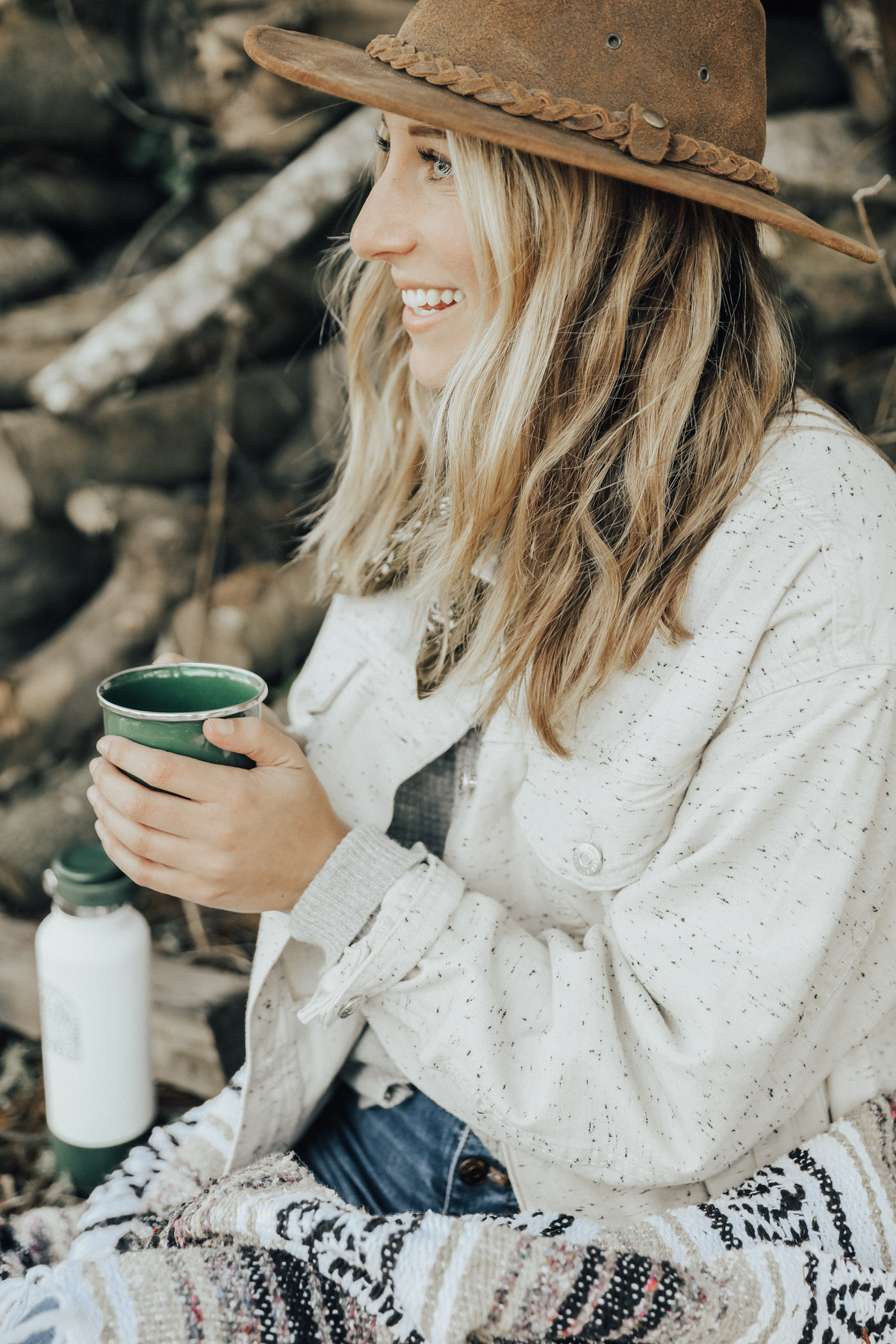 Just don't forget to pack your Wholesome Cinnamon Organic Bears or Delish Fish!!
What easy camping tips do you have??
Shop The Post