Gift Guide #2: Cozy Presents For Your Favorite Homebody
posted on November 18, 2020 | by Megan Lierley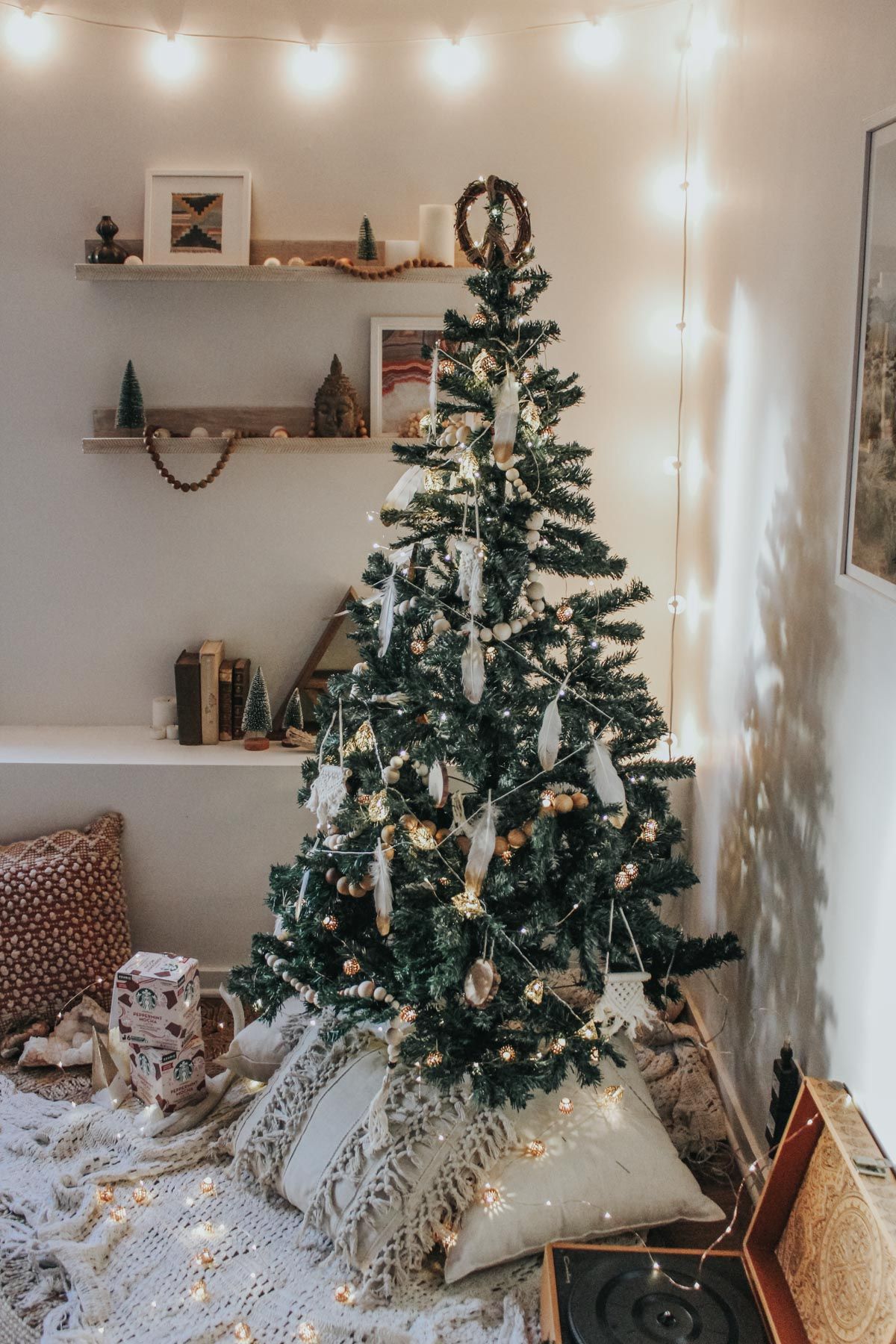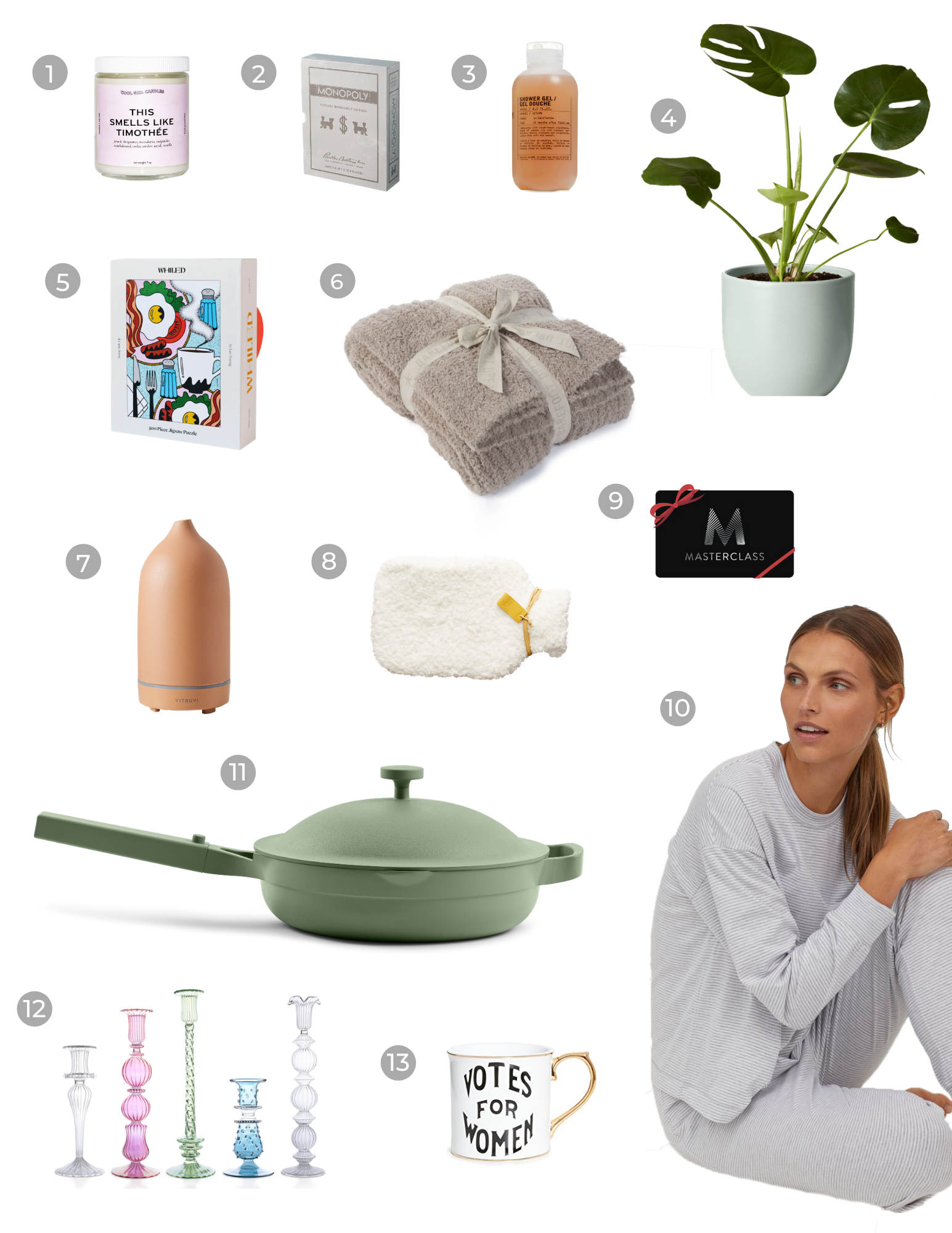 Let's be honest, whether or not you've ever identified as a homebody pre-2020, it's an identity we've all taken on this year. With winter fast approaching and stay at home orders tightening across the country, we can think of no better gifts this year than those that will enhance your favorite people's lives at home. (And you'll probably want to throw a few of these in your own cart, too.)
1. This Smells Like Timothee Chalamet Candle: The perfect Secret Santa gift to light while drooling over Timothee in Little Women, the ultimate snugsies Christmas movie.
2. Vintage Edition Bookshelf Monopoly: We LOVE this elegant, unique addition to any bookshelf—and game night—and Anthropologie also has equally chic versions of Candyland, Clue, and Scattegories.
3. Le Labo Shower Gel: Sometimes the nicest gifts are things we'd totally want to buy for ourselves, but can't justify the spend. This luxe shower gel smells like heaven, is silky smooth, and perfect for a long hot shower or bubble bath in the long winter months.
4. A Plant From The Sill: What better way to prepare your home for months of being inside than bringing nature to you? We love The Sill, which ships potted plants to you (or your loved ones). And while you're shopping for everyone on your list, here's an adorable mini Christmas tree for your desk or coffee table.
5. Sunny Side Up Puzzle: A cheery puzzle for a long, lazy Christmas morning.
6. CozyChic Ribbed Throw Blanket: The ultimate cozy, softest-ever throw blanket for cuddling up and watching Bridget Jones' Diary on repeat (just me?).
7. Vitruvi Terracotta Essential Oils Diffuser: The prettiest diffuser we've seen, to keep home smelling delicious and calming all day long.
8. Sherpa Hot Water Bottle: A simple trick for making bedtime feel like a luxurious hotel? Tuck a hot water bottle into your sheets a half hour before bed—you'll thank us later. (Also doubles as a period week must-have!)
9.Masterclass Gift Card: Regardless of how long not stay-at-home orders extend into 2021, we think the people on your list will always appreciate a chance to learn something new. The ones we're eyeing right now? Margaret Atwood teaching creative writing, Tan France teaches style, and Alice Waters teaches the art of home cooking.
10. H&M Striped PJs: This laid back, slightly cropped top and jogger pants combo for under $30 is one you'll wear all winter (and spring, and fall…) long.
11. Our Place Always Pan: Yup, it's as good as everyone says it is (non-stick! Gorgeous colors! Wooden spoon with place to attach so you don't get sauce all over your counter!)—and right now it's $50 off.
12. Issy Granger Candlesticks: We've been eyeing these beautiful candlestick holders FOREVER from London-based designer Issy Granger.
13. Votes For Women Mug: The perfect mug for the person in your life who is REALLY excited for Inauguration Day.
Check out our other 2020 gift guides here: For your fashion-forward bestie; gifts for the active, always-on-the-go adventurer; and stocking stuffer ideas for everyone.