Outfits
How to Dress for the Cold
posted on December 15, 2014 | by Amanda Holstein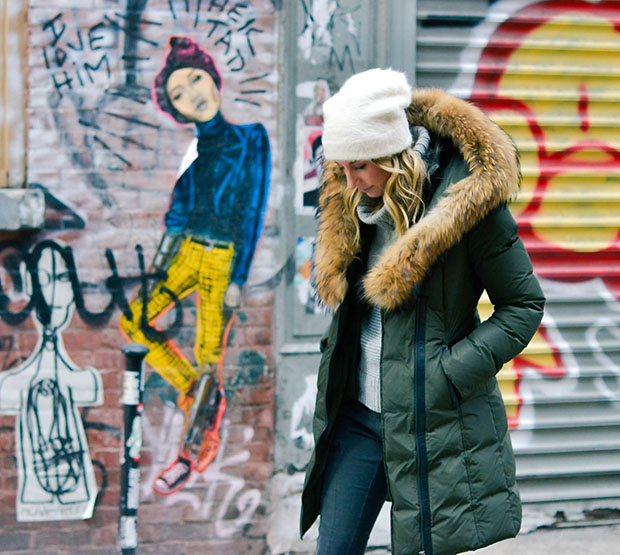 If you've been following my blog for some time, then you know that the last time I lived through a real winter was when I was 18. Yup, that's right. I grew up in cold New York winters (although that meant getting in a heated car and walking the 10 feet from the parking lot to school), but spent college in Atlanta and the next four years in San Francisco. Basically, at 26 my body completely forgot what winter feels like.
As I assimilate back into the mindset of a New Yorker, the first thing I've done (besides stop assuming that a stranger will smile back at me), is invest in a real winter coat. Not a wool peacoat that you throw over your plaid shirt to complete a look, but a real, wind-breaking, heat-insulating, down coat. I give you the Mackage Kay Lavish Down Coat. Yes, it's expensive, probably the most expensive piece of clothing I've bought for myself, but I have to say, it's been worth it. I can throw it over just about anything and it seriously keeps me warm, plus it can go from work attire to walking the dog. I highly recommend.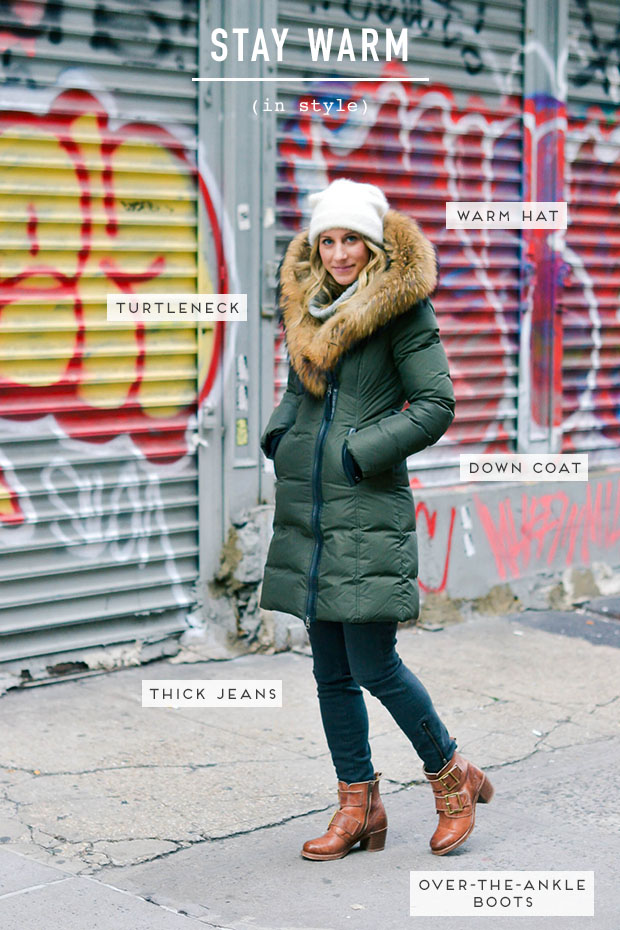 Besides a good coat, what else do you need to know about how to dress for the cold? Heavy sweaters, like a chunky turtleneck, are always key. If your sweater isn't warm enough, simply layer a tight tank or t-shirt underneath for extra warmth. Go for your thickest pair of jeans to keep those legs warm. These Madewell pants have tons of pockets, so the extra layers of fabric keep me warmer (plus they're on sale for $29.99!). Opt for boots that cover your ankle so no skin is exposed and top it off with a warm winter hat.
Shop The Post