Decor & Styling
7 Ways to Prep for the Holidays
posted on December 8, 2016 | by Amanda Holstein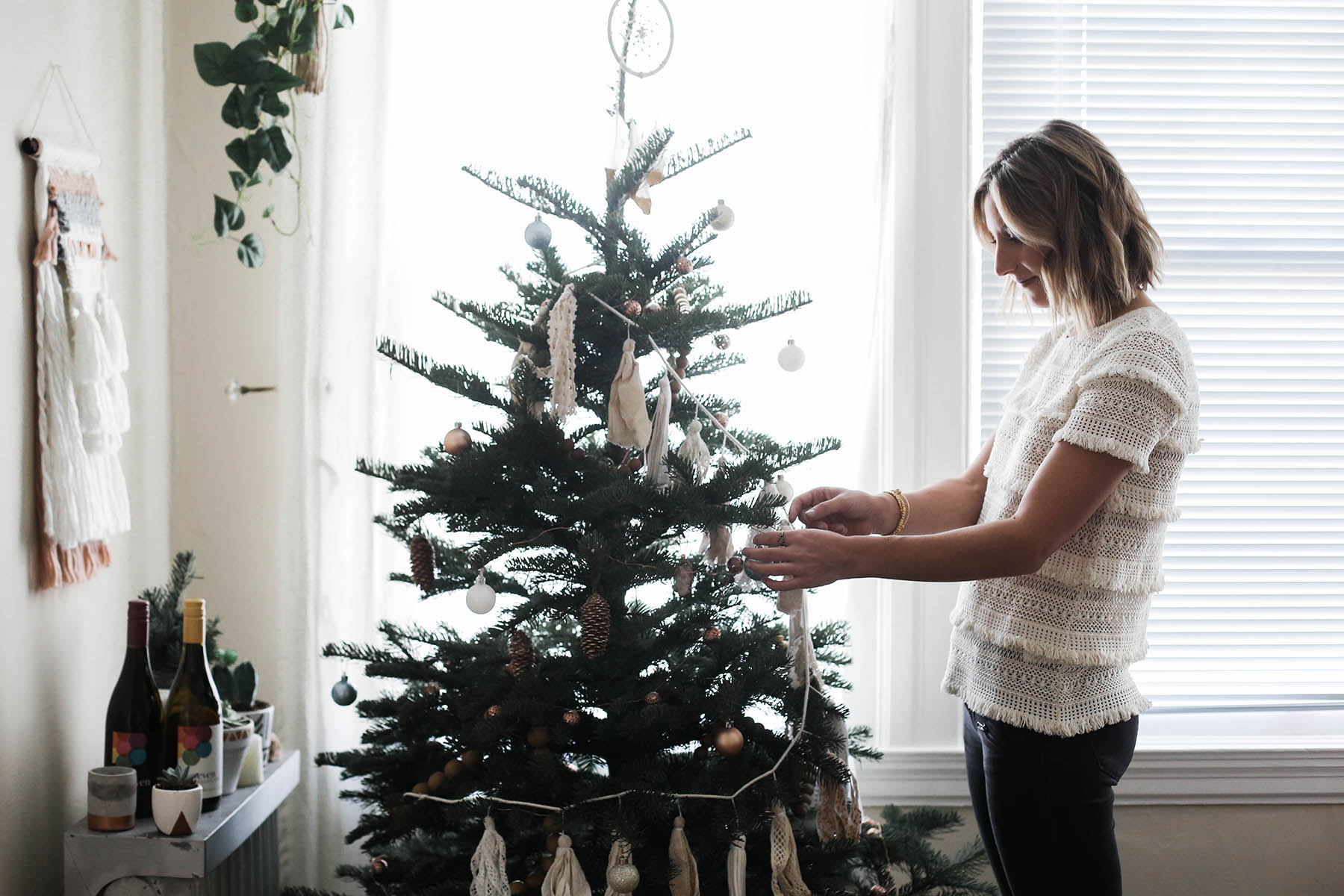 For the past couple of years, I've actually been able to fit a Christmas tree in my apartment — a miracle in San Francisco — so I've taken full advantage. And with a Christmas tree at home, it really feels like the holidays. In fact, I've never gotten more into the holidays than in these past couple of years. As you know, I didn't grow up celebrating Christmas, so this is all new to me. Decorating the tree, hosting holiday get togethers, and baking holiday treats are quickly becoming part of my holiday routine and I'm loving it. Prepping for the holidays is something I'm learning to incorporate into my routine each year as well. Here's what I recommend:
1. Make a list
Start by making a list of all of the people you'd like to send gifts or cards. This really helps keep me organized and less overwhelmed when it's time to start buying presents or sending out cards. Once you've gotten a present for that person, you can check them off the list (my favorite part)!
2. Stock up on wrapping paper
Whether you've bought gifts or not, I think it helps to always have wrapping paper on hand. You never know when it'll come in handy over the holidays!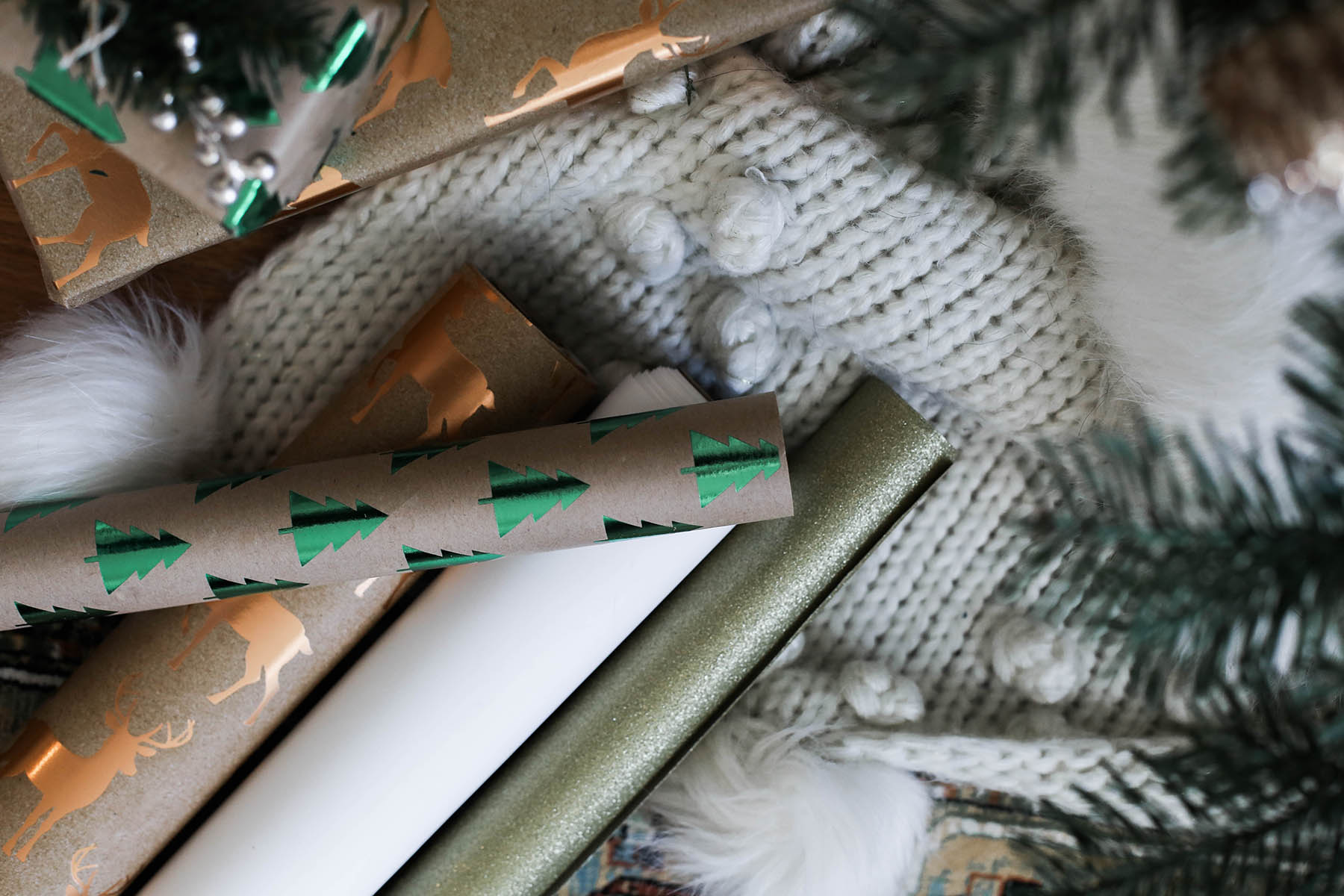 3. Hang lights
My first step in getting in the holiday spirit is to hang lights around my apartment. If I had a house, I would definitely take advantage of the exterior, but for now my little apartment will do.
4. Stock up on wine
With all the holiday celebrations, it helps to have a few bottles of wine in stock. Whether you're hosting a last minute get together or need something to bring to a friend's party, having wine on hand never hurts! I love red wine around this time of year and always have some Seven Daughters Pinot Noir ready to go. It's perfect as a hostess gift, for a quick drink with a friend, or even for a formal holiday dinner.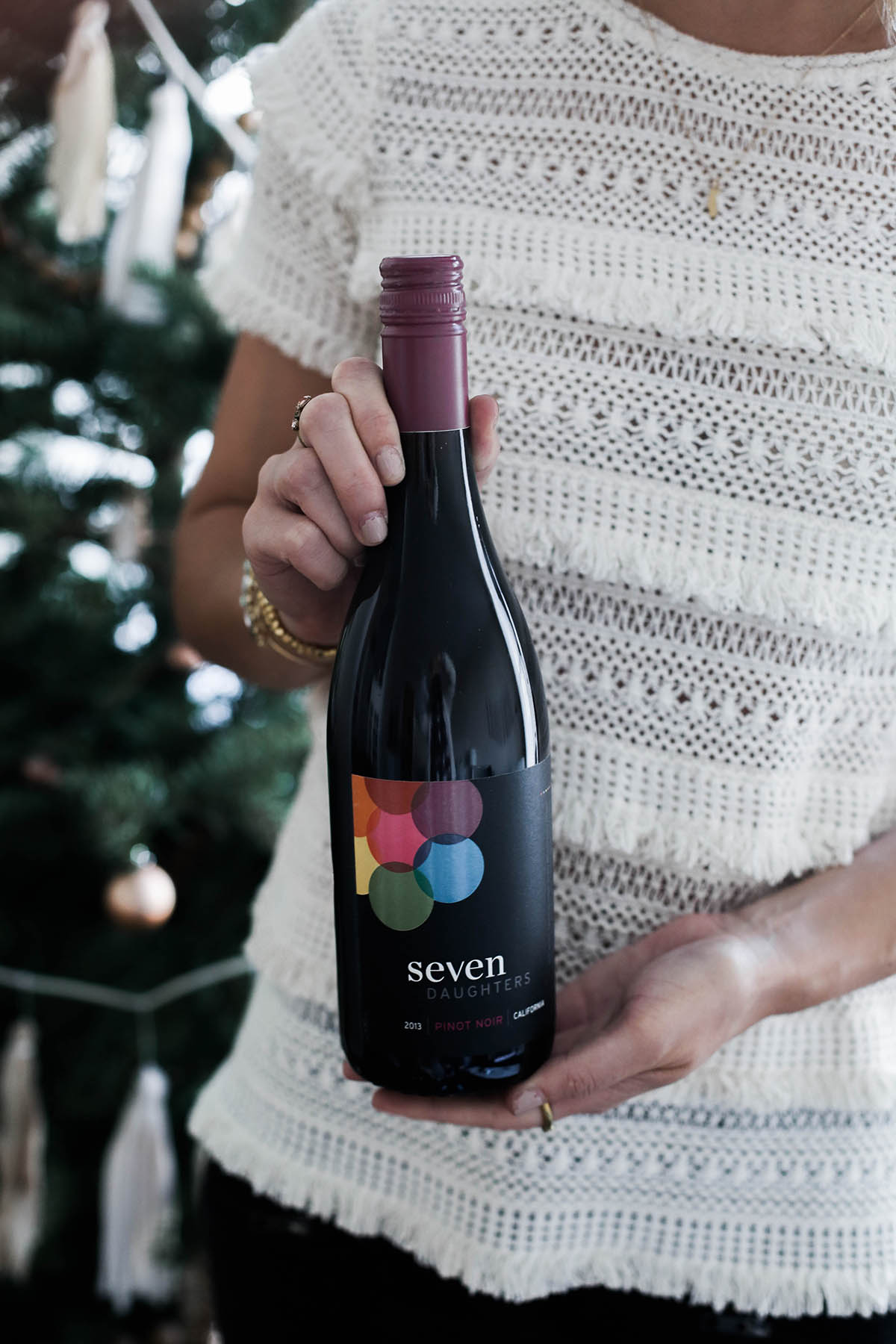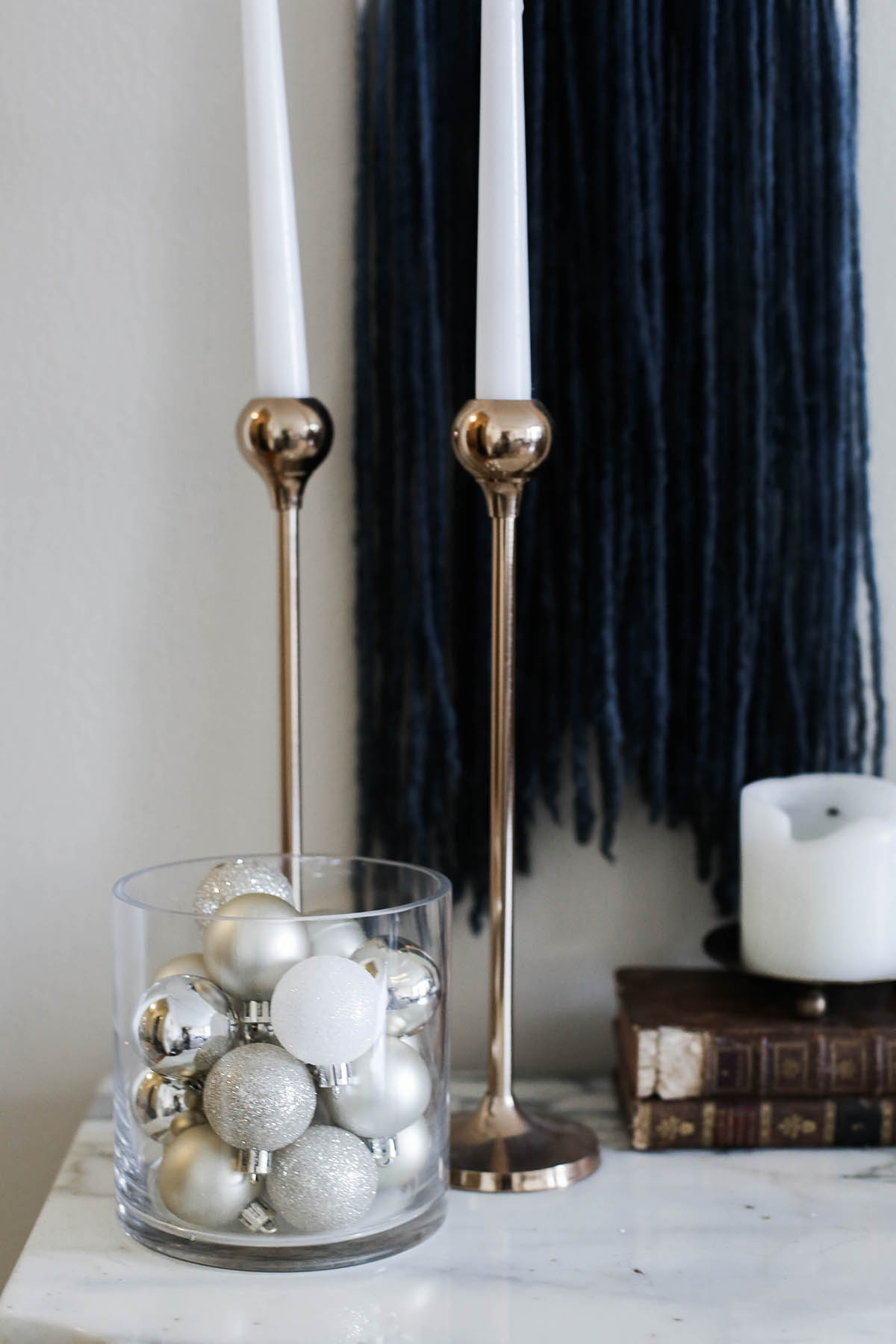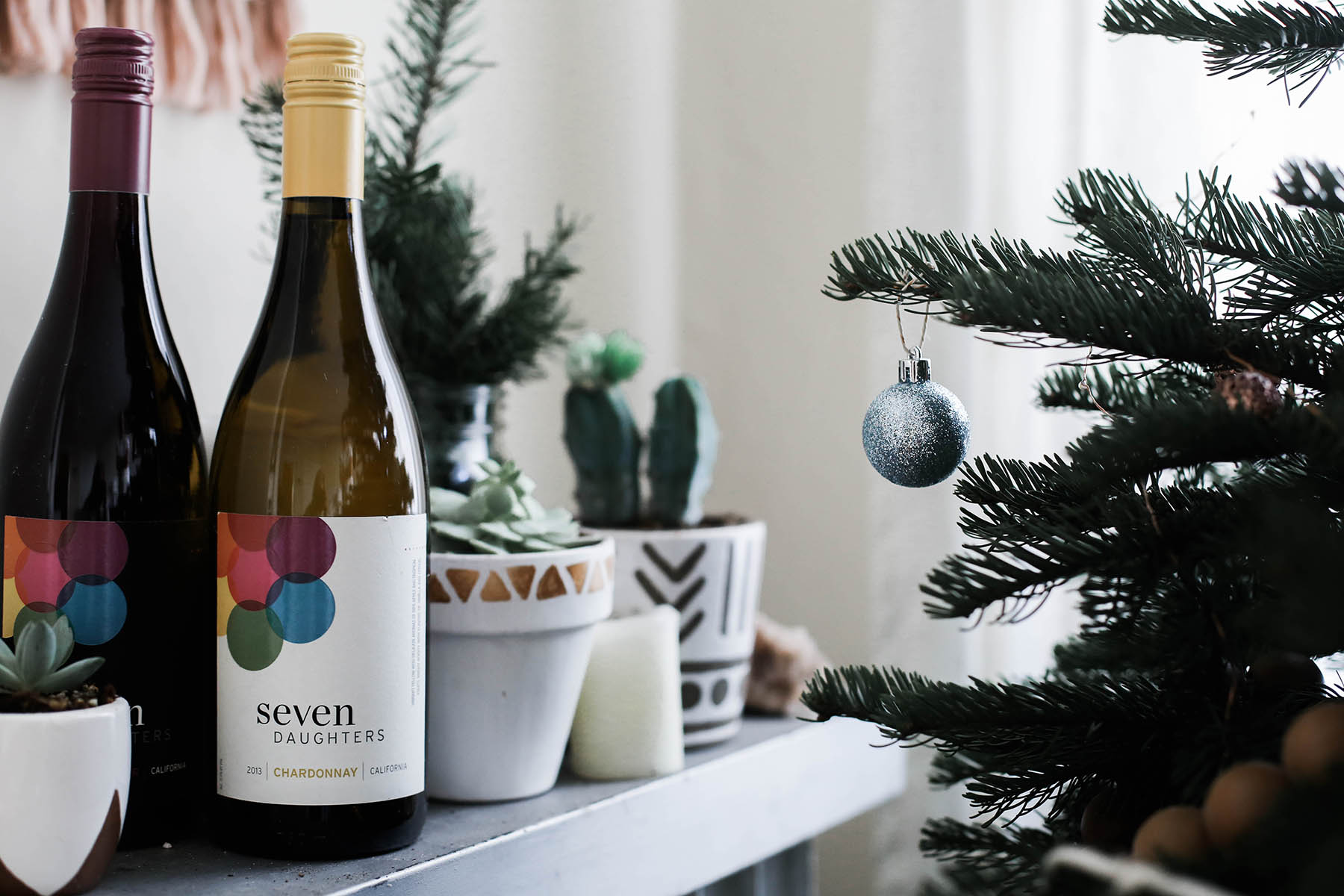 5. Add holiday touches around the house
Besides lights, I like to add other holiday decor around the house as well. I typically swap out my throw blankets for heavier, cozier ones. I'll also get creative with ornaments — I love how they look tossed into a vase!
6. Decorate the tree
I think we can all agree this is the best part of holiday prep! Whether you've got a foot tall mini tree or a giant one, decorating the tree is always fun. This year I wanted to go full on bohemian with my tree so I added this tassel garland and some wooden beads for something different. And of course I topped it off with a dream catcher :).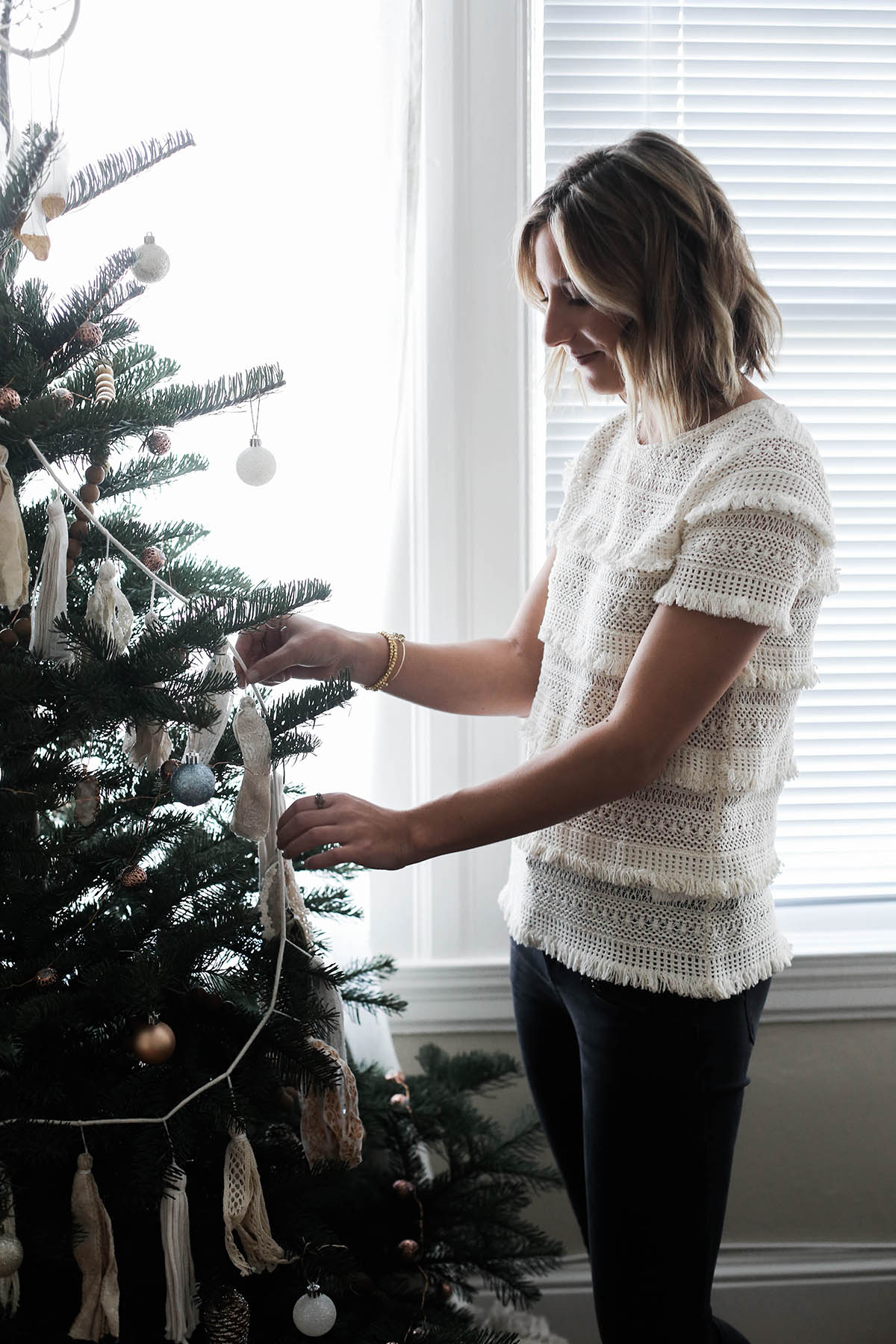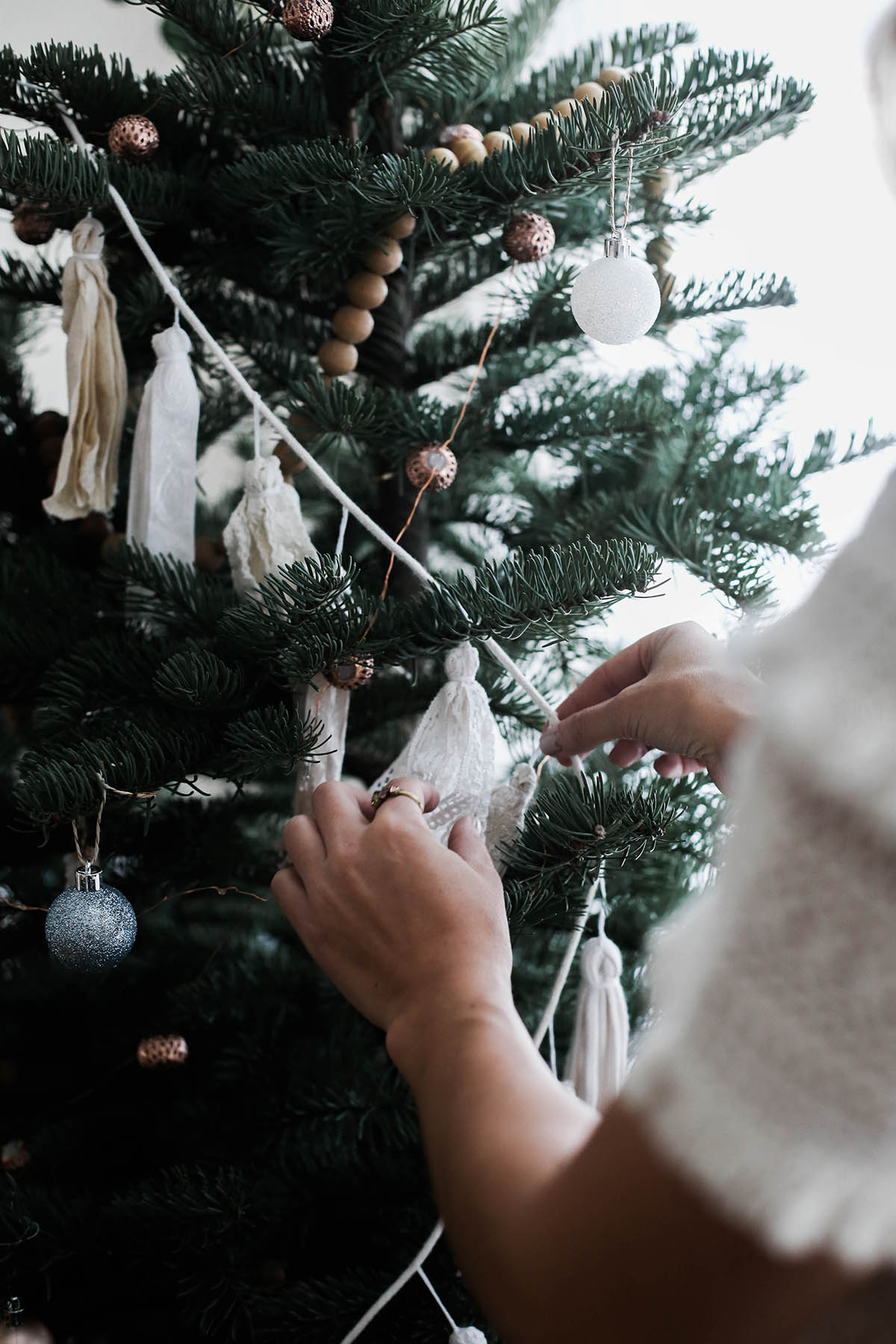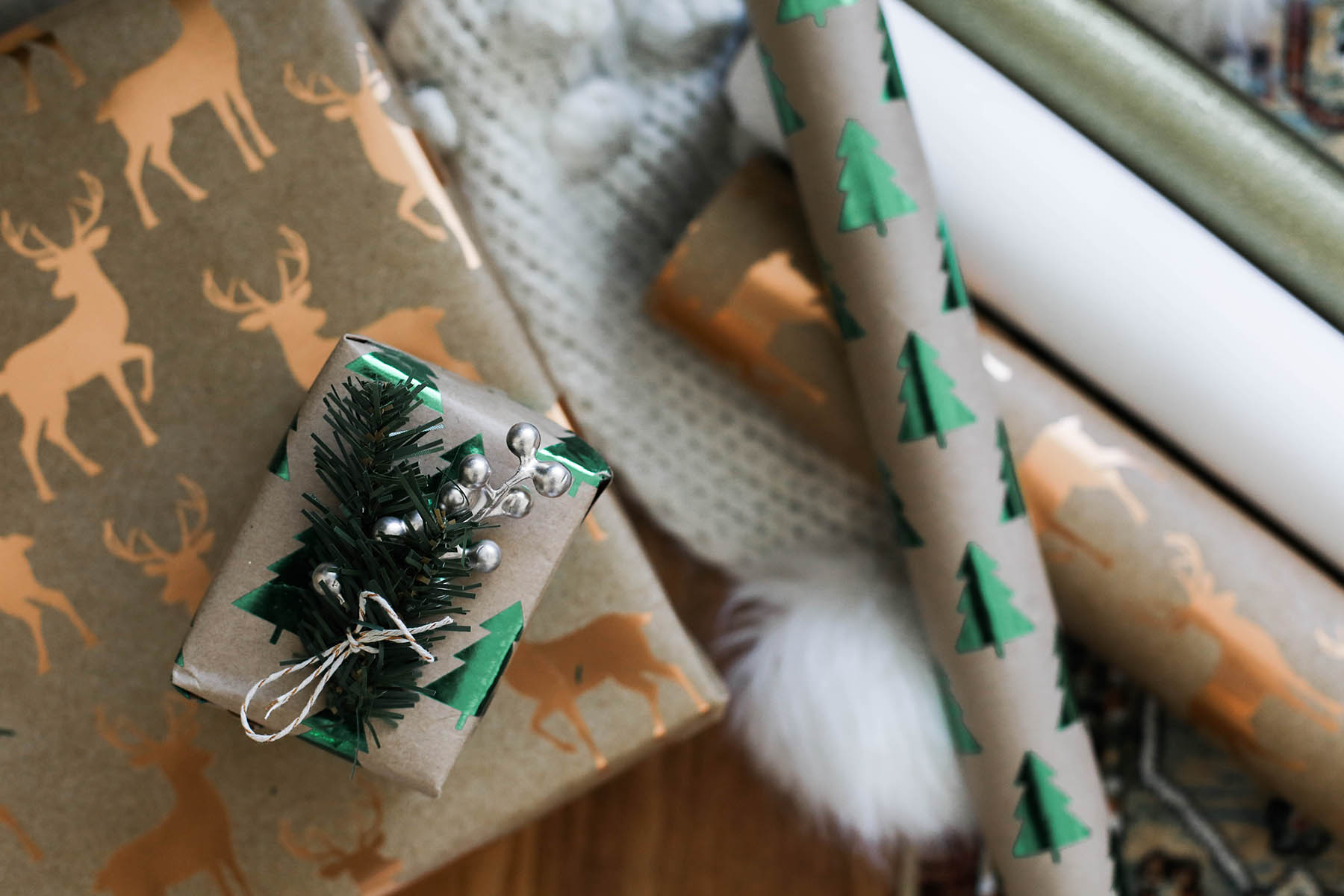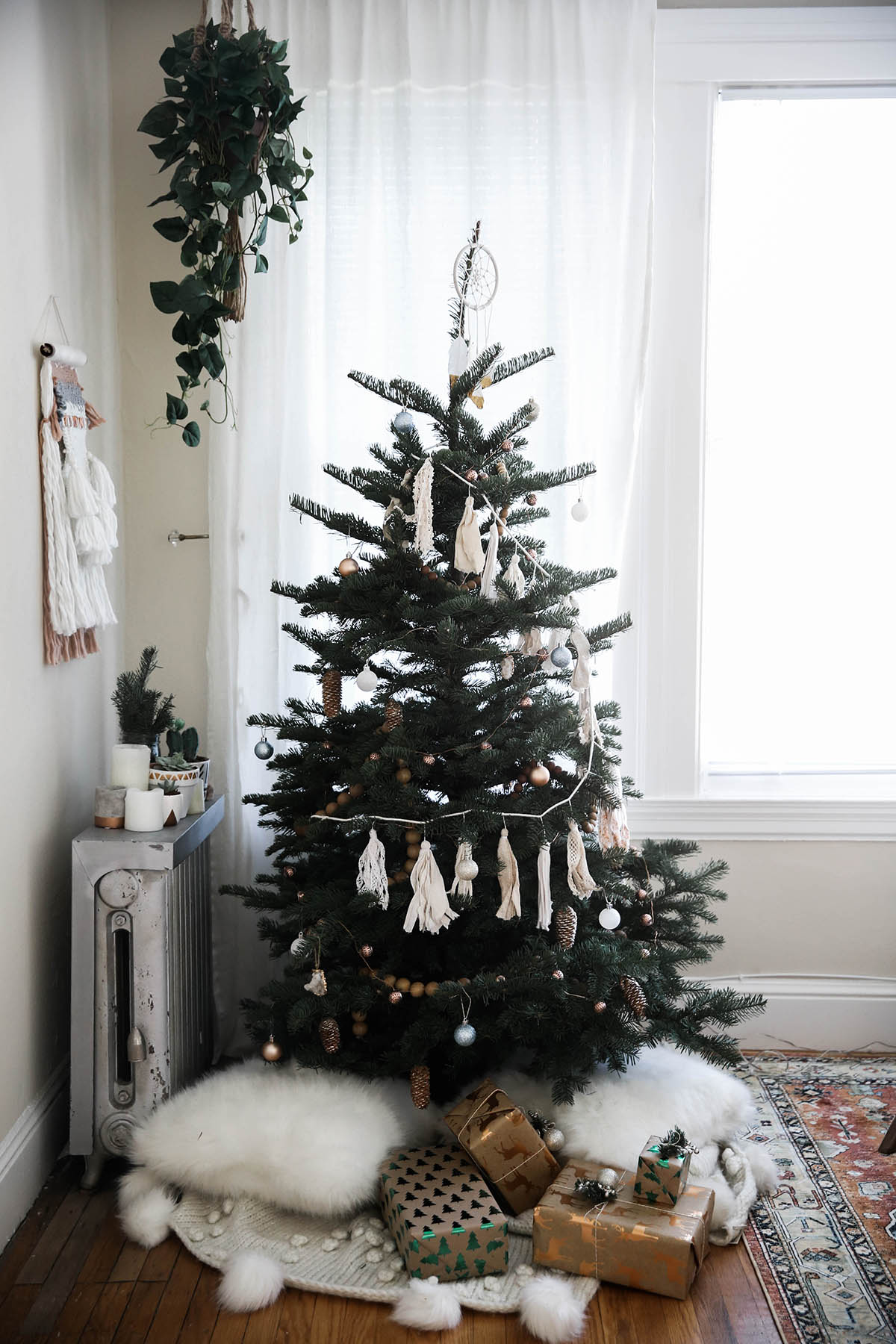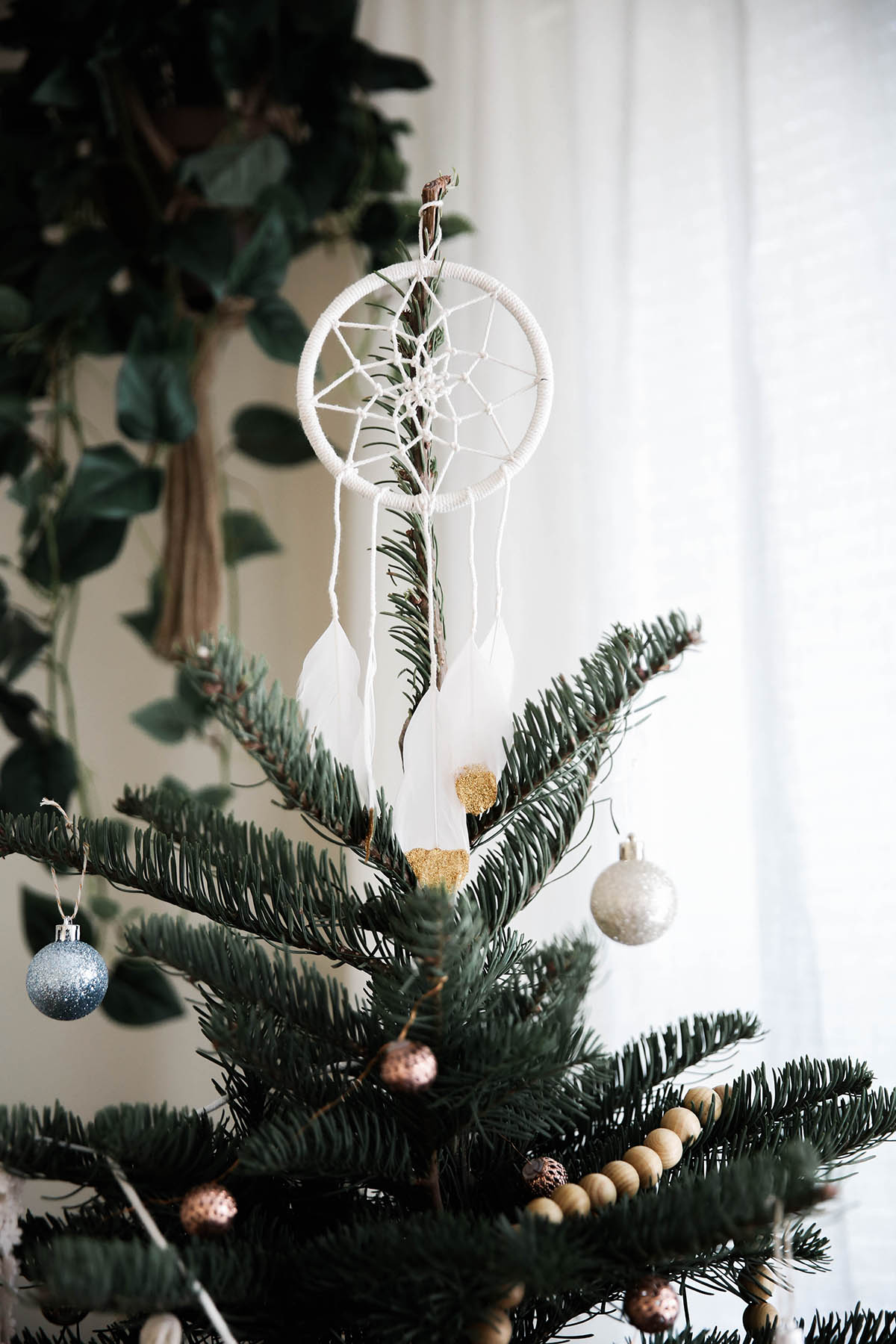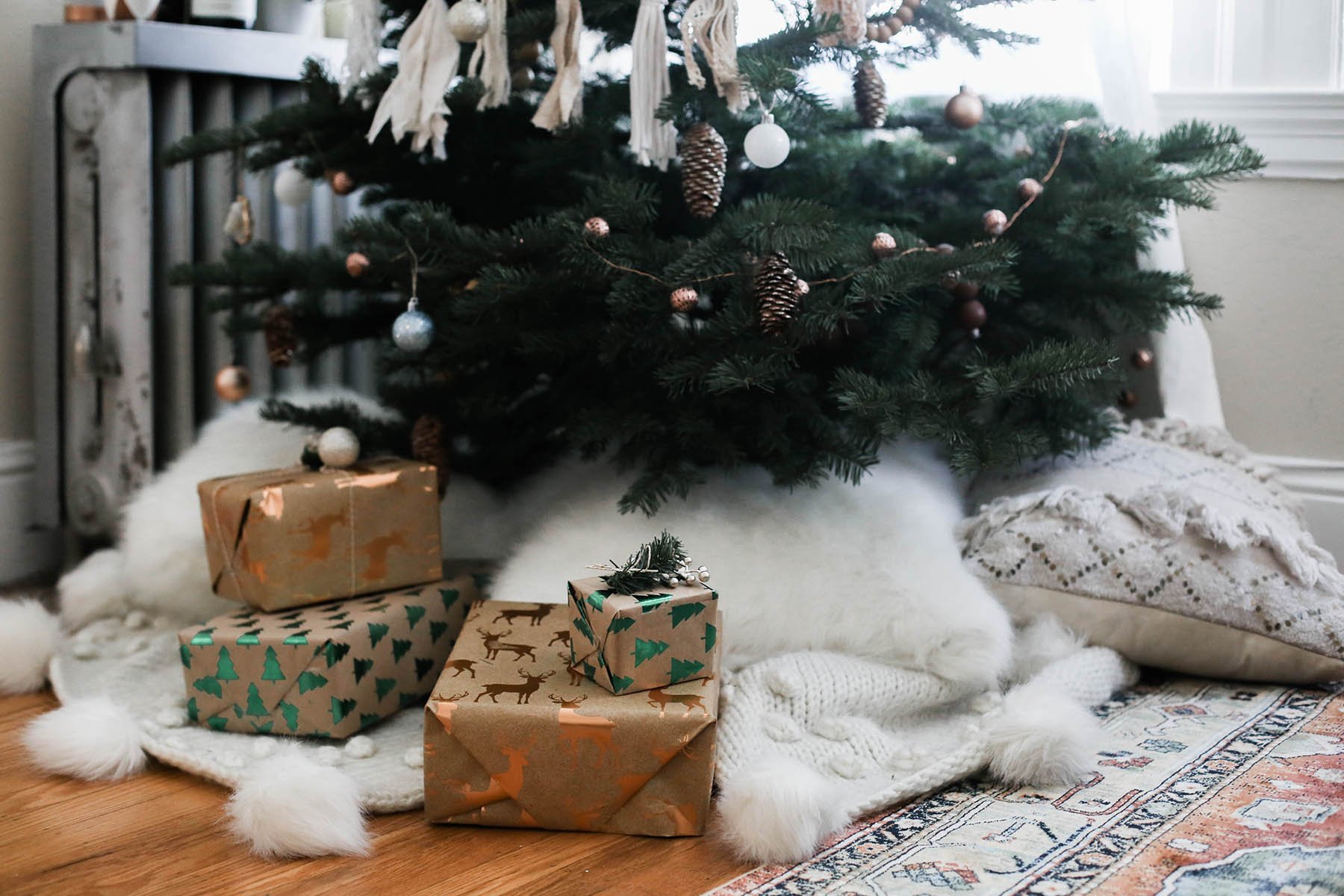 7. Tell your loved ones how you feel
Of course, the holidays aren't just about the decorations and the gifts. They're also about being with the people you love. Take the time this season to really express to your loved ones how you feel about them. Tell them how much you appreciate them and remind them how important they are to you!
Thank you Seven Daughters for sponsoring this post.