Decor & Styling
3 Ways to Style a Coffee Table
posted on April 12, 2016 | by Amanda Holstein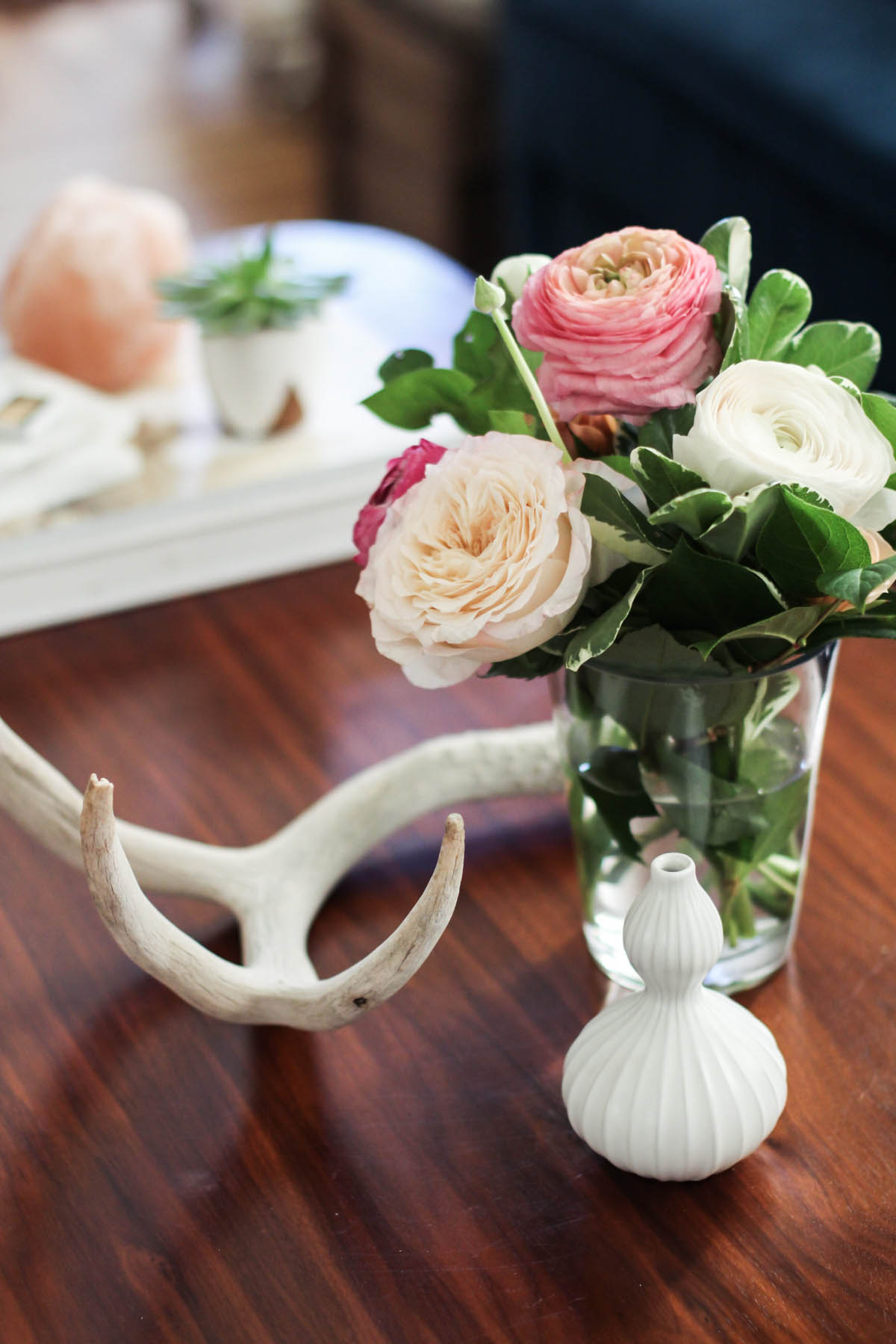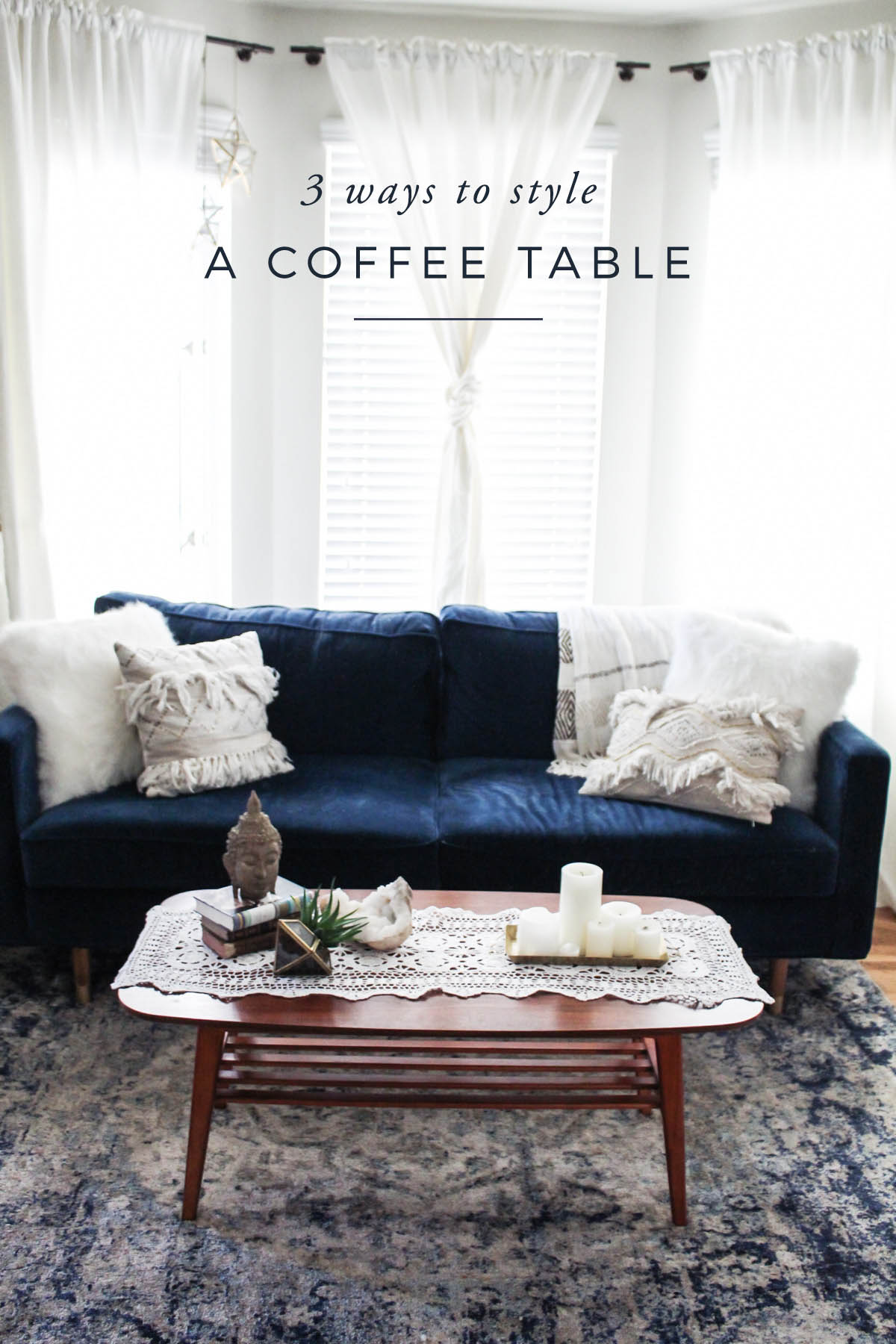 Whenever I get bored of my apartment decor, I find myself rearranging my coffee table. It's the easiest space to update without committing to large purchases and only takes a few minutes. But since I tend to rely on the same handful of styling arrangements, I decided to team up with a couple of local interior designers from InteriorCrowd to get their point of view.
InteriorCrowd is an in-person and online interior design service based here in San Francisco who I worked with to create my dream bedroom a few months back. Since you can use their service for smaller design updates all the way to larger room makeovers or full home redesigns, I thought I'd team up with them again for some coffee table styling ideas that you can recreate in your own home :).
1. My Look: Feminine & Rustic
First, I took a stab at styling my coffee table (from Urban Outfitters) with some of the decor I already had around my apartment. I started with a few coffee table books, then added my go-tos: a candle, coasters, and some greenery. I have a few antlers lying around (because that's totally normal), so I incorporated one into the look for a rustic touch.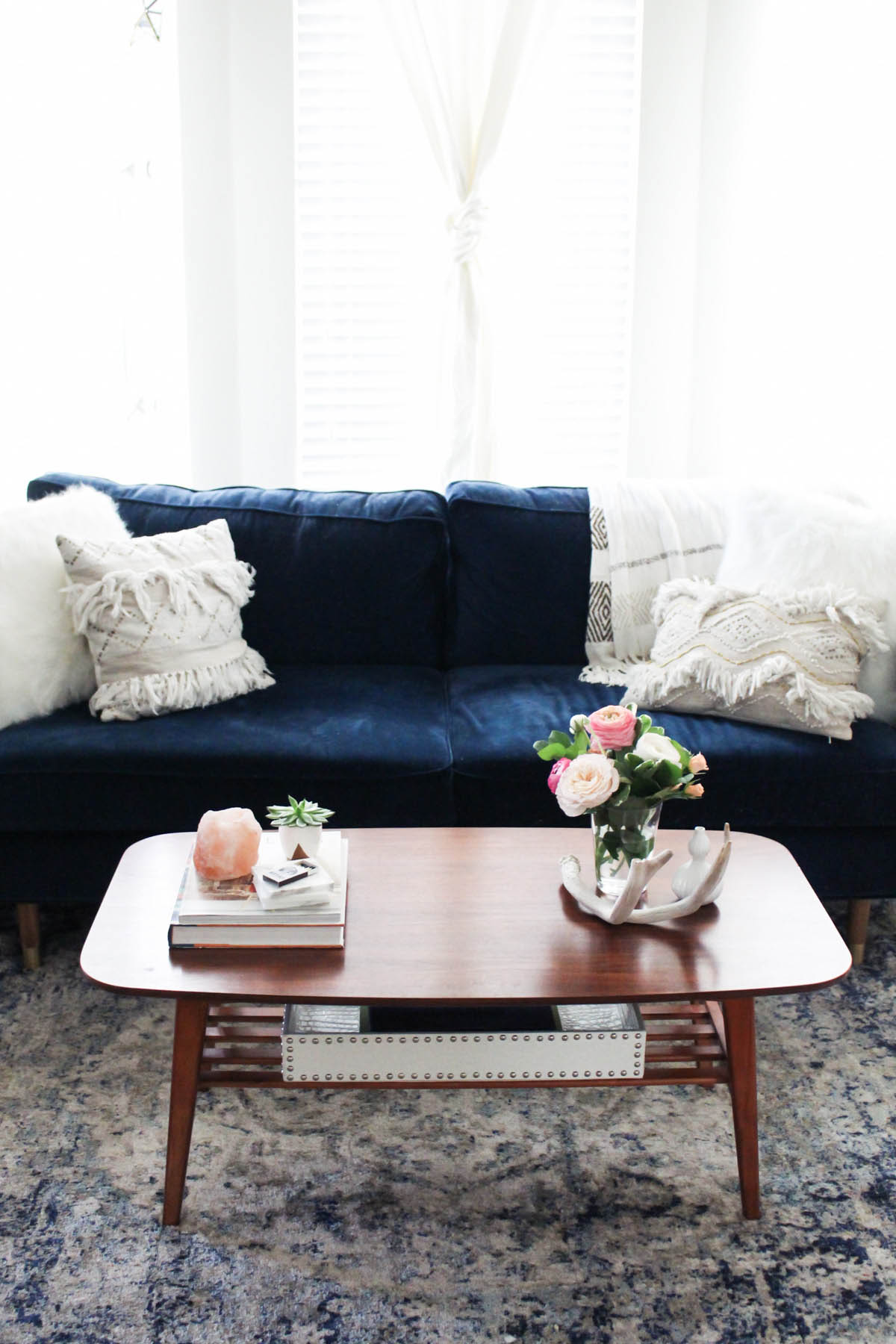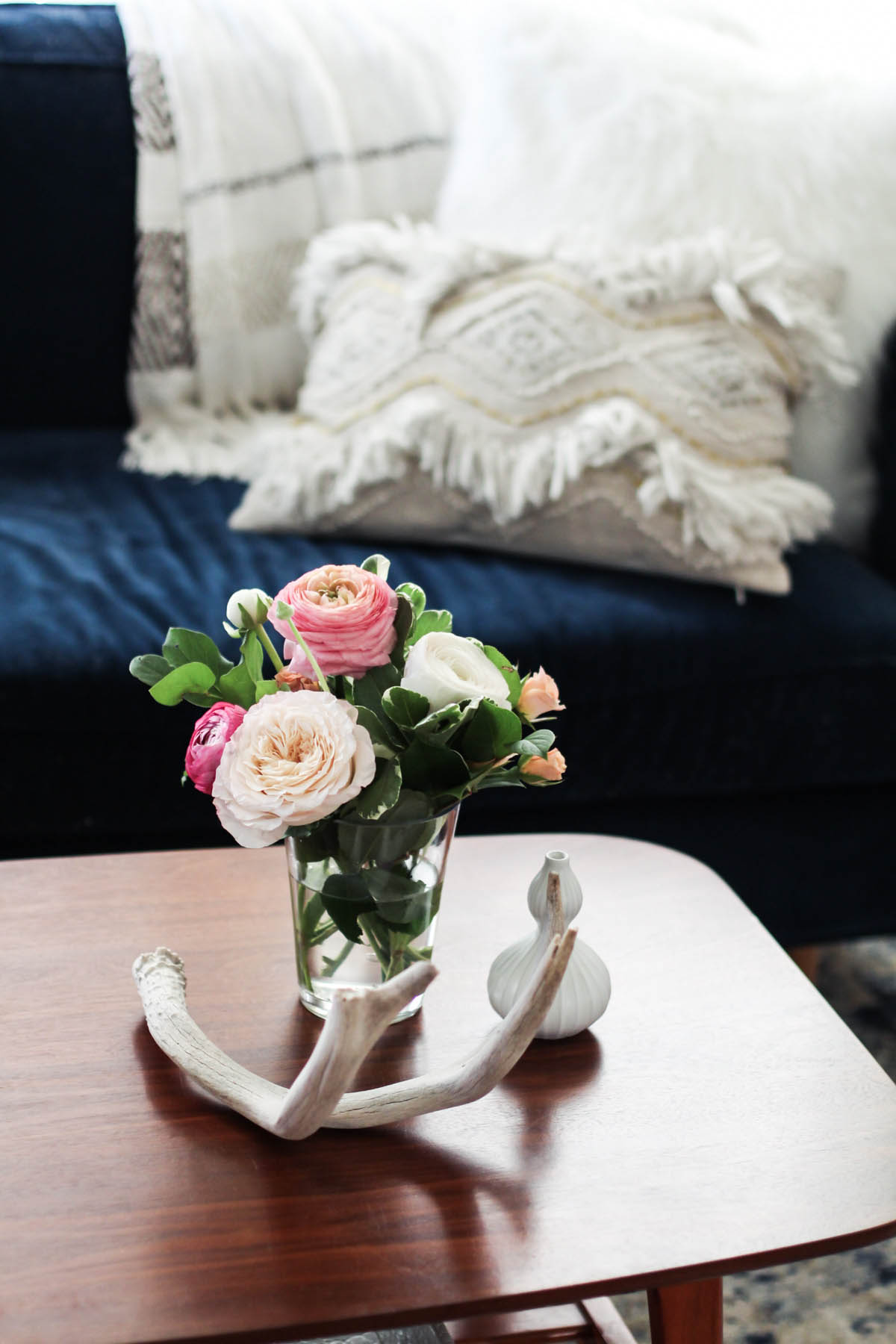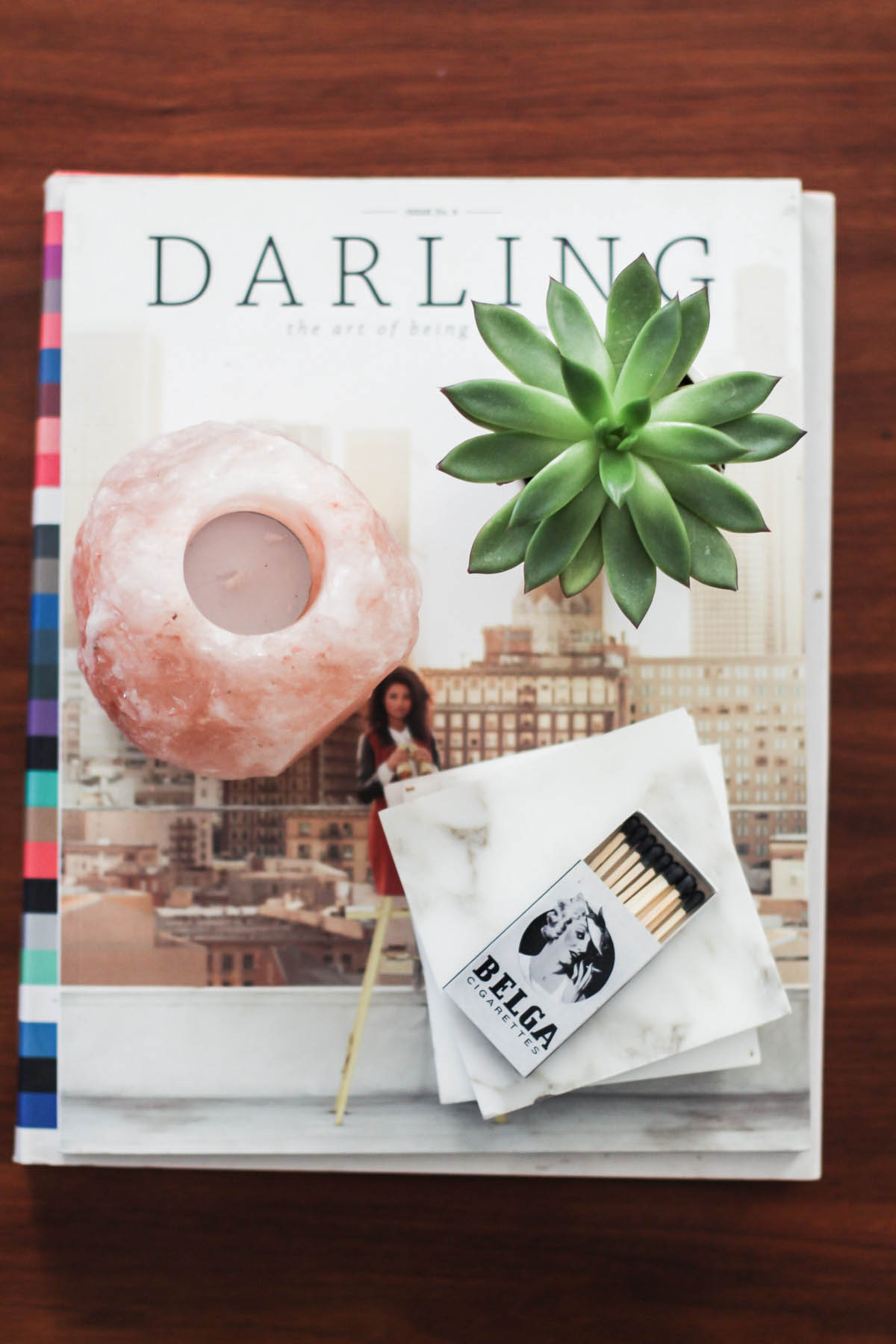 2. Carly's Look: Bohemian & Eclectic
Since you know I love that boho feel, Carly decided to take my love for boho a bit further and I love the results! The crochet runner adds some really interesting texture and totally changes the vibe. She then added natural elements like this wooden buddha, a terrarium, and my large geode. To polish up the look a bit, she incorporated this gold tray and loads of candles.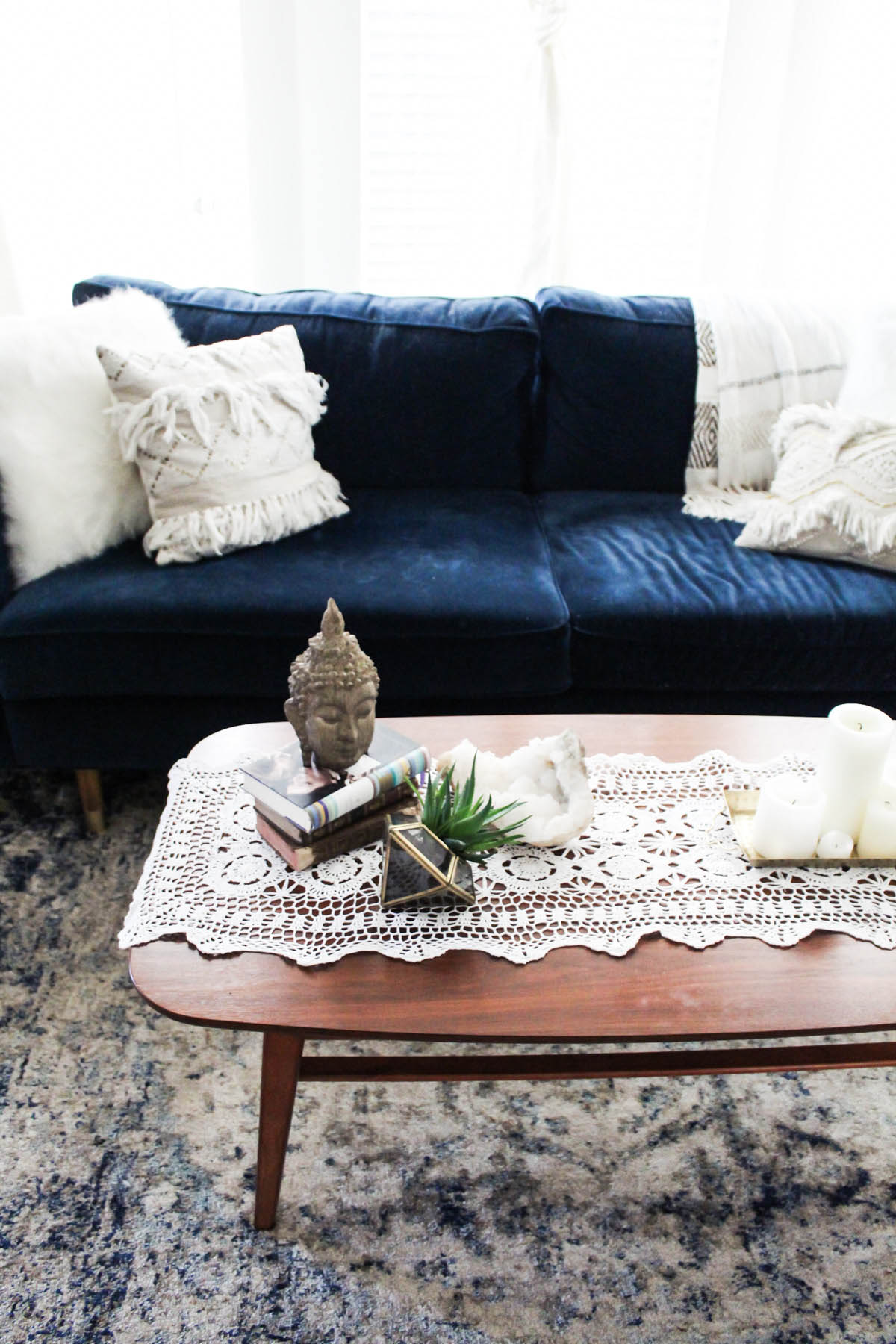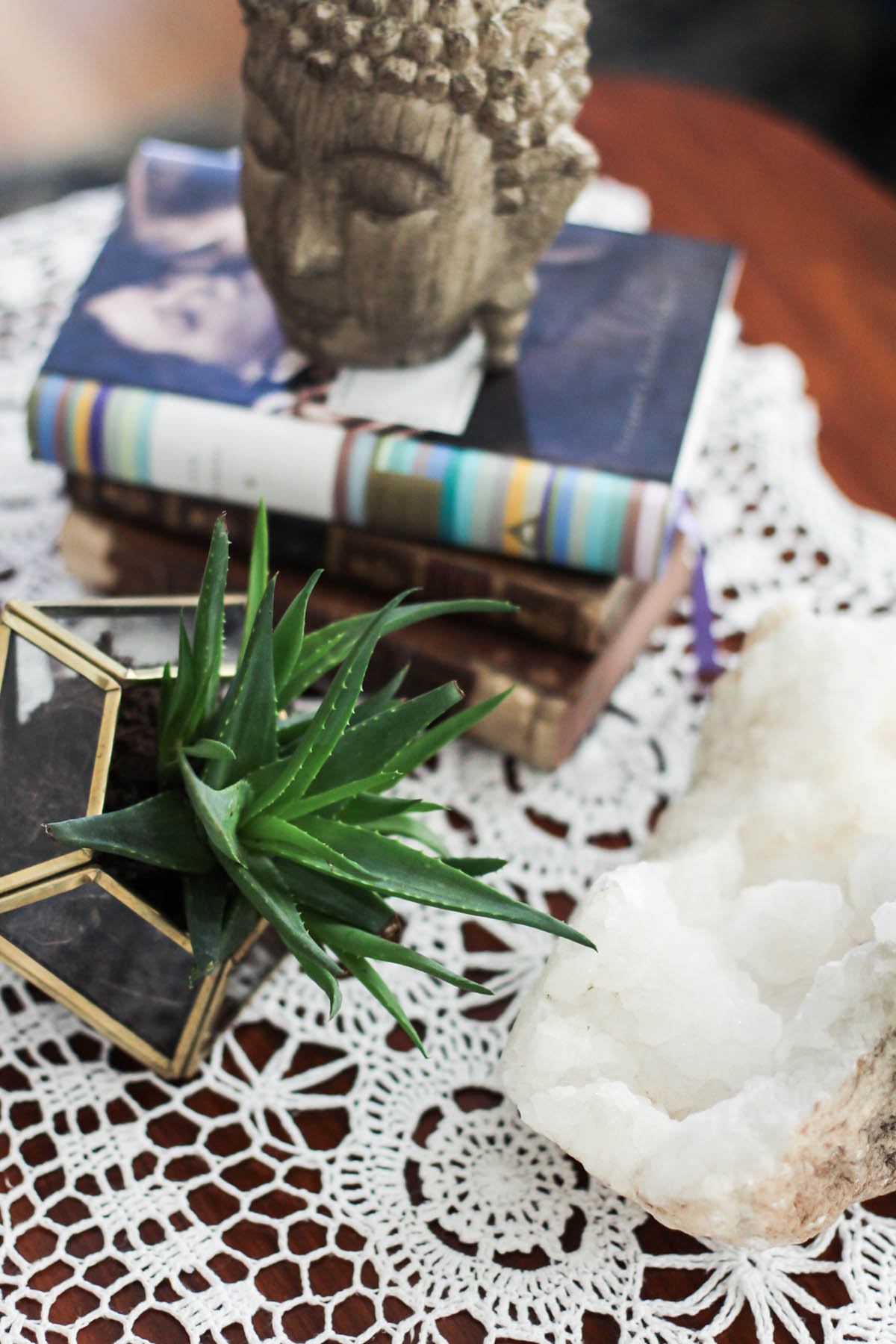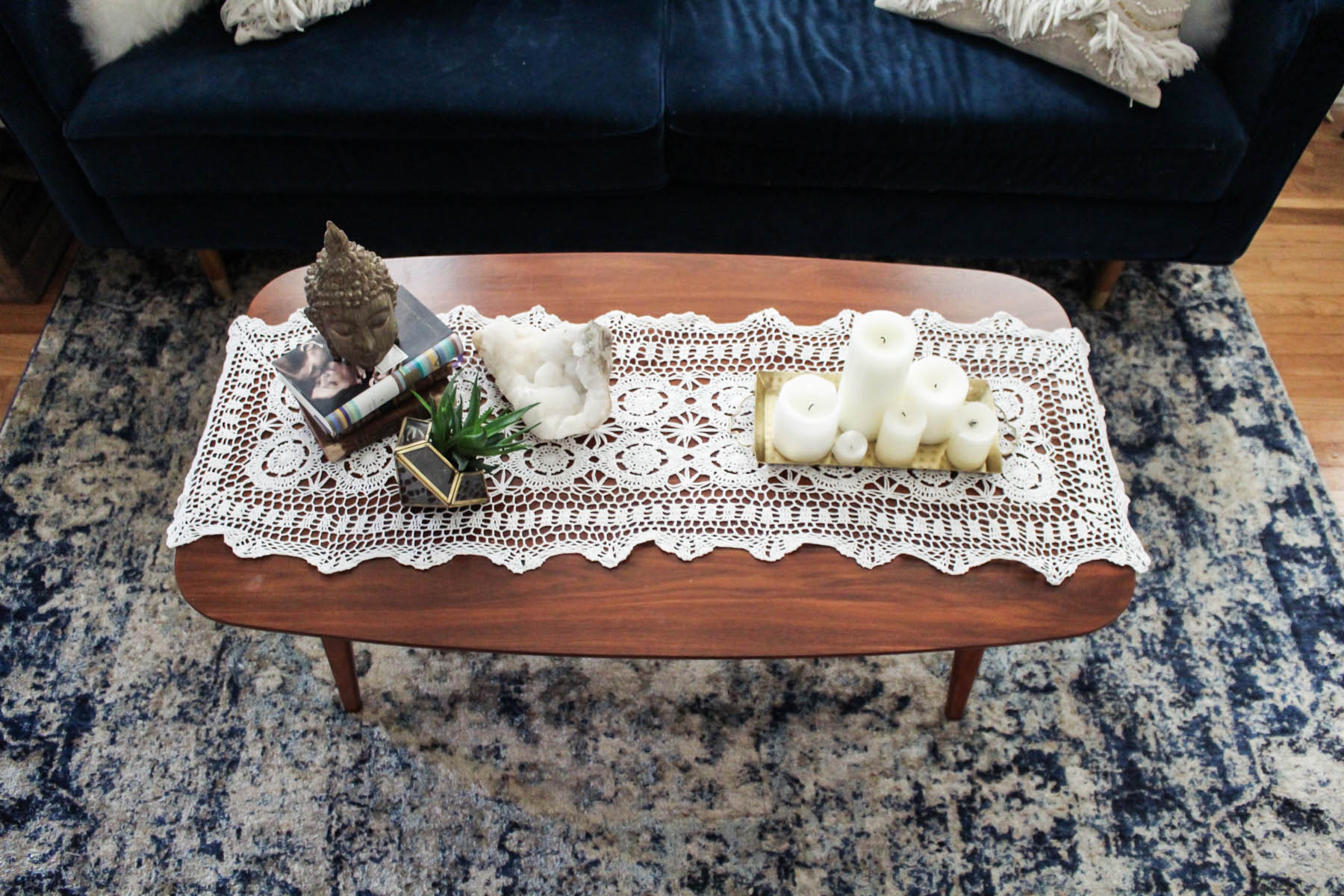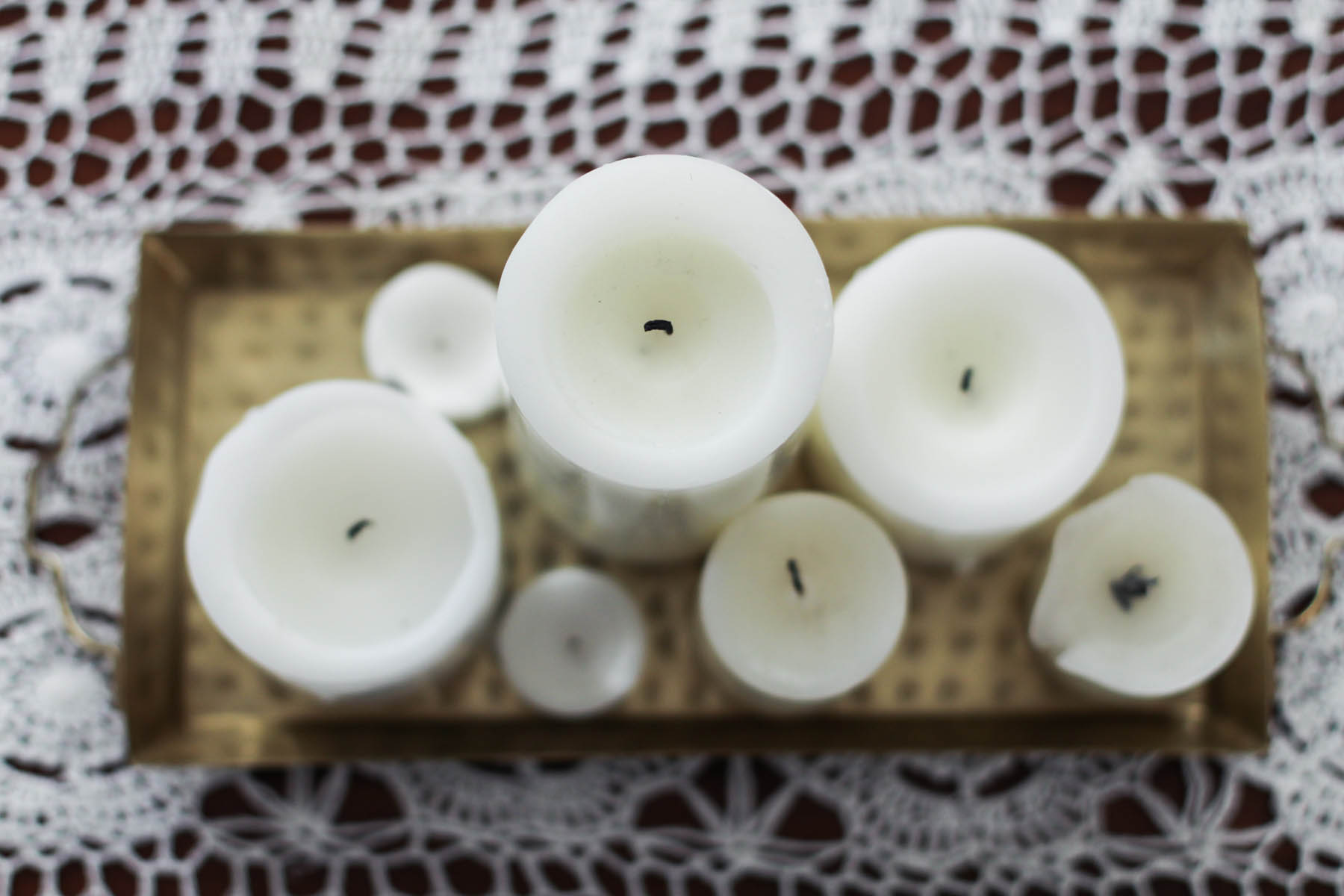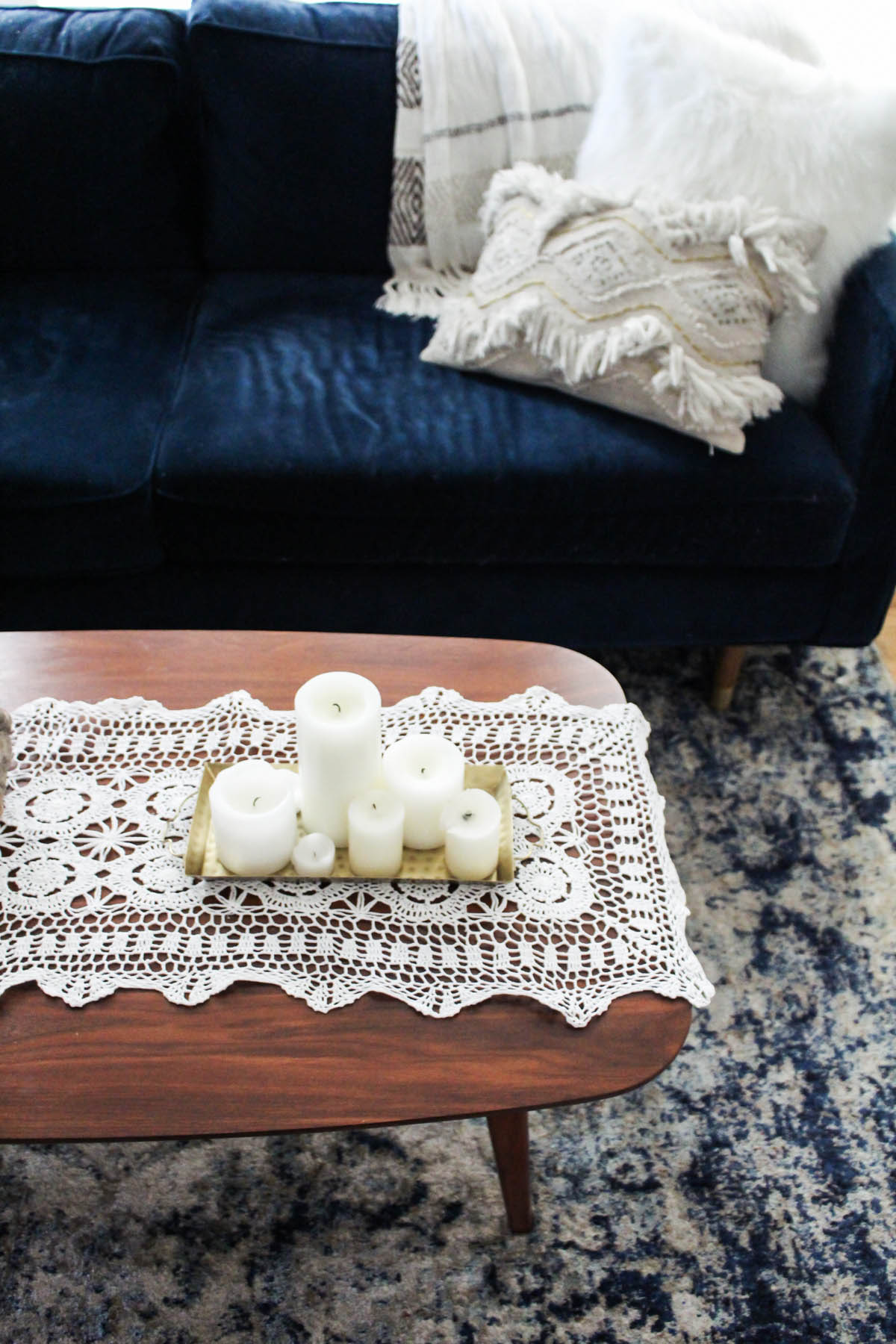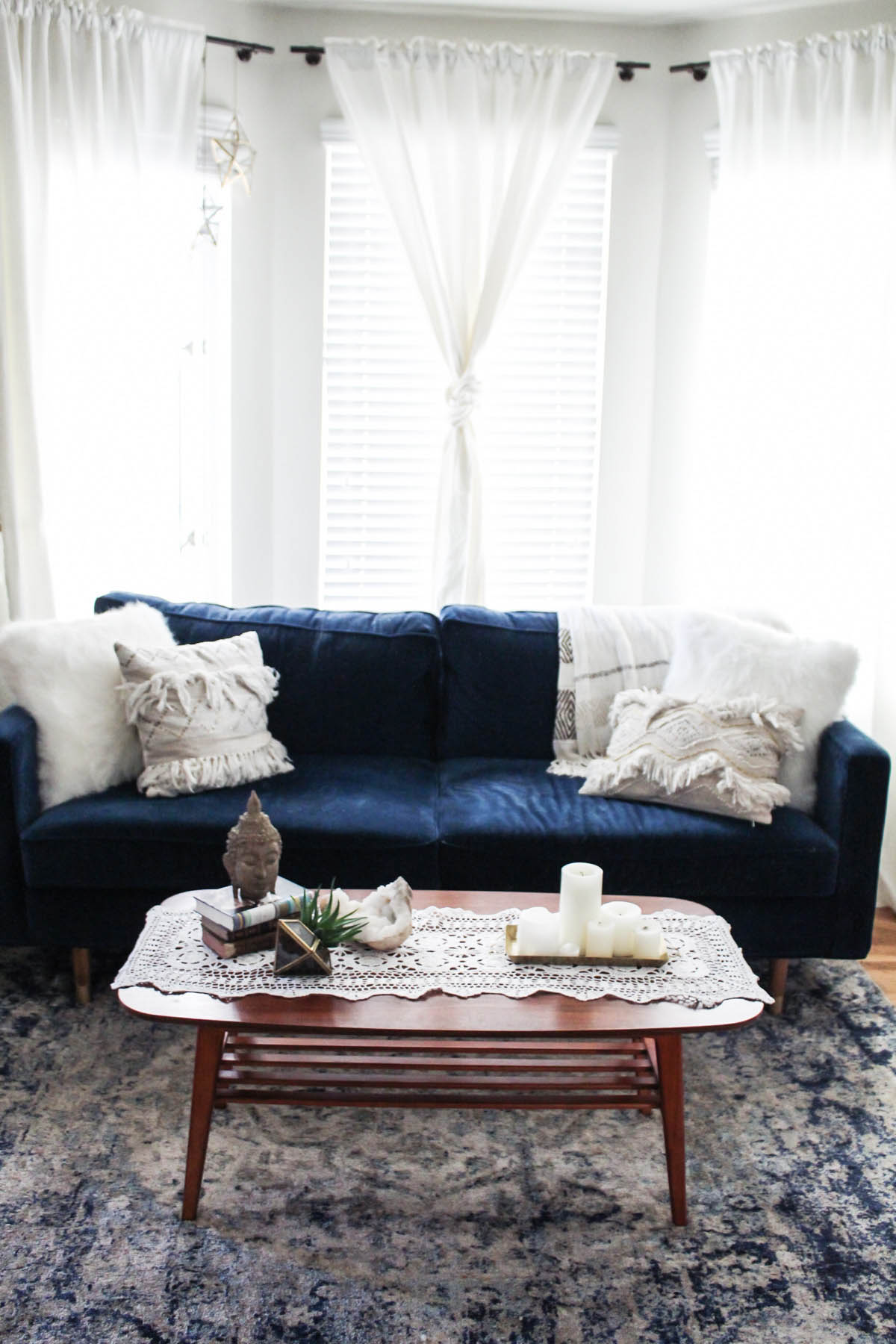 3. Jacqueline's Look: Clean & Minimal
As someone who tends to add too much, I was excited for Jacqueline to create a more minimalist look that would keep the space more polished. She focused on two simple trays with only a few pieces of decor. The circular tray is actually a mirror she decided to use as as tray and the wooden one is literally just a slab of wood. I love the simple yet chic finished look!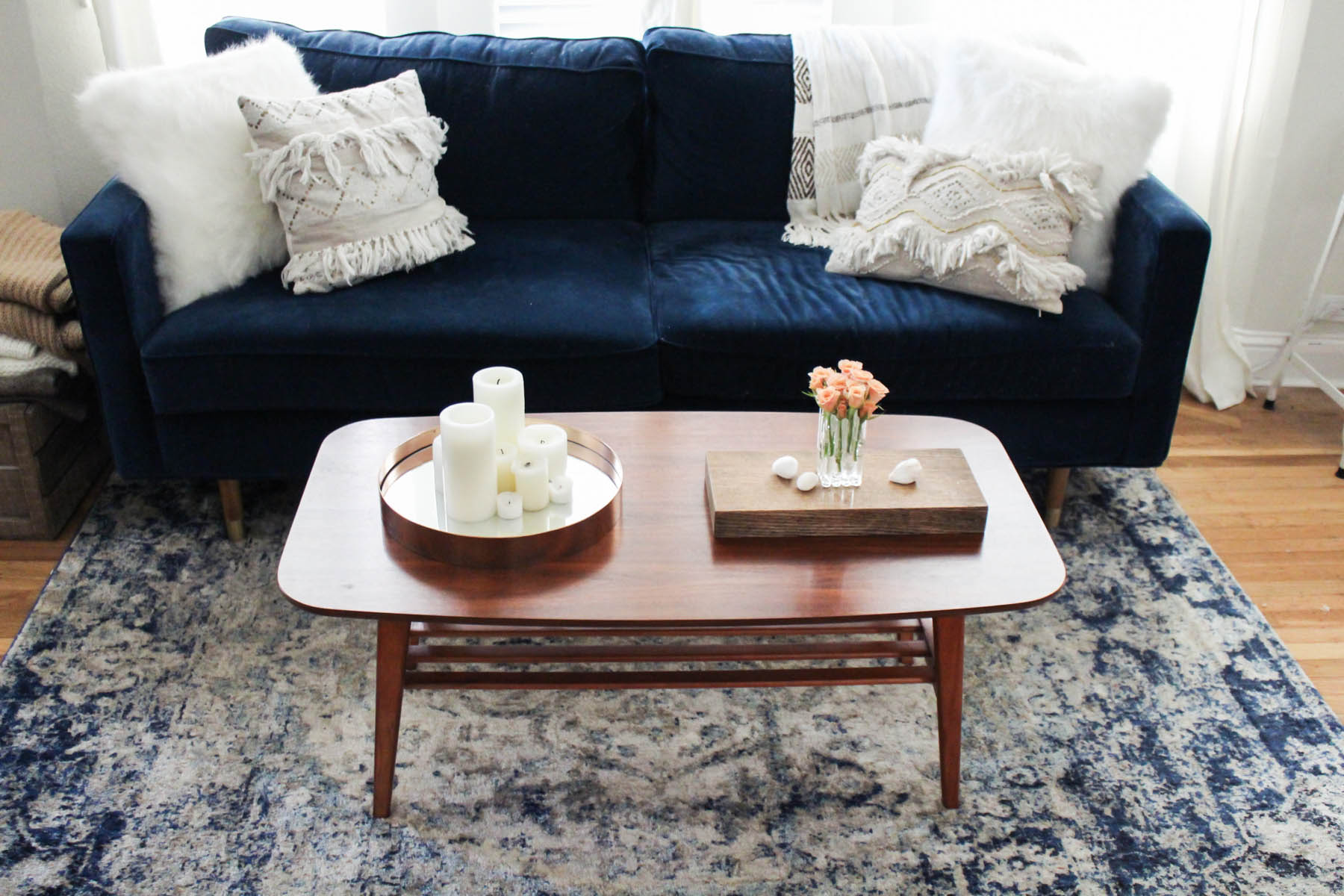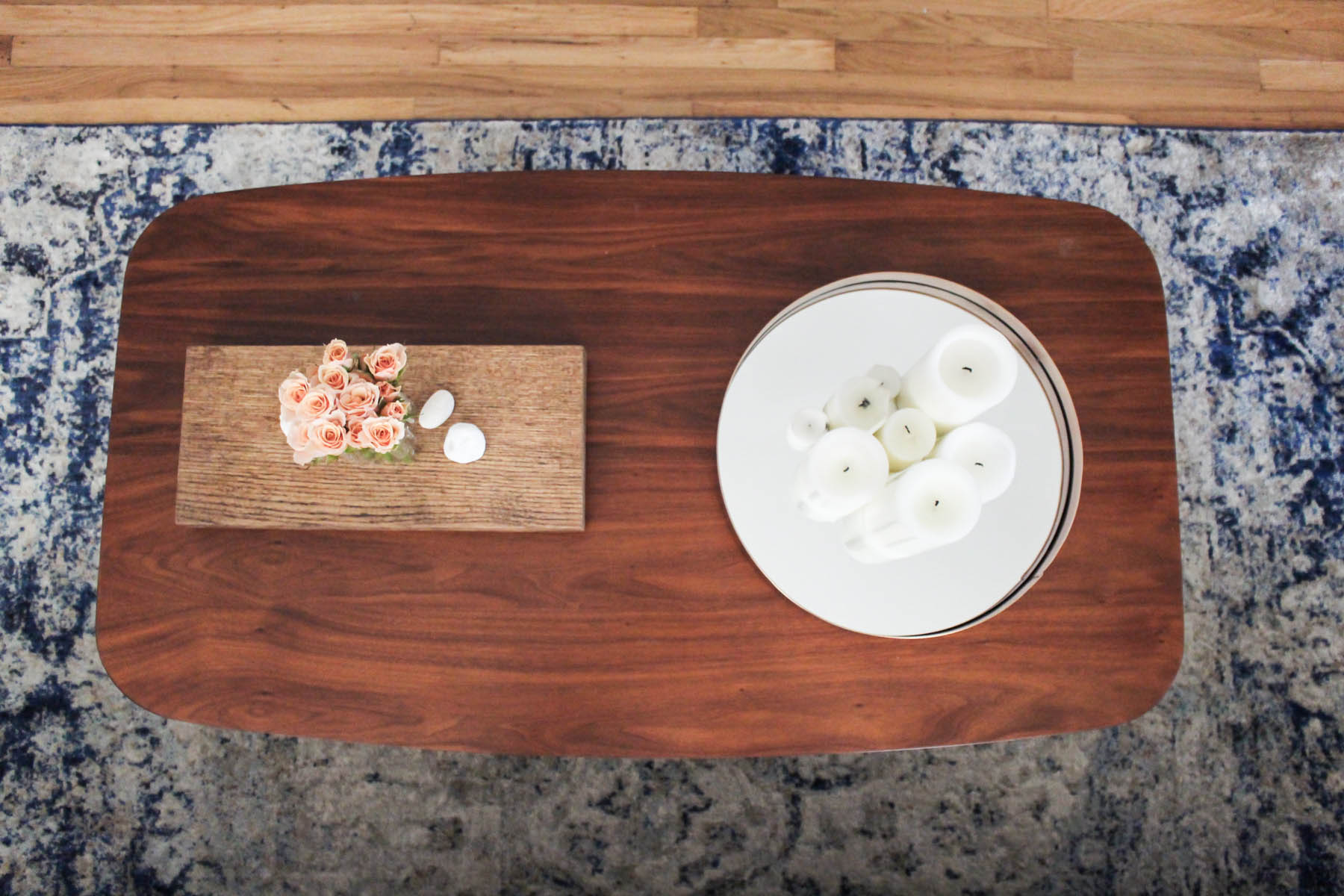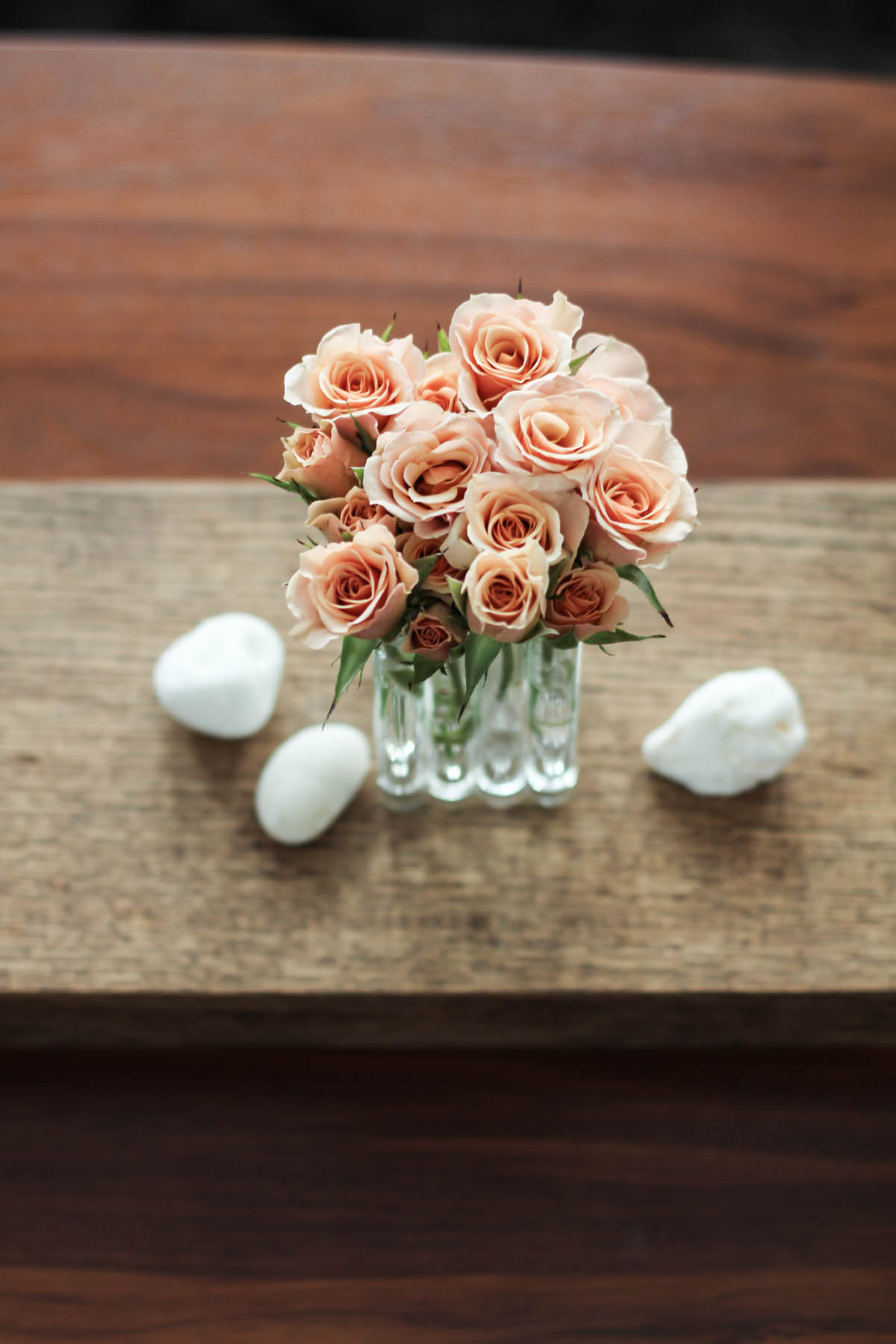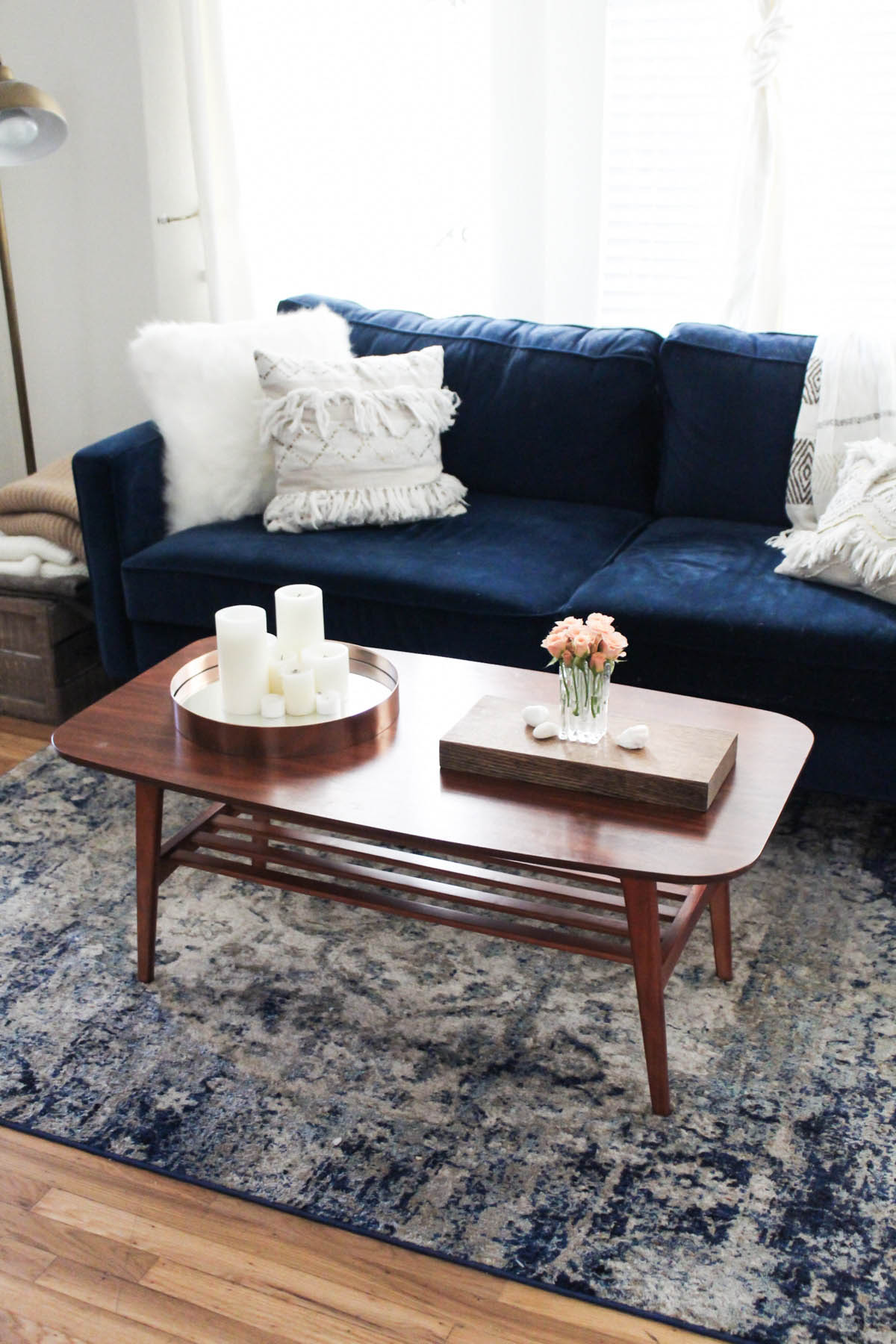 Which is your favorite?
If you're in the San Francisco Bay Area and want some professional help with your own home design project, go to interiorcrowd.com, start a design project and use code amanda15 at checkout to get $15 off their starter price of $99!
Shop The Post