How Our Contributors Are Staying Busy While Staying Inside
posted on March 25, 2020 | by Megan Lierley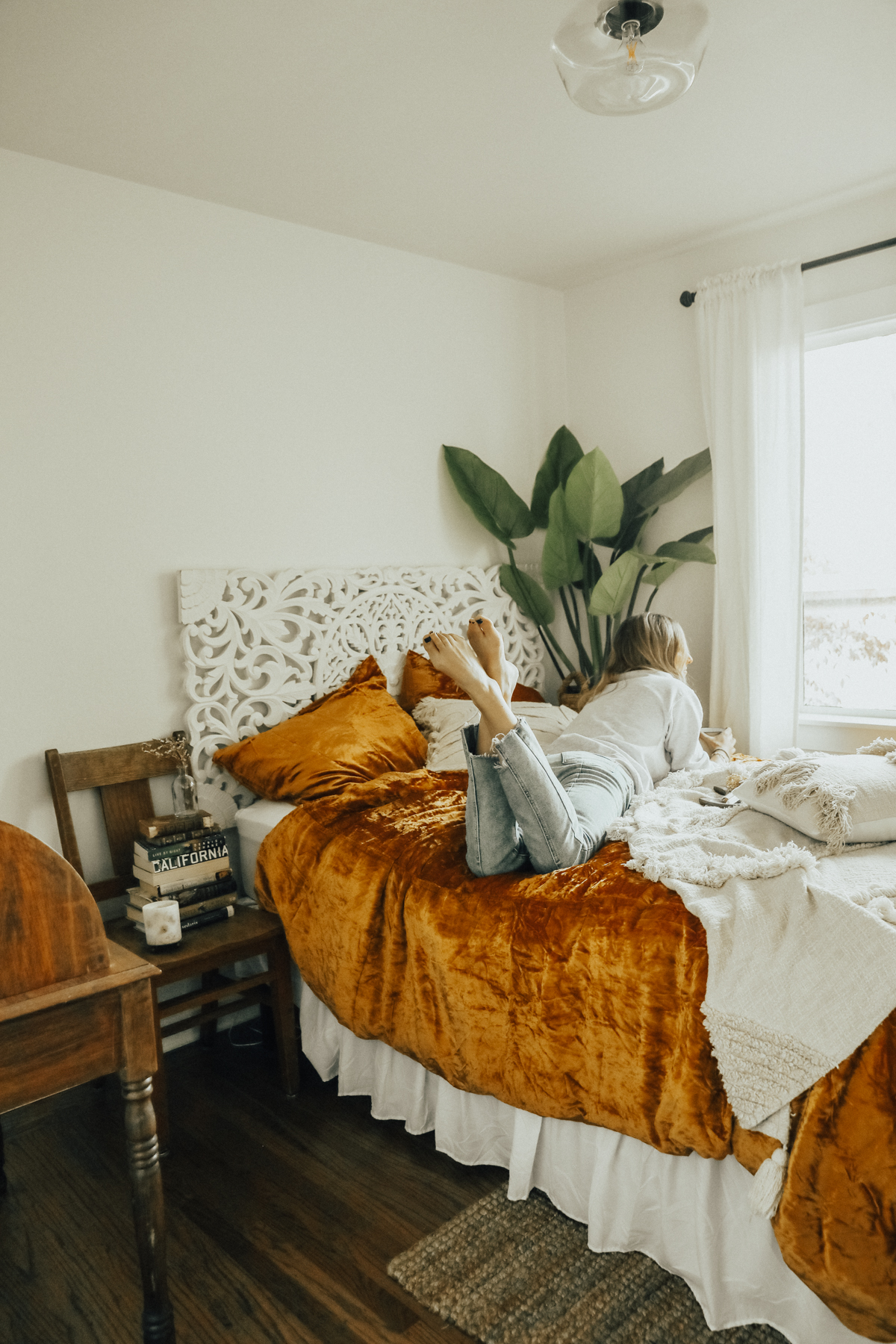 Allow me to be the 900th person to tell you that we're living in unprecedented times right now. Over the last two weeks (ish? Who's counting?), I've found myself feeling happy and productive at home, only to be hit by a wave of despair as I remember why it is that I've been inside my house for so many consecutive hours. One of the ways I'm finding comfort is by remembering that we're all in this together—no such thing as FOMO in March 2020! I asked some of our Advice From a 20 Something contributors to share how they're getting through the coronavirus crisis, and what's keeping them happy and busy in self-isolation. 
Find a New Hobby 
I urge all of you to take up a new hobby during this time. Go on Pinterest and find a few recipes to try out, start a new workout routine, or even make morning walks a part of your daily schedule! With social distancing it's easy to find yourself getting caught up in all of the craziness, so utilize the free time you have and make it worth something! – Hannah
Something that has been keeping me from going stir crazy during this time of social distancing has been CorePower Yoga's virtual classes. It's so easy to get caught up in all of the chaos that is happening around us, but rolling out the yoga mat and utilizing their classes has allowed me to escape it for at least an hour per day.
Along with yoga, I have been obsessing over the show The Society. I have been using this down time to catch up on shows and no, I am not ashamed of it. We all deserve some time to binge watch a Netflix series! 
Lastly, I have really been enjoying going on walks lately. Whether it just be around my neighborhood or along the beach, walking has brought me so much peace of mind during this hectic time! There's something about scenery and the sounds of nature that seem to make everything seem okay.
Set up your at-home yoga studio: mat // bolster // blocks + strap
Avoid anxiety-inducing News When Possible
My biggest tip for surviving quarantining right now is to avoid, as much as possible, anxiety inducing news. I allow myself 15 mins each day to check in on all of the top news sources, but beyond that, I have turned off notifications and am trying to focus my attention elsewhere (fun podcasts, books, new recipes, talking to friends). – Sophia
My Brilliant Friend by Elena Ferrante: I've been getting lost in this book (which has since been turned into an HBO GO series). It sets you in a rural part of southern Italy and walks you through the trials and tribulations of growing up and growing through challenges of a teenage girl – from not being comfortable in your own body, to the constant comparison game, to the questions that come up as you start to search for love.
Alison Roman's Carmelized Shallot Pasta: This recipe is sweeping the internet and with good reason. It's filling, fatty, and packed with flavor, though I'm not sure I agree with her Instagram caption that "not everything should be topped with cheese." 
Youth to the People's Spirulina, Microalgae, Kale and Spinach face mask: Sometimes feeling relaxed means slapping green stuff on your face, letting it harden, and washing it off. And the fact that I can do it all while WFHing makes it even better. 
My Brilliant Friend // pasta recipe // face mask 
Now's the Time for a Time-Intensive Recipe or Hobby
I love cooking and it is a huge stress reliever for me, so I've been taking the opportunity to cook during this lock in. My goal has been to cook enough for my fiance and I to enjoy each meal without having a ton of leftovers so I can actually cook something new each meal. This has definitely helped me ease anxiety and enjoy myself. – Michele
I've recently been working on my bread making skills, so I took the opportunity to try Tartine Bakery's sourdough recipe. It's a very laborious process, but I have the time, so I decided to go for it. Just baking it last night and it came out great. Totally worth the effort! 
I've also been working out daily. One great thing that has come from this ordeal is that many exercise companies are sharing content for free, Alo Moves (which is the app I always use to workout) has put free classes on YouTube. CorePower Yoga, Beach Body, and Orange Theory also have a bunch of free classes that they've shared. Hopefully this encourages people to stay active and try new exercise routines! I've wanted to try CorePower Yoga for a while, but there's not one near me, so this was a really exciting opportunity for me to try it!
Tartine Bread // sourdough recipe // CorePower Yoga  
Focus on the Simple Things: Fresh Air, Sleep, & Healthy Meals
I've been doing morning yoga every day to reduce anxiety over the situation, stay grounded and keep my body feeling good even though it's cooped up! – Alyssa
I've also been taking daily walks around my neighborhood — I don't live in the city, and getting some fresh air is the perfect way to get out of the house without worrying about getting too close to others. I've actually seen more of my neighbors out and about walking and running in the past week or so than I have in the entire 7-8 months I've lived here! And everyone is really friendly and happy to be outside—it makes me feel like we're all in this together even if we have to stay physically apart.
Cooking is also a huge comfort right now. I've been focusing on making comforting soups and healthy meals to help me feel cozy and boost my immunity with veggies.
Sleepcasts and short meditations from the Headspace app help me relax and feel grounded.