Styling Advice
3 Ways to Style a Midi Skirt This Summer
posted on August 2, 2019 | by Victoria Broomfield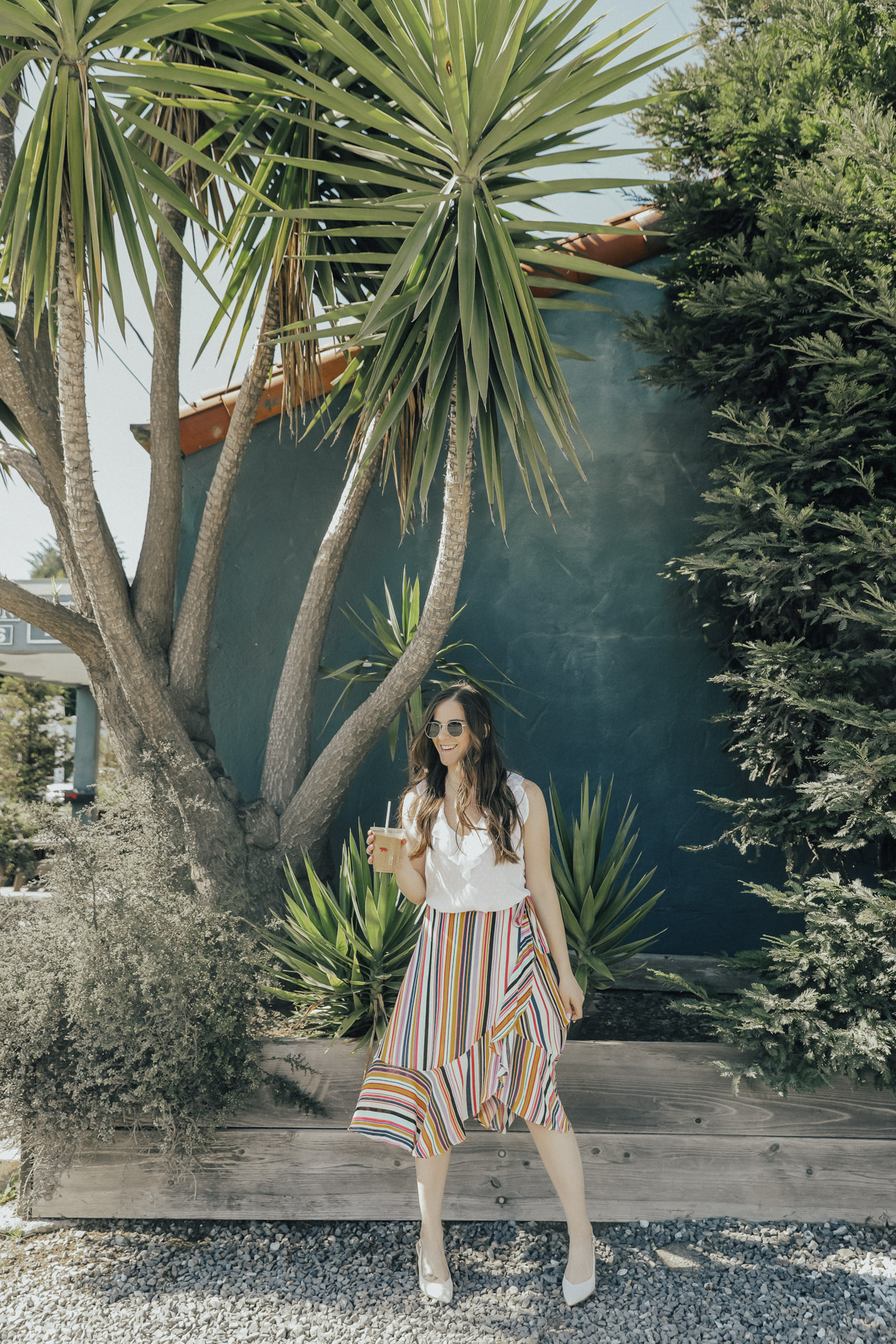 Alright ladies, let's talk skirts. Midi skirts have made a huge comeback this year, and we are not mad about it! They are perfect for this time of year, when the weather is warm and pants are not the most appealing option. And let's get real, that's often!
One of the best parts about midi skirts is that they can be worn a million different ways for different occasions. To test this theory, I styled one skirt three ways for completely different outfits. Check out the finished looks and some tips on how to achieve them! PS, head to the bottom of the post to shop most of these items!
Daytime
Sometimes I want to be casual, but still feel put together. Can anyone relate? One of the many ways you can rock a midi skirt is for a feminine but casual daytime look! And it's so simple, you guys. Tuck or tie your favorite tee shirt, graphic or plain, and slip on a pair of sneakers or espadrilles for an effortless daytime skirt look. You can run errands all over town in this look, and feel totally stylish. I have always loved pairing skirts with sneakers, because it's comfortable but chic. And who doesn't love being comfortable? No pants, comfy tee shirt and sneakers… talk about a triple threat!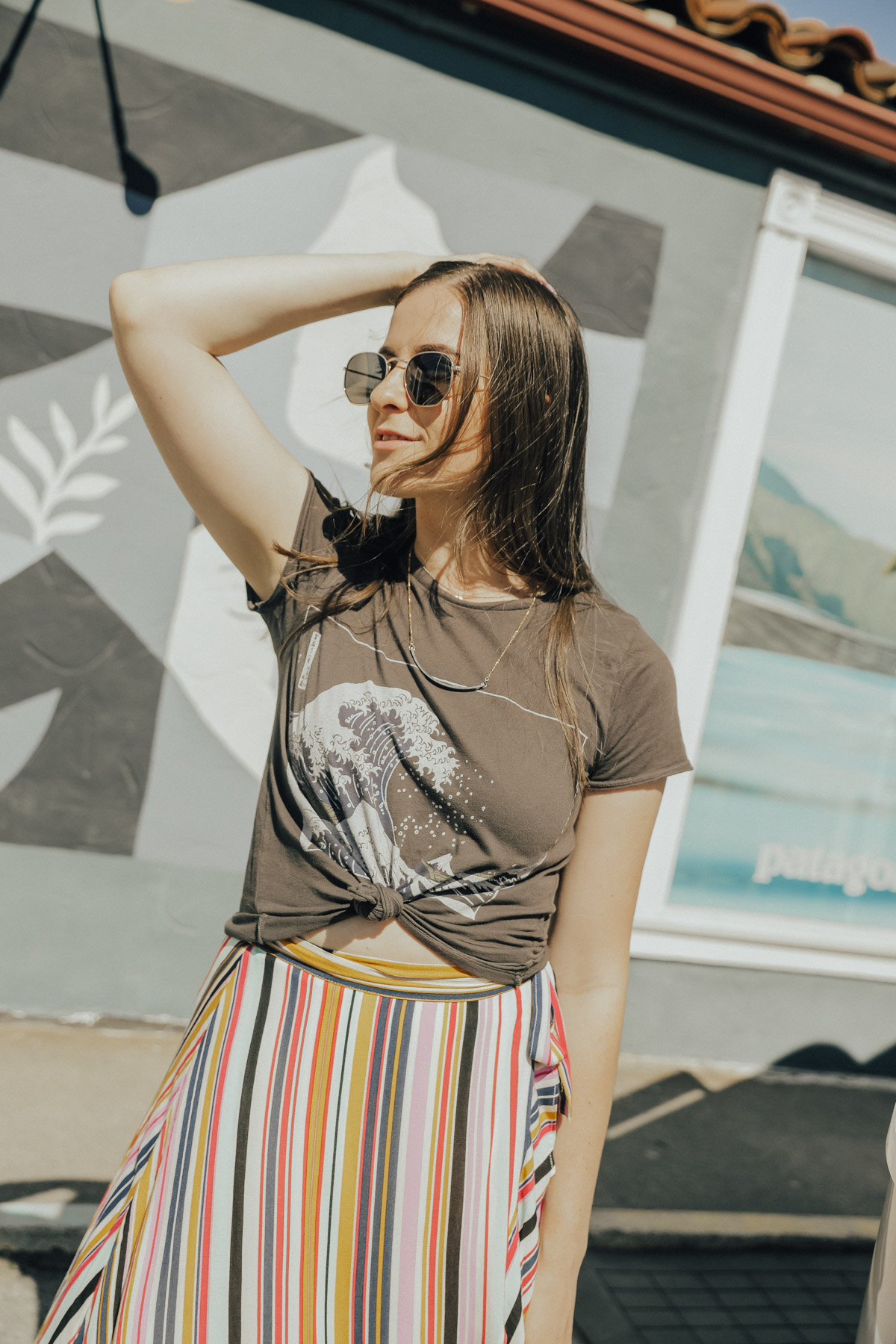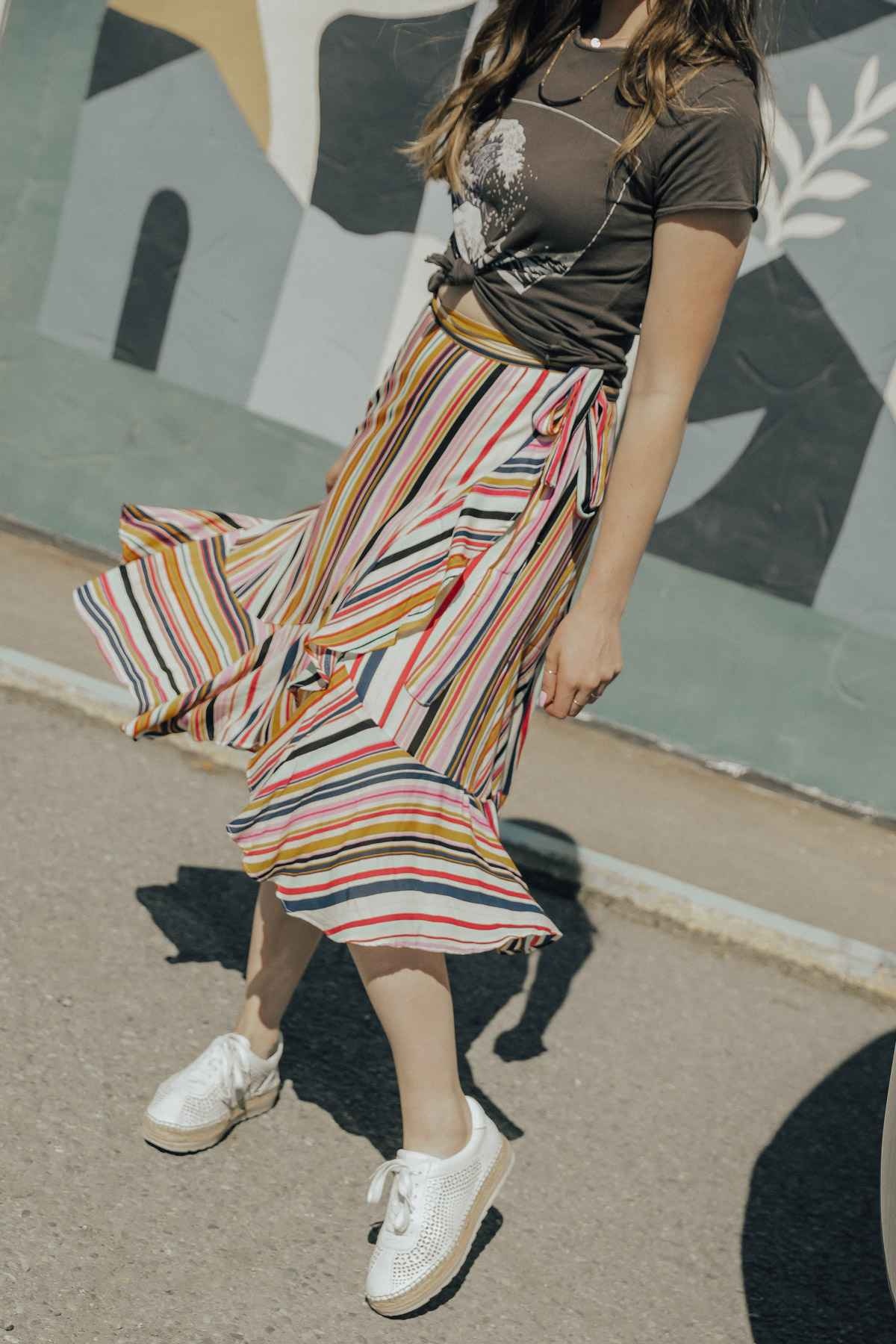 Business Casual
I have always struggled with dressing for business in the summertime. Finding work appropriate pieces, that are comfortable and fun can be tricky. Try adding a midi skirt to the mix! A lightweight skirt is ideal for the office, especially in the warmer months and midi length is so functional for the work environment, making this style a classic and so easy to accomplish. Wear your midi skirt to the office with a nice blouse and a classy close-toed heel or slingbacks for a stylish but professional look. It's easy to get stuff done when you look and feel fabulous in the office!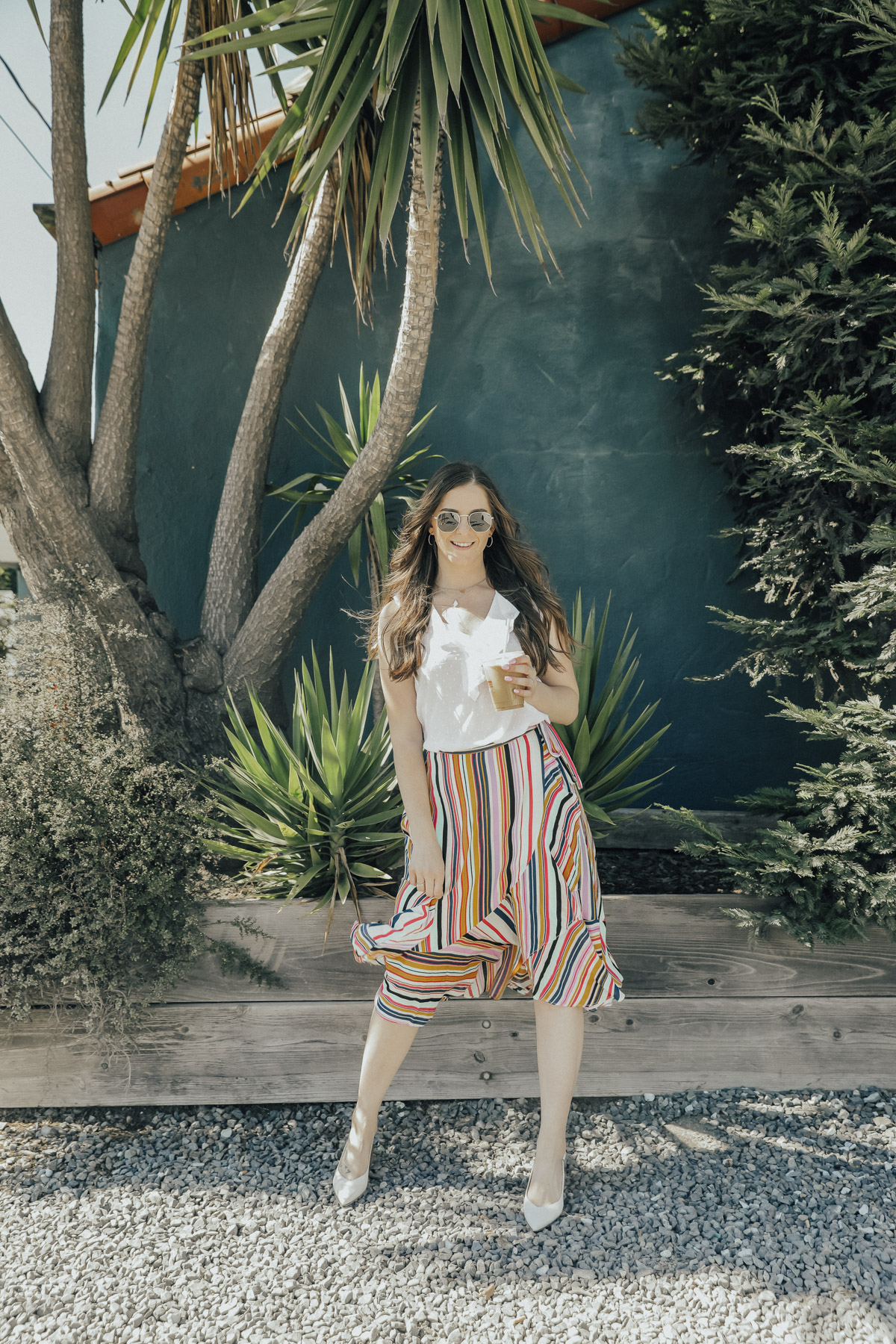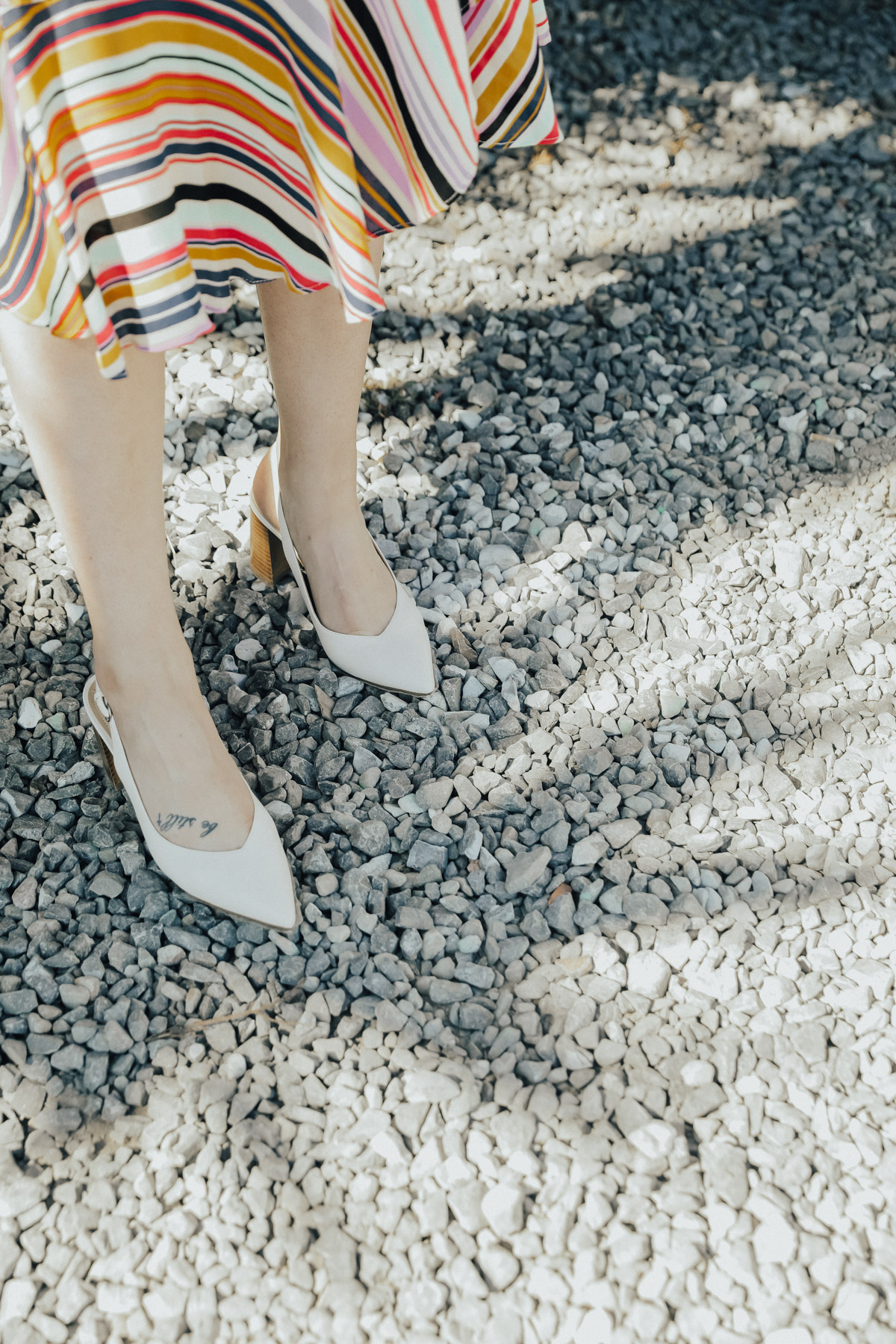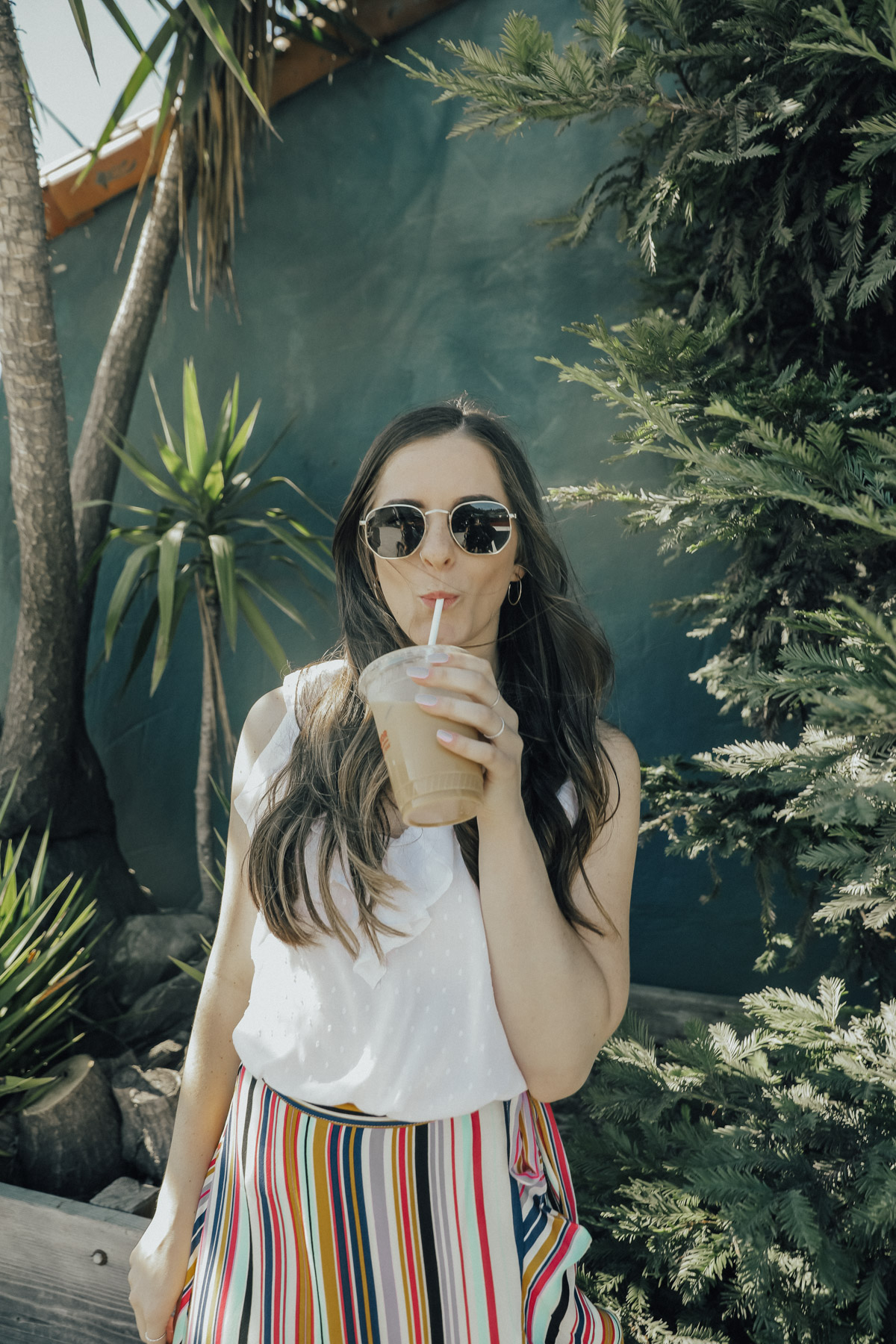 Fun & Funky
Taking your midi skirt out of the office and onto the town is easier than you think. These skirts really do work with everything! If you're heading out for a fun night on the town, try pairing your skirt with a colorful top and some booties. Putting a color on the top is an easy way to bring out your funky side and it can really bring the whole look to life. And I personally love anything that I can rock with a good bootie.
Ankle booties are always a great choice with a midi skirt, because the height of the boot and length of the skirt complement each other perfectly. This funky style is super easy to accomplish and you will look and feel so fun rockin' all that color on the town! This pair comes in a bunch of colors, are affordable, and I live in them.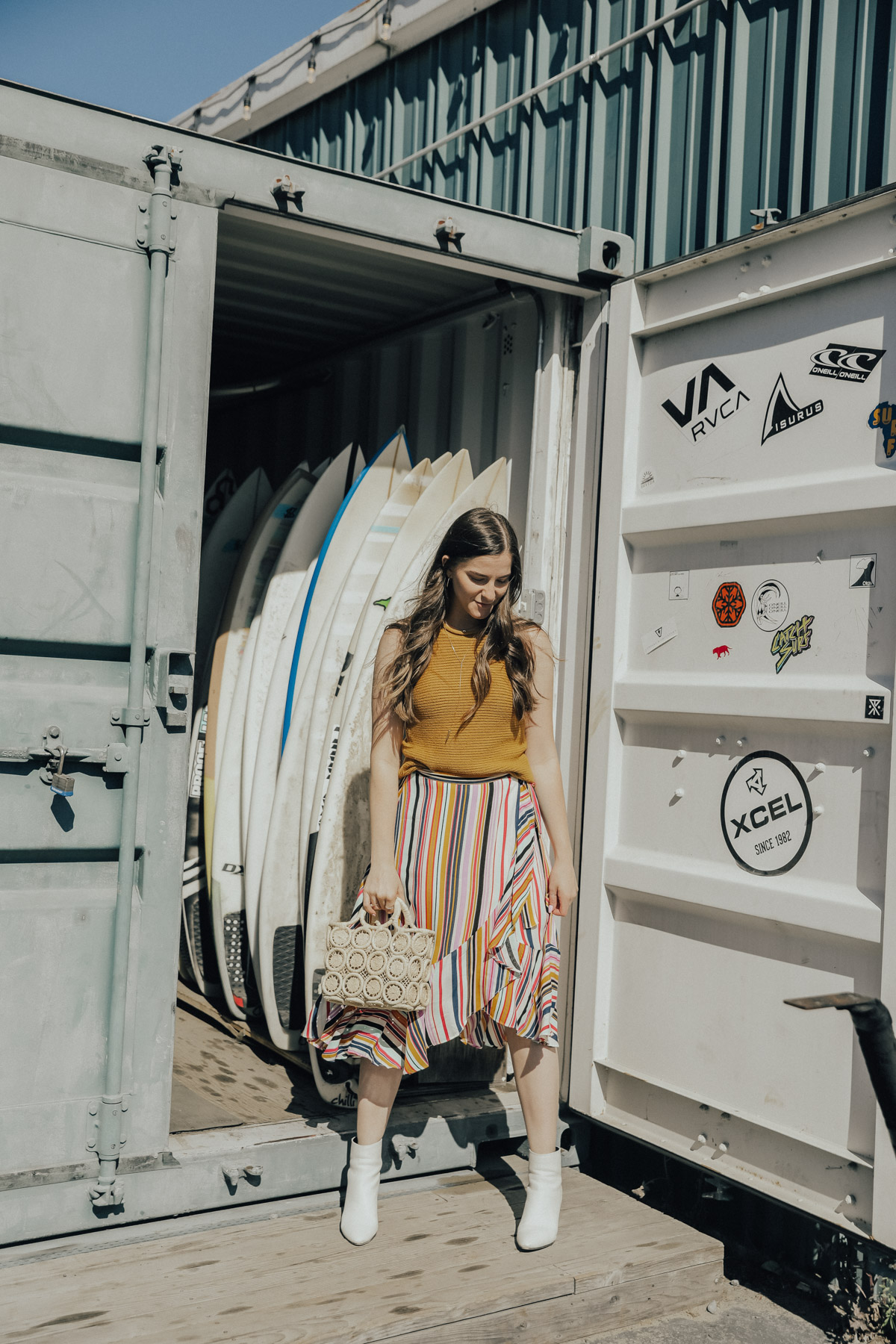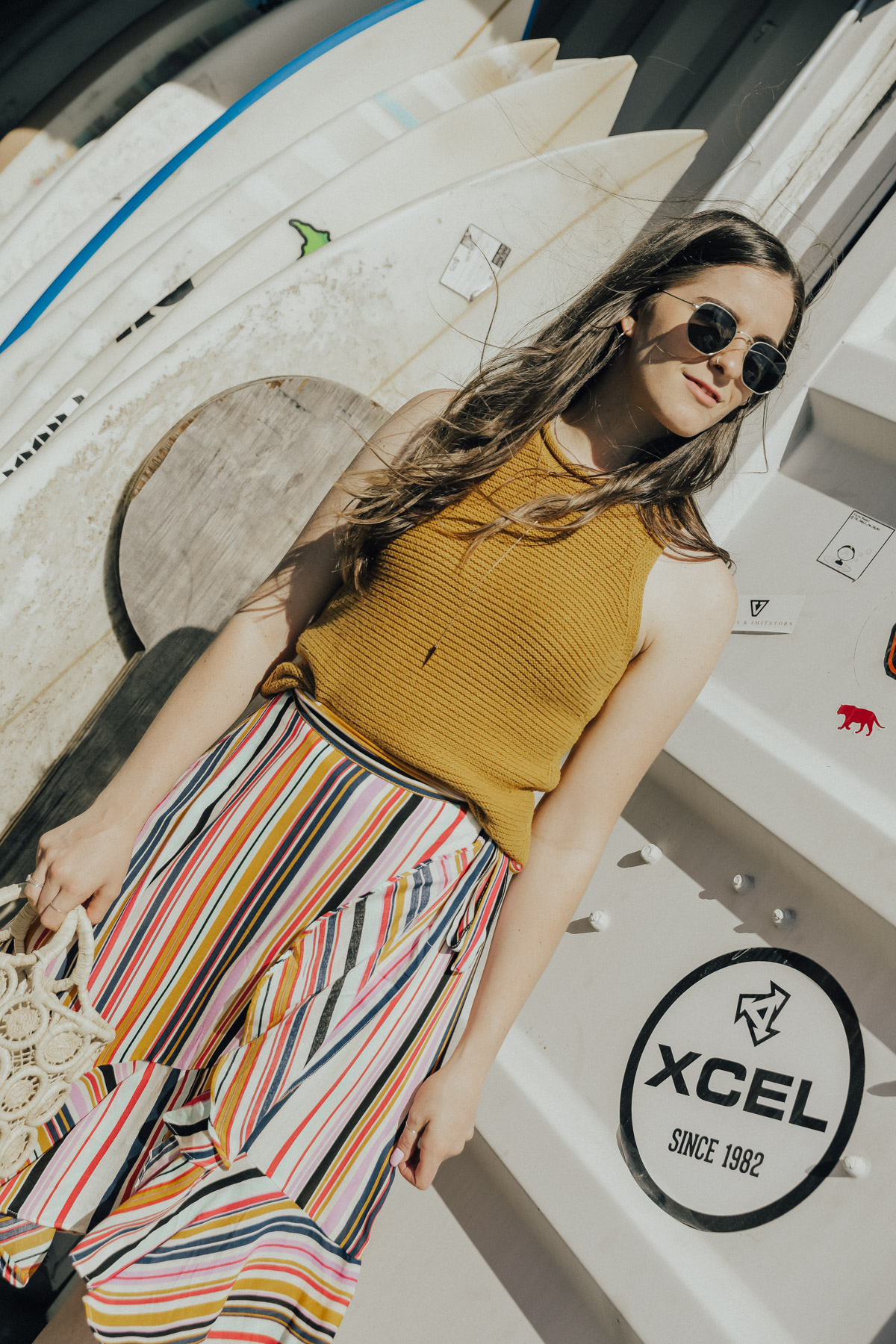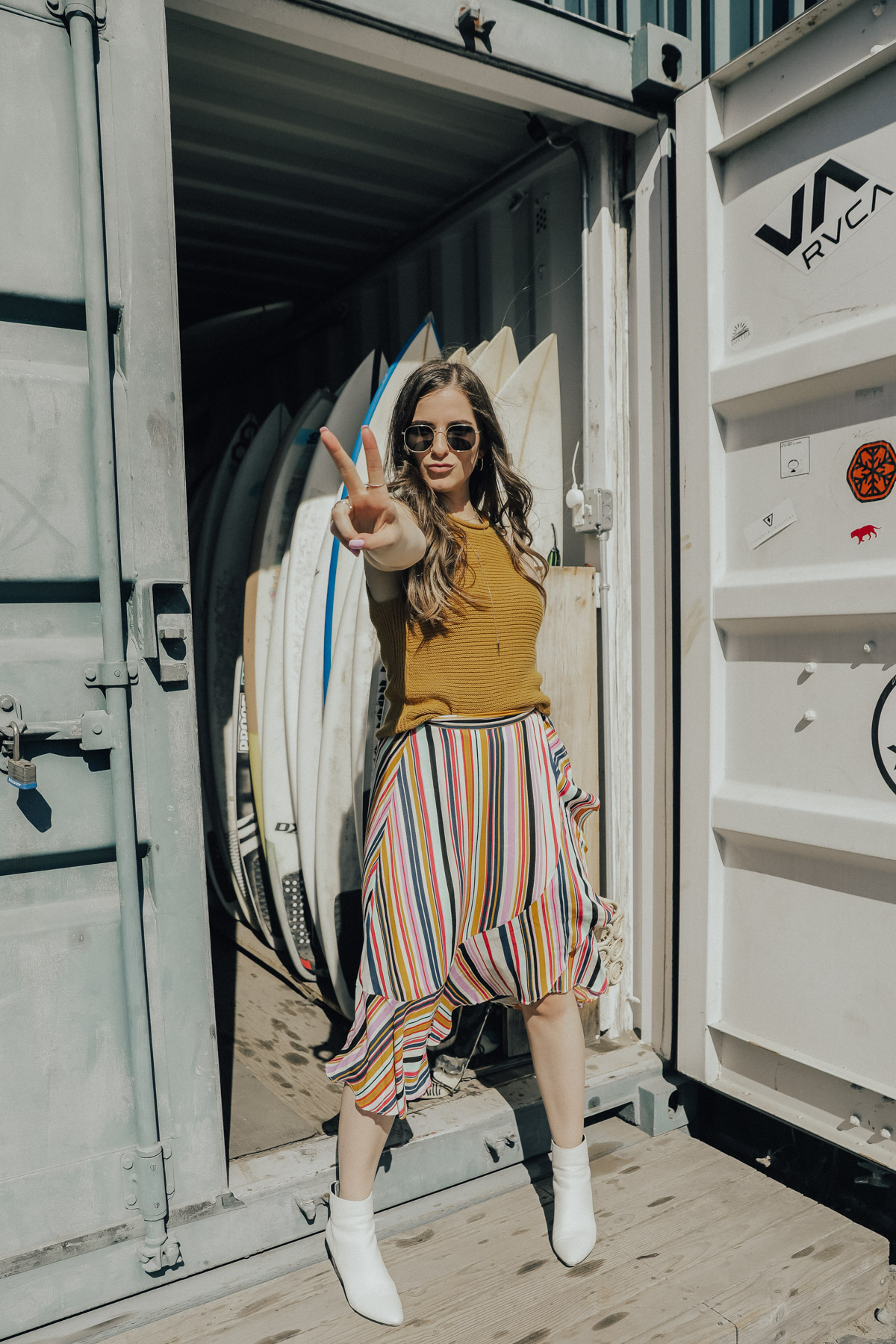 We all need those versatile pieces in our closets that can transform any look for any occasion. Whether you're running errands, rocking the professional world at work or hitting the town with friends, midi skirts are it, ladies! Dress them up or dress them down, and no matter how you style it, you will feel put together and fabulous. Leave the pants at home! It's skirt season and we are loving it!
Shop The Post