Travel
What to Pack in Your Carry-On
posted on December 17, 2015 | by Amanda Holstein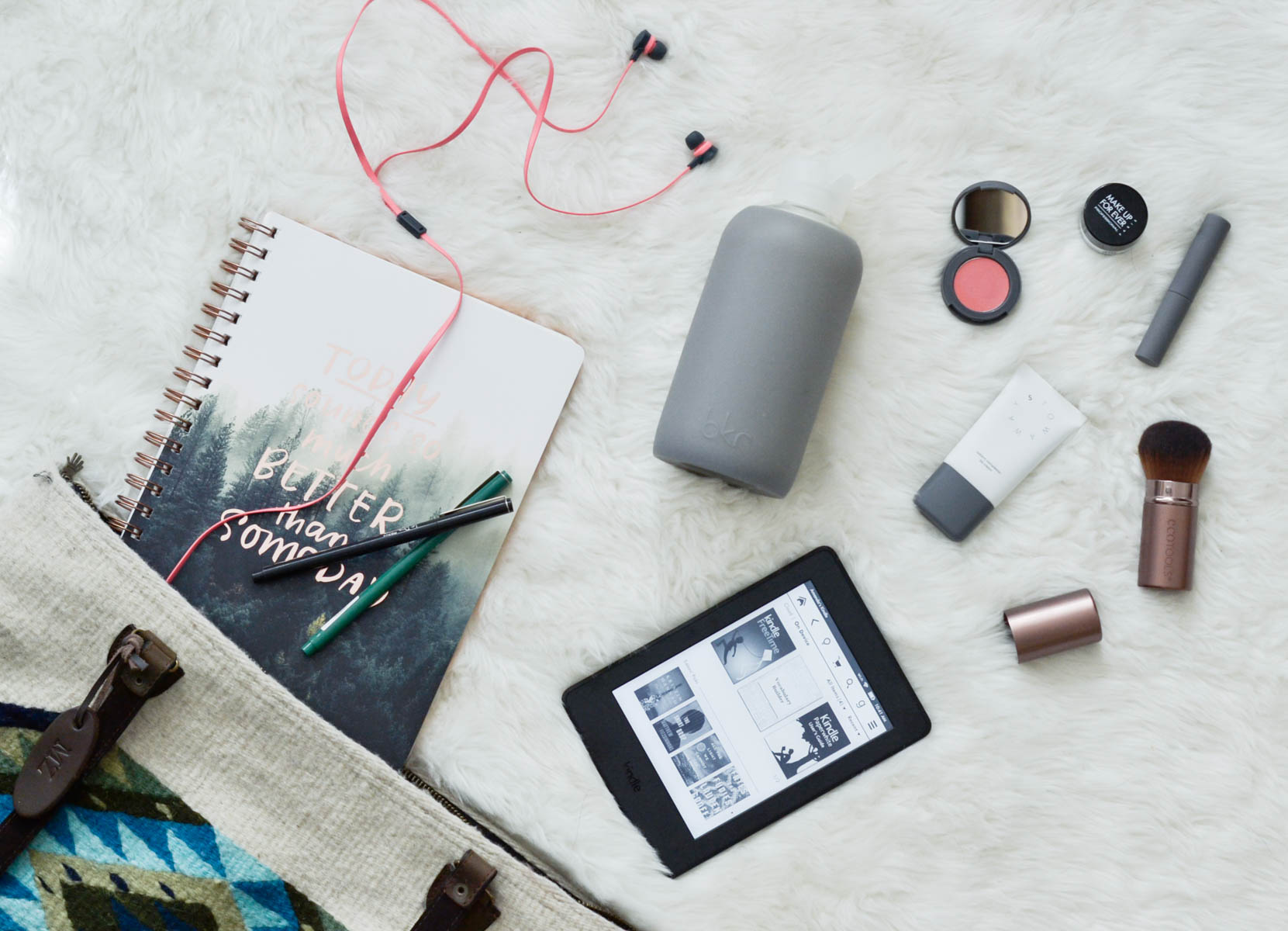 As we gear up for holiday travel, I thought I'd share a few essentials I always keep with me in my carry-on. From curing boredom to freshening up your skin, these products are a must on any plane ride or road trip.
1. Kindle Paperwhite
I can't get through a plane ride without a good book (or 3), but carrying physical books in my tote bag is torture for my back. I was so excited to try the new Kindle Paperwhite to solve just that (and to keep my The Girl on a Train addiction going). First of all, it's seriously lightweight — I mean, it's smaller than my notebook! The battery life is amazing, and they did a great job making the screen feel like a real book. Plus, I had no idea you could do this, but when you hold down any word, a window pops up with its definition! So helpful.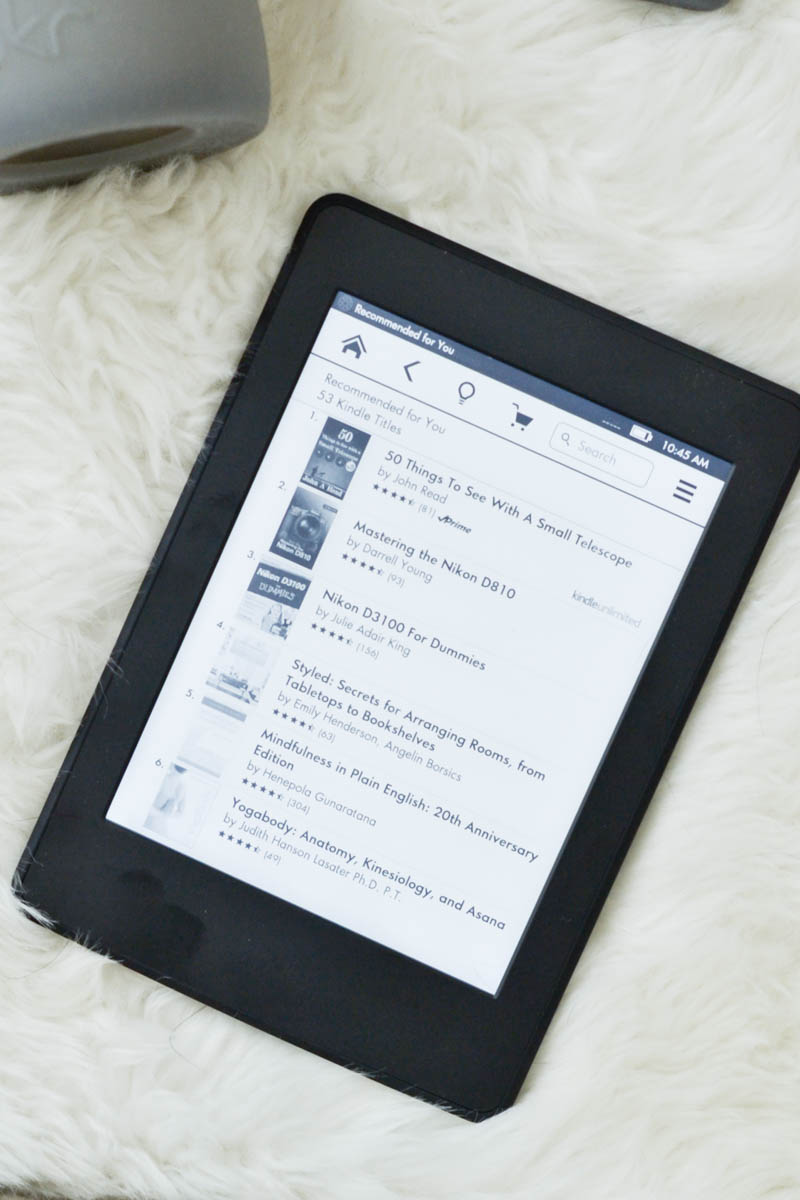 2. Notebook & Pens
I always like to keep a notebook with me when I travel. Whether to write down new ideas or even for doodling, I find it always comes in handy. Plus, this one from Paper Source was too cute to pass up!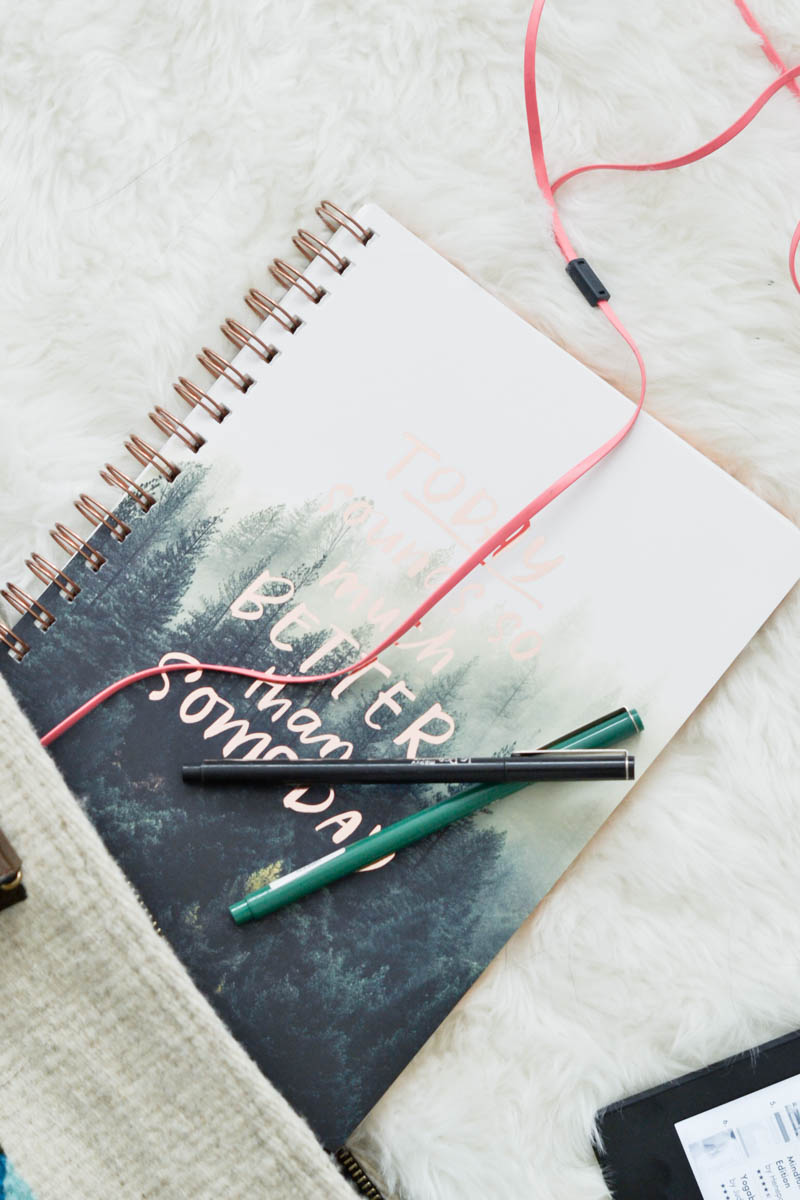 3. Touch Up Makeup
When I travel, there are certain makeup products I keep with me at all times. But since I don't like carrying a lot in my bag, I stick to small packaging & products I can use in multiple ways. I keep this foundation in my bag from Stowaway Cosmetics to either cover up blemishes or redo my whole face if necessary. I also carry their Cheek & Lip Rouge since I can use it as a blush or lip color. Finishing powder is a must too for removing that inevitable shine from your skin (if you're a Beauty Insider you can get mini sample sizes at Sephora!).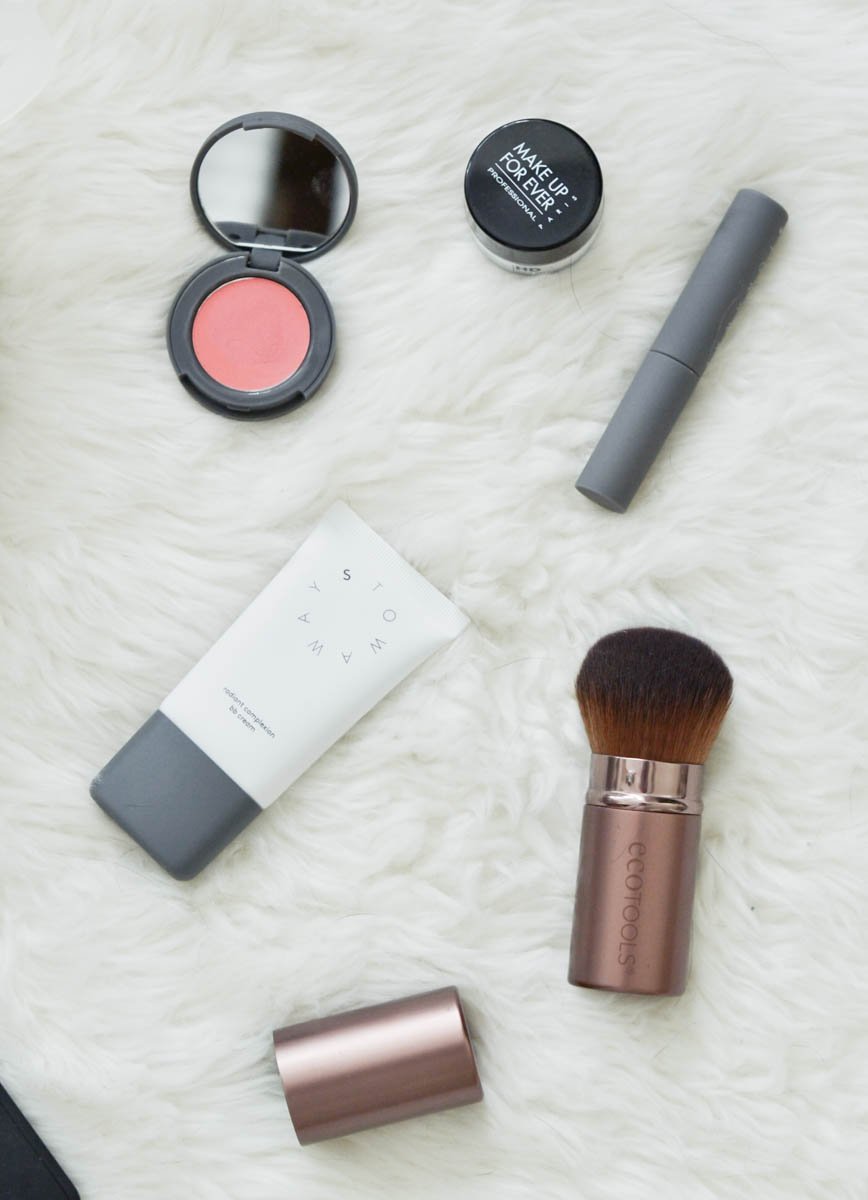 4. Water Bottle
Drinking water when you travel is the best thing you can do for your skin and your body, so I always try and keep my bkr water bottle on hand, instead of relying on the plane to provide it for me.
5. Headphones
If all else fails, turn on a movie and make sure you have your headphones!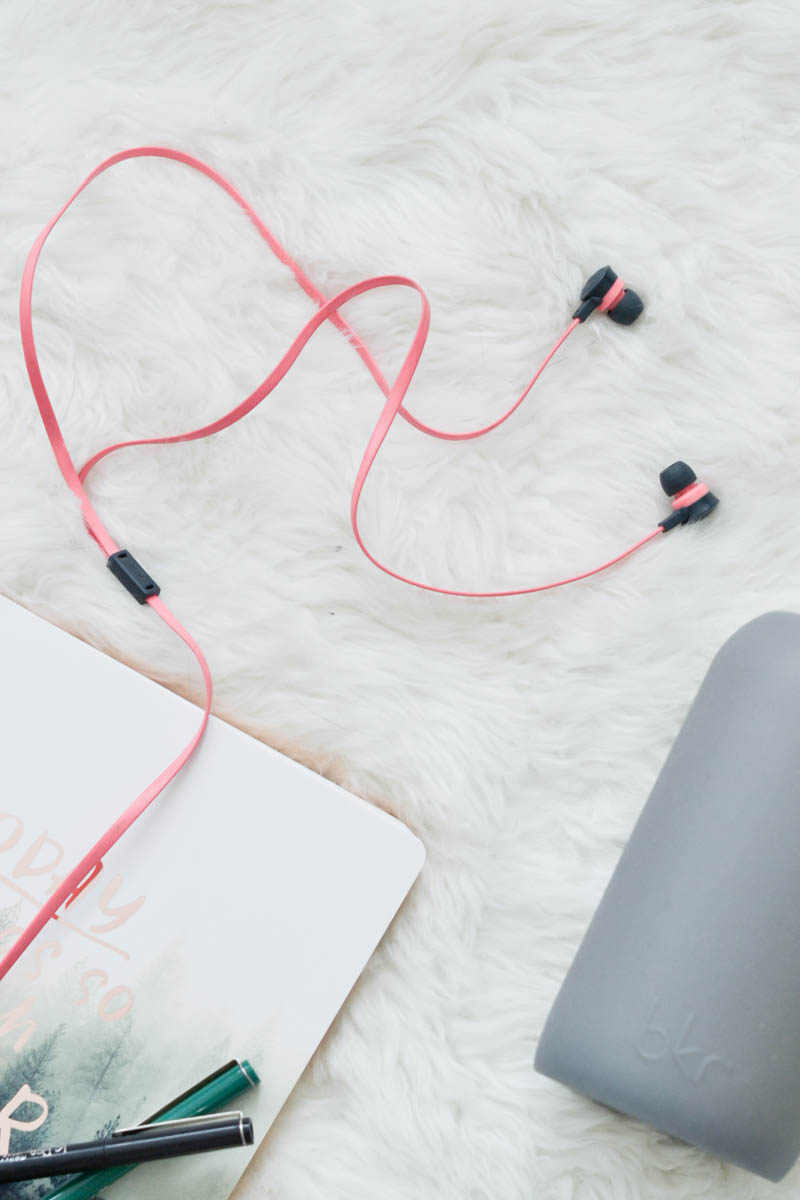 // Thank you to Kindle for sponsoring this post,
and thank you for supporting the brands who support this blog!