Outfits
4 Tips for Mixing Different Price Points into One Outfit
posted on September 5, 2017 | by Amanda Holstein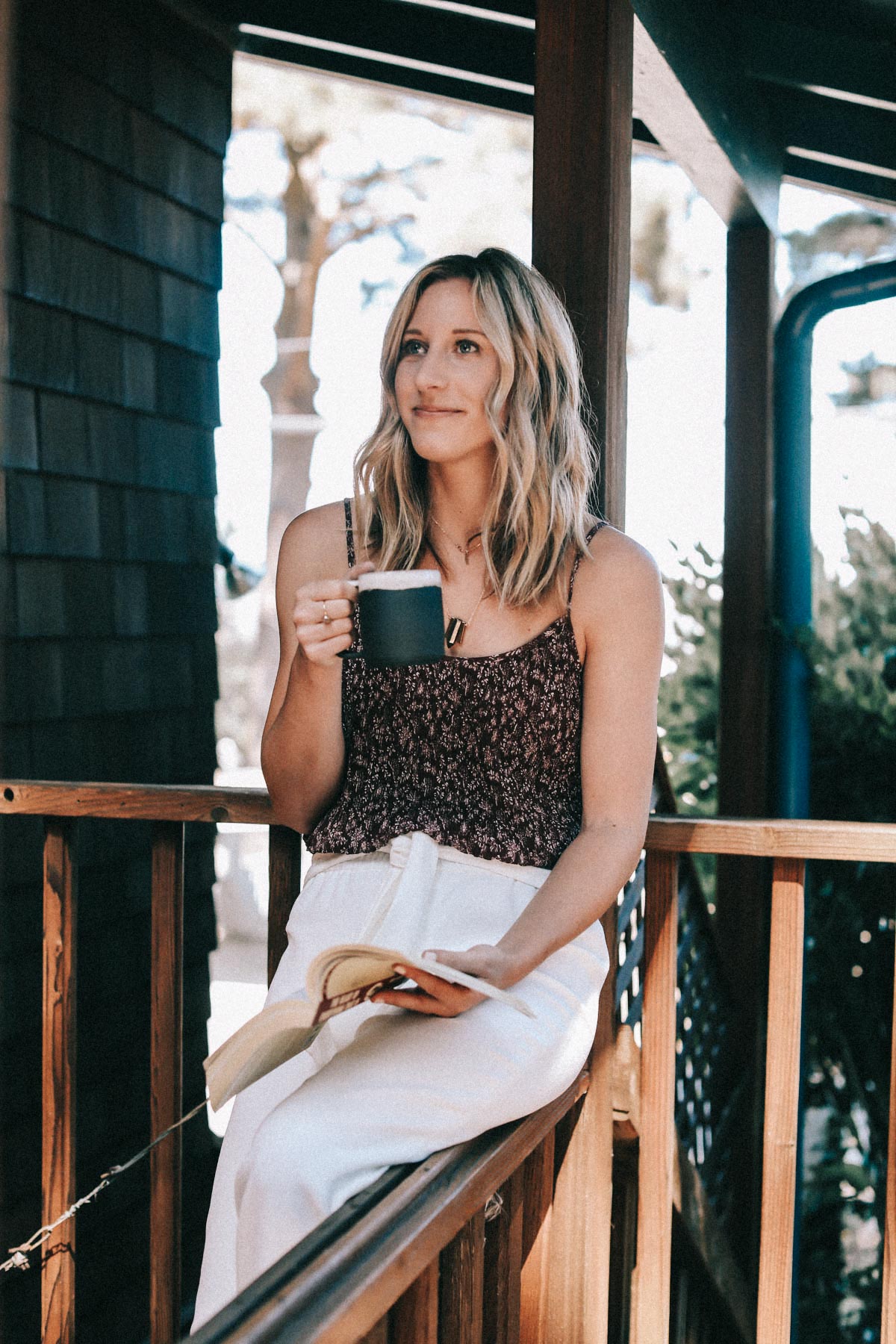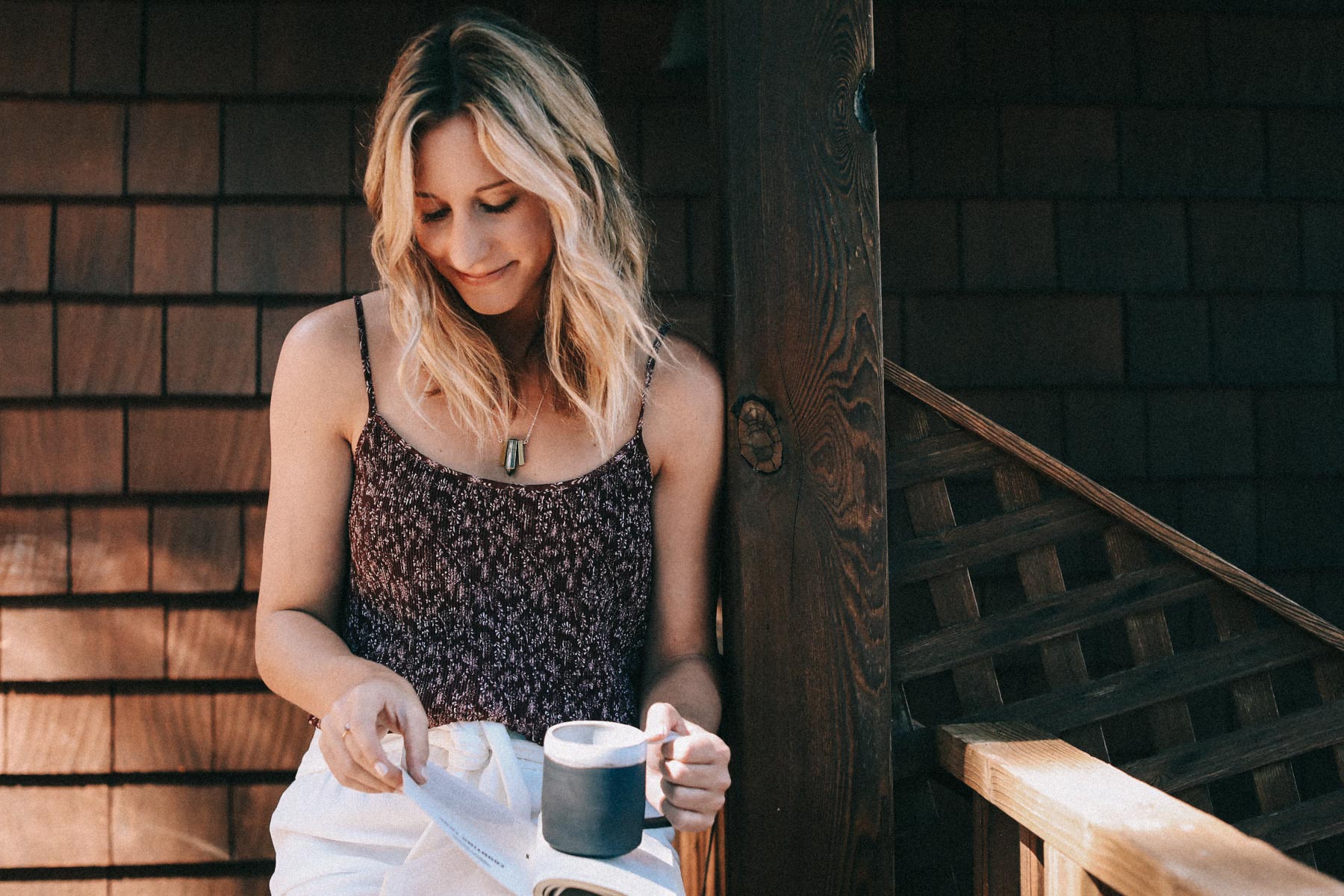 Do you ever wonder how that girl walking down the street who looks your age can afford that outfit? Well, chances are it's not as expensive as you think. Mixing different price points is key to creating a look that appears expensive and unique, without breaking the bank. And let's be clear: when I say "expensive" I mean like over $150. I am a twenty-something after all.
So I'm going to walk you through today's outfit and I want you to guess which pieces are the most expensive! The best part about this look is that I was able to purchase every item from the same site. Whaaaattt??? Yup, it finally exists. Spring is my new go-to for shopping because you can buy products directly from your favorite brands in a single-cart experience. They feature a mix of brands, everything from high-end to smaller artisan brands. AND it's FREE shipping & returns all the time! It's amazing, you guys!!
1. Make your most expensive piece the most unique.
It's not often that I buy more expensive pieces. So when I do, it needs to be unique and look expensive. When I say unique, I don't mean crazy in your face. These gorgeous white pants from Club Monaco are a great example. They look super luxe and have a unique silhouette, making them seem like you couldn't just pick them up anywhere.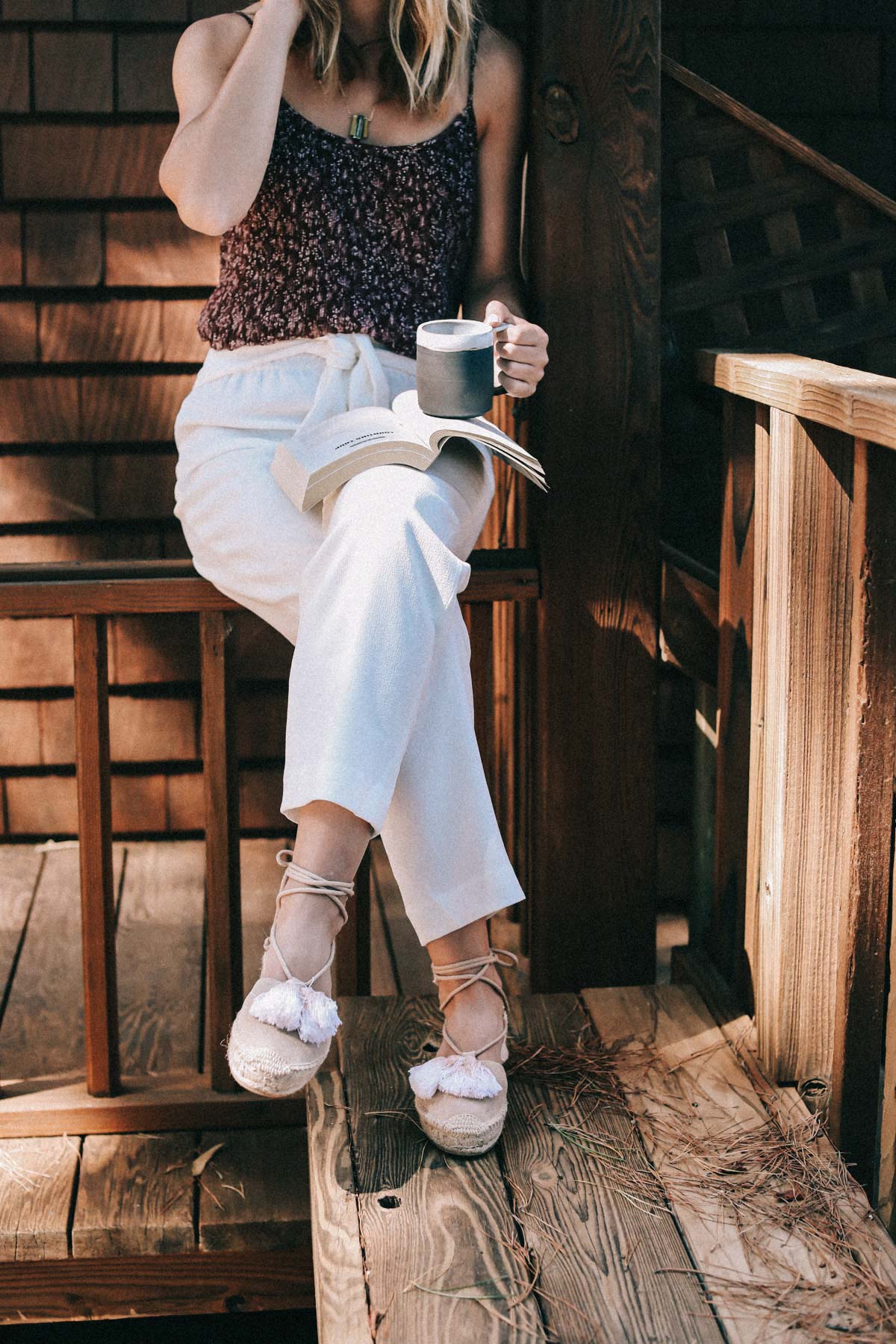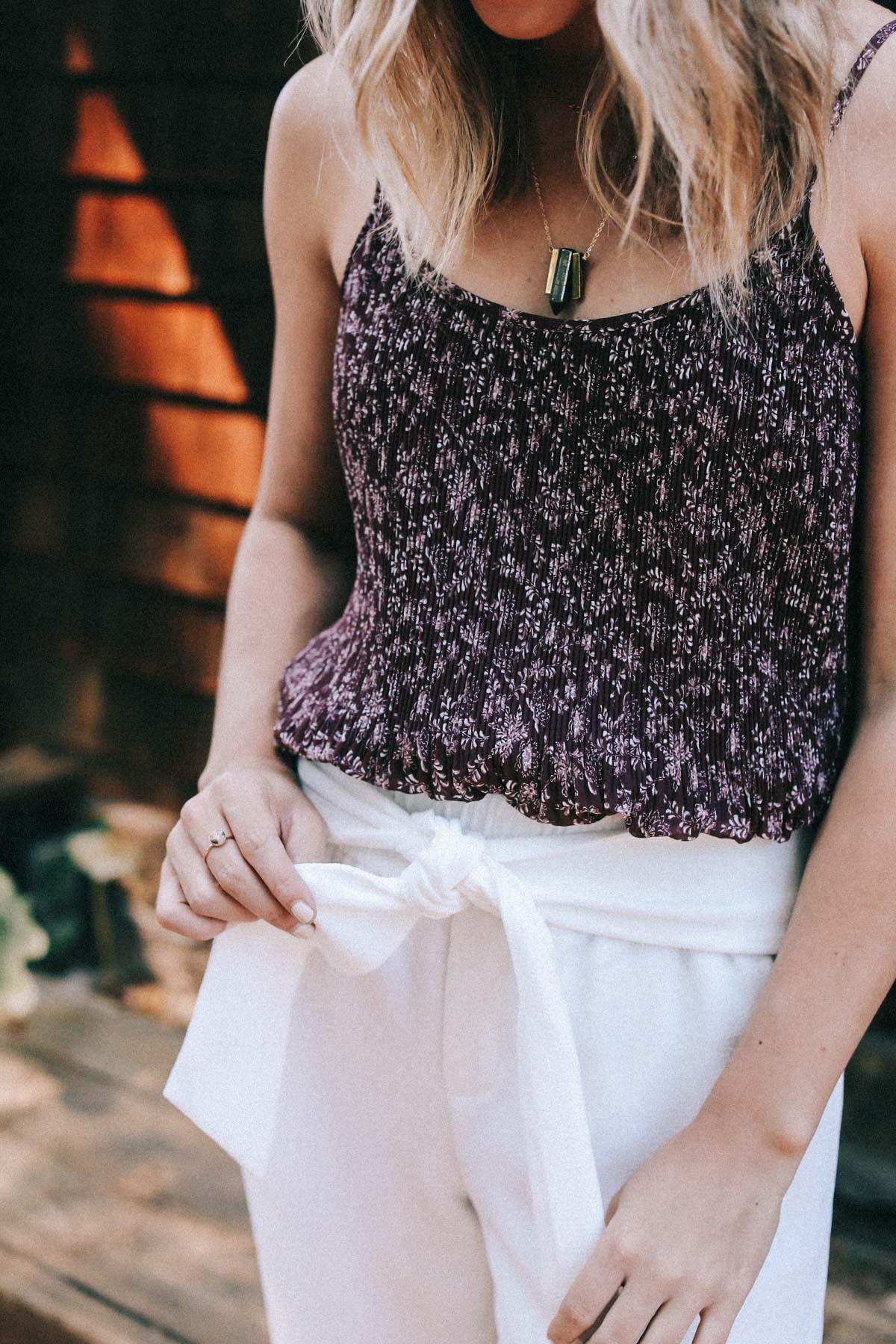 2. For your affordable item, go with a luxe-looking fabric.
The key to making your two main pieces work together is to keep the fabric in mind. Basically, make sure your more affordable item doesn't look cheap. Look for fabrics that could pass for being more high-end. This parts a little tricky because you really just need to rely on your eye. Just ask yourself if it looks like something you could get a thrift store or if it could pass for a high-end department store. This floral cami from Abercrombie & Fitch is deceivingly affordable at only $28! The Club Monaco pants make it look even more luxe.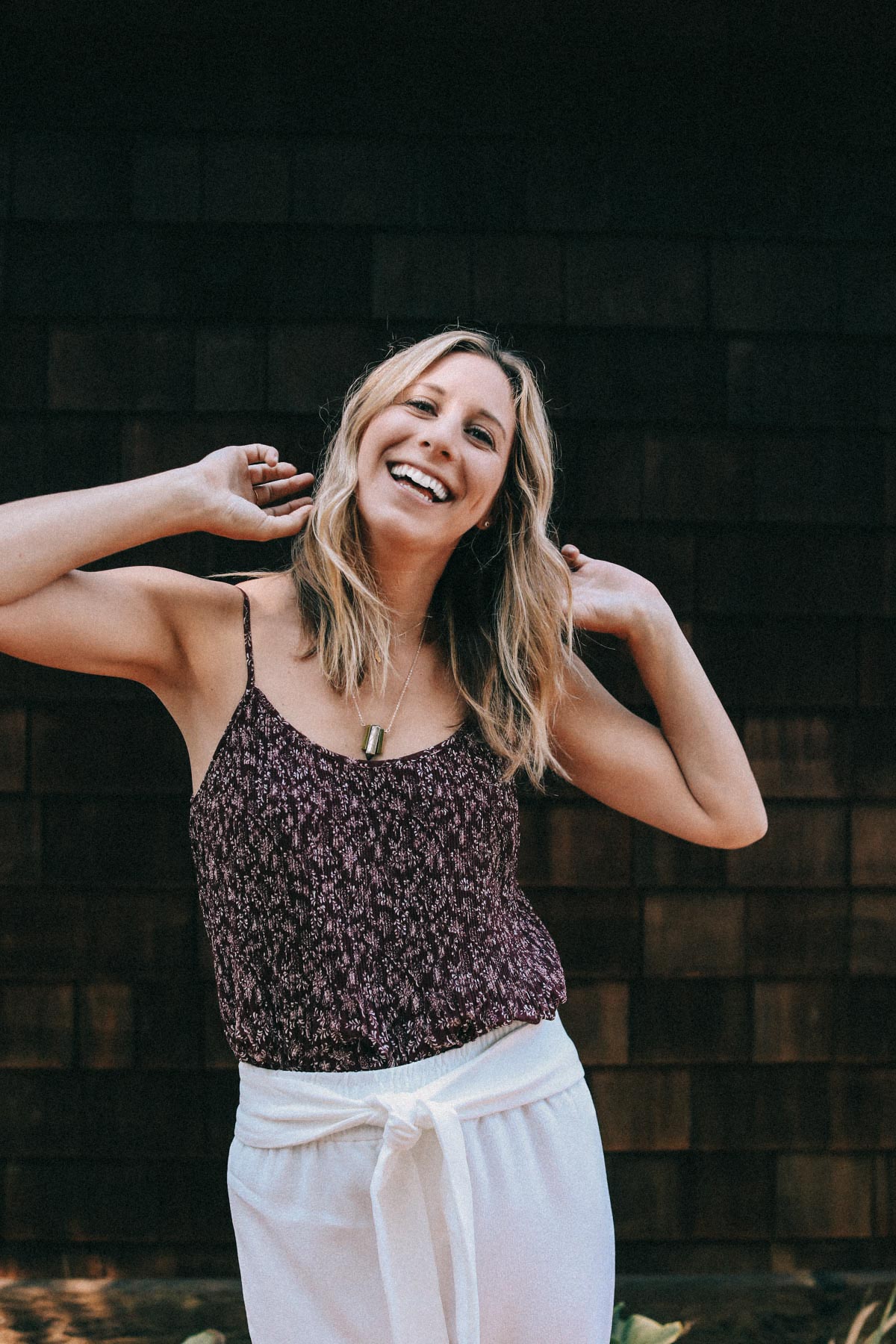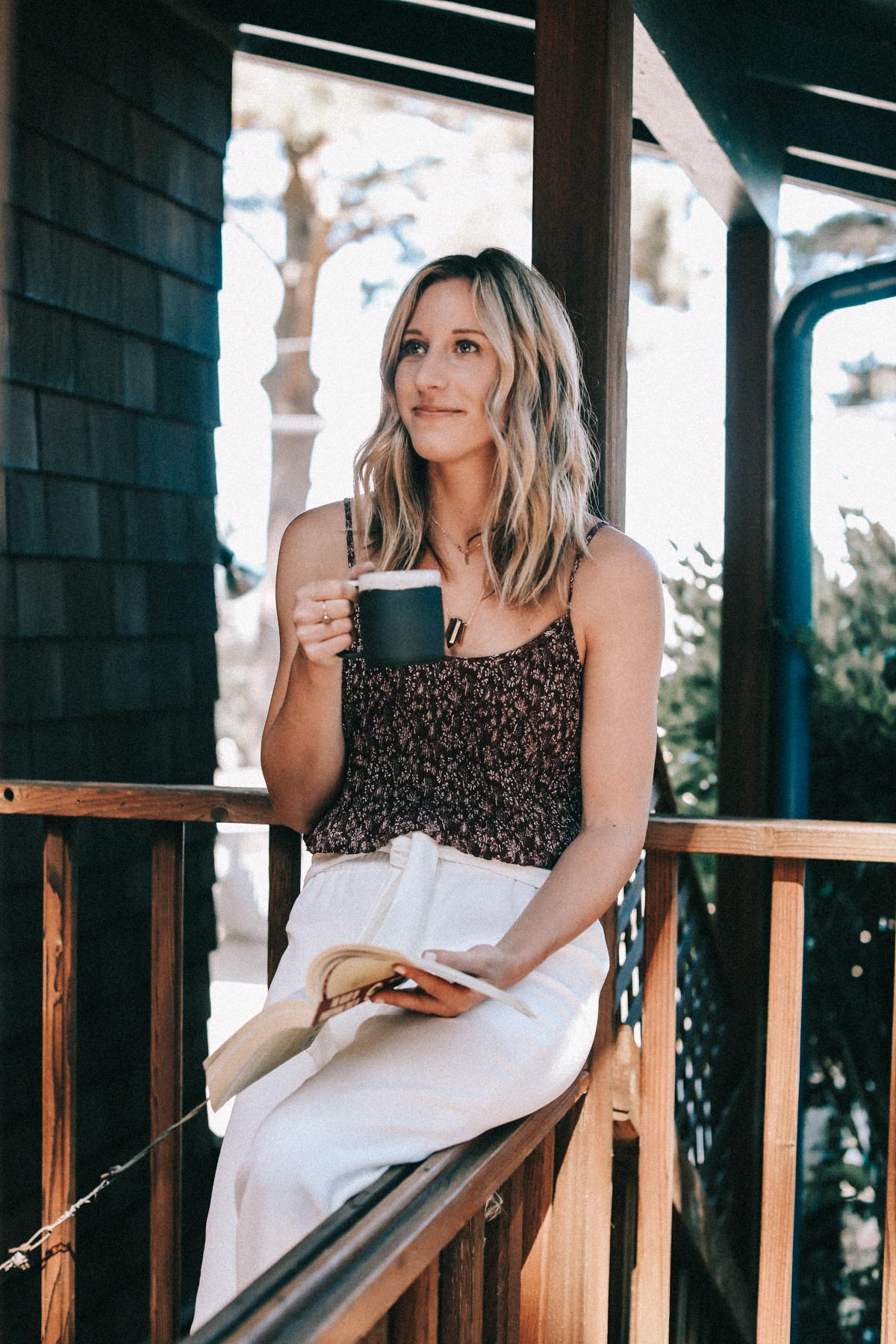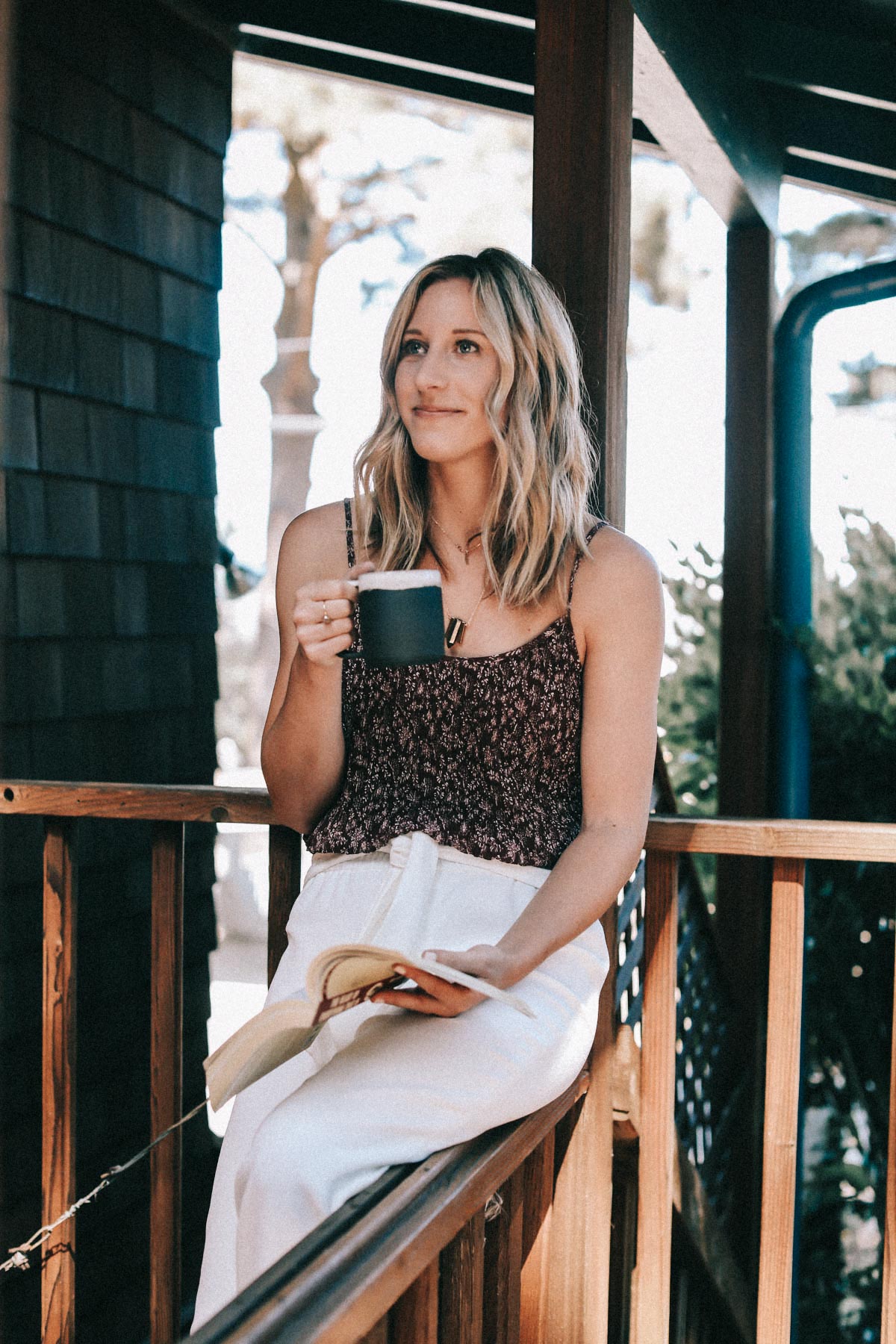 3. Go with small artisan brands for your jewelry.
A great way to assure your look is personal to your own style is by finishing it off with unique artisanal jewelry. It's pretty awesome that Spring carries these types of pieces. I discovered one of my new favorite jewelry brands just from shopping on their site! Spring has these awesome pages for each brand that allows you to explore and learn more about their story. So when I came across Mineral and Matter and got deep into their page and am obsessed with so many of their pieces! I love the Crescent Moon Necklace I scored and have been wearing this Copper Calcite ring everyday!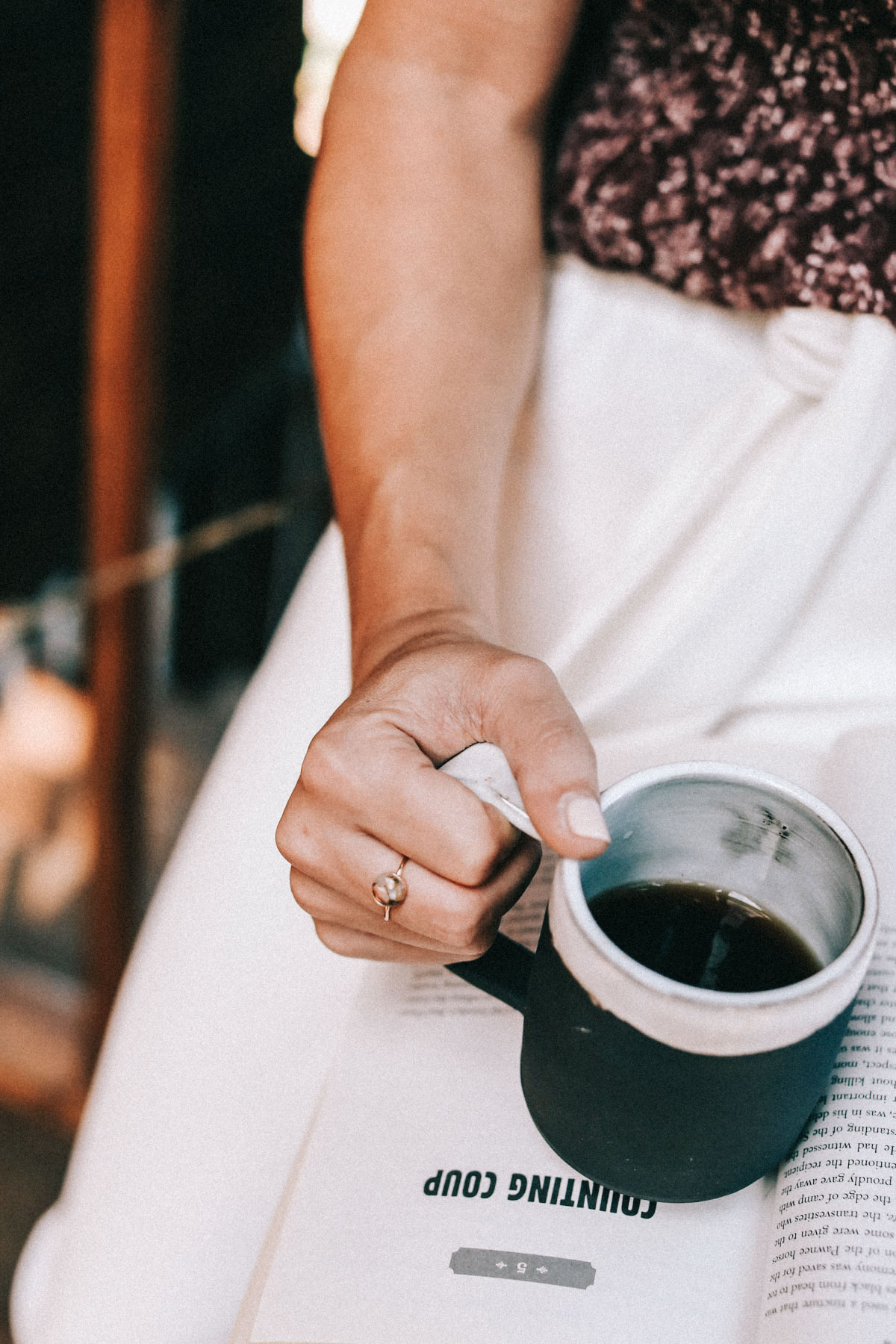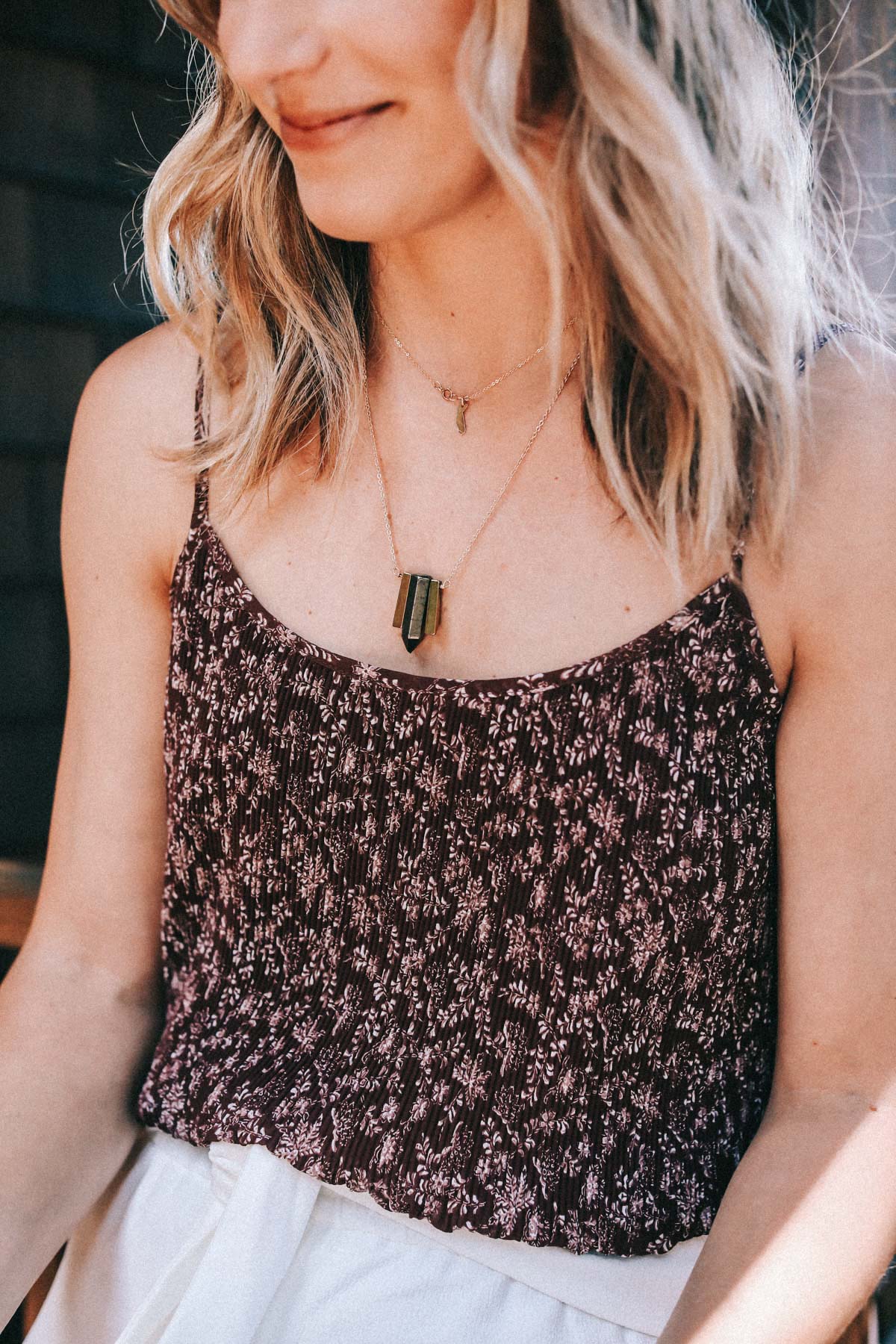 4. Opt for mid-priced shoes.
I typically go for mid-priced shoes, something in the $50-$100 range, whenever I can. If you go for the right brands, they look high-quality but don't cost a fortune. Spring has one of my favorite shoe brands of the moment, Soludos! These tassel lace-up espadrilles totally complete my look. They're that perfect mid-range price point and they're great for making an outfit look luxe and casual at the same time.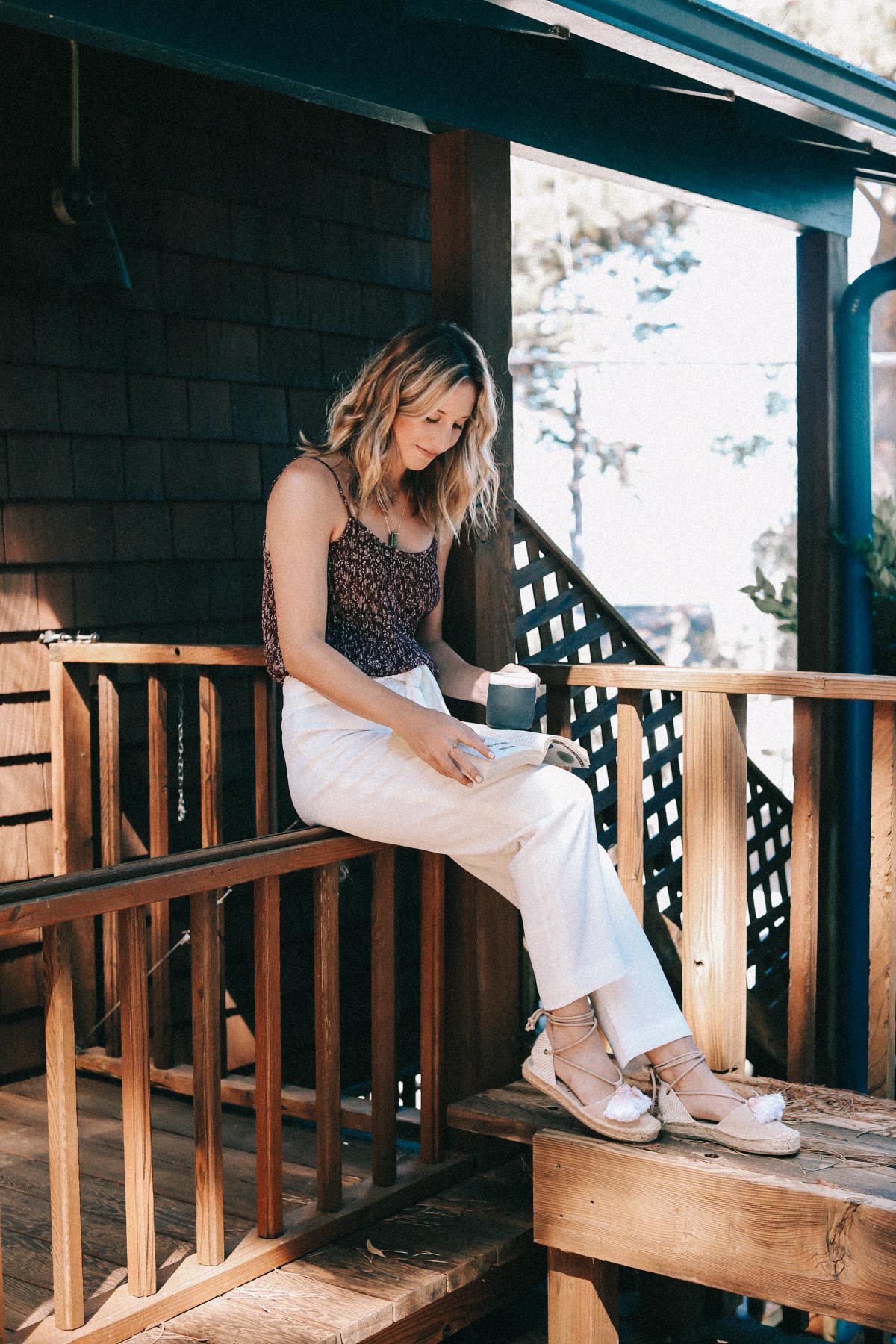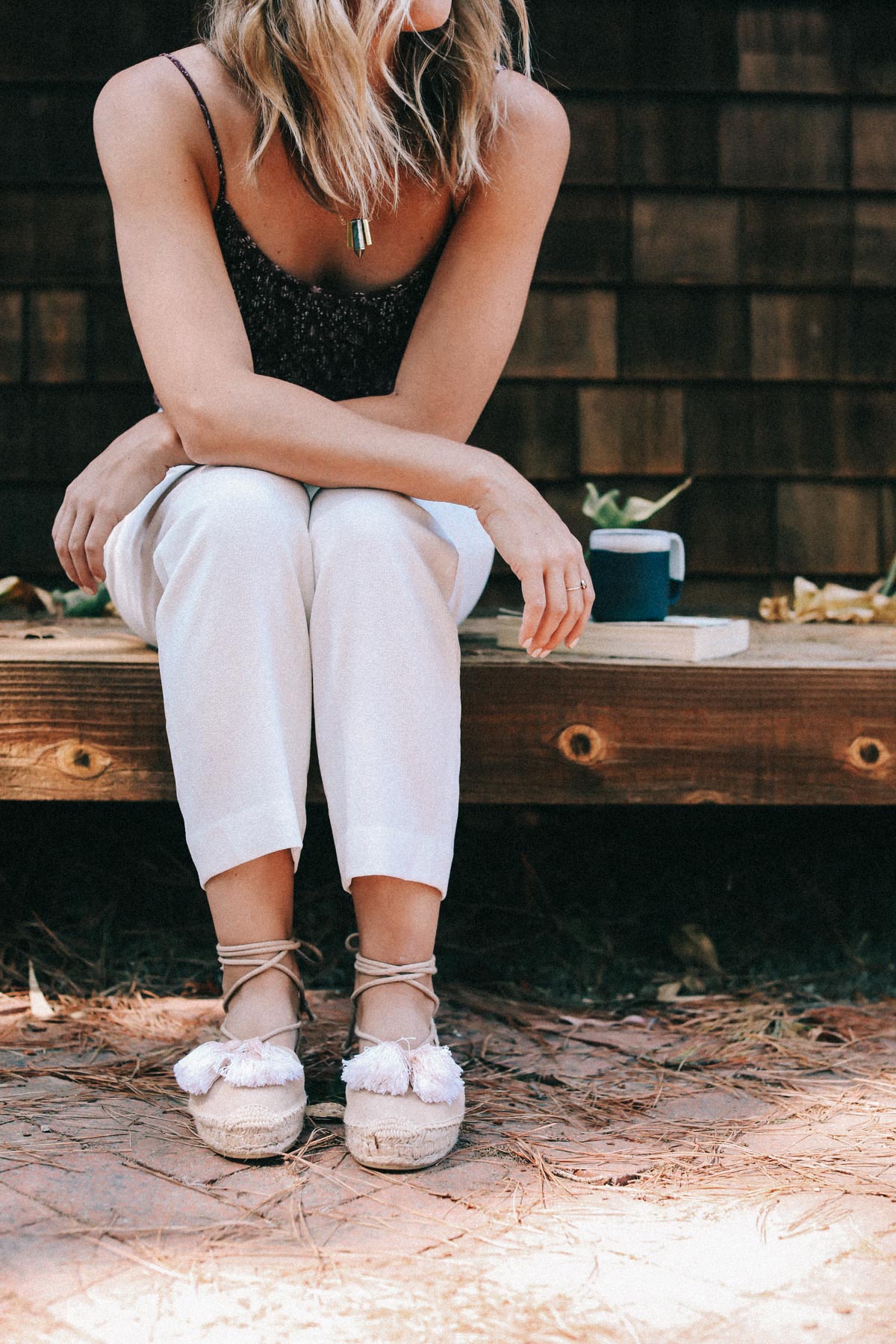 Thank you to Spring for sponsoring this post.
Shop The Post