Outfits
Fall Trend: Oxblood…Can't we just call it maroon?
posted on September 13, 2012 | by Amanda Holstein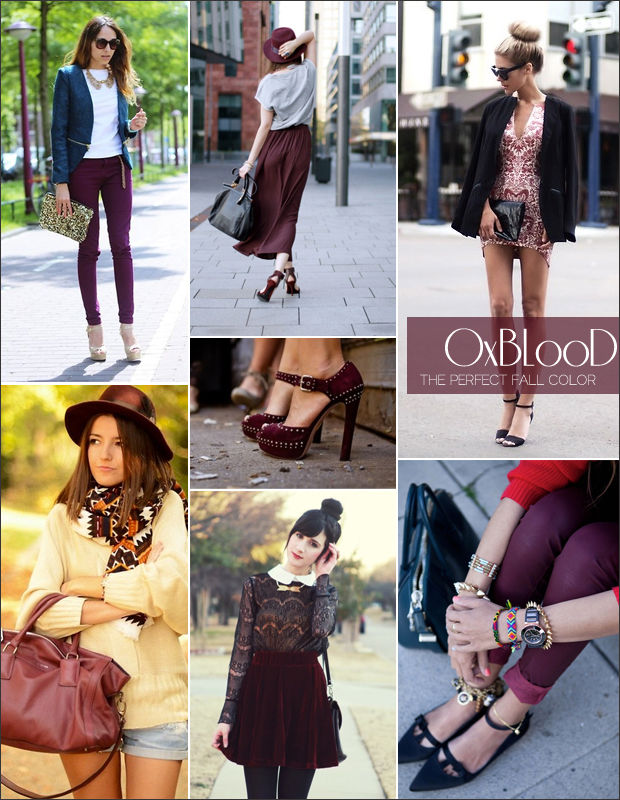 Want to incorporate a new color into your wardrobe for fall? Try OXBLOOD. Okay, okay, I'm sorry. I can't take this seriously. Who decided to call it oxblood?? How about maroon, or merlot, or burgundy? Whatever you call it, this really is a stunning color that will become your new neutral for fall.