The Day I Met The Backstreet Boys
posted on September 19, 2012 | by Amanda Holstein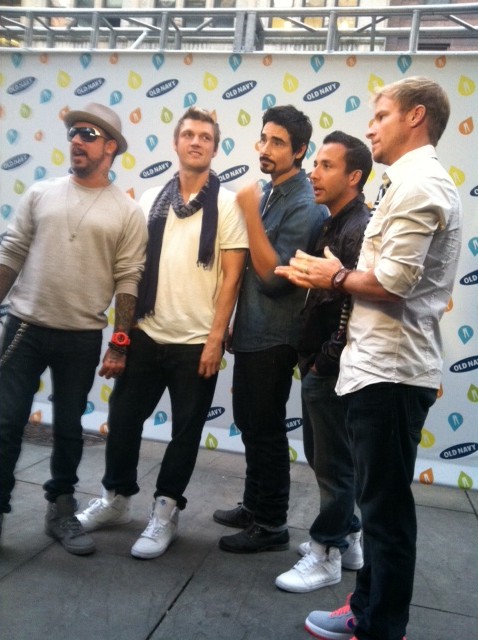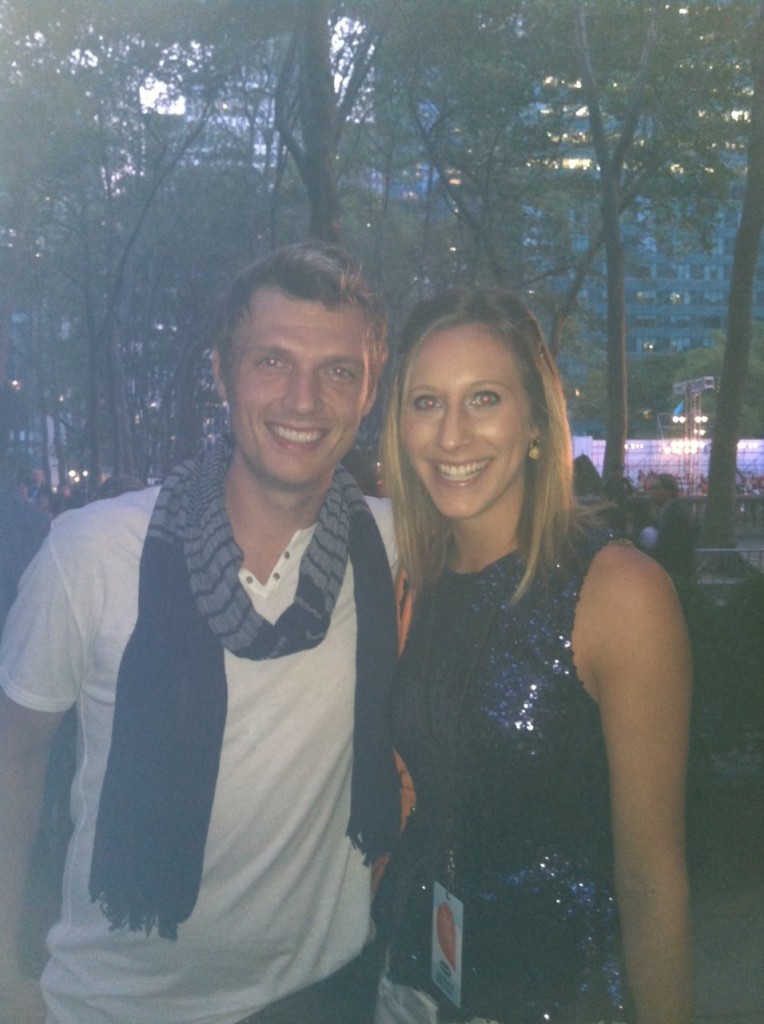 So that's just me, hangin' with Nick Carter. No big deal. Except I was FREAKING OUT inside. Hello?? My preteen wishes just came true!! My life is now complete and I can die happy.
And now you must be wondering, how the hell did you do that? Well remember that Old Navy Fit for Fall Fashion Show I told you about last week? After I walked, or should I say stumbled down the runway, terrified (see below), I was waiting around for the BSB performance to start – you know, just another Friday night. My friend Amy texts me that the Backstreet Boys just showed up in the "VIP lounge" that apparently we had passes for, so obviously I dropped my glass of wine mid-sip and sprinted straight there.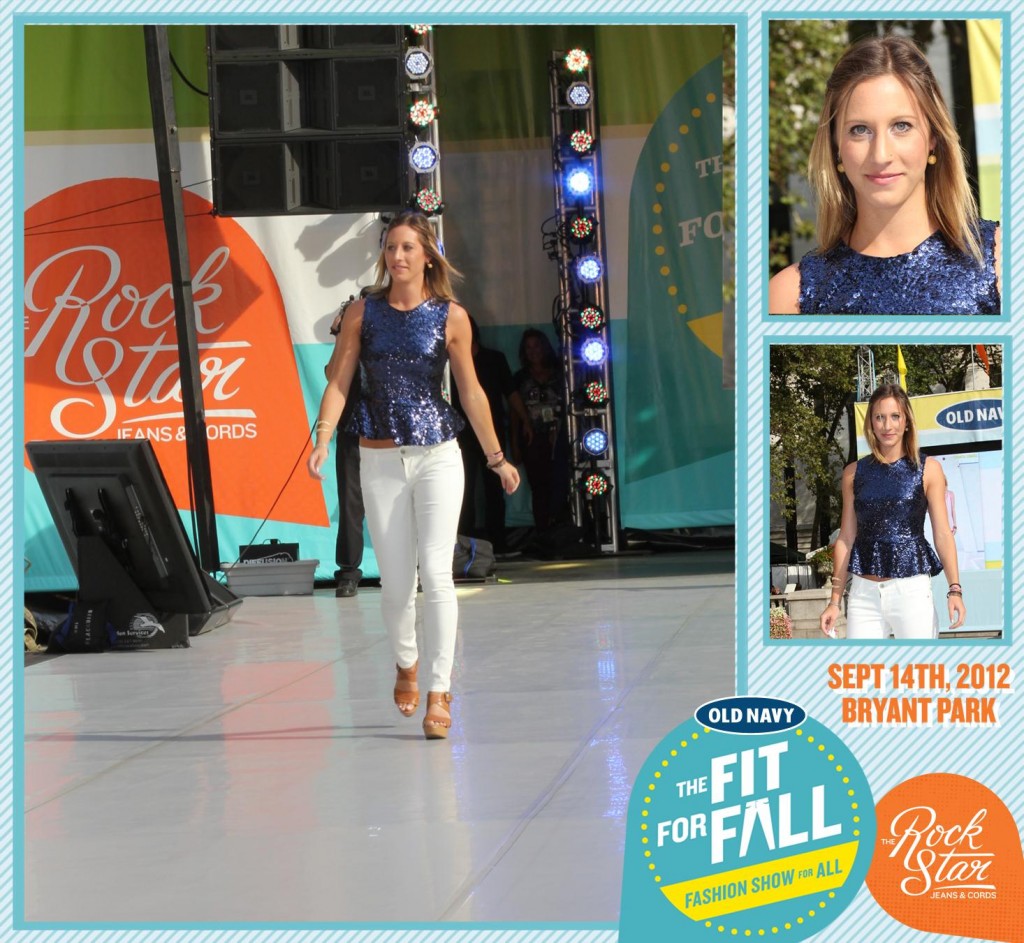 (Check out that stink face. I was terrified.)

I snapped some great shots with my trusty iPhone and just before the boys were about to leave for their performance, I bravely tapped Nick Carter on the shoulder, told him my sister was going to marry him, and then took full advantage of this perfect photo opp. Have I ever looked happier? I don't think so. I mean, look at my smile.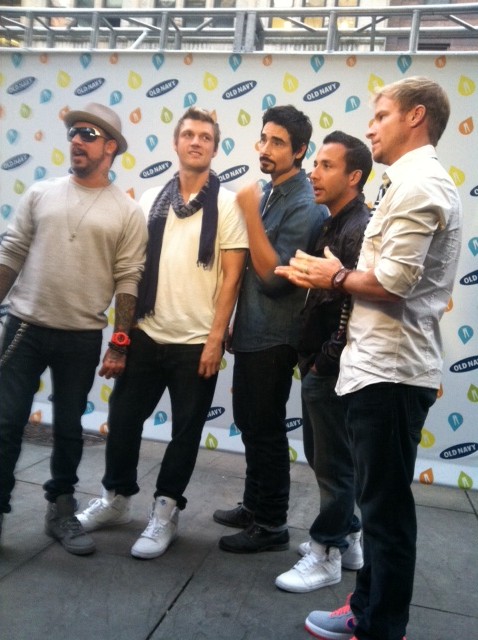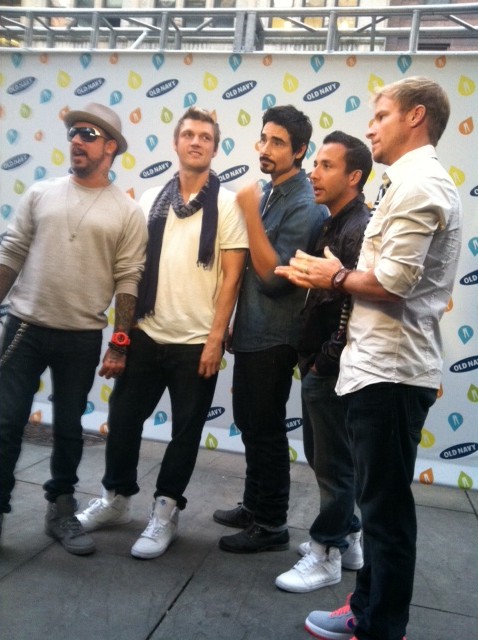 So, what did you do last Friday night?
This post is sponsored by Old Navy.
Shop online or In Stores and find your perfect-fitting pair of The Rockstar skinny jeans at Old Navy.