Hair
Non-Drastic Haircut Ideas
posted on January 16, 2013 | by Amanda Holstein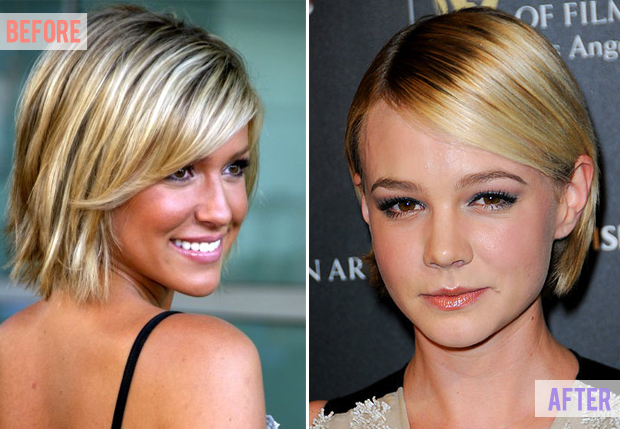 If you're anything like me, you get bored easily with your hair and like to mix things up. While it's tempting to go to the salon and do something crazy, by the time we get there, we end up getting too scared and just opt for a trim. But there are some non-drastic options out there that will still feel like you've got a new 'do, but without the drastic consequences.
Long Hair
If you already have super long hair, it can be scary to chop a lot off. But try going a couple inches below the shoulders. It may sound a little drastic for those of you who've had the same hair for years, but the great thing about going to this length is you can still do all the same hairstyles you could do with your extra long hair. Without losing your favorite hairdos, you get a totally new style at a chic and refined length.
Shoulder Length Hair
For the ladies with shoulder length hair, you don't need to go any shorter. Instead of the simple cut you may have now, try a new tousled, layered look, à la Alexa Chung. Ask your stylist for choppy layers and long, shaggy bangs. The length won't be too different, but you'll exude a new cool and effortless style, a fun change from before.
Short Hair
If you've got a short, choppy 'do, try cleaning it up for a sleeker, more refined look. Either go totally blunt at one hair length, or ask your stylist to just minimize the layers for a smoother finish. While you may go just a tad shorter, a clean chop above the shoulders is such a chic look. You'll appear more pulled together and may even try new trends style wise to match!
How do you change up your hairstyle without going drastic?