Editor's Picks
Where to Shop For: Trendy Pieces
posted on September 19, 2014 | by Amanda Holstein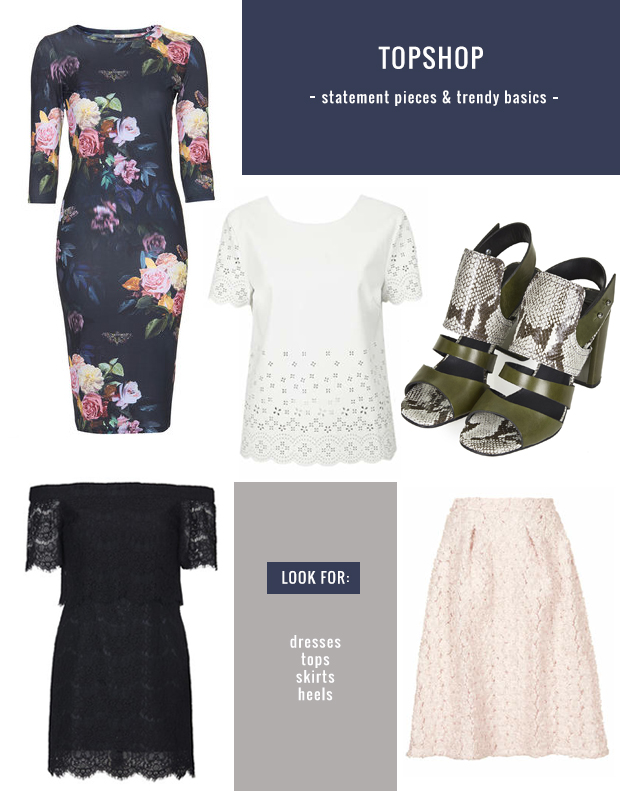 Now that you're set with everyday staples (thanks to this post), it's time to fill those holes in your closet. You know what I'm talking about – those pieces that add a punch to an outfit. Some prints, playful silhouettes, and, for lack of a better word, trendy items. In my opinion, these aren't necessarily pieces you want to spend a ton of, since they could go out of style rather quickly. Luckily, there are plenty of options for affordable, trendy clothes (thanks to fast fashion). So, wondering where to shop for trendy pieces to balance out your basics? Here are my go-to stores below:
Nastygal
Originally my go-to for going out looks, Nastygal has become a staple for me when I'm in need of flirty, on trend pieces to round out my wardrobe. They never cease to amaze me with their unique offerings. I'm especially a fan of their rompers and crop tops!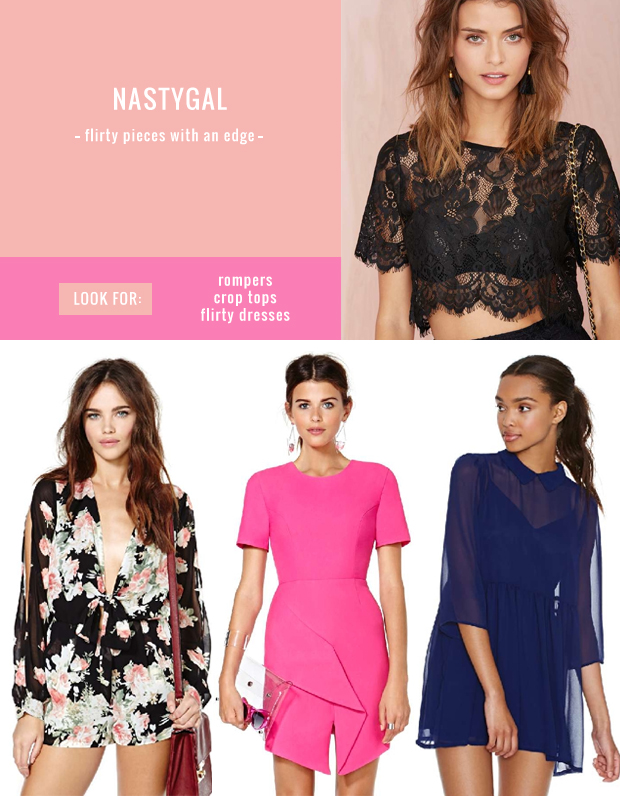 Shop my faves:

ASOS.com
ASOS has been my little hidden gem for a while now. A European based company, this fashion-forward site is stock full of unique statement pieces. Prints are always a struggle for me, but ASOS has plenty of options from jumpsuits to pants to skirts.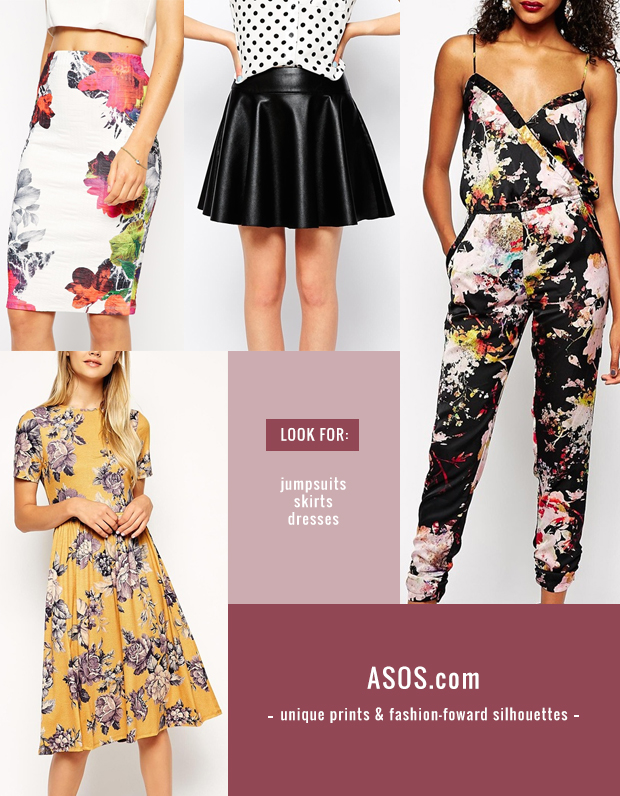 Shop my faves:

Topshop
Now that Topshop has become more accessible to the US, I can't get enough. When I need a real statement piece that is sure to stand out, Topshop is my savior. Plus they have all the basics as well, with their fashion-forward touch. And I highly recommend checking out their shoe selection – killer!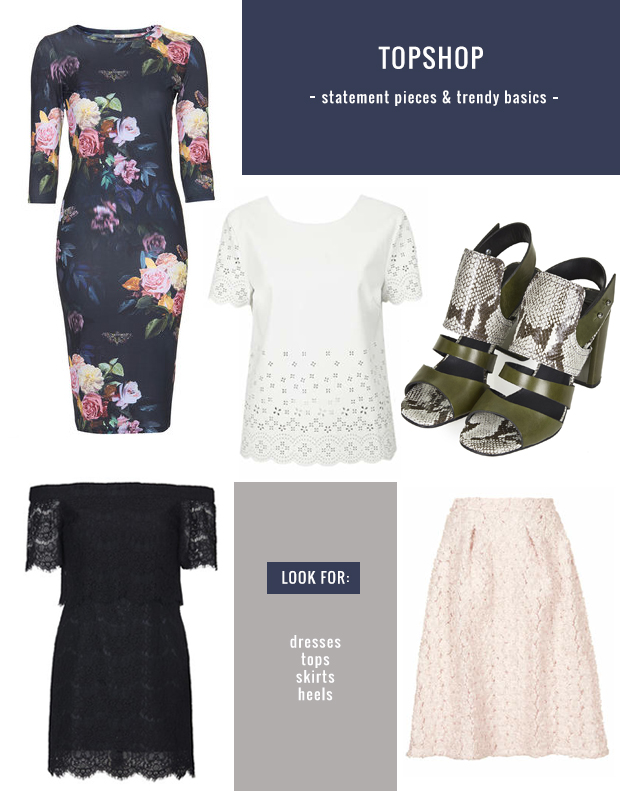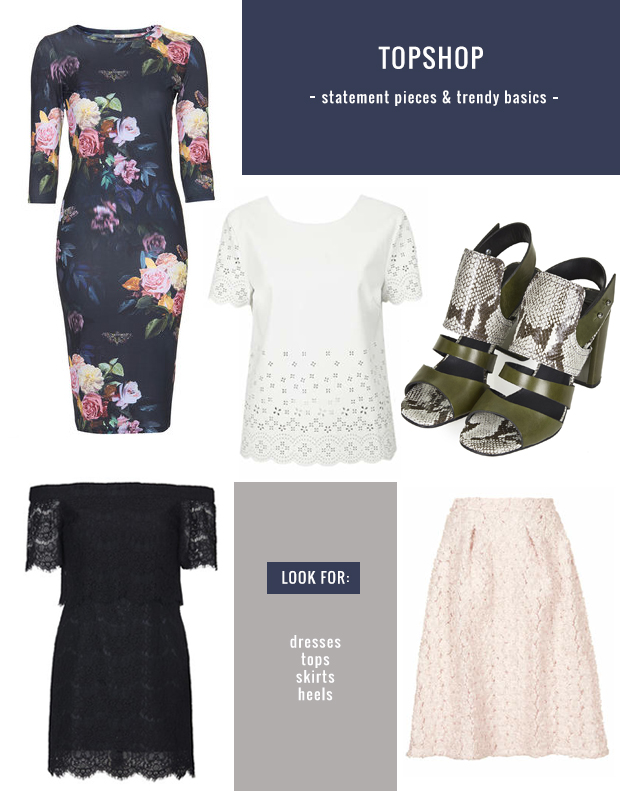 Shop The Post