Skincare
Natural Ways to Get Glowing Skin This Time of Year
posted on December 21, 2017 | by Katina Mountanos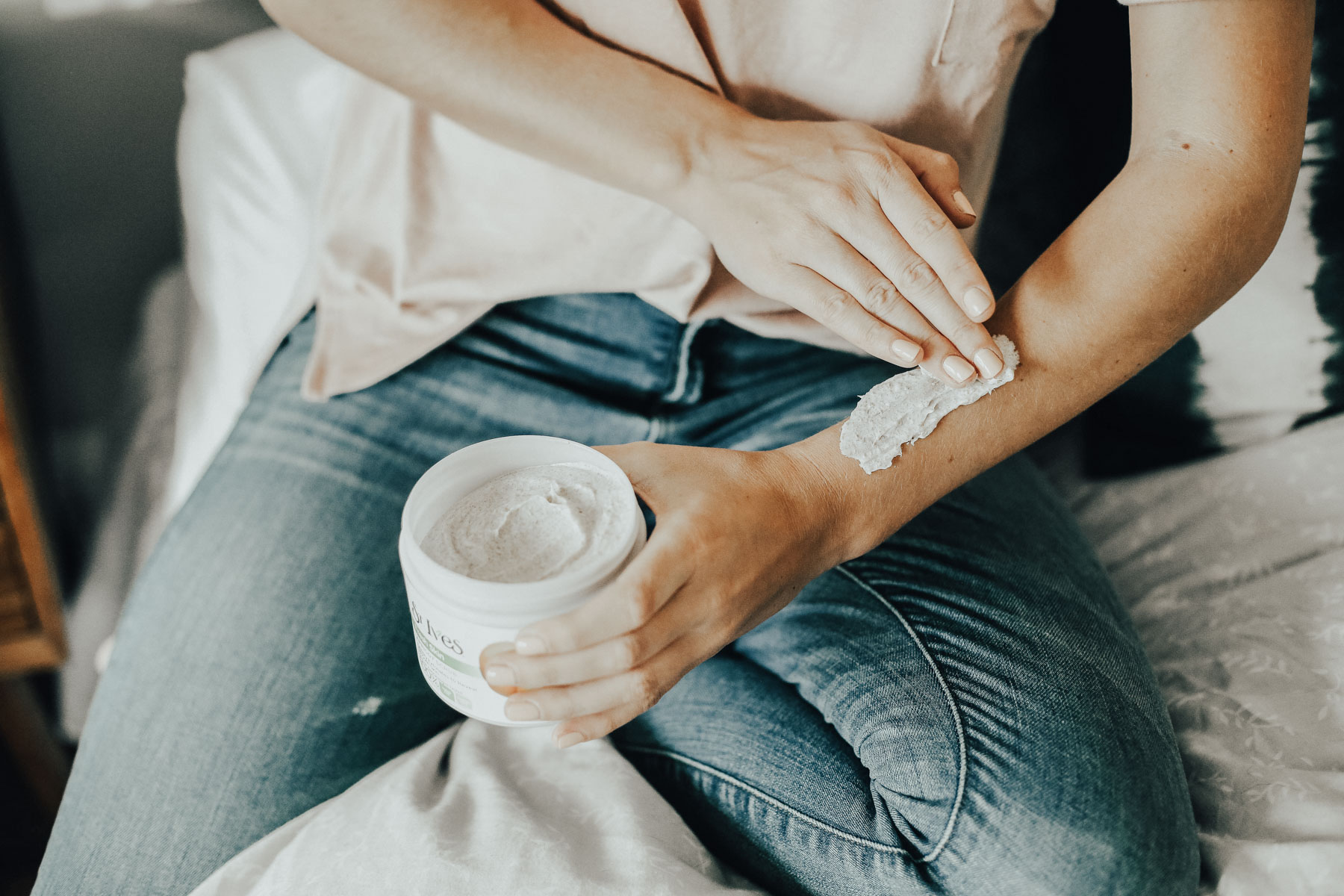 It always seems like the time between Thanksgiving and New Year's Eve is filled with too much food, and much colder weather –  both of which make for dull, dry skin. Not only is it in mode to have that dewy-sans-makeup look, it's also quite irritating to have dry skin during the winter months.
Have no fear: there are a couple of easy ways to help create glowing skin in a natural way. Because, we all want to look like those Glossier girls, right?
Start your mornings with dry brushing
Ever heard of dry brushing? If you're not up-to-date on wellness trends, don't worry. It's literally brushing your skin in order to remove toxins and dead cells. Yes, and it's an ancient Indian practice.
In the winter, our dead skin cells tend to build up, which means that moisture can't get in. So, when you get rid of these dead cells on the surface, it makes room for bright, new ones to take their place.
Not into the whole dry brushing thing? Use a gentle exfoliant, found in most face washes, instead. Or, you can even add sea salt to your favorite oil or face wash to do the trick.
Wash with lukewarm , not hot,  water
I know, it feels so good to escape from the cold and jump into a long, steamy shower. But, hot water actually dries out the skin, removing our natural oils in the process. That leaves the skin feeling tight, and dehydrated. So, next time you're tempted to warm yourself up by taking a scalding hot shower, think again. Try washing, especially your face, with lukewarm or even cool water before moisturizing.
Don't be afraid of moisturizing with oils
It seems counterintuitive for all of us who have skin that airs on the oily side, but using oils to moisturize actually rebalances the pH of our skin. Using a facial oil, versus creams or lotions actually helps create a protective layer on your skin that traps in moisture –  creating that dewy look. Moisturize as often as you can –  most importantly, on damp skin and especially before going to bed. Then, you really can say "I woke up like this!"
Create a homemade face mask with natural products from your kitchen
Facemasks are my favorite version of self-care (I do one almost every night – love this one!). But, it's especially important to think about the ingredients that are in your facemask  -  especially as the weather changes.
Lucky for us, there's an easy facemask that you can make with products straight from your kitchen. Mix one tablespoon of raw honey, and one tablespoon of extra virgin olive oil with a squeeze of honey. Put it on any part of your body that needs a little extra loving for about 15–20 minutes. Honey and EVOO are natural products that add moisture to the skin, while lemon is a natural brightener. And, it's gentle enough to put onto your skin every night!
Get that glow from the inside
While this is tough to admit during the holiday season filled with delicious but unhealthy foods: our skin is a reflection of what's going on inside our body. So, stress, little sleep, and yes –  those Christmas cakes –  will make an appearance through our skin at some point. It's important to keep in mind that certain foods, like those filled with healthy fats (keyword: healthy) are most likely to keep the skin looking hydrated and fresh. So, focus on foods like salmon, eggs, nuts, avocado, and oils like coconut or extra virgin olive oil after (or during) those holiday parties.
What are your favorite ways to help your skin glow during the holiday season?