Career Advice
7 Soft Skills to Build for a Better Year in Your Career
posted on April 1, 2020 | by Alyssa Abel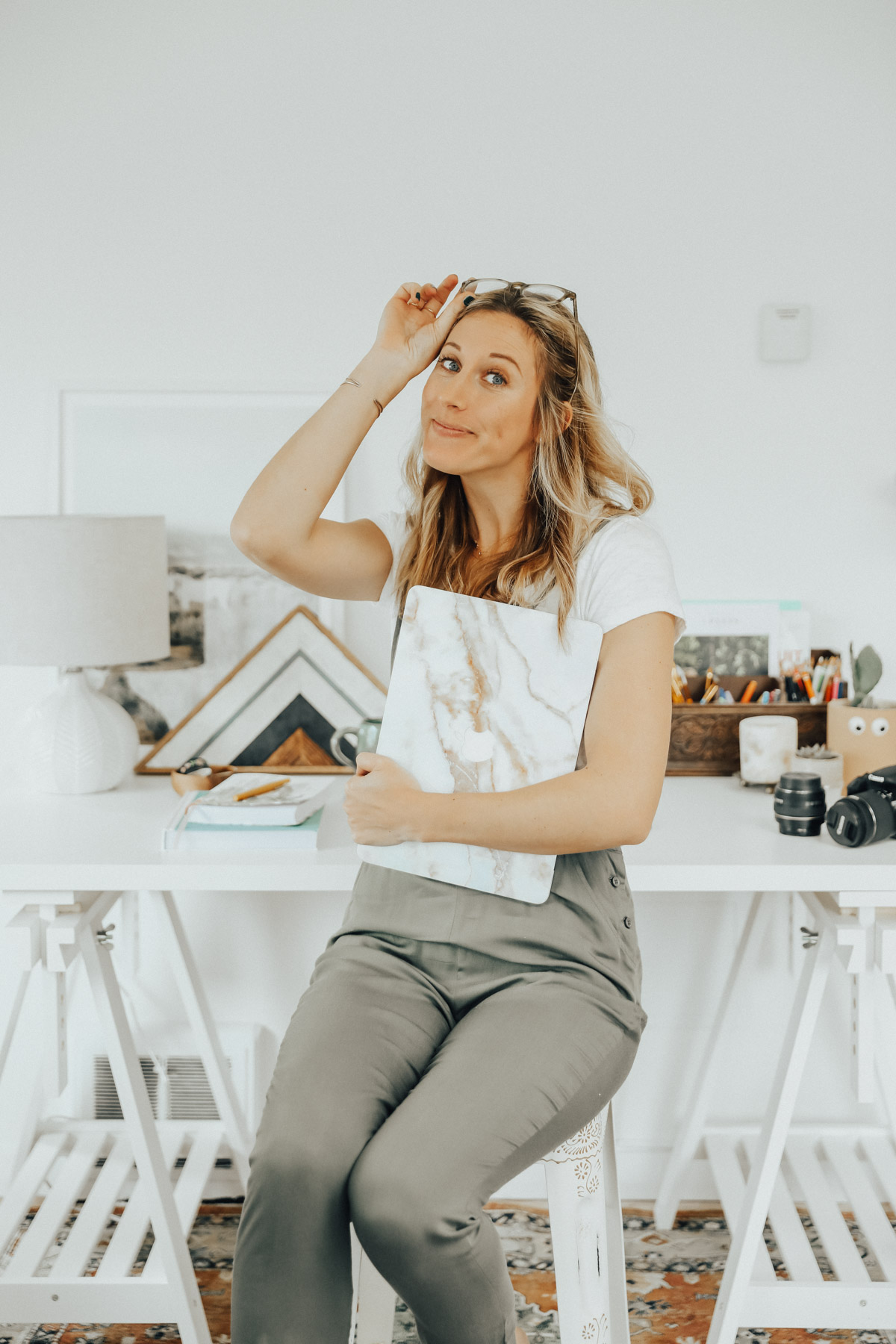 We're a quarter of the way through the new year, and you know what that means—you might be worrying about whether you'll actually achieve your resolutions for your life and your career. Slow down. Goals are great, but before you start stacking those professional milestones on your to-do list, take a moment to start with something small but mighty—your soft skills.
If you're like a lot of us, you put pressure on yourself to advance, and you may be focused on building specific professional skills like industry knowledge, certifications, and tech expertise. While those qualities are important, we often don't realize that soft skills are just as crucial to our careers. And the best part? All you need to do is build on skills you already have.
Here are a few personal skills you can add to your goals list to keep you ahead of the curve.
1. Communication
Effective verbal and nonverbal communication skills are super important in the workplace. Employers want you to be able to interact with co-workers, tackle projects efficiently and perform well. The lack of clear and concise communication skills can lead to delayed productivity. Learn to listen to others, ask questions and recognize body language. 
2. Teamwork
This soft skill goes hand-in-hand with communication. Most of us work in collaborative environments, so we must know how to get along with others. Effective group members contribute to a positive and supportive culture. If you build relationships at work, you'll put more effort into what you do. Establish team goals, encourage new ideas, recognize diversity and push for socialization outside the office. These actions can help you become a great team player.
3. Adaptability
Not everyone likes change, which is totally understandable. In your career, though, you're going to encounter new experiences and challenges no matter what. The job market and landscape are constantly evolving. You need to be able to react to situations quickly and accordingly. One way you can improve in this is to have a more open-minded attitude. Instead of being resistant to and afraid of new challenges or changes, push yourself to embrace them.
4. Time Management
Managers love nothing more than to work with employees who get their work done on time. A wonderful soft skill to focus on is time management. If you find yourself staring at an unorganized calendar and scrambling to meet deadlines, this one's for you. Reconstruct your workflow and utilize to-do lists, delegate tasks and take small breaks. Doing so will help you get back on track. Tackling time management obstacles relieves stress, too.
5. Creativity
Thinking outside the box will allow you to become a better and happier person overall. This soft skill will help you solve problems, gain confidence and develop flexibility. A creative employee will provide quick fixes and solutions to improve projects. Start by setting aside time to explore fresh ideas and see where your mind takes you. Even switching up your workspace or your home can get your creative juices flowing.
6. Leadership
The ability to take initiative is a trait companies love to see, and it's something plenty of us don't realize we possess. A good leader combines teamwork, critical thinking and learning initiative with their own personal drive – skills many of us take away from college and have learned through our personal lives.
An individual with a clear, enthusiastic and resilient vision is the one chosen for promotions time and time again. Higher-ups look for employees that can step into their roles down the line and take the lead. Start by mentoring a junior member of your team or offer to manage the internship program. Managers will see you as a resourceful and capable person. You could also develop your leadership skills outside of work – why not teach a yoga class, start a volunteer group or get together a book club?
7. Conflict Resolution
Problems in the workplace are inevitable. When something goes wrong, it's important to know how to resolve things effectively. Recognize that you can't avoid conflict and learn to embrace it. Set aside emotions and talk issues through carefully. In the meantime, let the meaningless drama roll off your shoulders. Developing this soft skill helps you better trust and collaborate with your co-workers—and anyone in your life!
Let's Hit the Ground Running
Soft skills, from teamwork to creativity, are something you probably already have in your pocket. Not only are they useful in your personal life, but they can help you grow in your career. When you're reflecting on your progress so far, add a couple of these skills to your improvement list. Better yet, get started today. What will you keep working on this year?