Career Advice
5 Productive Things to do When You Just Don't Feel Like Working
posted on November 25, 2019 | by Sanhita Mukherjee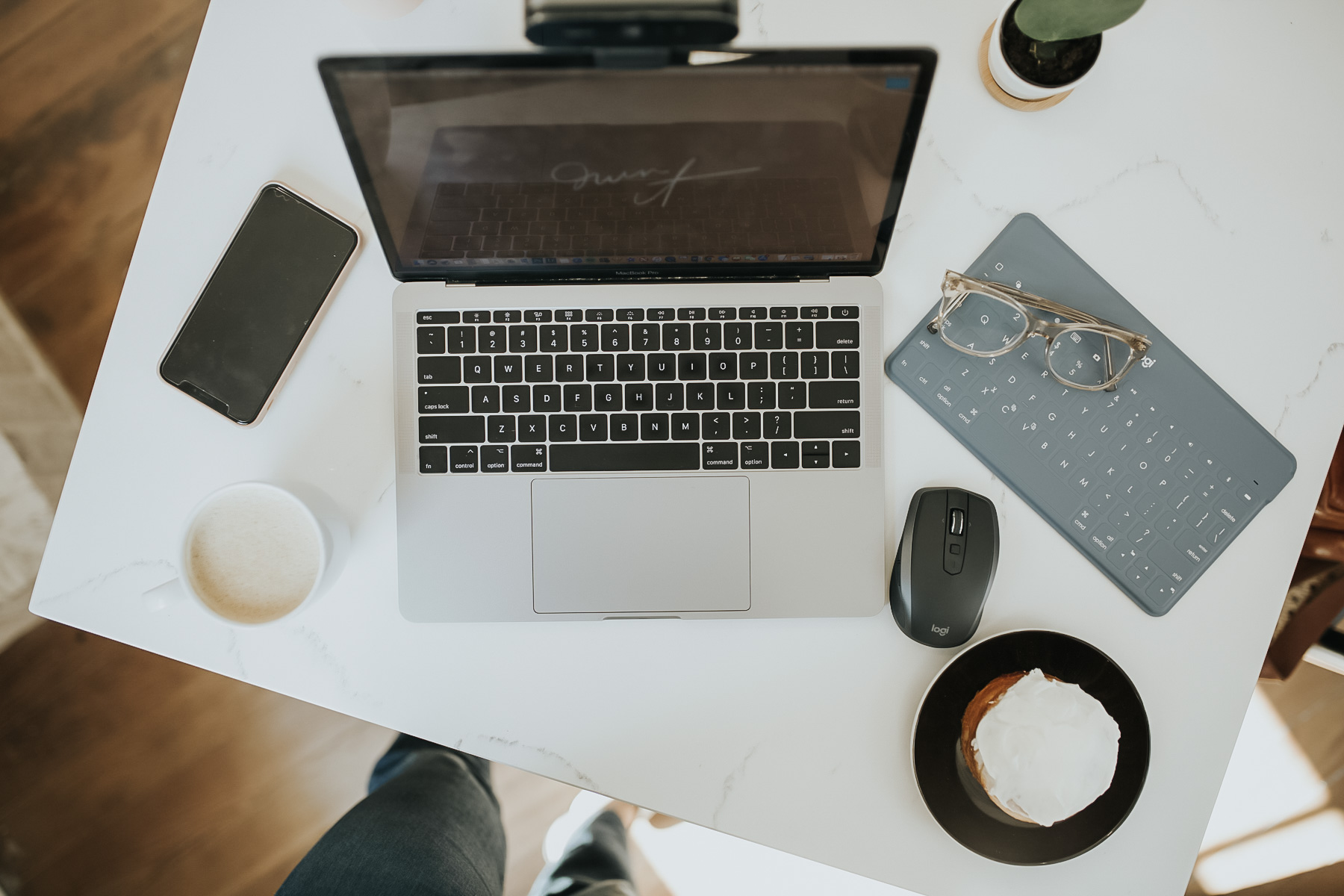 "Do what you love, and you'll never work a day in your life."
How many times have we all come across this quote? Way too often, right? While I do appreciate the first part of that statement, I disagree with the idea that work magically becomes effortless and stress-free when you are passionate about what you do.
I definitely love what I do (Sip coffee and write all day? Yes, please!). I'd love to be able to tell you that when you follow your passion, you'll always be super motivated. Or that you'll love every part of your job, and never have the Monday blues again. But I'd be lying if I said those things! Sometimes, you will still have those completely blah days when you're bored and uninspired and drained of creativity. There will be those unfocused, distracted days when you just don't feel like working. And that's OK!
So if you've recently started working on your own and you have a day when you just cannot get yourself motivated to work — cut yourself some slack. Here are 5 productive things to do instead.
Update your resume/website
You already know it's a good idea to have an updated resume and website at all times. But let's be honest here — have you ever actually submitted a piece of work and immediately opened up your resume to update the new experience? Me neither. This is a perfect task to tackle on the days when you don't feel like working and have no pressing deadlines.
Look at everything you have worked on over the past month or two, and update your portfolio. See if you have anything new that will help you broaden your experience on your resume. If you have completed any training courses or have acquired a new skill, remember to add those in too. If you have a website, go through that and see if all the information there is up-to-date. Do you have a new address or different contact details now? Any new clients you need to add to the clients list on your website?
Tasks like these are crucial enough that they need to be done at some point, but are just mundane enough that you don't want to do them on a regular day when you have a lot going on already. Getting them done on a 'blah' day is the ideal way to feel productive without expending too much effort.
Make a list of dream clients
Now that you've taken care of something practical, it's time to indulge in a spot of daydreaming. Make a list of clients and people you've always dreamed of working with. This could be that one brand whose ideals you've always connected to. It could be that super talented person whose work you have been following on social media forever. It could be an amazing online publication that produces fantastic content — and having your work published there would be a dream come true.
You need not reach out to them if you don't want to just yet. But having that list handy can help you in two big ways. Firstly, it helps you shift your mindset and view them as a potential client/collab partner/associate, rather than just someone you follow online. Secondly, it gets you thinking of what kind of work you'd do if you collaborated with them at some point. Since you already admire them, this could spark off some great ideas and concepts.
Reach out to contacts on LinkedIn/social media
Let's face it — when we are having one of these uninspired days, most of us will turn to social media anyway. Why not turn that impulse into something productive?
Reach out to the people in your network on LinkedIn or on other social media channels, even if you're not looking for a new project or client right now. See what they've been posting, ask them what they have been up to, and update them on what you are doing these days too. It is an easy way to keep in touch with the people on your network (remember, just because you're connected on social media doesn't mean they know exactly what you do). Sometimes, these quick interactions are just what you need to get on somebody's radar, just in case they are looking for somebody with your expertise.
Set up lunch dates
You know those old colleagues or work friends you've been meaning to meet, but have been too busy to make solid plans with? Well, now is a great time to sit down and make those plans. Move those conversations from "Let's get coffee sometime" to actually figuring out a date when they're free.
I admit that some of these lunch/coffee dates fall more in the 'fun' category than being strictly productive. But hey — you never know where the next opportunity comes from! And having something to look forward to over the next week or two can quickly take some of the blah out of your day.
Sort out your bills
Ugh — this is one part of my job that I hate. Categorizing bills, sorting out your expenses and maintaining accounts can be a time-consuming task that you may not feel like dealing with on a busy day. But put this off for too long, and you might lose track of all those bills and receipts or completely forget about some expense that you incurred.
That's why I recommend tackling this on days when you don't feel like doing anything too challenging or creative. Make yourself a cup of coffee, put on your favorite playlist, and work through that wild pile of receipts. A great way to do something productive — and save yourself some last-minute panic before tax season!
How do you stay productive when you're just not feeling work?