DIY
DIY Statement Necklace
posted on January 7, 2013 | by Amanda Holstein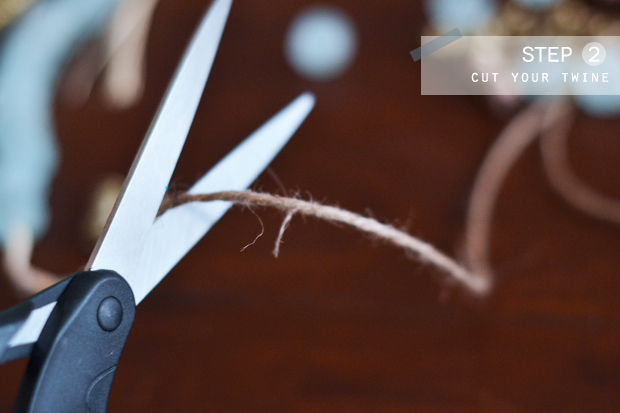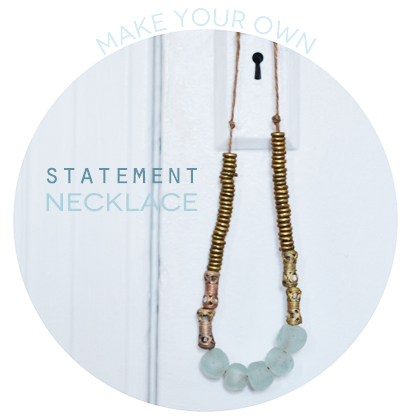 Although there are tons of gorgeous statement necklaces out there, sometimes you just want one that nobody else has (and sometimes you're feeling crafty). So grab some beads from your local craft store, thrift store, or flea market and get creative. If you're lazy, like me, and don't want to spend money on a clasp and chain, try using twine instead! It's cheaper, easy to use, and gives a nice rustic vibe that's unique to any other material. So let's get started with today's DIY statement necklace:
Step 1:
When choosing beads to make a statement necklace, my advice is to go with 3-4 different kinds of beads. Choose one that you want as your main focus, like the bold turquoise ones below. Then pick 1-2 more unique beads that stand out, but aren't the main focus. Select more simple beads to fill in the rest.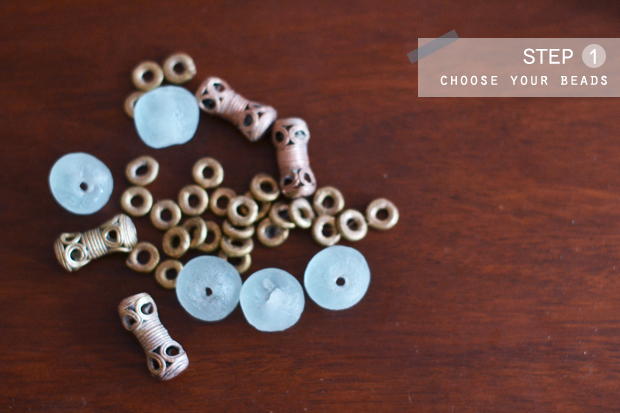 Step 2:
Measure the twine around your neck to the length you want it. Add about 4 extra inches to be safe, then cut it.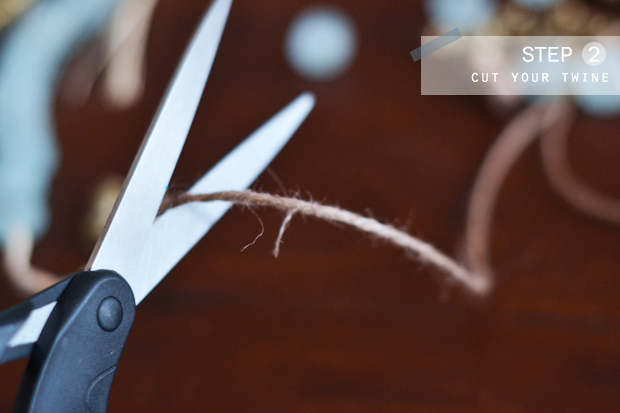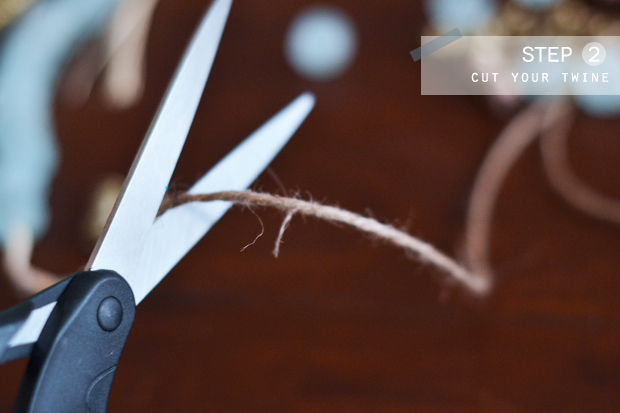 Step 3:
Add just a drop of glue to each end of the twine to make it's easier to add your beads.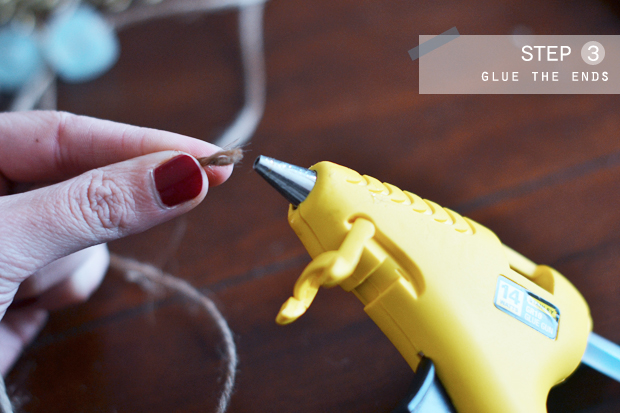 Step 4:
Add your beads! I like to line mine up first to play around with the pattern. I recommend putting the beads you chose as your main focus in the middle, then surround it with the other beads. Let your creative juices flow – you really can't go wrong!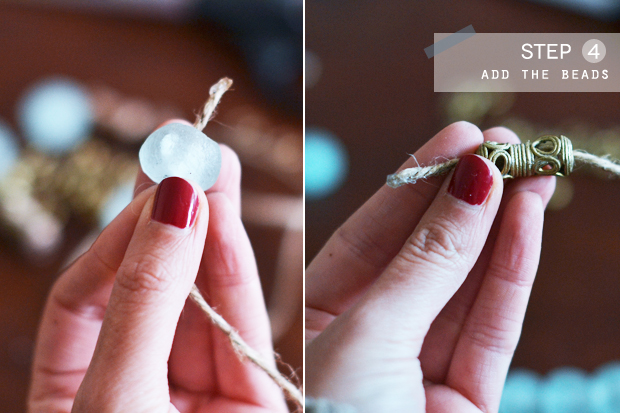 Step 5:
Tie a knot at both ends of the twine to secure the beads in place. Leave some extra twine on the ends so you can tie the necklace around your neck. Simply secure it around your neck in a double knot.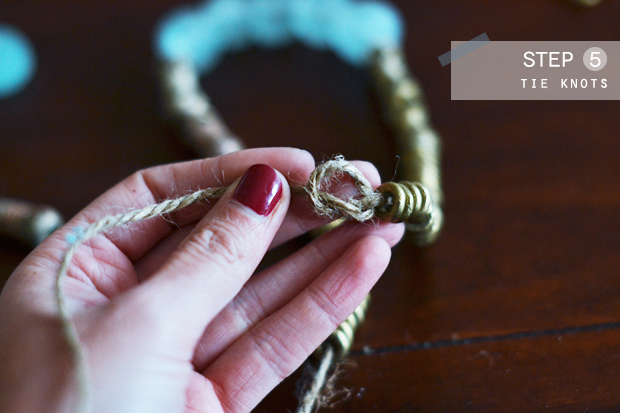 Voilà!