Editor's Picks
Styling Advice
How to Accessorize for Winter
posted on January 8, 2013 | by Amanda Holstein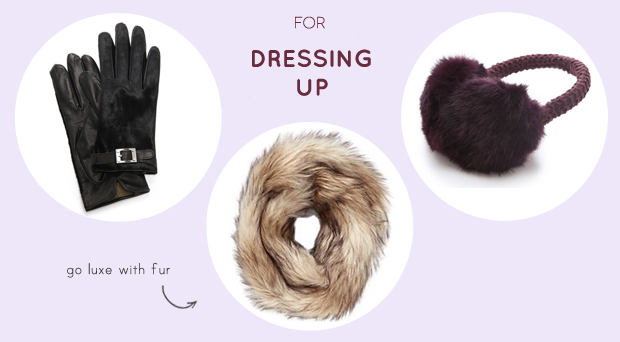 When you're so focused on putting together a layered look that keeps you warm and stylish, it can be easy to just throw on the nearest hat, scarves, and gloves and be done with it. But the wrong winter accessories piled on an already busy winter outfit can make you look, for lack of a better word, homeless. So to avoid having to think about what accessories to wear every time you leave the house, just follow these simple guidelines below.
Everyday Wear:
When choosing your winter accessories for your daily routine, go for versatile pieces that work with your everyday office attire. Since my office is creative casual, I went for an easy print and a more laid back vibe. I also make sure to have fingerless gloves so I can use my phone on my commute.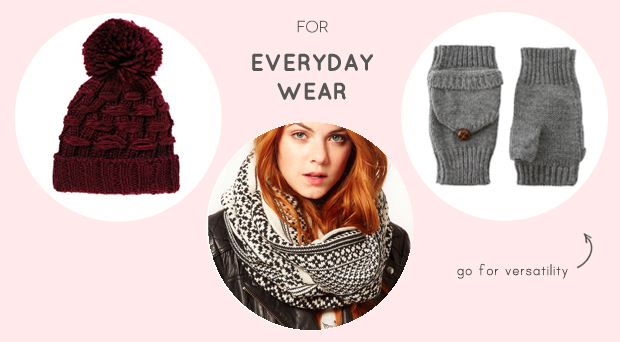 The Mountains:
When going on mountain getaways (or for just really cold weekends), go for oversized and cozy pieces. Have fun with a big furry hat, a massive infinity scarf, and adorable fair isle prints – perfect for winter.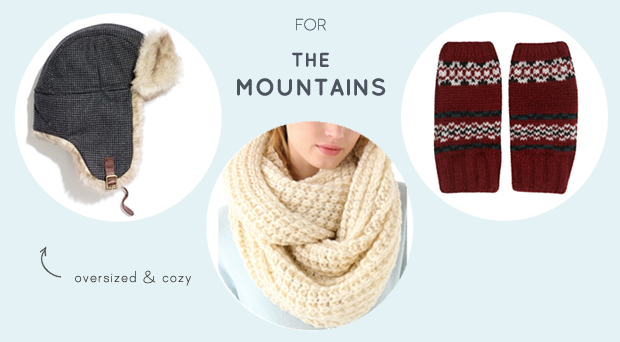 Spicing Things Up:
Don't forget, hats, scarves, and gloves are accessories. So if you're wearing a simple t-shirt and jeans, why not spice up the look with some bright colored pieces like orange leather gloves or a neon scarf?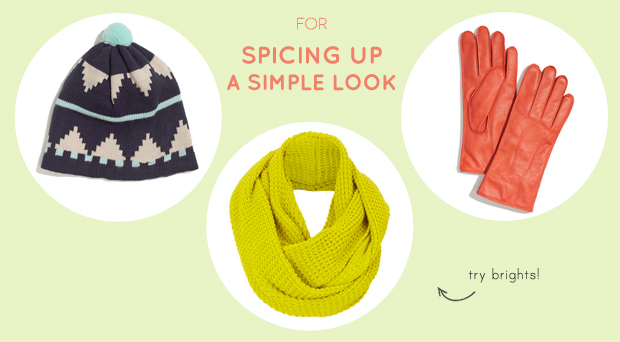 Dressing up:
When you're all dressed up in your sequin skirt and chic coat, don't ruin it with your casual winter accessories. Have some more luxe pieces for moments like these. Fur is always a good way to keep things classy and upscale.