Styling Advice
Mastering The Tuck
posted on January 14, 2013 | by Amanda Holstein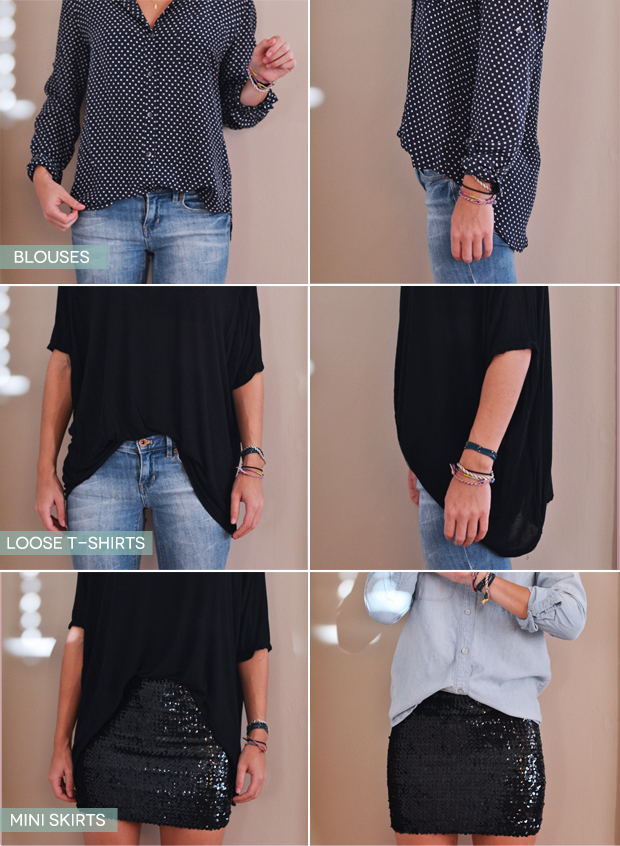 With all of the high-waisted skirts, oversized sweaters, and classic blouses trending right now, learning how to tuck in a shirt (without looking like a sloppy mess) is an important skill to master. While it sounds easy enough, and there are many ways to do it, the tuck can ruin an outfit when not done correctly. To avoid those messy lumps and duck tails, try this little step-by-step guide.

The Full Tuck:
1. Always put your shirt on first, then your skirt or pants.
2. Lift up your skirt and pull the shirt down from underneath as far as you can. If you're wearing pants, pull the shirt down as far as possible before buttoning them.
3. Put the skirt back down and lift up your arms so some of the shirt comes out.
4. Even out the shirt by pulling at pieces that may still be tucked in too far, usually the front.
Voilà! Try it with blouses and sweaters:
The half tuck, or "French tuck" is a trend that can really add a unique sense of style to a simple outfit. I love wearing this trend with bulky sweaters for an unexpected look, but it's also great with blouses and loose t-shirts. The half tuck is perfect for dressing down mini skirts too. When done right, it can look casual yet somehow refined all at the same time. The trick is making it look like you purposefully tucked in half your shirt instead of sloppily shoved your blouse in your pants as you ran out of the house. It's a fine line, but you can master it!

The Half Tuck:
1. Grab the bottom, middle portion of your shirt.
2. Keep the shirt flat and tuck just 2 inches into the front of your pants.
3. Run your hands along the bottom of the shirt to smooth it out and away from where it's tucked in.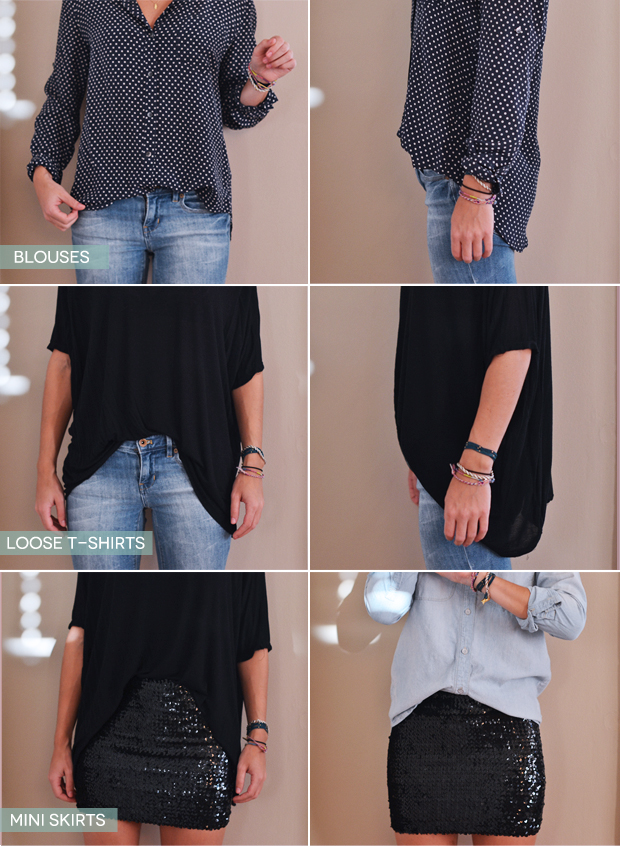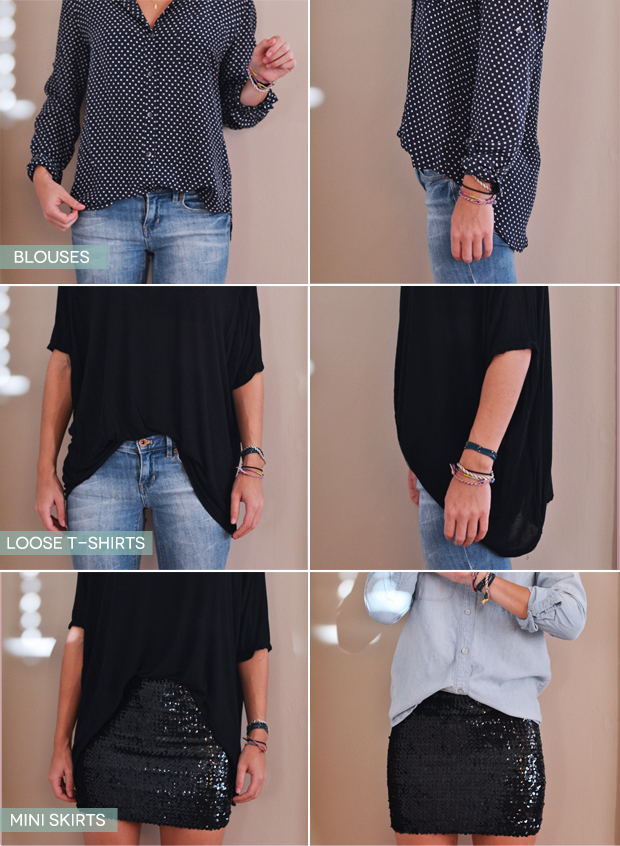 How do you tuck in your shirt?