Makeup
How to Apply Your Face Makeup Like a Pro
posted on January 11, 2016 | by Amanda Holstein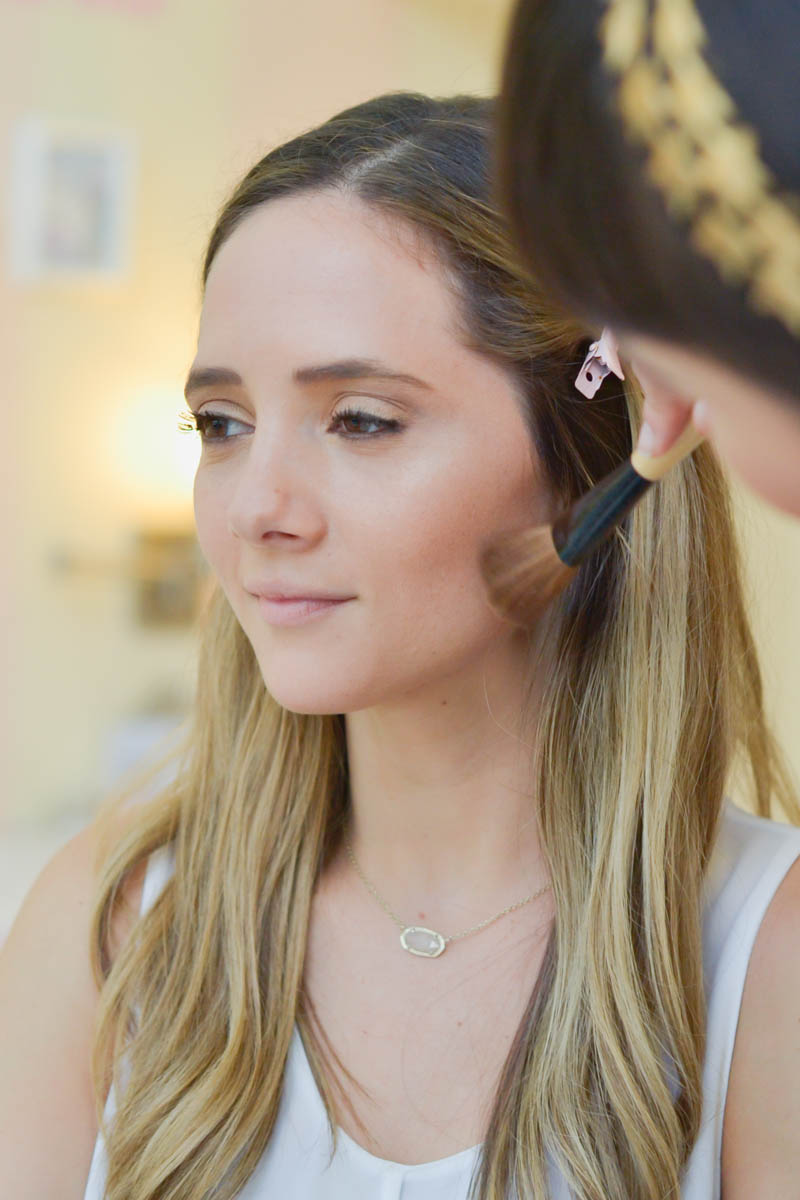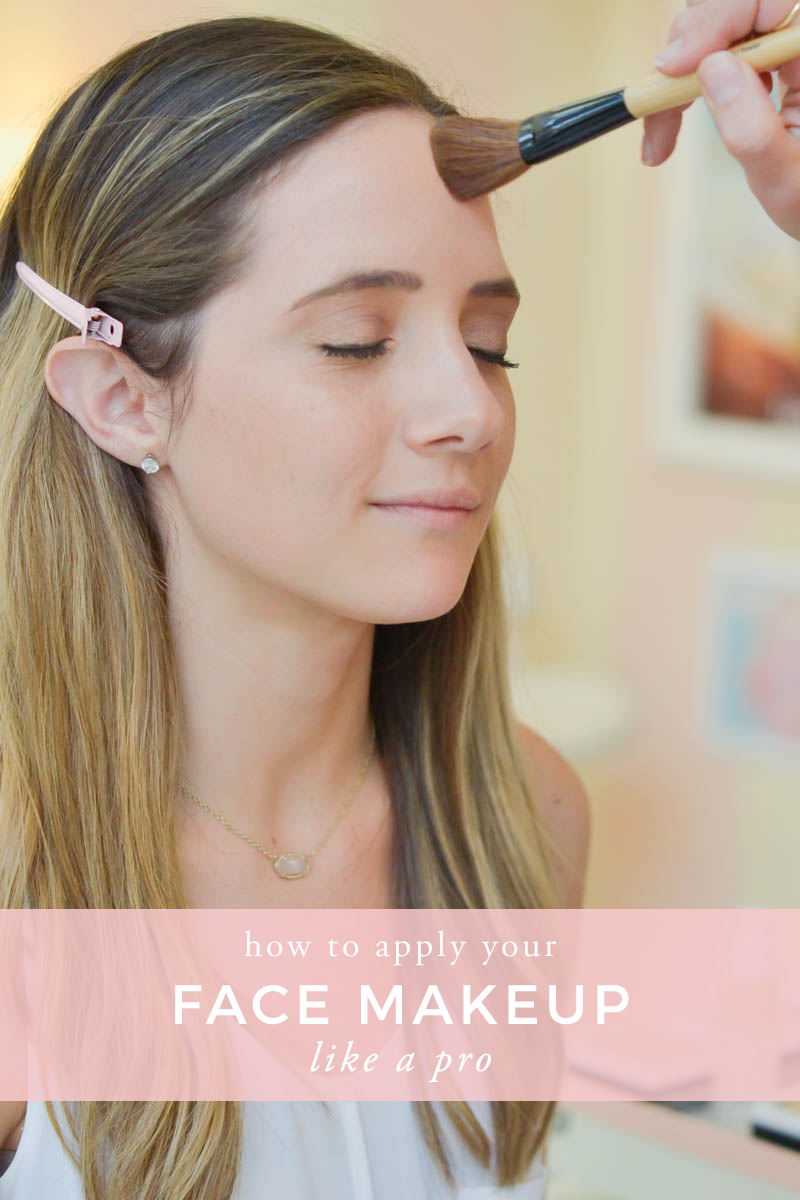 While there are so many different makeup trends to try this year, no look is complete without the right base. Your face makeup is the blank canvas for your red lips or smokey eye, so creating a flawless look makes a huge difference. So I made a little visit to Benefit Cosmetics over on Chestnut St. with my girl Becca, and we were lucky enough to have their lead makeup artist show us the ropes. She walked us step-by-step through her process of applying face makeup so that we could pass on her tricks of the trade to you!
Step 1: Prep
Before applying any sort of makeup to your face, it's important to prep your skin with the essentials. Use both a face lotion and eye cream for full hydration. Here we used Benefit's Triple Performing Facial Emulsion and It's Potent! Eye Cream.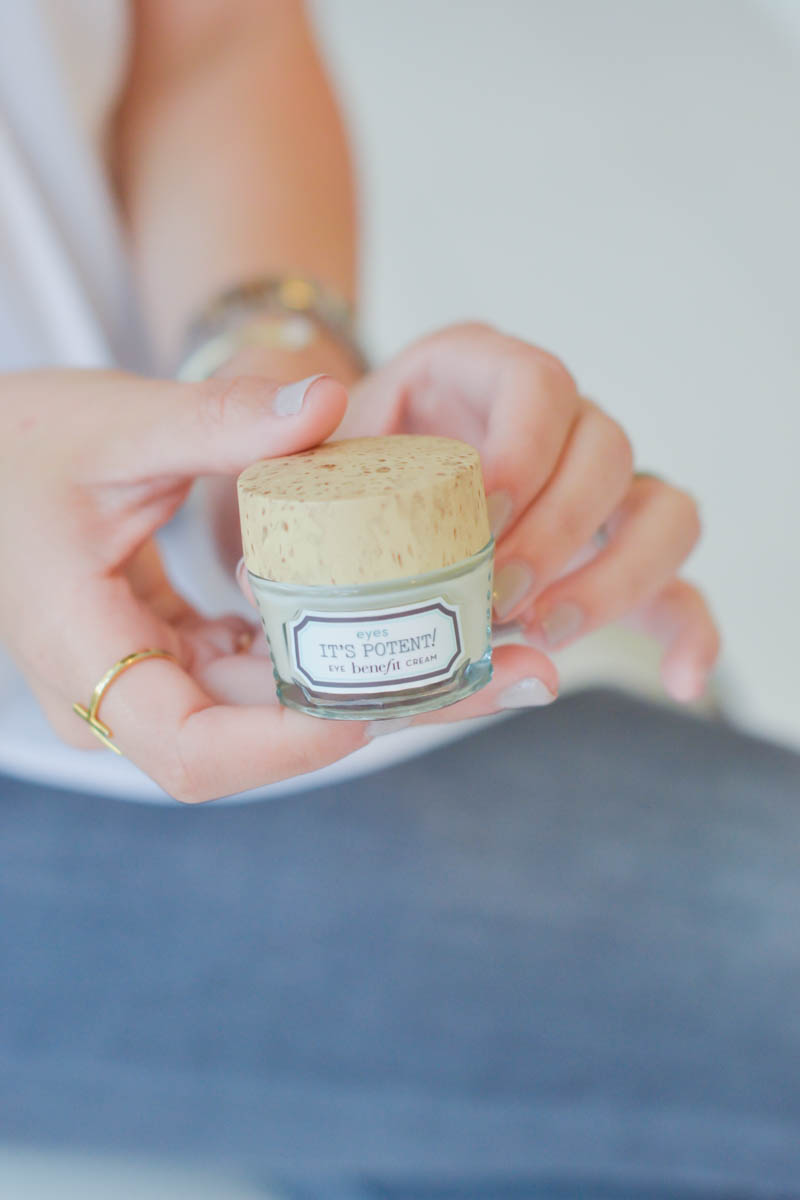 Step 2: Primer
In order to create a smooth base on which to apply your foundation, try applying a primer with a flat foundation brush. I've recently been using Makeup Forever HD Nourishing Primer and love how it hydrates my skin and creates the perfect texture on which to apply my foundation (plus it smells amazing!).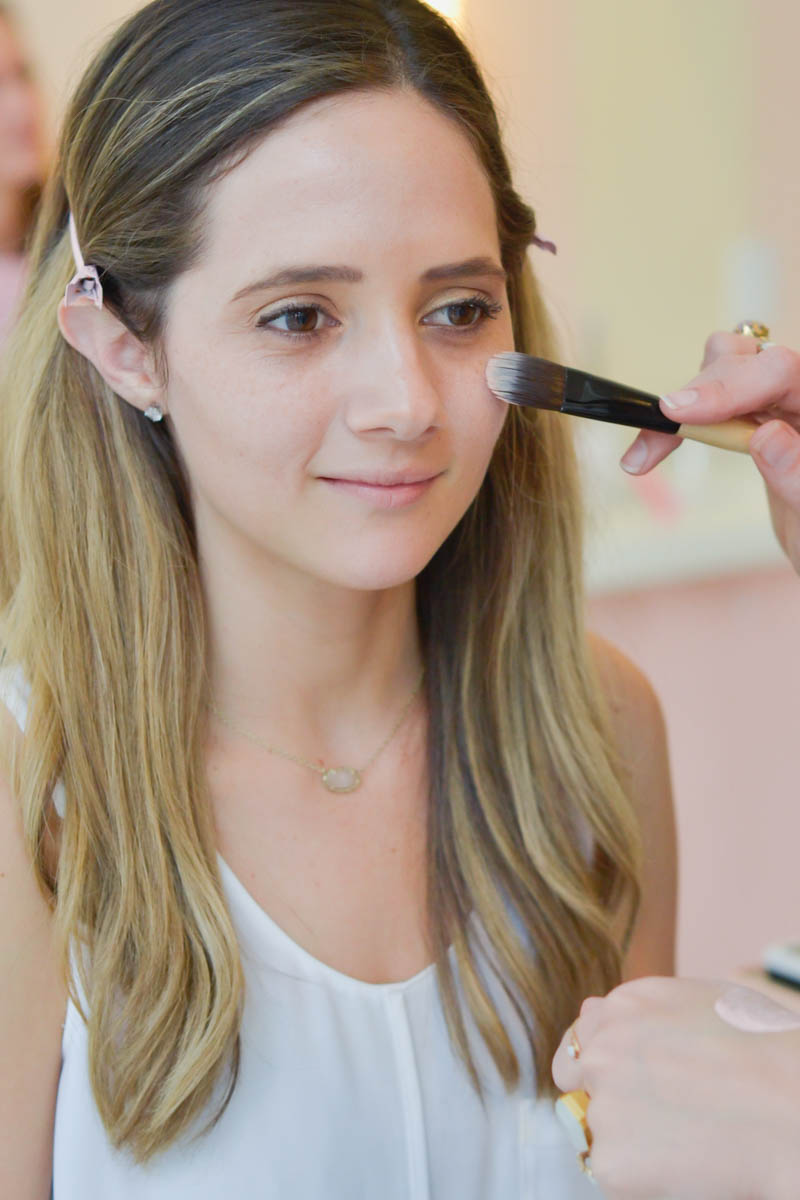 Step 3: Liquid Foundation
Now it's time for your first layer of makeup: foundation. This includes your BB Creams, Tinted SPF Moisturizers, and the like. I've recently become addicted to Urban Decay's Naked Skin Weightless Ultra Definition Liquid Makeup. It's full coverage without that heavy, cakey feel. Start at the center of your face and blending the product out & down using either a flat foundation brush or, my favorite, Sephora's Flawless Airbrush. Apply the product in thin layers so you can build up if you want more coverage. If you're looking for even more coverage, apply the product with a beauty sponge.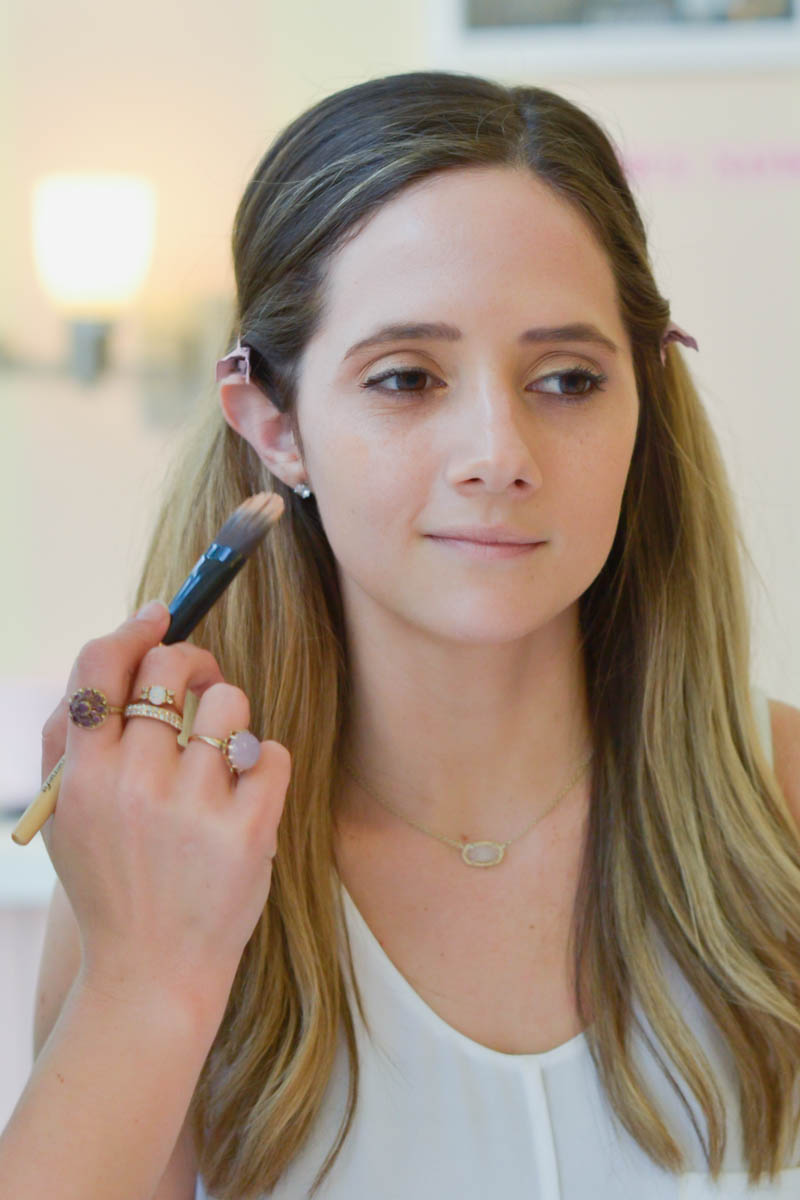 Step 4: Concealer
After you've applied your liquid foundation, only add concealer if you feel you need additional coverage. Create a triangle under your eyes using a concealer brush and gently blend the product into the skin with your finger. For a moisturizing concealer, try Benefit's Fake Up Undereye Hydrating Concealer.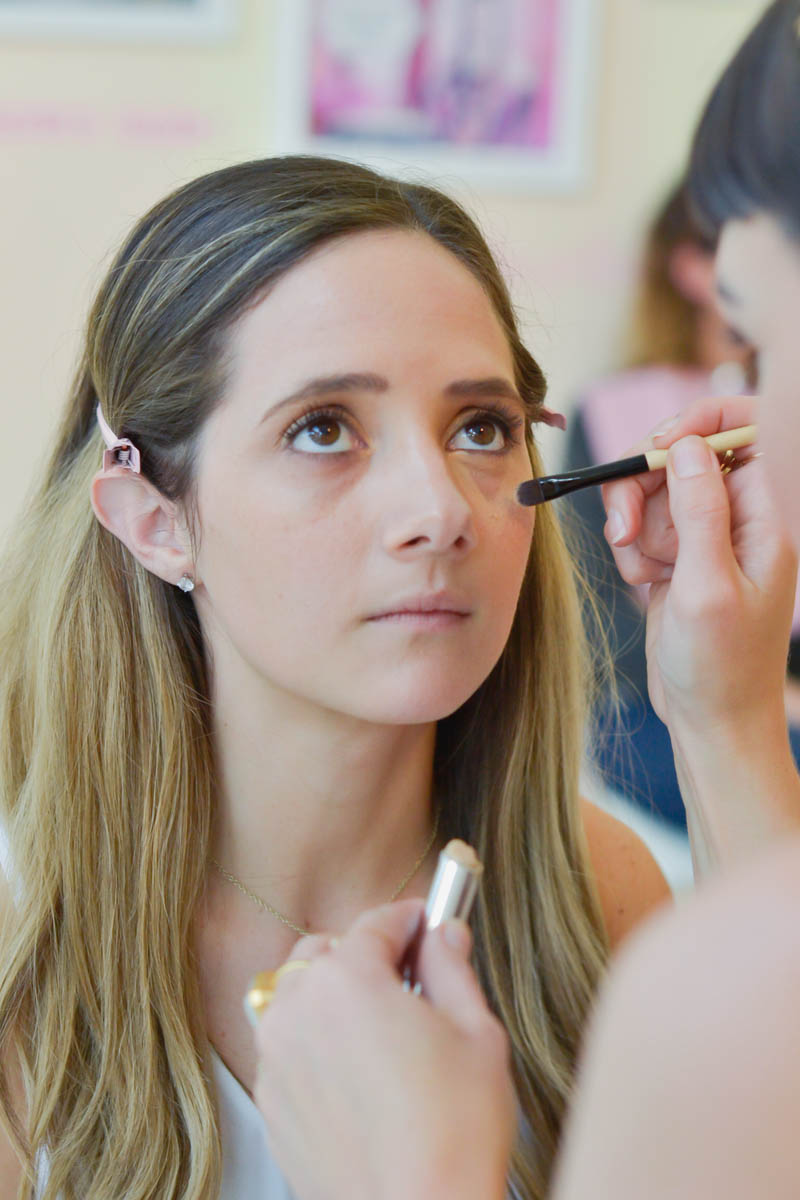 Step 5: Translucent Powder
Set your liquid foundation by sweeping on a light, translucent powder. Benefit's POREfessional Agent Zero Shine leaves a light, flawless finish — just apply with a fluffy powder brush.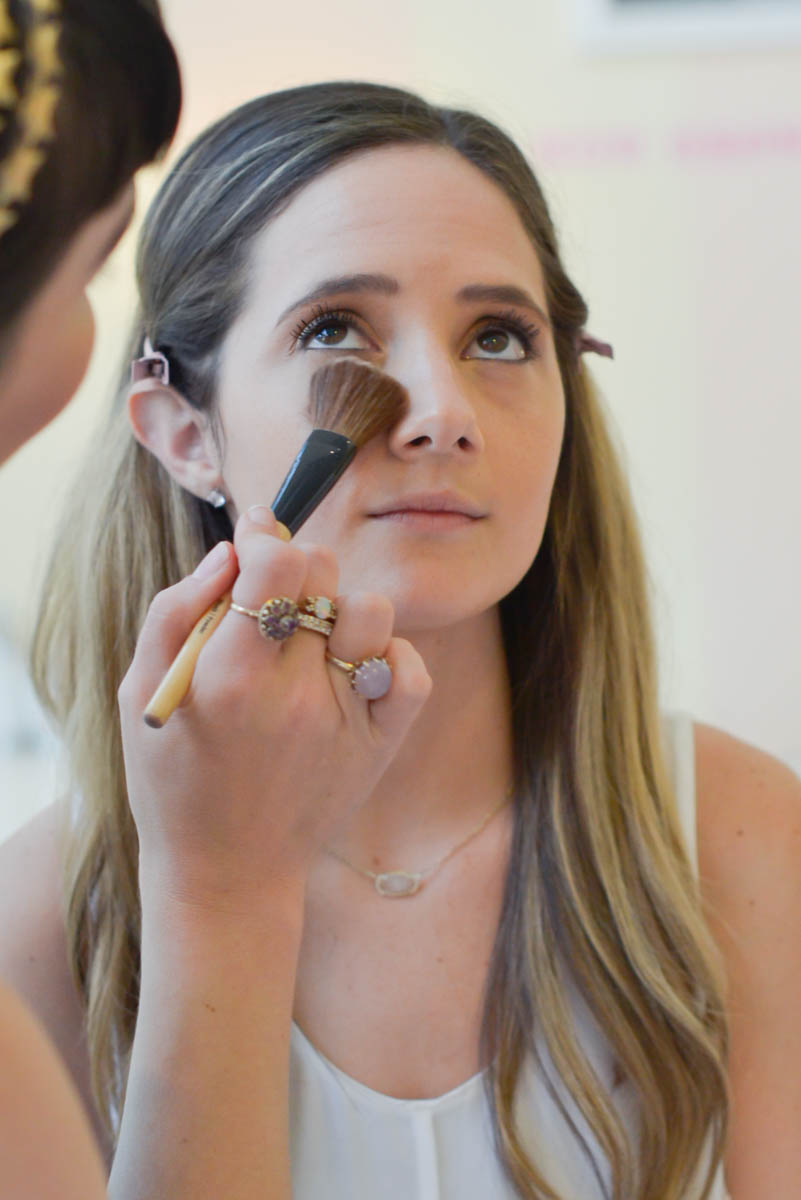 Step 6: Highlight
Apply a liquid highlighter to your cheekbones and blend up and out using your finger or a fluffy powder brush (yes, you can use a powder brush to blend liquid!). I fell in love with the glowy effect of Benefit Sun Beam.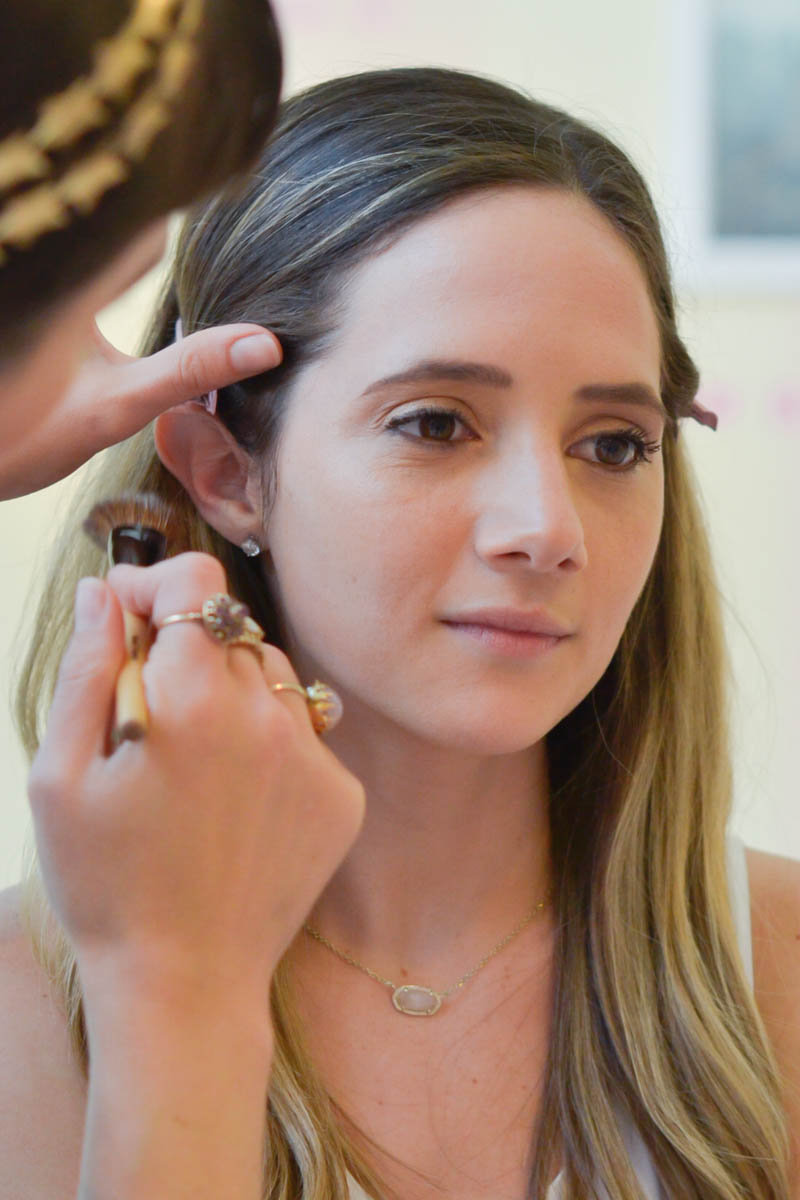 Step 7: Bronzer & Blush
For an everyday look, try using a bronzer/blush combo. Use a small powder brush to apply it just under your cheekbones and up along your hairline. The deep rose color of Rockateur Box O' Powder Blush is perfect for winter. You can also apply your bronzer first, in the hollows of your cheeks and along your hair and jawline, to create a contour effect. Then layer your blush over it, just under your cheekbones. This application is great for more dressier occasions.
Check out the finished look below. Doesn't Becca look flawless yet natural all at the same time??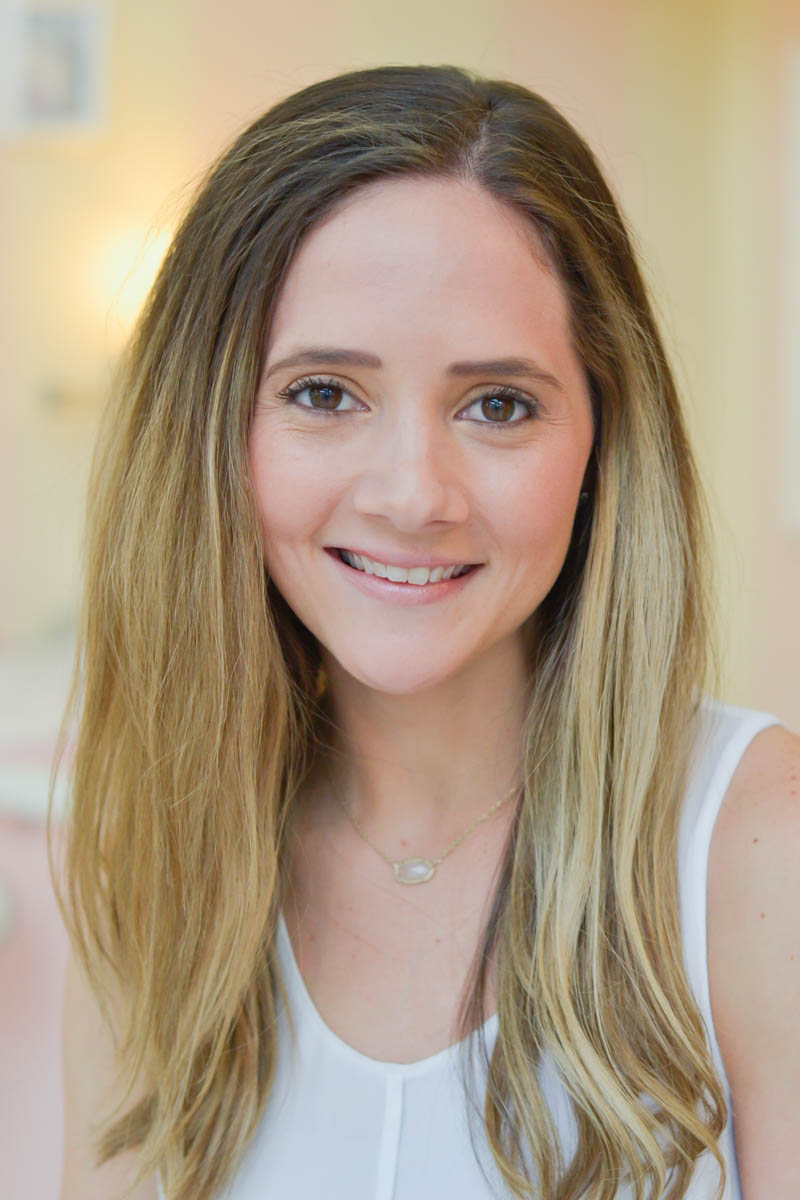 Shop The Post