Self Improvement
How to Stay in Touch with Long Distance Friends
posted on June 1, 2015 | by Amanda Holstein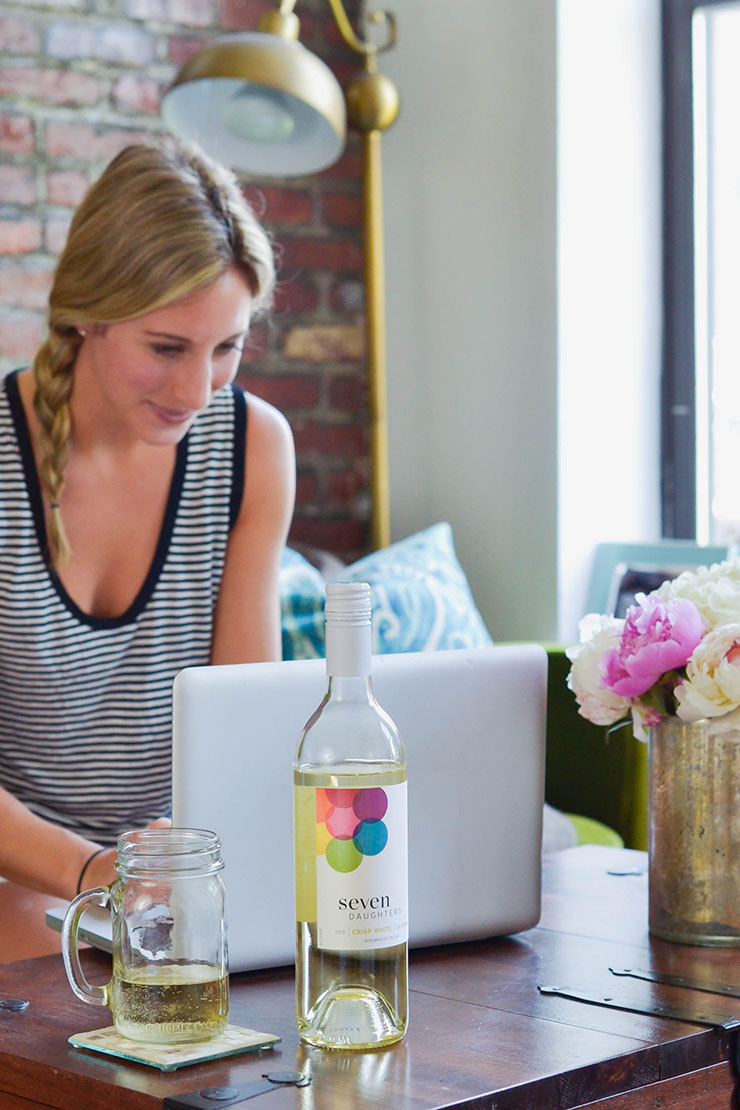 Growing up, I never really thought about where I was going to live after college. I assumed I'd end up somewhere close to my friends and we'd all have fun together being twenty-somethings with jobs and apartments. But life just doesn't work that way. My best friend from college lived in Austin while I was in San Francisco, and is now in Atlanta while I'm in New York. It just doesn't seem like we'll ever live in the same city. It's a sad reality, but there are ways to make it work. In fact, I find long distance friendships MUCH easier than long distance relationships, so that's the good news. Here are some tips for keeping in touch!
Alternate Visits:
My friend Ana's birthday is exactly 6 months apart from mine, so we've basically made it tradition to visit each other on or around our birthdays. I head her way in December and she comes to me in June. That way we get to see each other at least twice a year, celebrate birthdays together, and create a travel schedule that works for both of us. If you're lucky enough to live driving distance from your bestie, I'd alternate visits every three months! Once you get into this routine, make sure you stick to it — it will definitely help maintain a strong friendship.
Send care packages:
I am all about the old school care package, like the ones we used to get at camp from our parents. Every few months I'll go through my closet to get rid of some clothes, and I always keep a pile just for Ana. Add the necessities, like her favorite candy and some photos of the two of you. If a package feels like too much, a hand written letter or a silly card from the drugstore is totally worth it. There's nothing like getting something in the mail with your best friend's handwriting on it!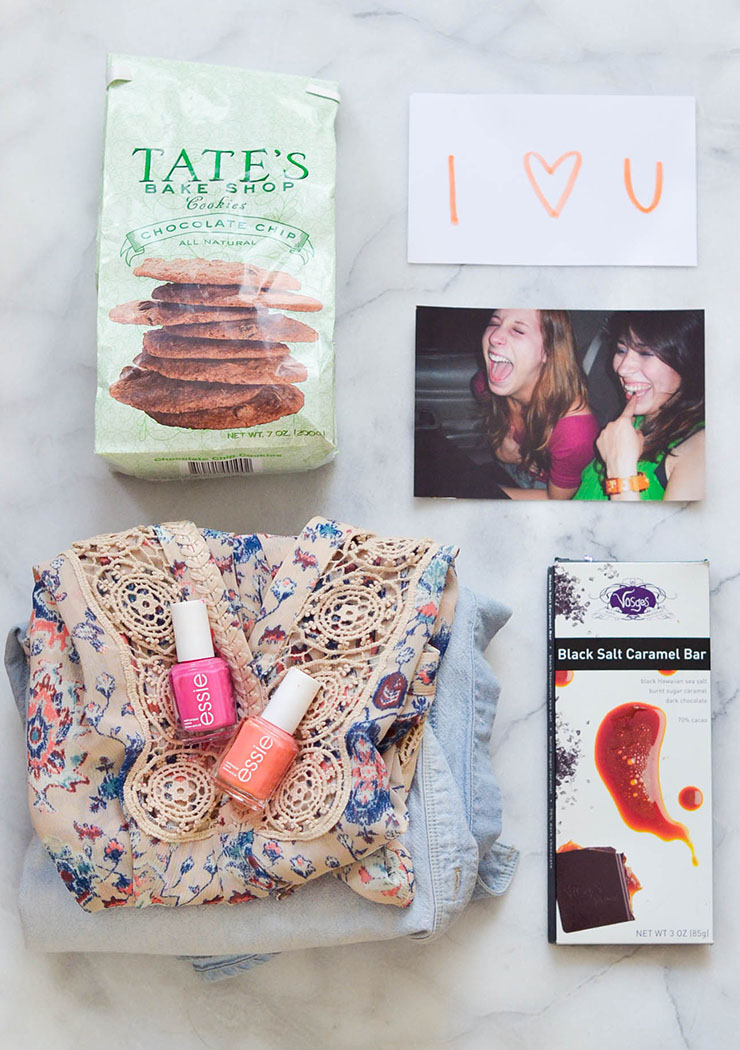 Use voice messages:
When your schedules are totally different or the time difference gets in the way, it can be difficult to find time to catchup on the phone. My solution? Voice messages. They're not exactly voicemail, in fact they're way more fun. You can do this on your iPhone or using Whatsapp. You literally just hold down a button and record a message that sends through like a text. Your friend can press play whenever she's free and listen to your update. This is especially helpful with international friends (love you Angie!).
Skype & Wine Dates:
My favorite activity with my long distance bestie? Skype & wine dates. Pick a day of the week and a time to video chat. Have dinner together and of course some glasses of wine — it'll feel like just another night out with your best friend. You can even make the same meal and Skype during the process. Whatever it takes to feel like you're in the same place. Try something light for summer like Seven Daughters Crisp White! 
Update through photos:
I'm a huge fan of the photo update. Whether you're walking to work and you see something funny or you're trying to pick out an outfit for a date, text each other photos as much as possible. It makes you both feel like you're more involved in your day to day lives and sometimes it's easier than writing out a text or talking on the phone. Snapchat is great for this too. Even if it's just a silly selfie, visually seeing each other makes a huge difference.
Lots of small updates:
I also find that it's easier to stay in touch when you're keeping each other up to date more often. You can keep each other posted on day to day things instead of having to spend hours on the phone every few months catching each other up on what's been going on. When you keep each other in the loop on your daily life, as if you live in the same place, you won't need to set aside time for a long catchup and you'll feel more involved in each others' lives.
How do you keep in touch with your long distance friends?
//
This post is sponsored by Seven Daughters Wine. I love wine.