Decor & Styling
A Tour of My San Francisco Studio Apartment
posted on June 8, 2016 | by Amanda Holstein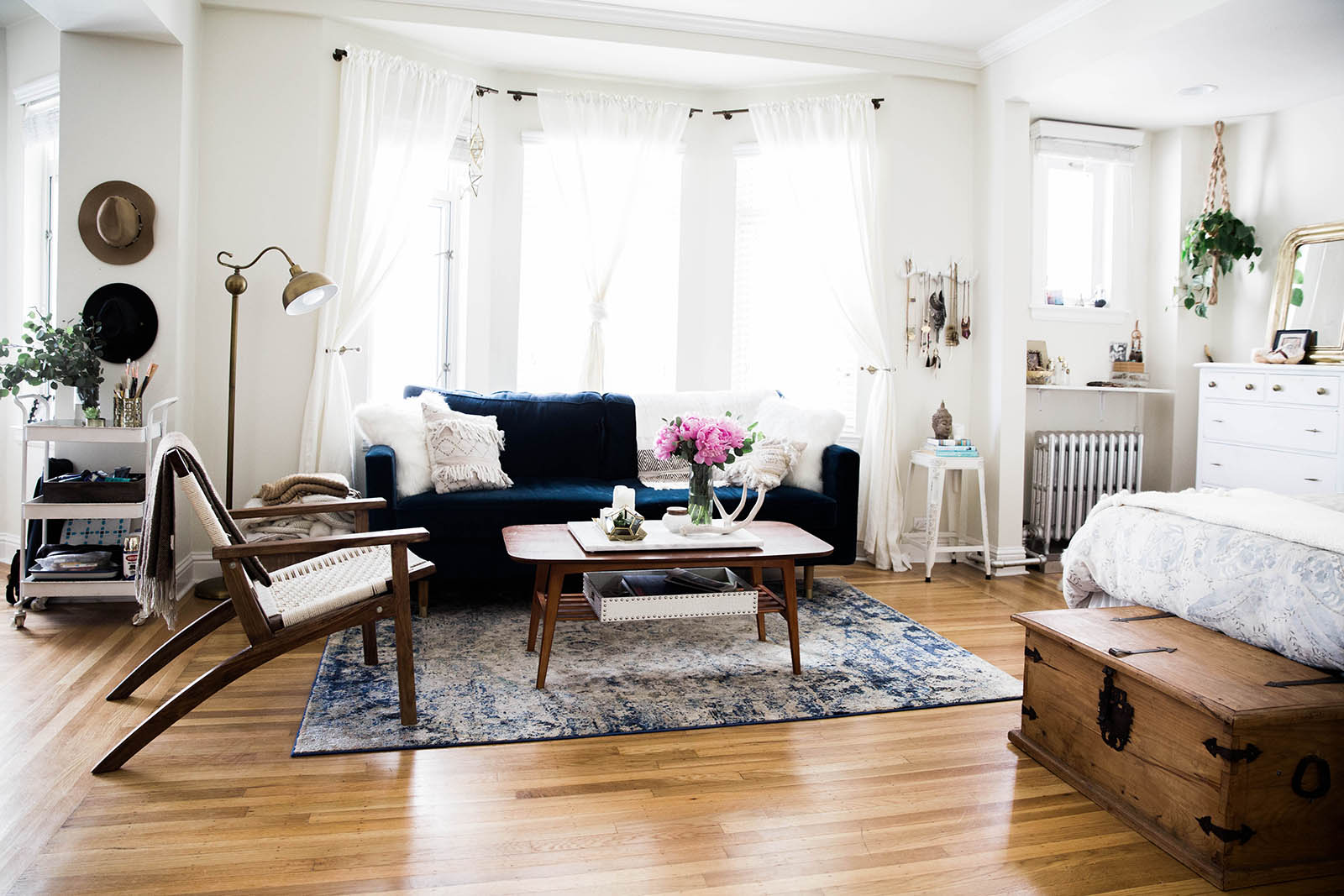 After living in my Russian Hill apartment for almost a year, I thought it was about time I shared a full tour of the place. Now, I've never lived in a studio apartment before, so decorating it was quite the challenge. And let me tell you, this is a true studio. It's literally one big room, plus a bathroom. So as big as you think it may look from my Instagram photos, it's actually quite small! But I love it :).
Living Room Area
The biggest challenge was figuring out how to layout the furniture and create the feeling of separate spaces. As you walk into the apartment, the first thing you see is the bay window, so I decided to place my living room area there. I didn't want the bedroom to be the first thing you see when you walk in, so it seemed like the right fit.
As for the decor, I'd been dreaming of a navy blue couch for a while and finally found the perfect option from Living Spaces (for under $1,000). I didn't love the legs it came with, so I swapped them out for these cute ones from Pretty Pegs. I went with white textured pillows to create my cozy, bohemian vibe and added this wooden coffee table to keep the look rustic. I really didn't know what sort of rug I was looking for until I came across this one from Lulu & Georgia and instantly fell in love.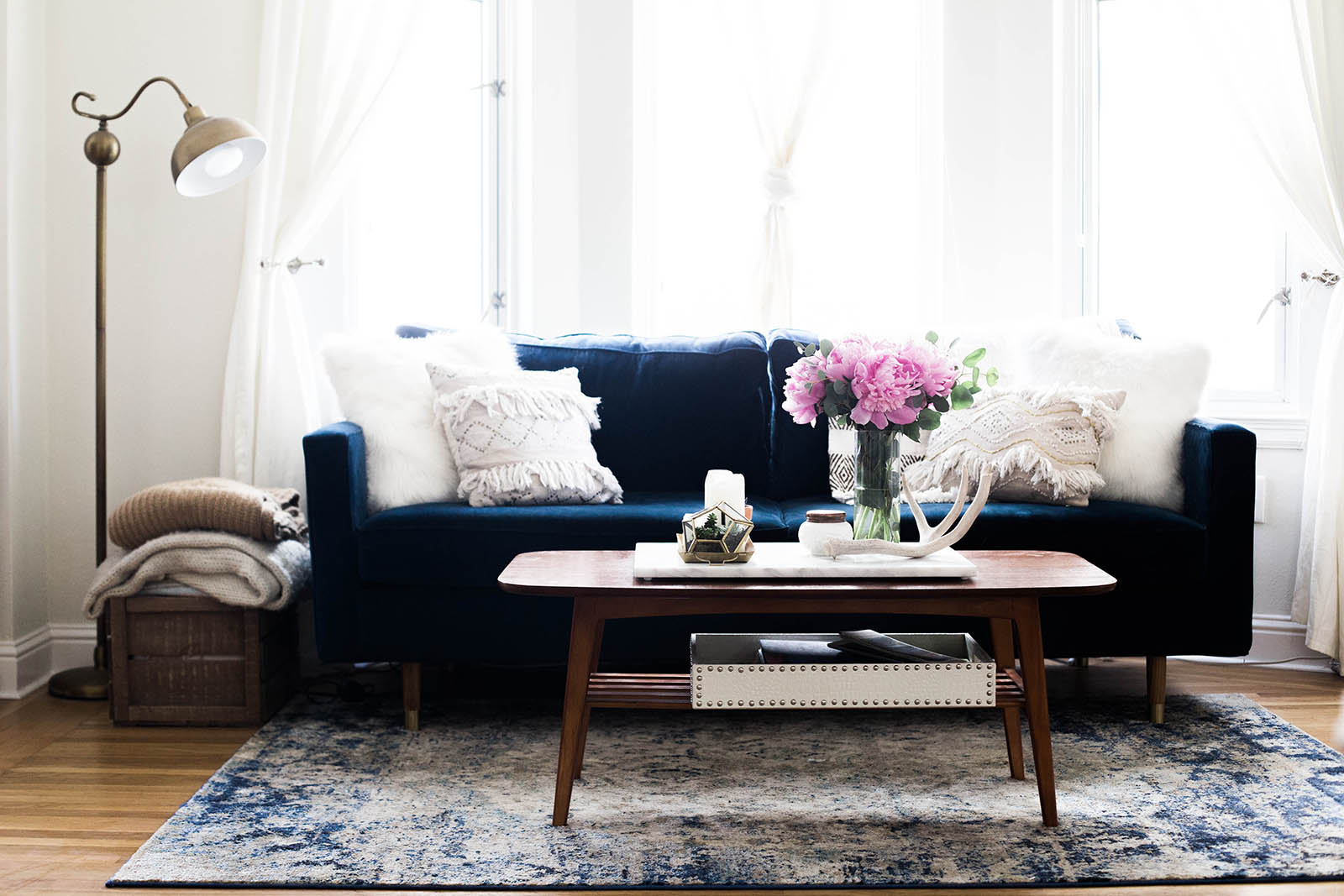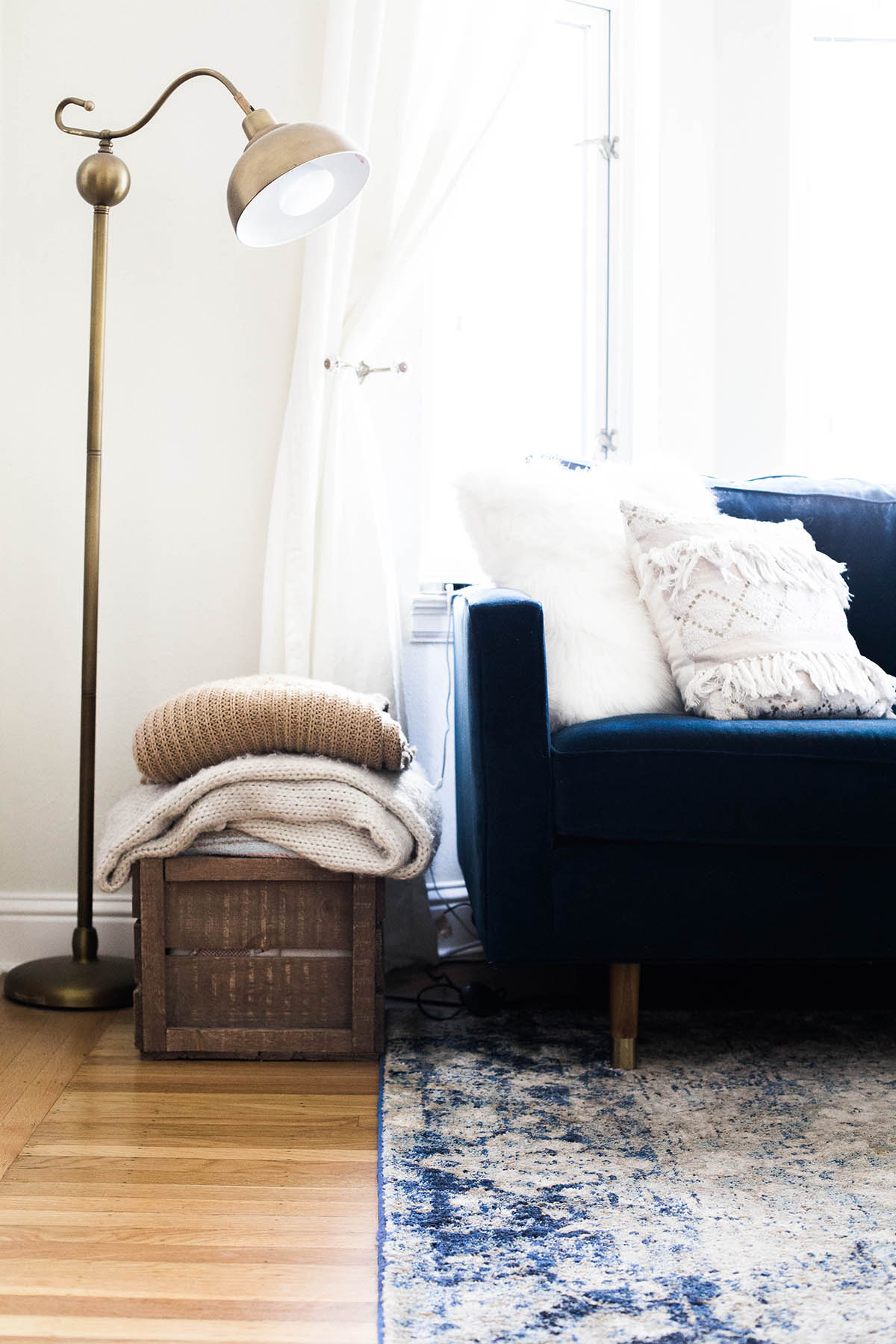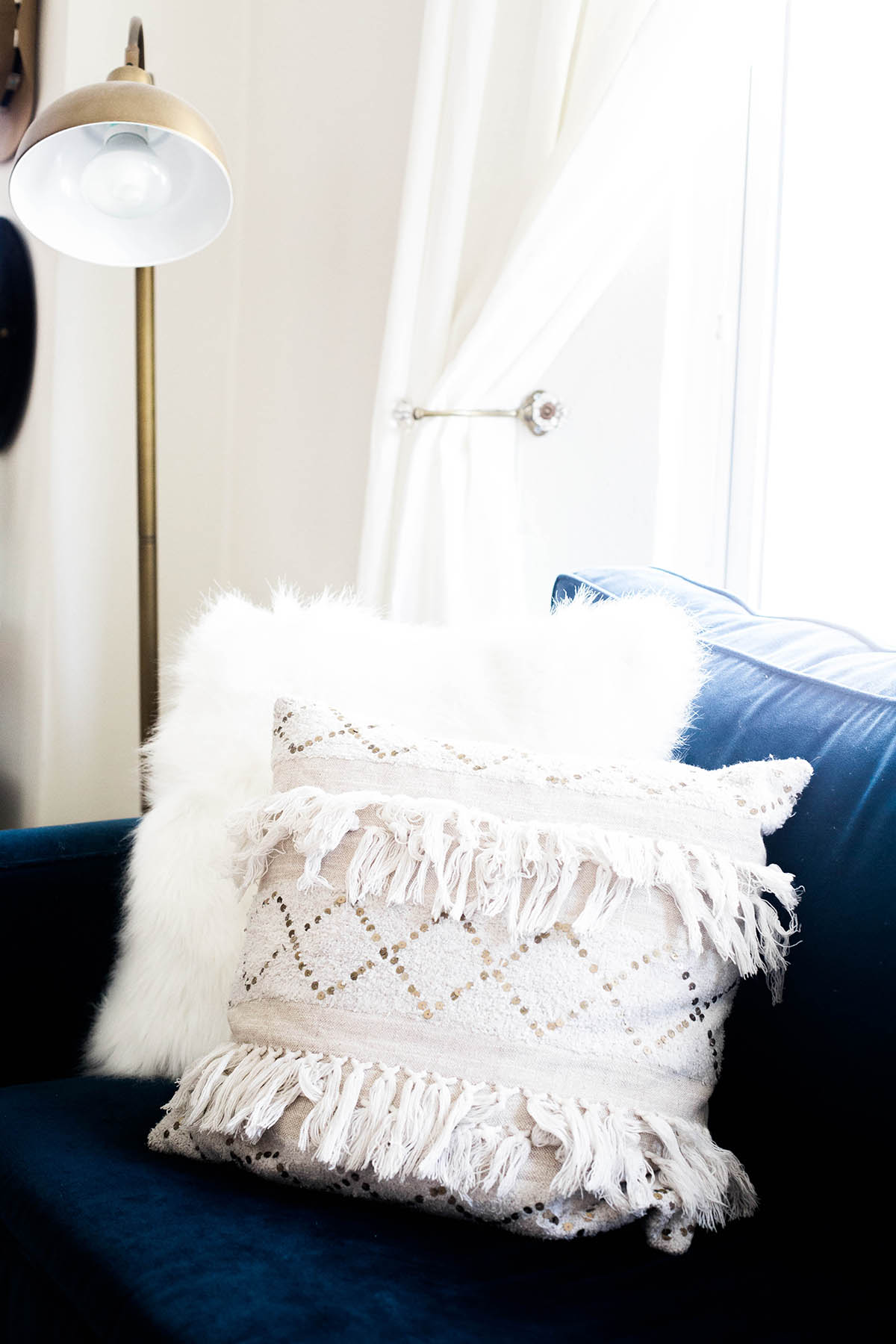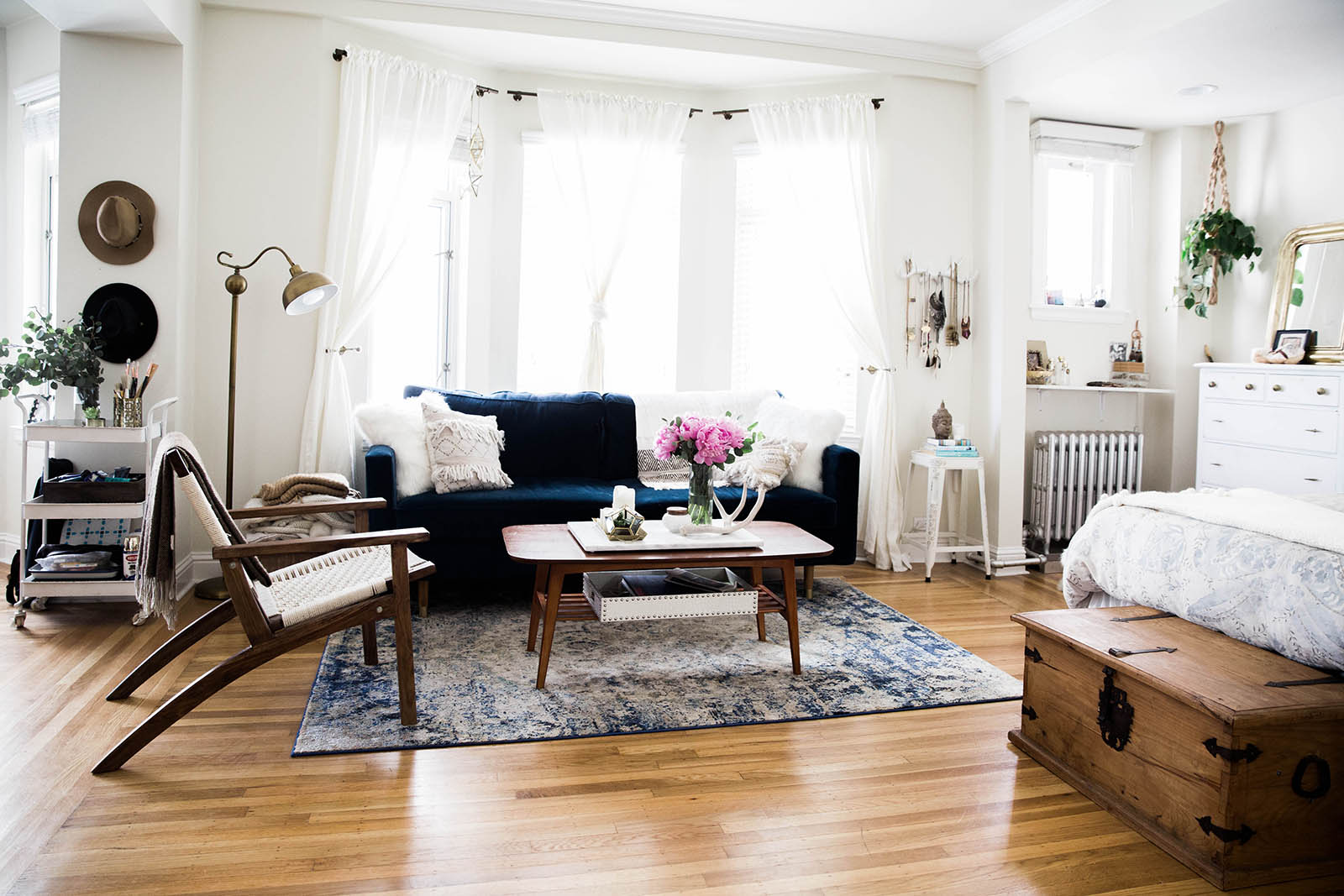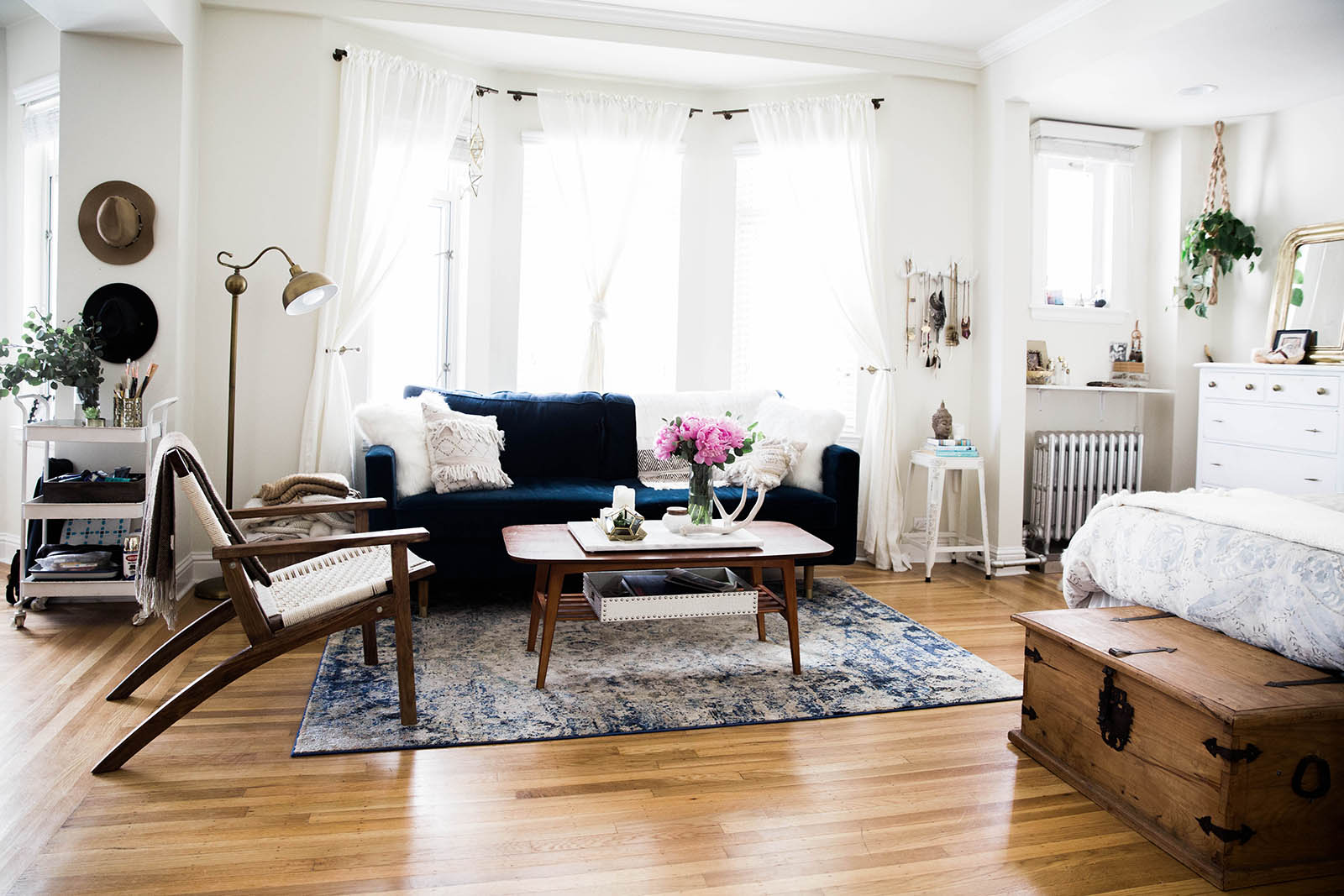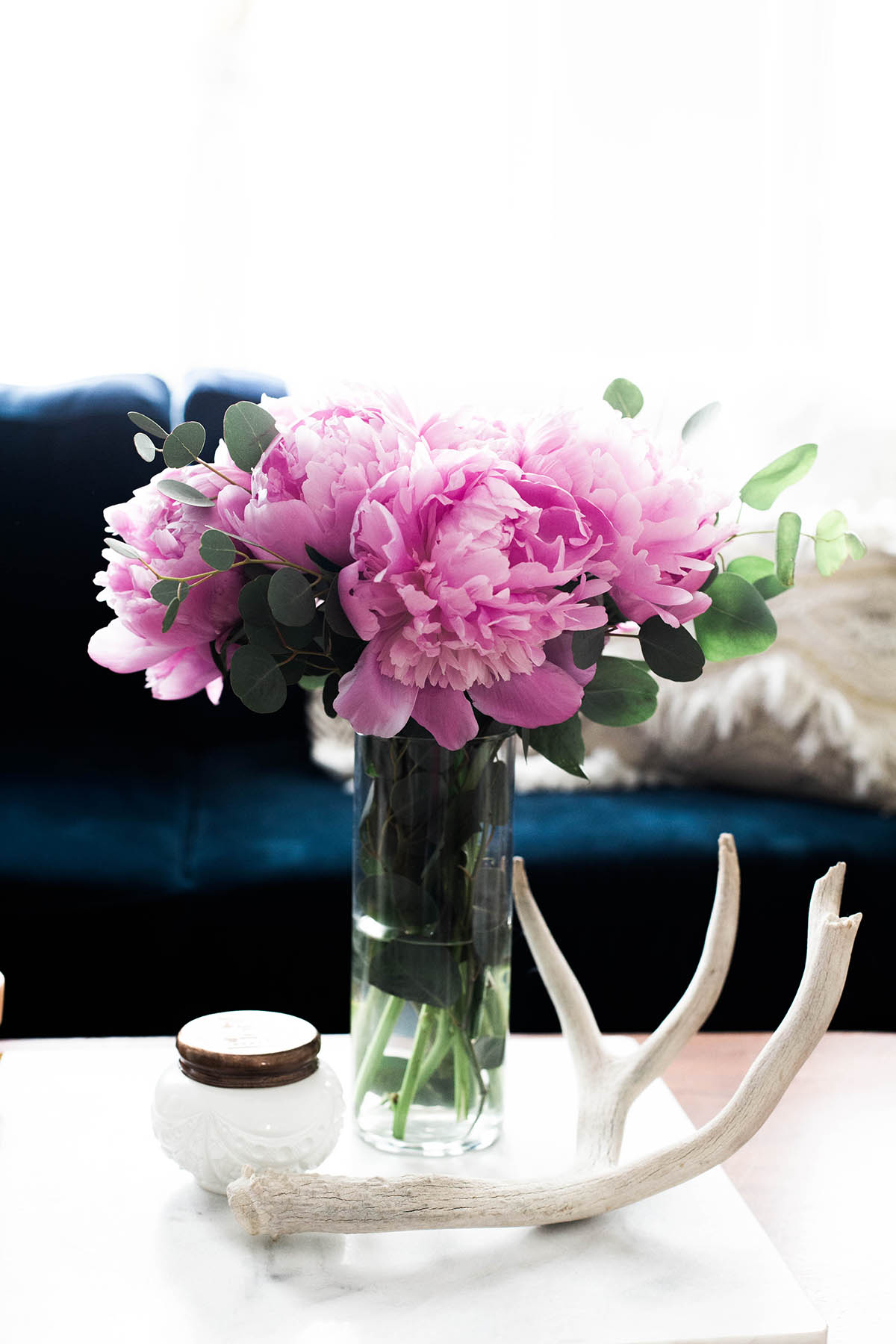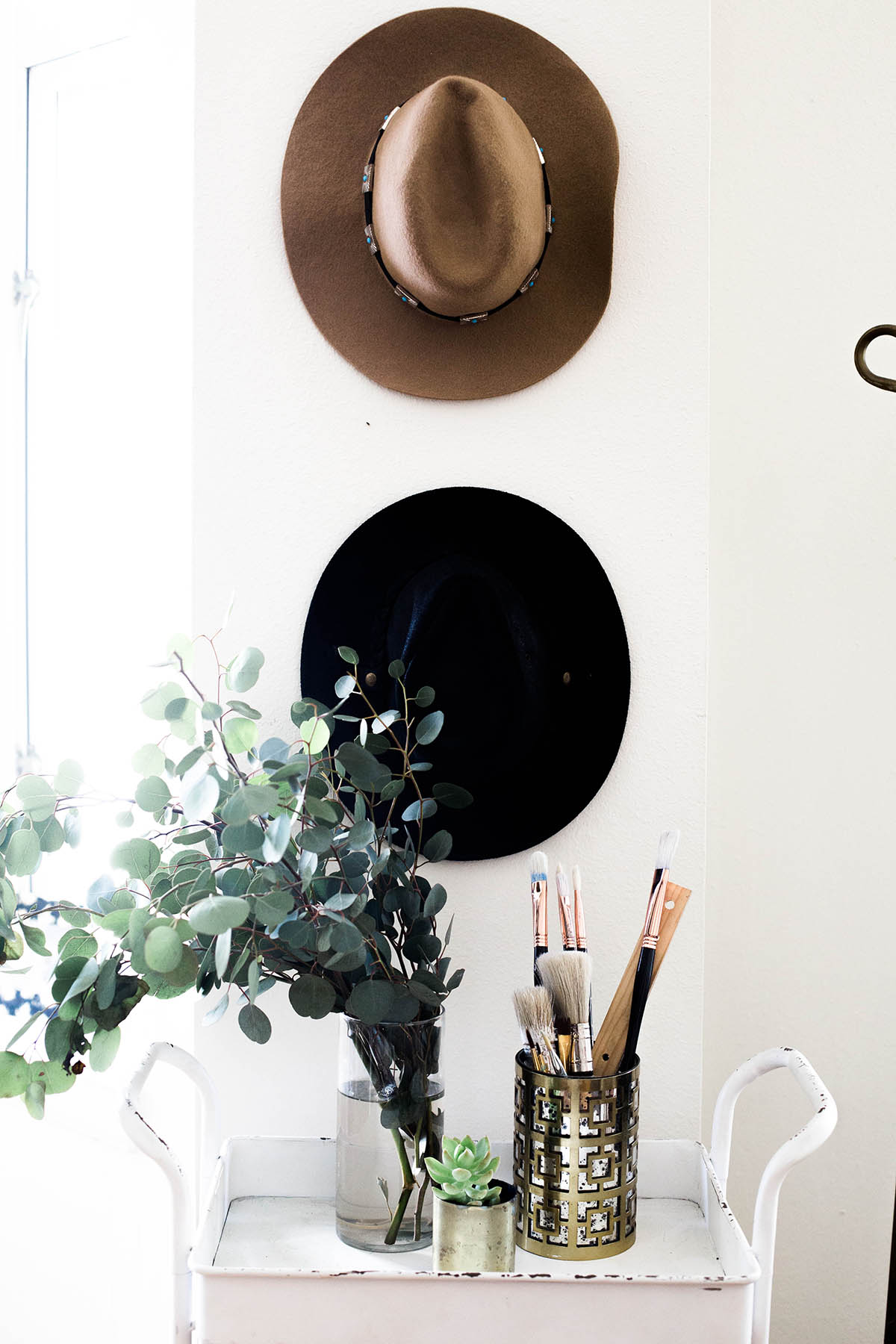 Bedroom Area
As you turn to the right, you'll see the bedroom area up against the wall. I like having the bedroom on this corner of the room to keep it separate from the rest of the apartment. But since it's so close to the living room, I needed to make sure the decor all went together so I stuck with similar colors and that bohemian vibe.
You've already seen a tour of my bedroom here, but I made a couple minor updates, like this wooden chest that I randomly found on the street! The headboard is by far my favorite piece in the room, and after trying out a few different duvet covers, I finally settled in this gorgeous set from Anthropologie. The dresser was a Craigslist find that got a little makeover with some paint and new knobs (as seen here!).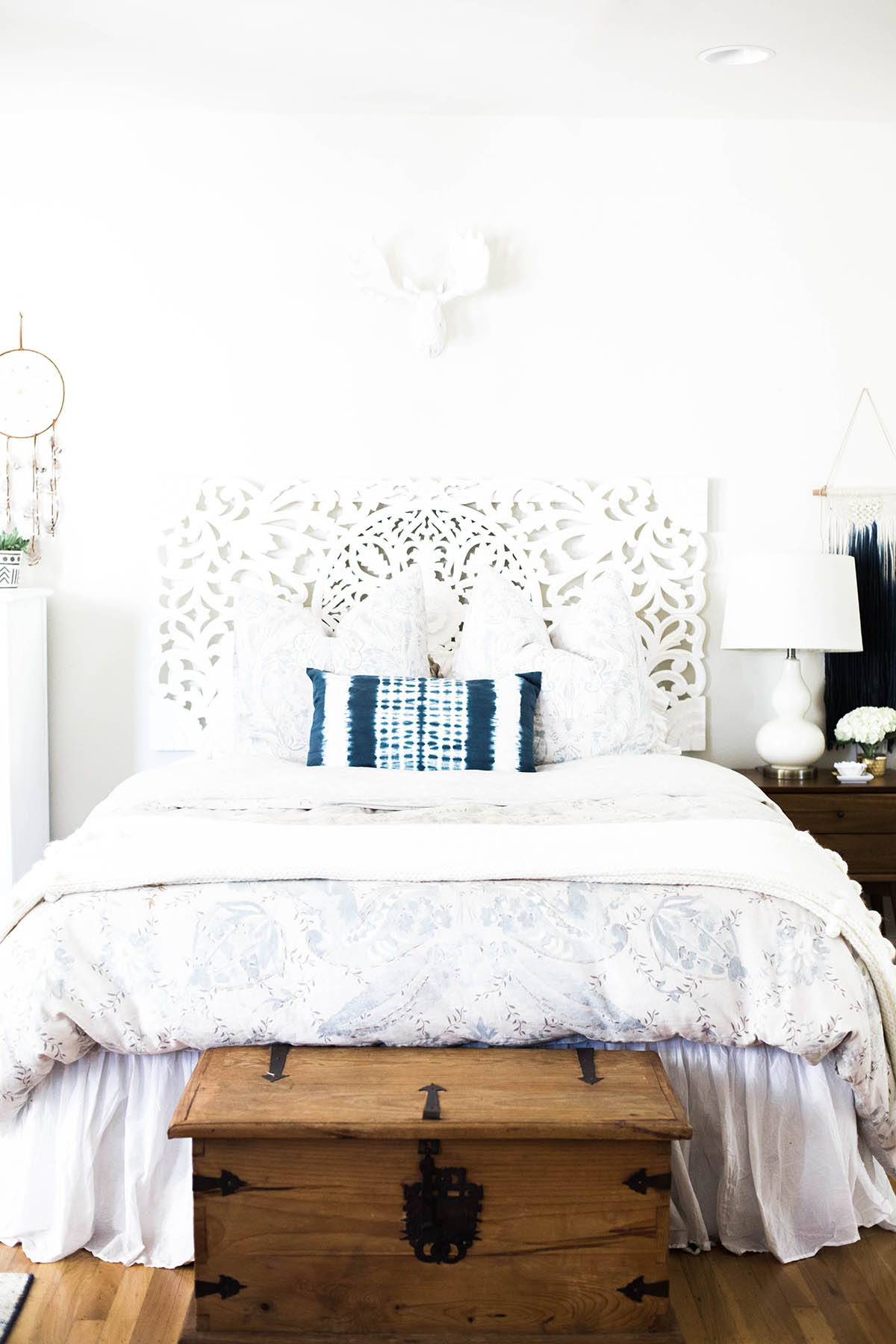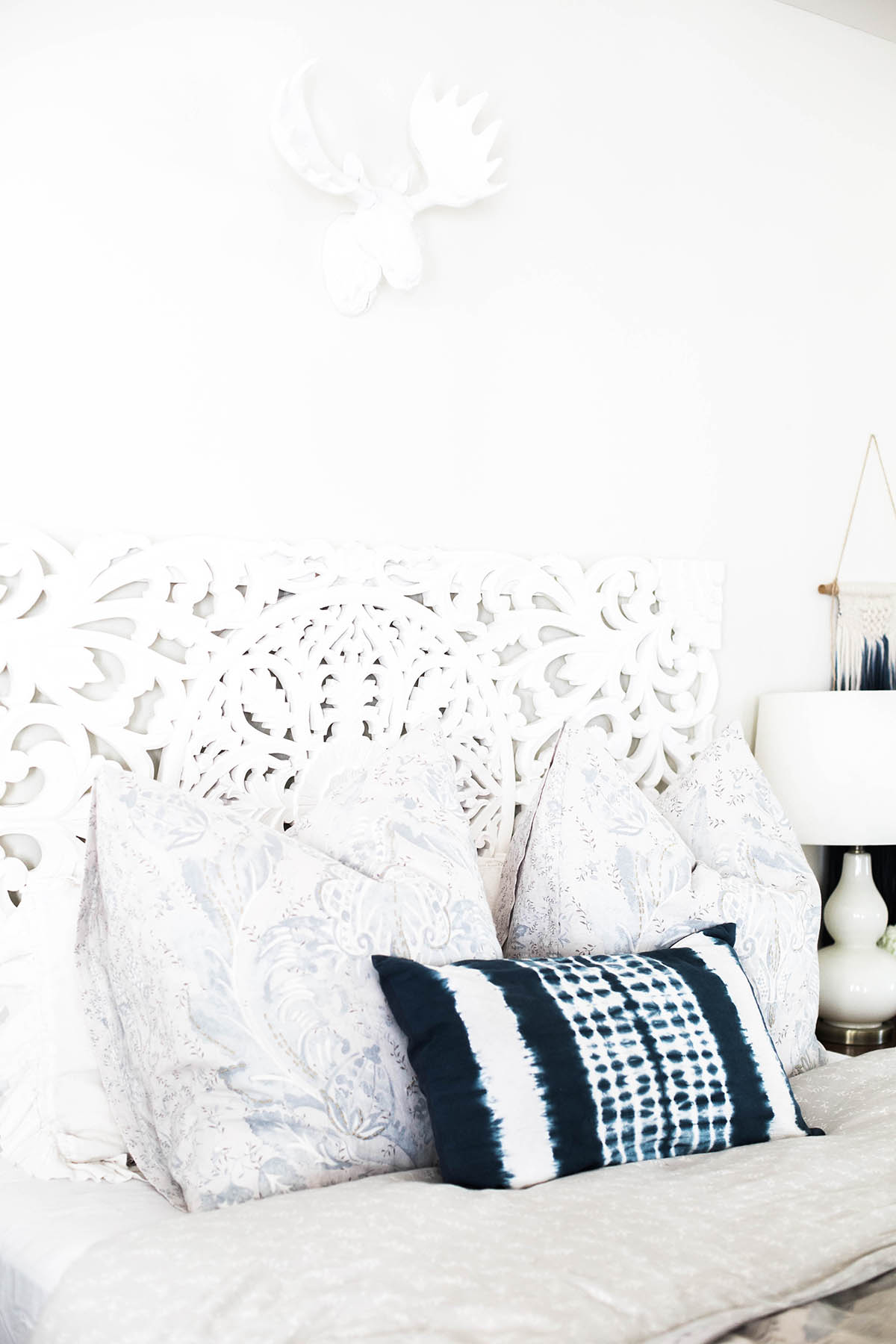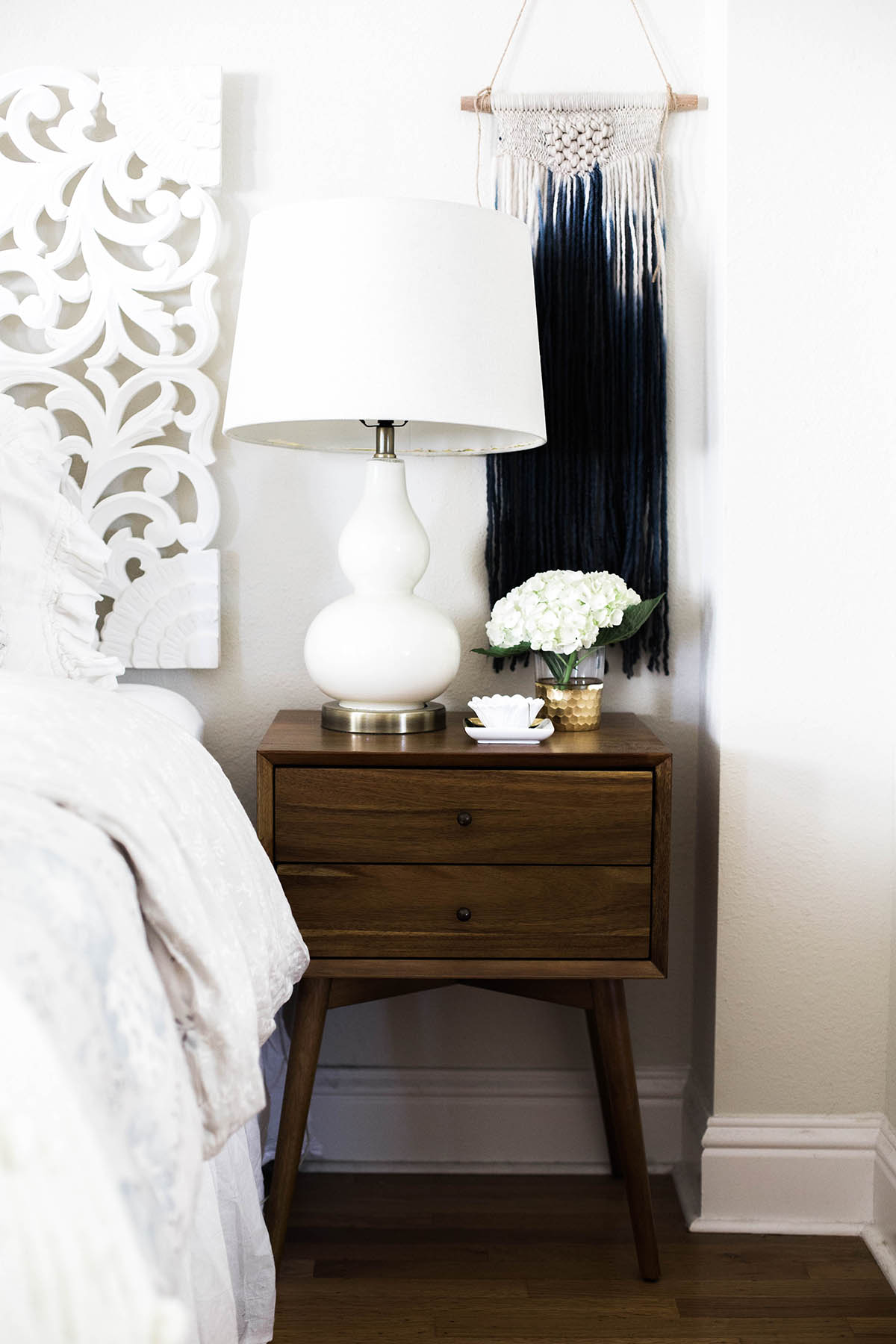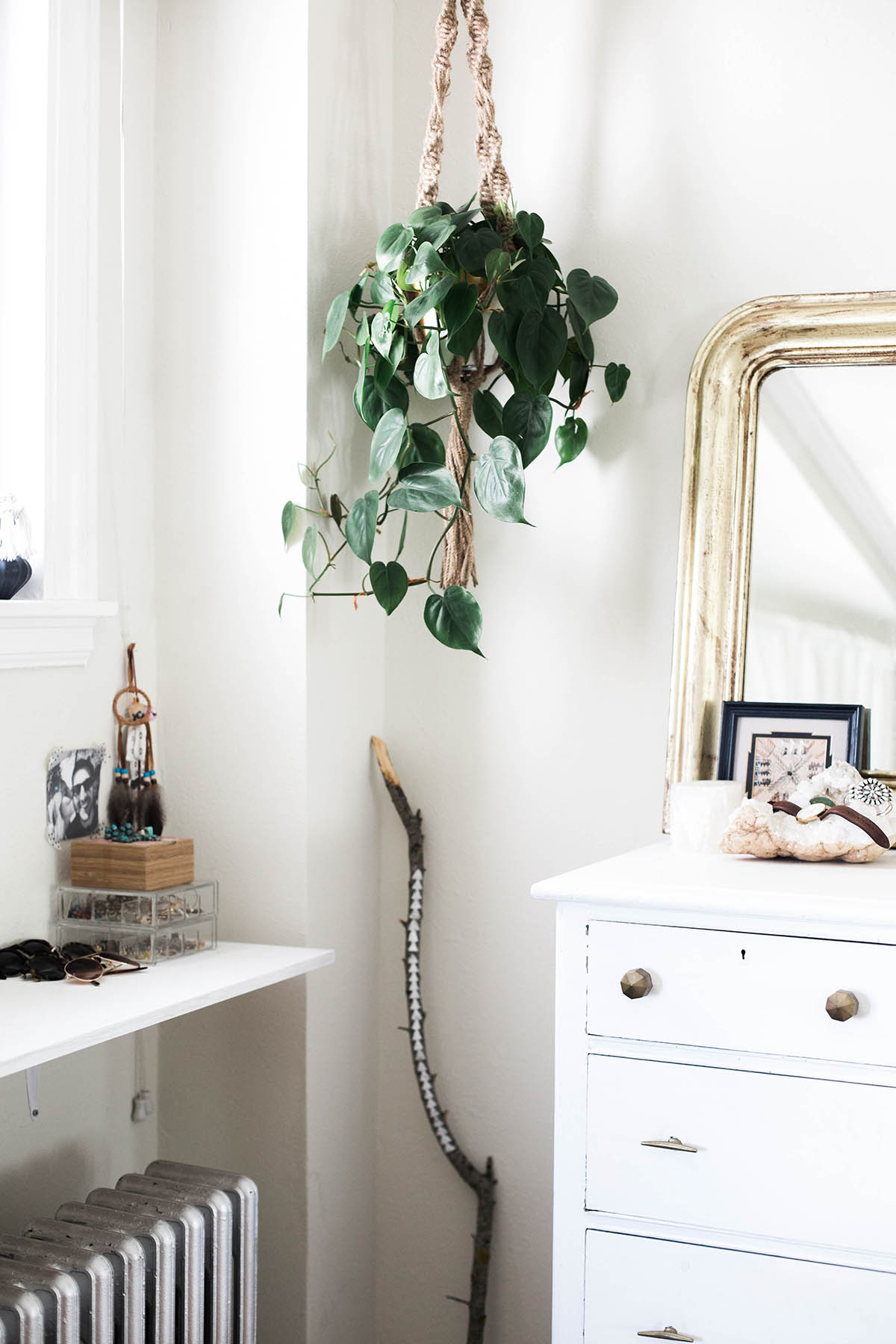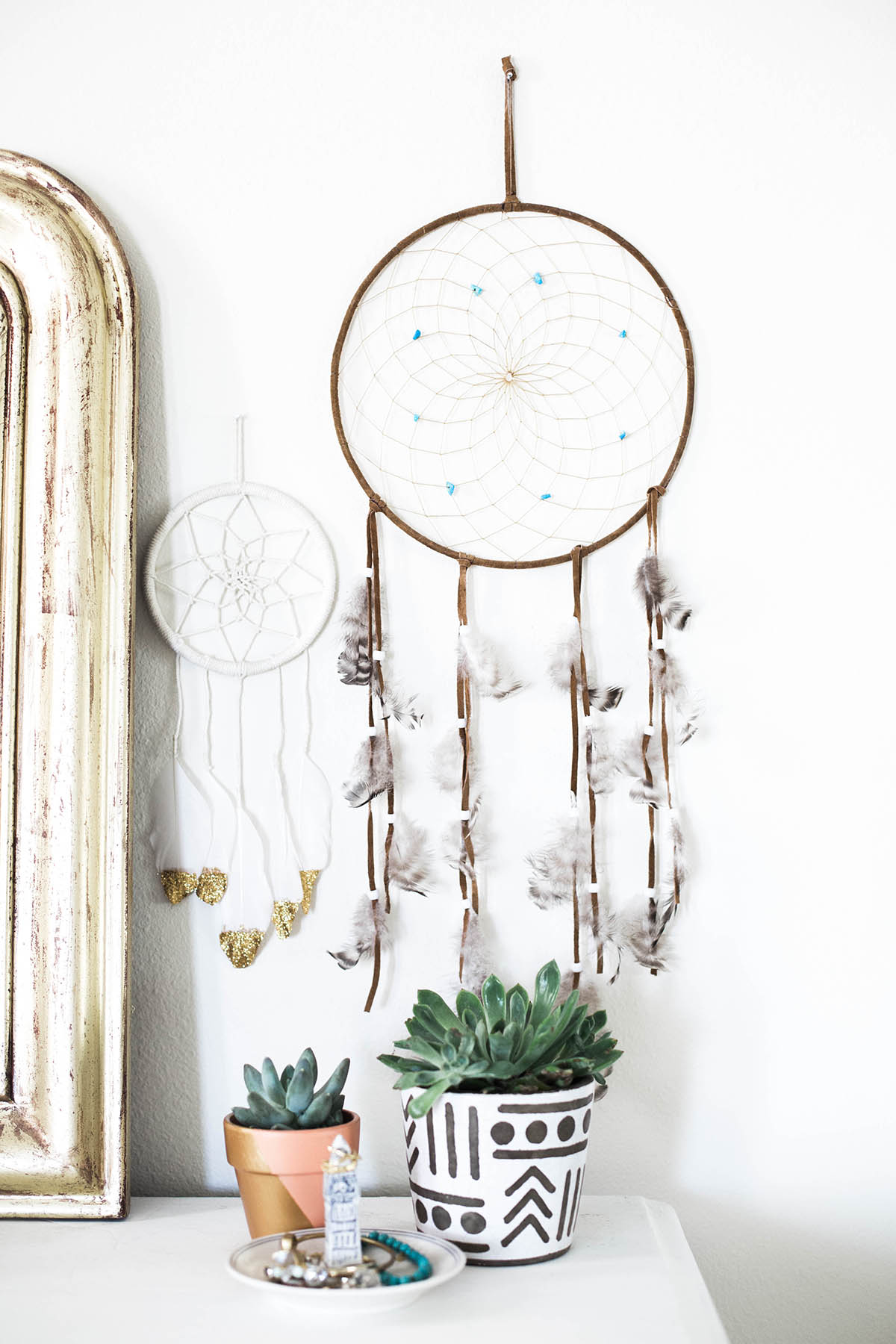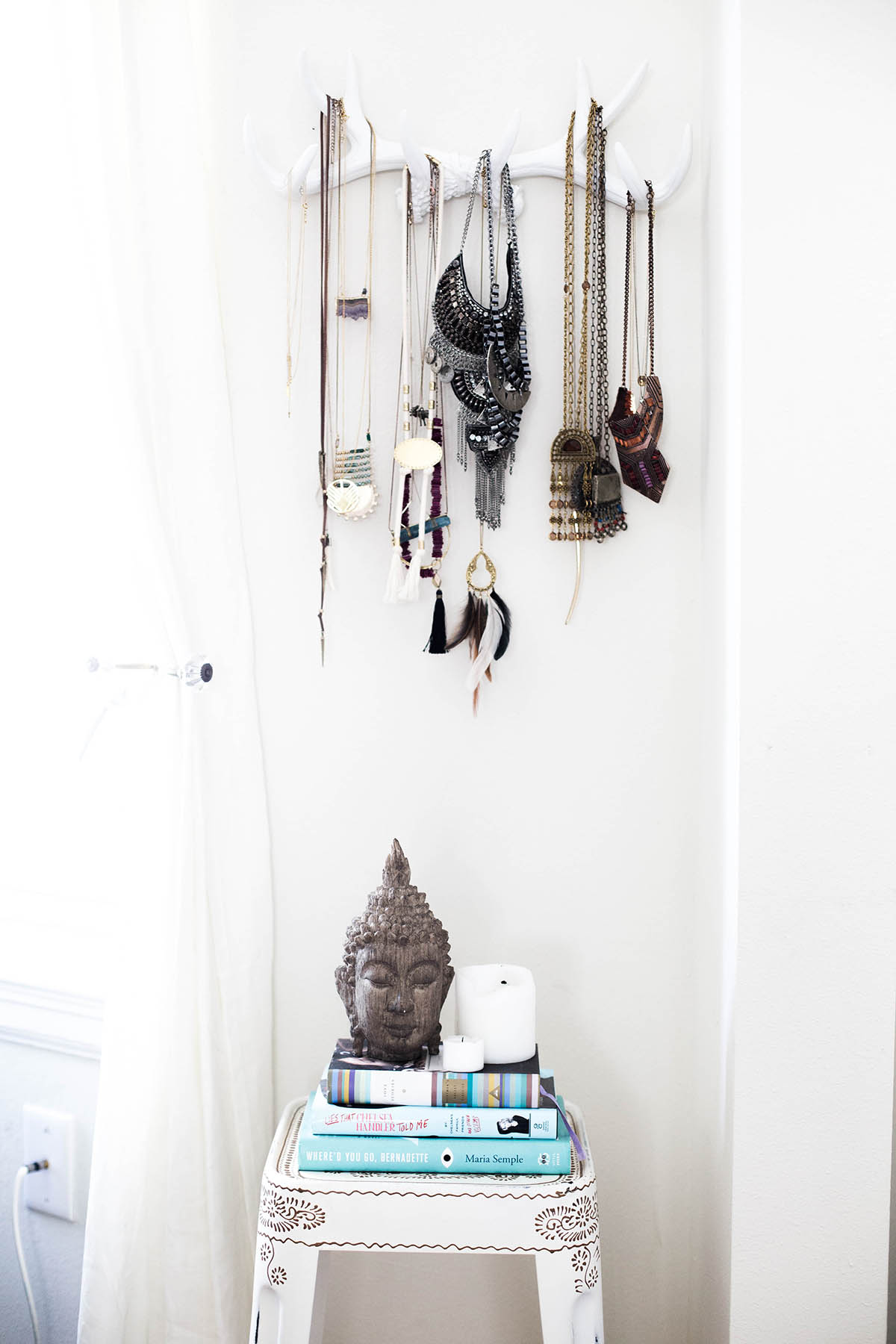 Office Area
On the other side of the room, to the left of the living room area, is my little office and kitchen. The office space was probably meant for a little kitchen table, but as a business owner, I promptly sacrificed that for a desk. I love this little nook and the small bay window that brings in loads of light!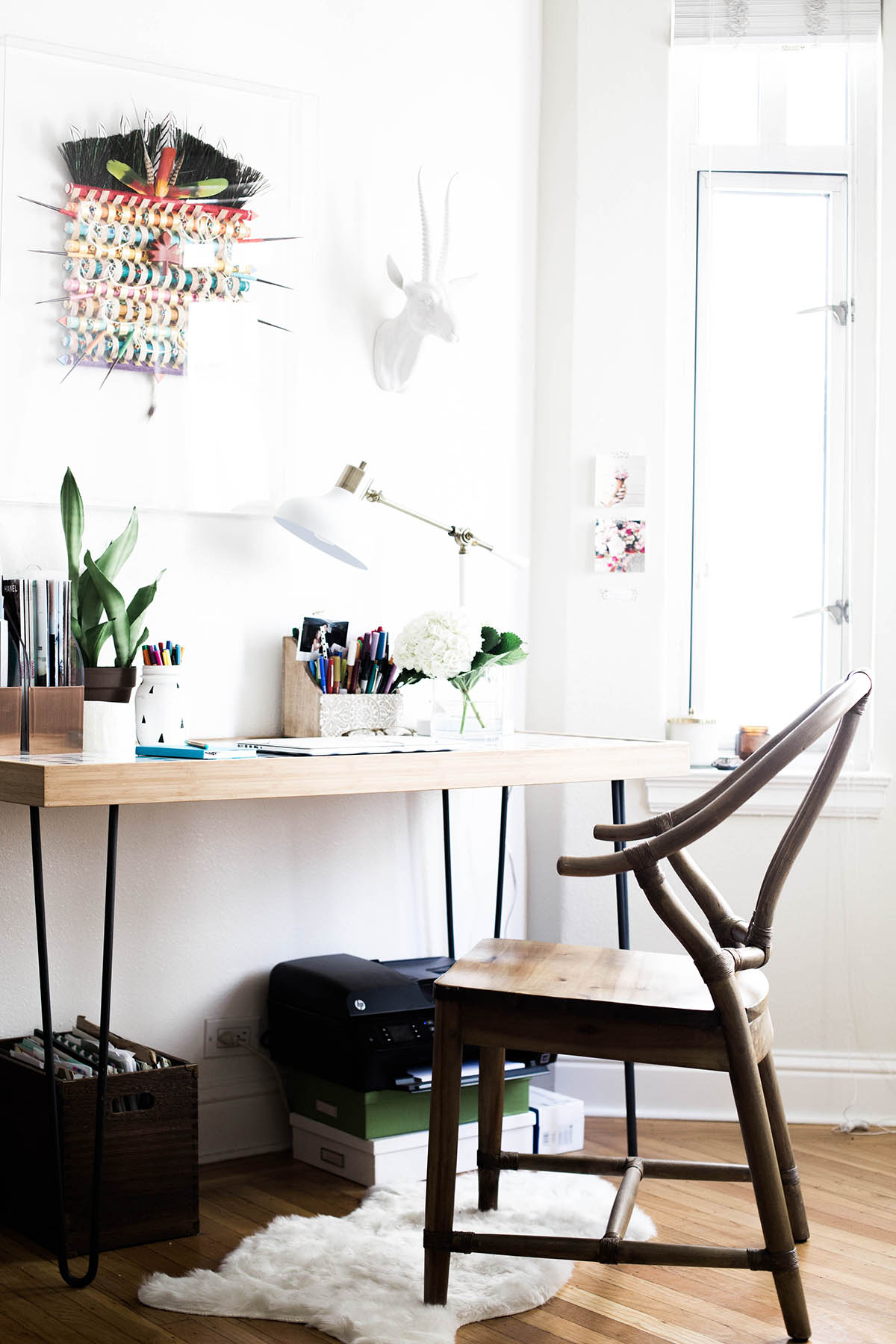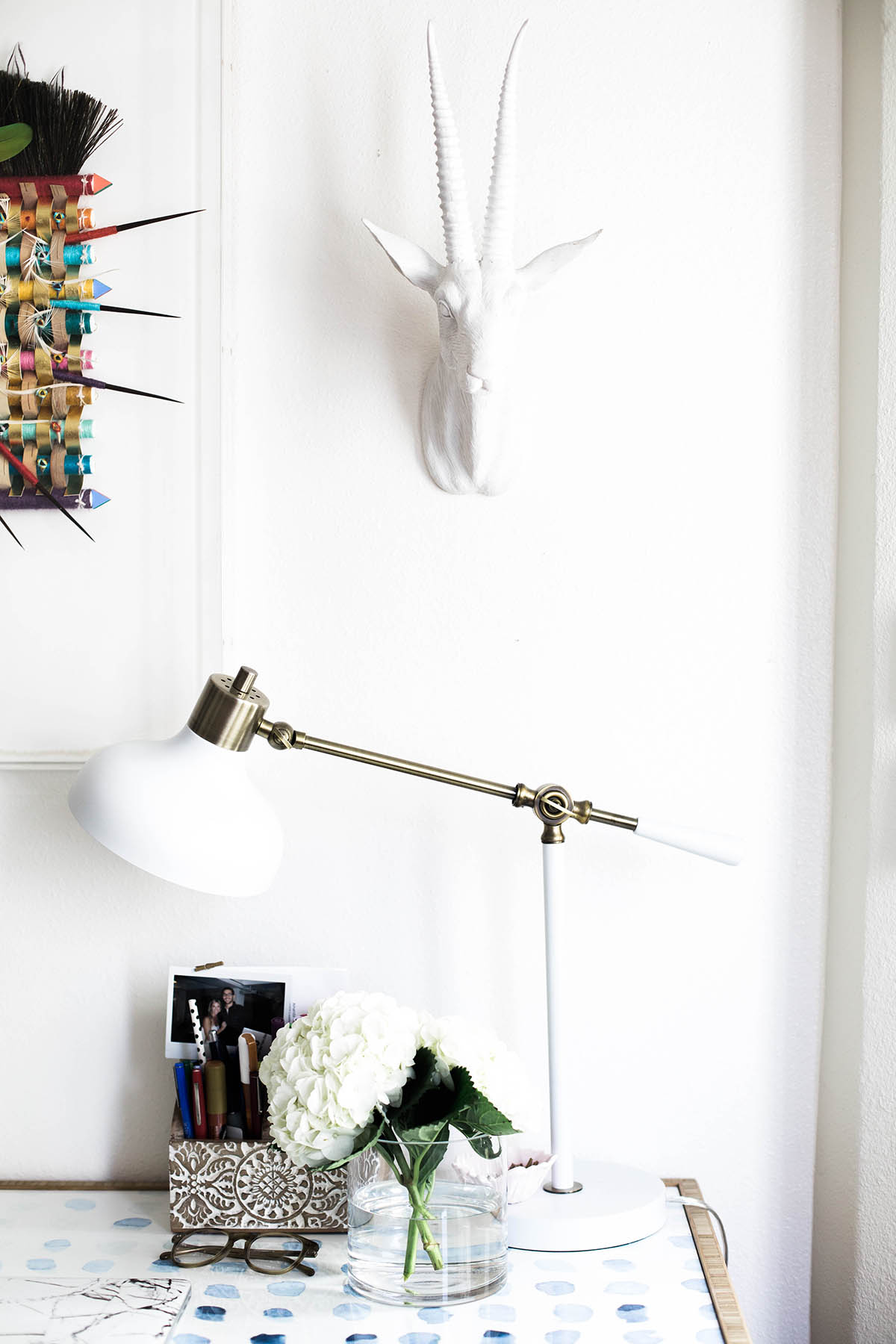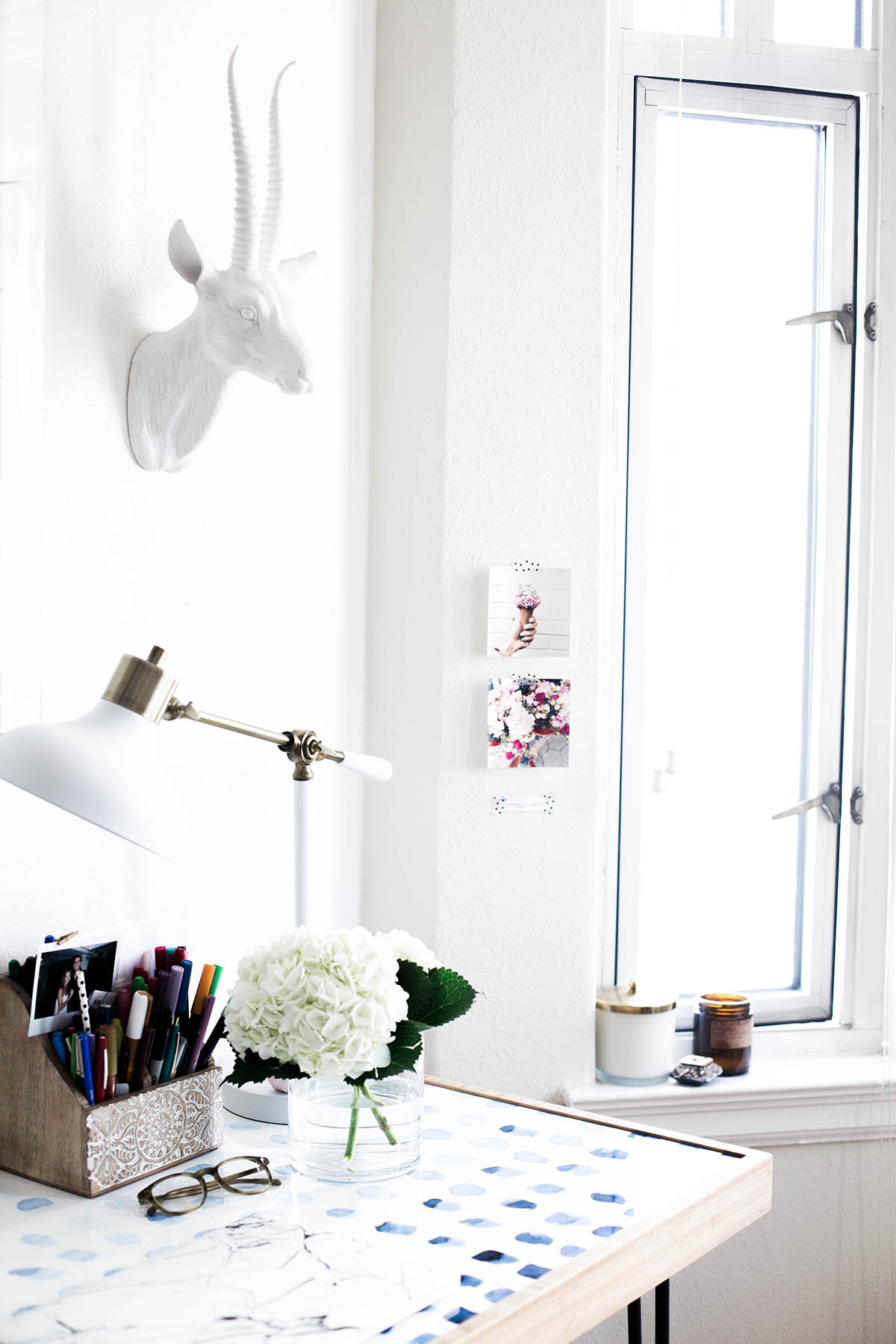 Kitchen
As you can see, the kitchen and office area are all on one wall. I got SO lucky with this kitchen! To find a gorgeous kitchen in an old rental unit in San Francisco is nearly impossible. I dressed it up with a colorful rug and this cool copper teapot I found on Amazon! But let's be honest, I don't spend much time in this area of my home, so that's pretty much it.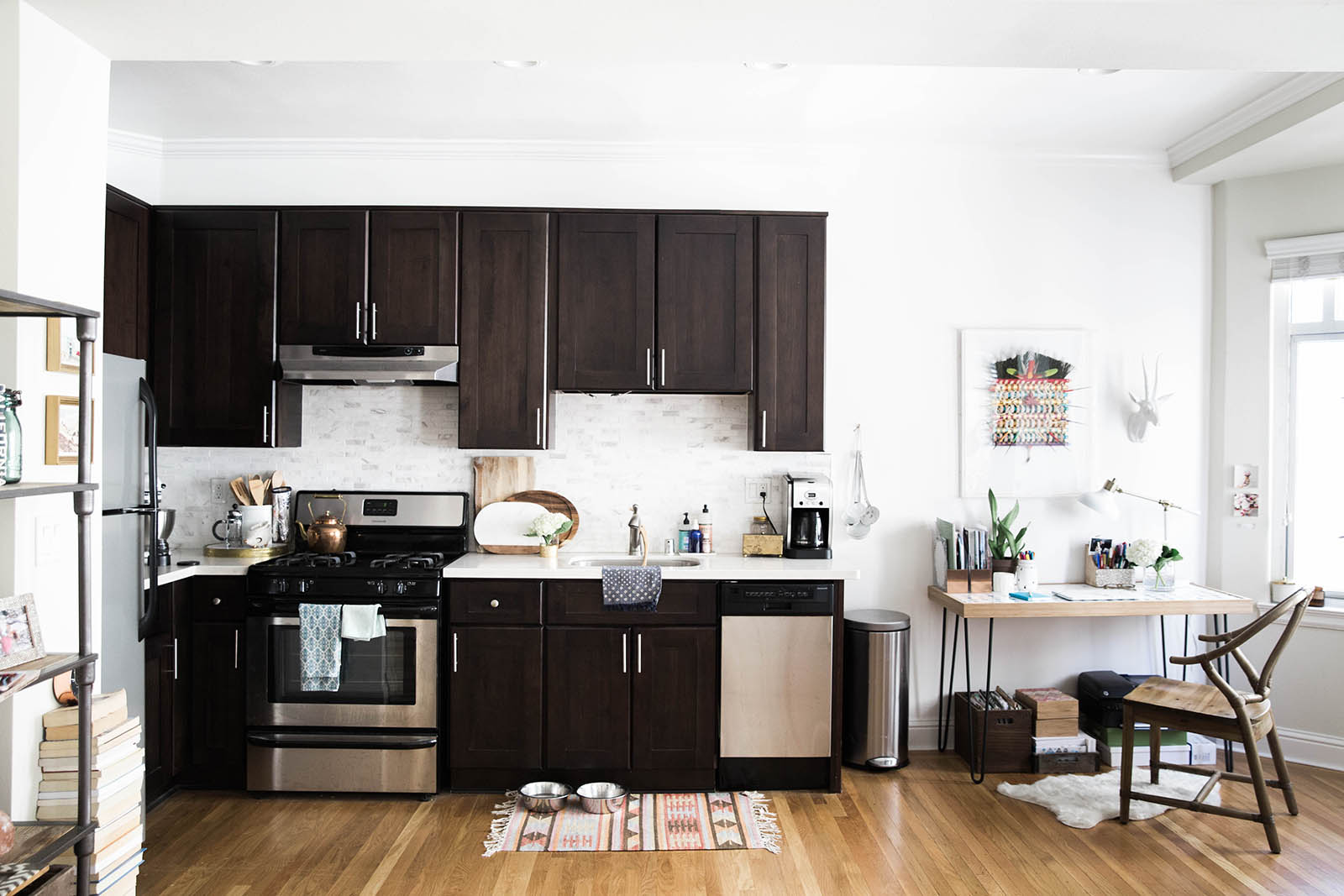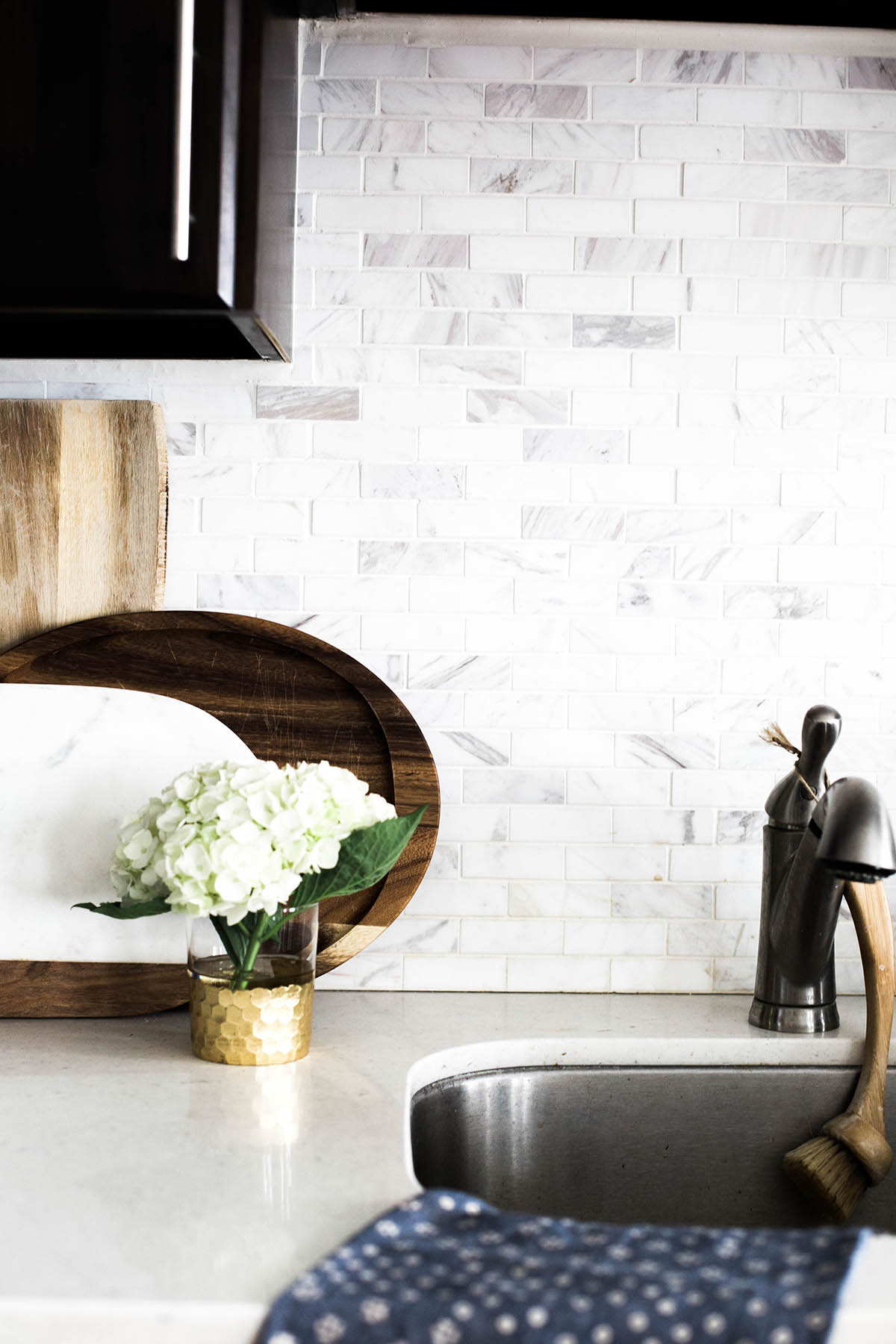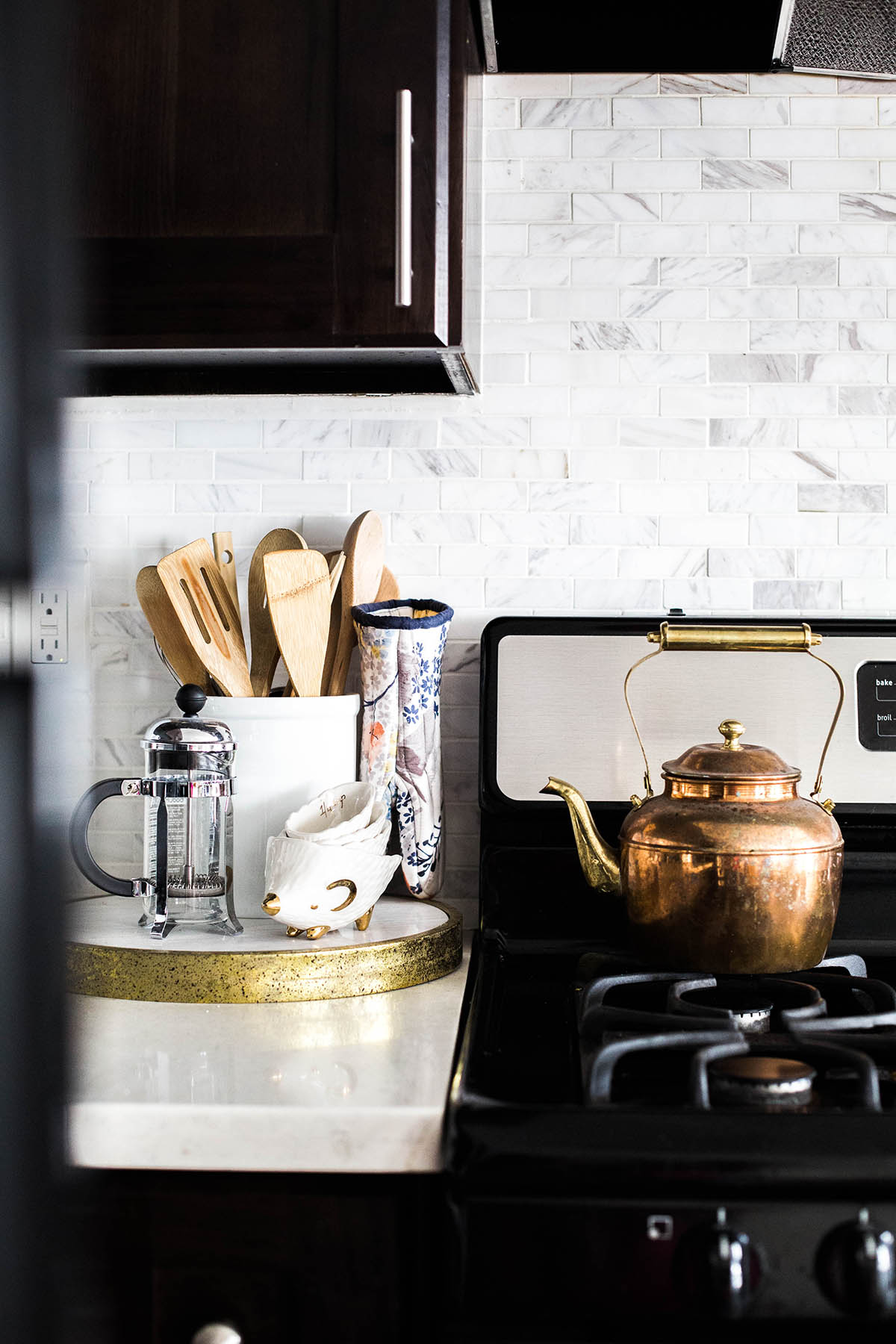 Bookshelf
To the left of the kitchen, and directly across from the living room, is the entryway. There was a small wall right after the entrance that I chose to put my bookshelf on (I had this guy in my NY apartment). This may have been the only area for a TV, but clearly I decided to forgo that for something prettier. I just use my computer for Netflix instead :).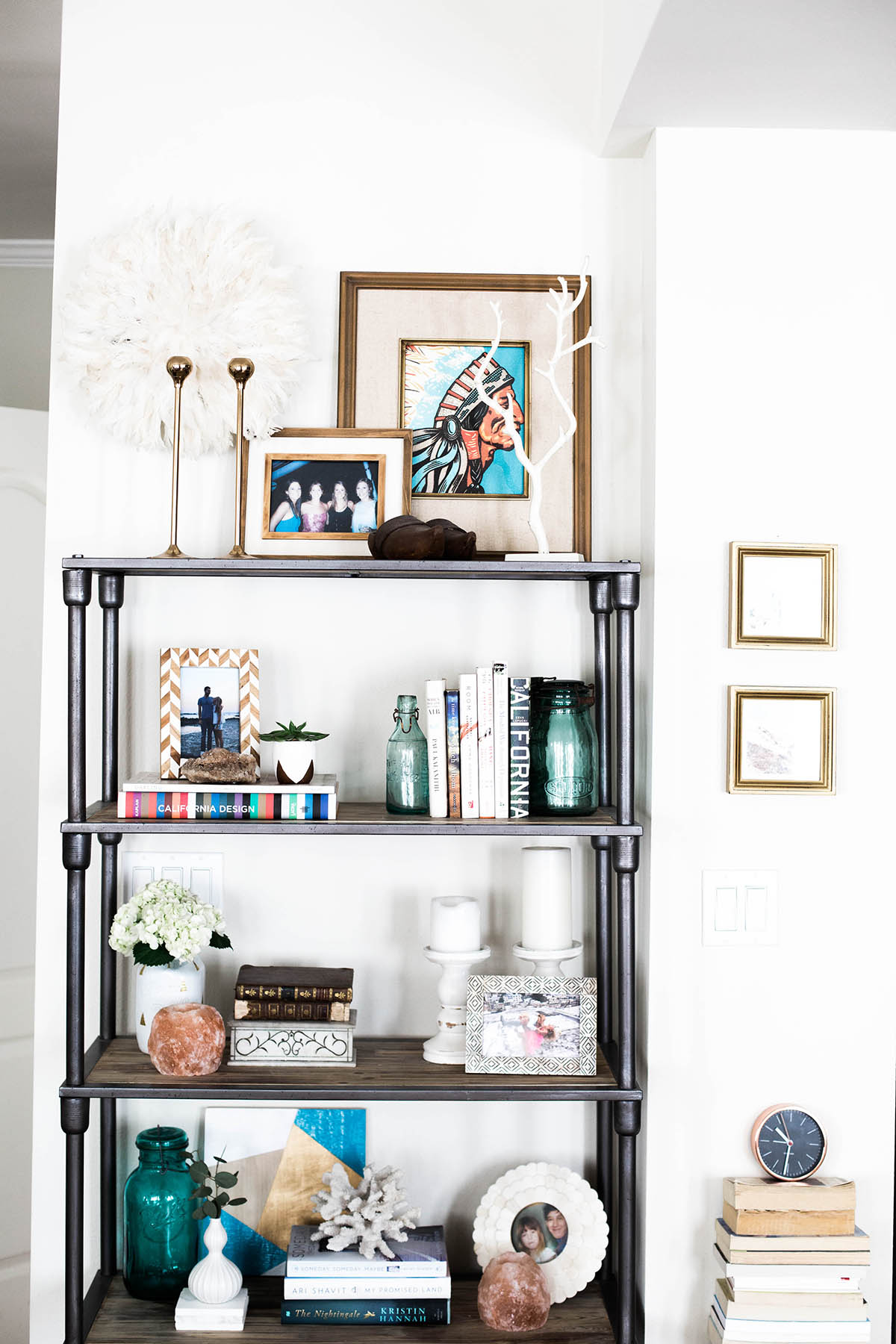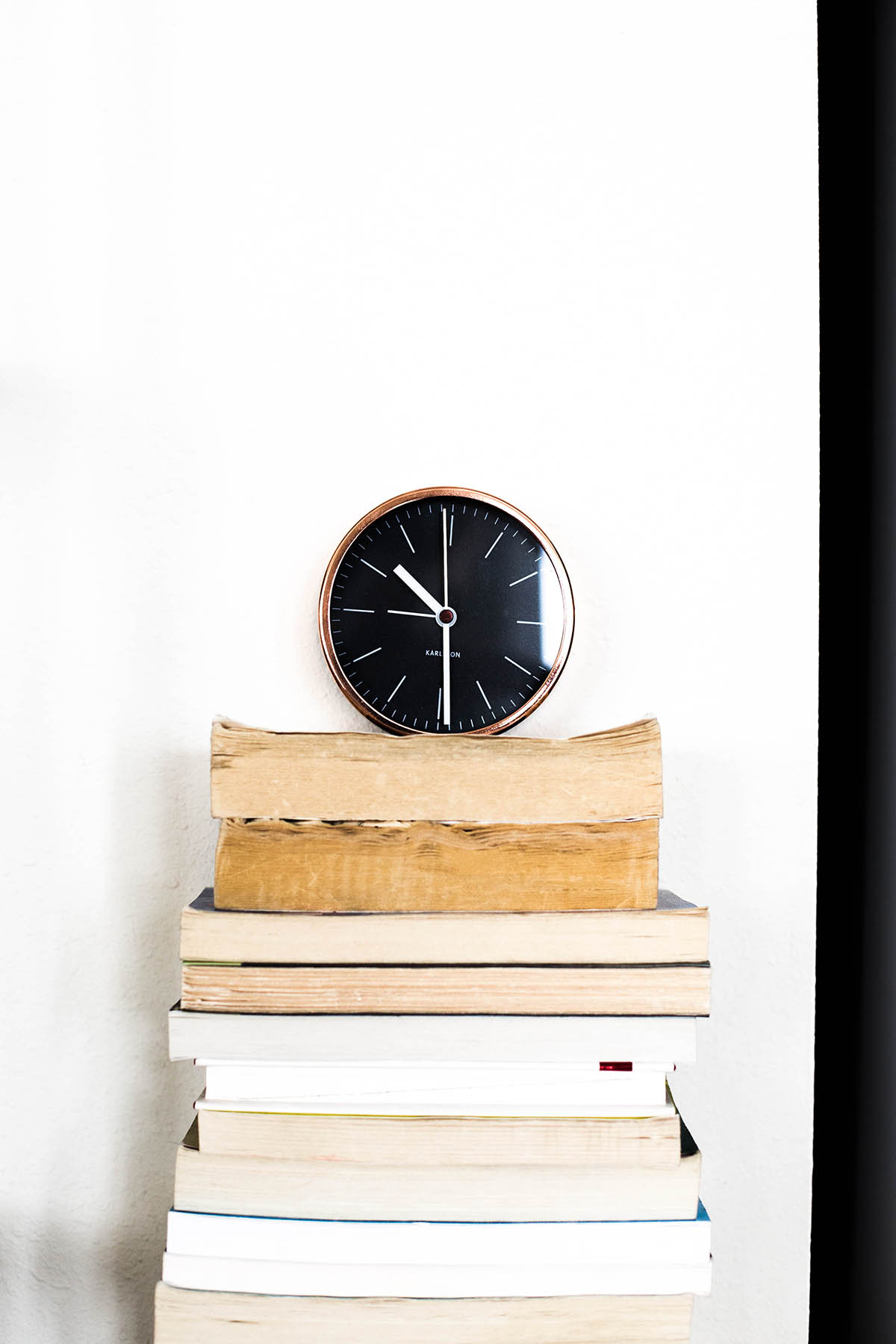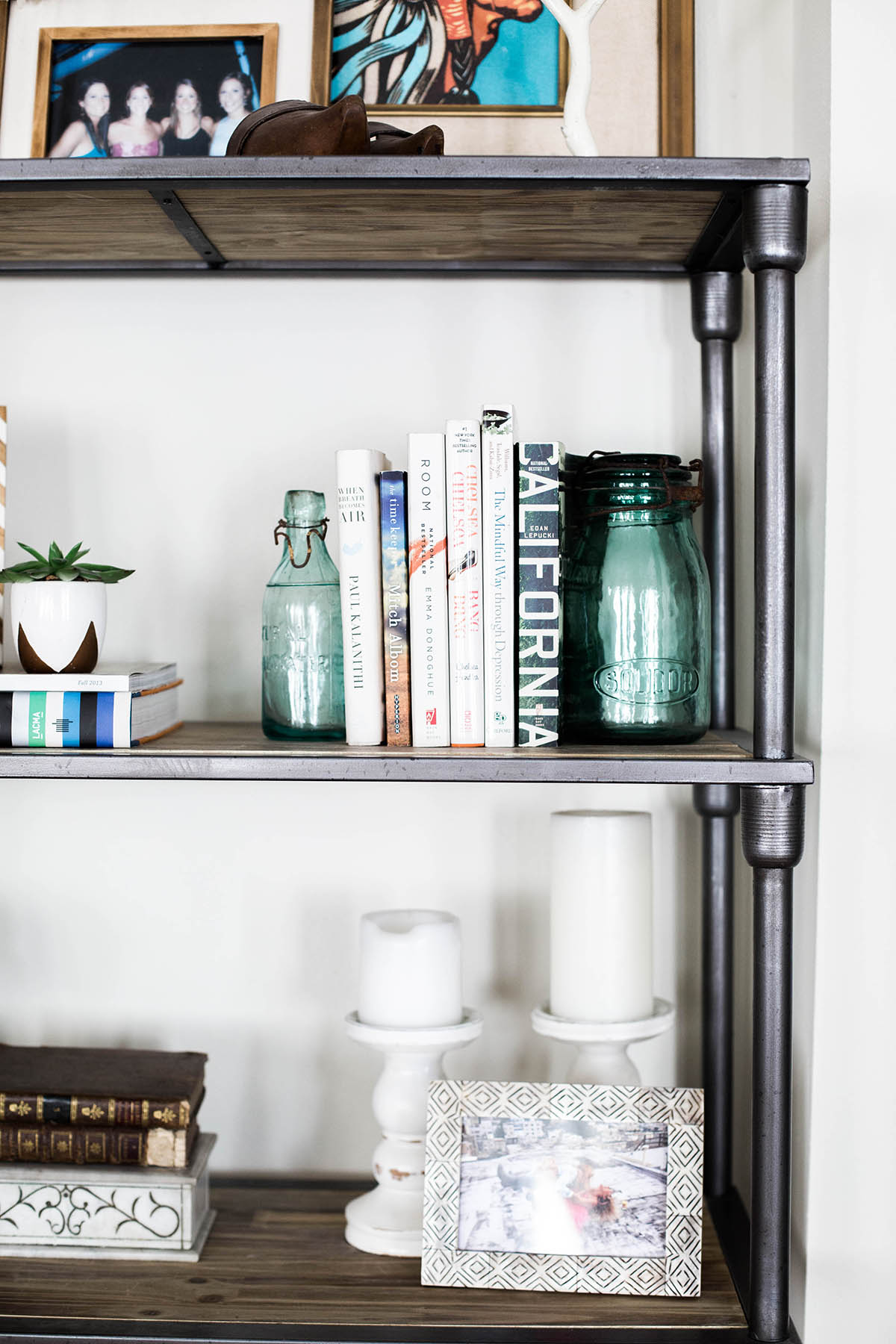 LIVING ROOM
Couch: Living Spaces
Rug: Lulu & Georgia
Coffee Table: Urban Outfitters
Moroccan Pillows: Anthropologie
White Blanket: Anthropologie
White Furry Pillows: Pottery Barn
Marble Tray: Crate & Barrel
Gold Tray: Urban Outfitters
Geometric Terrarium: Urban Outfitters
Candles: World Market
Antler: Amazon
Gold Lamp: Urban Outfitters
Crate: Brooklyn Flea Market
Chair: Urban Outfitters
White Metal Cart: World Market
BEDROOM
Headboard: Urban Outfitters
Bedding: Anthropologie
Throw Pillow: Urban Outfitters
Throw Blanket: Anthropologie
Moose: Z Gallerie
Bedside Table: West Elm
Lamp: Target
Macramé Wall Hanging: Etsy
Chest: Craigslist
Dresser: Craigslist
Dresser Paint: Amy Howard
Dresser Knobs: Anthropologie
Mirror: Soft Surroundings
Ceramic Planter: Urban Outfitters
Dream Catchers: Urban Outfitters
Plant Hanger: Urban Outfitters
Stool: Urban Outfitters
Buddha: Joss & Main
Antler Jewelry Hanger: Etsy
Sheepskin Rug: Etsy
OFFICE
Desk: DENY Designs
Lamp: Target
Lucite Organizers: Target
Wooden File Holder: Target
Wooden Desk Organizer: World Market
Chair: World Market
Rug: World Market
Shop The Post