Decor & Styling
10 Affordable Area Rugs for Under $300
posted on September 1, 2016 | by Amanda Holstein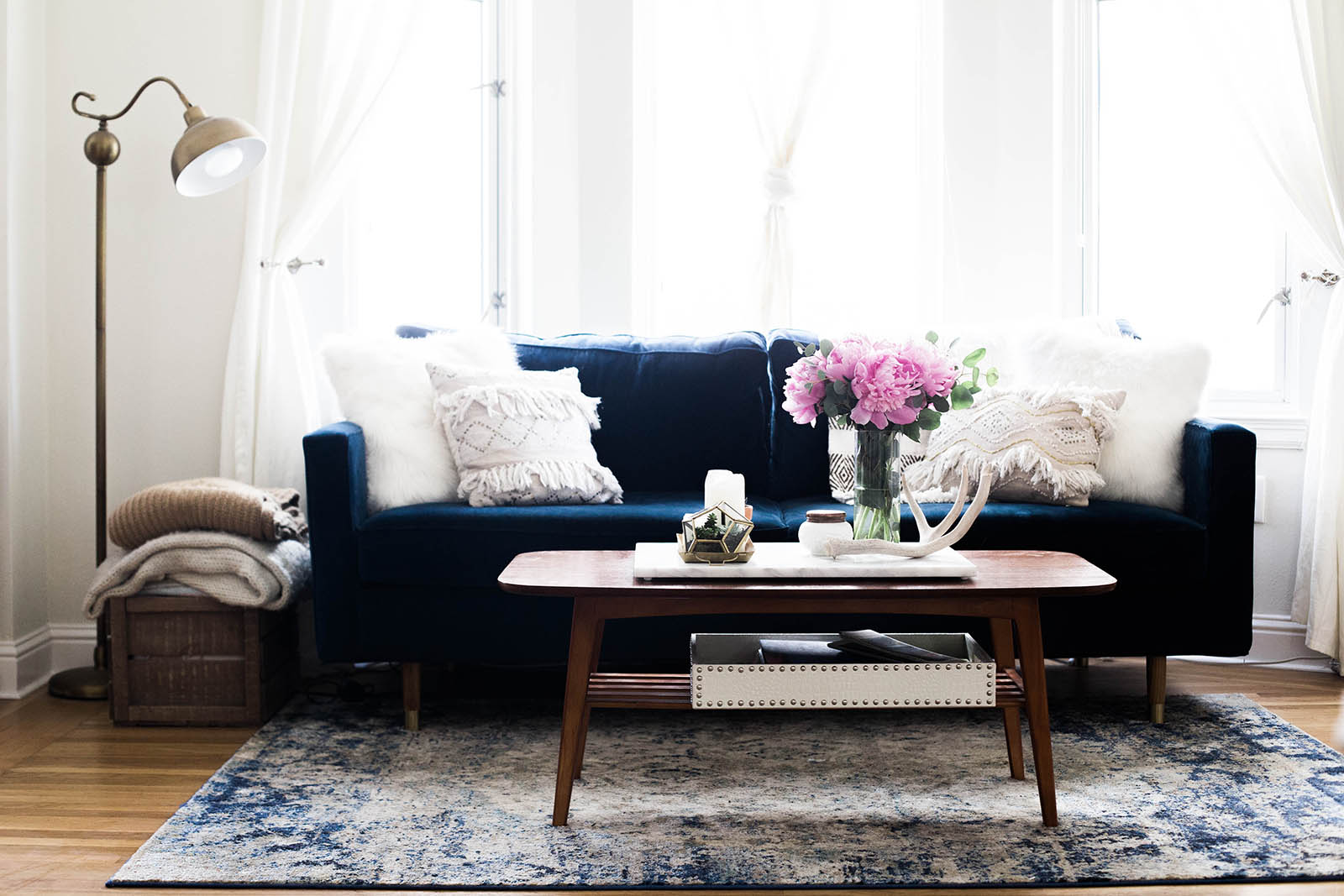 As someone who has moved apartments many times (I believe I'm in my 8th since college), I've become a master at finding affordable home decor. When I move from place to place, I always like to update my space a bit. Sometimes that ends up being a drastic change (like my move from New York to San Francisco). This time, however, I plan to keep the large pieces (like my couch and bed) and create a new look just by updating the textiles.
Swapping out your rugs can make a huge difference, but finding affordable rugs can be a challenge. After a whole lot of practice, I've discovered a few go-to resources (and tricks) for finding affordable rugs. Check them out below and shop some of my favorite rugs.
1. Choosing the Right Rug Size
If you live in a studio or 1-2 bedroom apartment, my guess is your rooms aren't super huge. If you're looking for an area rug for your living room or bedroom, you'll typically want one around 5'x8′ or 5'x7′. Even 4'x'6 is fine in some cases. The good thing is, the smaller the rug the lower the price, so be thankful for your small space!
2. How to begin your search
I typically start by going directly to rug brands like Savafieh or Loloi Rugs, or more curated sites like Lulu & Georgia. Once you find a rug you like, google the name of it and I bet you'll find that many retailers are selling it for a lot less.
3. Where to find them for less
Once you get a sense of the rug you're looking for, check out sites like Rugs USA, Overstock, and even Amazon. They have massive selections all at really affordable prices. Urban Outfitters is also one of my favorites because their selection is both curated and affordable.