Hair
7 Hair Products That Actually Do What They Say
posted on April 13, 2015 | by Amanda Holstein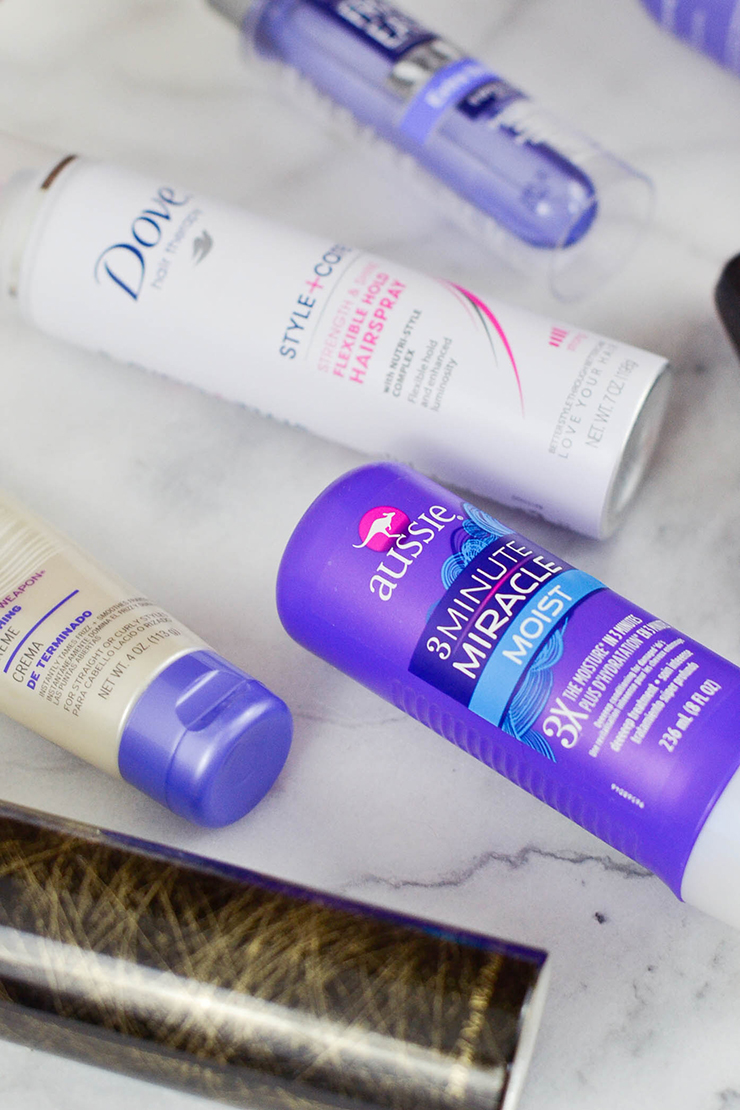 If you're anything like me, your bathroom is probably stock full of beauty products you've tried for a few weeks and never used again. Frustrating, right? When you buy new products, it's really a total guessing game. You never know what's actually going to do what it says, and what will wind up sitting at the back of your bathroom cabinet for months. So after much trial and error, I've come across a handful of hair products that I consistently go back to because they seriously (seriously!) work. And guess what? Six out of seven of them are from your local drugstore.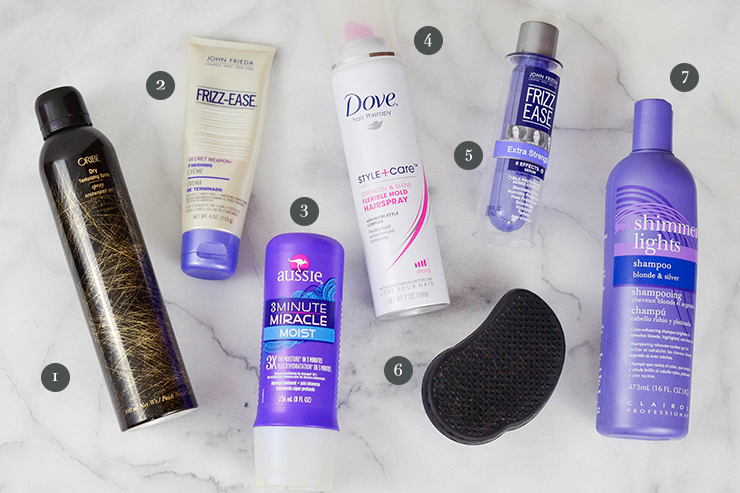 1. Oribe Dry Texturizing Spray
I've definitely mentioned this little bottle of heaven before, but here's why it's on my list. It does exactly what it says — adds a dry texture to your hair. When you curl your hair, put it in braids (or any other style that requires bobby pin), does it sometimes have trouble staying put? That's because it needs some texture. Spritz a little bit of the Oribe Dry Texturizing Spray onto dry hair, before you style it, and I promise your hair will do whatever you want it to, and stay put!
2. Frizz-Ease Secret Weapon Flawless Finishing Creme
Another favorite I've shared on multiple occasions, Frizz-Ease Secret Weapon Flawless Finishing Creme is seriously a miracle. When you've completely finished styling your hair (or left it to air dry), and you have some frizz or split ends ruining your look, squeeze just a dab of this stuff into your hands and blend it into your hair. I usually pat it onto the top of my head and my roots, where my hair can get the most frizz. You can literally see the frizz completely disappear, and you're left with silky smooth locks.
3. Aussie 3 Minute Miracle Moist Deeeeep Conditioner
When my hair is feeling dry or unmanageable, I like to use this little miracle worker. About 1-2 times a week when you're in the shower, after shampooing and conditioning my hair, apply Aussie 3 Minute Miracle. Make sure you've squeezed out any excess water before applying the treatment so that it isn't diluted. Let it set for three minutes and rinse. Your hair will feel instantly silky and hydrated.
4. Dove Flexible Hold Hairspray
It's impossible to find a hairspray that smells good and doesn't leave your hair sticky. Except it's not…because I've discovered Dove Flexible Hold Hairspray. When I say it smells good, I don't mean for a hairspray, it mean it seriously smells amazing. Plus, it's light enough that it really does give you a "flexible hold" for a more natural look. Definitely a must-have.
5. Frizz-Ease Extra Strength Hair Serum
I've been looking for a product to use right when I get out of hte shower so that I can actually let my hair air-dry and not look like a hot mess. Well people, after years of searching, I've finally find it. This serum blew me away. You don't have to wait until your hair is "damp" to apply it (whatever that means). You can just get out of the shower, squeeze the excess water out, and apply one pump of this stuff. As your hair is drying, it may look kinky and frizzy, but I promise you, once it completely dries, it'll be so smooth and shiny. I can finally take a break from the hot tools every once in a while!
6. Tangle Teezer
As I mentioned in my list of tips for growing out your hair, brushing your hair morning and night is super important. But you need a brush that will detangle without causing breakage. Meet the Tangle Teezer. I've been using it when I get out of the shower, when I wake up in the morning, and before bed. My hair has felt so much softer and healthier every since!
7. Clairol Shimmer Lights Purple Shampoo & Conditioner
Now this is only for you blondes out there. I'm guessing you feel like you have to get your hair colored way too often. Well here's my trick: use this purple shampoo & conditioner
 between hair appointments. About four weeks after getting my hair colored, I always feel like it starts to turn brassy and even clashes with my skin tone. This classic duo gets all those brass and yellow tones out and helps blend highlights so your roots aren't so drastic. Plus, for some reason it leaves my hair super soft and shiny (just make sure to use a deep conditioner afterwards, like the Aussie 3 Minute Miracle).
Give 'em a try and let me know what you think!
Shop The Post