DIY
Shell Mirror DIY
posted on September 2, 2014 | by Amanda Holstein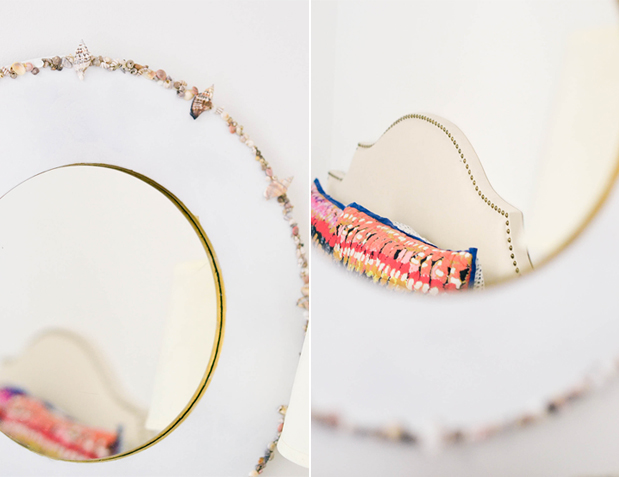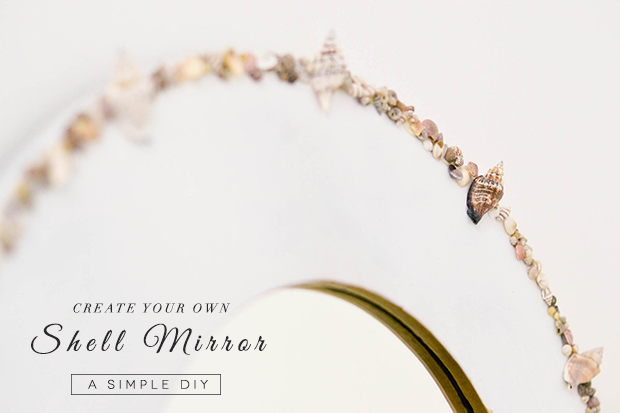 Mirrors are one of the most expensive items for your home, but they are essential not just for obvious reasons, but for making a small apartment look larger as well. Once you buy a mirror, you don't want it to go to waste. I bought this floral wonder way back in college. Although it is pretty, now that I've discovered my style a bit more, I realize it doesn't fit with the look of my apartment. While I almost tossed this guy, I realized I could give it a little makeover to give it that sleek, neutral yet modern vibe better suited for my apartment. Take a look at the drastic before & after below and follow these 5 simple steps to make a shell mirror DIY of your own!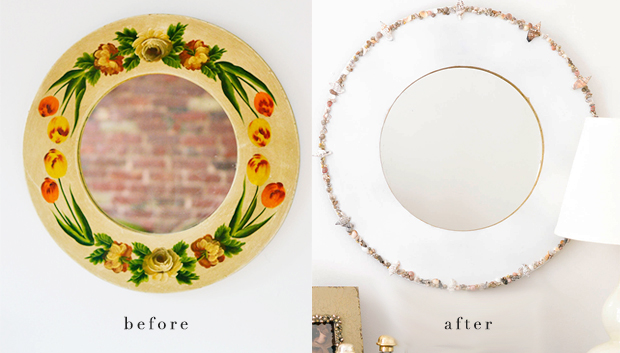 Step 1
First, use blue painter's tape to tape off the actual mirror. That way you'll avoid getting any paint on it in the next step. I taped off that inner gold ring around the mirror as well.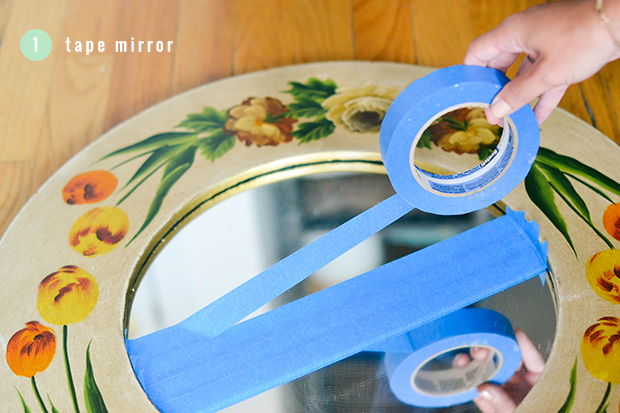 Step 2
Give the frame of the mirror 2-3 coats of spray paint to cover up the design completely. You can get spray paint at your local hardware store. I went for a glossy white color. Let it dry overnight.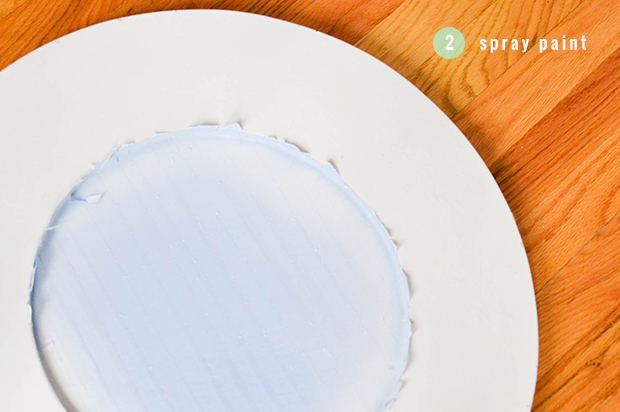 Step 3
Once the paint dries, remove the painter's tape.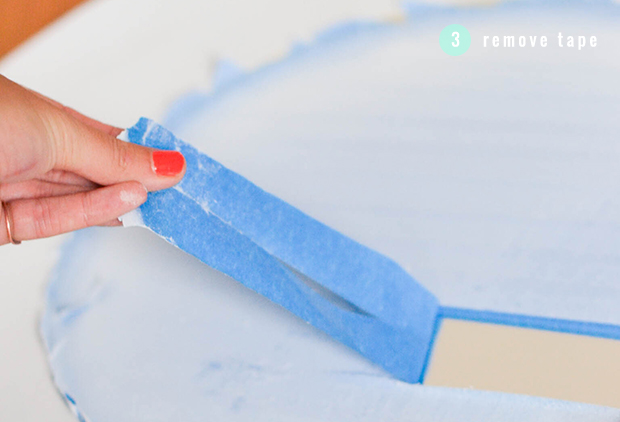 Step 4
I got tons of shells in all different sizes from Amazon and they were super inexpensive. You can buy the larger ones here and the smaller ones here. Play around with the shells until you're satisfied with a design you like. If you decide to go with my design, place the large shells around the perimeter of the frame first before gluing anything. You want to make sure it's setup just how you want it before you start gluing. Then glue the large shells in place with a hot glue gun.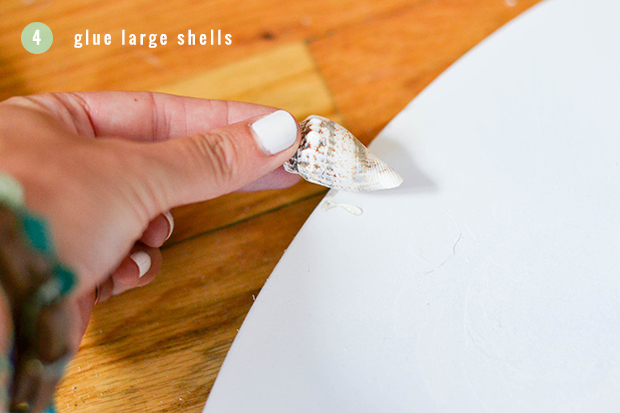 Step 5
Next add about an inch of glue to the edge and add the smaller shells in bunches. Don't worry about creating any sort of pattern. I think the random clutter of shells gives it that rustic, casual look.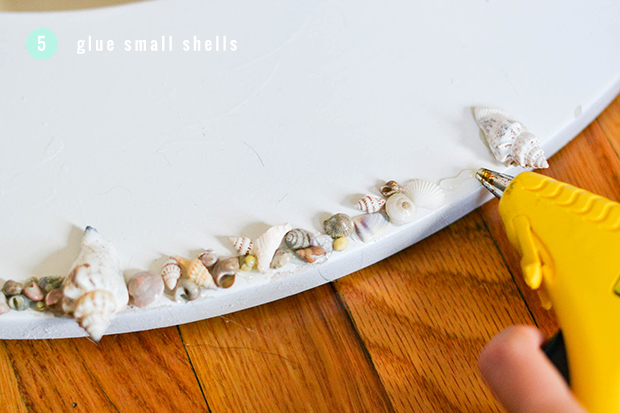 Since glue from glue guns dries insanely fast, by the time you're done, just wait about 15 minutes and hang your mirror up. I decided to put mine in my bedroom above my new dresser. Check it out!