Decor & Styling
My (Second) San Francisco Studio Home Tour
posted on July 19, 2017 | by Amanda Holstein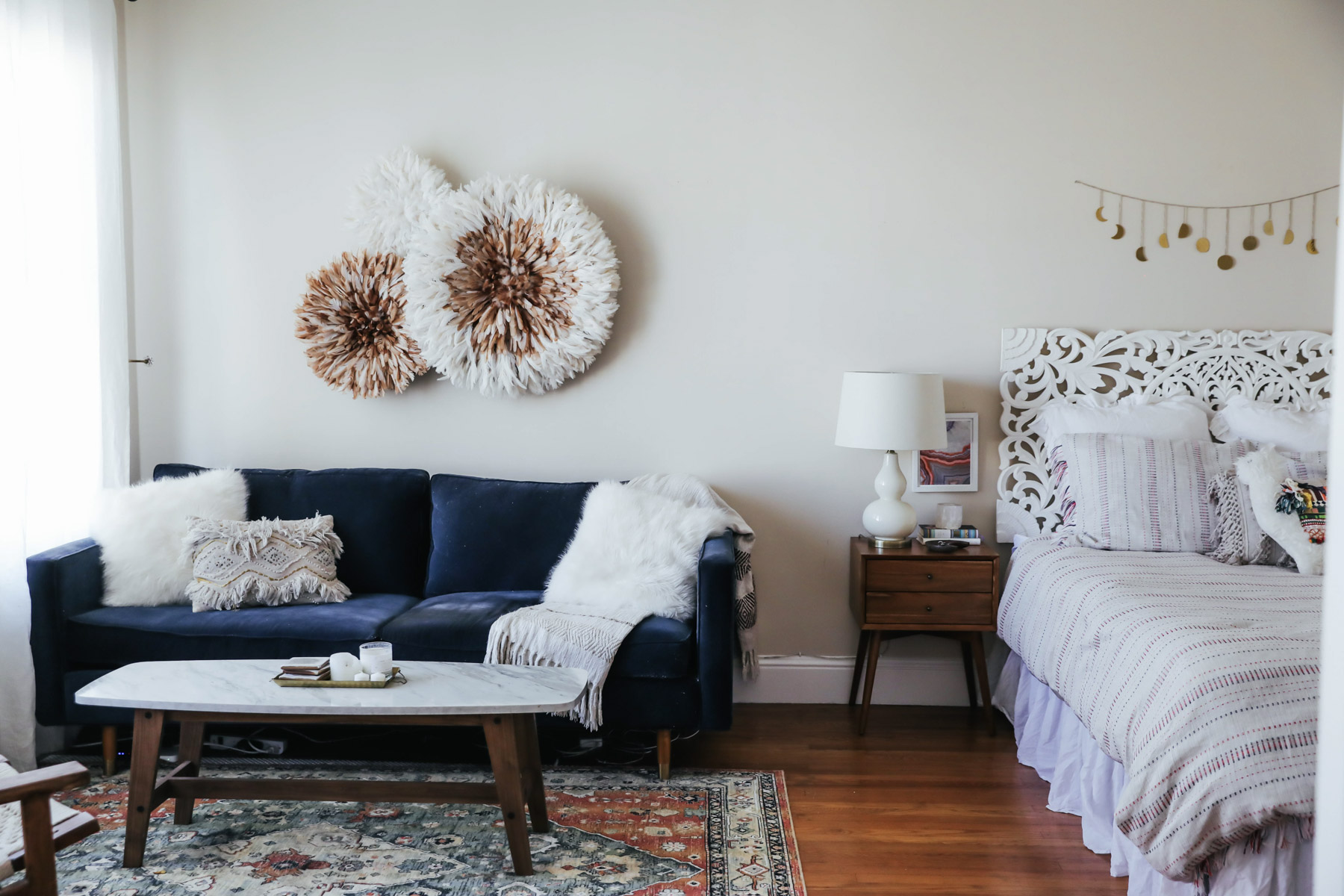 You all know I move a lot. In fact, I've lived in 8 different apartments since college! Lucky for you, that means more home tours :). I've shared my current San Francisco studio apartment in various posts (like this DIY Console Makeover) and plenty of times on Instagram, but I've yet to share a full home tour.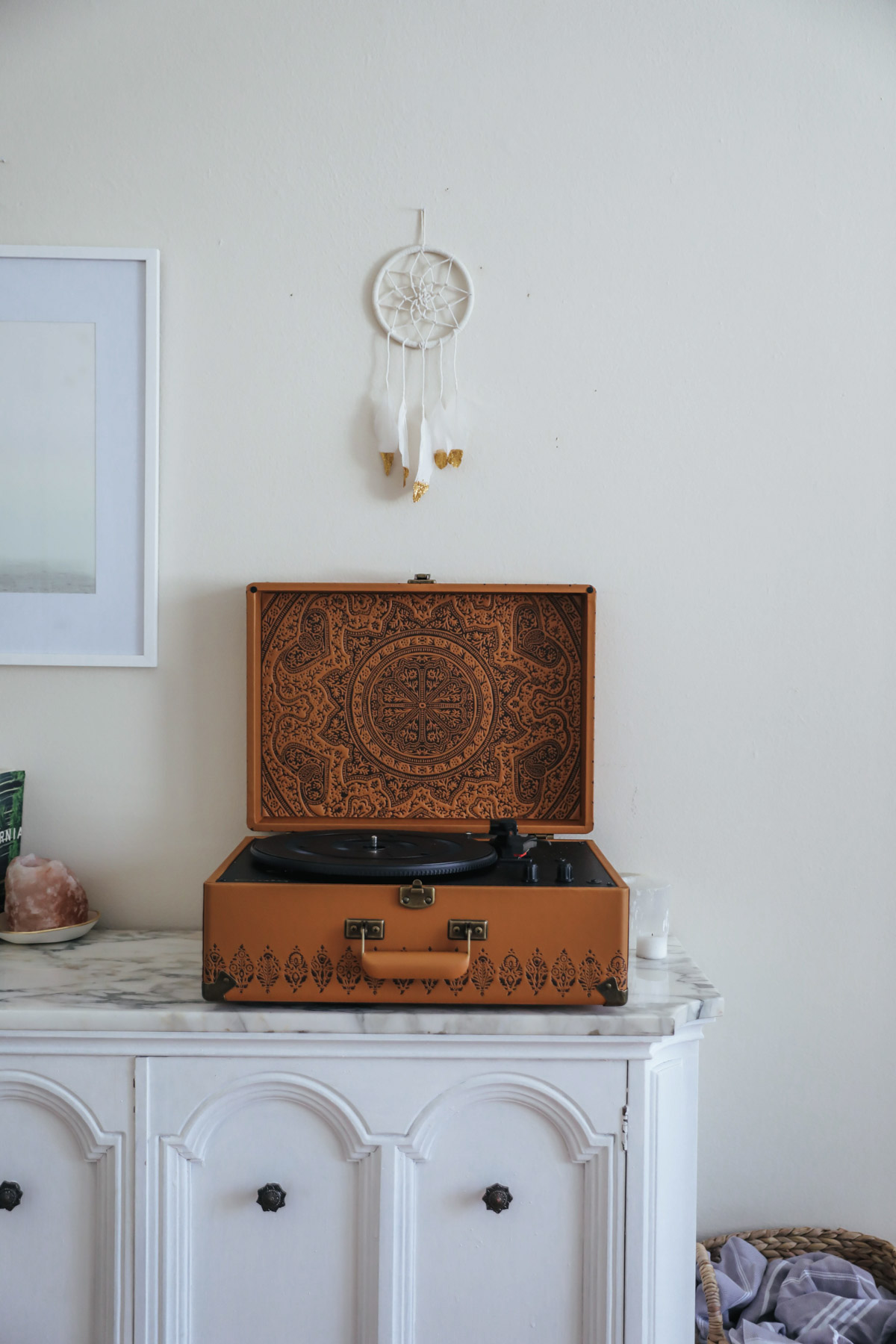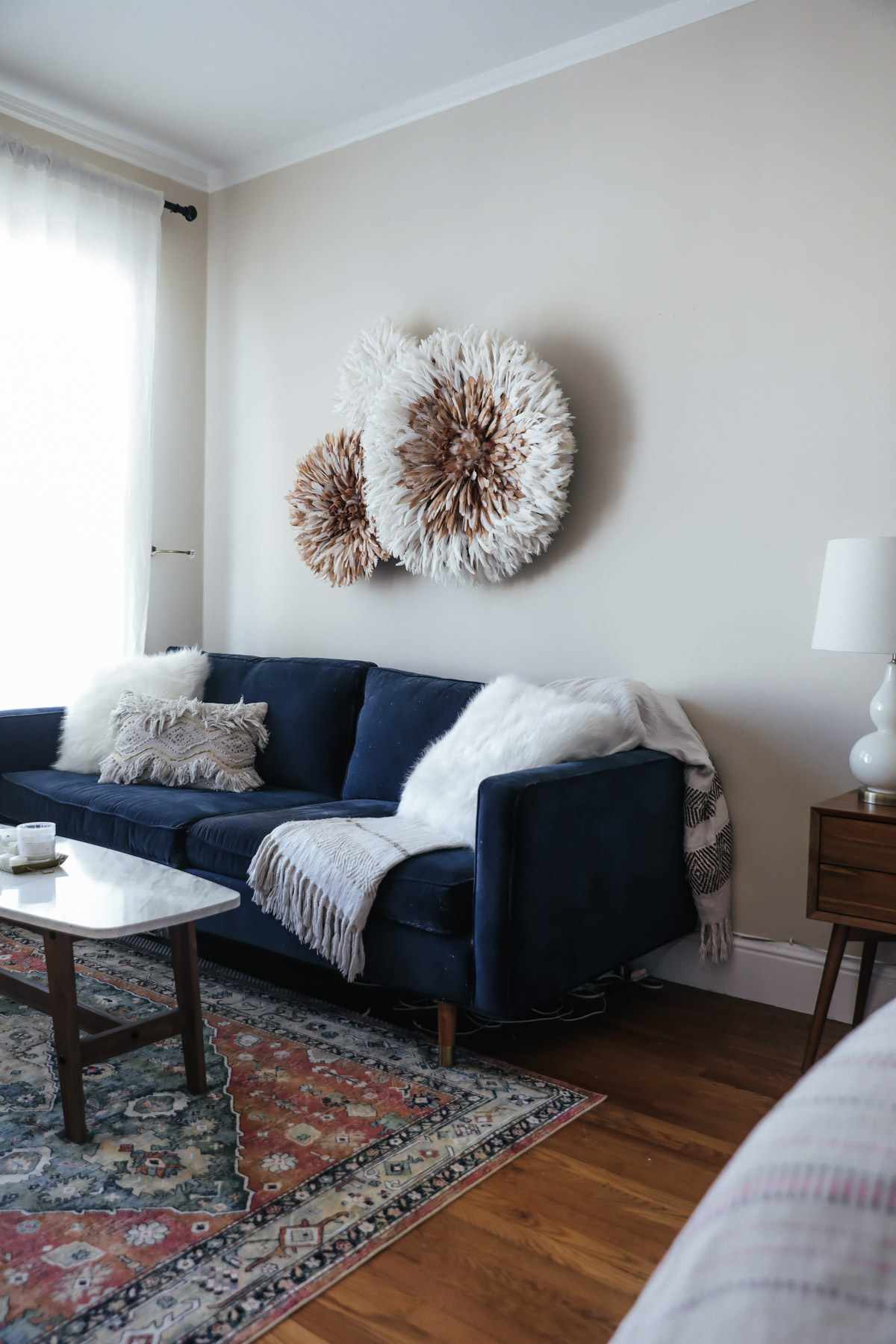 So, why did I move from my last San Francisco studio apartment? Though I loved my previous space, it was quite overpriced. I had chosen it quickly because I was just moving back from New York and needed a place ASAP. It was beautiful and in my favorite neighborhood (Russian Hill), so I snagged it with just two days before arriving. After living there for a year, I knew I could find another studio for a lot less. And I did, literally one block away! So now here I am.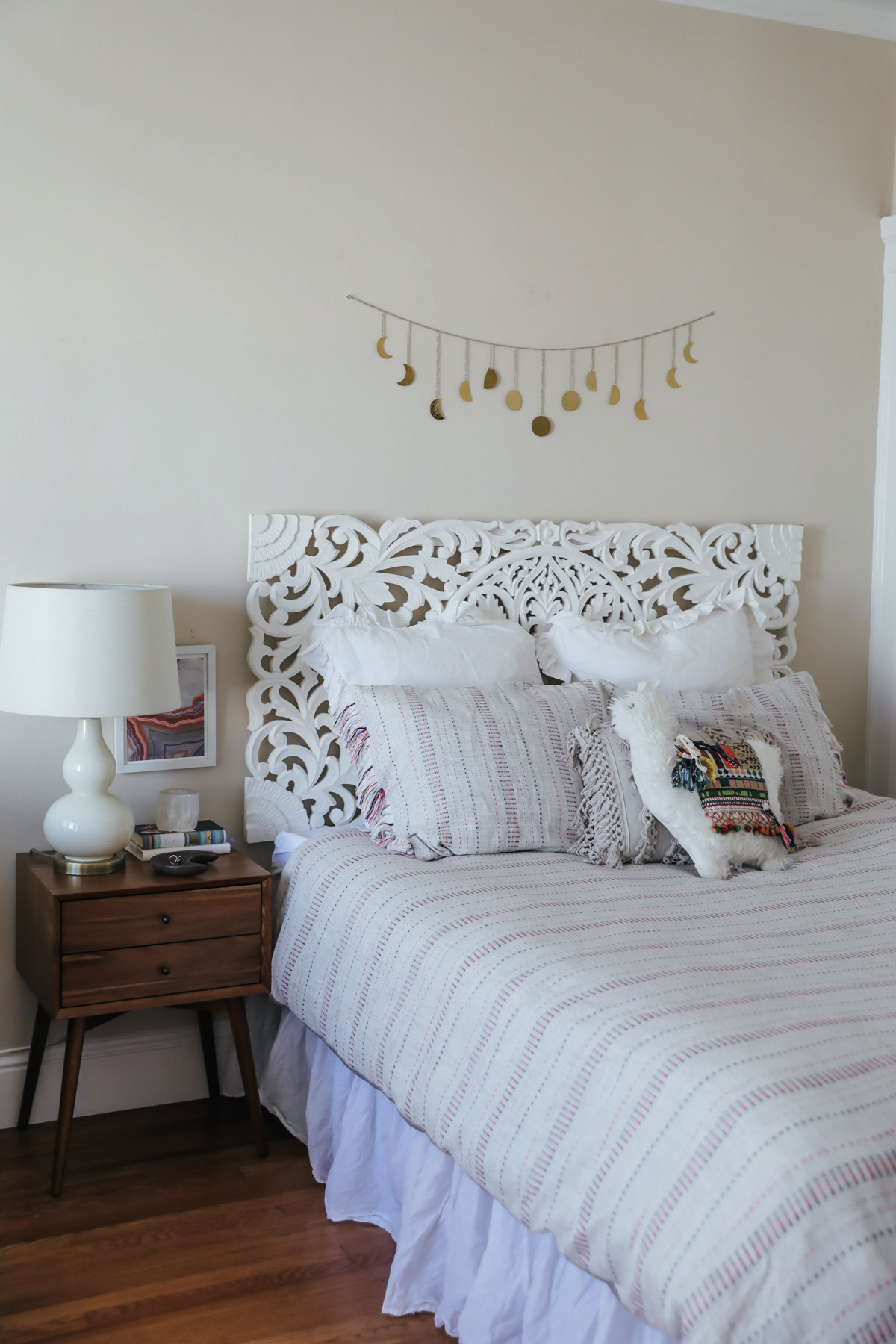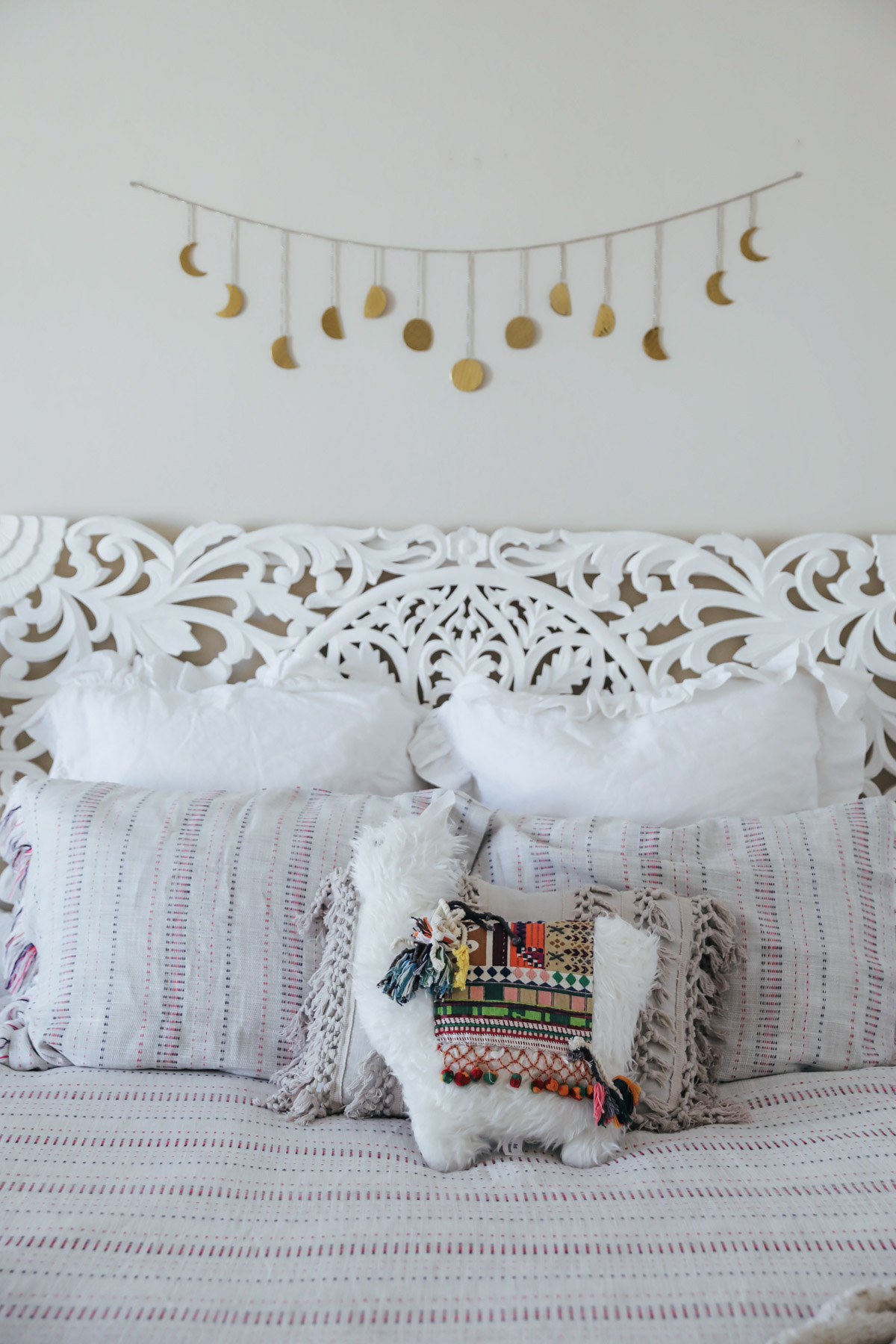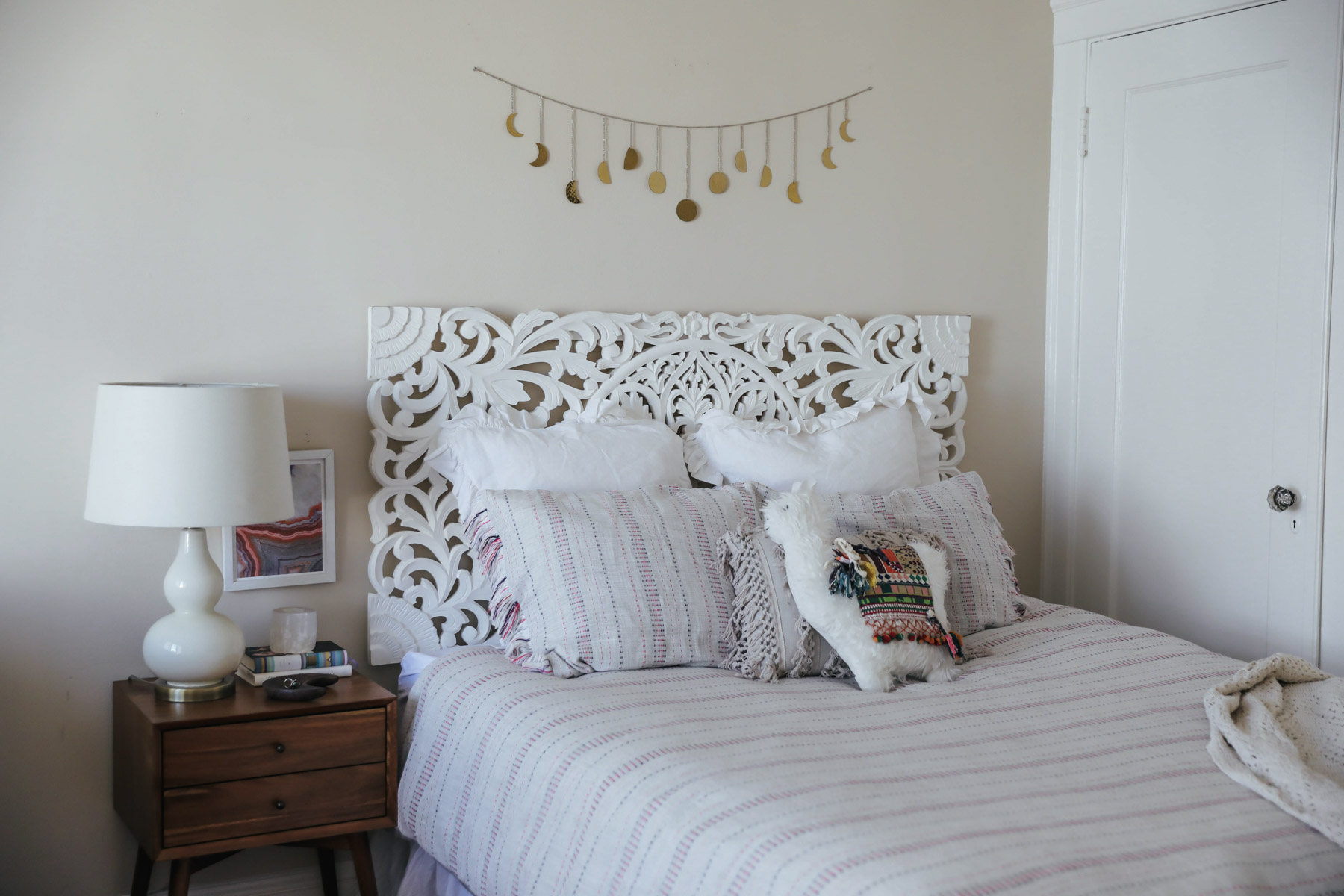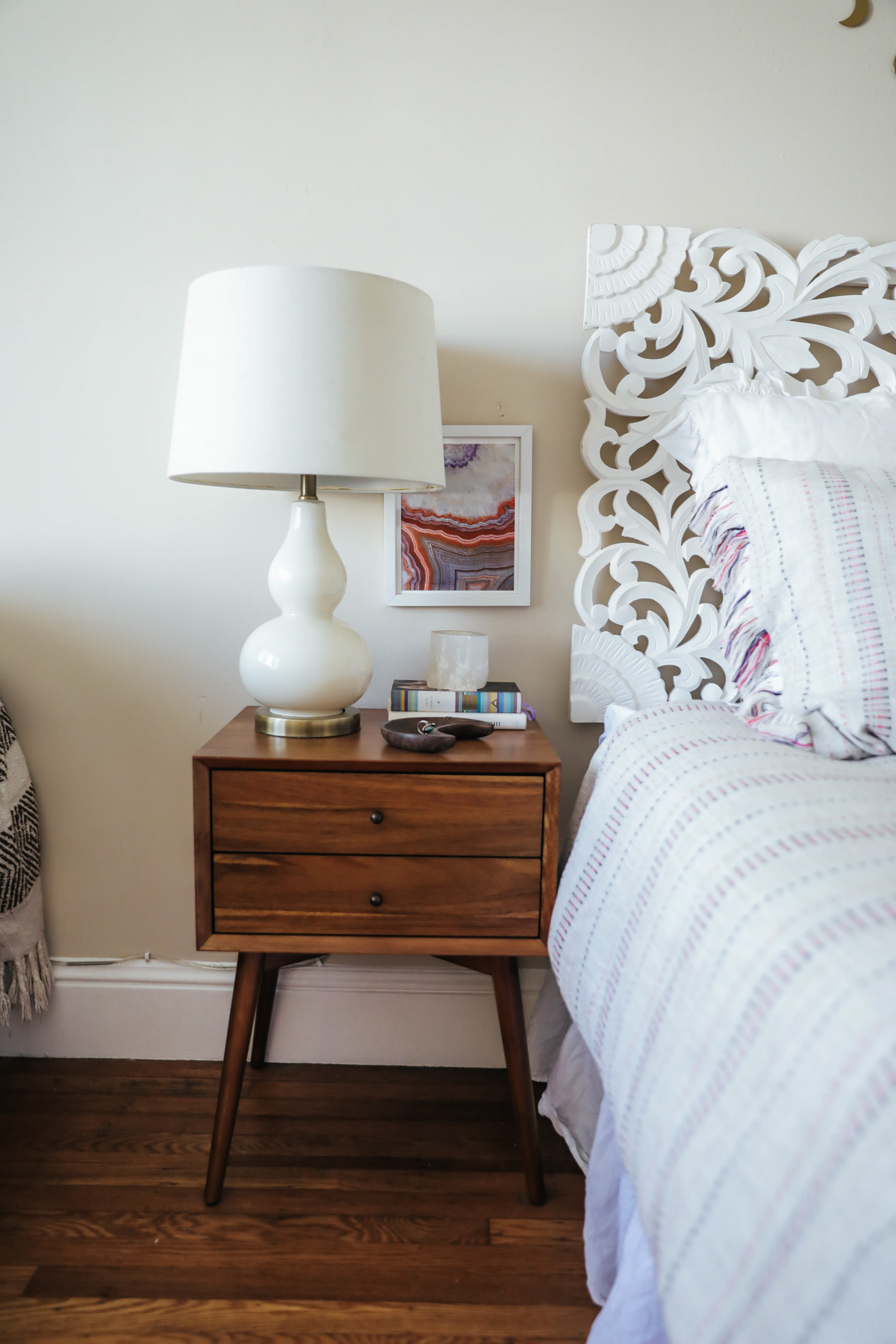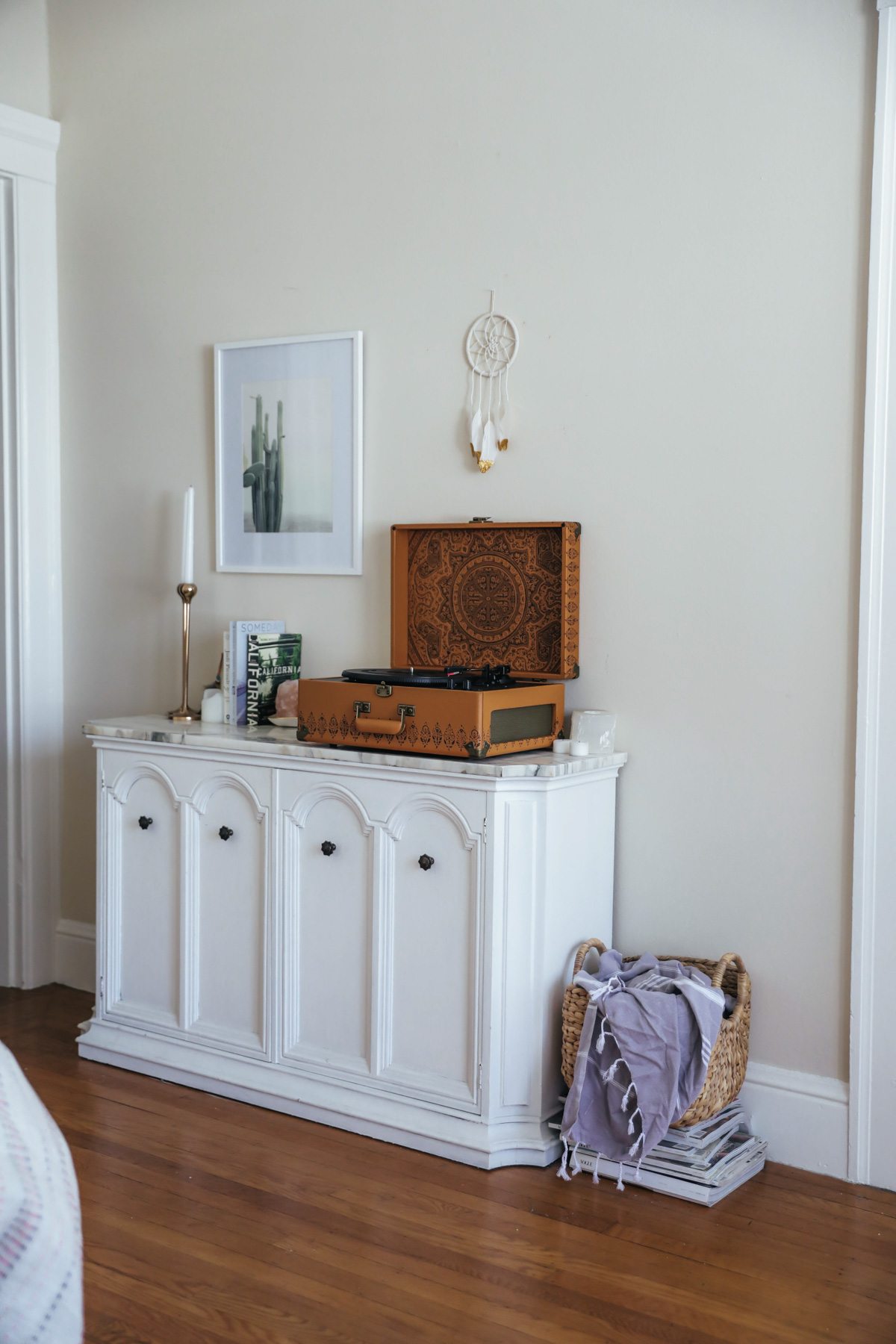 As you can see, I kept a lot of the same furniture as my previous apartment. The sofa, the headboard, and the bedside table are all the same. I tried to bring in more of a boho vibe with the textiles: a new rug, different bedding, and more textured wall art. I also swapped out my desk and was able to fit a small dining table. What I think is going to surprise you the most is just how small my place actually is! Photos can be deceiving, but hopefully, you can get a better sense of how things are laid out.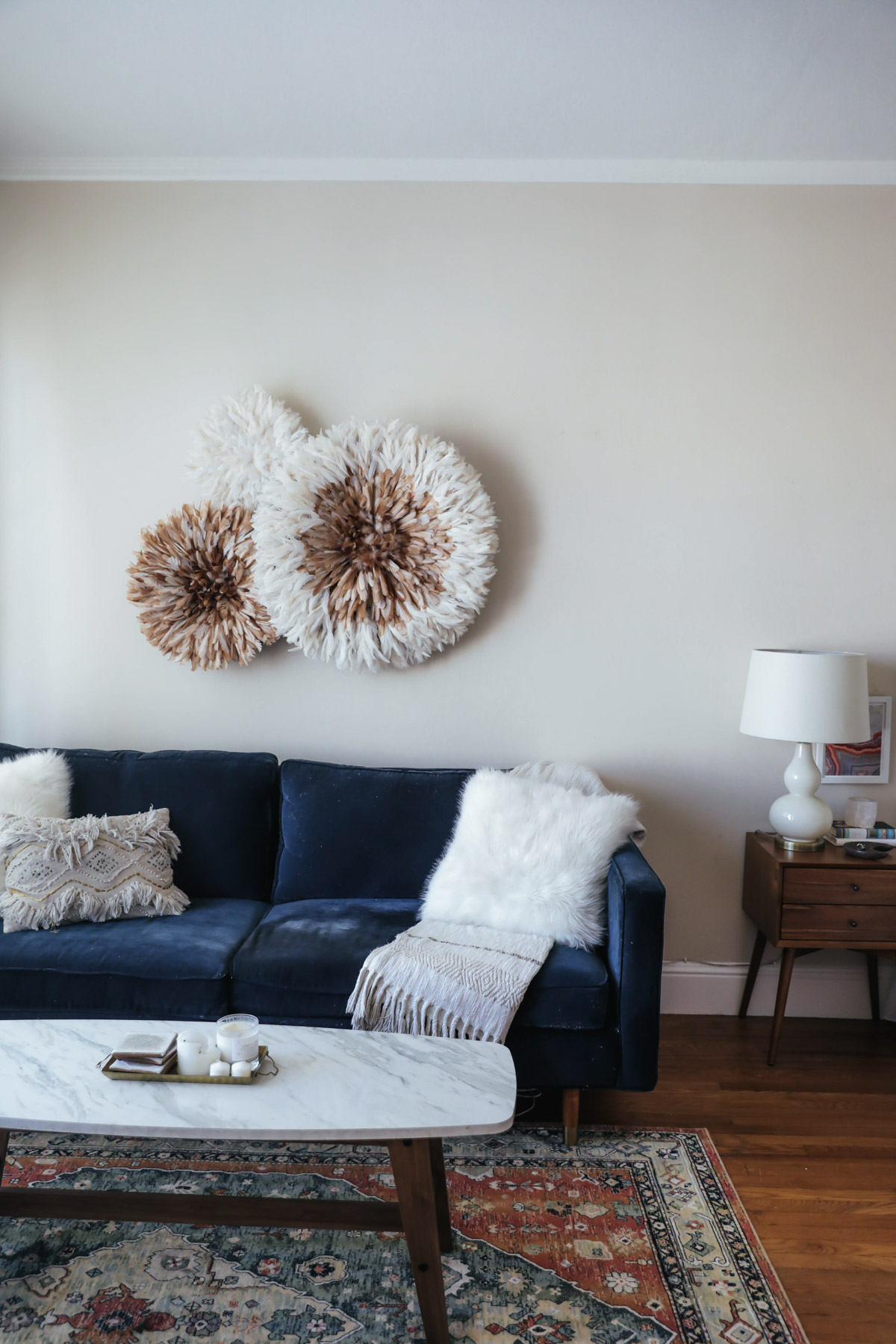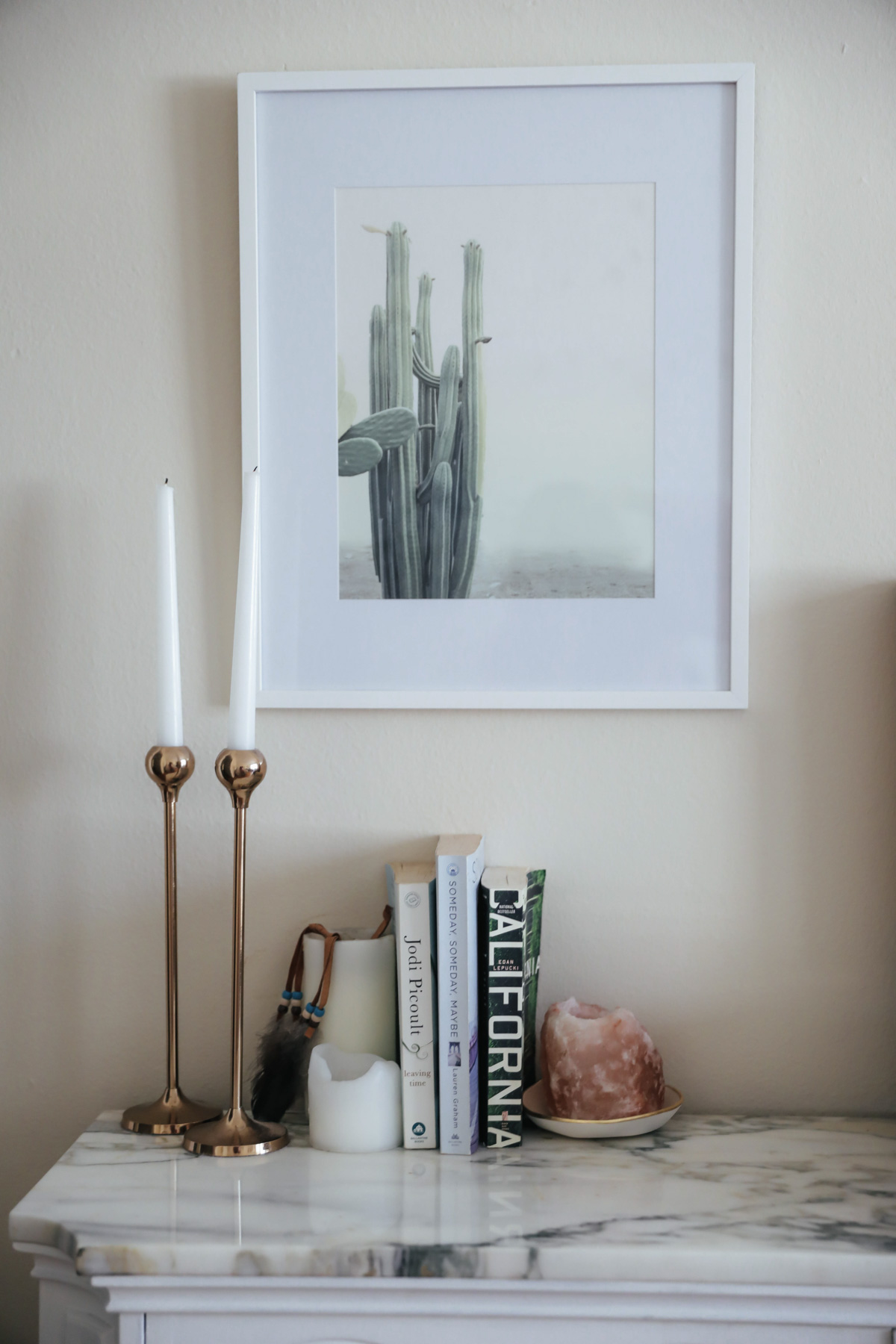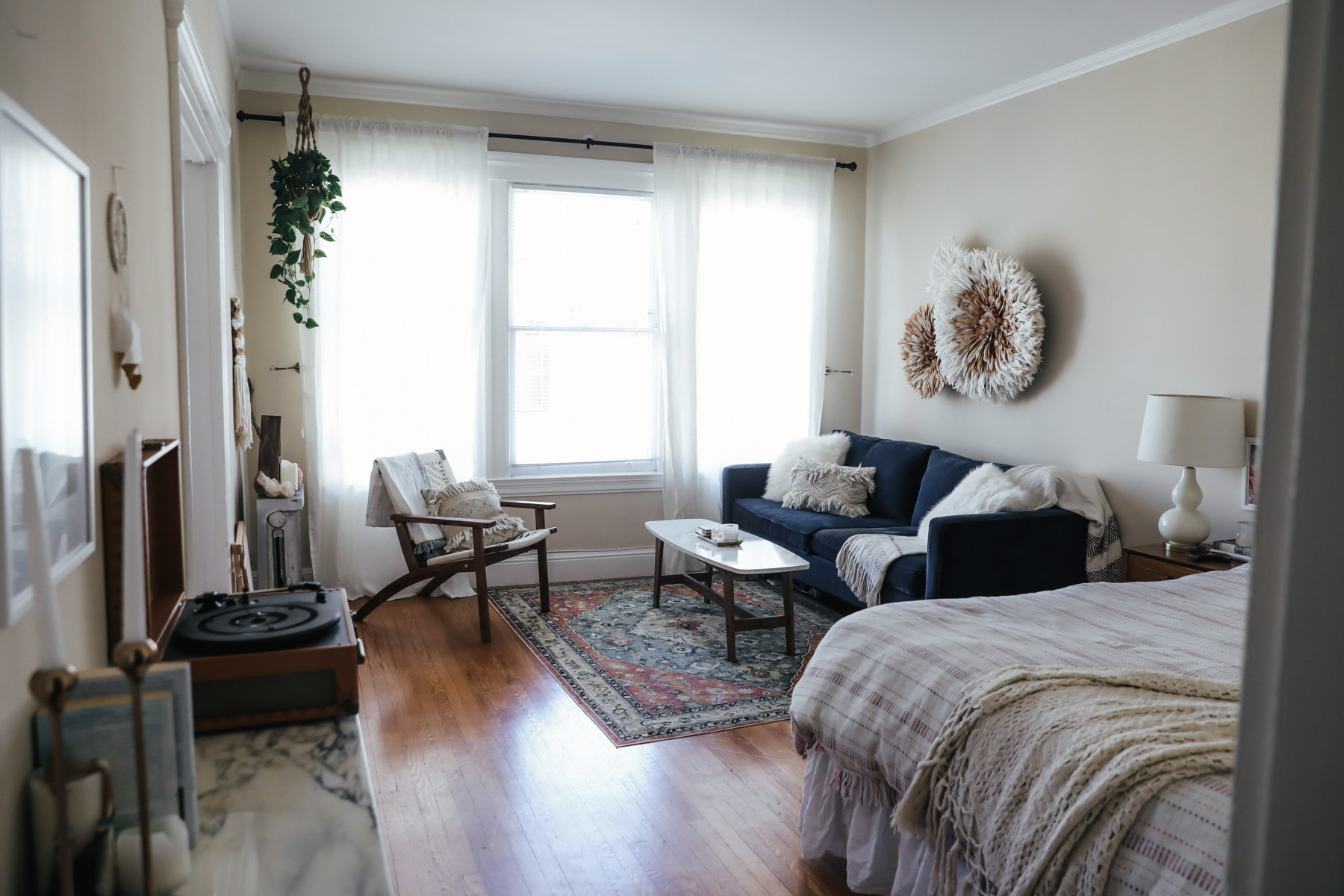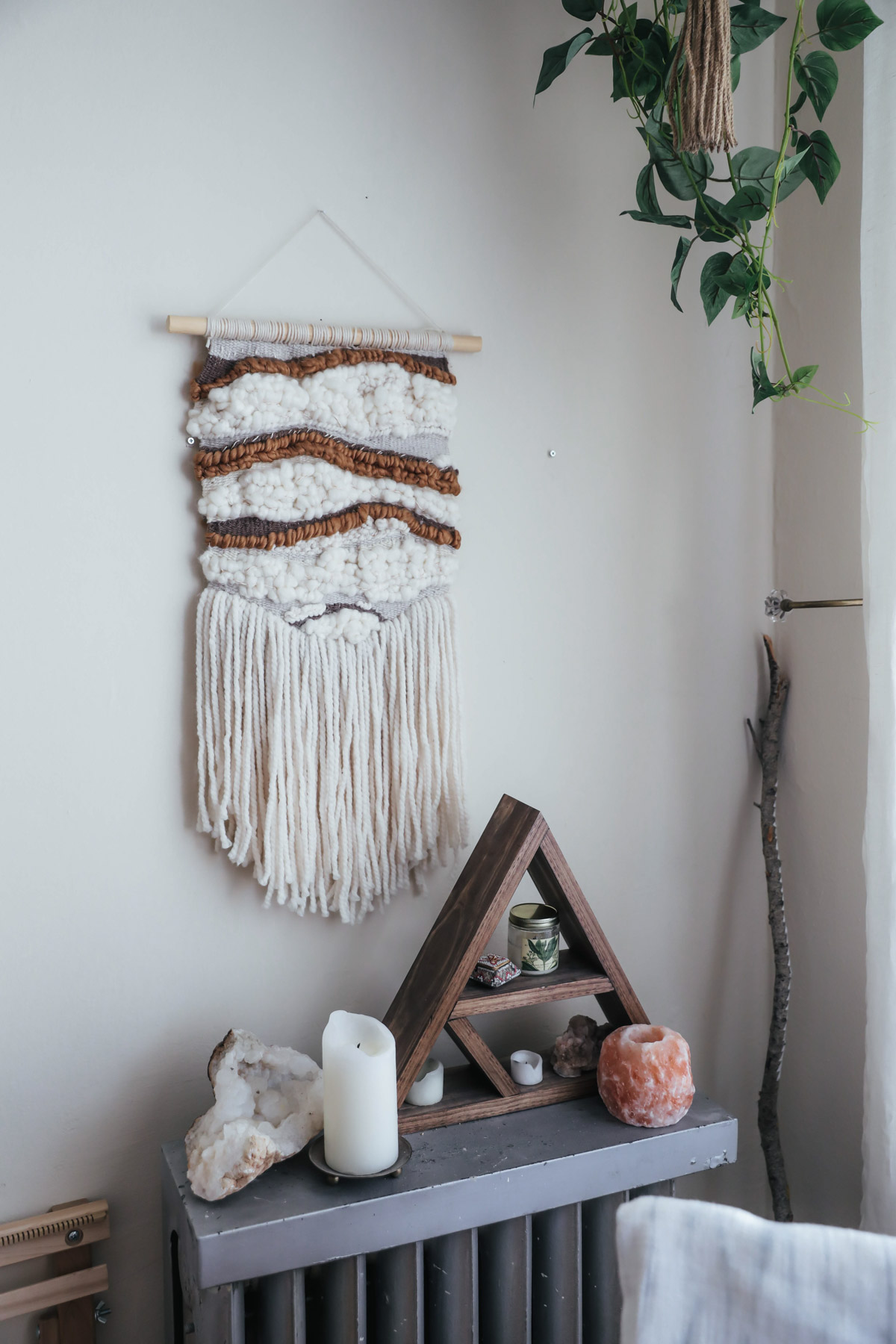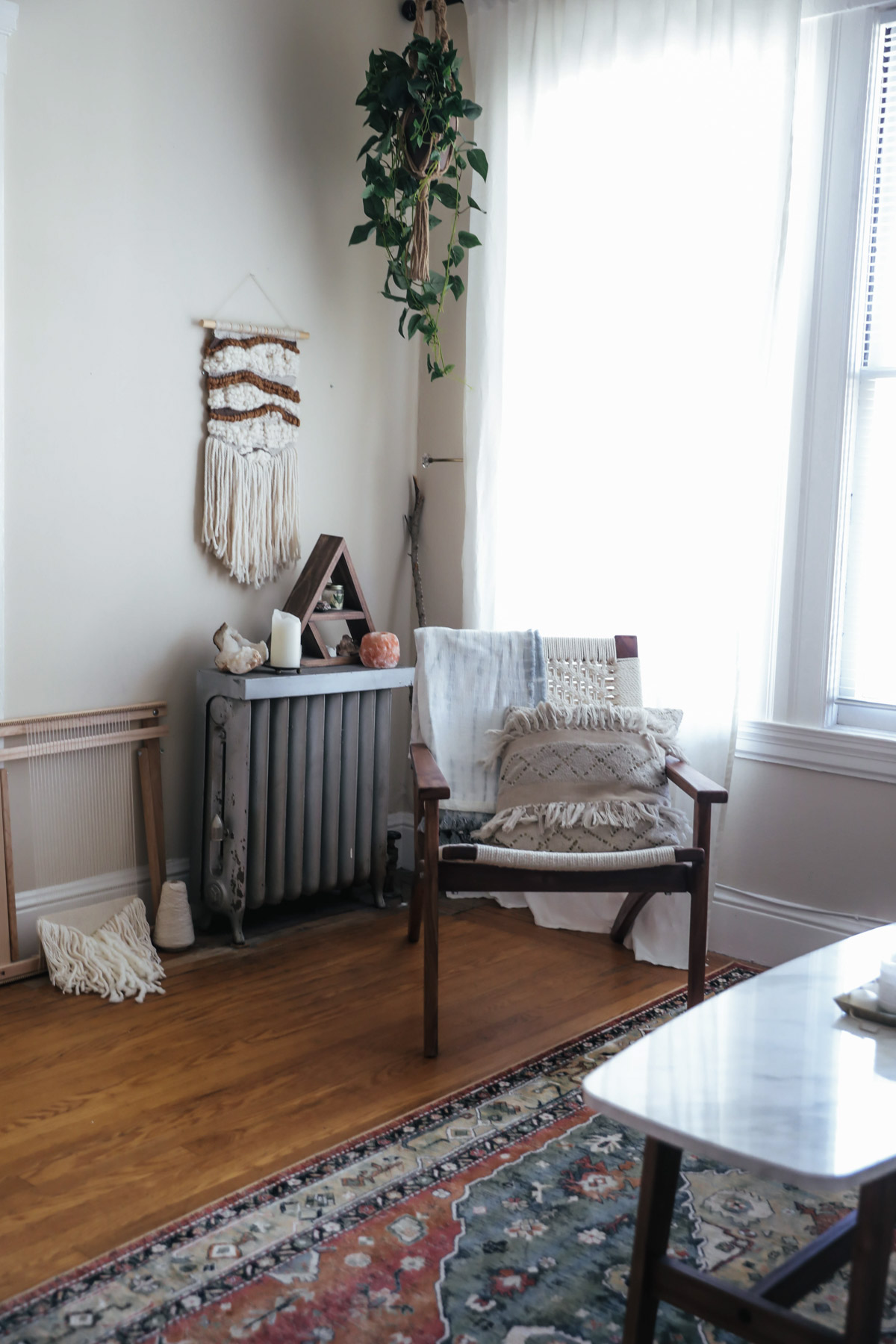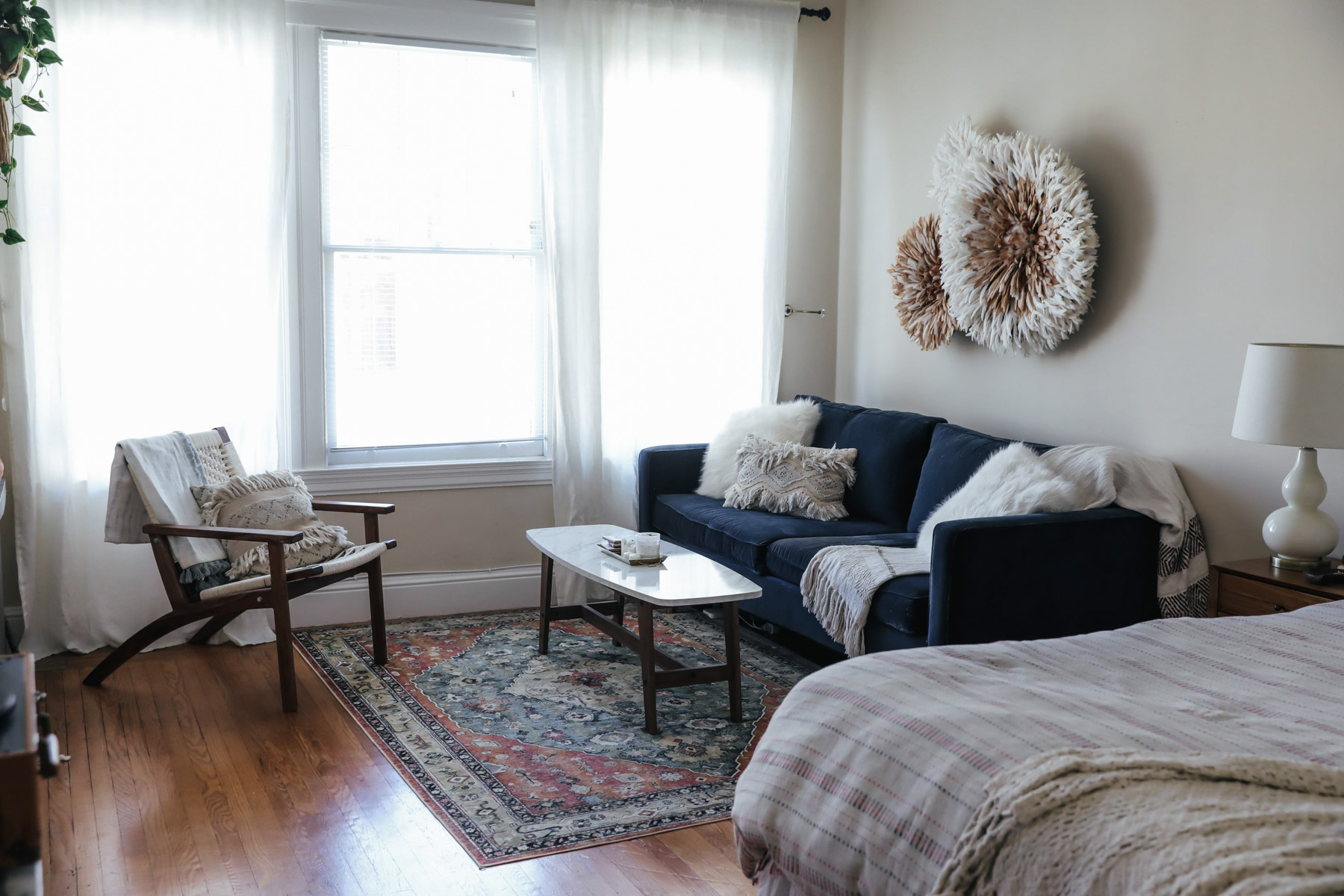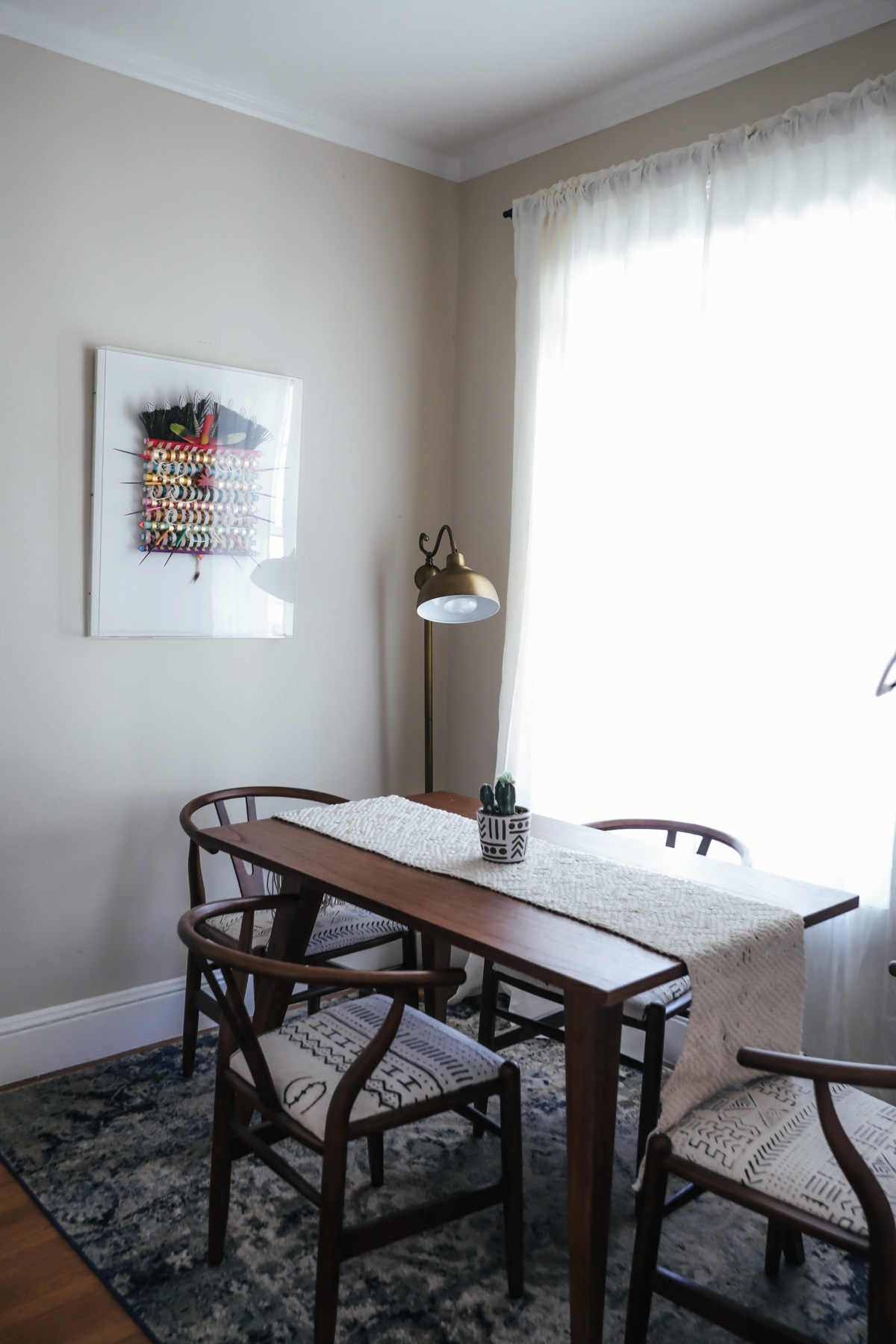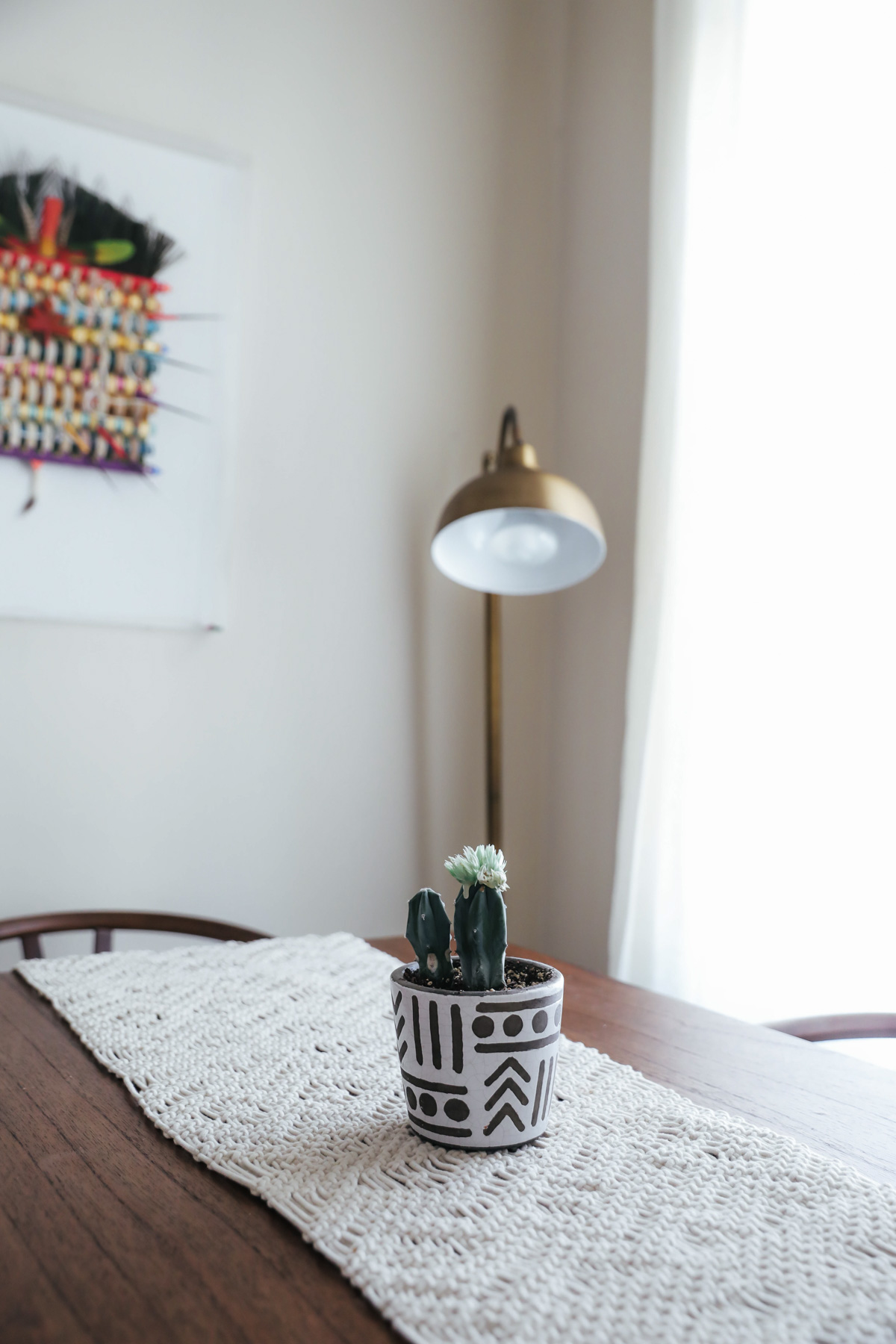 What I love most about this studio apartment is the separation of space. There are more walls and turns and nooks, which actually helps make it feel bigger than it really is. My desk feels like it's in its own room and I even have a little dining nook. The original built-ins in the kitchen are probably my favorite feature in the whole place. And this gorgeous wooden triangle is my favorite piece of art!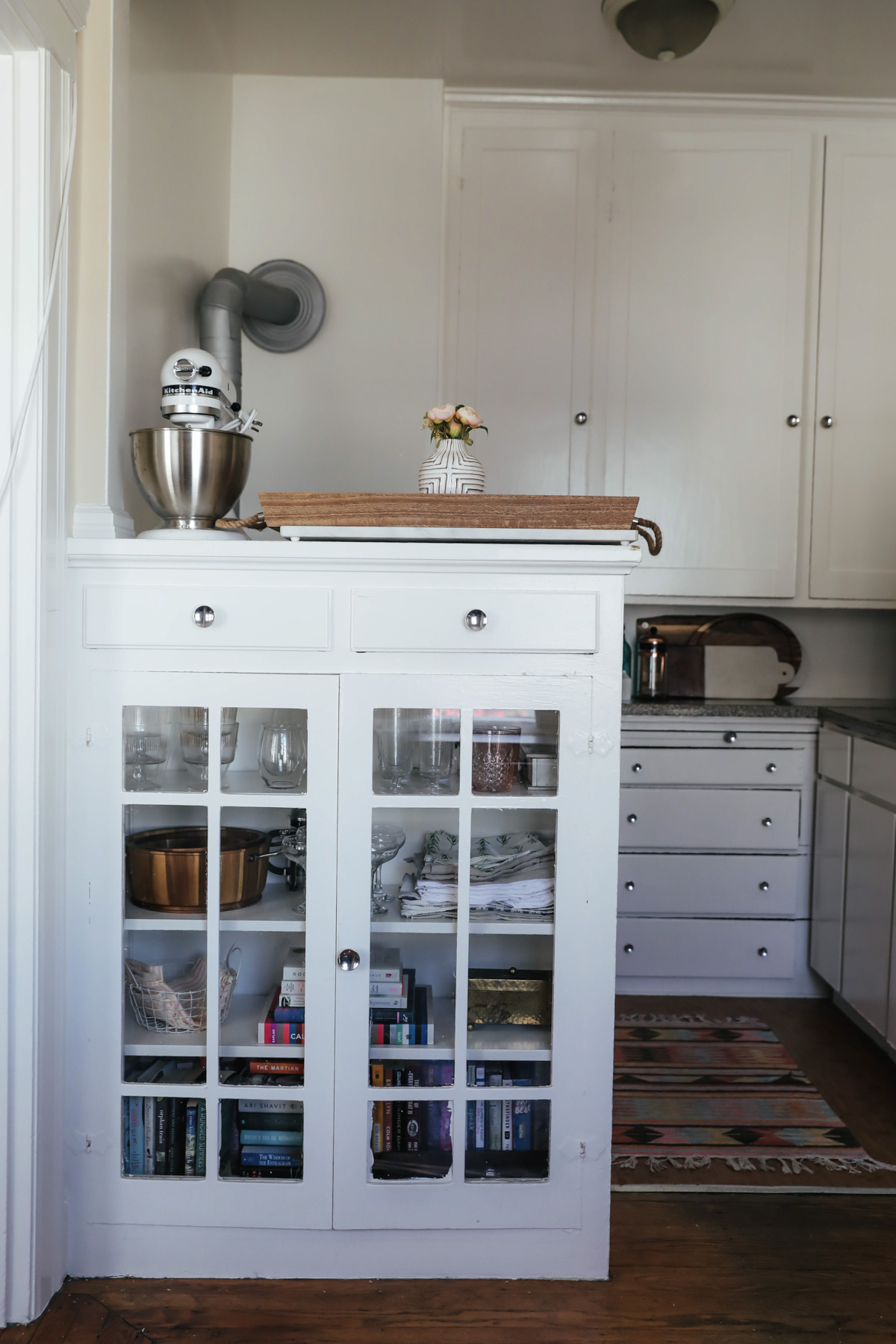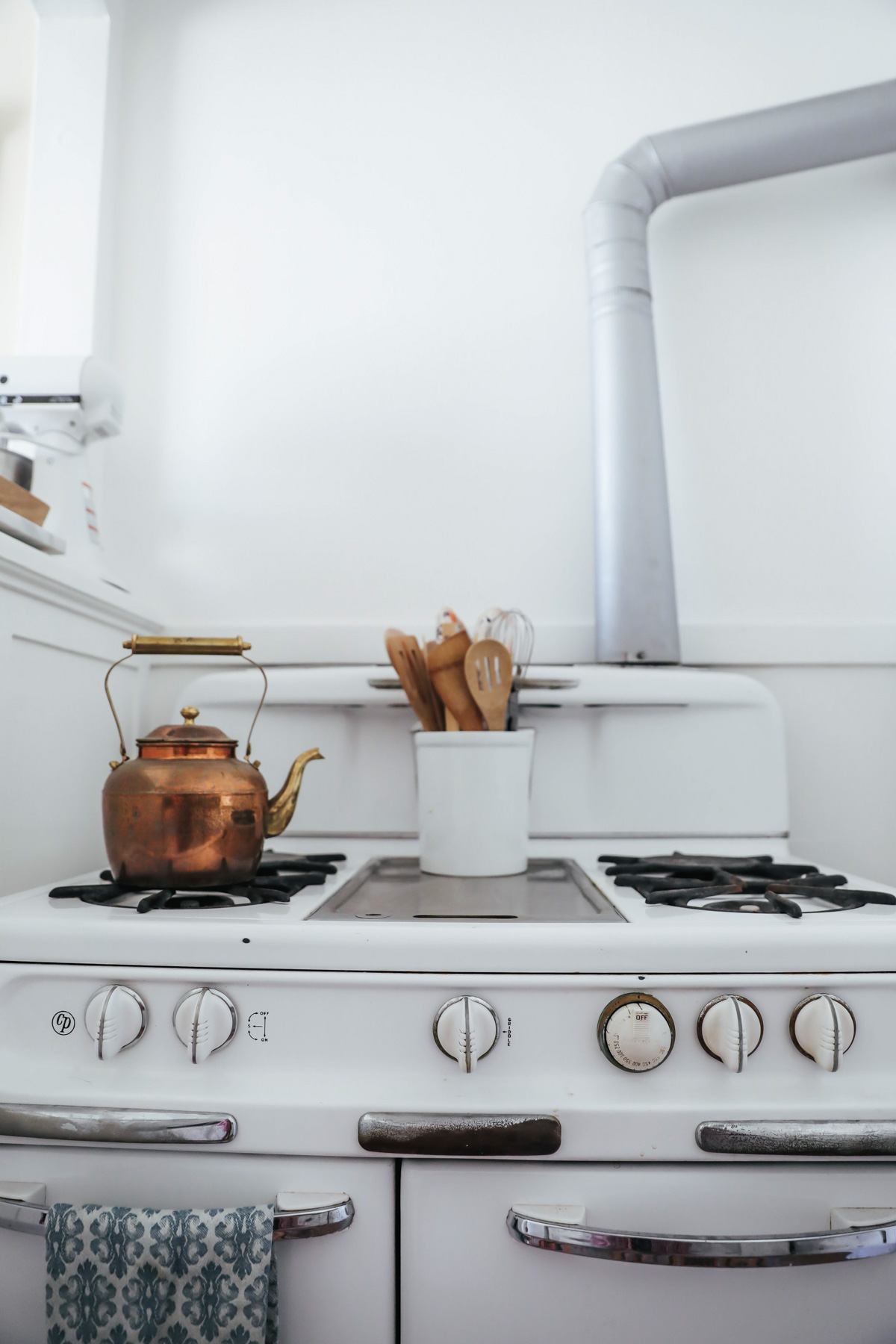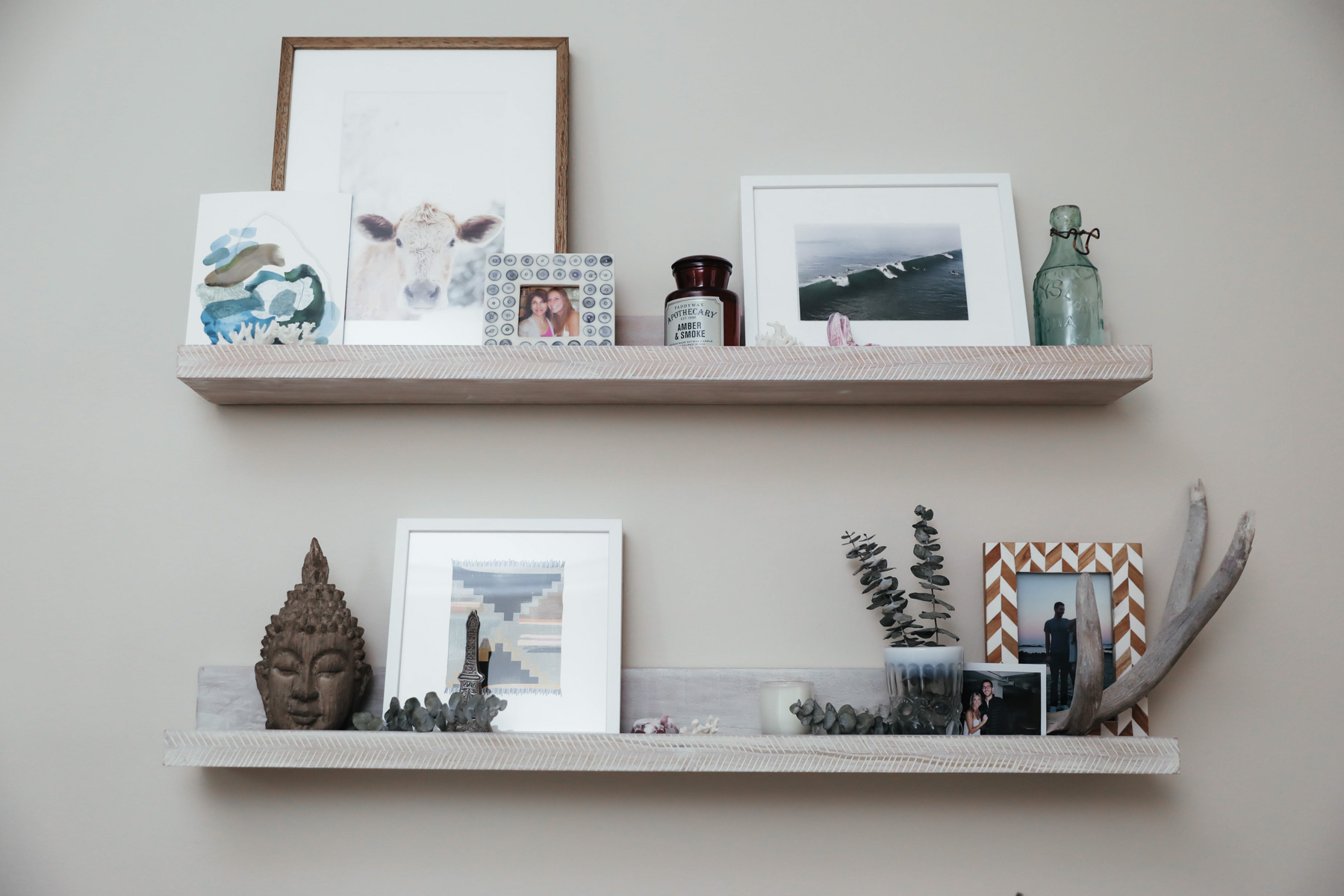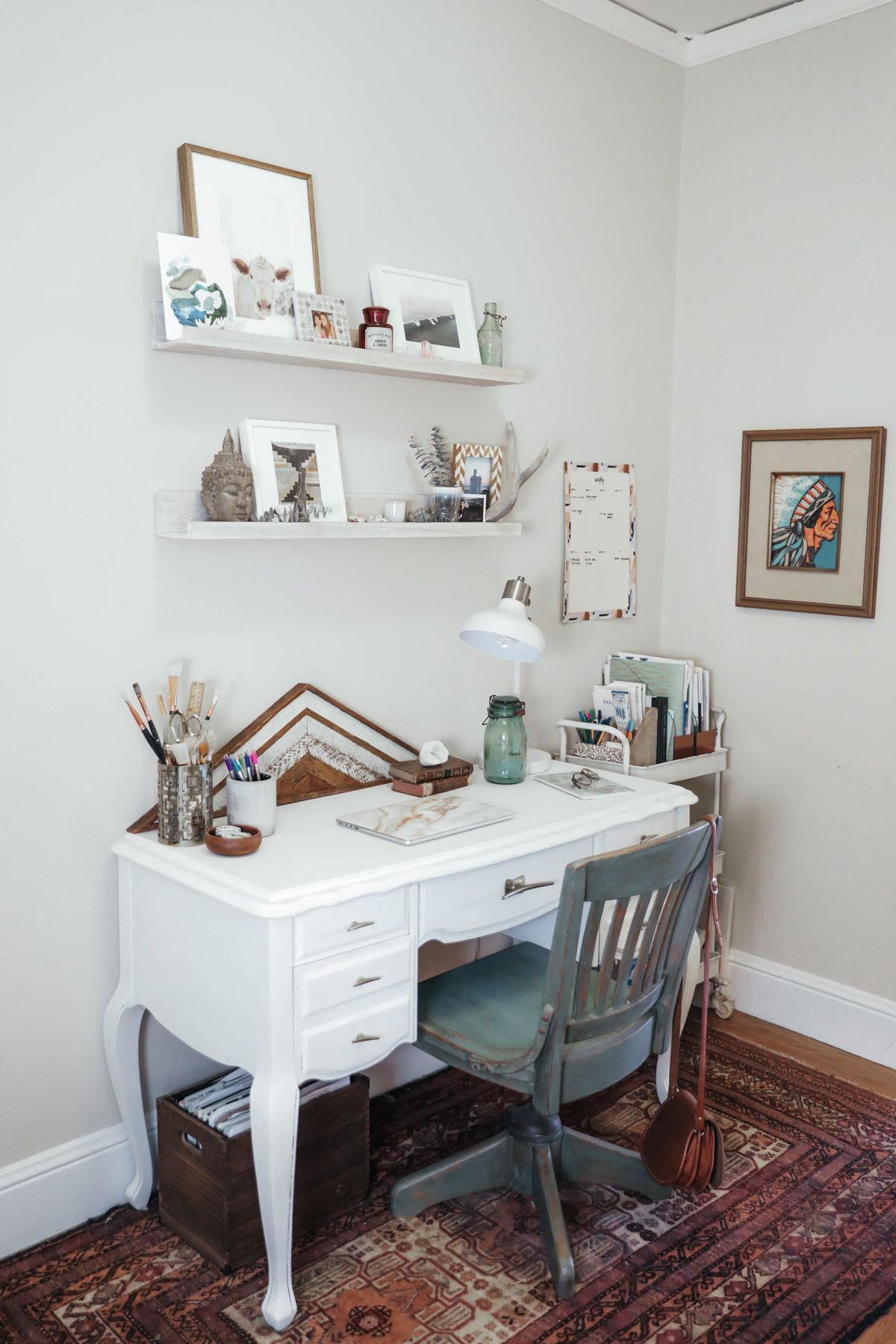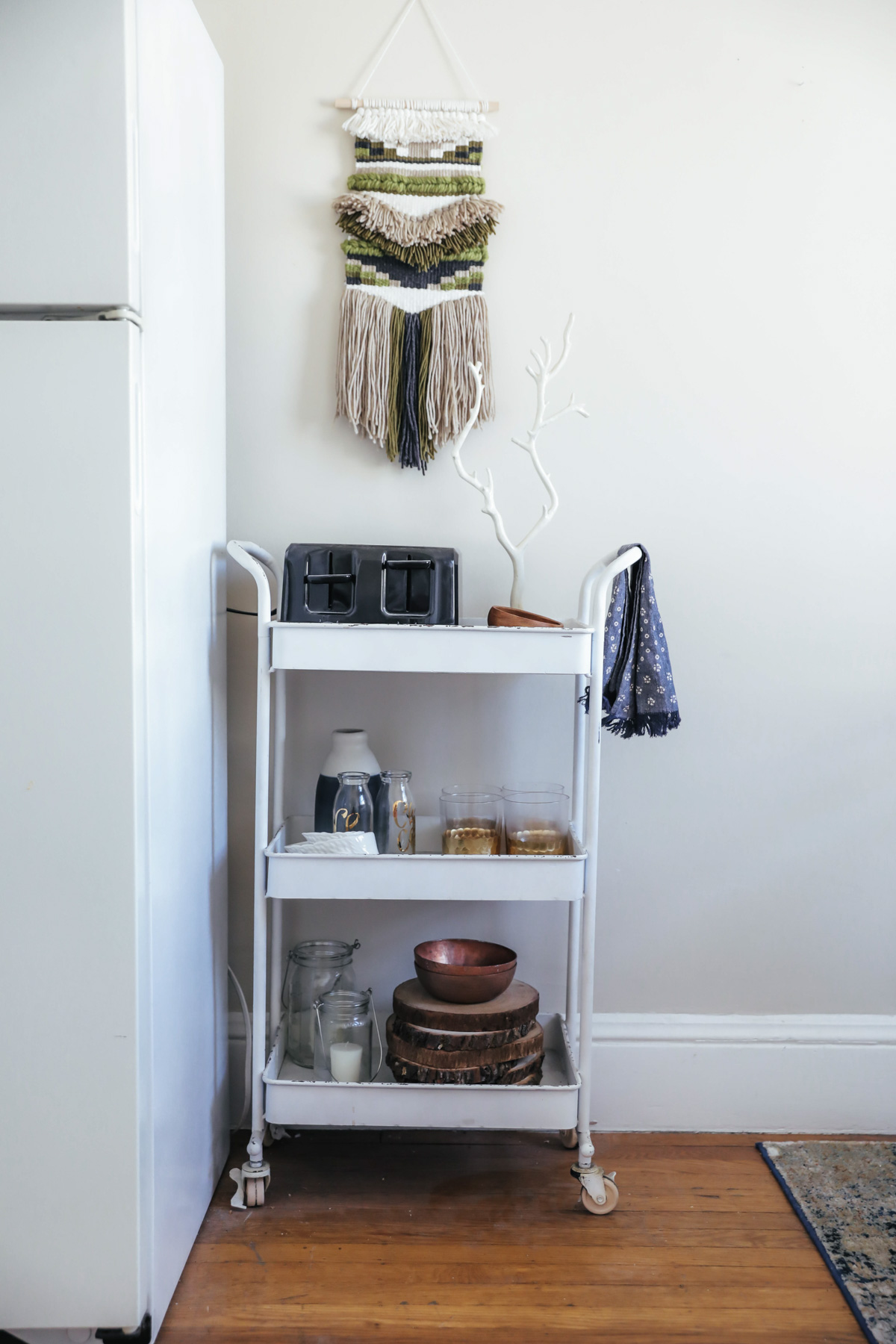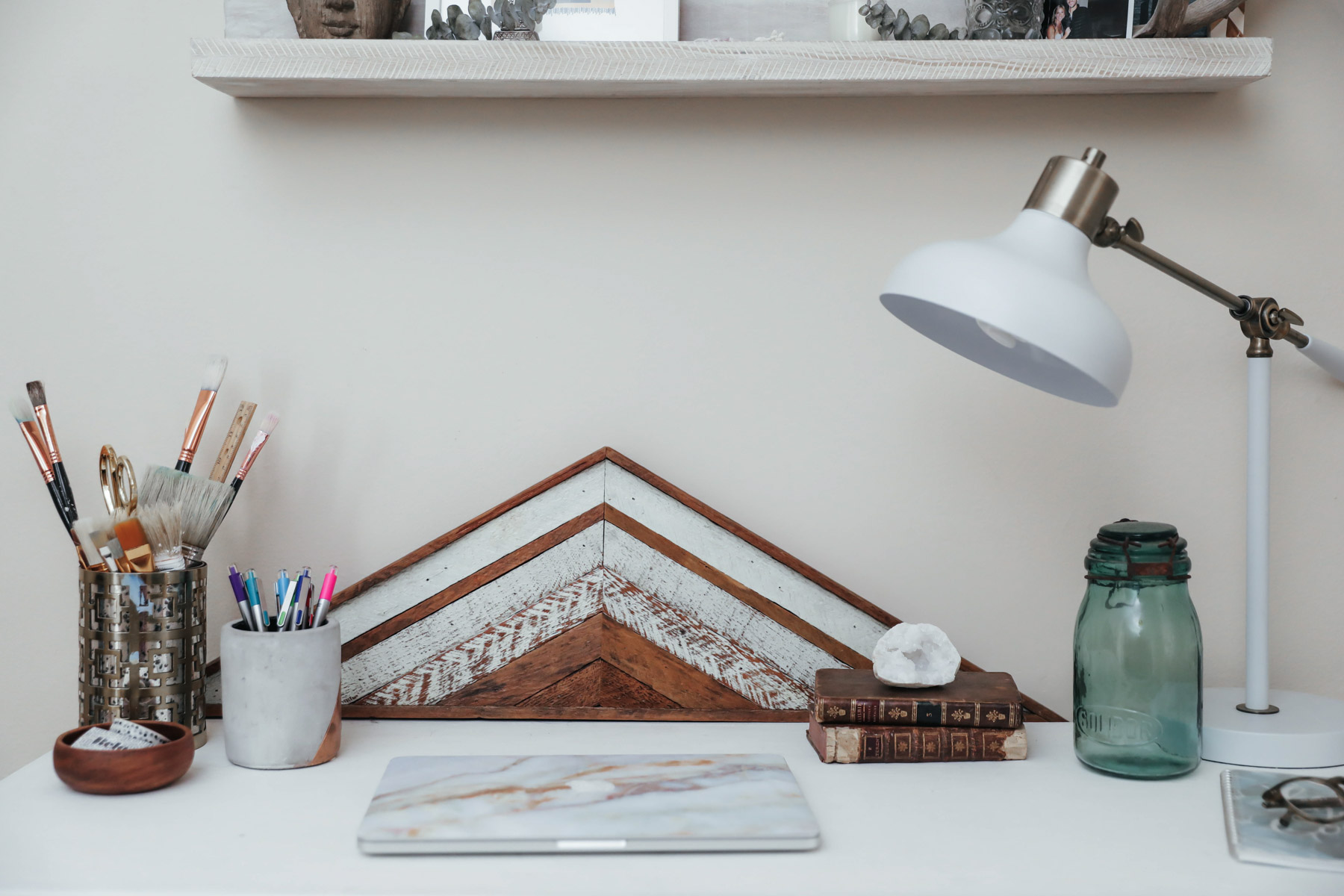 Shop The Post