Career Advice
I'm Hiring an Intern!
posted on February 1, 2016 | by Amanda Holstein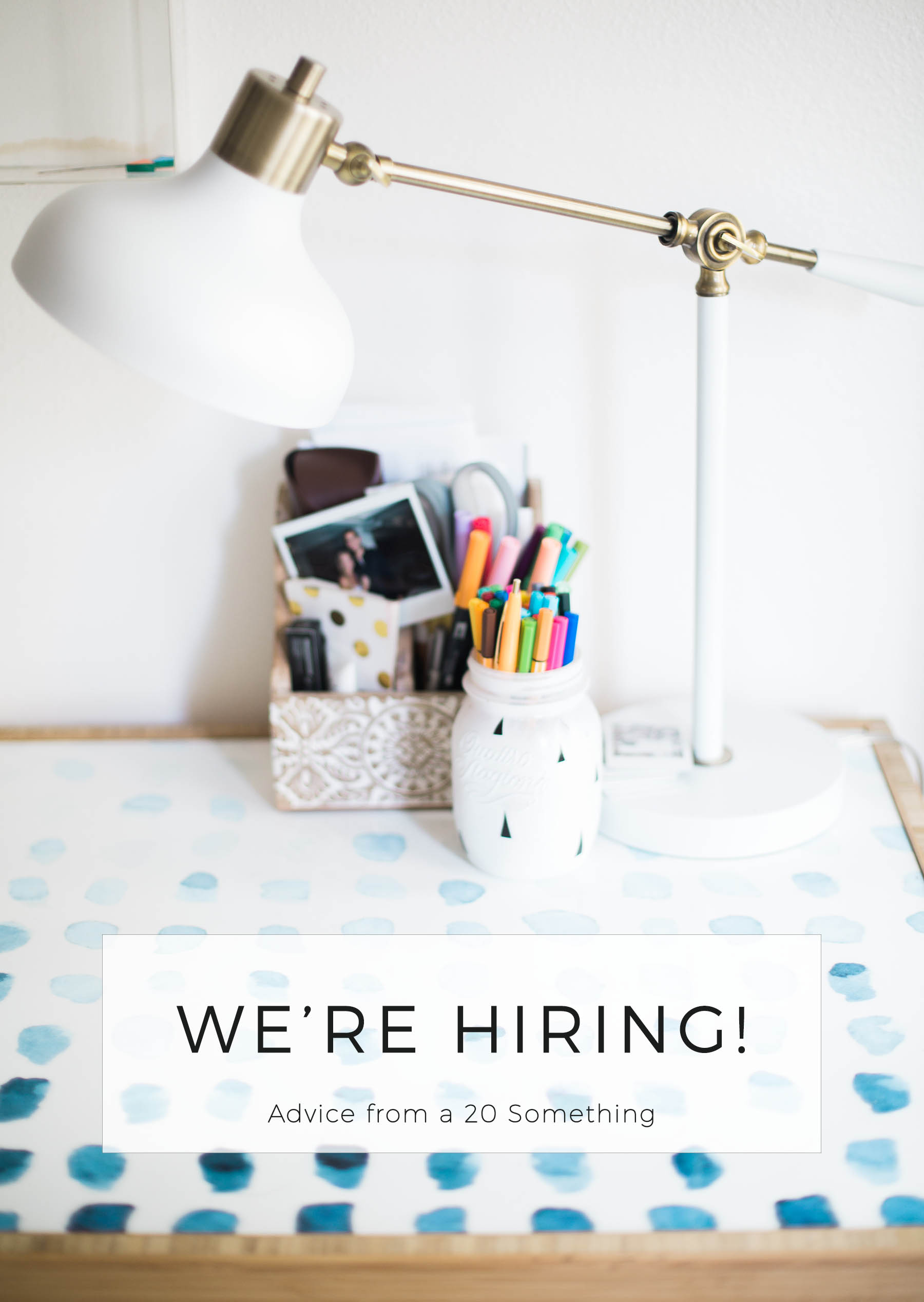 You guys, I need help.
Running a small business, let alone a blog, on your own is quite the daunting task. I'm finally ready to admit that I could seriously use some help. So, I've decided to hire an intern!
Who I'm Looking For:
A highly motivated, creative, and resourceful college student or recent graduate looking to gain a better understanding of blogging, social media & content marketing.
You are an avid lifestyle blog reader and may even already have a strong understanding of my blog & brand!
You are preferably based in San Francisco (although I'm open to out of towners as well).
Bonus: You have experience with WordPress and Photoshop!
Responsibilities:
You will be helping me with a variety of tasks, including (but not limited to) creating a social media calendar, updating archived blog content, implement organizational systems, and even contribute content!
I'm open to having you work on whatever you want if it's of interest to you and will help further your career!
What You'll Get Out of It:
All the career advice, networking contacts, and anything else I can offer to help further advance your career!
This is an unpaid internship, but I hope to make it worth your while in any way that I can!
Interested?
Email me at hello@amandaholstein.com with "Intern" or "Internship" in the title.
Provide a few sentences about yourself, your experience, and your goals.
Feel free to include your resume or any relevant work.
YAY! THANK YOU!