Hair
All of Your Hair Questions — Answered!
posted on April 30, 2015 | by Amanda Holstein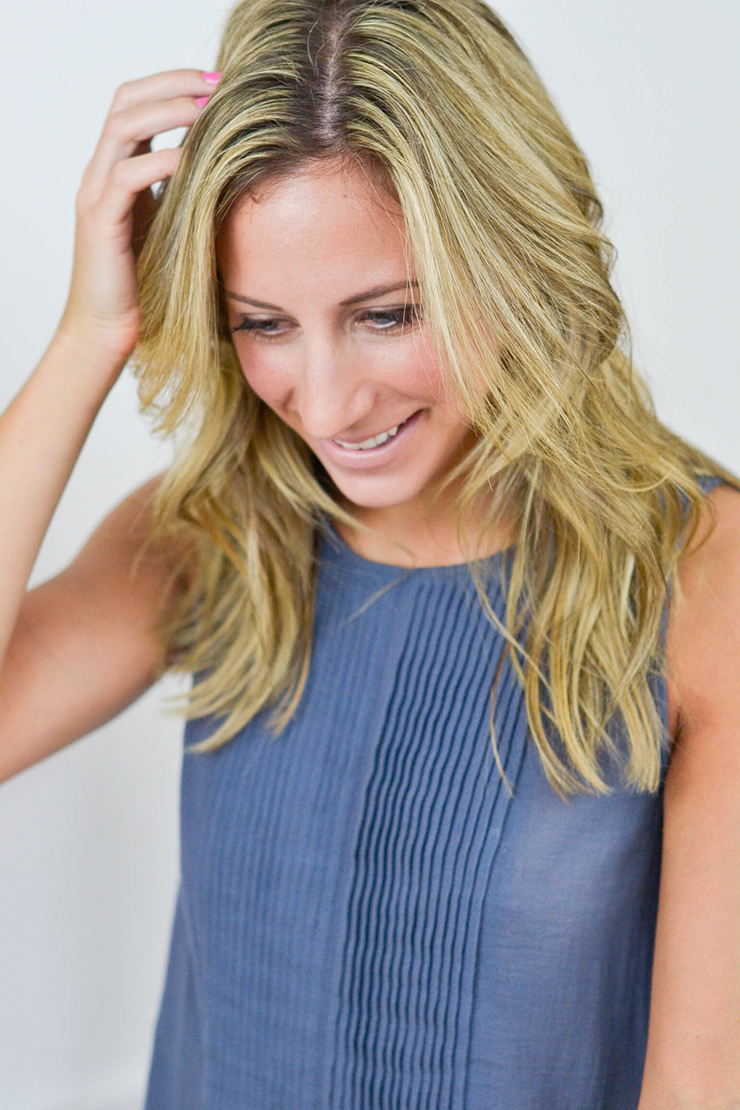 As you may have seen on Instagram, I've teamed up with beauty writer and freelance hair guru Maritza Buelvas to answer all of your hair questions. I loved all the questions you left us in last week's Instagram post, and now we've finally got the answers for you!
And this girl knows what she's talking about. Maritza currently writes and produces beauty editorials for The Everygirl and Brit+Co. Her work has been featured on Lauren Conrad, Free People, Darling and Camille Styles numerous times, along with being recognized by fashion-beauty bibles such as Beauty High and This Is Glamorous. Her work can be seen on her site Beauty For Bloggers, You Tube, Instagram and Twitter.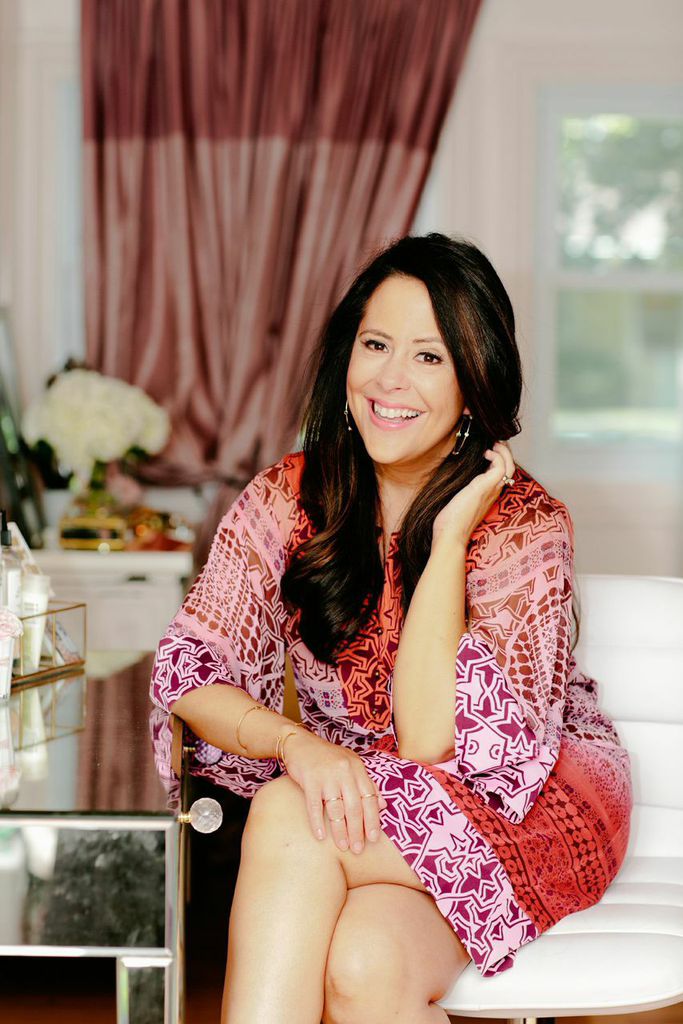 Let's get started!
Question:
What's the best volumizer/thickening crème? I've got thick, fine hair in a short, uneven do. Have used bumble and bumble thickening crème before.
Answer:
I love Orbie's Thick Dry Finish Spray and then teasing with a fine tooth-teasing comb. Tease at the top, middle and underneath—teasing in the direction you want your hair to lay. This is key! Using the combination of these two tools not only creates volume, but keeps its hold.
Question:
What's a good way to go from curly hair to wavy hair without having to blow dry straight first?
Answer:
By using a large barrel curling iron or the widest clipless iron you can find. This technique will loosen your current curl, yet maintain a wave without having to straighten in any way.
Question:
How to get beach wave perfection!
Answer:
Prep your hair with Bumble and Bumble's Surf Spray or another quality sea salt spray and scrunch away (either on wet or dry hair). Next, form some chunkier, face-framing waves with a curling iron, leaving the ends out so the look is organic, not too polished. Spray again with your surf spray for a finishing touch.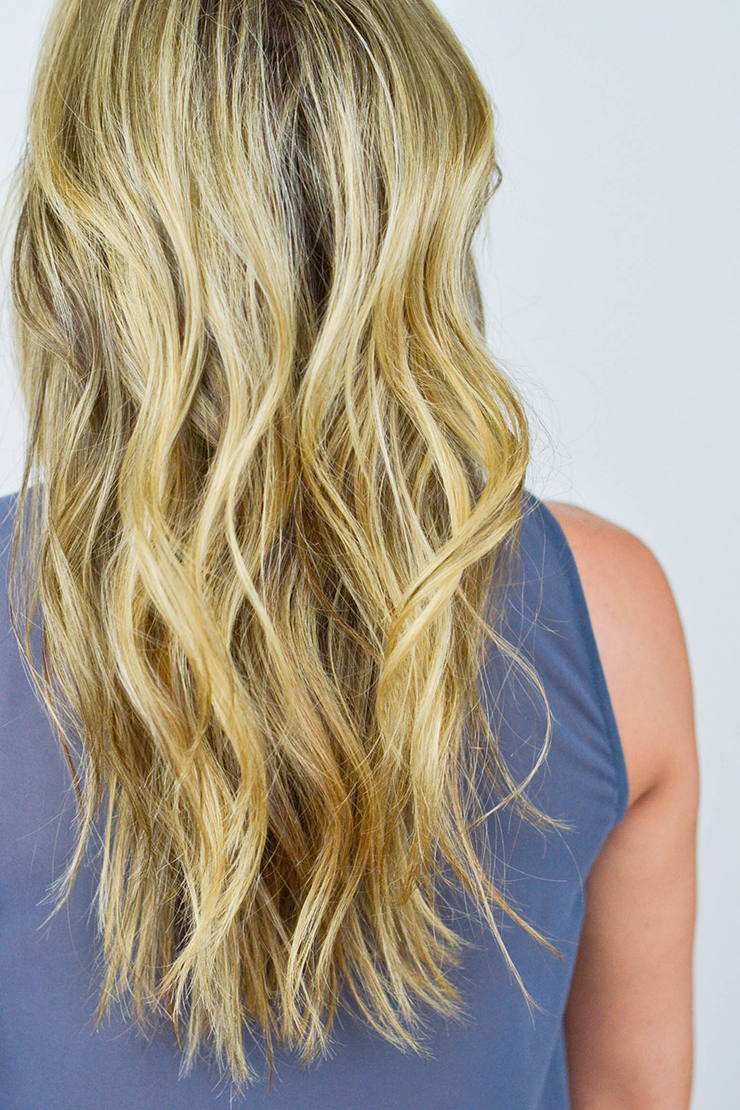 Question:
I have thick, wavy hair but the top layer is a little coarse and frizzy. What's the best styling product to get rid of the frizz? I'd like to just air dry my hair or at least do minimal styling because it has a nice wave.
Answer:
That happens sometimes. I would lightly curl the top layer with an ionic/ceramic curling iron to eliminate frizz and give hair texture, without the coarse look or feel. Sometimes using very little pomade on top also helps or a light serum—just on the top layers—leaving the underneath alone (since you already love the look). This technique shouldn't take loads of time either!
Ceramic technology mends and defends hair while you style allowing for instant smooth curls, fast. Less heat equals less damage. Go ceramic!!
Question:
I find it so hard to find posts about how to style NATURALLY curly hair! I wear the same hairstyle 80% of the time because honestly, a lot of the hairstyles with straight hair just doesn't work with curly hair! I'd love to see some naturally curly hairstyles.
Answer:
Here's some recent styling work I did on naturally curly hair for some inspiration: Faux Hawk For Curly Hair and Side Part For Curly Hair. I would definitely try braiding your hair using your natural curl. No need for straightening your hair first. I have a tutorial showcasing this same technique coming out in May on The Glitter Guide that I can circle back and reference here.
If your cut is the issue, ask for long and wispy (not blunt) layers. You want to frame your face with softness, eliminating bulk. Use a hydrating product like leave-in conditioner, and when hair is dry, go over random pieces with a curling iron.
Question:
How do you tame those crazy baby hairs that stick out?
Answer:
Pomade, pomade, pomade. A little goes along way. I love Fredrick Fekkai Glossing Cream!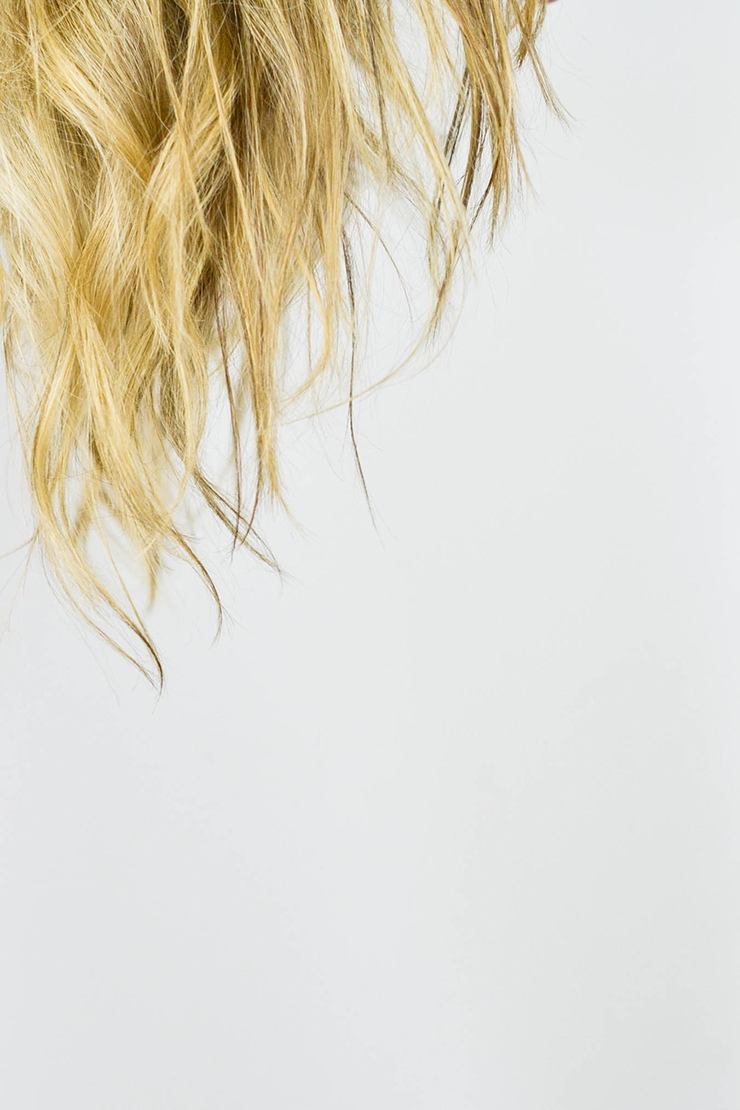 Question:
Caring for naturally wavy hair. I follow lots of websites and products for curly hair, but most of the products are too heavy for my strands. I want to highlight and bring out the curls that they are there–not fight against it.
Answer:
Have you tried John Frieda's Sea Waves Sea Salt Spray or Moroccanoil Curl Defining Cream? Both are pretty lightweight—a little goes a long way. With anything a little bit more thick in consistency, try rubbing a small amount of product in your hands first before putting it on your strands. Keep product away from your roots to avoid weighing hair down. First apply to your ends, then work remaining product upwards.
Question:
Do silk pillow cases really make a difference?!
Answer:
Both satin and silk are preferred over cotton. Cotton pillowcases absorb moisture from your skin and scalp, adding to frizz and dullness. Satin and silk pillowcasing will keep your hair smooth and shiny—preserving blowouts and not causing breakage. It's worth the investment for your face and hair—buy just one pillowcase to experience the difference!
Question:
The best thermal protectant? Best conditioner for dry hair?
Answer:
The BEST thermal protectant is Bumble and Bumble Hairdresser's Invisible Oil Primer and The BEST conditioner for dry hair is Oribe's Signature Mask.
Question:
I love how you give so much advice specifically for curly hair. I'm always looking for cute new styles to do that look good on my curly hair, but I have a really hard time finding anything that fits the texture of my hair. Rainy day hairstyles. What to do on those frizzy days as an alternative to throwing it up in a bun. Maybe even how to cut curls at home when your in that awkward in between stage.
Answer:
I recently did a rainy day hair tutorial that honestly would work with curly hair. Just give it a go—you'll see!
Question:
Tips for growing your hair SUPER long?
Answer:
Try Pre-Natal vitamins. They work really well.
So, what'd you guys think?
Want another post from Maritza answering more of your questions?