DIY
Editor's Picks
DIY Halloween Costumes
posted on October 25, 2013 | by Amanda Holstein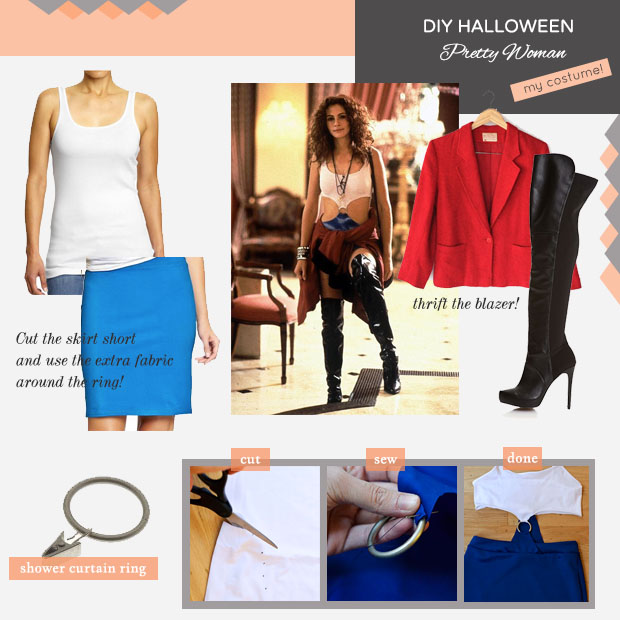 My favorite holiday is almost here!!! I'm guessing you're in need of some Halloween costume ideas, am I right? For those of you with some time on your hands and the will to craft, check out these DIY Halloween costumes below. And for those of you planning to just throw on what you already own? Don't worry, that post is coming next week! (And good for you for having better things to do.) Now, let's get started…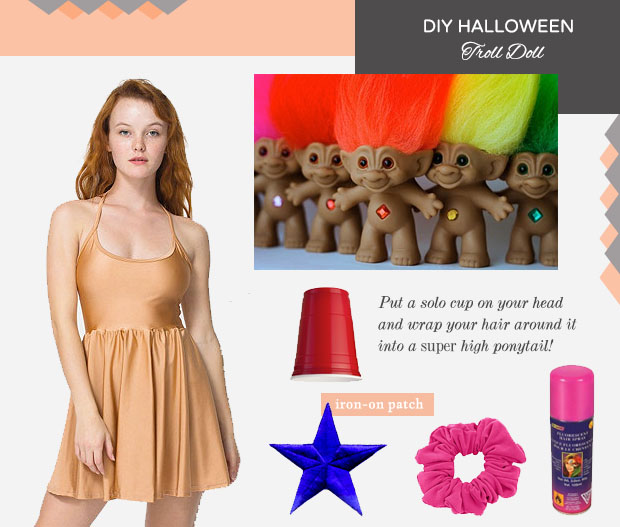 Troll Doll
Supplies:
Nude Dress (American Apparel)
Iron-on Patch (Amazon)
Solo Cup
Scrungie (American Apparel)
Colored Hairspray (Amazon)
How-to:
This one's an easy one. Just iron on the patch to your dress for the costume piece. As for your hair, place a solo cup upside down on the top of your head. Then wrap your hair up and around it and secure with a scrungie. Use tons of hairspray and colored hairspray to keep it up in place. Better than a wig, right?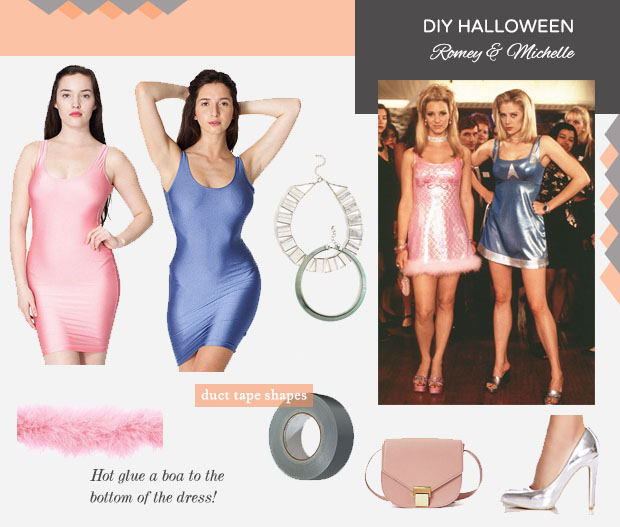 Romey & Michelle
Supplies:
Shiny Dresses (American Apparel)
Pink Boa (Amazon)
Silver Choker Necklaces (NastyGal)
Mini Purse (Forever21)
Metallic Heels (NastyGal)
How-to:
Use a hot glue gun and secure the pink boa to the bottom of the pink dress. Use duct tape to create the shapes on the blue dress. Do your hair up big, chew gum, and talk about how you invented post-its!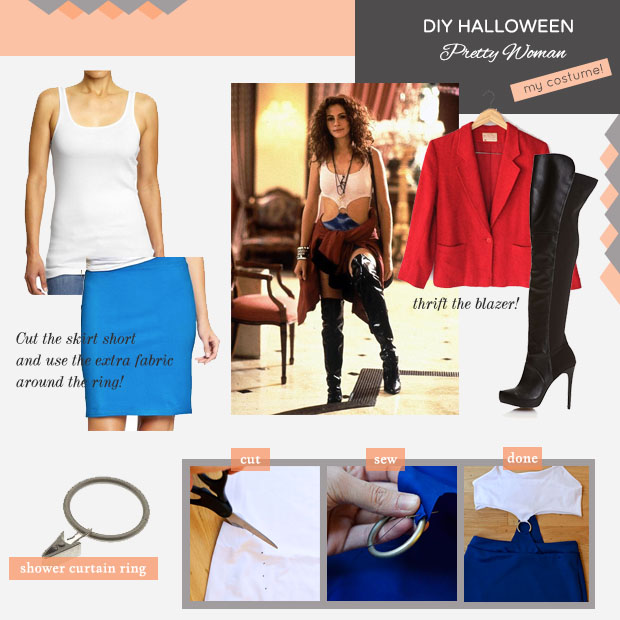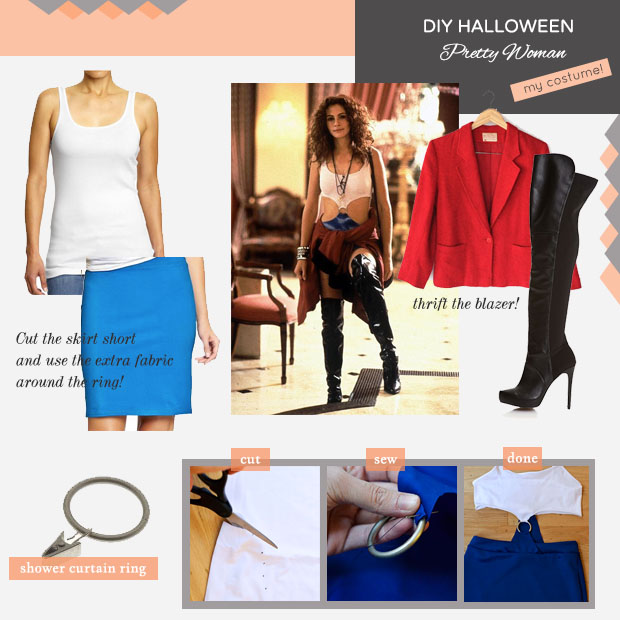 Pretty Woman
Supplies:
White Tank (Old Navy)
Blue Mini Skirt (Old Navy)
Shower Curtain Rings (Amazon or your local hardware store)
Tall Black Boots (Forever21)
Thrifted Red Blazer (Etsy or your local thrift store)
How-to:
Try on the top and mark how high up you want to cut it. For the skirt, try to get one with extra fabric so you have room to cut out the curved shape. Use your shower curtain ring and loop the fabric from the tank and skirt around it. You'll need some basic sewing skills for this, but I swear it's easy! Keep trying it on and adjusting as needed. Tie the blazer around your waist, do your hair big and curly, and bam! You're a hooker. Congrats.
More ideas!
Candyland: Stick sprinkles to your lips, eyebrows, wherever. Wear candy necklaces and bracelets, and glue candy to an American Apparel cotton tank dress.
Betsey Johnson: Wear leopard print, bright pink, and a crazy blond wig. Twist 1/2 inch pieces of the wig into dreads using hairspray.
Naked: This clever costume is just too good. Just paint some different color neutral squares onto a piece of cardboard. Tie a string around your neck and secure it to the cardboard. Wear a nude dress or body suite underneath (obviously from American Apparel). Scandalous!
A Deer: Wear brown and white, and use this amazing makeup tutorial.
The Witches from Hocus Pocus: You could just buy a witch costume for this one, but make sure one of you has red hair, one is a brunette, and one is blonde. Mimic their wild hair and bold makeup, and carry a broom!