Career Advice
Small Business Advice from 3 Founders Who've Been Through It All
posted on November 28, 2017 | by Amanda Holstein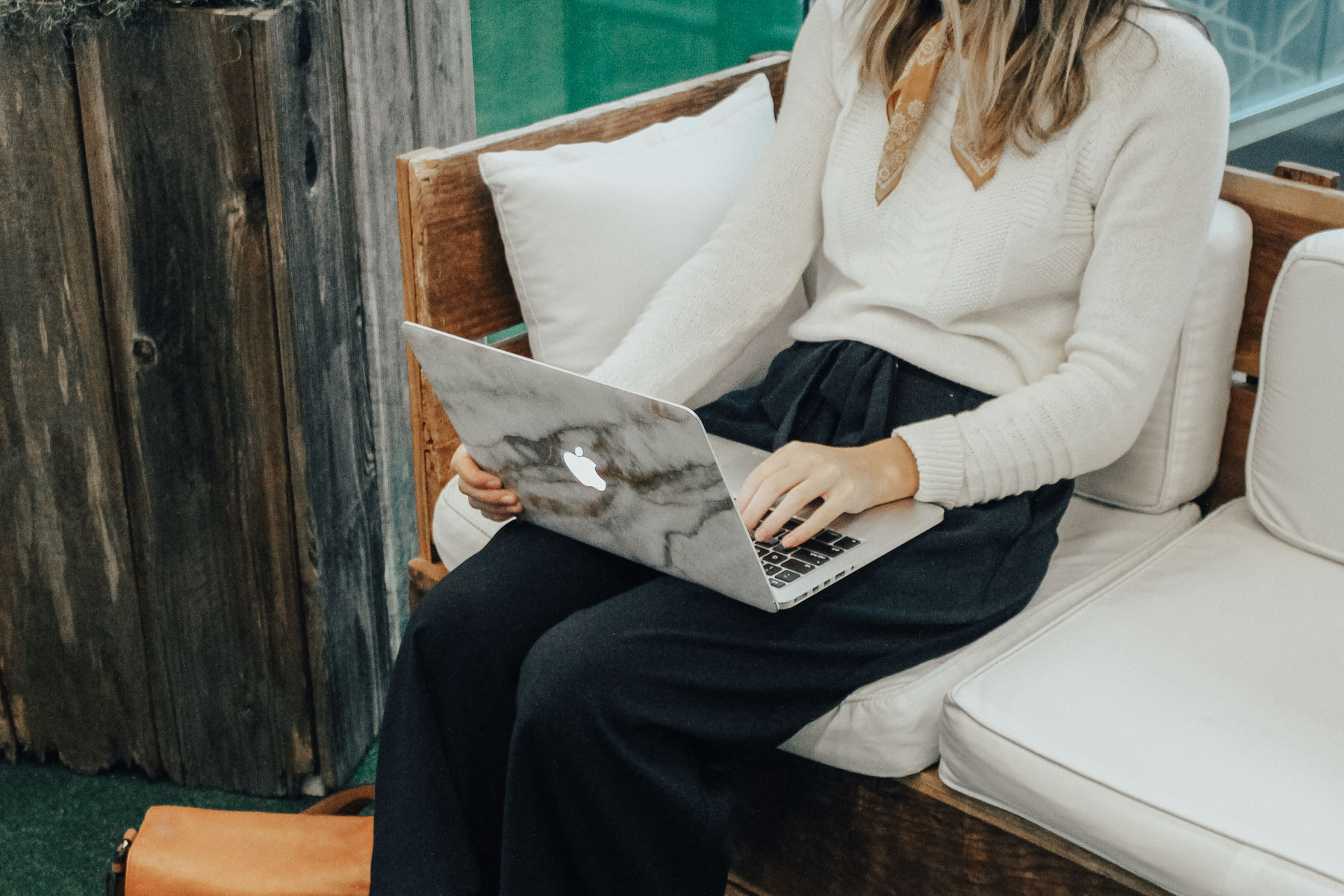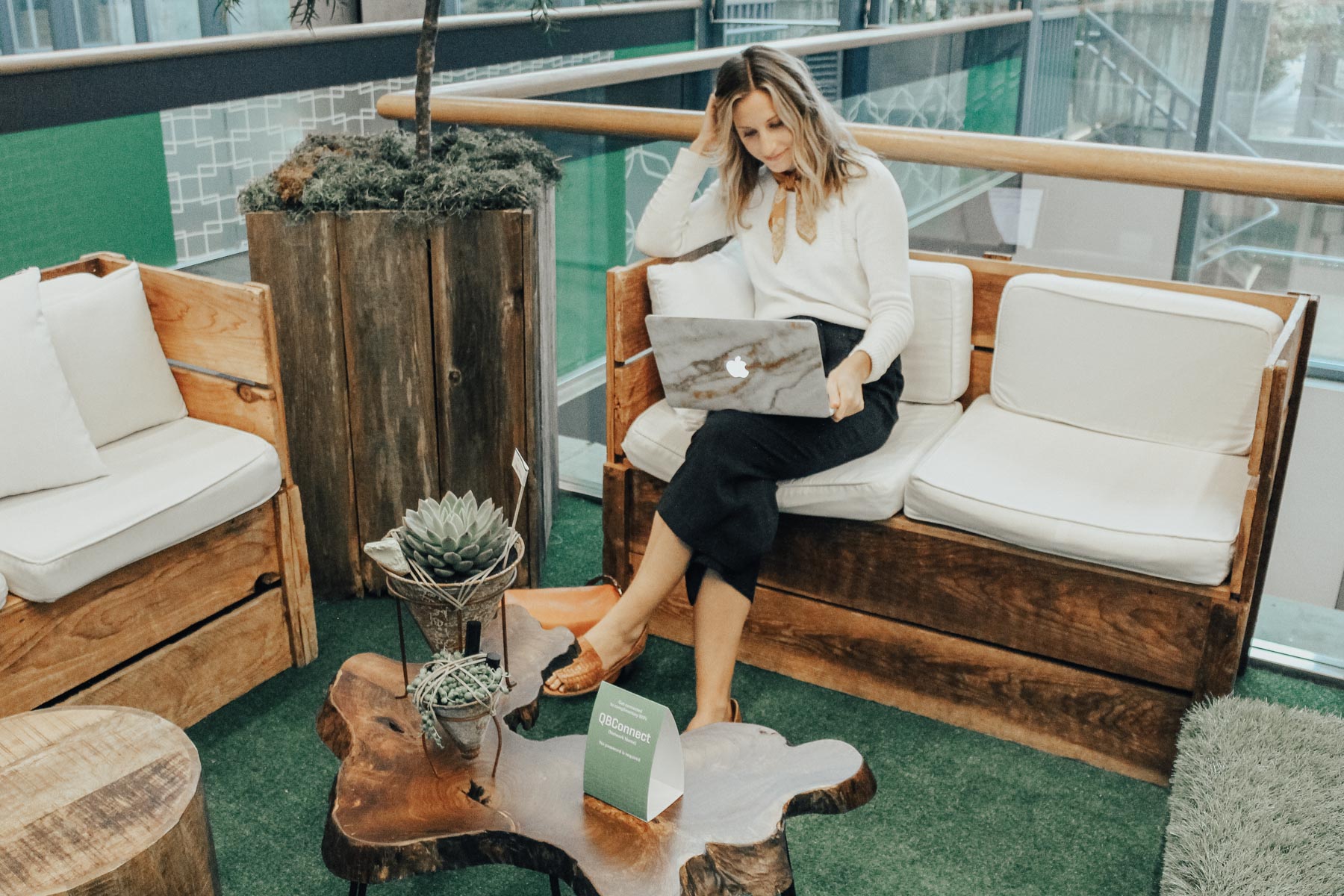 As a blogger, I often forget that I'm part of a huge community of small businesses. While I typically look to other bloggers for advice on my business, it's a real wake up call to be around other small business owners in different fields. Luckily I had the chance to attend the Quickbooks Connect conference this year where thousands of small business owners come together to learn seriously helpful tips on how to be successful. This year, founders like Julie Rice of Soulcycle, Jennifer Love of One More Woman, and Jason Nazar of Comparably offered some incredibly insightful advice that has really changed the way I view my business. And, of course, I'm going to share everything I learned with you!
When you're just getting started:
Julie Rice, Co-Founder of Soulcycle, spoke a lot about the early stages of starting your business, and I absolutely love the advice she had to offer. Here are a few tidbits I took away from her speech:
– If the idea won't go away, that means you have to go for it.
– There are really no mistakes you cannot recover from.
– Sort of being passionate about something is probably not gonna get you to the finish line.
– To sustain a successful business, you have to be a user of your product. You have to stay close to your customer.
– Break down your goals into small steps (3 tasks a day).
– Listen to your gut.
– In response to criticism — don't listen to the noise, stay in your lane.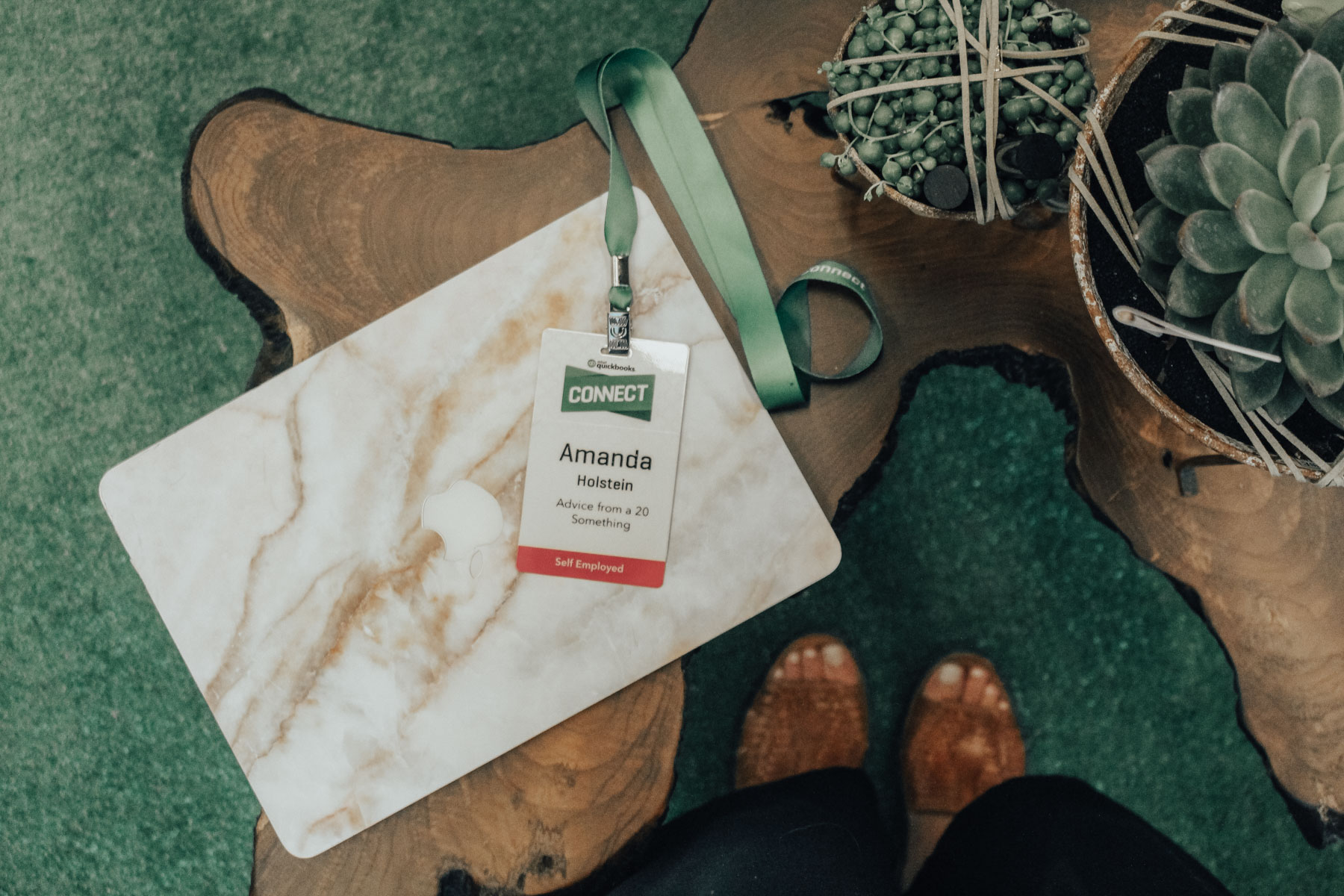 When you're in the thick of it:
I decided to attend a session called "The Millionaire Method" hosted by Jennifer Love, founder of One More Woman. Though I didn't exactly learn how to make a million dollars, I did learn how to look at money differently and how to take control of my revenue.
– When you own a small business, it's more than common to struggle to create consistent revenue. As small business owners, we live in "feast or famine" mode. In other words, every other month is up and down. The key to avoiding this is to know your numbers. When you don't know your numbers, you're living in fear & anxiety, which prevents you from being productive.
– Again, numbers matter. Track everything, put systems in place in order to scale, and look at your metrics weekly. What numbers do you need to know? Cash flow, sales, expenses, gross margins, and profit. Don't do your bookkeeping yourself (unless you're a pro). Instead, use Quickbooks Self-Employed!! Seriously, it's amazing.
– Ask yourself, "What story is holding you back from making money?". What are you telling yourself that is limiting you? Maybe you feel you don't deserve to ask for more or that you haven't earned the right to go big yet. Those thoughts are just holding you back!
– When you're feeling self-doubt & insecurities, you have two choices: let them consume you or DON'T.
– Don't be afraid to ask for support when you need it! Whether that be emotional support or help getting work done, no one wins alone.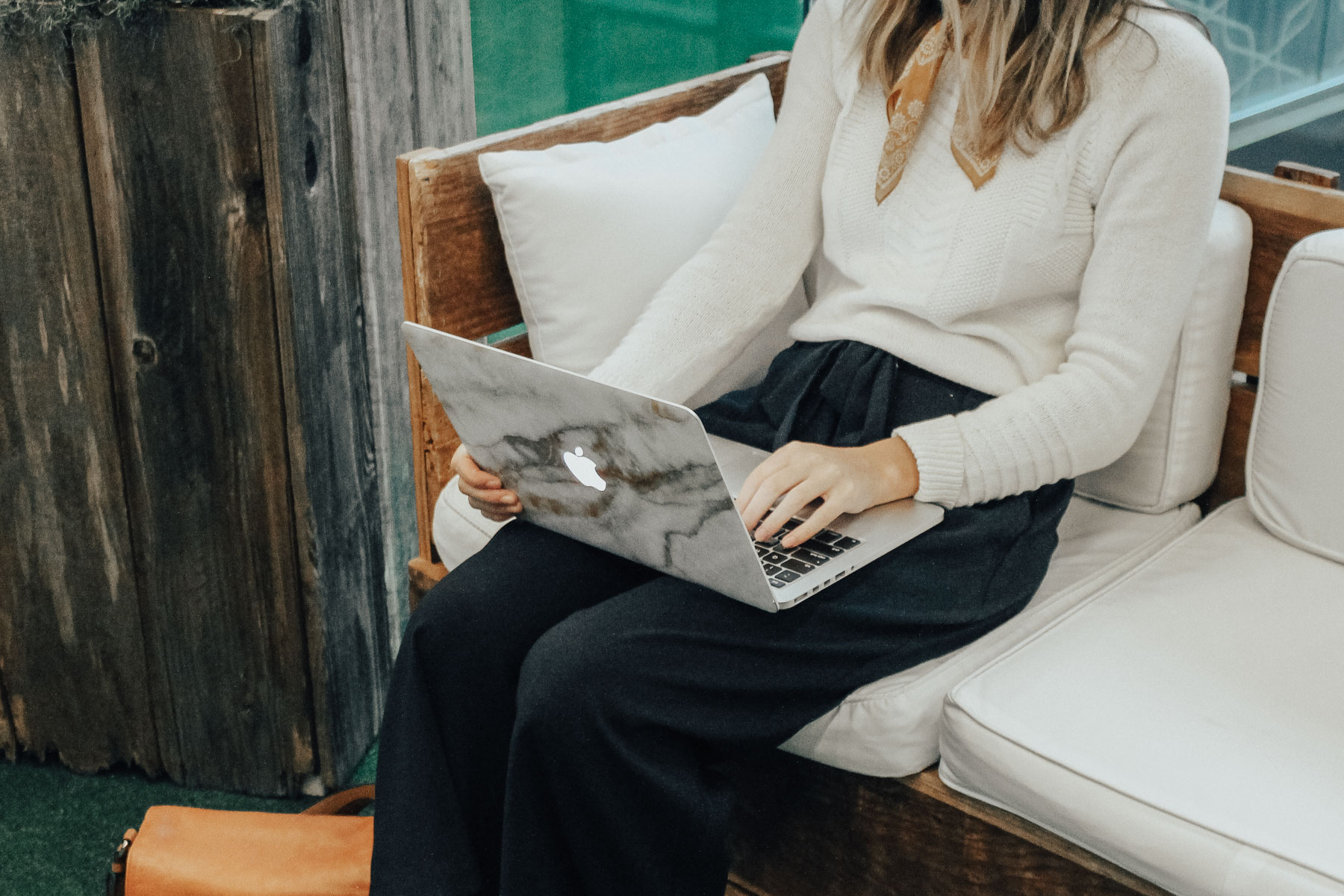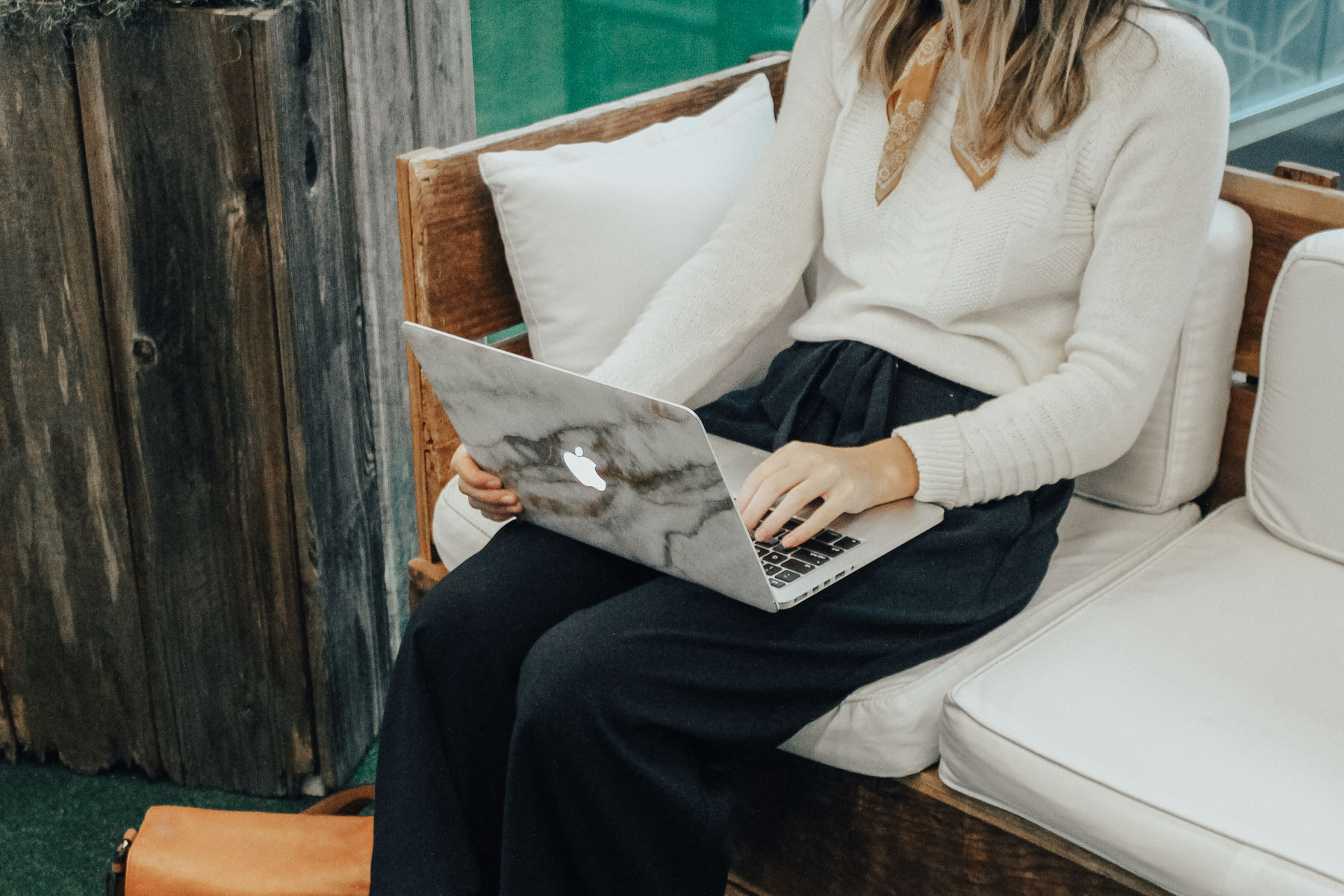 When you need to make big decisions:
The final session I attended was the most valuable in my mind. Founder of Comparably Jason Nazar led an insightful discussion about making big decisions for your business. He laid out a decision-making model that I found to be extremely helpful.
– Before you make any decision for your company, you need to know what your "strategic value" is. In other words, what is your core goal/strategy? What exactly are you trying to accomplish overall? It's so important that you take the time to nail down exactly what success looks like for your business, and to make these goals specific, measurable, actionable, and realistic.
– Once you fully understand your business goals, you can go through these questions to help you make any decision:
1. What is the potential upside?
2. What is the likelihood of success?
3. How much/what effort is involved?
4. Does this help you reach your overall goal/strategic value?
– If the potential upside and the likelihood of success are high, and the effort involved is relatively low, and it will help you reach your overall goal, then the decision you are thinking of making is likely a good one. Of course, this isn't an exact formula, but it's a great exercise to go through each time you have a big decision to make.
– Avoid working on items with no strategic value (i.e. that do not impact your overall goal). Did you know that 80% of what we spend our time on (email, for example), most likely does not change the trajectory of our business in a meaningful way?
– What are 1-2 things you can focus on over the next 90 days (that you're not working on now) that would change the trajectory of your business? He suggested dedicating 2-3 hours a day to things you don't normally do—things that actually impact your business in the long-run and promote meaningful growth.
Here's my take:
I know that is a whole lot of information to take in at once, but each piece of advice is so incredibly helpful that I just had to share it all! I suggest bookmarking this post and going back to it each time you're feeling unsure or need a boost of motivation regarding your business. Out of all of this advice, what is most important is not necessarily the steps you take to grow your business but your mindset. Change the way you think about success, about decision-making, and about your own abilities and you'll change your business for the better.
Thank you Quickbooks for sponsoring this post!