Editor's Picks
Beach Day Essentials: #NewFaceofHawaiianTropic
posted on May 10, 2013 | by Amanda Holstein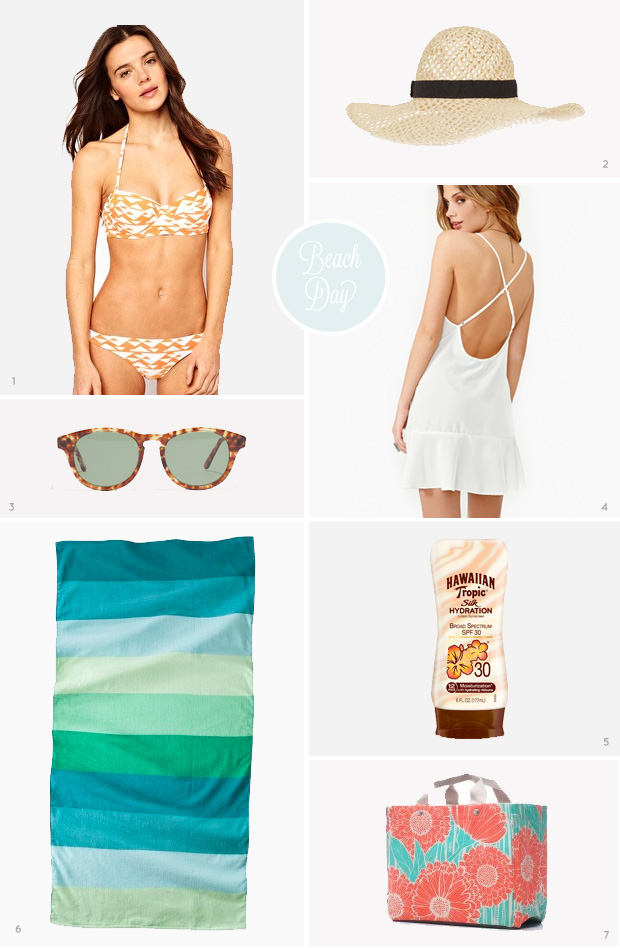 Summer is SO soon and I can't stop perusing the internet for new bikinis and beach cover-ups. If I could, I would live in just that, but unfortunately San Francisco is not as warm as you'd think. And I have a job that requires actual clothing…crazy, right? In honor of this upcoming beach season, I've put together my picks for the perfect day in the sun.
As you can see, sunscreen is of course on my list. Hawaiian Tropic® brand has been a go-to of mine for years. The smell reminds me of a piña colada and puts me in that vacation mindset wherever I am. Plus, they make great tanning products like Hawaiian Tropic Silk Hydration™ Lotion Sunscreen that have SPF built in so you don't have to feel so bad about getting a little color :).
Right now, Hawaiian Tropic® is holding the "New Face" contest in search of their new spokesperson. I love that the brand is moving away from the Bikini Contest and focusing more on personality. On Facebook, you can enter to become the new face of Hawaiian Tropic ® and/or vote for the person you feel best represents the modern Hawaiian Tropic® woman. The deadline to apply is May 31st so be sure to enter here! Good luck!