Styling Advice
5 Ways to Roll Sleeves
posted on May 14, 2013 | by Amanda Holstein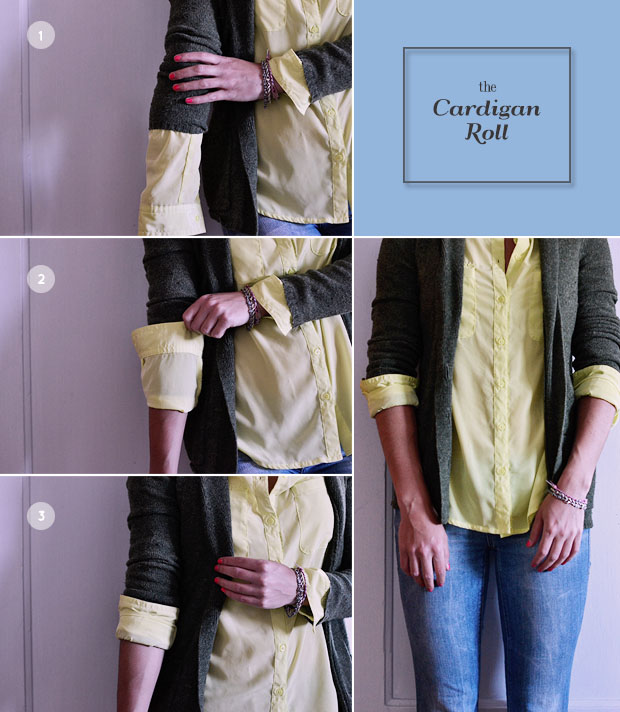 What may seem simple, like rolling your jeans, creating the perfect rolled sleeve is not as easy as it sounds. There are so many different ways to roll sleeves, different kinds of shirts to roll, and what do you do when you're wearing two layers? It can get confusing. So let's break it down into 5 different types of rolls. Don't get overwhelmed by my naming – I literally just made them up :).
Option 1: The Classic Roll
An always reliable option is simply rolling your sleeves 2-3 times, evenly folding them on each roll. This is great for thicker shirts like chambray or flannel. You just can't go wrong with this option.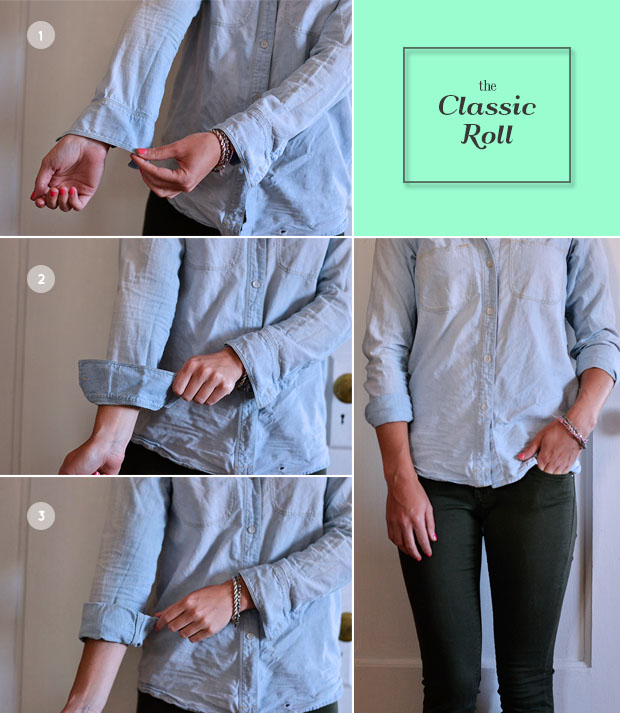 Option 2: The J.Crew Roll
I call this the J.Crew roll because this is how they style their models and mannequins in store. It adds a bit of extra style and a casual messiness that I just love. Make sure to start with the shirt sleeves completely unbuttoned. Next do one large roll and finish by rolling the sleeve again slightly tucking the part of the sleeve that's sticking out.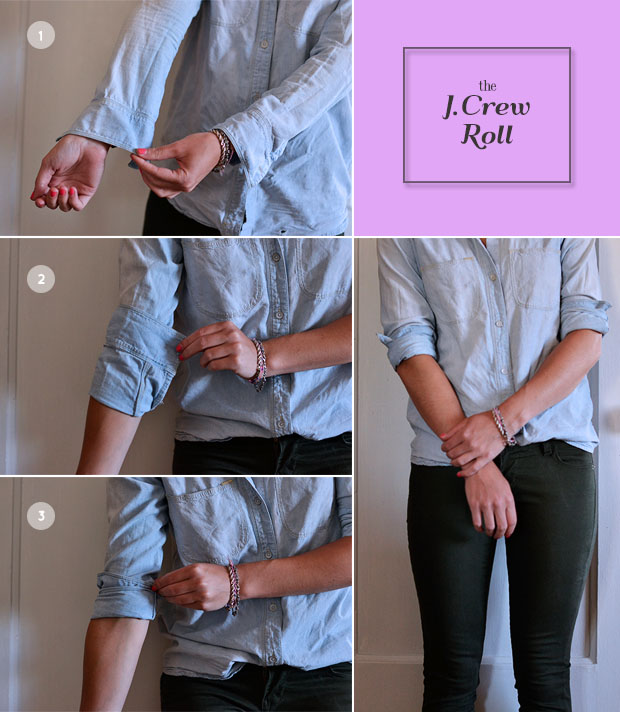 Option 3: The Double Layer Roll
This is a great way to make a layered look even more interesting by having the t-shirt underneath peek out. Simple hold the t-shirt with your palm and create a classic roll with the shirt on top. Then roll up the sleeves of the t-shirt slightly.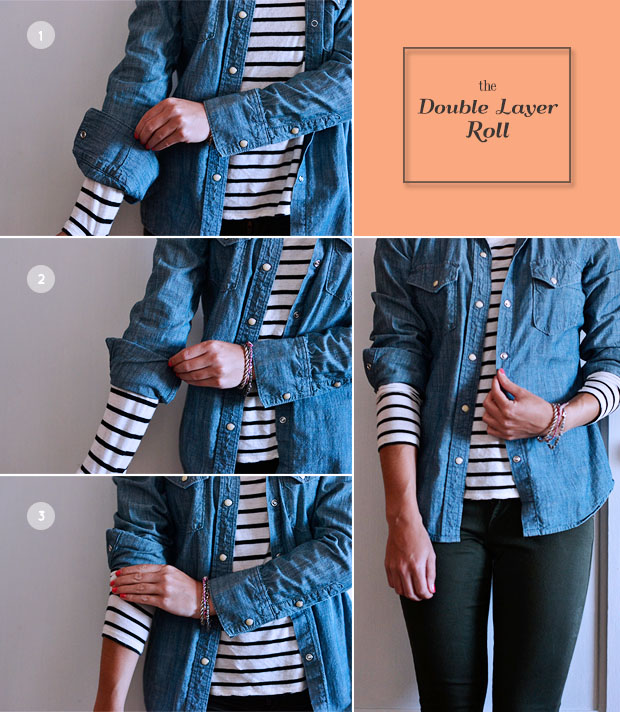 Option 4: The One Step Roll
As seen on the lovely Blair Eadie quite often, this simple roll is perfect when pairing a collared shirt with a pullover sweater.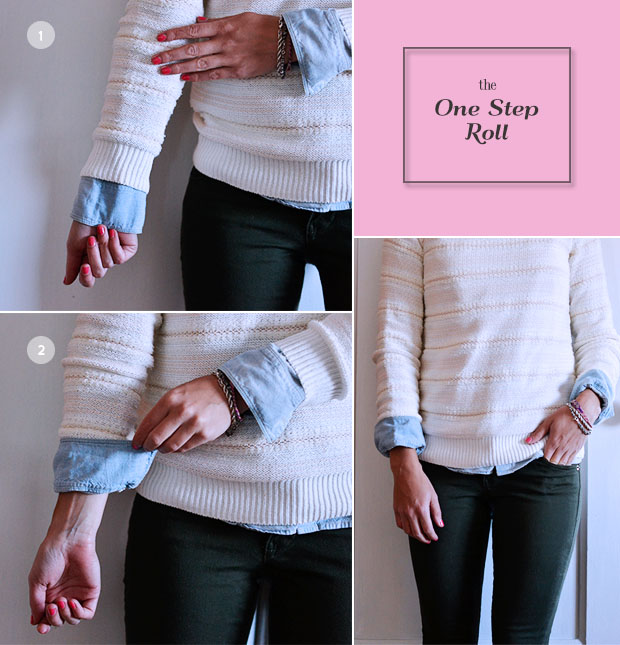 Option 5: The Cardigan Roll
I often see this look and have the hardest time achieving it. The best way to do it is with two thinner pieces, or tops that can fold easily without getting too bulky. Start by pushing the cardigan up just beneath your elbow, then do a "J.Crew" roll (as seen above).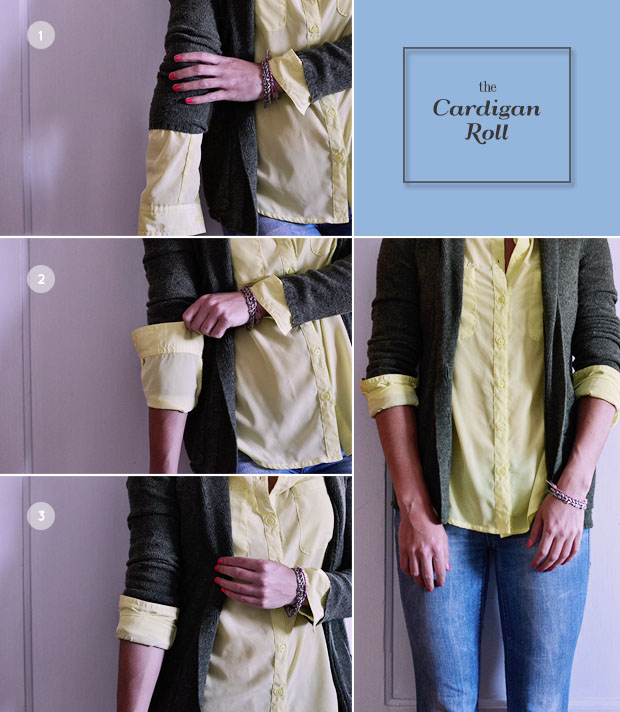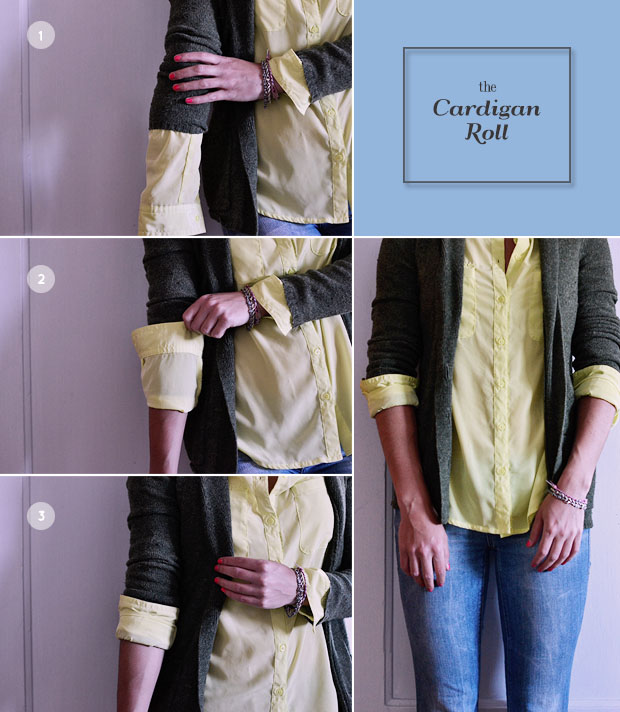 How do you roll your sleeves?