Outfits
Travel
Exploring Guerneville: The Bank Club
posted on July 11, 2016 | by Amanda Holstein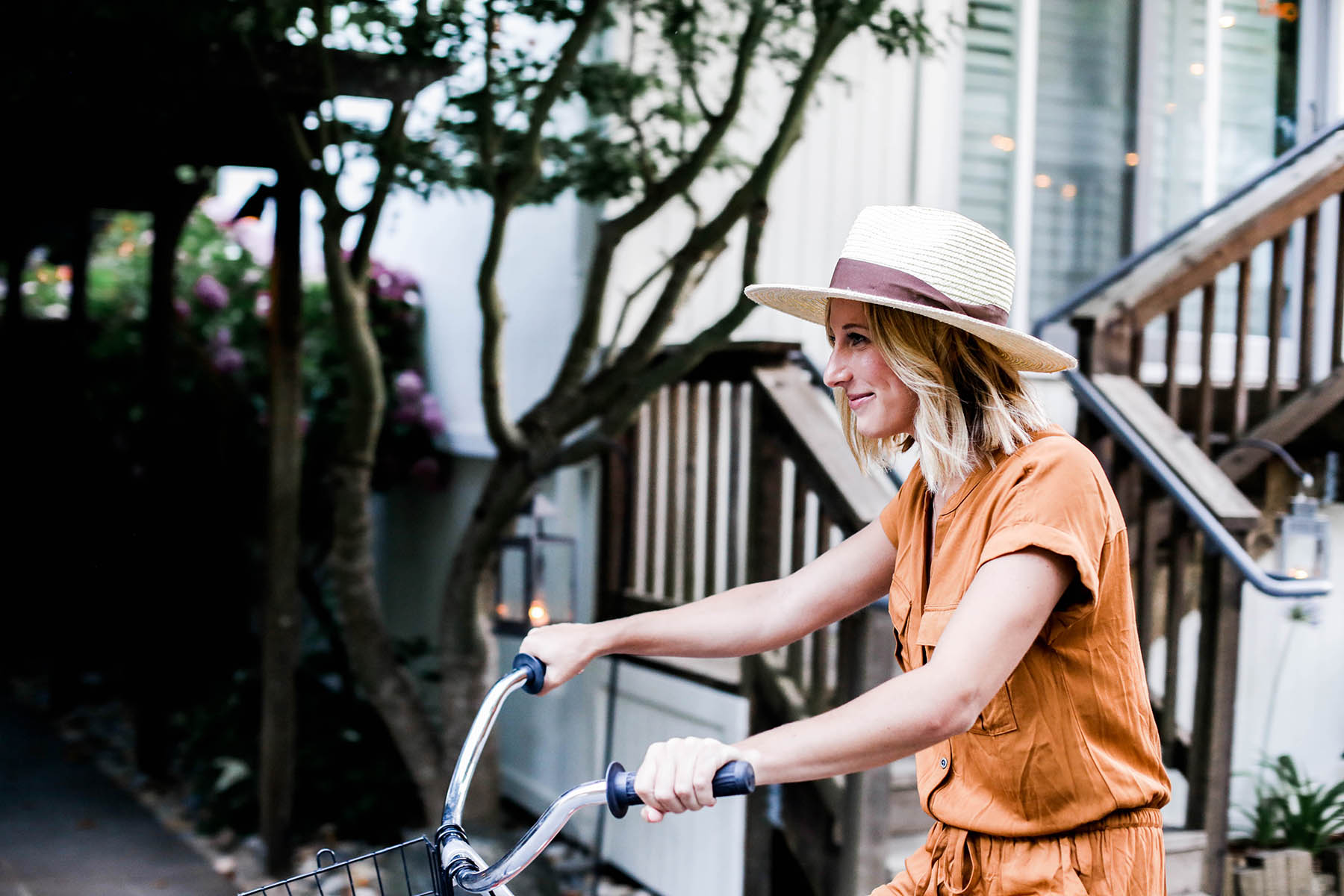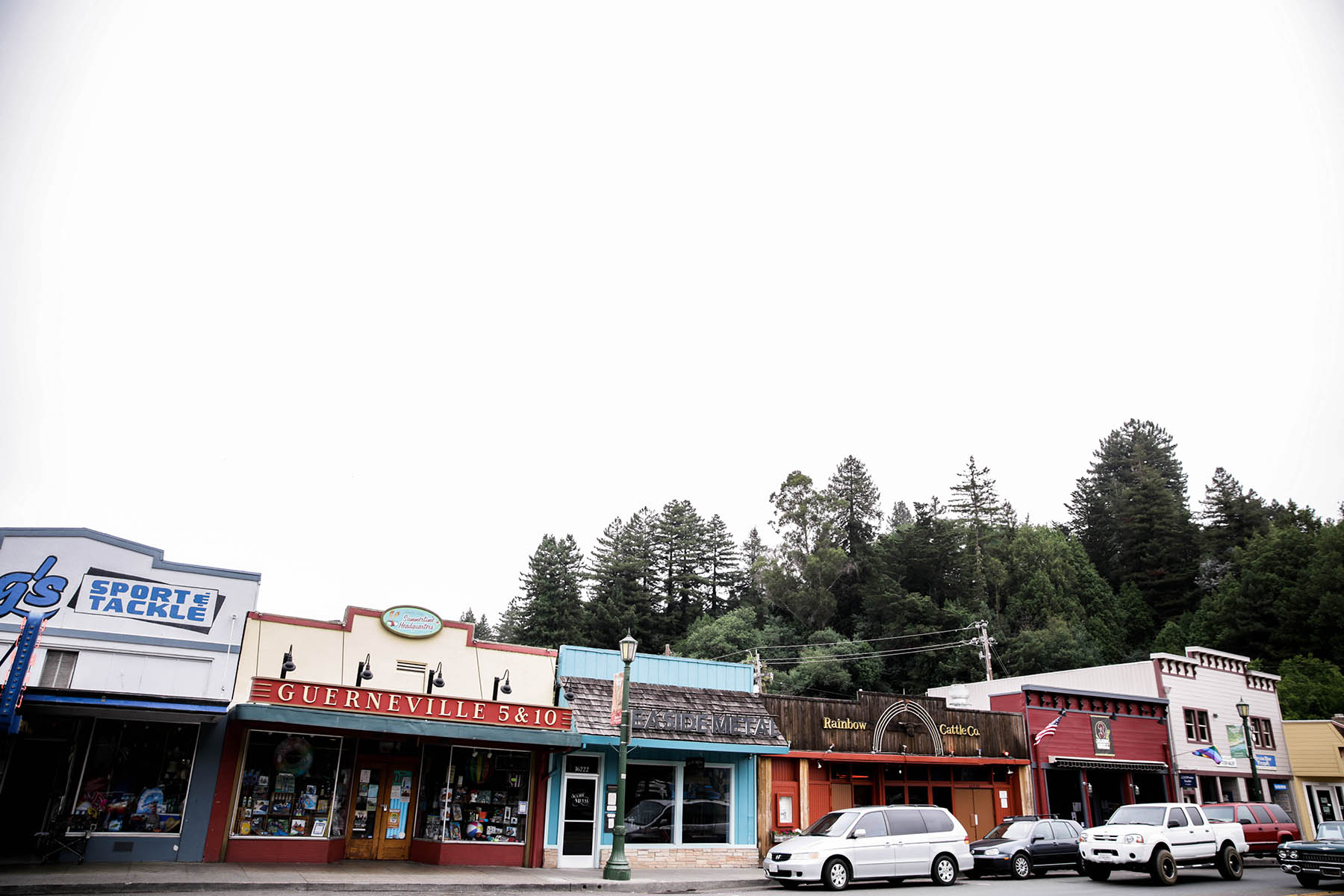 Although I've lived in San Francisco for five years, I'm constantly surprised by all of the gorgeous places there are to discover just outside the city. One in particular that I recently had the chance to explore is Guerneville, a quant town on the coast of Sonoma County, about an hour and half north of San Francisco.
While Guerneville is best known for its vineyards and the Russian River, the downtown area is definitely worth a visit. Andrea and I rode our bikes down to River Rd to explore the Bank Club, a historic bank turned into a modern collective of small businesses. The ride was beautiful as the town is surrounded by vineyards and massive trees.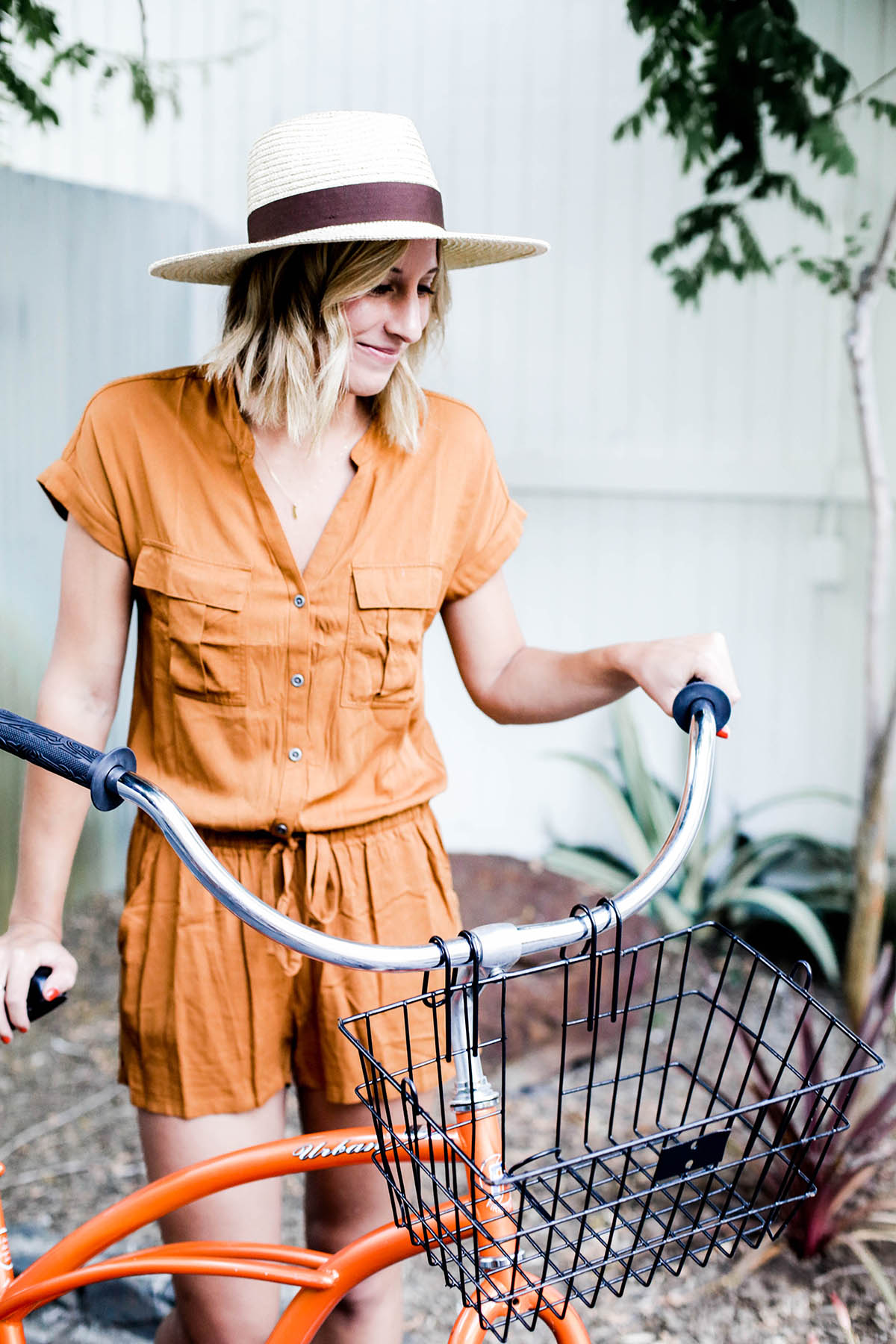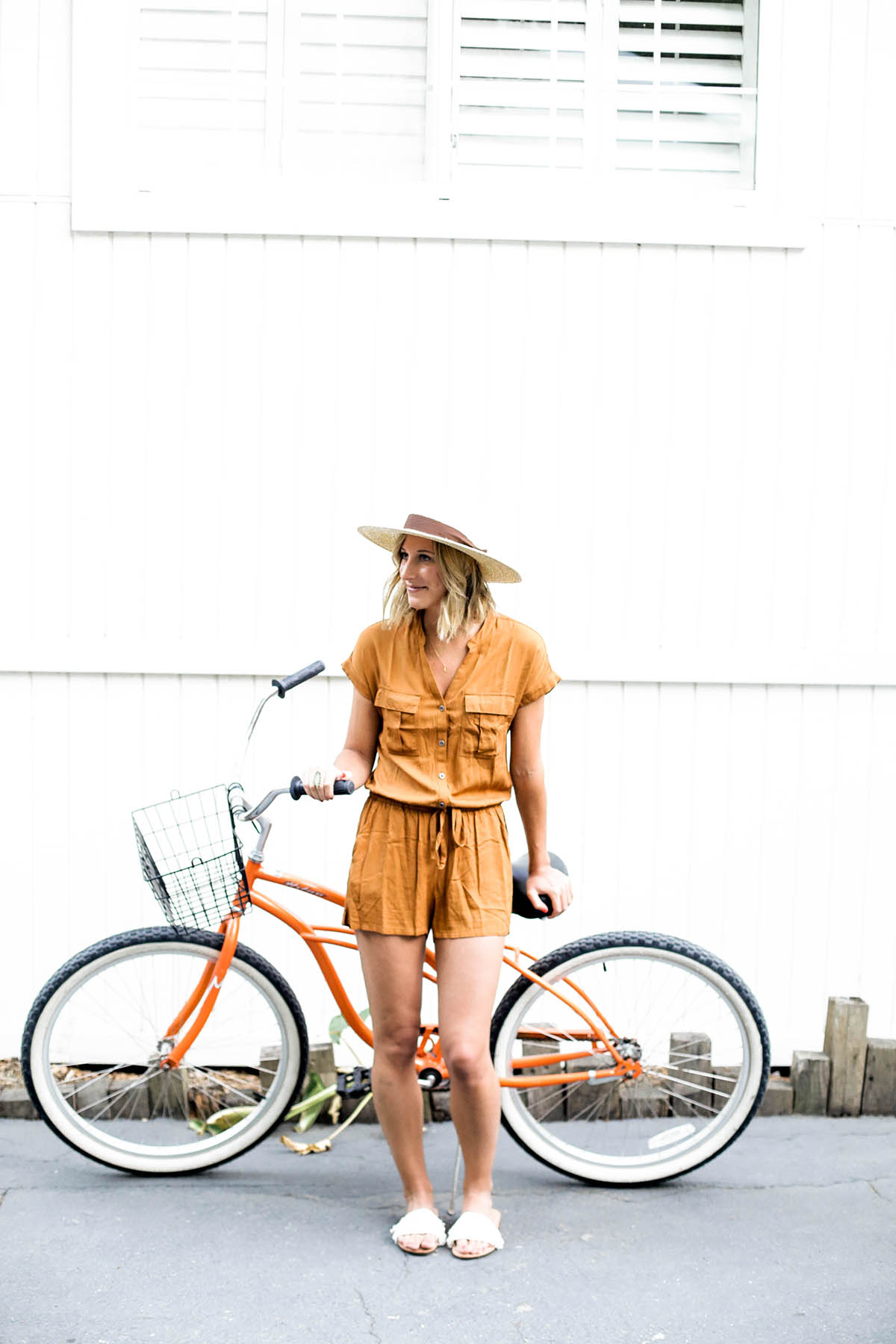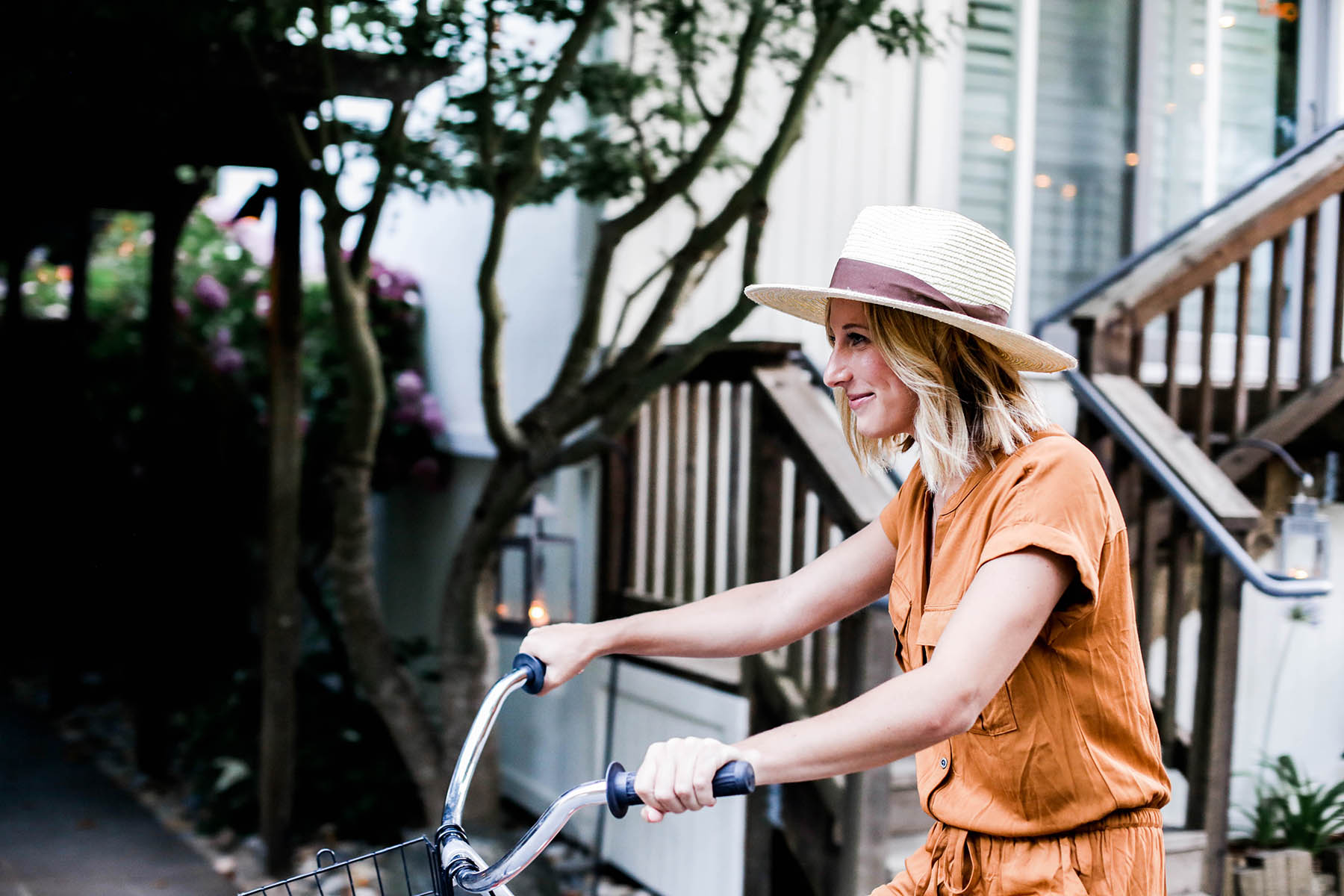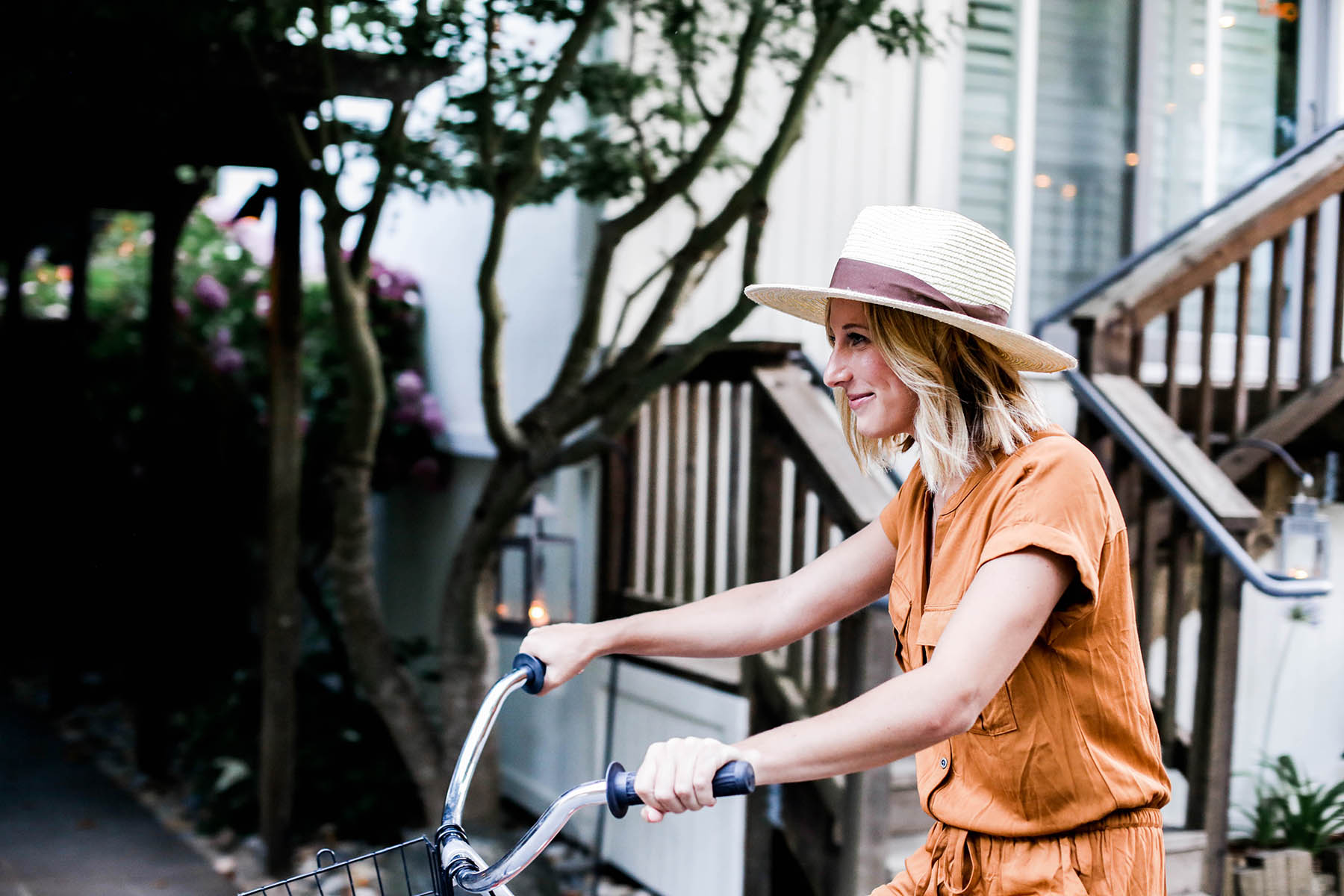 When you walk up to the Guerneville Bank Club, it looks just like a normal (but beautiful) bank on the outside. It's not until you step inside that you discover its modern decor and trendy businesses, including Nimble & Finn's Handmade Ice Cream and Commerce Fine Goods. Oh my god the ice cream. IT'S SO GOOD! I had a mix of their Sweet Cream and Sour Strawberry, and honestly I would drive the hour and a half up to the coast just for that.
Then, there's the incredibly stylish Commerce Fine Goods, a lifestyle shop featuring a mix of home goods, clothing, and accessories. Every single piece has that laid back, California bohemian vibe that I just love. As for my outfit, I went with this new Old Navy romper (it's only $36!). I never typically go for orange hues but I loved the deeper shade and the fit is perfect — so comfortable and versatile! I paired it with these adorable fringe sandals, also from Old Navy, and my go-to sunhat.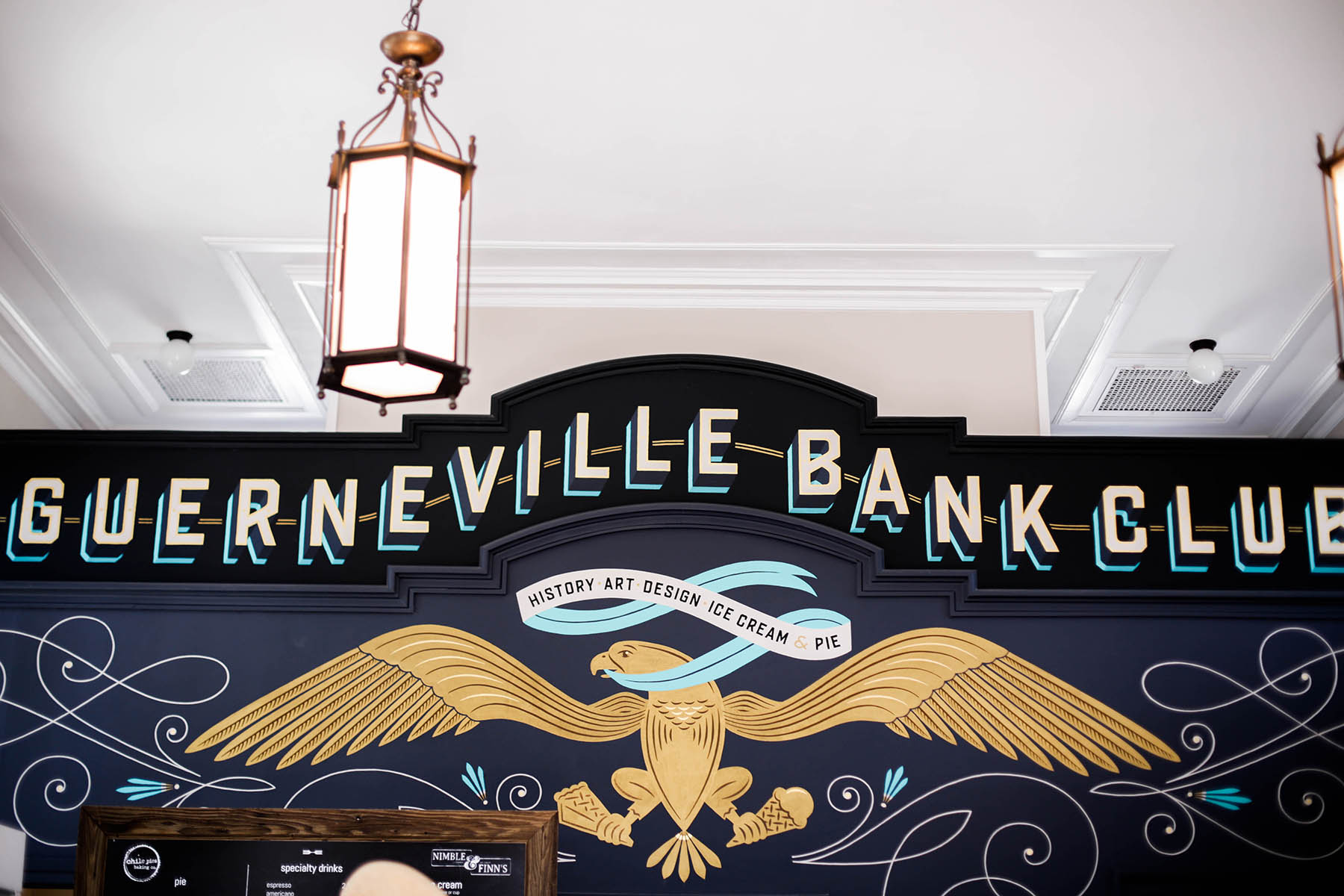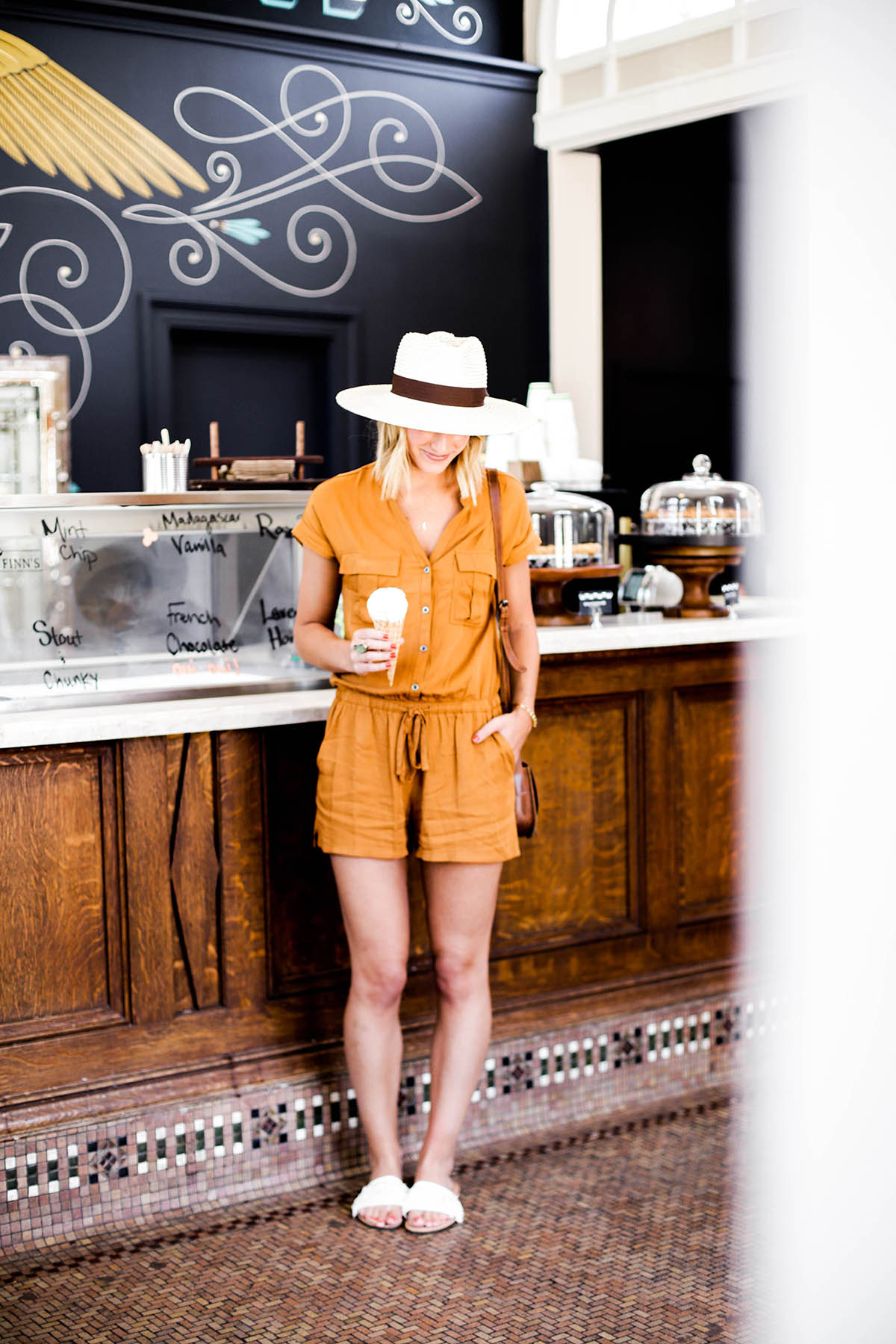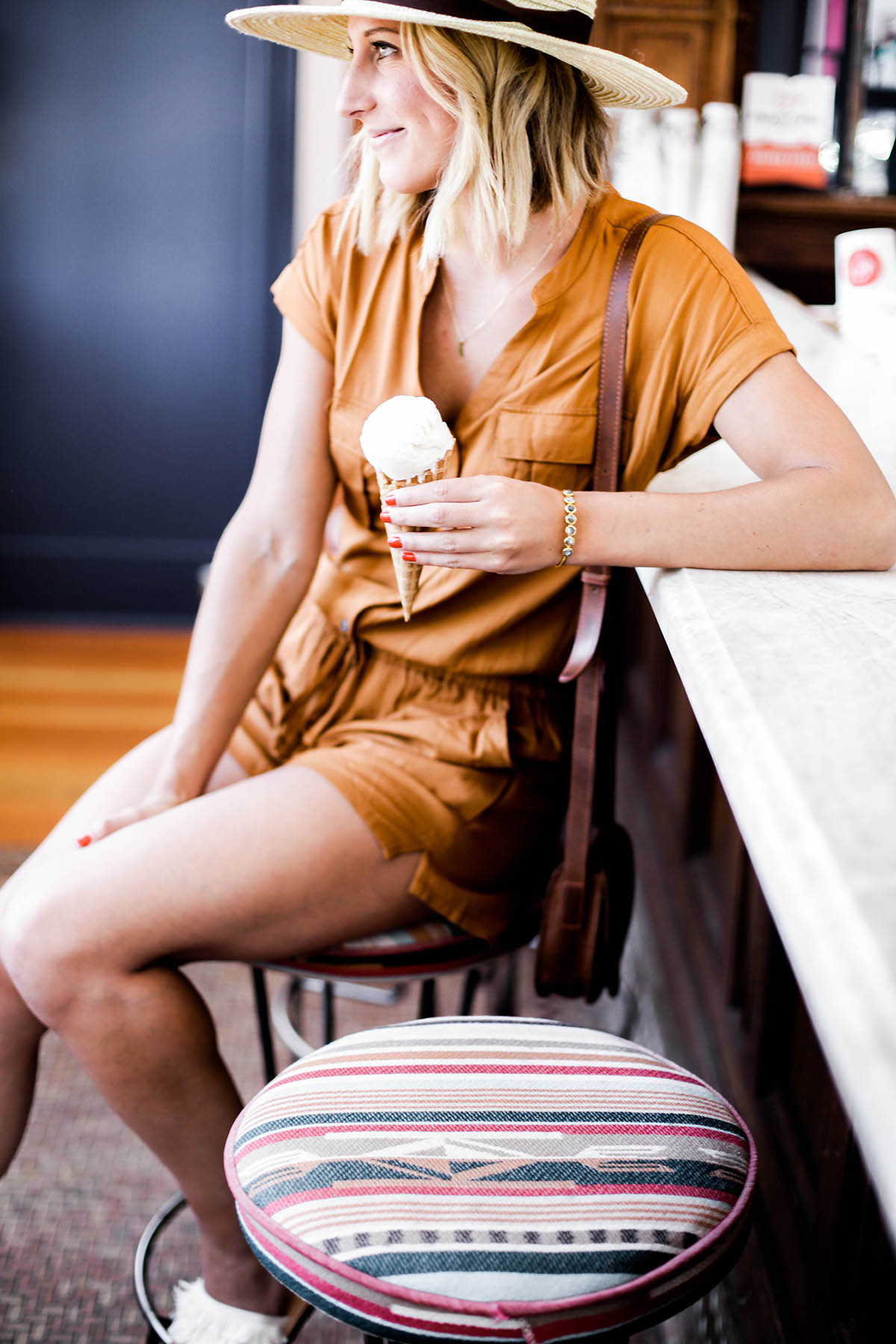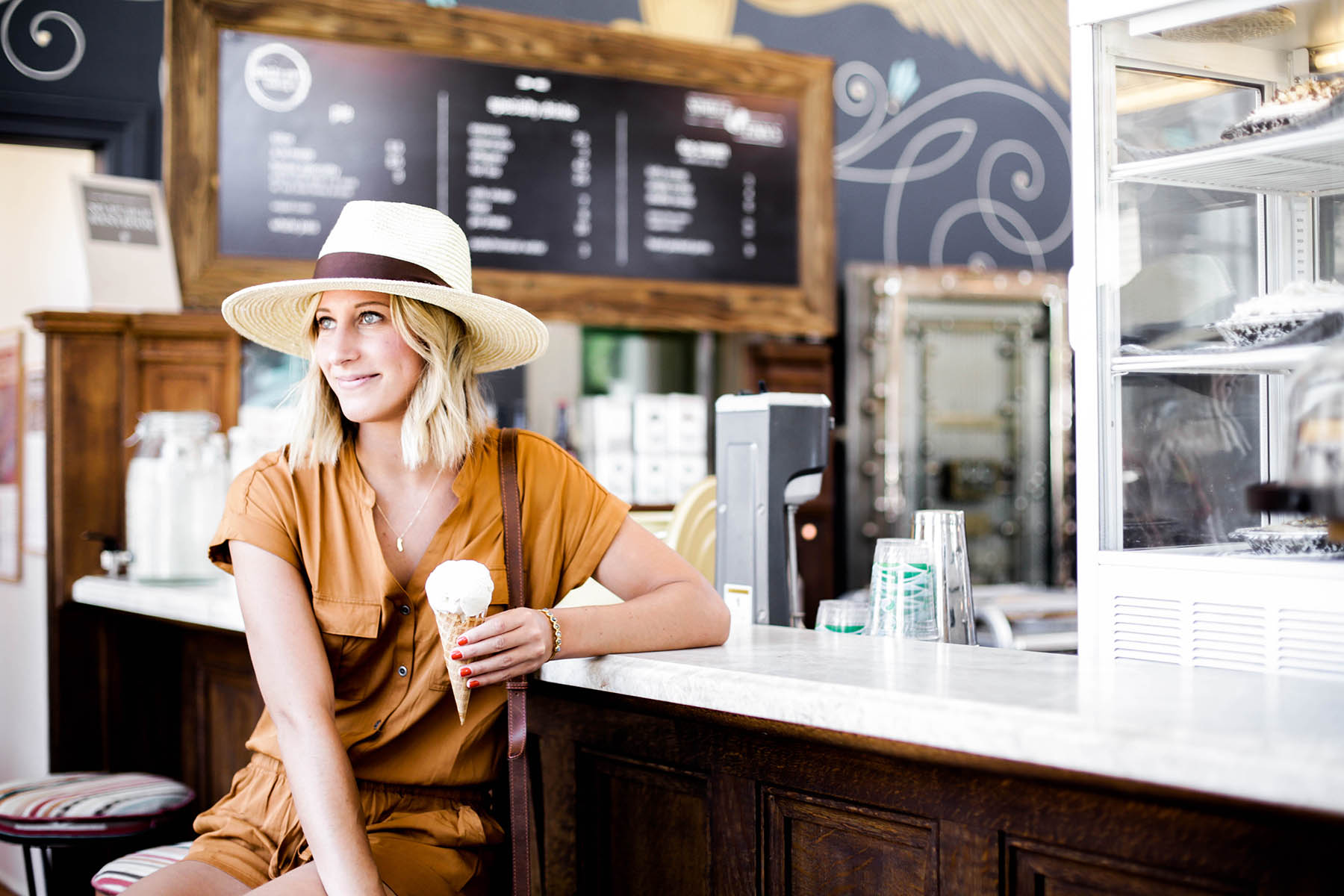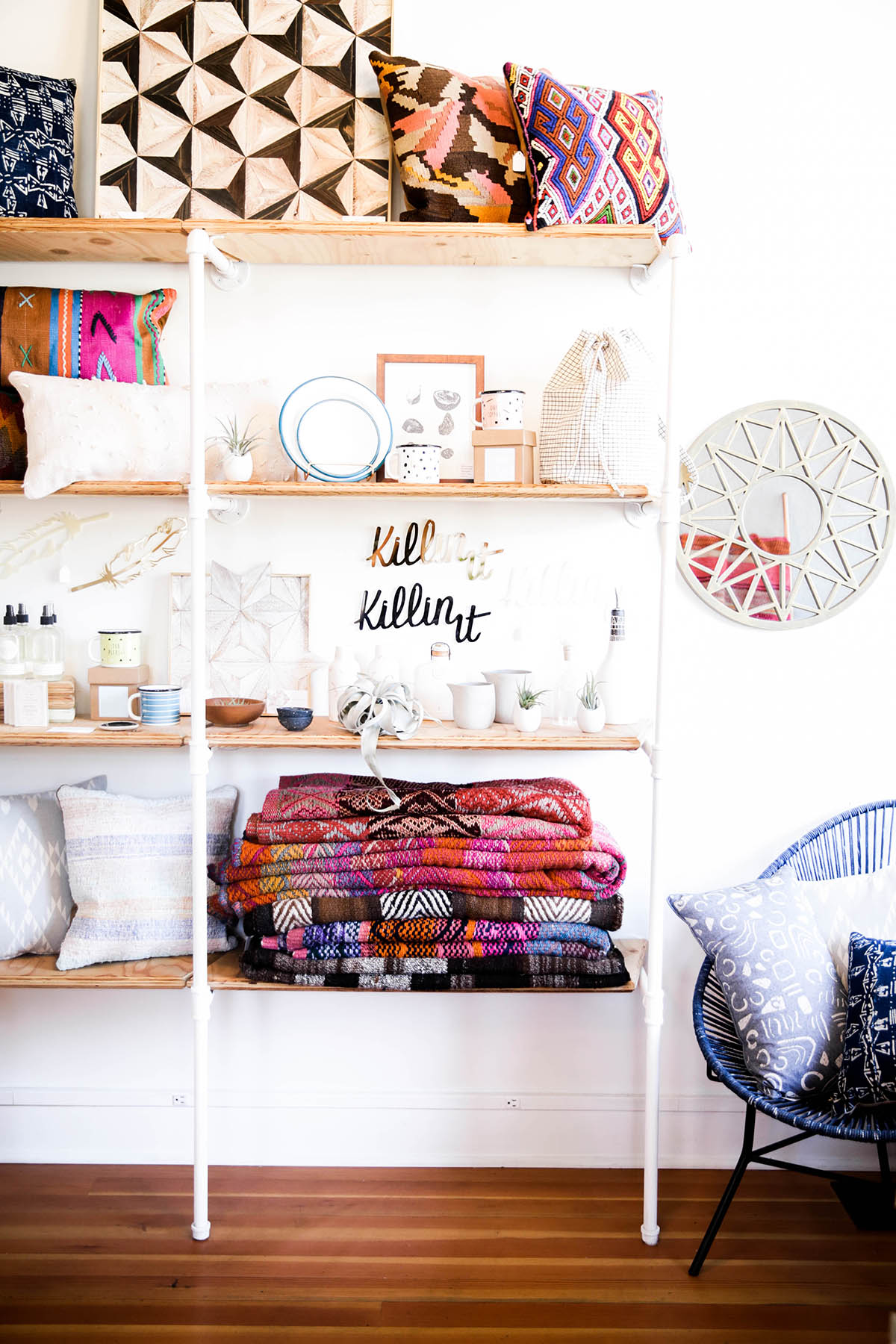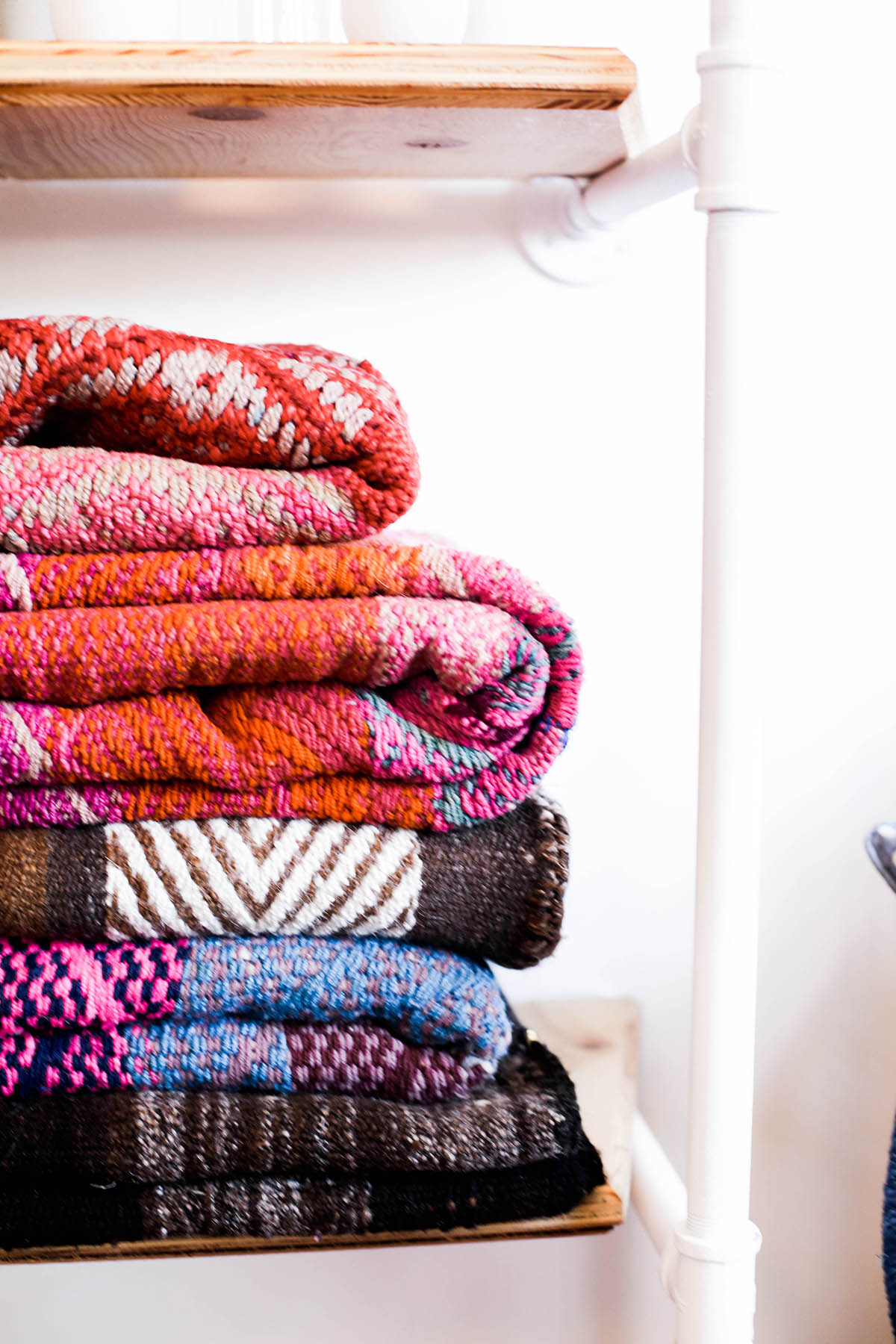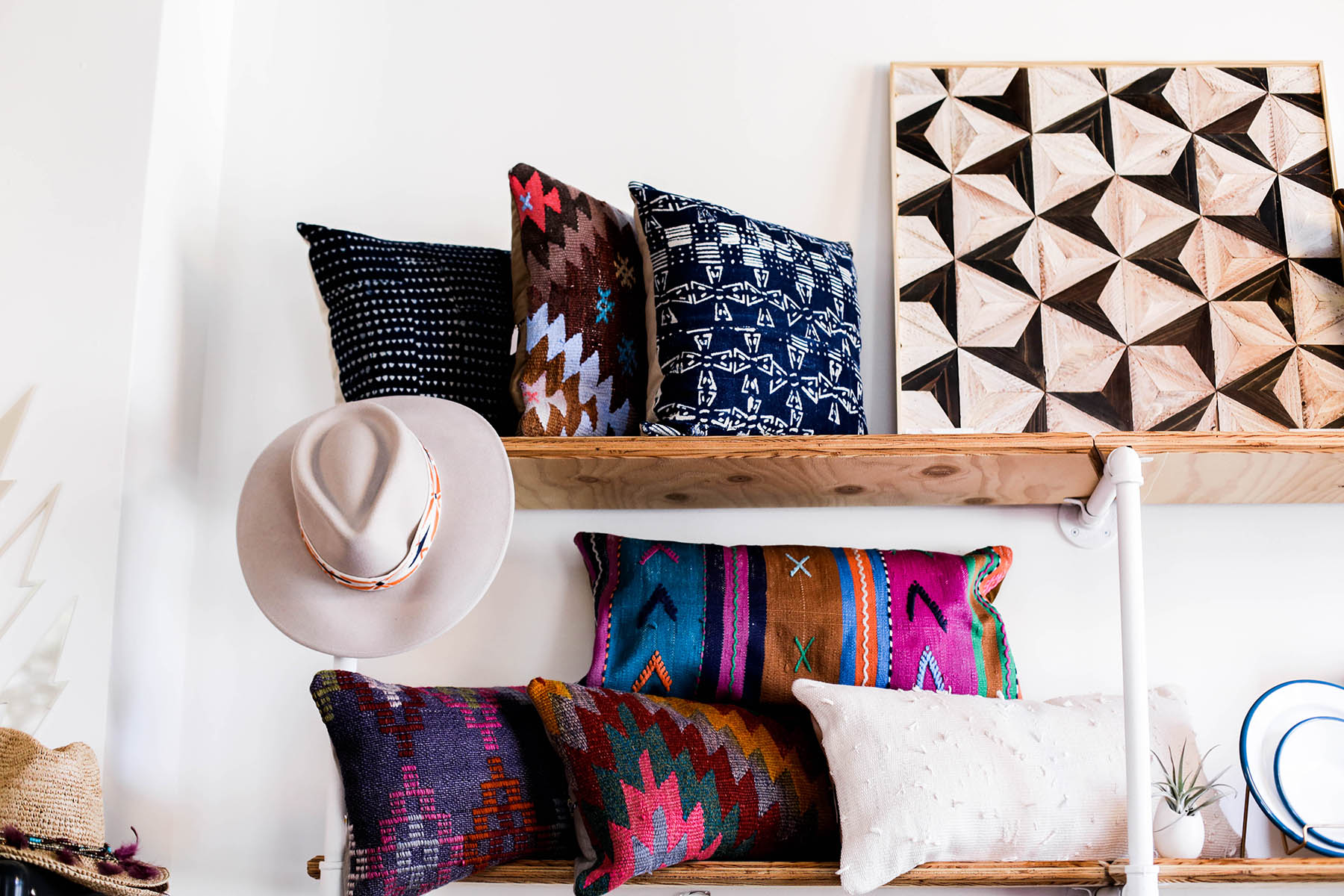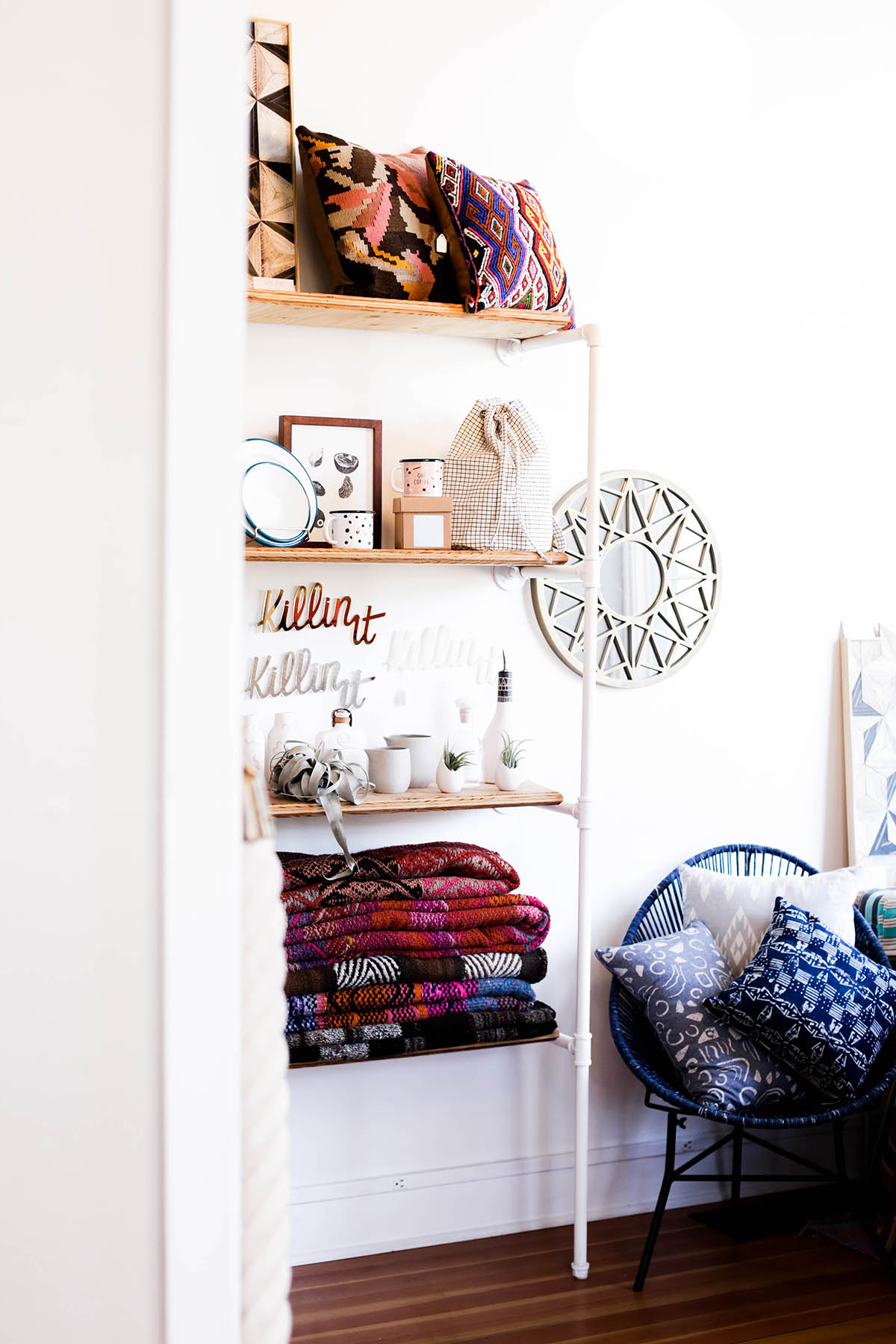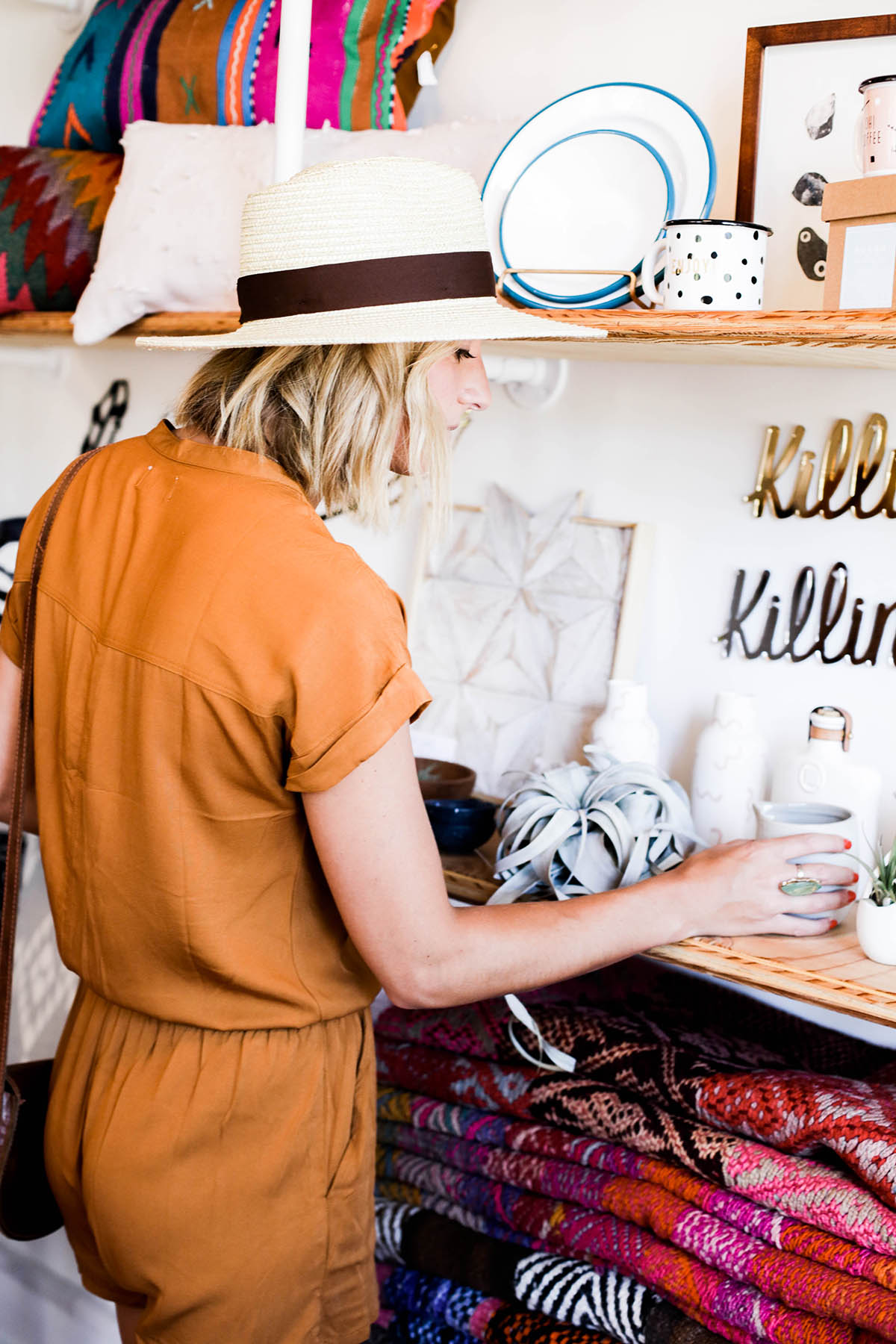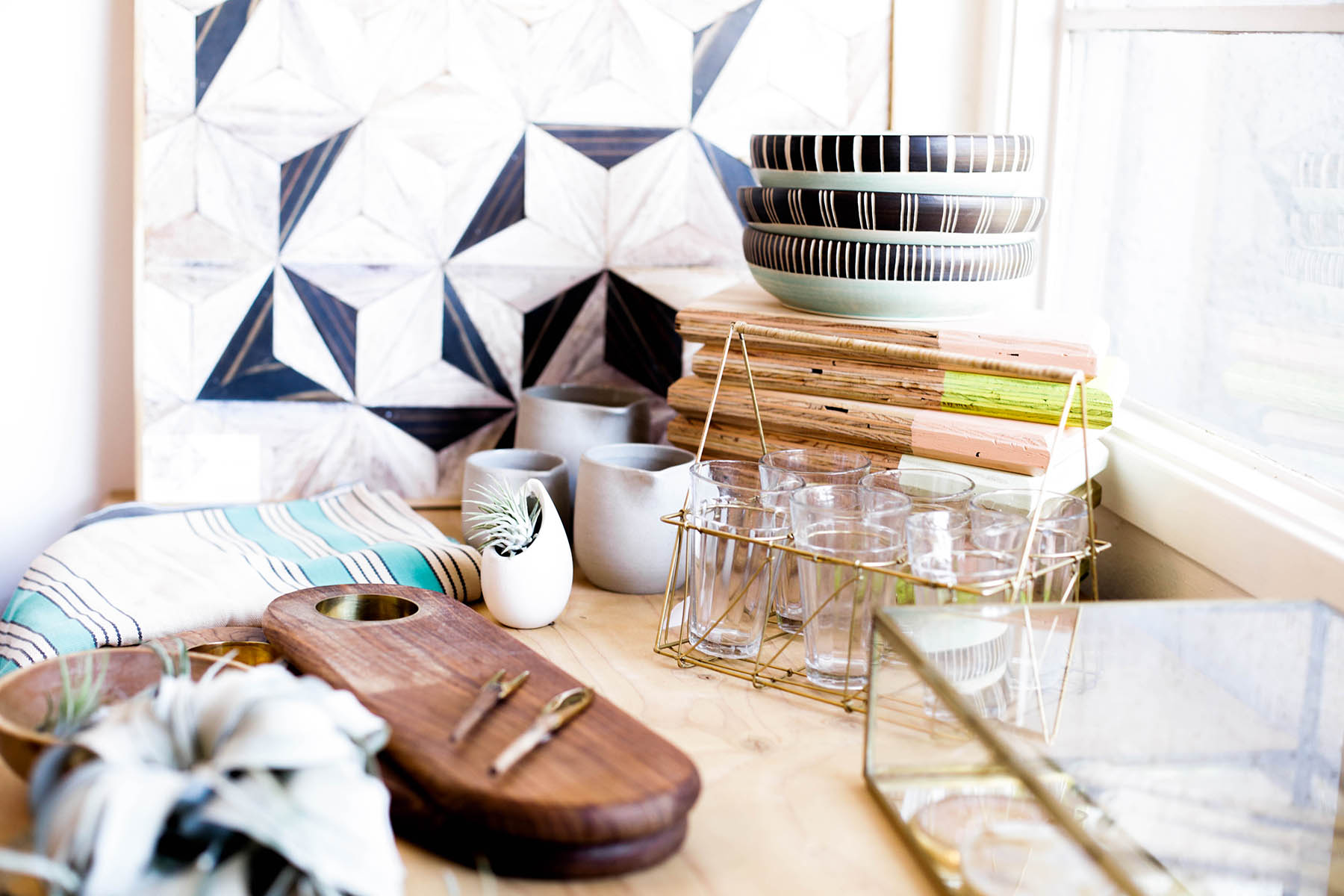 And one more because I had way too much fun riding that bike :).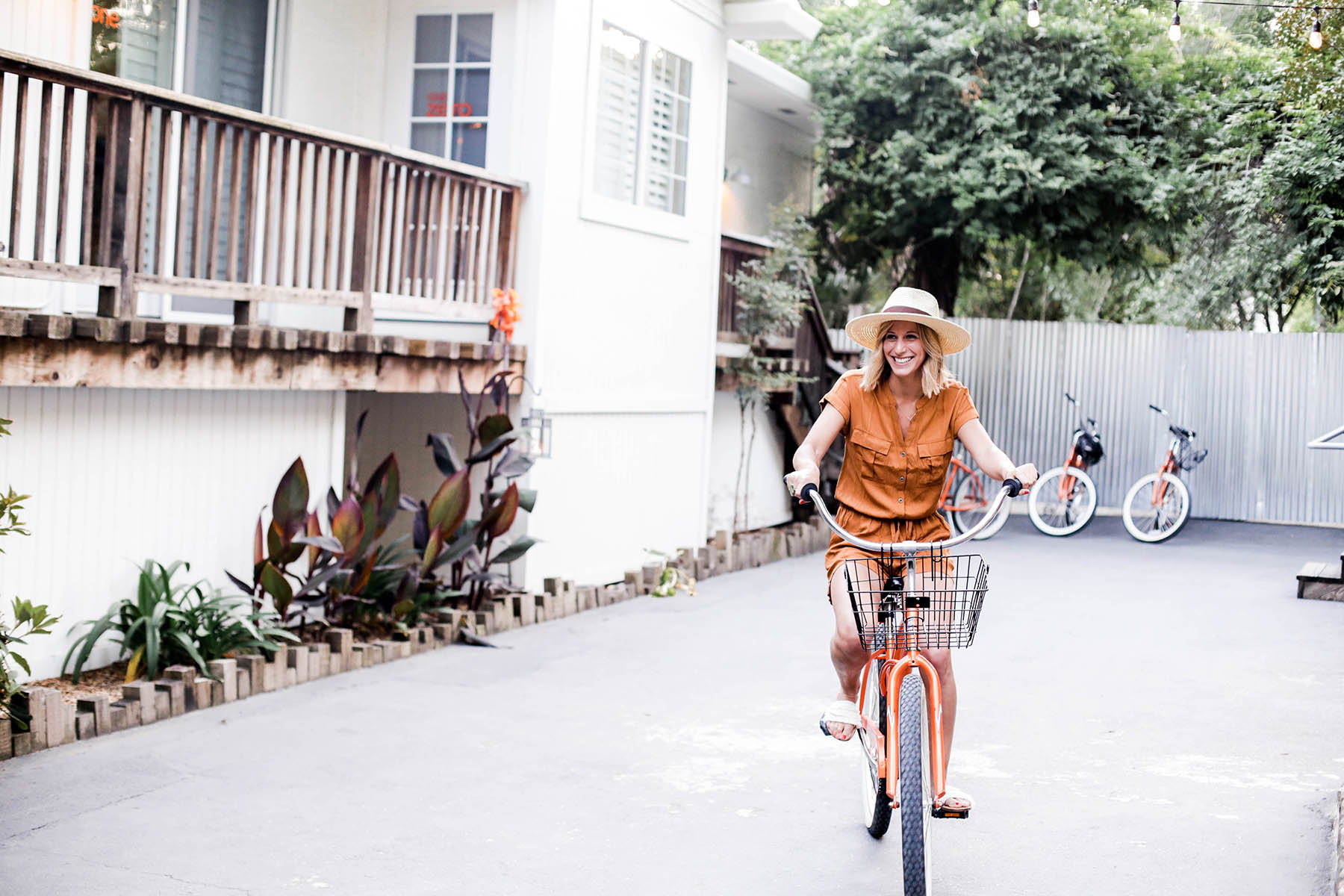 Shop The Post