Entertaining
Fun Things To Do
A Rooftop Staycation
posted on May 15, 2015 | by Amanda Holstein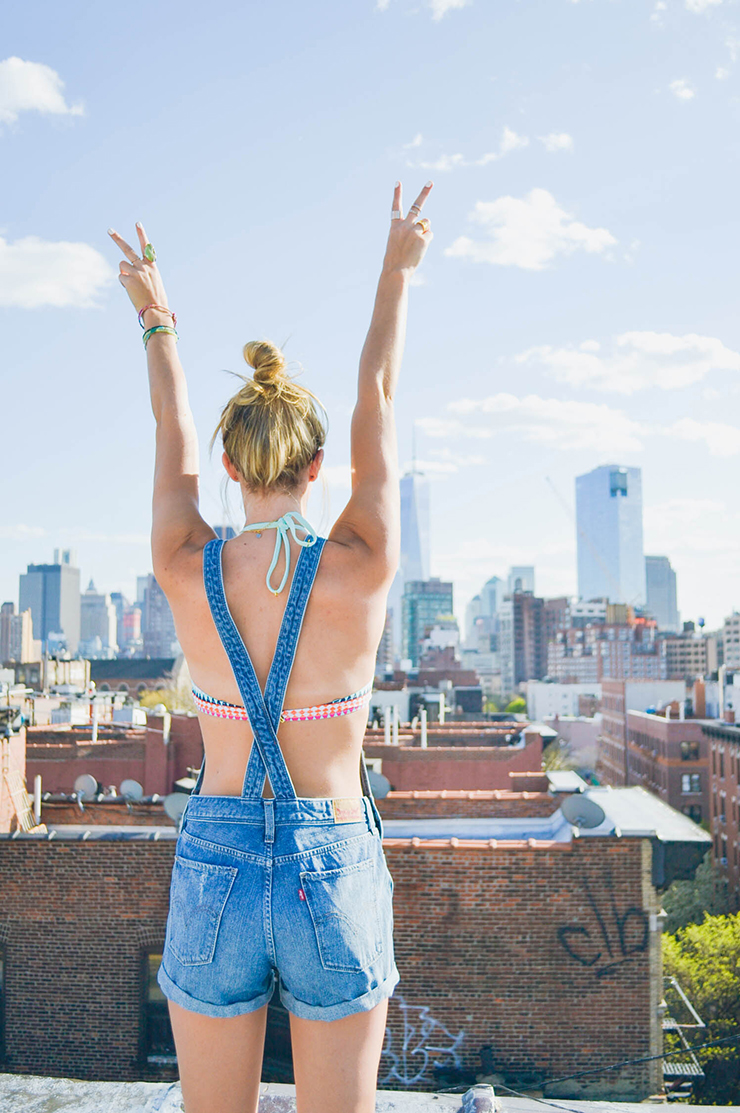 When you live in a compact city like New York, you have to get creative when it comes to summer activities. Luckily, there is no shortage of rooftops here. If you've got a tight budget and no time to escape to the beach, why not create your own little staycation right on your roof? You just need a few goodies, like a blanket to lie on, yummy refreshments, and hopefully a pretty sweet view.
So last weekend, I decided to make this happen. The parks were too crowded, the beach was too much of a hassle, so the roof seemed like the perfect option. Want to join the fun? Start with a large blanket or towel (you can even use a sheet). I prefer something thicker since rooftops can be a bit uncomfortable. Grab some cushions for some extra comfort!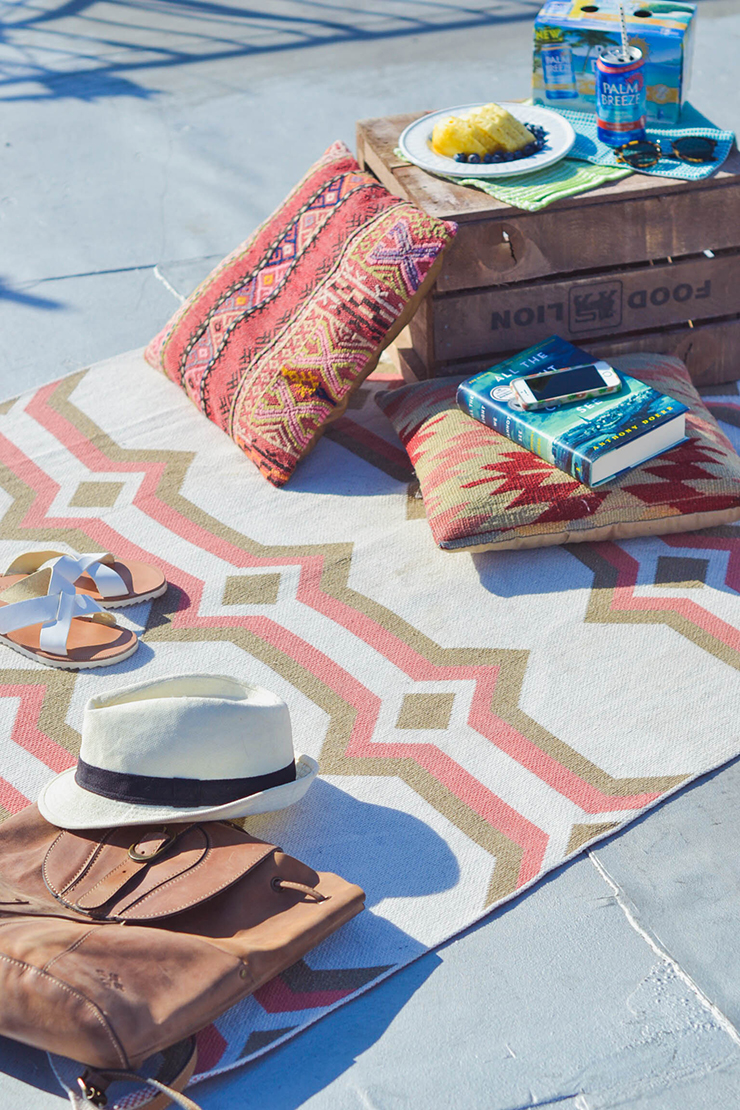 Bring a book if you're by yourself, or setup a portable speaker with some friends. As for refreshments? Tropical fruit is my favorite in the summer. And for a little weekend fun, Palm Breeze let me try their yummy new Palm Breeze Sparkling Alcohol Spritz drinks! I feel like these types of drinks can sometimes be too sweet, but their two flavors — Pineapple Mandarin Orange and Ruby Red Citrus — have just the right amount of sweetness and are seriously perfect for a day in the sun.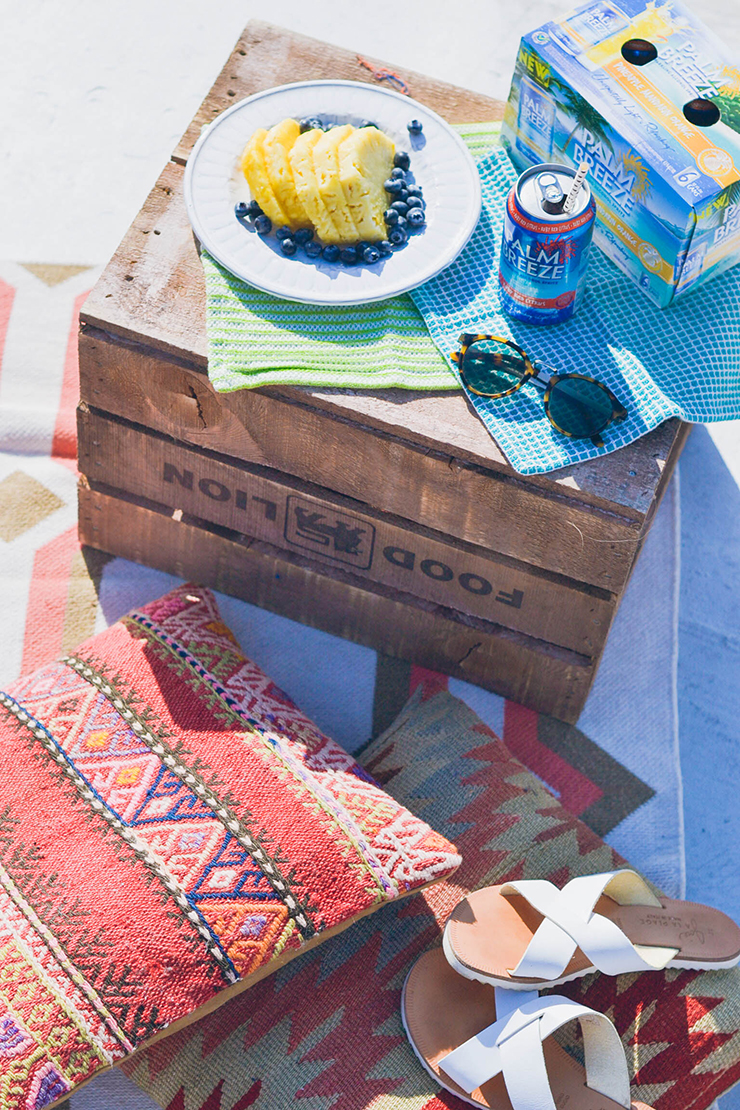 And for your outfit? Throw on something you'd wear on a beach vacation. I tend to go for bright colors at the beach, so this colorful bikini is the perfect choice. (Plus, I never miss out on an opportunity to get a tan). Playful overalls aren't super realistic in your day-to-day life, so a mini staycation is the perfect time to wear them. Finish the look with a pair of slides (on sale!) and sunglasses. You'll feel like it's a #VacayEveryDay.
Enjoy!
//
This post was sponsored by Palm Breeze through their partnership with POPSUGAR.
While I was compensated by POPSUGAR to write a post about Palm Breeze, all opinions are my own.
Please drink responsibly.