Makeup
How to Get That Summer Glow
posted on June 16, 2014 | by Amanda Holstein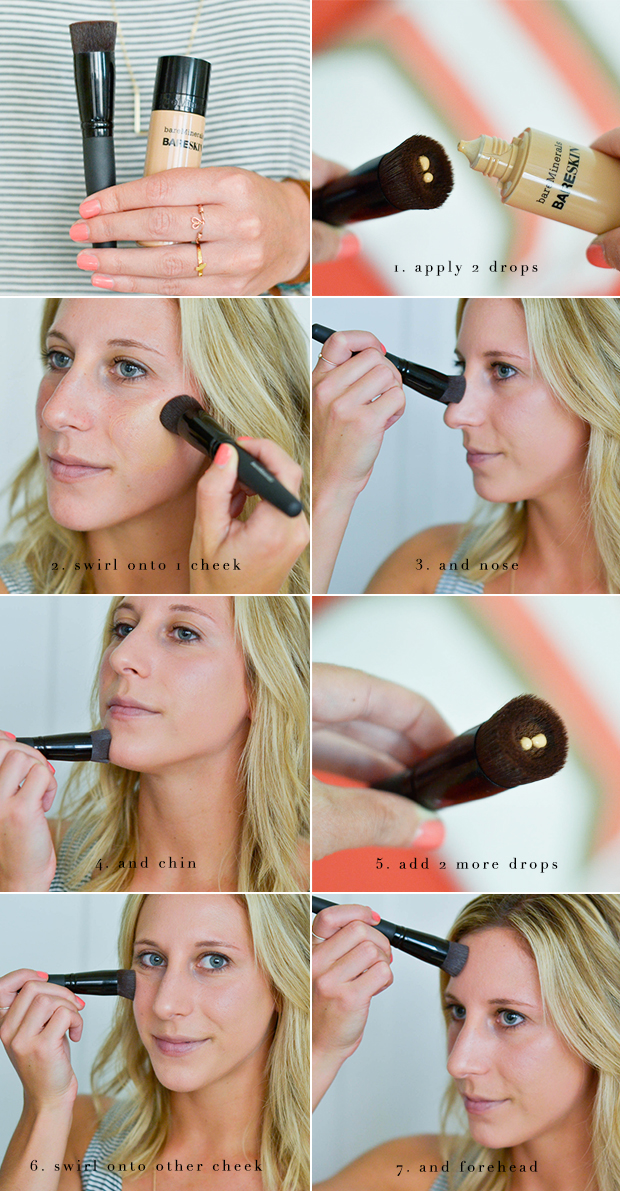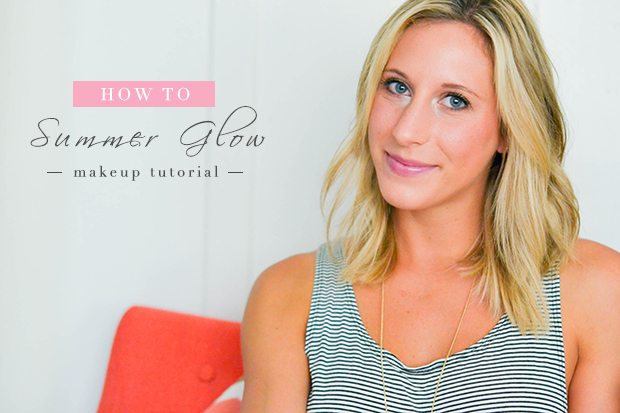 When it comes to summer makeup, achieving that natural glow is a must. Your makeup should look clean and natural while still enhancing the rich color in your skin and subtle tan you get that time of year. Today I was lucky enough to try a new product from bareMinerals, perfect for achieving that natural summer glow. I'm sure you've all been hearing lots of hype around it, too. It's their new BareSkin Pure Brightening Serum Foundation.
I can't say enough good things about this product. Literally, the second I put it on it was like I wasn't wearing anything at all, but my skin looked flawless. Even my dad had to stop and compliment my skin, which is pretty impressive. The trick with a lot of bareMinerals products is knowing how to apply them correctly so you get maximum results. So before I jump into today's makeup tutorial, follow the steps below to learn how to apply the bareMinerals BareSkin foundation (my shade is Bare Beige 08).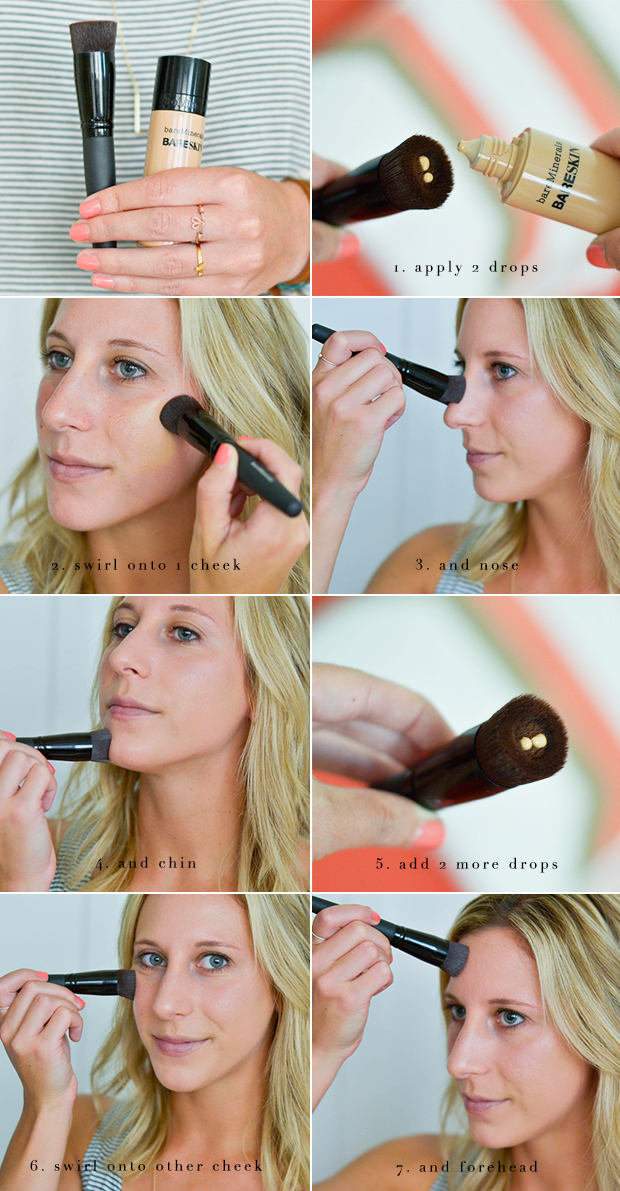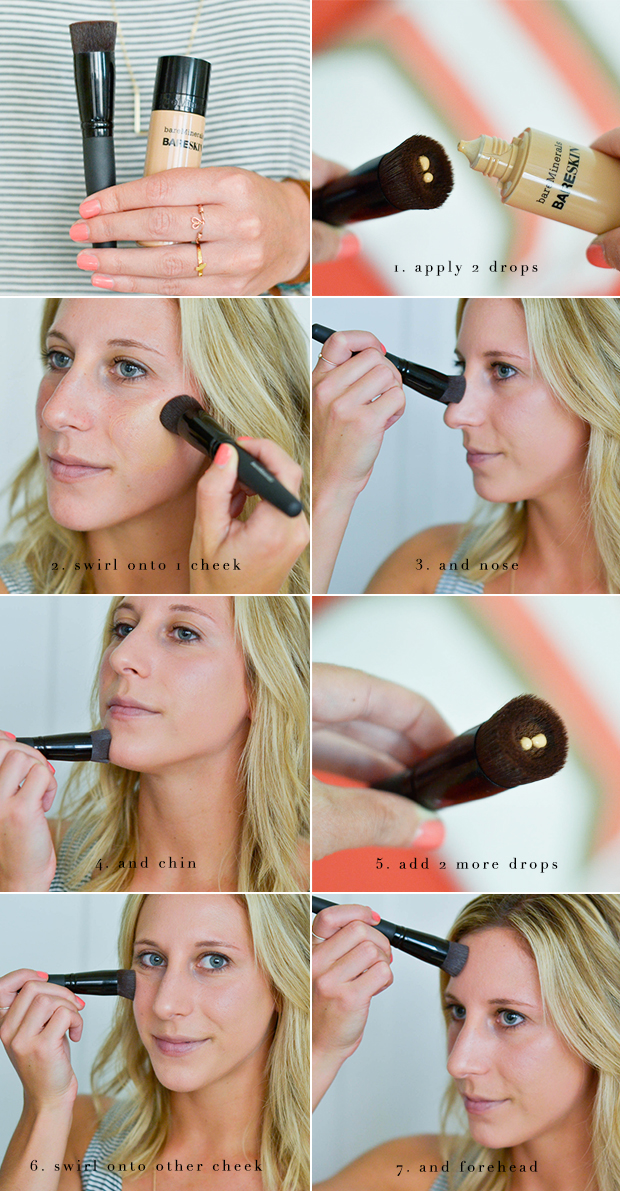 The most important tool for applying this epic product is the bareMinerals BareSkin Perfecting Face Brush. It seriously works wonders. The bristles are super soft and the design of the brush is so unique and innovative, perfect for applying liquid foundation. Remember, you really don't need much product to get full coverage. I recommend trying just 2 drops total and if you feel you need more, then add a couple extra drops. Make sure to swirl the brush in circular motions and even get under your eyes – you don't even need cover-up! Check out this before and after.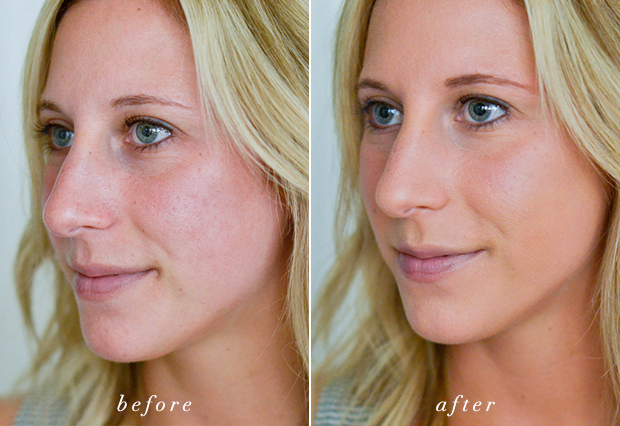 Now that you've mastered the BareSkin foundation, it's time to finish it off with a complete makeup look perfect for summer. You'll just need a few products shown below. Click the pink squares on the products below to shop!
The key is using products with shimmer, like bareMinerals Ready Bronzer in "The Deep End" and bareMinerals Ready Blush in "The Aphrodisiac". Use a shimmery gold on your lids and dab a light sheen on the inner corners of your eyes (all from bareMinerals Ready Power Neutrals palette). Add a saturated pink lip combo, like Marvelous Moxie Lipstick in "Risk it All" and Marvelous Moxie Lipgloss in "Hot Shot". Take a look at the results below!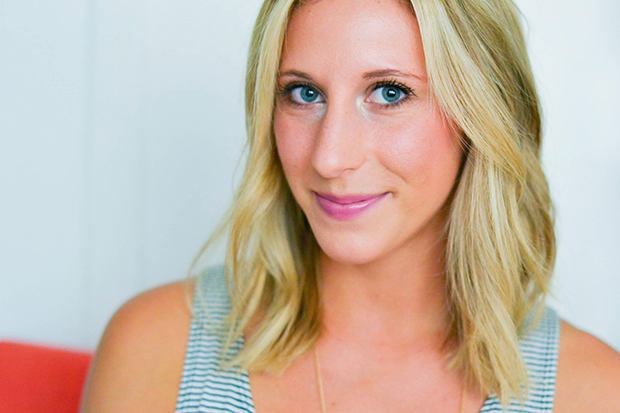 //
Thank you bareMinerals for sponsoring this post.
Shop The Post