Makeup
When You Have No Eyebrows…
posted on January 22, 2013 | by Amanda Holstein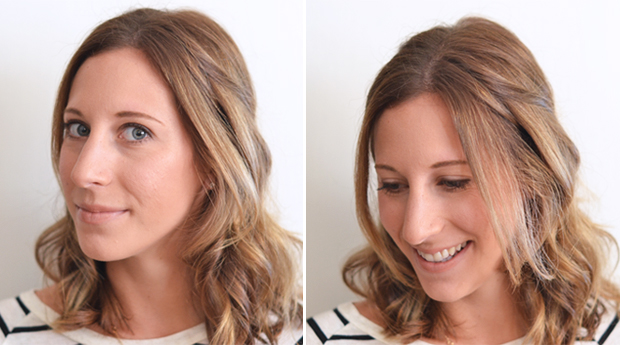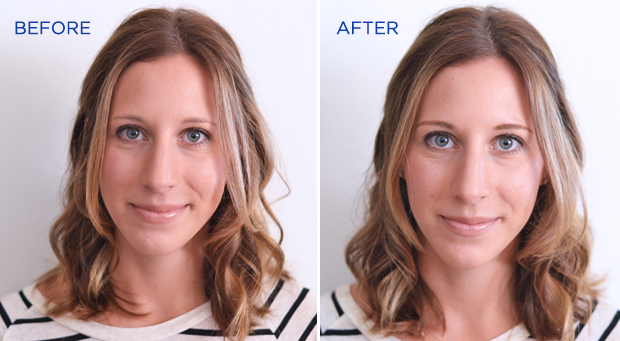 There are tons of resources out there on how to groom eyebrows and they're all super helpful, but the problem is they all pertain to people who actually have eyebrows. Maybe I'm exaggerating a bit here. I have eyebrows, let's be clear, but they're almost nonexistent. They're patchy, the color is a dull blonde/brown, and I just don't have that profound Megan Fox arch I've always dreamed of. My best friend on the other hand, has insanely amazing eyebrows and is told she resembles Megan Fox all the time. What. The. Hell. In fact, we went to get our nails done one time and I was approached by one of the salon employees in the middle of my manicure with this unsolicited question: "Would you like to get your eyebrows done?" Um, I'm sorry, what is it about my eyebrows that makes people want to ask me that? So that's when I decided to fix this problem.
And there is a solution, my friends. For all you ladies lacking lustrous eyebrows (nice alliteration, huh?), I've discovered the trick. Here's how to groom your brows:
Step 1: Let them grow out. A lot.
When you're lacking full brows, the best thing to do is to let them grow out as much as possible before grooming them. That way you have something to work with. 

Step 2: Brush them upwards to prep for trimming.
Now that they're long enough, it's time to trim. Start with a brow tool with a brush. Brush your eyebrows in an upwards motion so you can see all the extra hair that needs to be trimmed.

Step 3: Trim.
Use your small scissors to trim those extra hairs that lie above the brow. Don't go overboard, this should be simple and subtle.


Step 4: Tweeze.
Use your tweezers to pluck those extra hairs surrounding your brows. You should not use your tweezers to pluck hairs on the actual brow. I made that mistake in middle school. It was not pretty.

Step 5: Brush the hairs all in the same direction.
Next, use the same brow tool to comb your hair in the same direction. This will help the brow pencil do its job and it will also show you if you missed any that need trimming.

Step 6: Sharpen your brow pencil.
It's important to sharpen your brow pencil often so you can be as precise as possible when using it. If you use a powder and an angled brush, just be sure the brush is thin and keeps its shape.

Step 7: Fill in with a brow pencil (or powder).
Now it's time for the fun part. Fill in your brows with really small and soft strokes. Don't just draw them on like you're filling in a coloring book. Follow the natural shape of your brow.

Step 8: Finish with brow gel.
Use clear brow gel or a tinted one that matches your hair color to finish off the look. This will help make them look even more natural. I like to also rub the gel in with my finger afterwards to keep it subtle.

What are some of your eyebrow grooming tricks?