Decor & Styling
Updating Your Bedroom with Affordable Bedding
posted on January 23, 2013 | by Amanda Holstein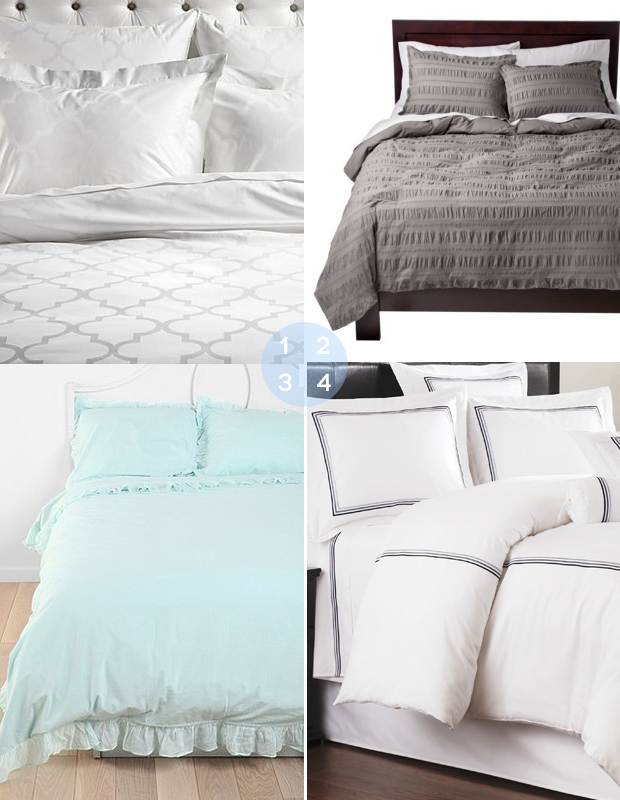 As you've heard me say before, I get bored pretty easily, in general, and with my home. I like to change things up every once in a while without going all out and buying new furniture. Moving around the items on my bookshelf, swapping out my throw pillows, and rearranging furniture are just a few things I like to do for a quick apartment refresh. Another easy update I've done recently is change up my bedding. You can find pretty affordable bedding these days, whether at Urban Outfitters or World Market, and it's a great way to create a totally new feel to your bedroom without spending a ton.
Prints:
Updating your current bedding to a vibrant print can really change the look of your bedroom. Either add an all-over print with a new quilt and pillow shams, or just add printed euro shams for a pop of color (and an even quicker update).
Neutral:
Soft neutrals create such a soothing vibe. Go for texture or even a subtle print to turn your bedroom into a place of pampering and relaxation. Mixing neutral prints can be really interesting too.
Simple:
If you've already got a lot going on in your room, sometimes swapping out your bedding for something super simple can be really satisfying. It'll keep the focus on the other great pieces in your place, or just create an overall minimalist look.
How do you update your bedroom?