Career Advice
Get to Know a Twenty-Something: Monica Beatrice
posted on November 25, 2014 | by Amanda Holstein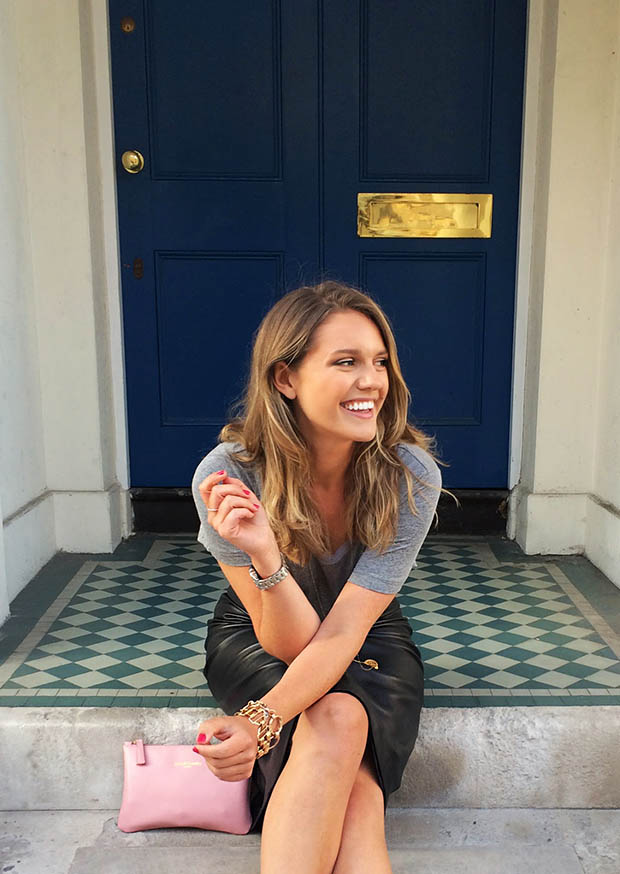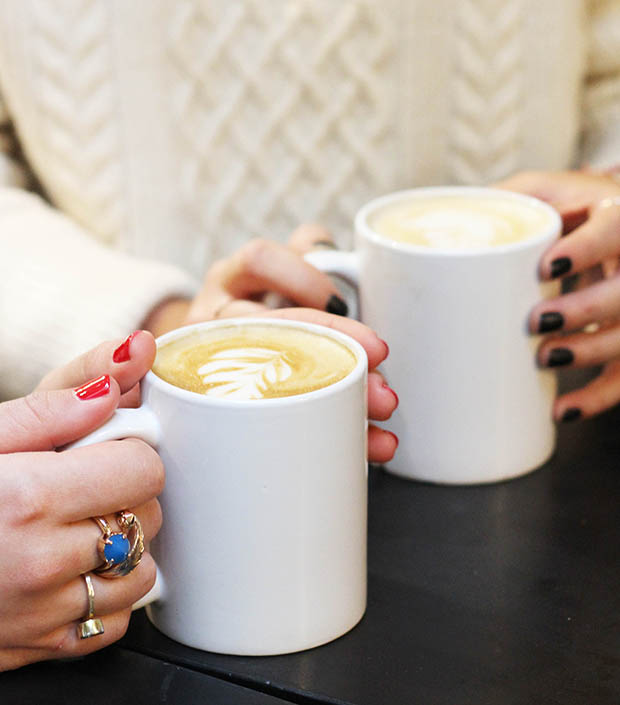 The best thing about working on this blog is getting the chance to connect with people across the web, and the world. When London-based blogger Monica first emailed me, I liked her immediately. Not just because of the sweet praise she offered for my blog (always a plus!), but I could infer her sweet demeanor and poised personality right away. We kept in touch and I quickly became a huge fan of her blog The Elgin Avenue and her fantastic style. I was so excited when she told me she'd be visiting NYC, so of course we met up for coffee. She is such a sweetheart in person and it felt like we'd known each other for years.
As another twenty-something navigating through life, Monica offered a peak into her life as well as some wise advice for other twenty-somethings. Check out my interview with her below and take a look at her interview with me today on The Elgin Avenue!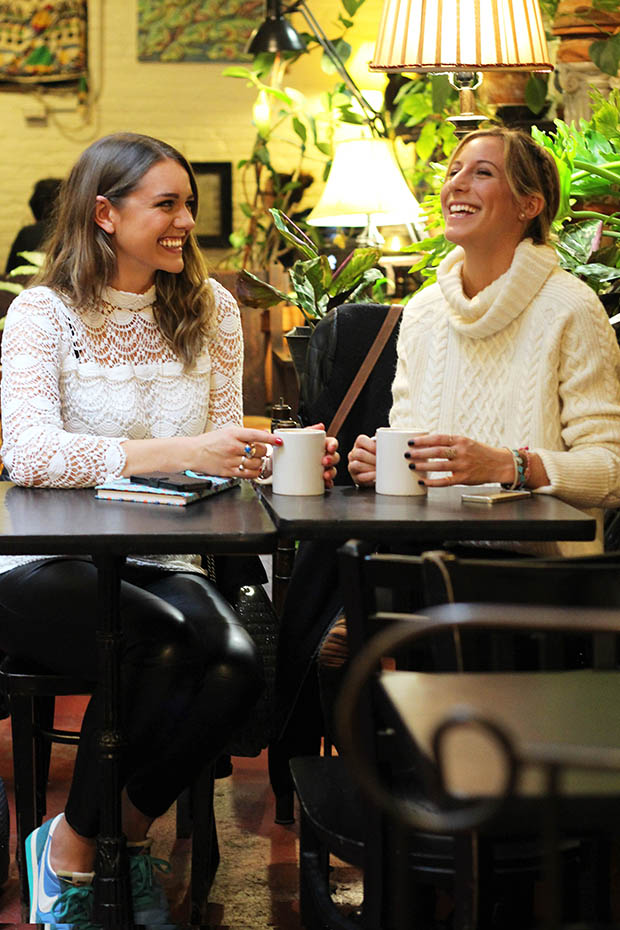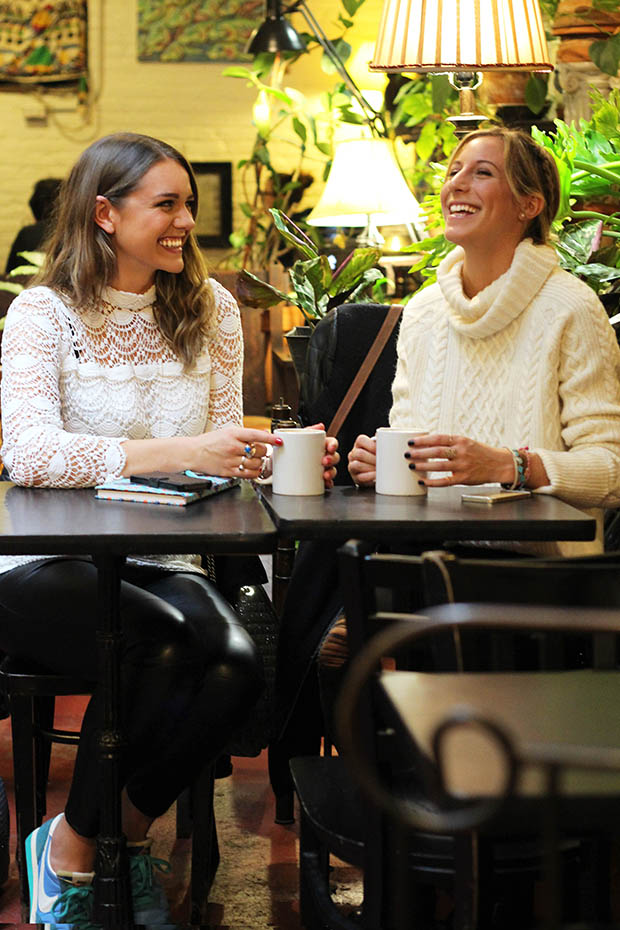 Name: Monica Beatrice Welburn
Age: 24
Occupation: Founder and editor of The Elgin Avenue fashion and lifestyle blog. Occasional presenter and stylist.
City & Country of Residence: Alresford – a small market town an hour South of London. UK.
College/University Degree: BA Fashion Journalism & Broadcasting, London College of Fashion.
AH: When did you start your blog and what inspired you to start it?
MB: I began my blog on January 1st 2011 (I liked the date!). Blogging as an industry was relatively new then, and I was curious. I had always loved admiring people's style and blogging felt like a great outlet for diarising my own outfits. The Elgin Avenue has since evolved to encompass more lifestyle elements, and I now guest write for a number of other sites including Grazia UK, and Hello! Fashion.
AH: Has your blog changed much since you first started it?
MB: I'd like to think that the heart of it is the same – an honest, stylish, welcoming, blog which shares things I love. In every other sense it has changed a lot! The design has evolved, and it is about to change again in the New Year (stay tuned!). The blog is a reflection of what's going on in my life, so as something happens to me personally, The Elgin Avenue grows to accommodate it. New interests in the past have included interiors, beauty and travel.
AH: Did you always know you wanted your blog to be a full-time gig? What made you decide to go after that goal?
MB: I didn't even know blogging could be a full time job when I started! Towards the end of my University degree, when I was making a relatively stable income from my blog I began to think that if I wanted to, it could turn out to be my full time occupation. I did think about applying for other roles in fashion, but my Mum convinced me not to! My Mum said "you've built this from the beginning, don't let that go just for a steady income. Put everything you have in to it!" My Mum has a habit of giving me the best 'sit up and listen' advice.
AH: How do you make sure you strike a work/life balance? What is your favourite way to relax?
MB: I am really conscious of striking a work/life balance. About a year ago I was close to burning out – and I was 23! I was studying, waitressing and working on the blog. I had to reassess what was important to me, and what I wanted from my life. Instead of working 24/7, I now work more efficiently because I'm more rested and focused. Plus, I've learnt to say no! To relax, I love hanging out with friends and family, over good food and drink.
AH: I loved learning how much of an organization freak you are! What are some tips you can offer for managing your blog as a business and staying organized?
MB: I used to be a complete mess when it came to filing, and paperwork! I've learnt that being in control of my documents is critical to being efficient as a business – you don't want to spend ten minutes tracking a piece of paper down. In terms of managing a blog as a business, it's important to know what your overheads and monthly expenses are; then you can figure out how much you need to earn to cover these and a bit more. With this in mind, you need to know how much work you need to take on, at the rate you are charging, to cover yourself. I keep a spreadsheet of work, and am diligent with invoicing. I'd say it took me six months after graduating University to get into a regular income pattern, I reduced my outgoings right down until I felt more stable.
AH: Working for yourself, who do you seek business mentorship from? Who is your best sounding board for ideas?
MB: All of the people closest to me are great – my Mum, Dad and boyfriend all run their own businesses so I can ask for their take on things. My little Sister has always worked with customers, so if I have a tricky e-mail to send I'll run it by her – she's brilliant and she's three years younger! I have some really close blogging friends too who I can specifically ask blog advice of. Other than that, I keep my ear close to the ground and try to soak up as much general advice as possible.
AH: How do you differentiate your 'writing voice' from your natural thought pattern?
MB: I try to keep my writing voice expressive but concise. Reading over some of my historic posts, I definitely rambled! I am quite an effusive person, I use my hands a lot! And I think that could come across in my writing if I didn't reign it in a little. My writing voice is something which I am working on constantly.
AH: Do you differentiate the life you share on social media, the blog etc with one which you keep private? How would you advise young girls growing up in this technological era, to maximise the media, whilst staying grounded?
I curate the images and elements of my life which I share on my social media. These snippets are stylised, and the ones which I am happy to engage my followers with – there are lots of other bits (like laundry!) which I wouldn't share. Following on from this, there are elements which for personal reasons I keep private too. The advise I would give to young girls in this technological era, is to share things you wouldn't mind your parents/future employers/friends seeing, it might not feel like it but everything will leave a lasting impression. Also, don't be consumed by social media! There is so much more to explore in books, the outdoors and in conversations – soak up your information everywhere you go.
AH: Let's talk about your beauty routine because I'm a bit obsessed with your skin and your hair. What are some of your favorite products? Did you always have great skin?
MB: Thank you! That is so sweet. Like any girl, my skin can be hormonal, but through trial and error I think I've found a formula of products and routines which works for me. For areas where I can suffer breakouts – forehead and chin – I use a benzyl peroxide cream which is prescribed. I have used it for years and it is amazing! In the States you can buy products with benzyl peroxide in at the drug store, but in the UK you have to get it from the Doctor. For blemishes I use Sudocrem overnight. It's antibacterial, calms inflammation and helps to heal. I've only just started using an eye cream, I normally borrow my boyfriend's Kiehl's midnight recovery eye cream. I've just started using Pai which is an organic skin care company too, and I love it. I always look for oil free moisturisers as I have combination skin. I also ALWAYS remove my makeup, I use a wipe first, and then a cleansing balm by Elemis which is incredible, I then use a cotton pad to wipe it off. For my hair I use a mask through the ends every time I wash it. I have bleach through the ends so it can get quite dry. Overall, I think diet, exercise and rest are the most important things for healthy skin and hair. I always notice the biggest difference when I am taking care of these.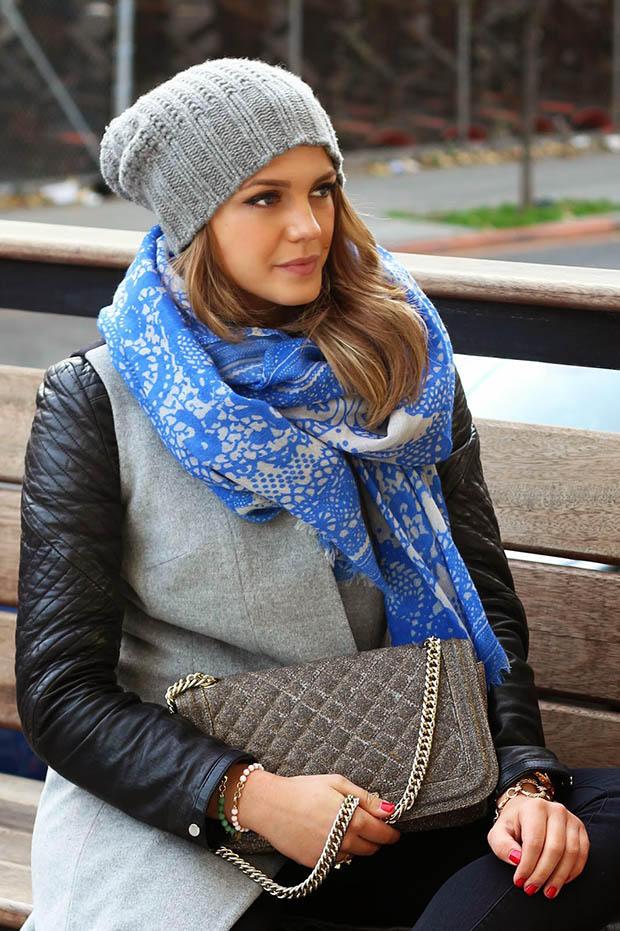 AH: Which sites do you check in to daily?
MB: Cupcakes & Cashmere, A House In The Hills, The EveryGirl.
AH: What are you most proud of achieving up till this point in your twenties?
MB: Starting, maintaining and growing my own business.
AH: What is on your bucket list before you are thirty?!
MB: I'd like to do something with a social impact. I have a project in the works, so hopefully I'll be able to say I've achieved something with that in the next year and beyond.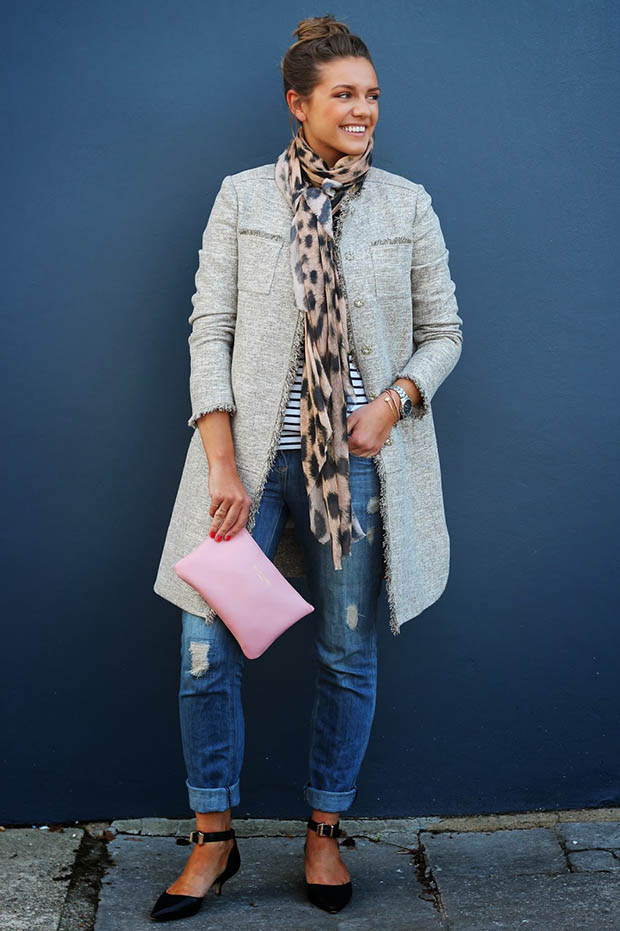 Quick Fire Questions:
Favorite drink (non-alcoholic): Extra hot cappuccino.
Favorite drink (alcoholic): Cosmopolitan.
Favorite neighborhood in London? I am a West London girl through and through. I love Westbourne Grove, Notting Hill and the Victoria & Albert Museum.
Last three things you bought: A DVF wrap dress – my first! I ordered it from The Outnet and I can't wait to try it on! Flowers for my desk. Hot chocolate at our local Christmas market.
Best thing you've ever bought: Notebooks! They keep my head on straight.
Style icon: I love Georgina Chapman, co-founder of Marchesa. She is achingly glamorous. Day to day, I think actress Rose Byrne has great style.
Words to live by: Go With The Flow. And Be Kind.
Next dream travel destination: Southern States of America. And Venice.
AH: Final words of advice from your Twenties so far . . .
MB: Really think about what you value in life. Focus on being happy and healthy, pursuing something you love, and everything else will follow suit. Do NOT beat yourself up for not knowing everything, things change all the times in your twenties and it is totally OK not to have the answer. Seek advice, or wait to ride the wave out. It will all be OK in the end. That's where my 'Go With The Flow' mantra comes in ; )!
I hope you all enjoyed this interview! Definitely check out her blog and let me know if you'd like to see more of this series or be interviewed yourself!