Decor & Styling
3 Ways to Style an Awkward Corner of Your Apartment
posted on July 20, 2017 | by Kendall McLeod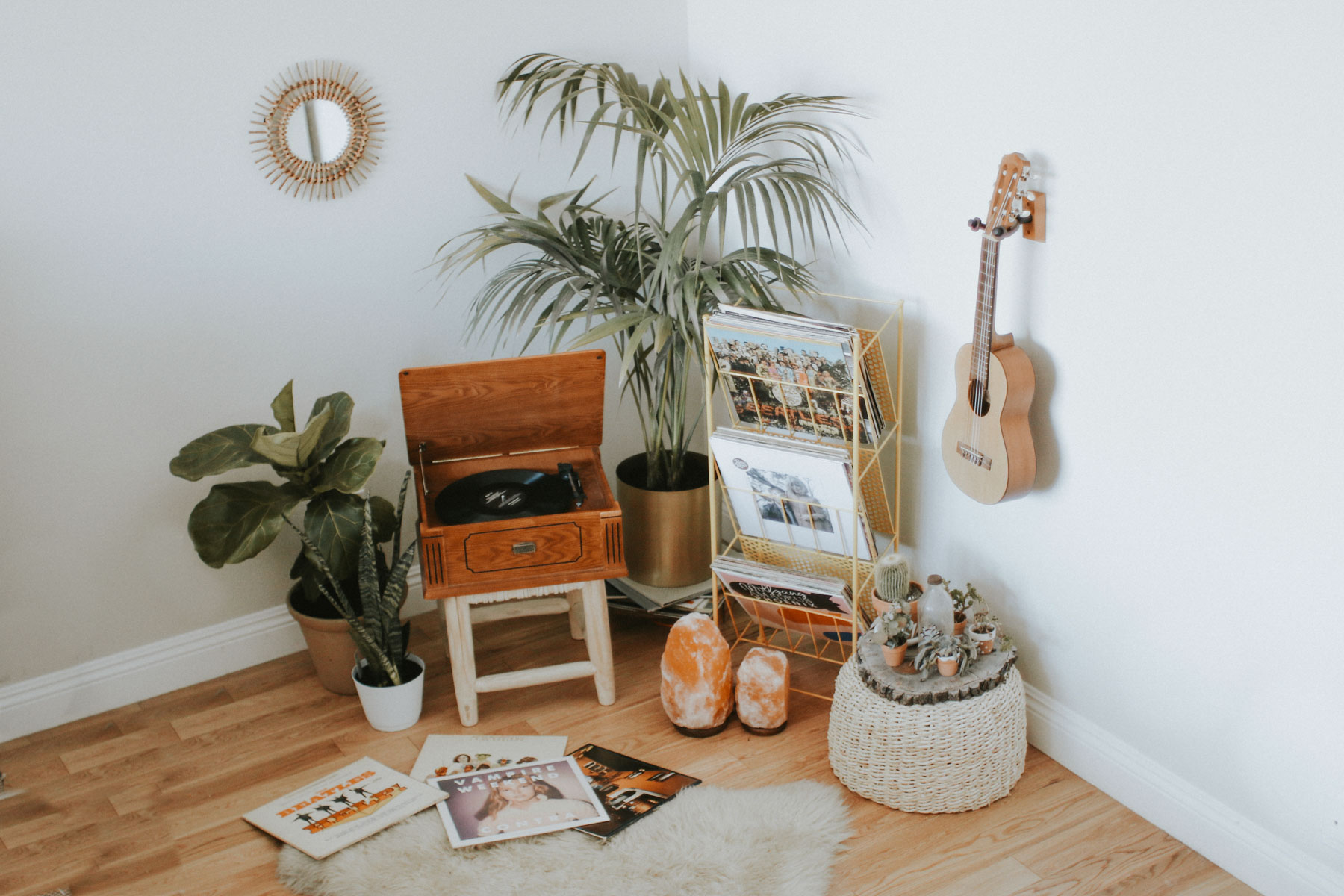 When moving into a new apartment, you start with the basics. A couch. A coffee table. A rug. A lamp. But once you get everything moved in, you look over, and it seems like there's always a weird corner that looks totally empty. If you're like me, you try a bunch of different things and ideas, but all your furniture looks too randomly placed or awkward and you end up either leaving it bare or keeping the awkward piece just so there's something there. So, I decided to try a few different looks to help you transform your own awkward corner into your favorite part of the room.
1. Music Corner
Whether you're a huge music buff or just like to relax to your favorite songs every now and then, this one's for you. Create the perfect little music corner by investing in a cool record player and displaying your collection on a funky storage shelf. Not only does this let you show off your awesome music taste, but it's a fun conversation starter and always leads to some good vibes for get-togethers. If you play any instruments, this is a great place to display them as well!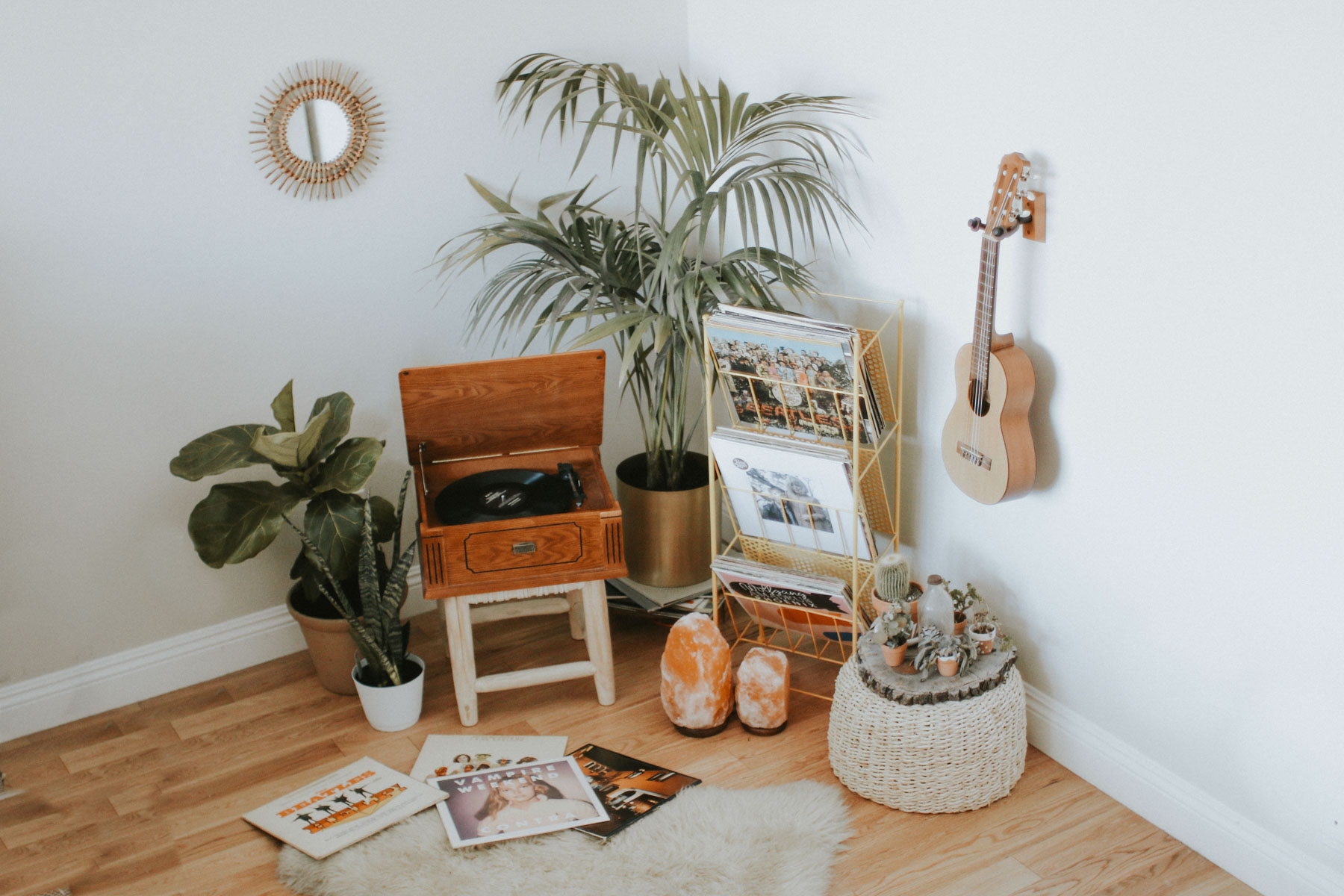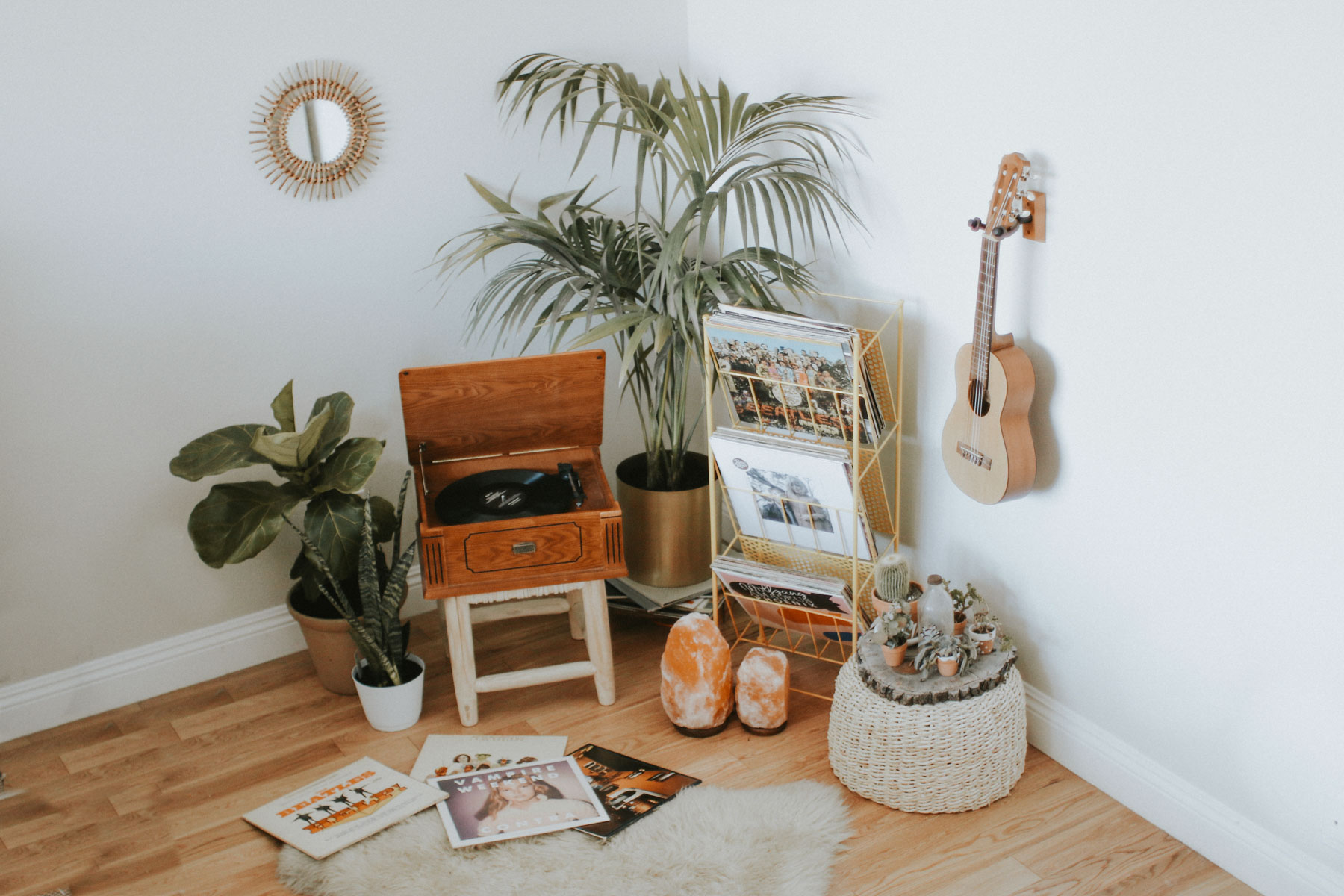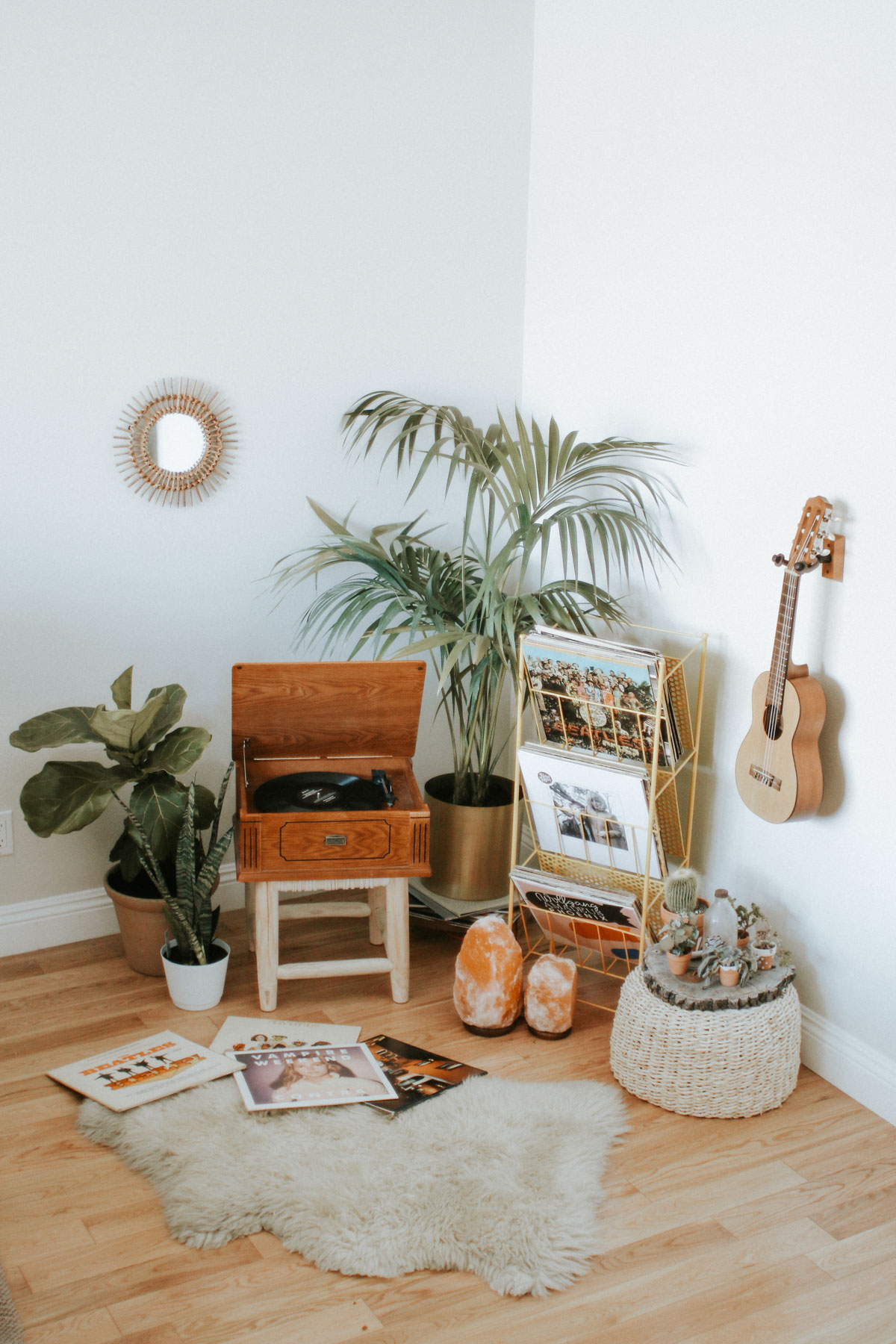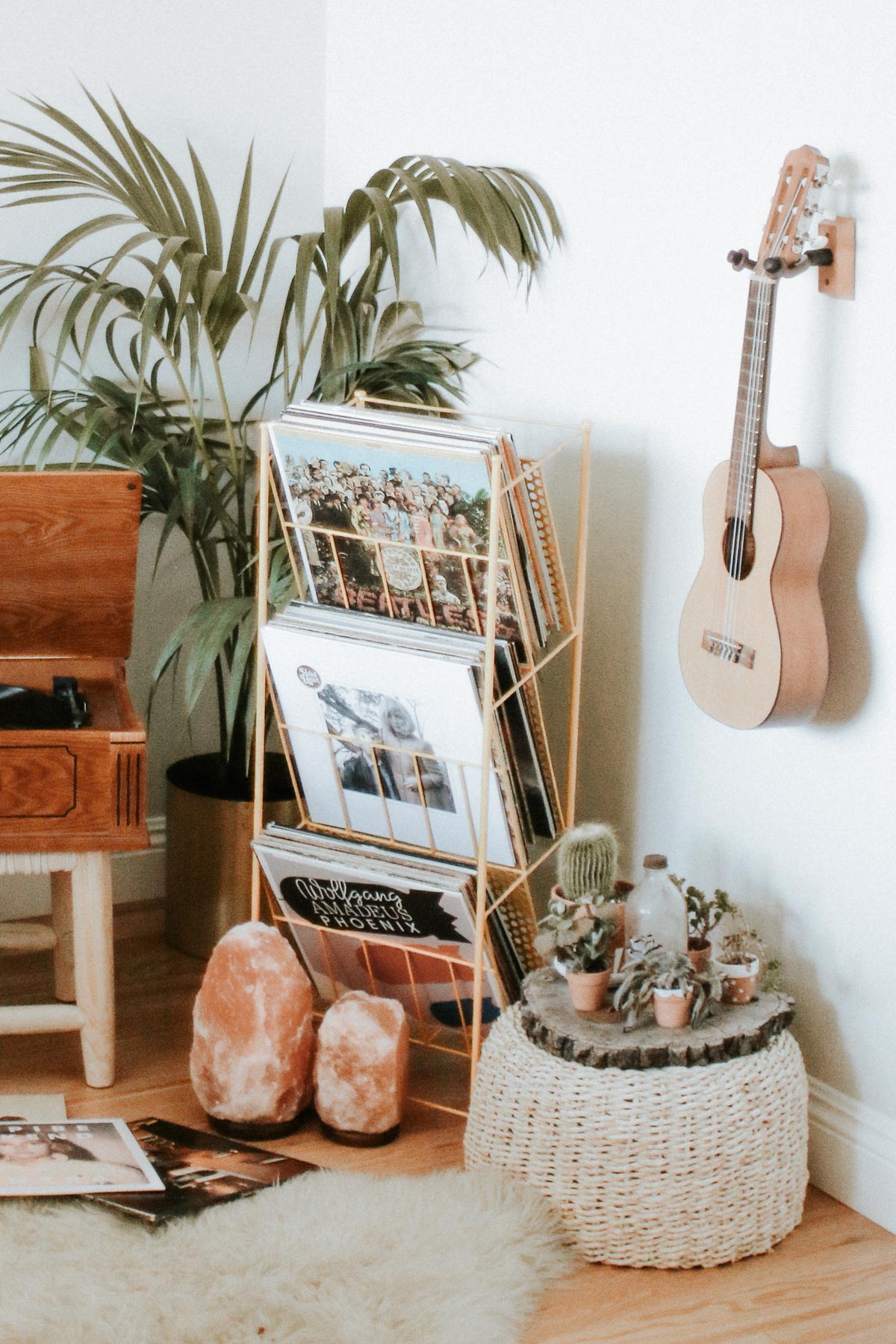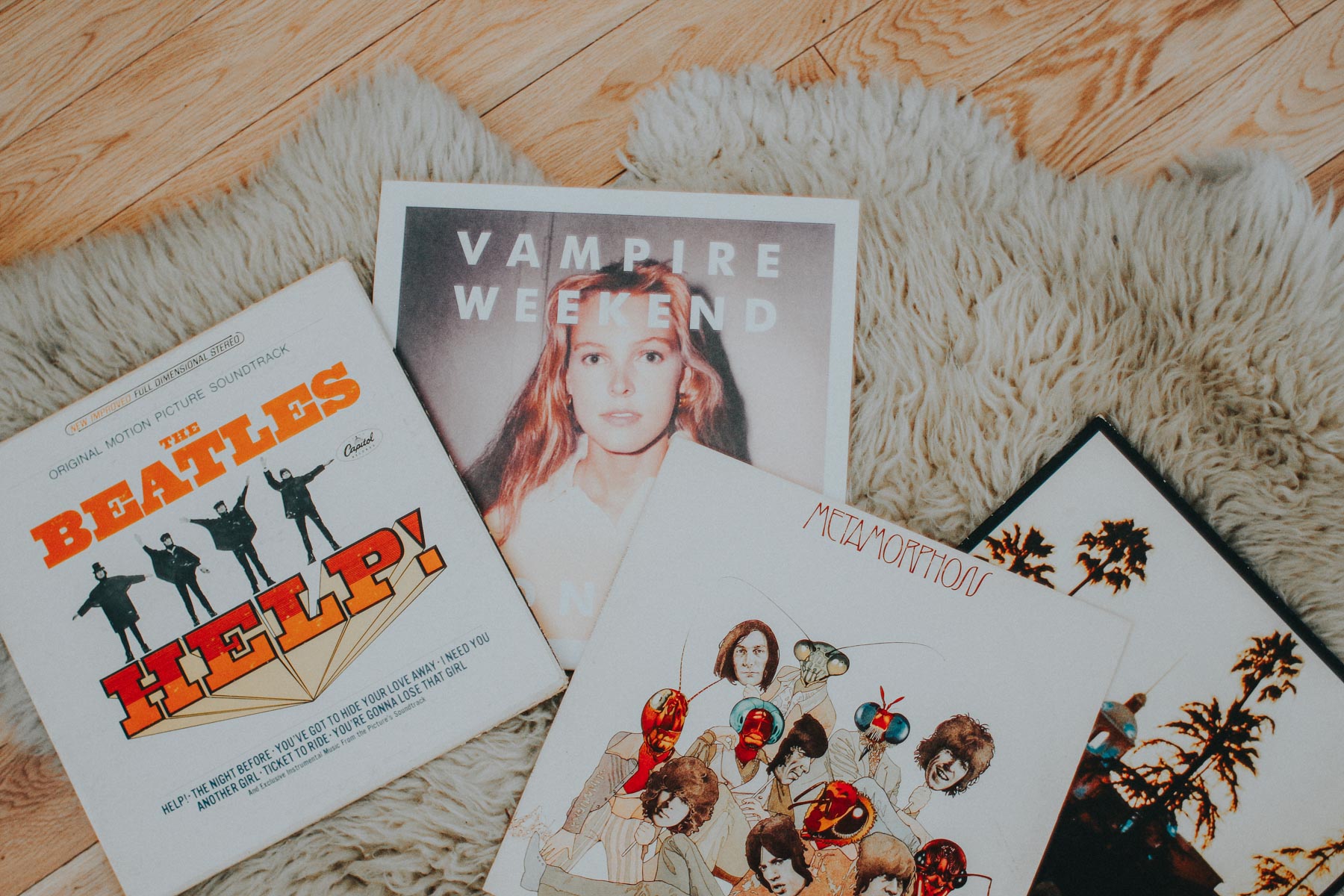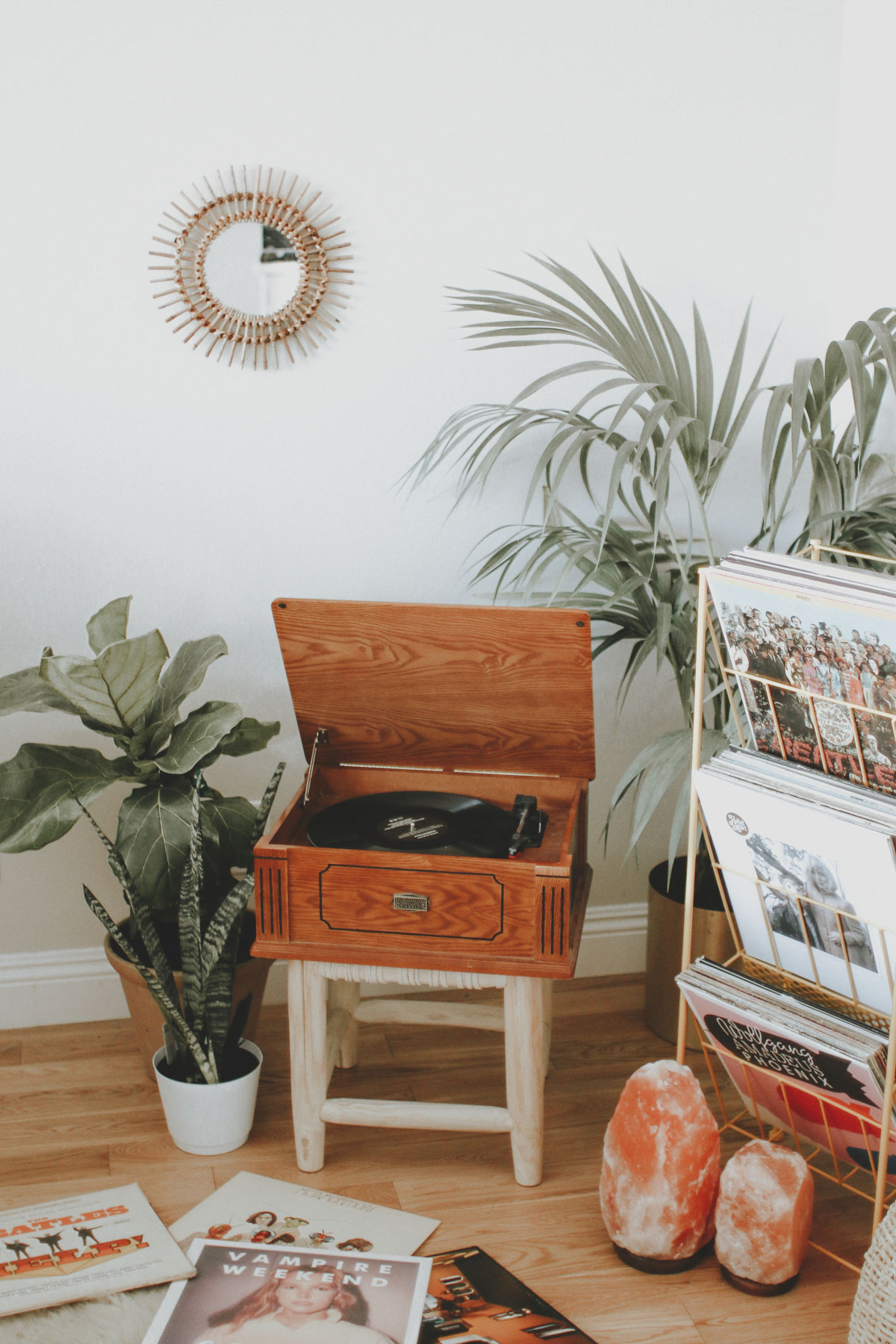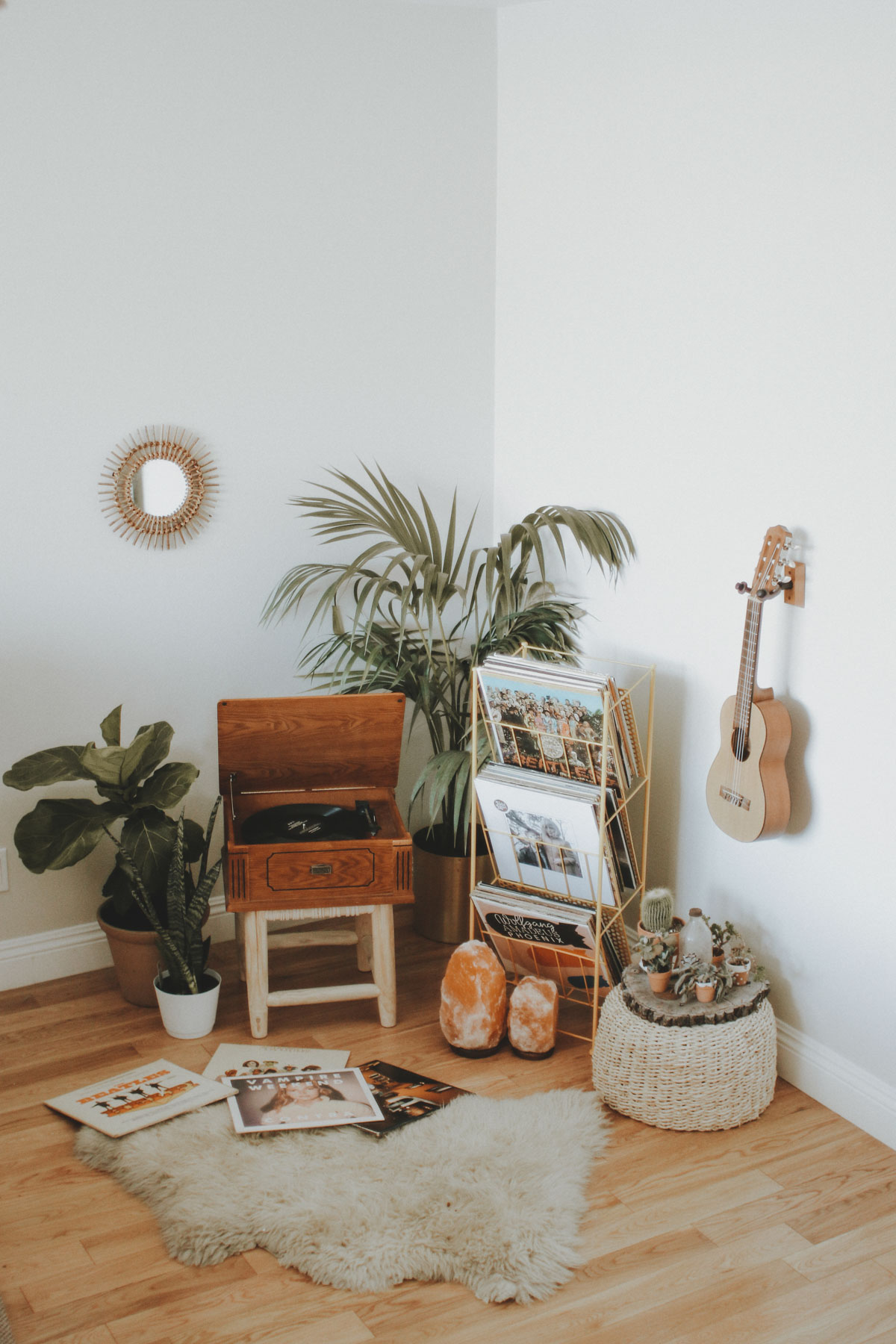 2. Relaxation Corner
If your idea of a good time is reading a classic book while smoking a tobacco pipe and sipping cognac OR if you just like to sit down in big cozy chairs (who doesn't??), don't worry, I thought of you too. Find yourself a chair that is really going to shine. It's the main attraction, so go bold either with a strong color or a nice deep tan leather like this one. Pairing it with a sheepskin pelt cozies it up a little, and immediately turns your awkward corner into a place where everyone wants to sit.
Adding plants is pretty much a go-to for every weird space. It closes in the strange gaps of blank walls, and somehow makes a room feel more open and clean. Urban sells some really cute brass planters for big house plants that I recommend. A lamp is a nice touch to finish off the space, and this mid-century modern one from Target pairs nicely with almost anything. Finish it off with a to-die-for Santal candle from Riddle Oil. You'll thank me later.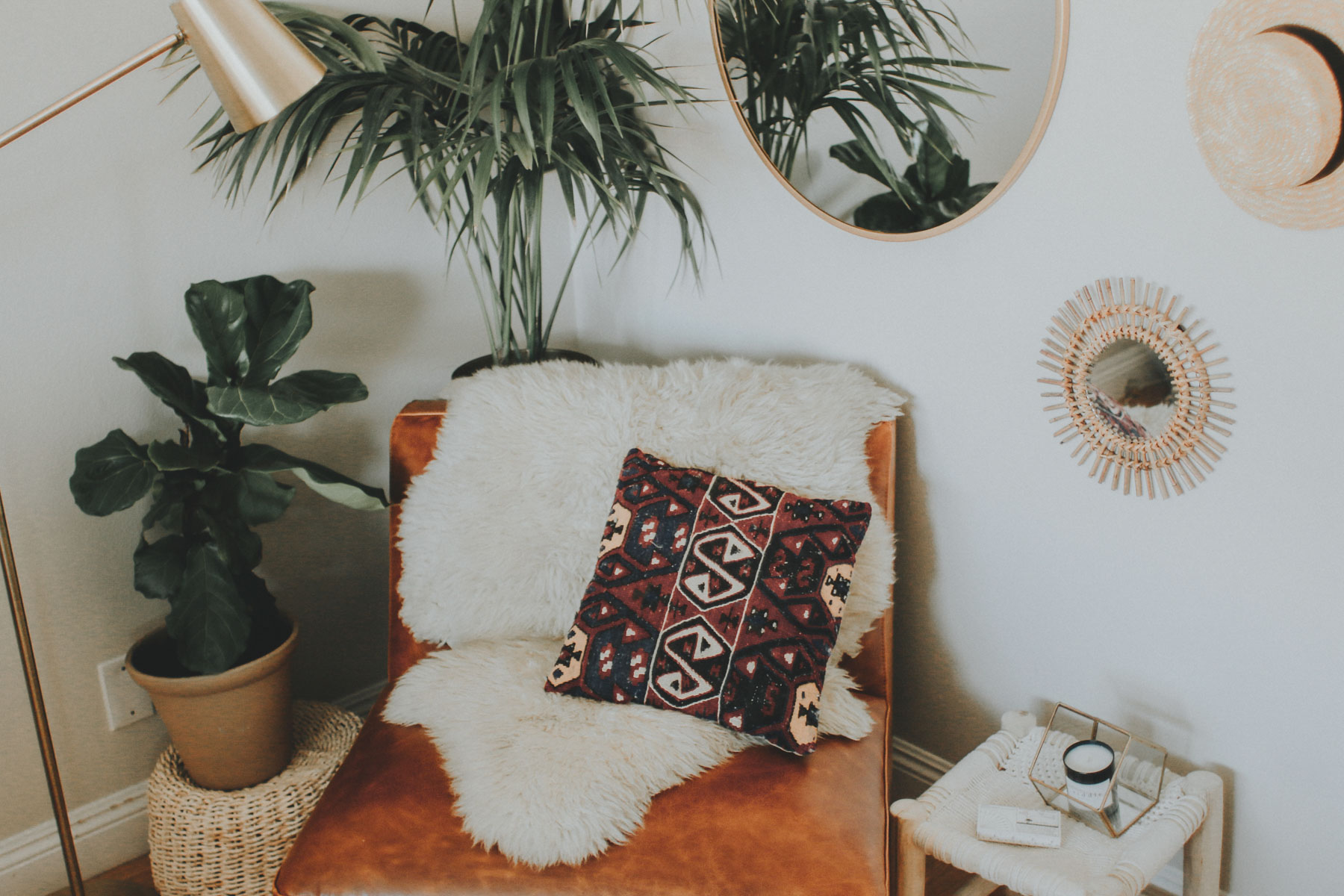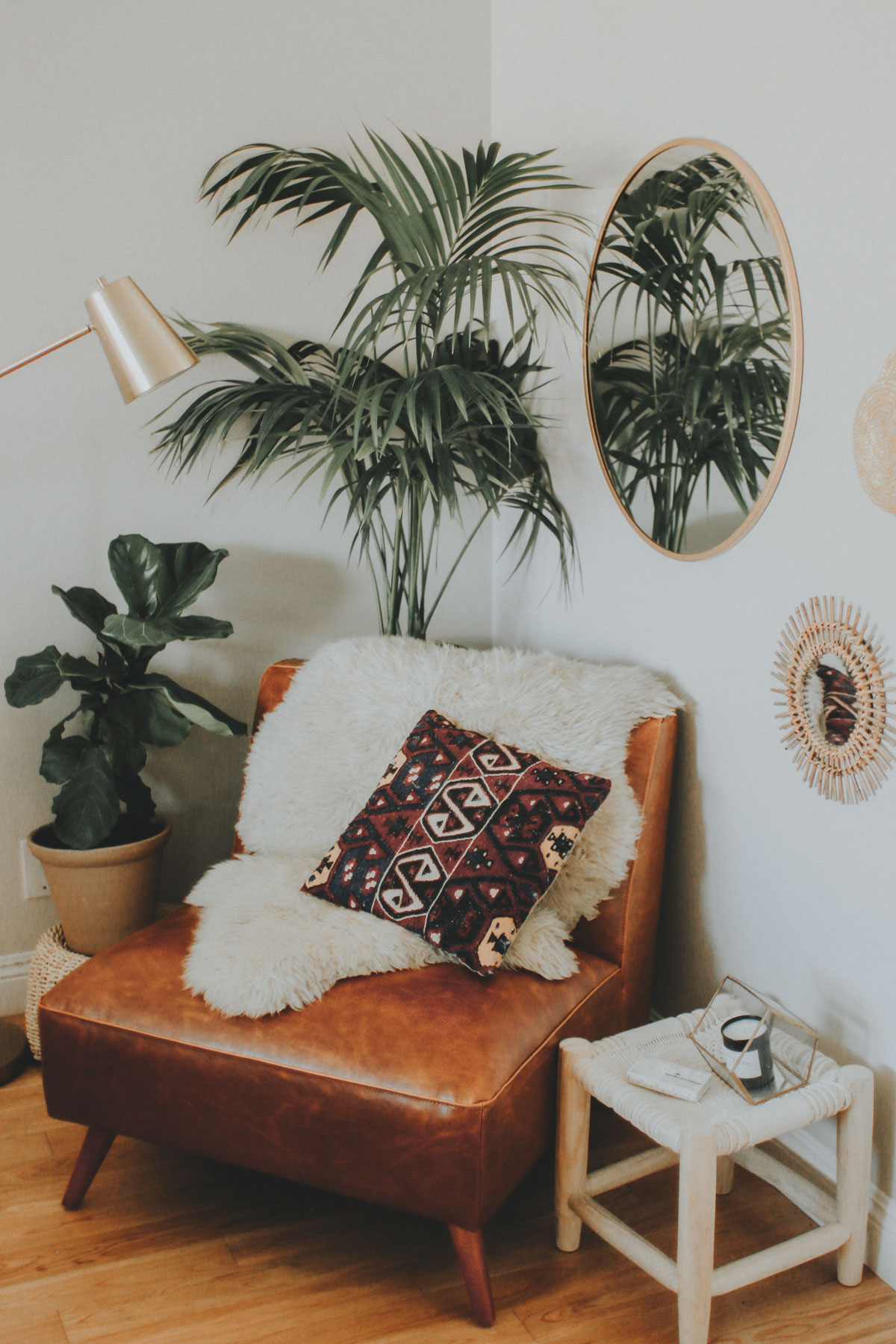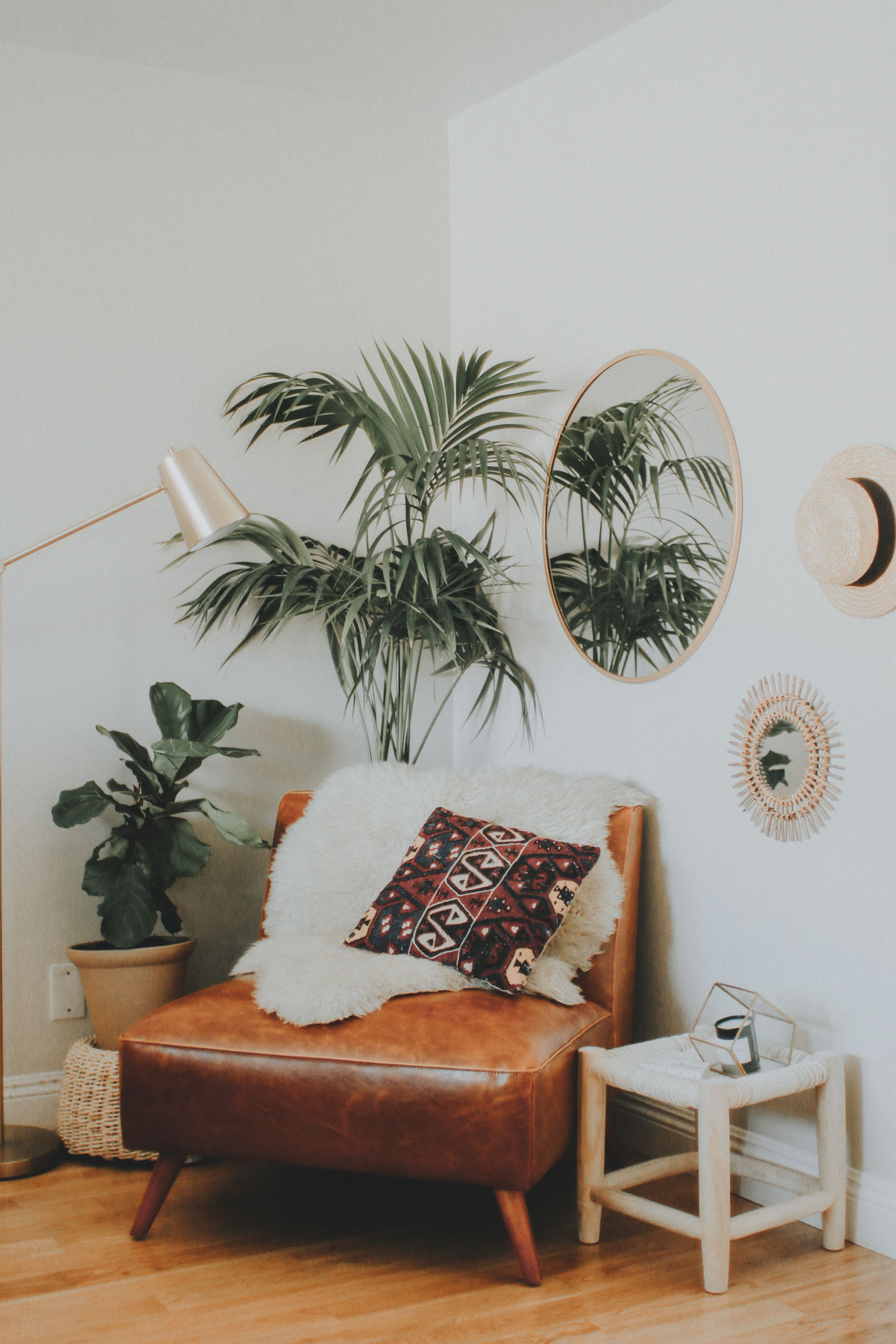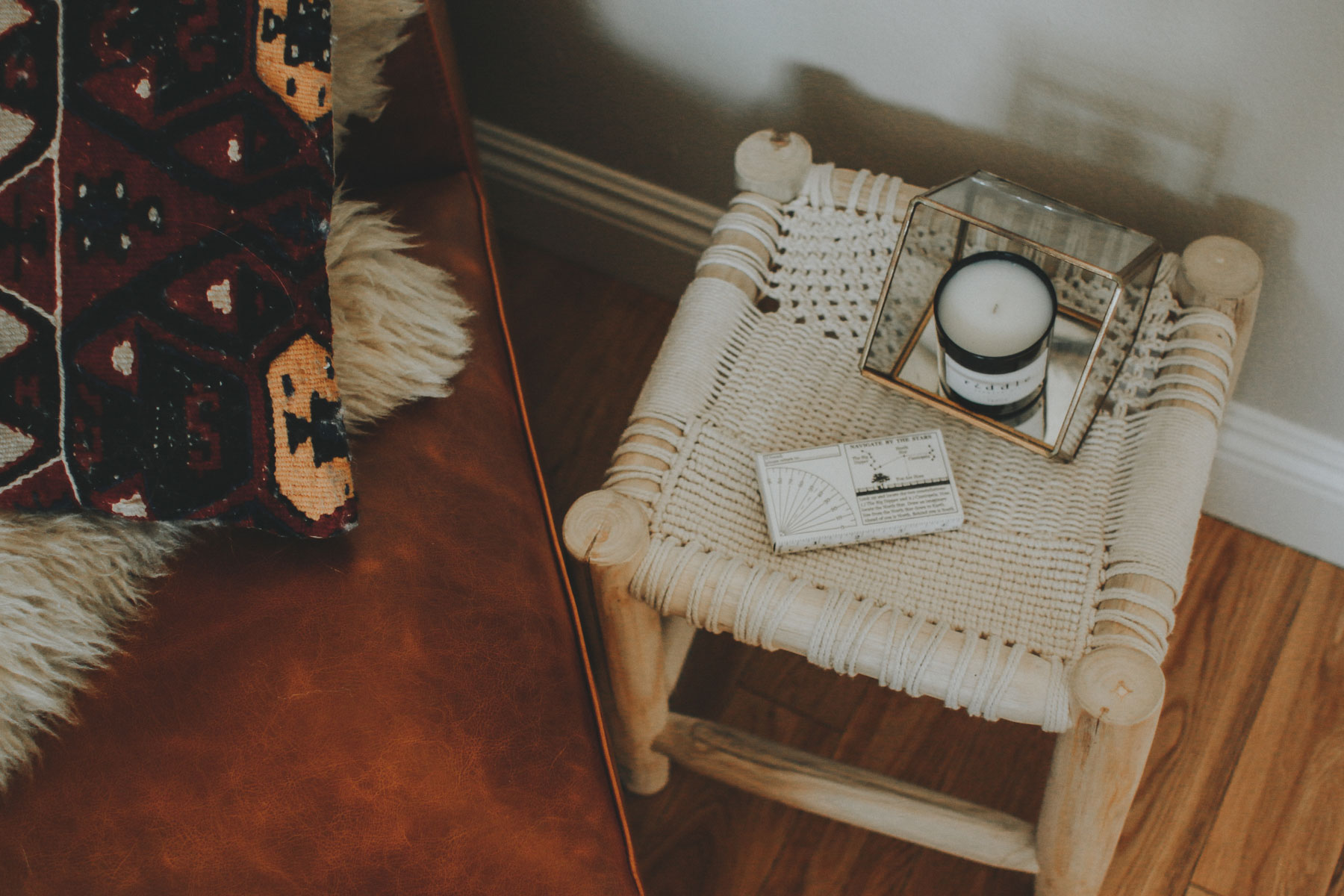 3. Storage Corner
If you're thinking, all this sounds great, but my apartment is the size of a cardboard box and I can't afford to waste all that space: I know the feeling. I too struggle with sacrificing aesthetic for storage space. I picked up this ottoman from World Market (love this one from Target too!), and it's so nice because it opens up, allowing you to store seriously tons of stuff. When you're not using it, you can just close the top and you've got extra lounging space.
Add some fun woven baskets to keep your throw blankets or extra pillows. You can even add a dresser into the mix and store all the stuff you normally would put in your random drawer (I know you have one!!) or even your accessories! Top the dresser off with some succulents to add some texture. I also recommend finishing off the space with some artwork to add some height and pull it all together. Artist Sarah Minks painted my moon picture, and I absolutely love it. Now you've got the ideal spot to relax at the end of a long day, drink your morning coffee, or meditate before your day gets started.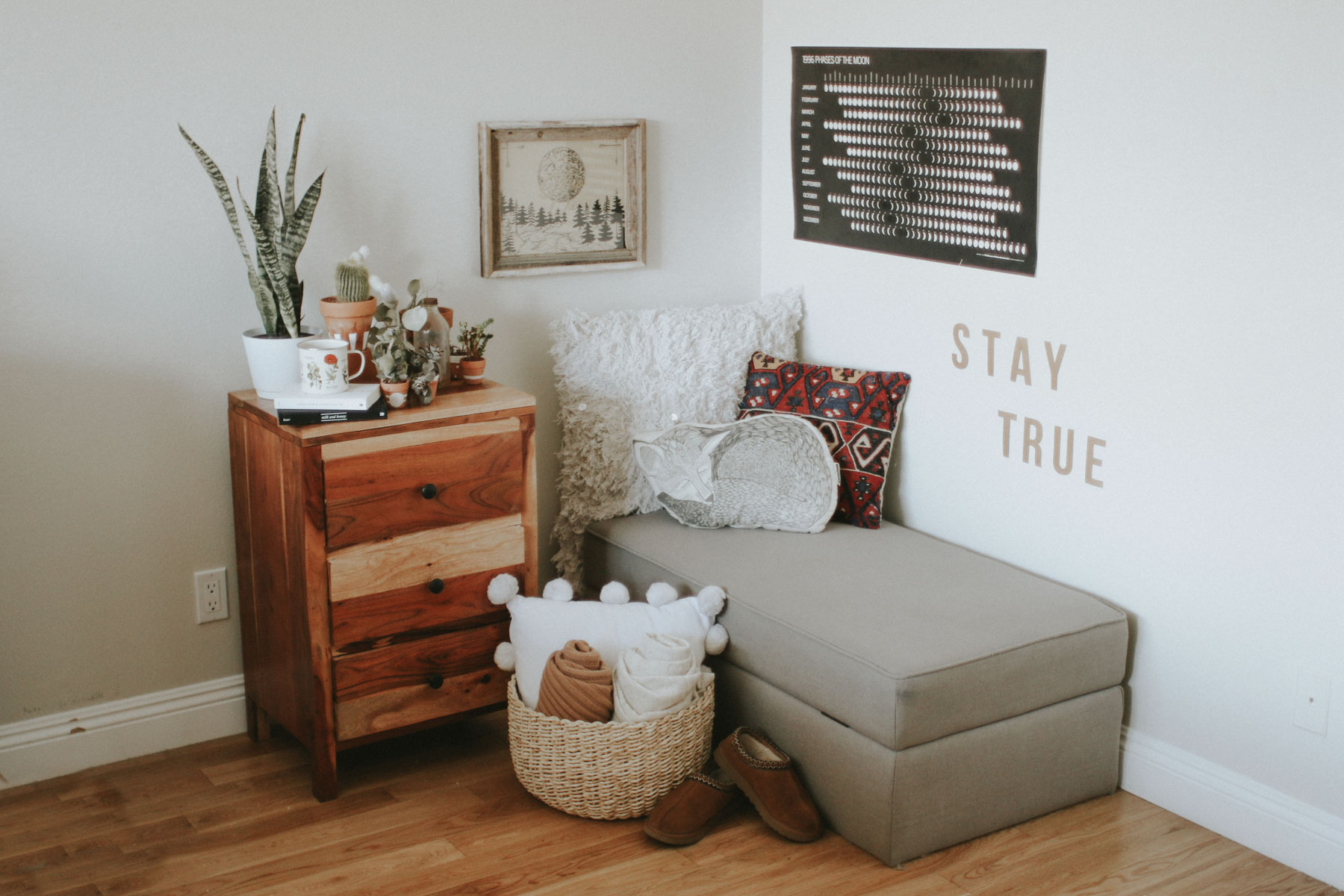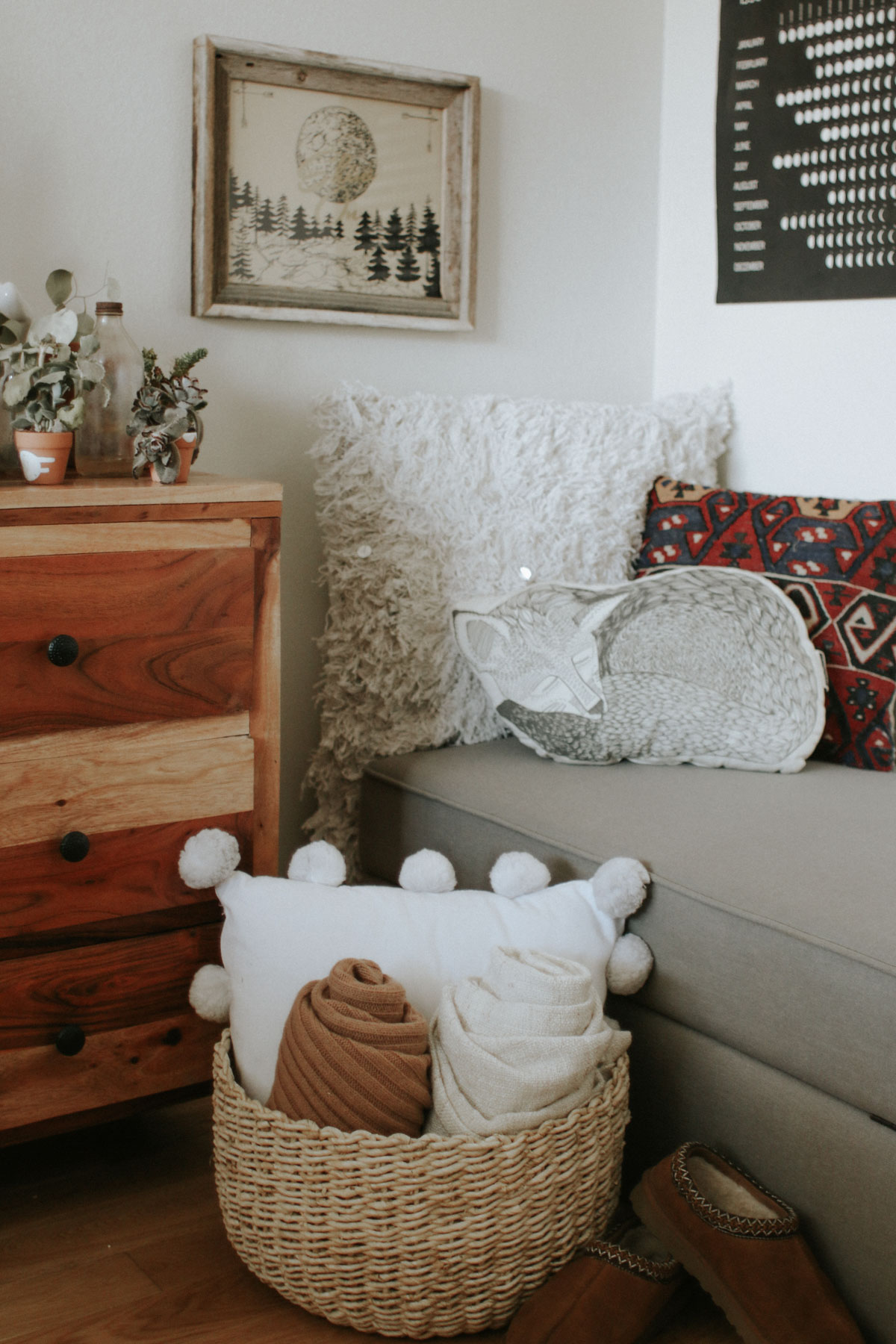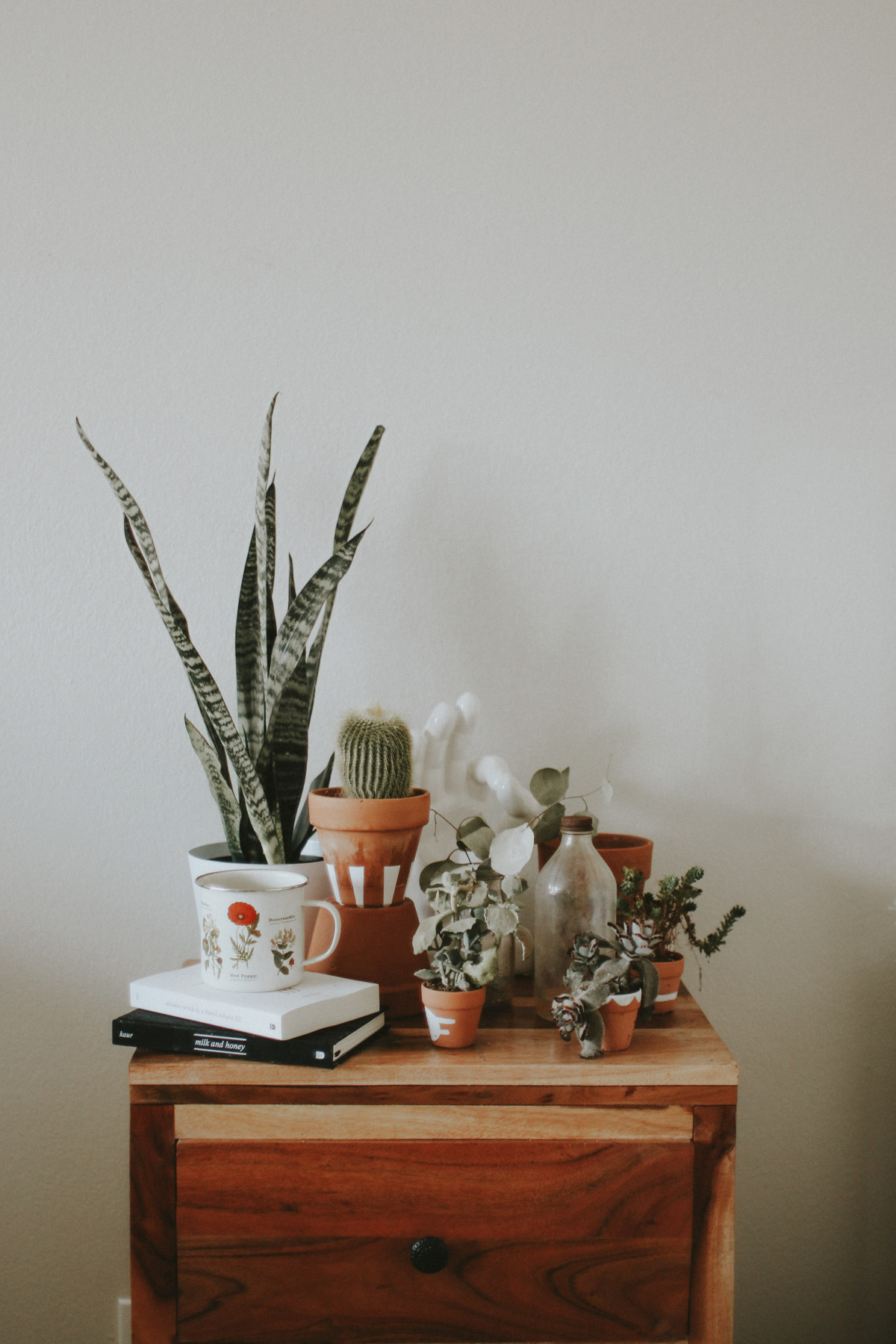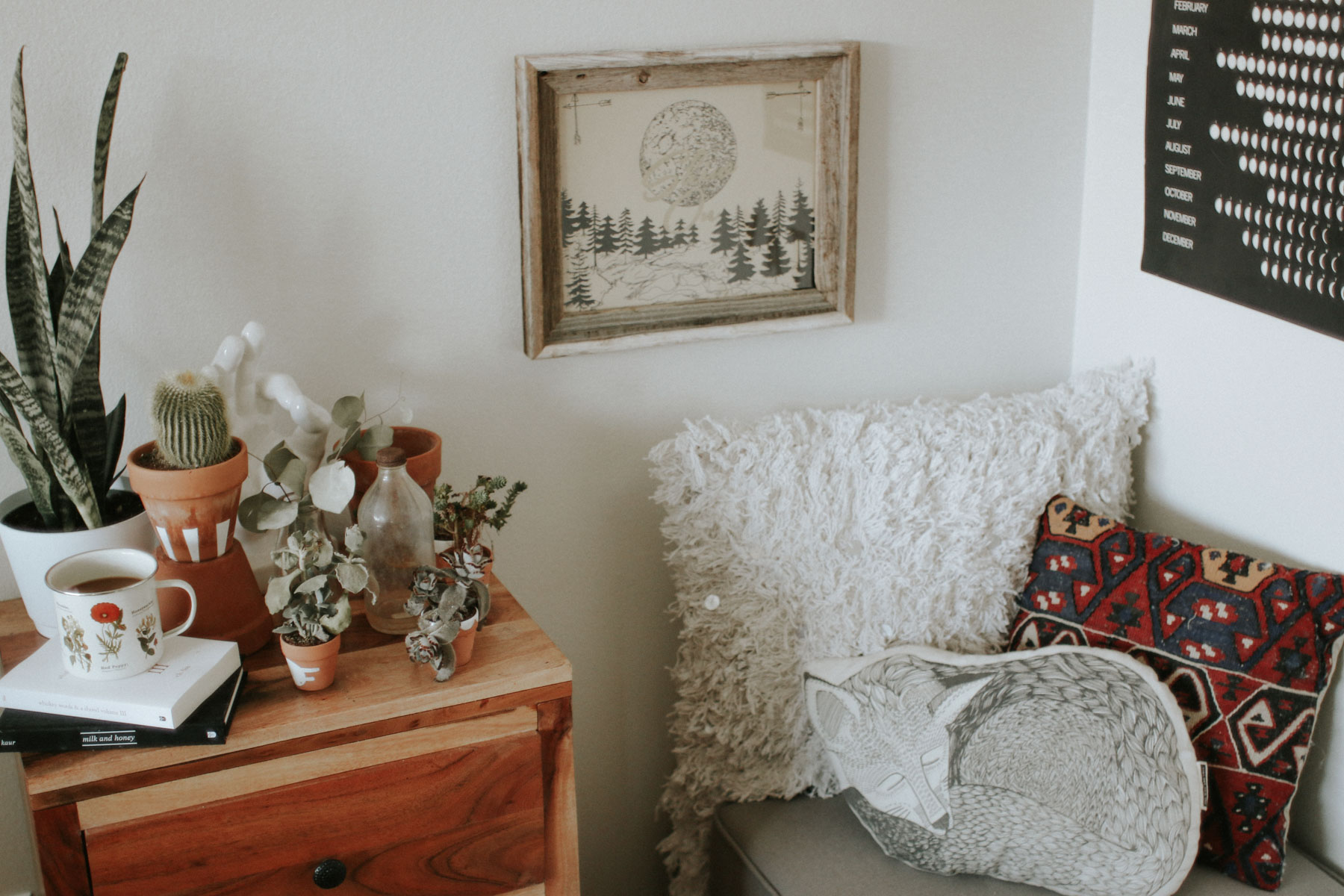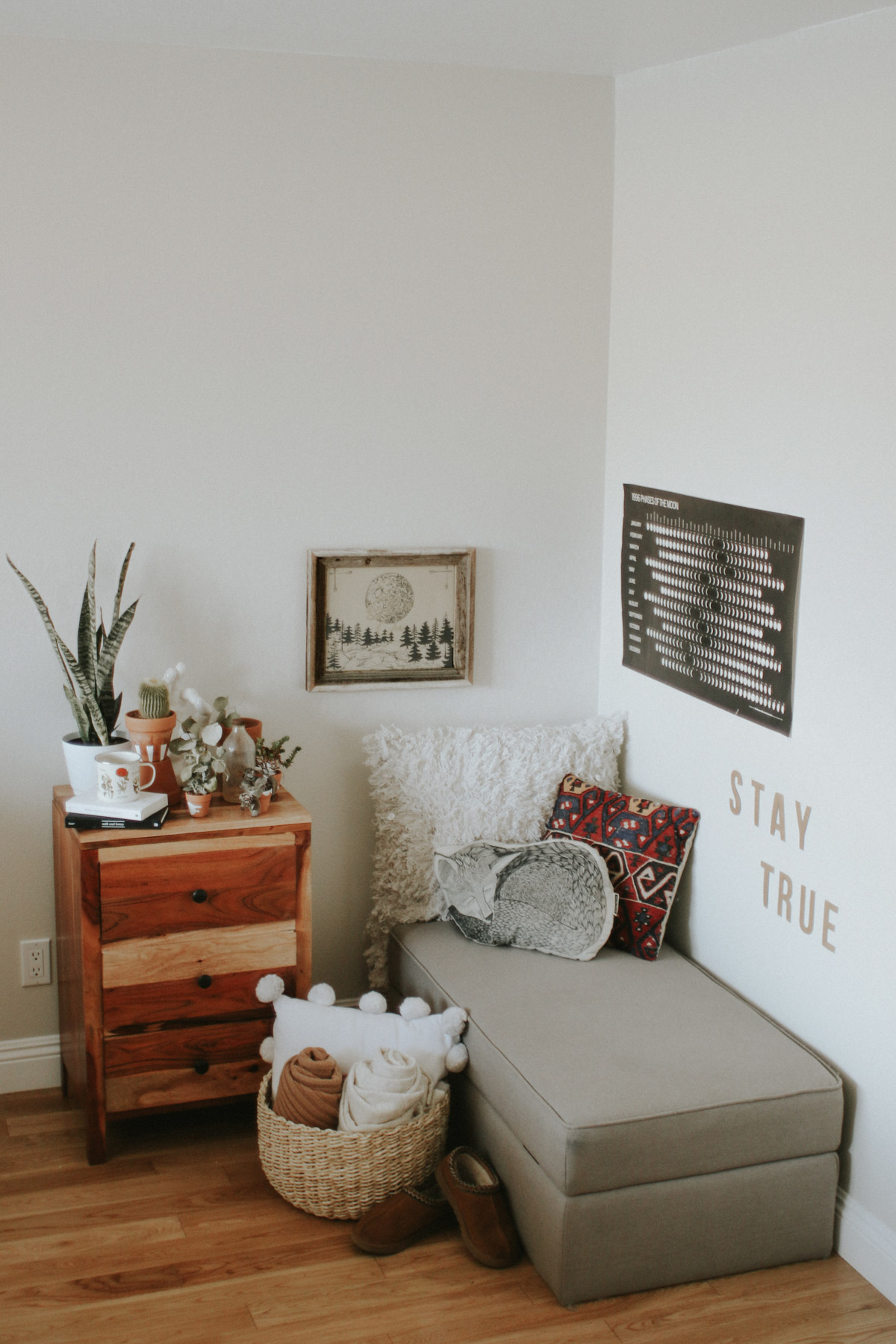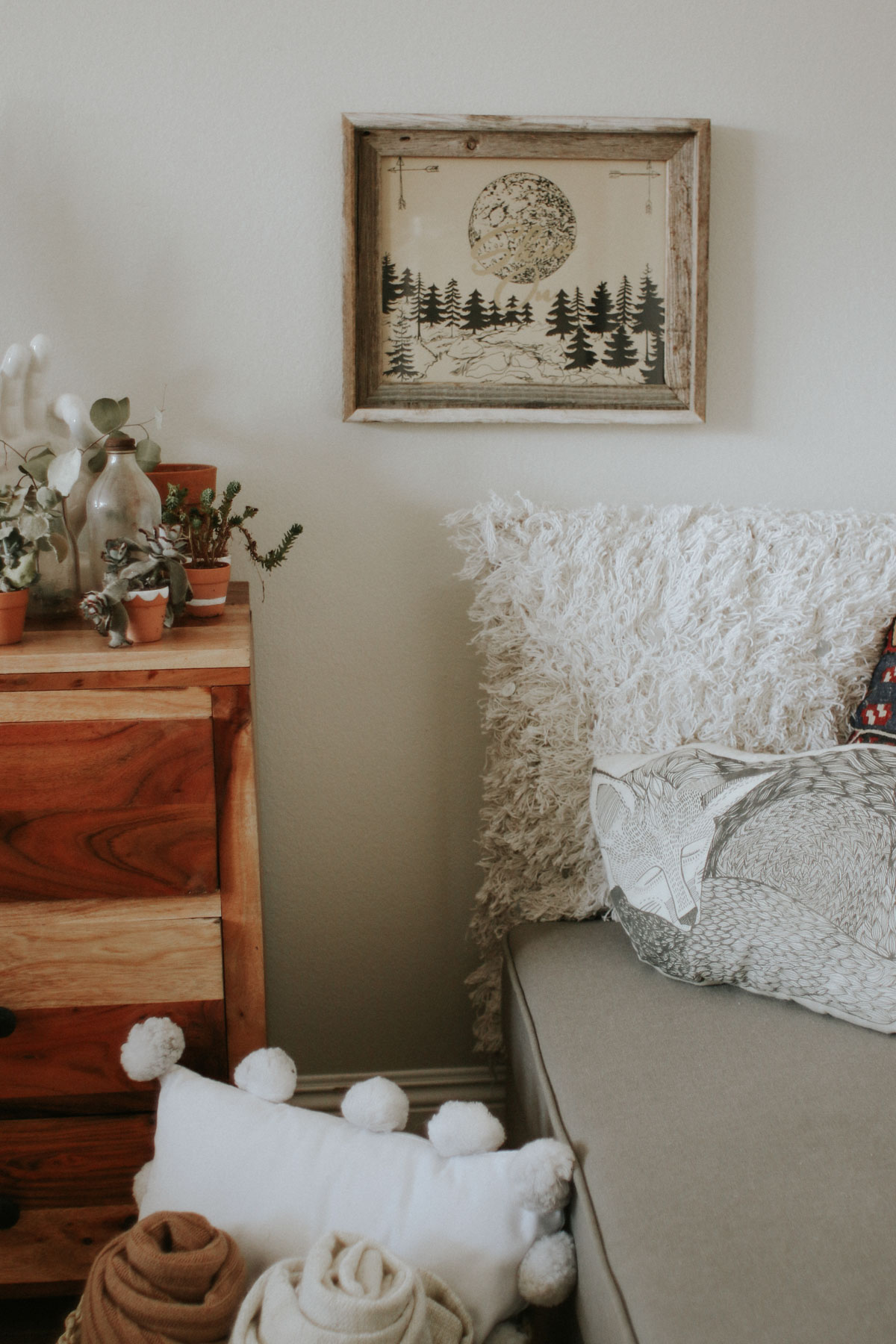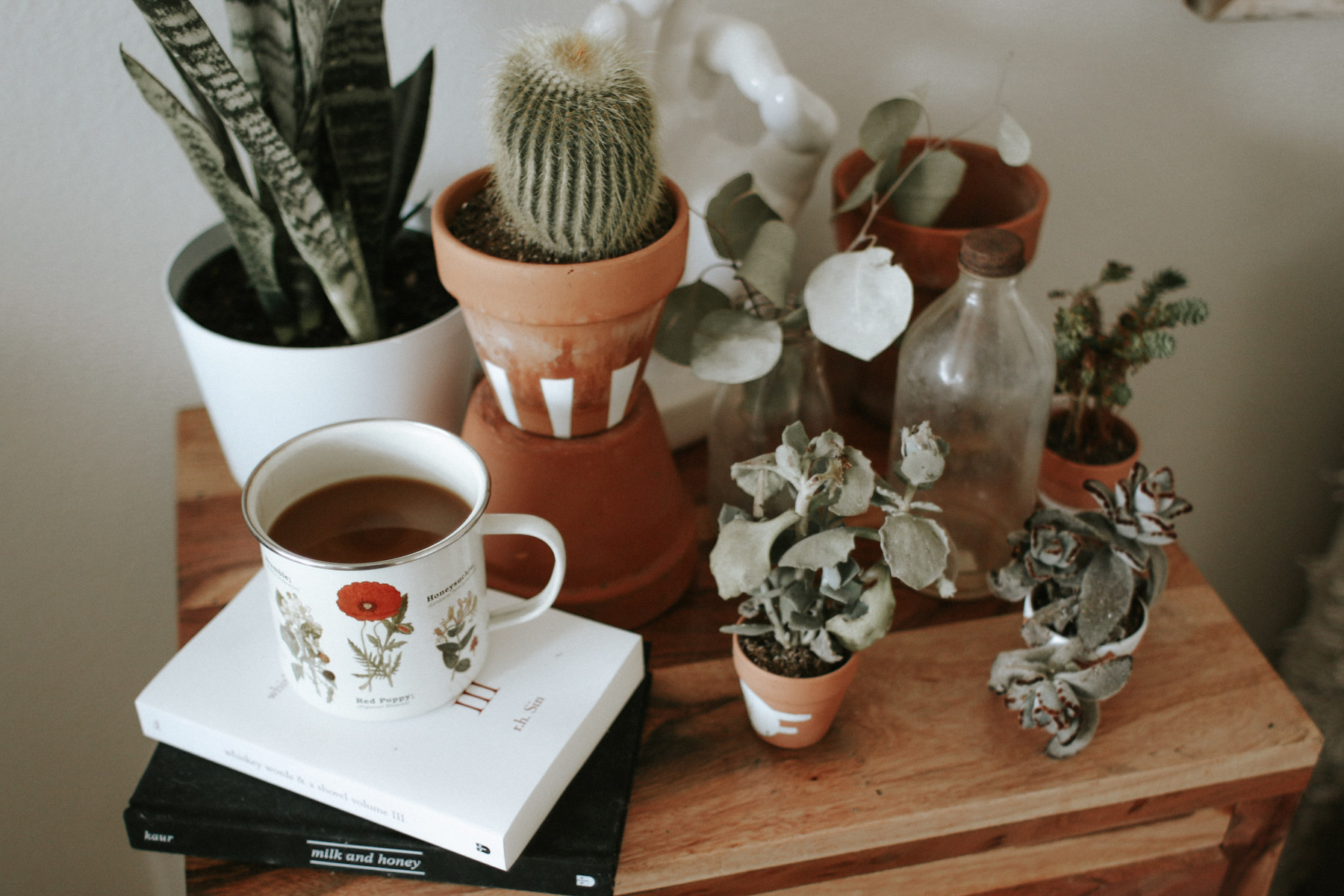 Shop The Post