Decor & Styling
Beach House Style
posted on August 22, 2016 | by Amanda Holstein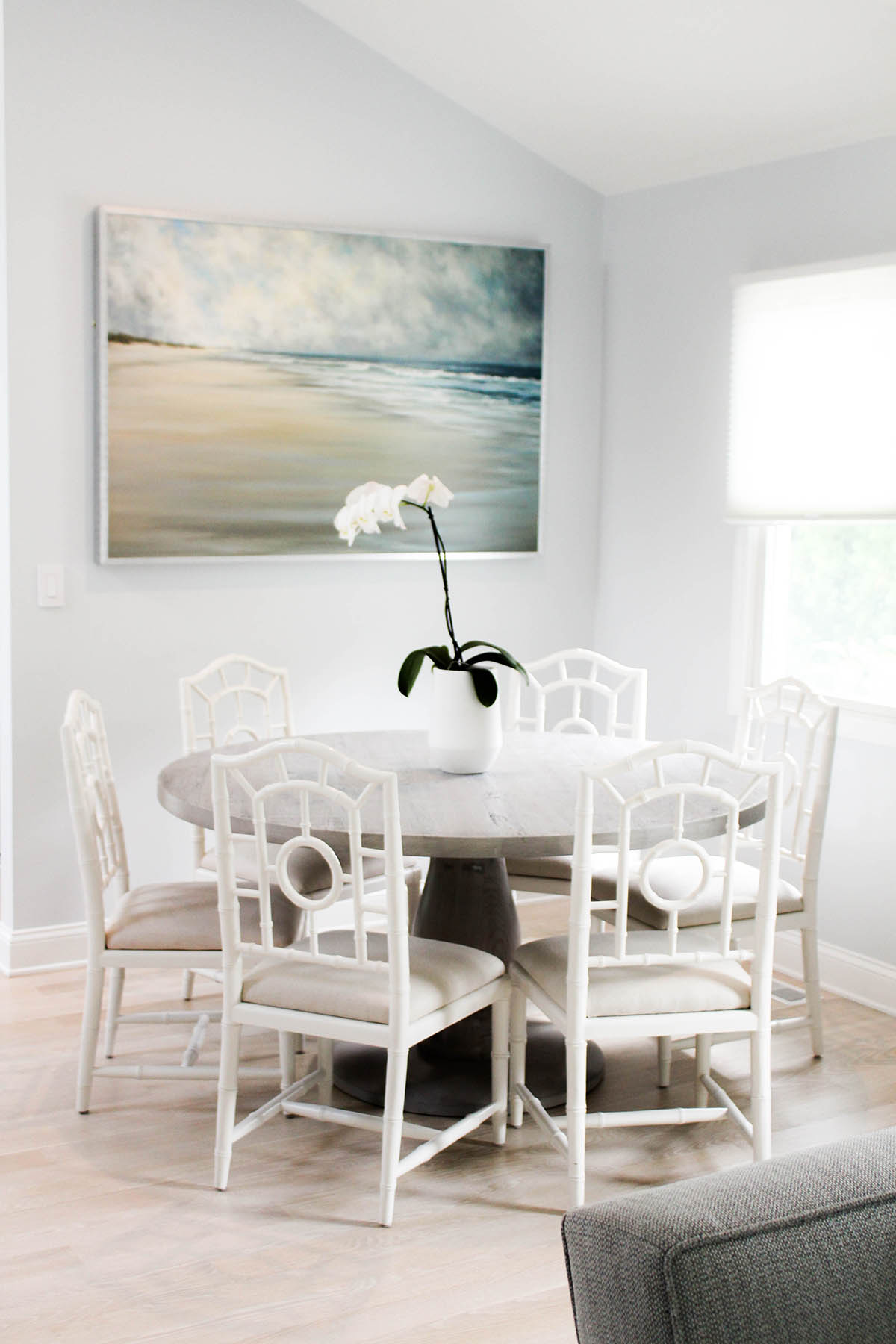 I've always admired beach style in both interiors and fashion, but it wasn't until my recent trip to The Hamptons that I discovered what a beach house is supposed to look like. Often times, people go way too far with the coastal theme, taking it too literally with shells, sail boats, and the like. But this house took that relaxing beach vibe and turned it into beautiful interior design.
The Kitchen & Dining Area
When you walk into the house, the entire first floor is one large room. The kitchen is nice and open with white cabinets, but they played up the beach vibe with a unique ocean-like backsplash. I'm also obsessed with those bar stools (as you may have seen from this post) and love how they give the room some character.
The dining area is an easy transition from the kitchen, with similar soft hues. I love that faded gray wood table! The painting was a great way to tie the whole space together as well. Choosing artwork that contains all the colors of your space is key to making a room feel complete.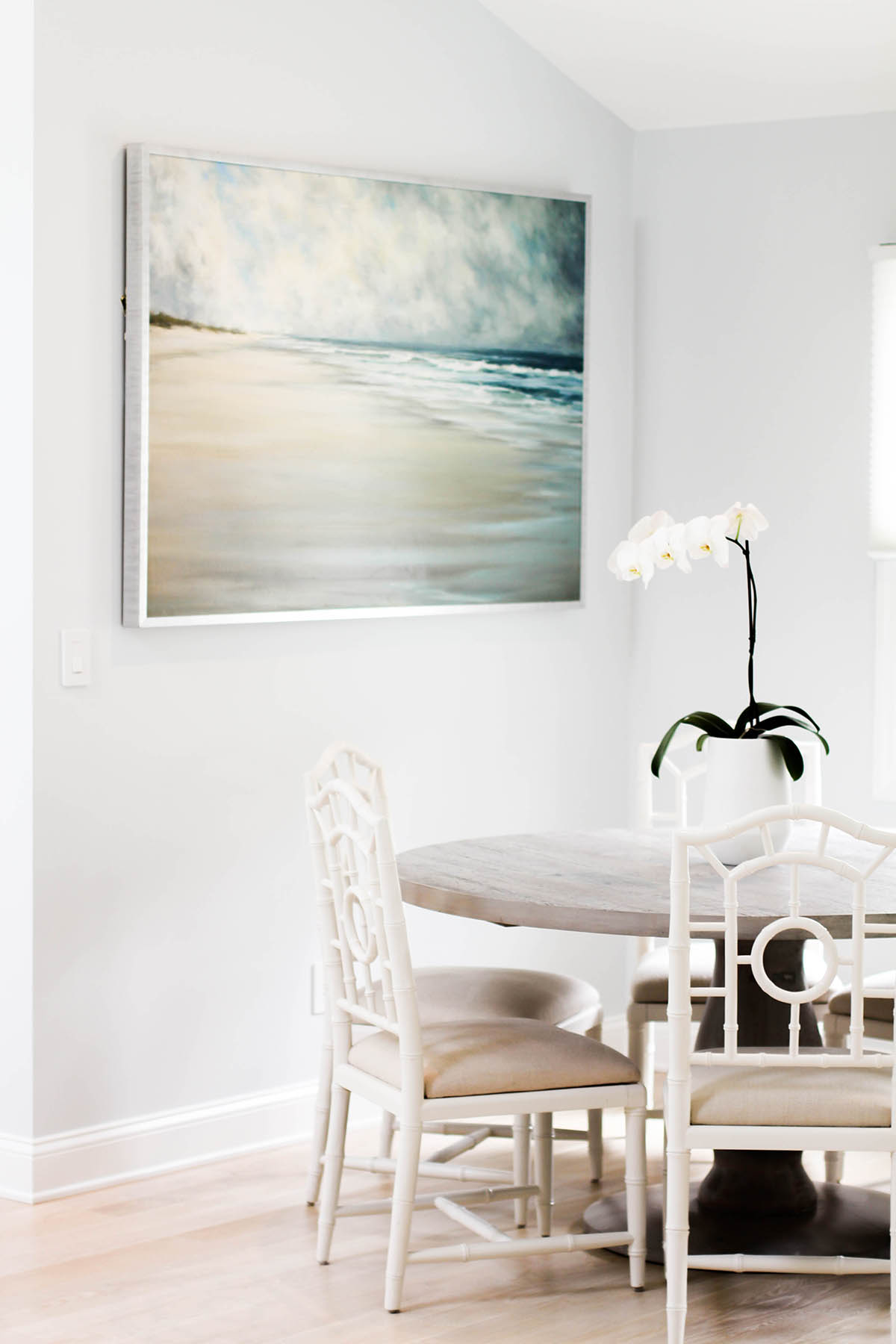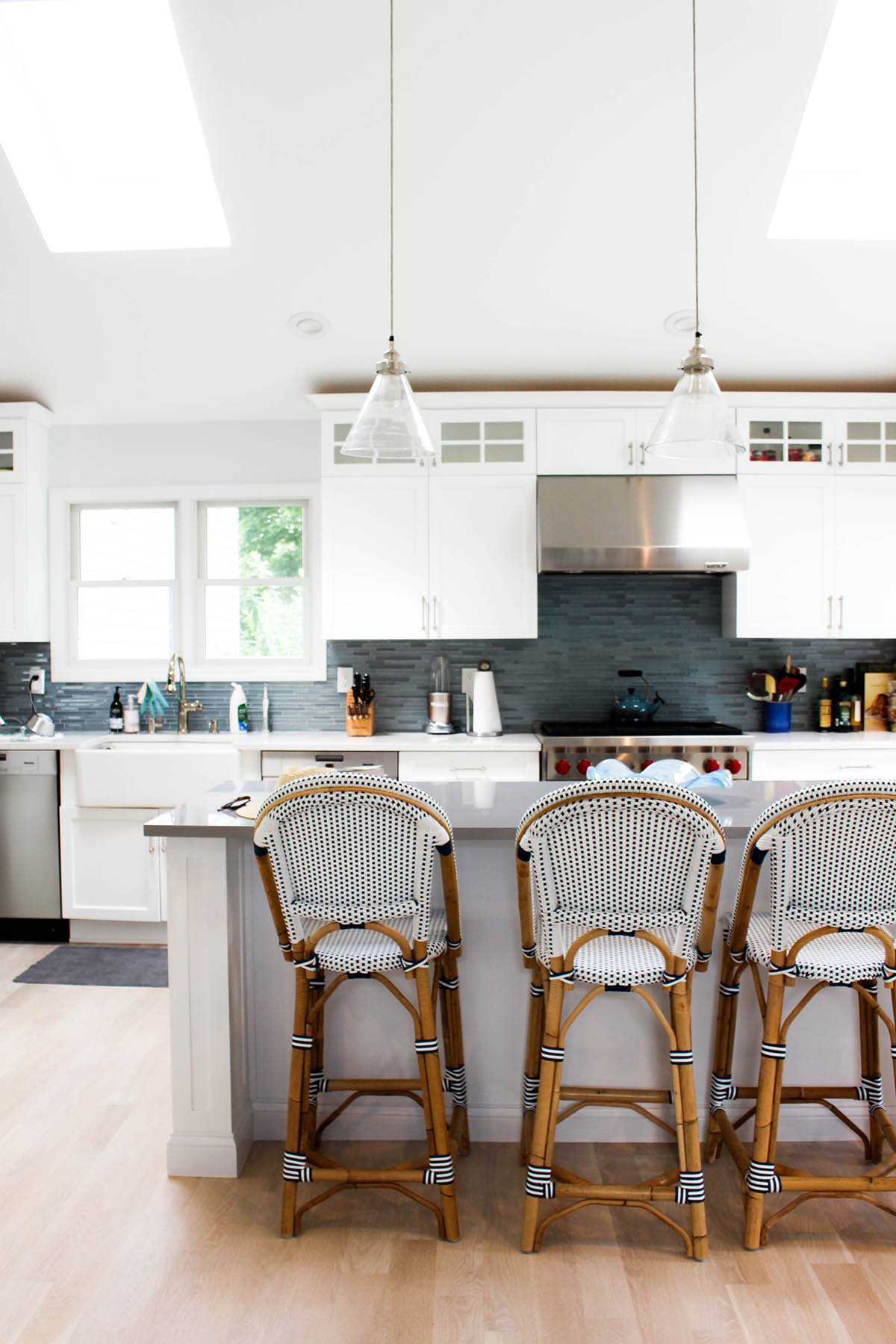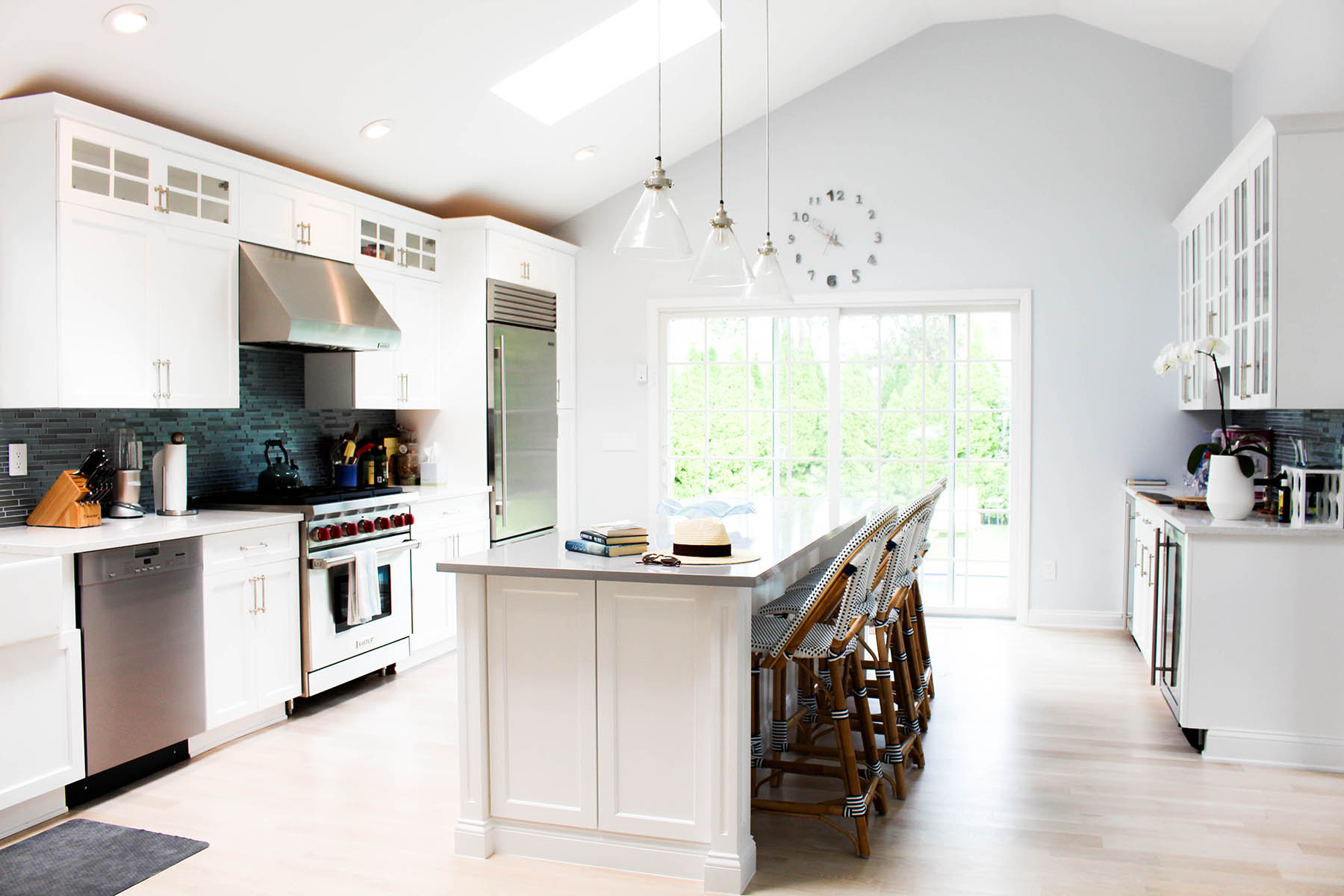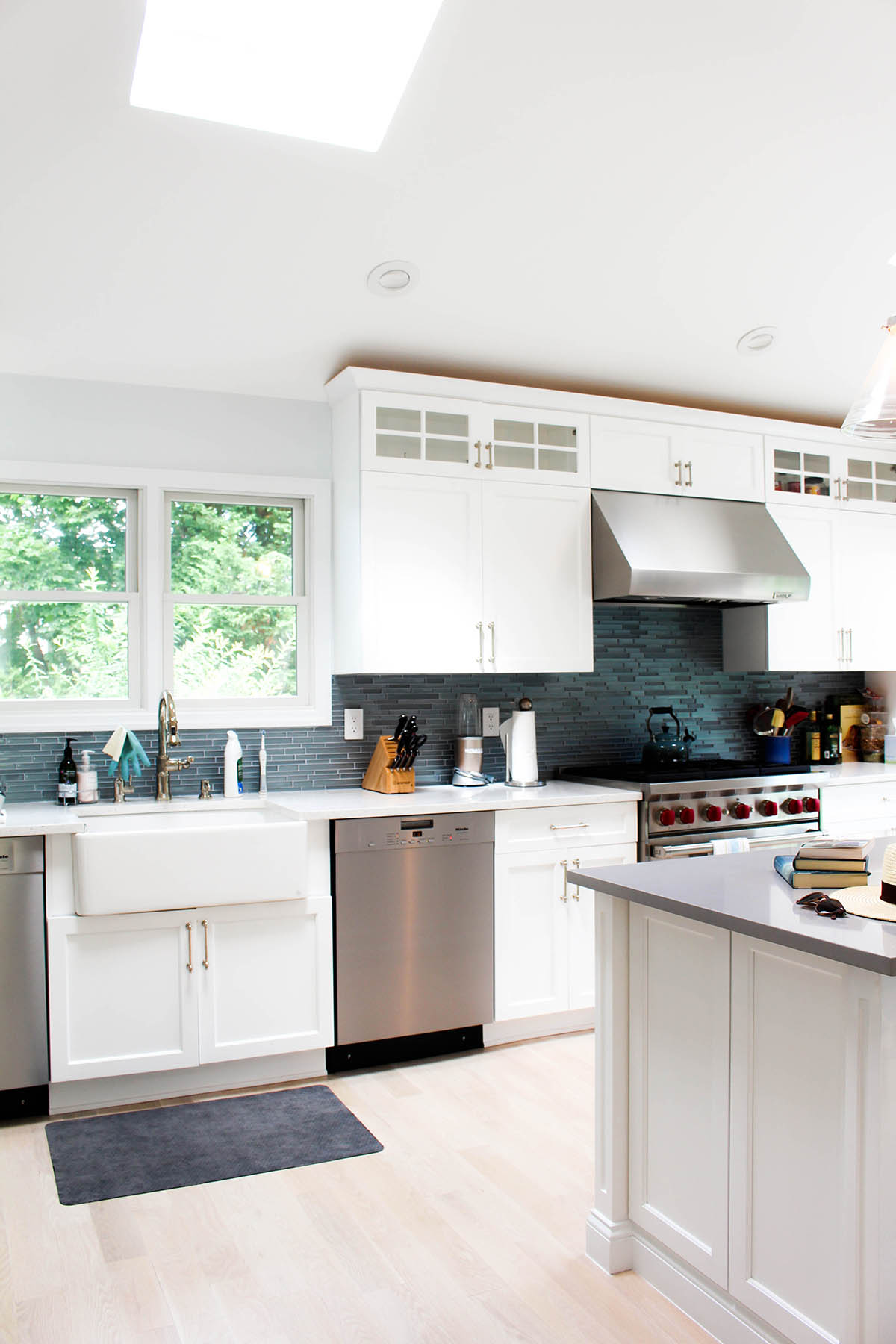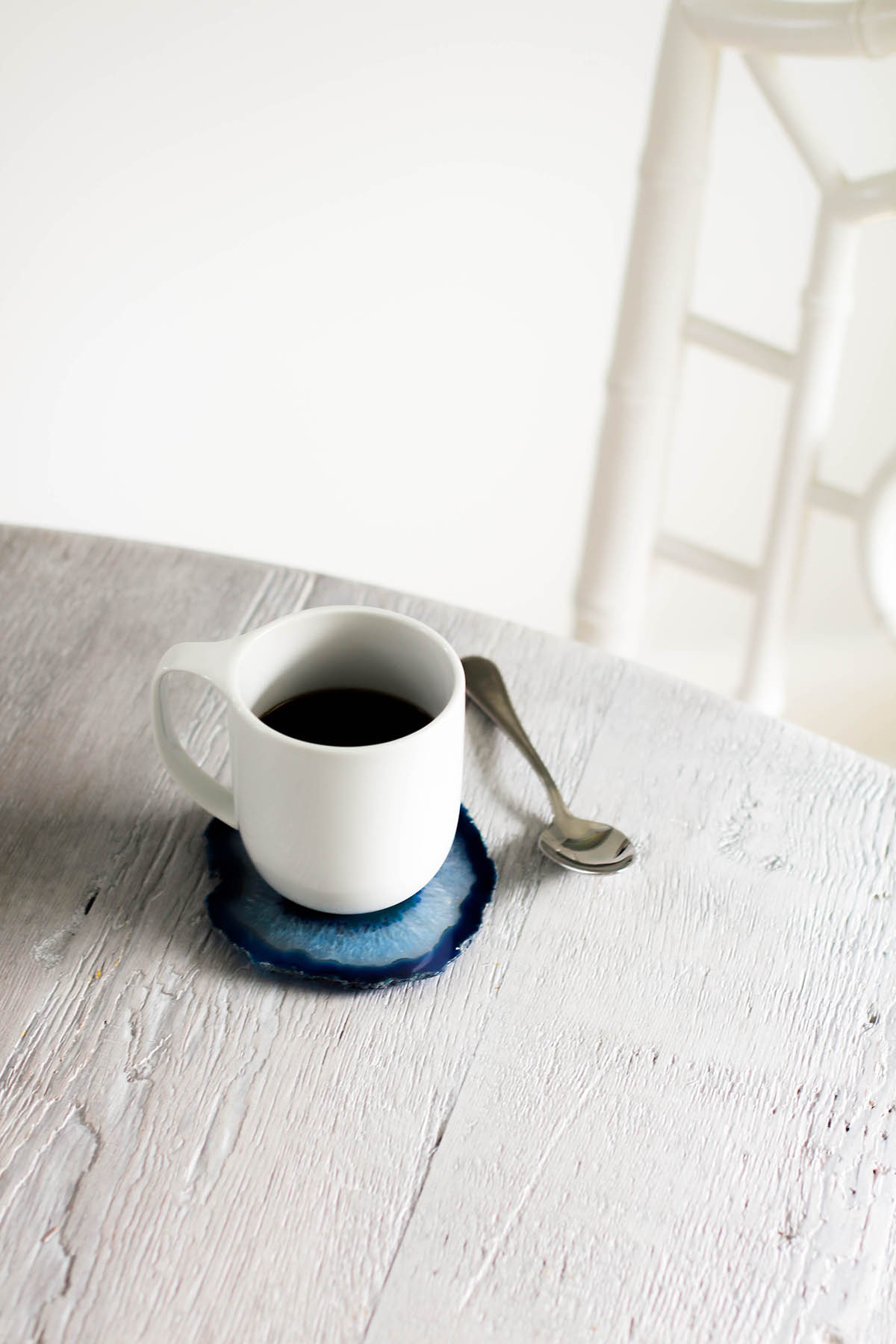 The Living Room
The colors used in the living room are also consistent with the kitchen area, making the space cohesive. They brought in more gray to use as a backdrop (the rug and coffee table) and incorporated faded wood to tie in with the dining room. Then they added pops of color and print with pillows and accessories. I'm in love with those coasters (which I found here)!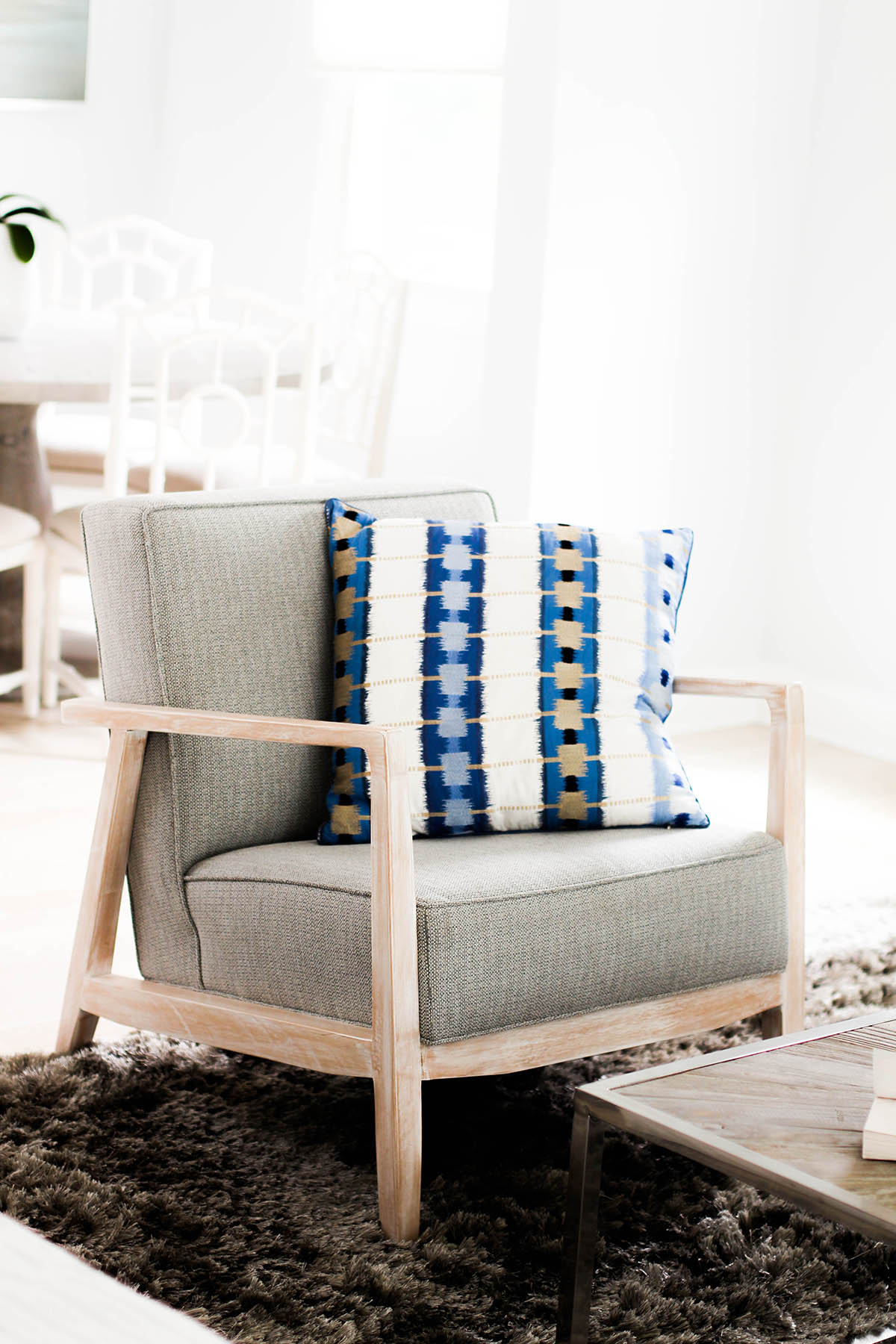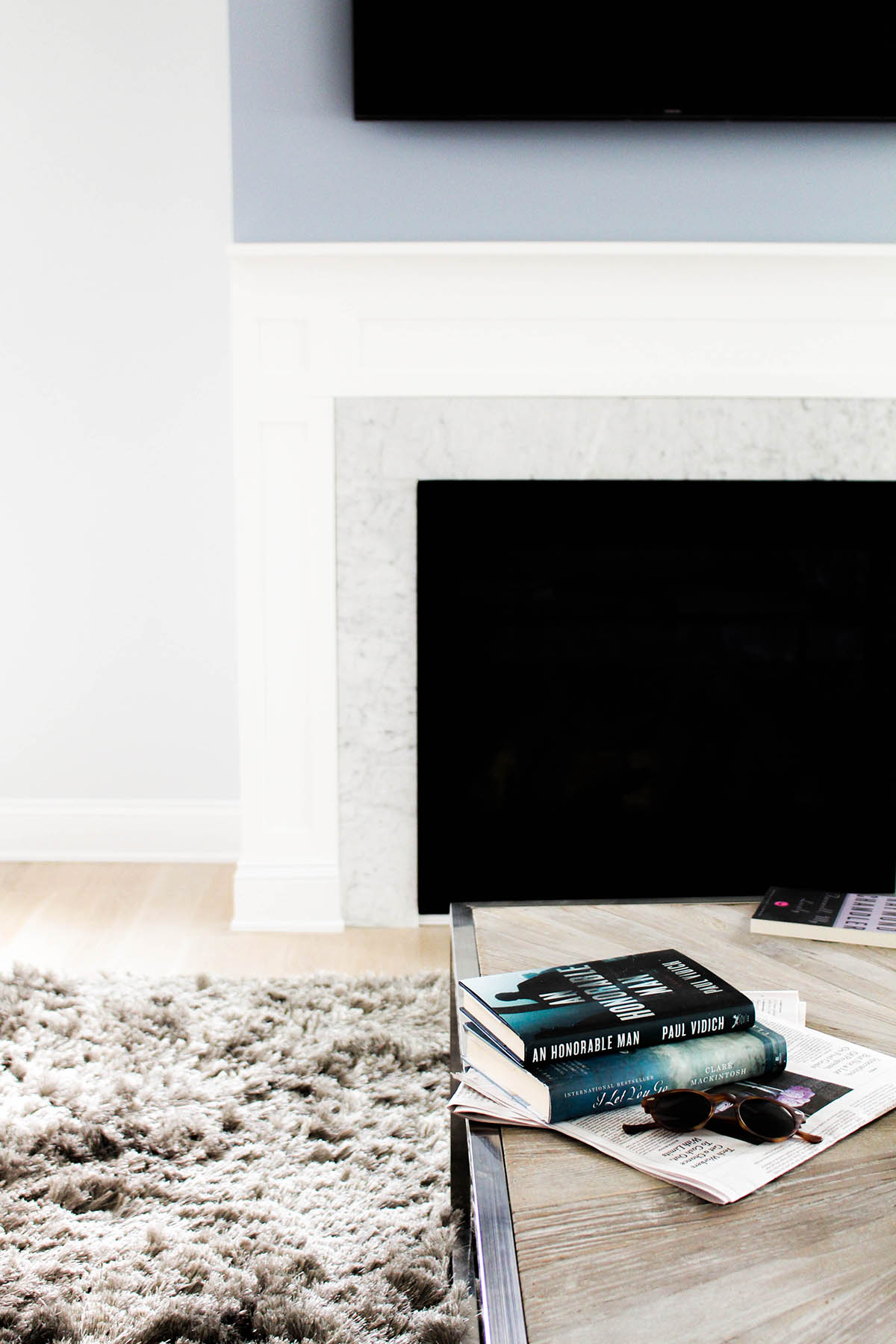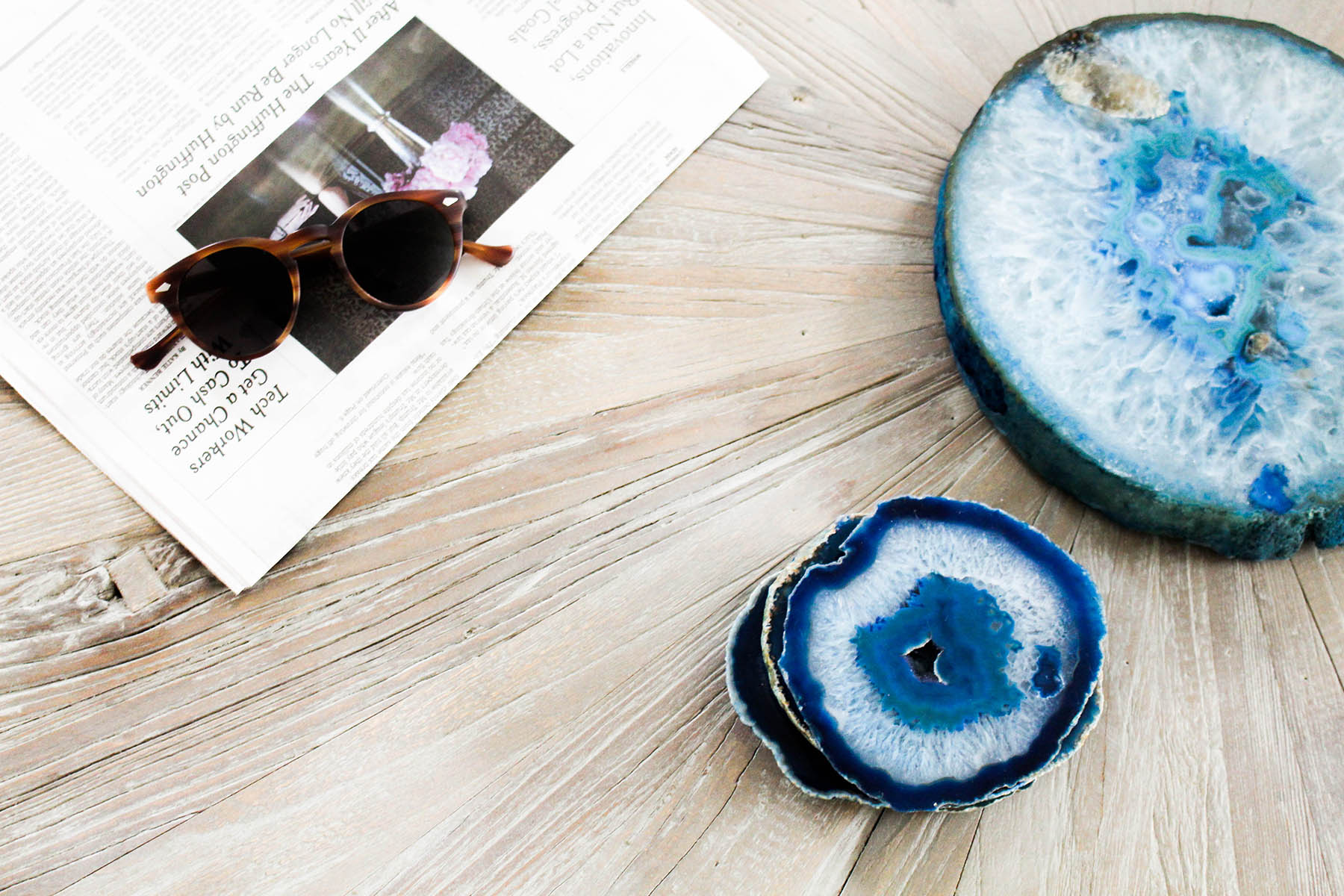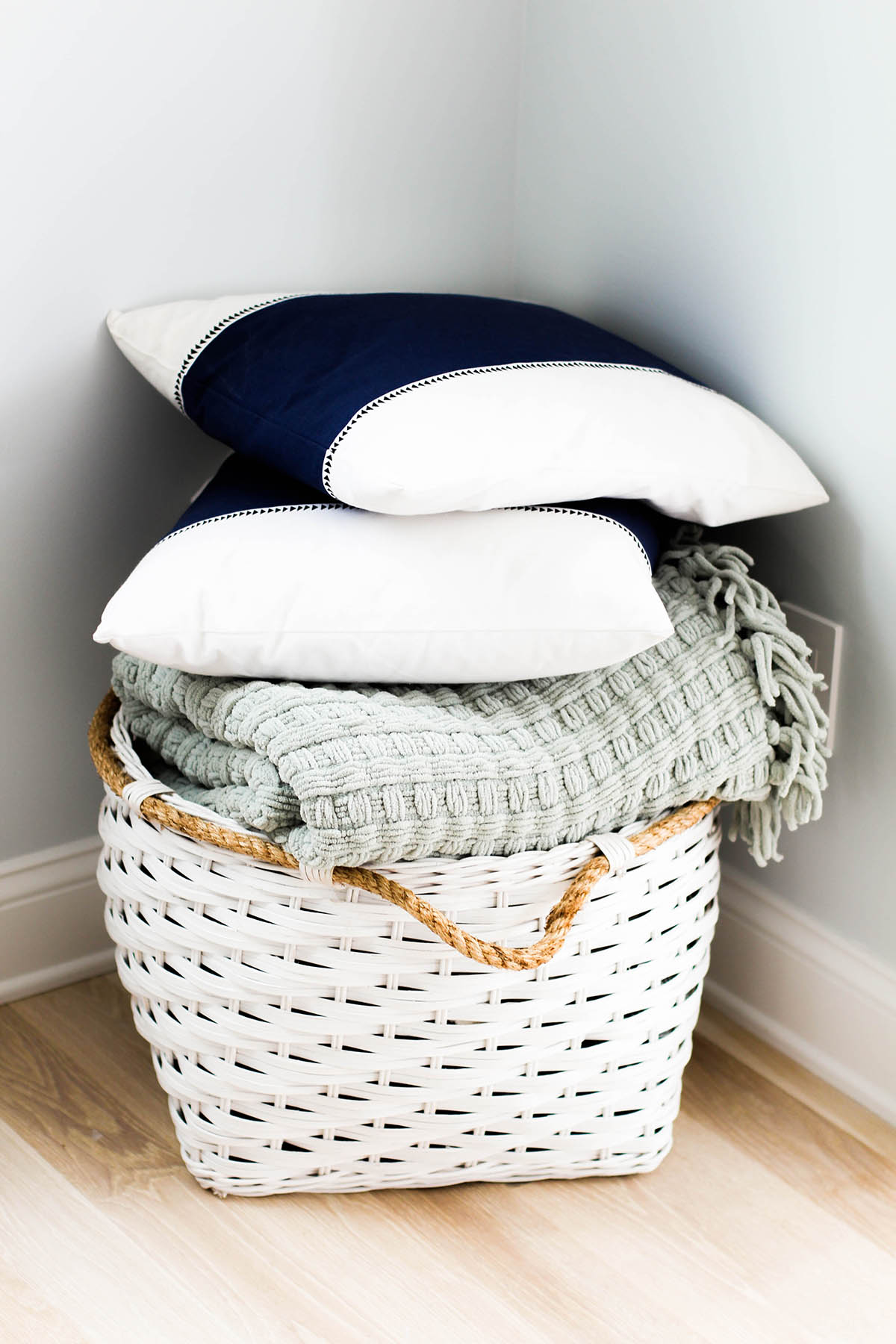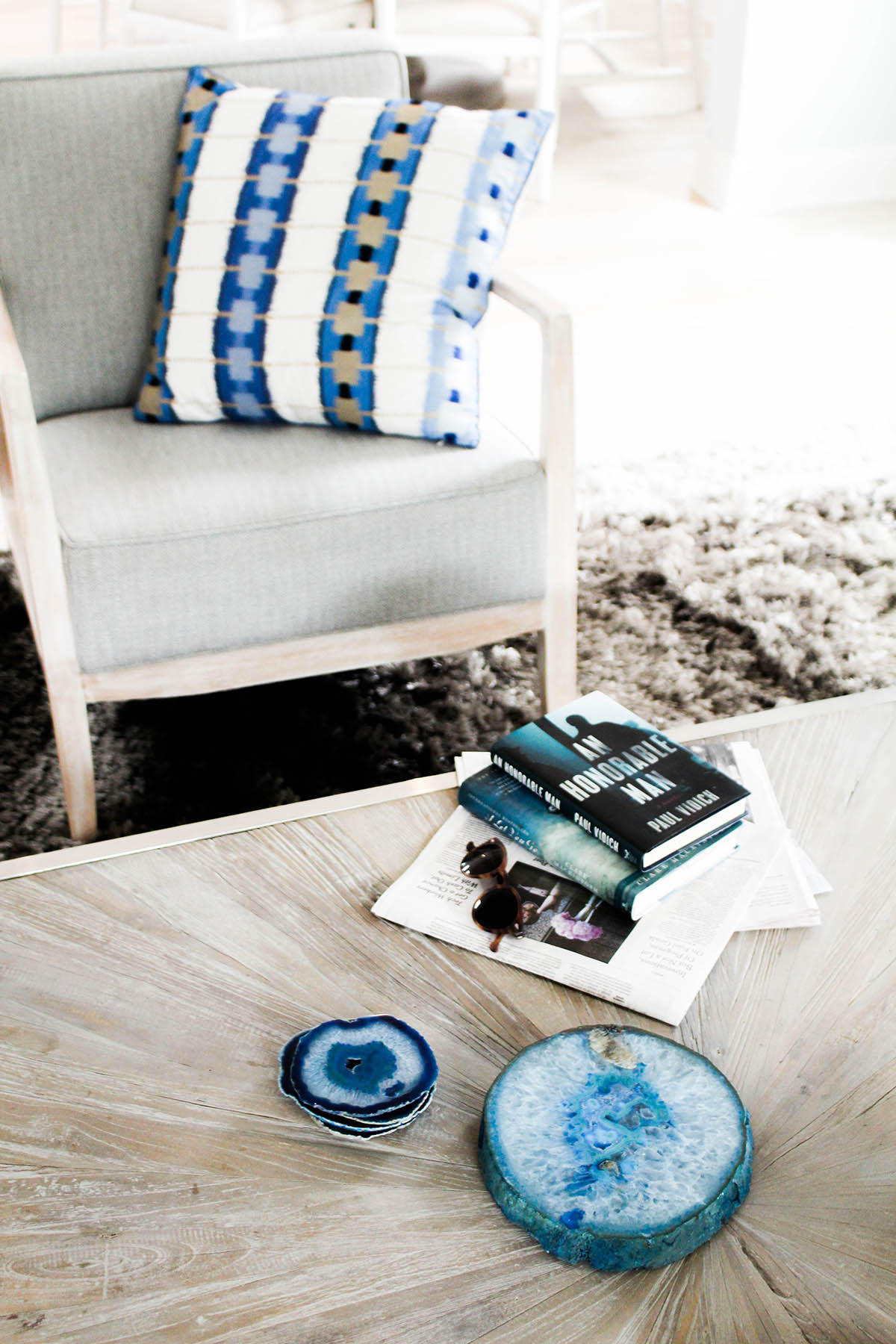 The Bedrooms
I was in love with those clean white and pine wood stairs leading up to the bedrooms. They are so soft and simple — the perfect base for a beach home. The bedrooms tied in the same color palette as the downstairs, but incorporated more prints and textures. The designer also chose to use the same wall color throughout the whole house (a STUNNING, soft gray-blue), and the same pine wood floors. Both make the home feel cohesive and coastal chic.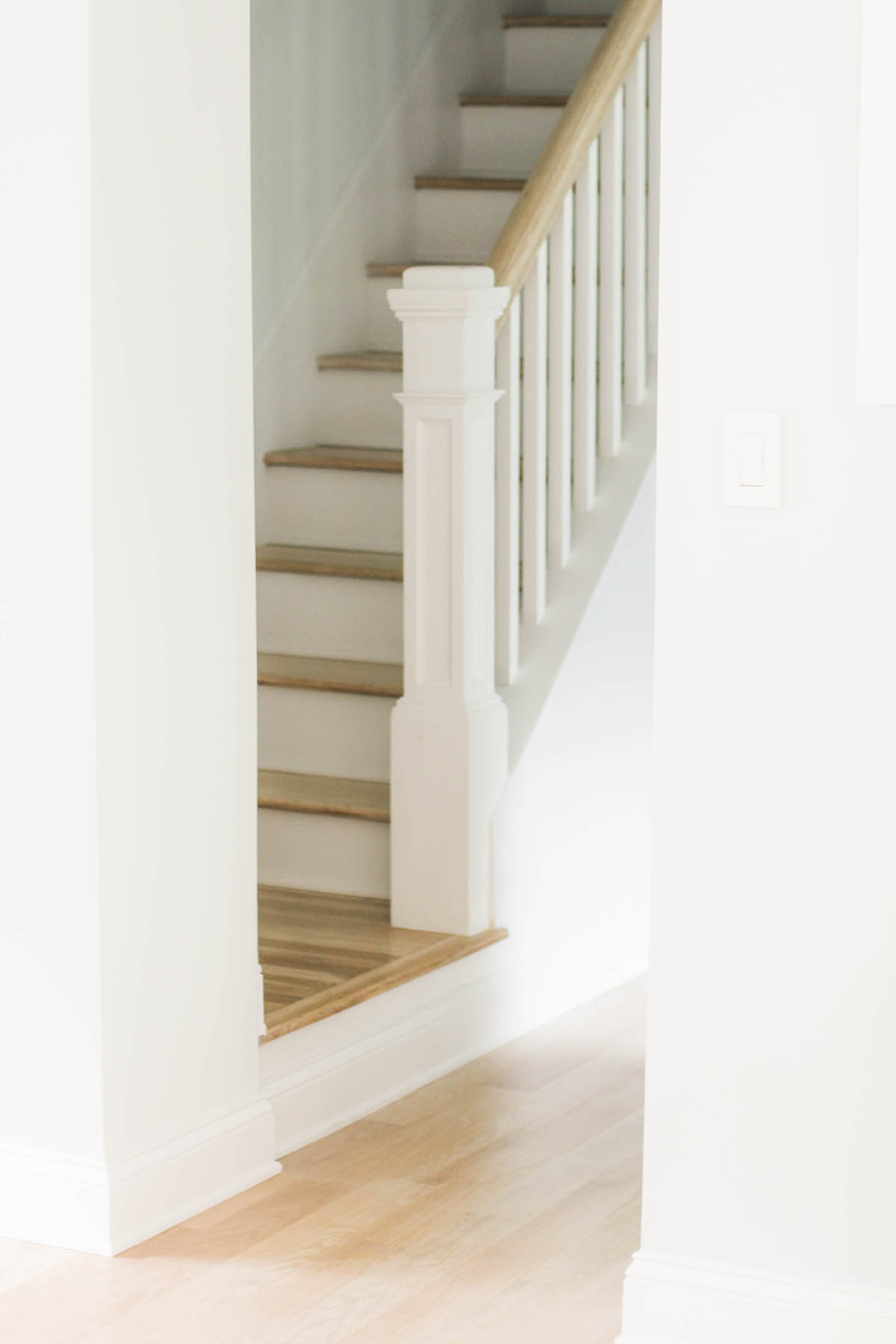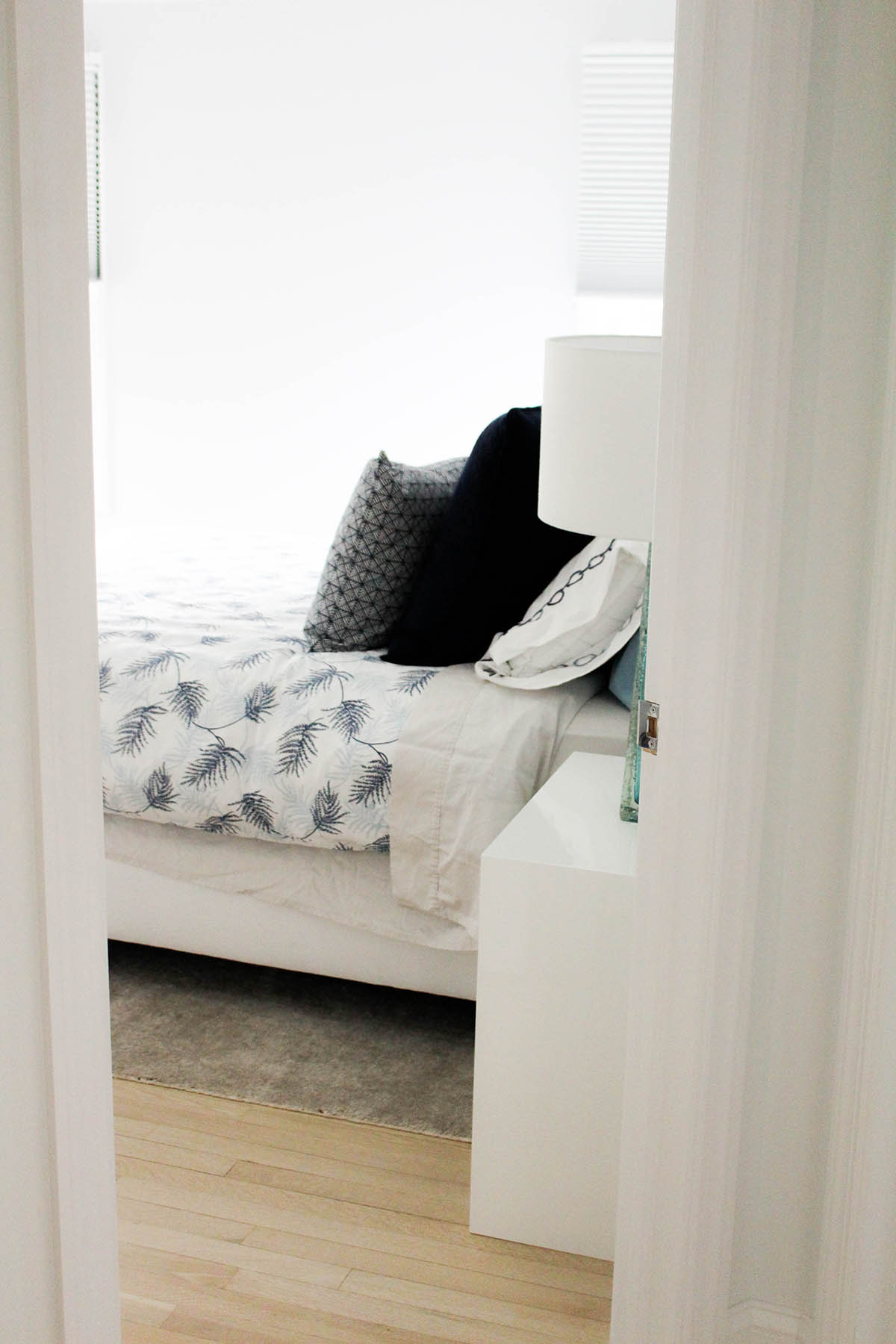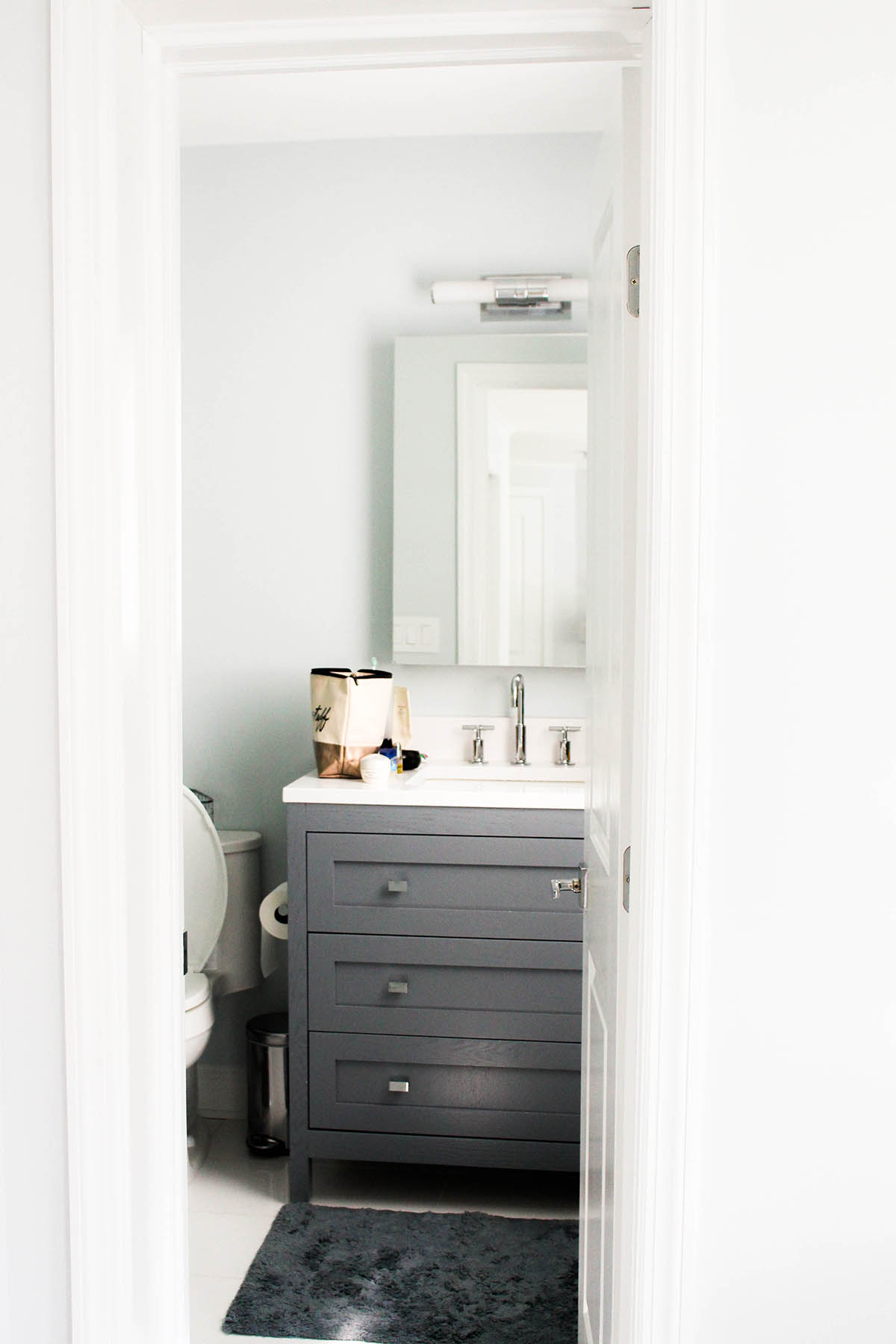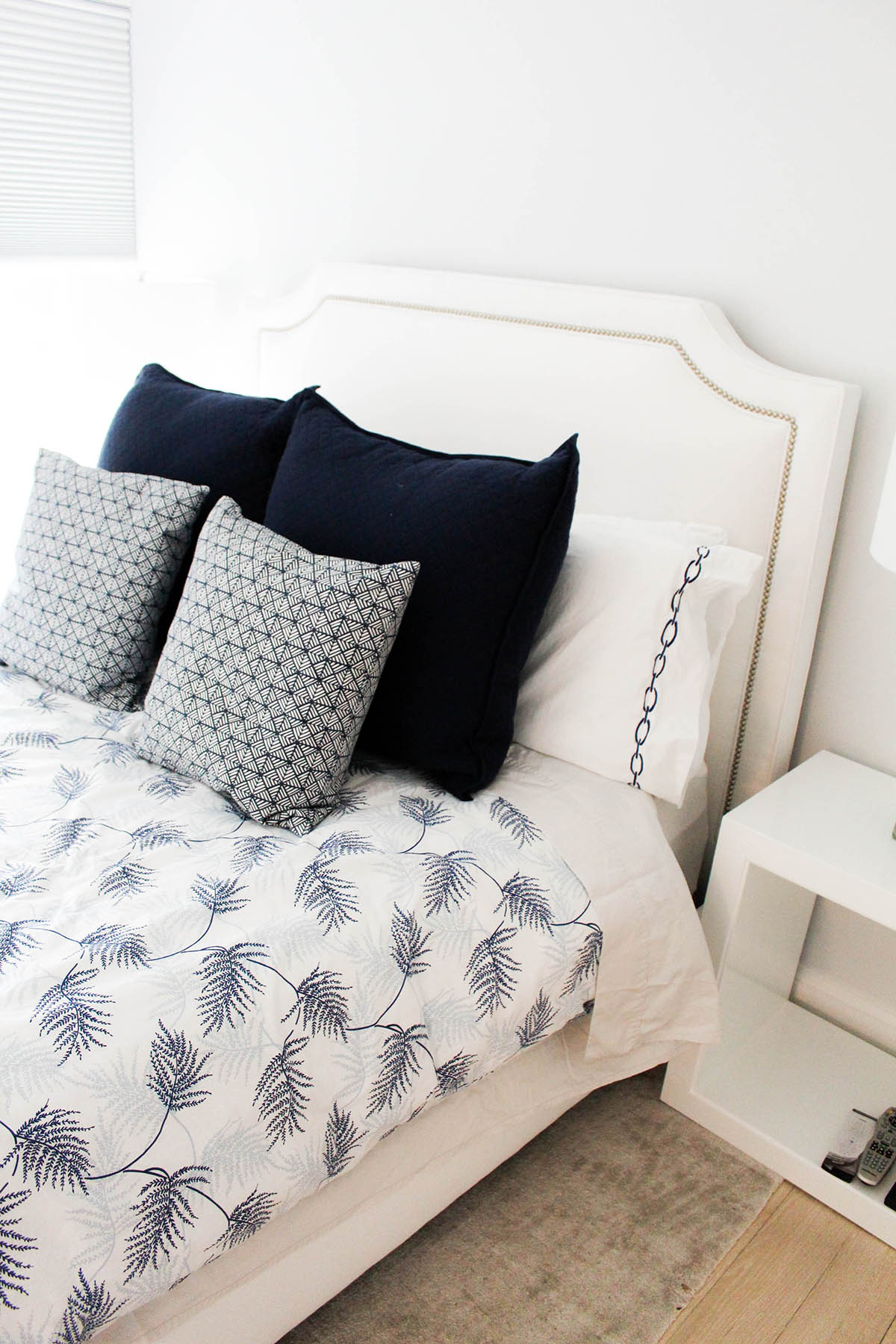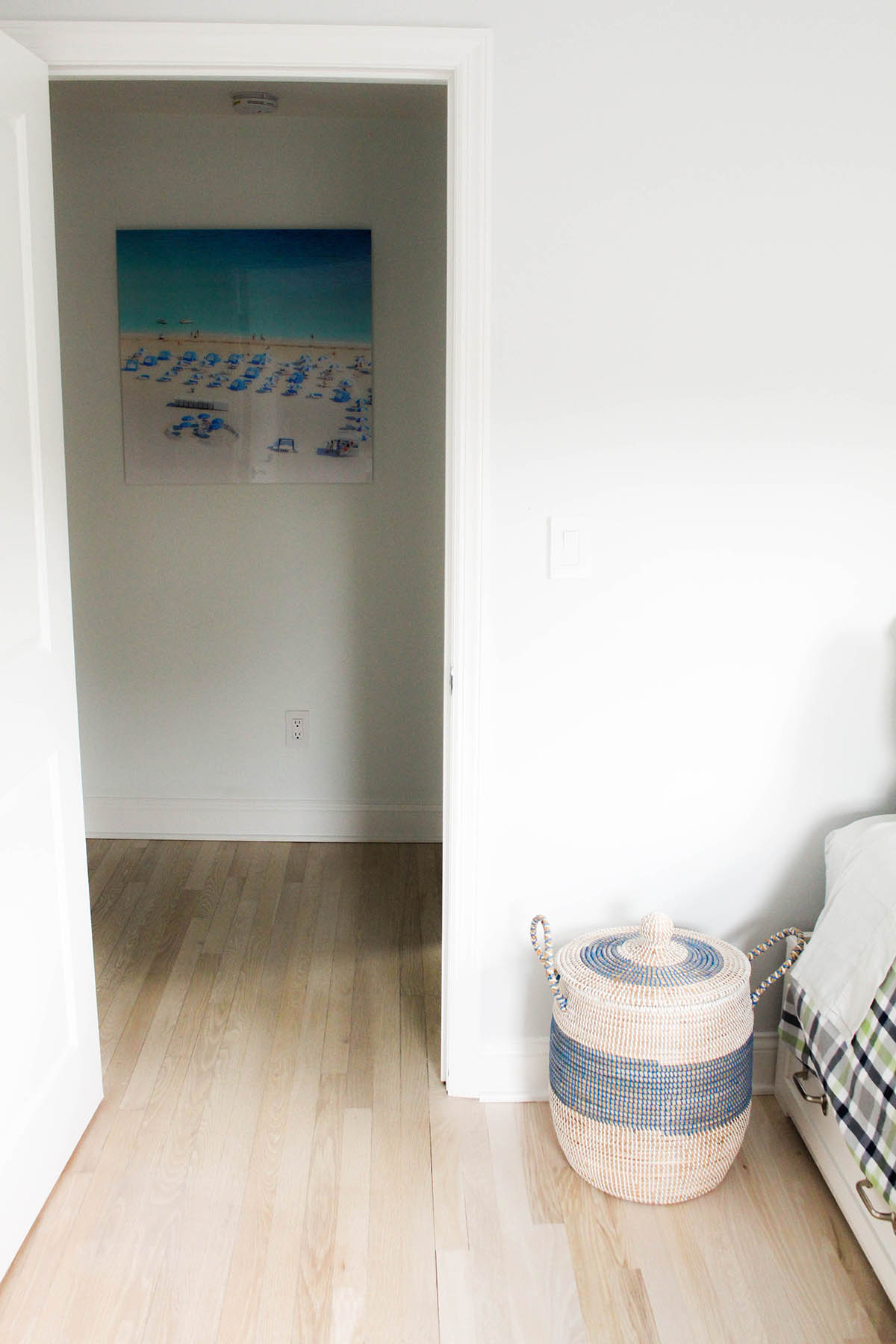 Shop The Post