Cleaning & Organizing
Travel
Your 5 Step Guide to Packing Perfectly Every Time
posted on August 24, 2016 | by Amanda Holstein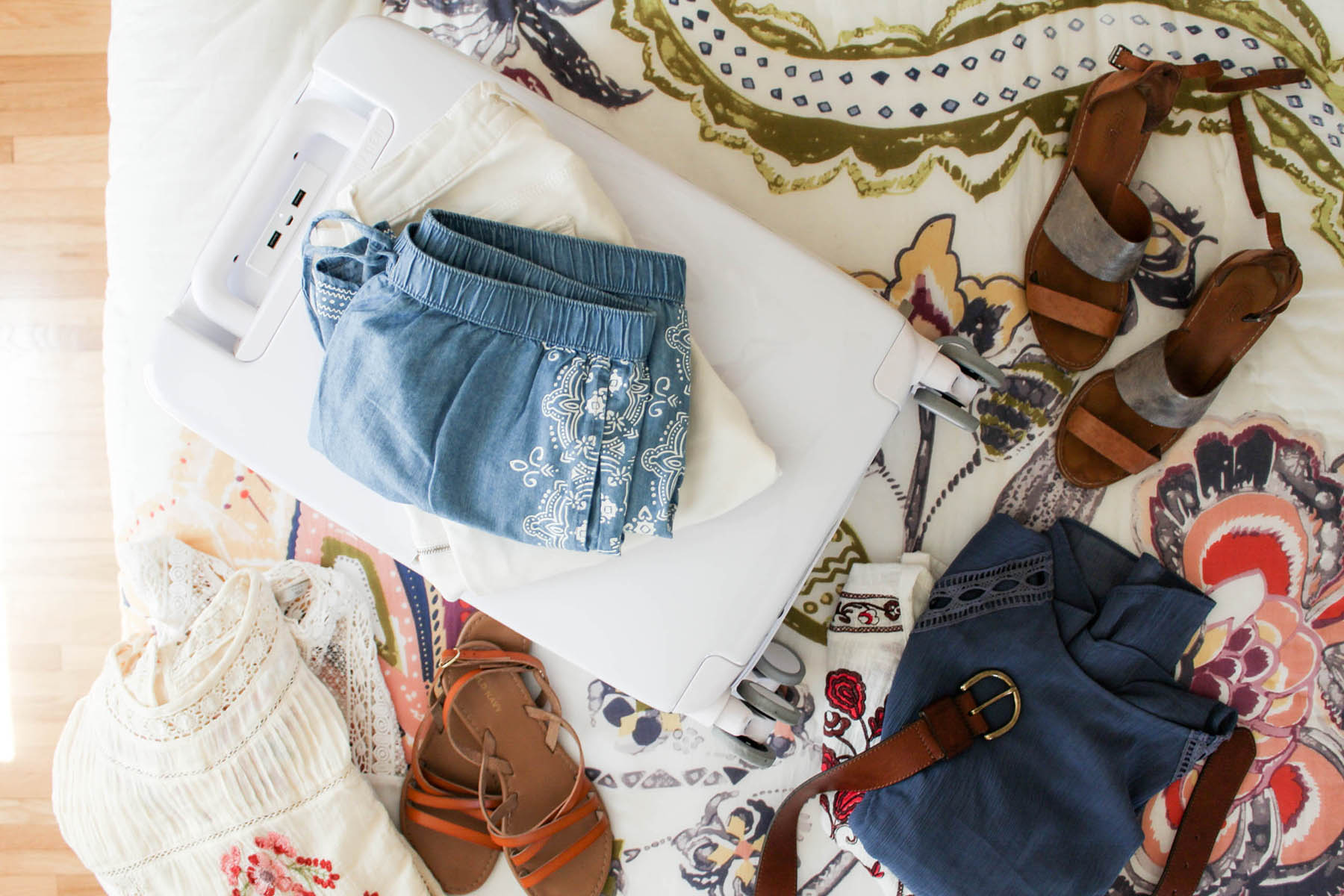 As a girl who loves to travel and travels often, it's hard for me to admit but I absolutely HATE packing. I get so excited for my trip, and then I remember I have to pack and dread ensues. So I end up waiting until the last minute. Luckily, I've learned a few tricks as a result of my procrastination that have helped me become a pro-packer, no matter how long I have to pack for!
Before I reveal my tips, I need to tell you about my new suitcase from Raden that has changed the way I travel. It's incredibly lightweight (and pretty!), it connects to your phone via an app so you can't lose it, AND it comes with a built-in phone charger!! I mean, do you need anymore convincing? Okay, now on to the packing.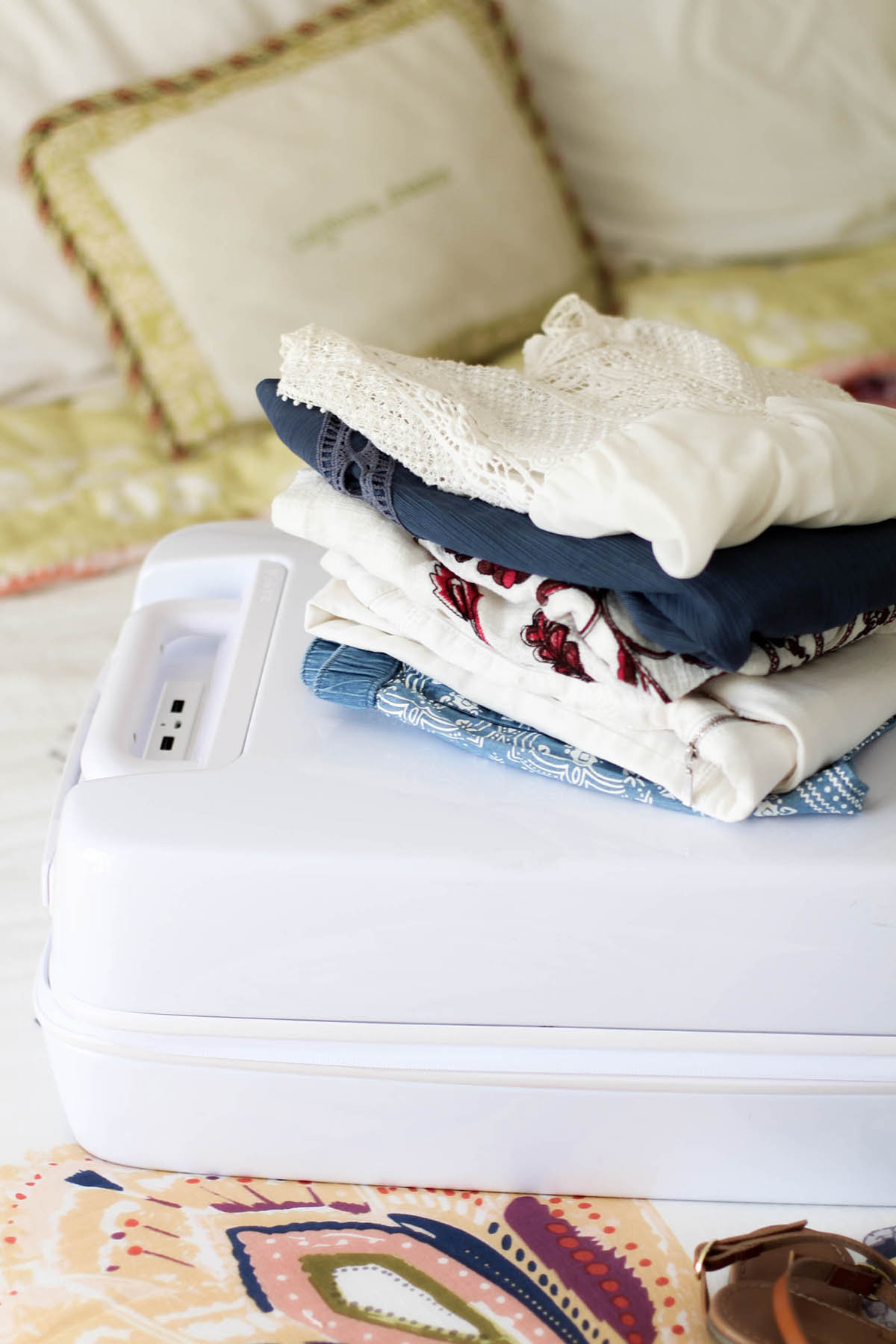 1. First, figure out how many days & nights you will be traveling.
Use this number to decipher how many items to bring. Read on to find out how!
2. Next, pick out your bottoms.
I like to start with bottoms because they tend to act as the base to most of my outfits. I suggest dividing the number of days you'll be away in half and packing that many bottoms. Make sure you choose ones that go with most of your wardrobe, like classic denim, white denim, neutrals, etc.
3. Then pick out your tops.
I have a little formula I like to follow when it comes to my tops, which includes sweaters & jackets: If you'll be away for under 5 days, subtract the number of days by 1 and bring that many tops. If you'll be there for more than 5 days, subtract the number of days by 2 and bring that many tops. Make sure all of your tops fall in a similar color palette as your bottoms so that you can easily create multiple outfits throughout your trip. I tend to stick to 3-4 colors, including 2-3 neutrals.
4. Add one piece outfits if needed.
If you're going somewhere warm, throw in 1-2 dresses and/or rompers. They're easy to pack and come in handy when you want to just throw on one piece and go.
5. Finish with accessories.
Now let's pack your shoes. I typically bring 2-3 pairs of shoes with me no matter how long the trip is. If I'm gone for more than 5 days, maybe I'll bring up to five pairs (including what I wear on the flight), but I try not to go over that. Always bring one pair of flats and one pair of heels (which for me means ankle boots). From there I'll add sneakers or dressier heels depending on where I'm going. I also make sure my shoes are in the same neutral shade that will match all of the pieces I've already packed.
Once you've packed your shoes, make sure to bring a tote with you on the plane and pack a smaller crossbody bag as well. Finish by picking out a few pieces of jewelry to complete your looks and you're done!