Editor's Picks
Graduation Dresses for Any Budget
posted on May 7, 2013 | by Amanda Holstein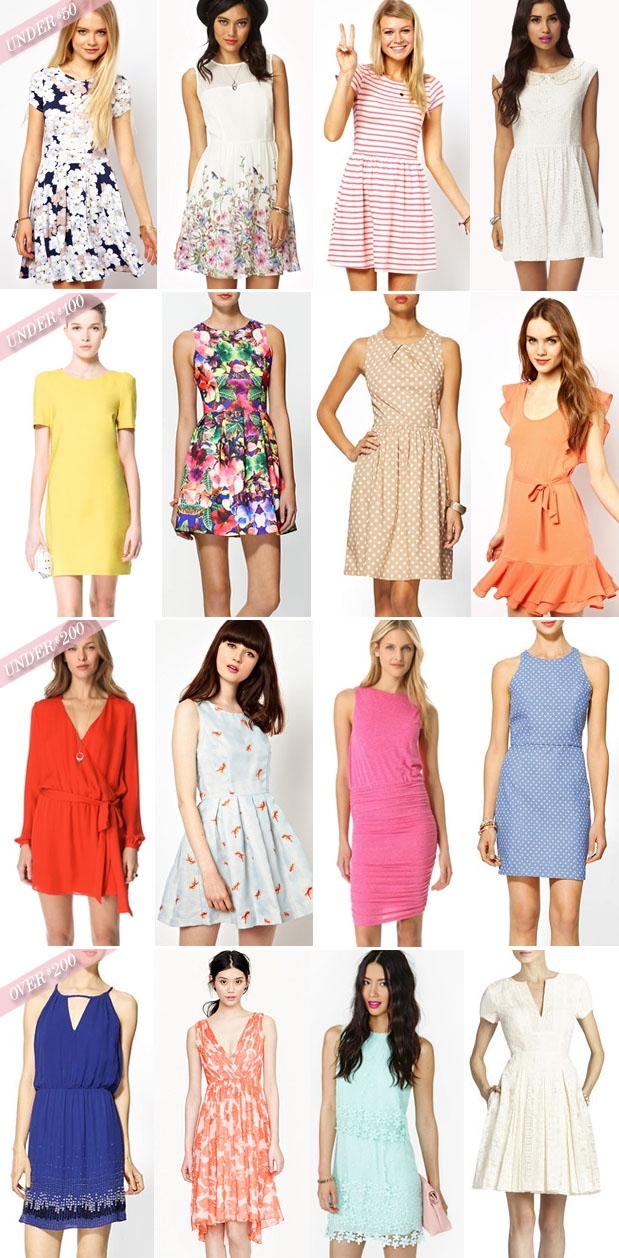 With all of the graduations coming up in May and June, it can difficult to figure out what dress is appropriate for each occasion. My rule of thumb when it comes to attending your own or someone else's graduation is the same: opt for a spring dress, whatever that term means for you. Whether that means a flowy sheer frock, or a floral print number, or even a classic shift in a bright spring color, any of these options would be great for graduation season.
Once you pick out your dress, the key is to avoid looking too casual or too dressed up, and that's where your accessories come in. If your dress is slightly on the more casual side (i.e. made of cotton or something you could wear any day of the week), dress it up a bit with sleek heels and a statement necklace. On the otherhand, if you have a cocktail dress you want to dress down, simply add wedge sandals and a denim jacket.
Now for those of you looking for graduation dresses that fit your style and budget, I've got tons of options below, each of which I would totally wear myself. Take your pick!
Under $50
ASOS Skater Dress – Floral
Forever 21 Spring Garden Dress
ASOS Skater Dress – Striped
Forever 21 Lace Dress
Under $100
Zara Structured Shoulder Dress
Eight Sixty Kona Fit & Flare Dress
Pim & Larkin Polka Dot Dress
French Connection Frill Sleeve Dress
Under $200
Shopbop Faux Wrap Dress
Nishe Goldfish Dress
Alice & Olivia Draped Dress
DV by Dolce Vita Denim Dress
Over $200
Parker Baby Floral Seed Dress
J.Crew Frances Watercolor Floral Dress
Nastygal Aceline Crochet Dress
BCBG Kirsten Patchwork Lace Shirt Dress
Are you attending any graduations this month? Which dress would you choose?