Styling Advice
5 Ways to Look Effortlessly Stylish At All Times
posted on February 26, 2013 | by Amanda Holstein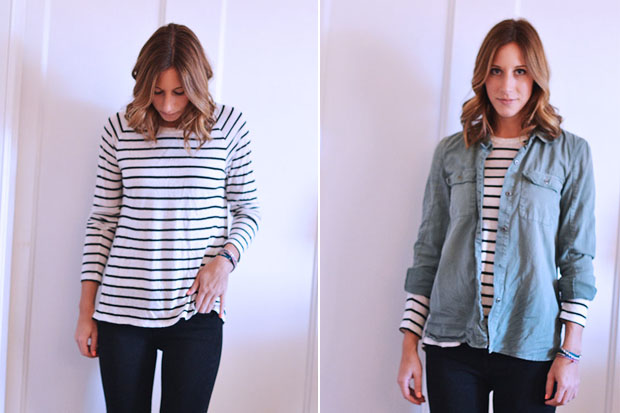 1. Love even your basics.
I've said this before, but loving every single item in your closet is so important, especially when it comes to being effortlessly stylish. If you feel confident in any and every piece of clothing you own, you'll always look pulled together.
2. Personalize your accessories.
A dainty little necklace or a ring your sister gave you, all these things just add to your personal style. Wearing certain pieces of jewelry every day that have some sort of meaning to you help create a unique and effortless style.
3. Make every day a good hair day.
It's possible, I swear. In fact, I'll make a post about it. There are always ways to make sure your hair looks good and to be honest, I feel like my whole look changes when my hair is put together. I could be wearing the simplest t-shirt and jeans, but if my hair looks good, I look good. Find go-to hairstyles for those days when your hair just isn't behaving. And if you don't have any, just wait for my post ;).
4. Don't try too hard.
Just because everyone is wearing stripes and a statement necklace doesn't mean you have to, too. Wear what truly inspires you. You don't need to worry about the trends as much as you may think. We're always reading style blogs and admiring the outrageous looks the street style stars are wearing, but honestly, most of those looks just aren't realistic for everyday life. And for those of us (including myself!) who try to replicate them often look like we're trying too hard. Which brings me to my next point…
5. Keep it simple.
I often find myself getting dressed in the morning in an outfit I've dreamed up the night before, putting it on, looking in the mirror, and just feeling like it's too much. Sometimes, simple is just better. It's how you truly look effortless.
What are some of your tips for looking effortlessly stylish?