Fun Things To Do
5 Low-Key Ways to Celebrate New Year's Eve
posted on December 28, 2016 | by Chelsea Becker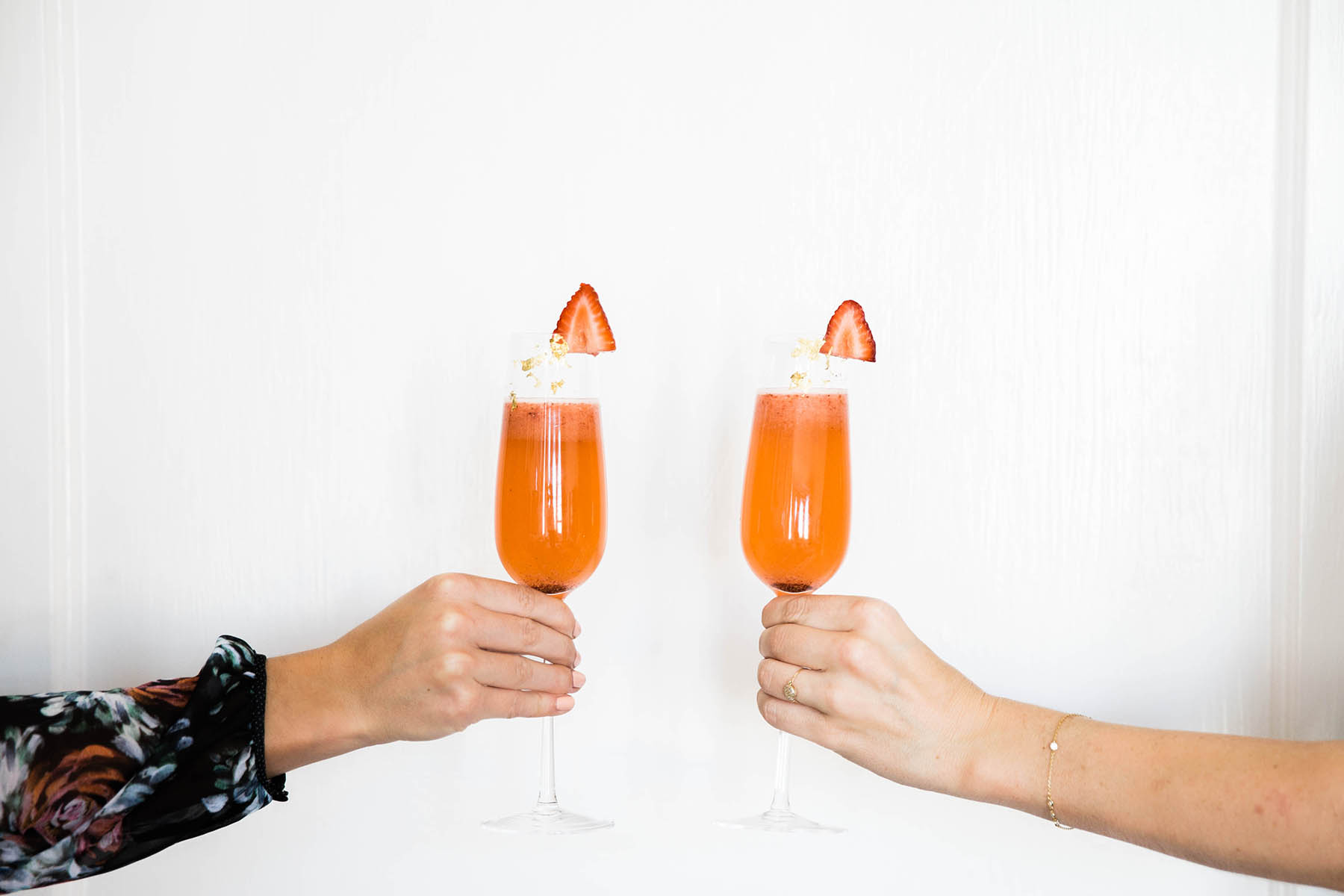 New Year's Eve is either the best night of the year, or one of the most overrated. Some years it's fun to go to the crowded, expensive party and get all dolled up. But sometimes a low-key celebration is all I need. Not having to wait in long lines for overpriced drinks and being able to actually hang out with friends? Yes, please!If you're craving a casual celebration this year, here are 5 ideas:
1. Flag football + beer tasting
If you want to be active, ask friends to meet up at a nearby park in the afternoon and get in some flag football. Setting a theme (80's, America, super heroes) for the game's attire is a silly way to get people really into it. Afterwards, head back to someone's house for blindfolded beer tasting and good ol' fashion lounging.
2. Play bartender
Signature drinks are fun if you're planning a get-together, so grab two recipes and the goods to create a couple drinks. I'd choose one with light alcohol (vodka, tequila) and then one darker (whiskey, bourbon) to suit everyone's taste. Giving friends the option to create their own drinks creates an activity, plus you're letting loose at the same time!
3. Wellness night
If you're not a big drinker or just feel like waking up with zero hangover to start 2017, invite friends over for a healthy evening. Make a nutritious batch of soup in a crock pot, do clean face masks and non-toxic mani/pedis, cheers with green juice shots, and share your intentions for the new year.
4. Pajama dance party
Tell your friends to skip the sequins and opt for pajamas instead. Before the big event, ask each friend coming for their 3 favorite songs to dance to. Create a playlist with those songs, then enjoy being comfy and dancing the night away from the comfort of a living room.
5. Game night
No matter how old you get, charades are always hilarious. If you're with people willing to make fools of themselves, go old school and play games. Heads Up is an easy option since it's an app, or take it back to high school drinking games (King's Cup, flip cup, etc.).
Cheers to a safe and happy New Year's Eve!
Today's post is written by contributor Chelsea Becker, a San Diego native,
living and writing in San Francisco. Follow her on Instagram & Pinterest.