Makeup
Eyebrow Tutorial for Thin or Sparse Brows
posted on February 19, 2015 | by Amanda Holstein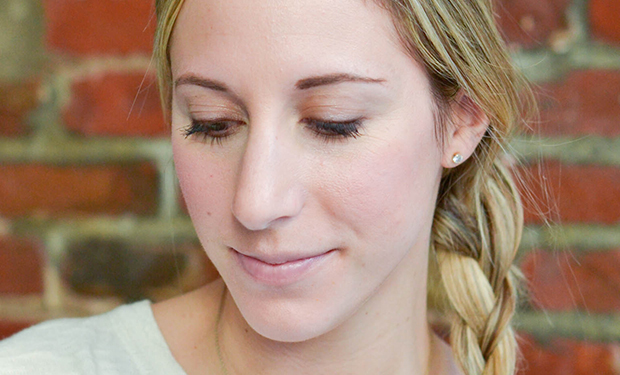 Eyebrows have been a sore subject of mine since the 9th grade, when my sister tried to teach me how to pluck them. She drew a line around each brow and told me to pluck outside of it. Unfortunately, after I completed my first stab at the tweezers, and erased the line around each brow, I realized half of my eyebrows were gone. Walking into high school with stubs above my eyes (and braces) was not a good look.
Luckily, I eventually figured out how to manage my thin brows…about a year ago. Hey, better late than never. So if you have this similar dilemma, check out my go-to tips for maintaing thin or sparse eyebrows below.
Grooming
Unlike those lucky ladies with thick and full brows, we should never, I repeat never, get our eyebrows waxed. I was shocked when I figured this out, but it totally makes sense. There's not even enough there to wax. Instead, trim them yourself every couple of weeks and pluck any stray hairs not directly on the eyebrow.
1. Use an eyebrow comb to brush the hairs upwards.
2. Hold your scissors right up against your skin and trim anything that falls above the natural line of your brow. You can also brush the outer/thinner part of your brows in a downward motion and trim.
3. Pluck any stray hairs on your lid or above your brows.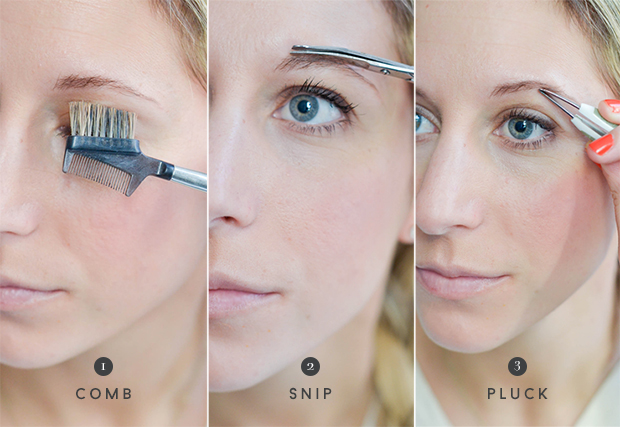 Filling In
Filling in your eyebrows is an important step for thin brows. I recommend doing this everyday as part of your regular makeup routine. Find a tool that works for you. I suggest a creamy pencil, as opposed to a powder or hard pencil. My favorite is Benefit Cosmetics Instant Brow Pencil (in medium to dark).
1. Make sure your pencil is super sharp. Then gently draw a straight line on the bottom edge of your brow, from the start to the top of your natural arch.
2. Draw a straight line from the top of the arch down just past your eye, also making sure you draw the line on the bottom edge of your brow.
3. Next fill in the thickest part of your brow with quick, short strokes. Gently and lightly fill in the second half of your brow. Sometimes the initial line you drew in step 2 is enough.
4. Now comb your brows so all of the hairs blend together with the product for a natural look.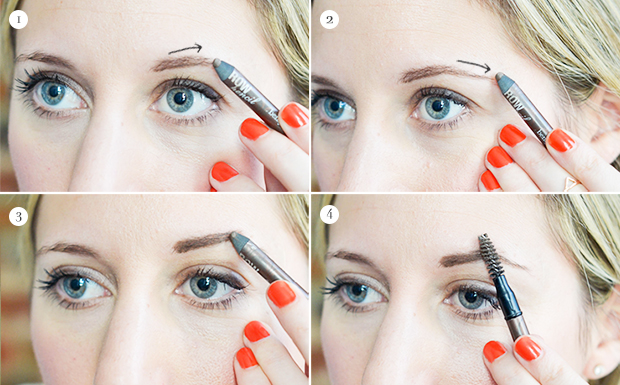 Check out the results below. Bold, but natural.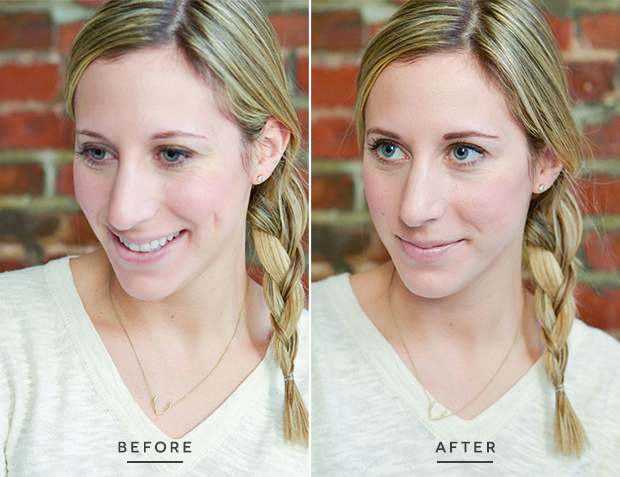 What are you some of your tips for thin or sparse brows?