Skincare
My Daily, Weekly, and Monthly Beauty Regimen
posted on November 19, 2015 | by Amanda Holstein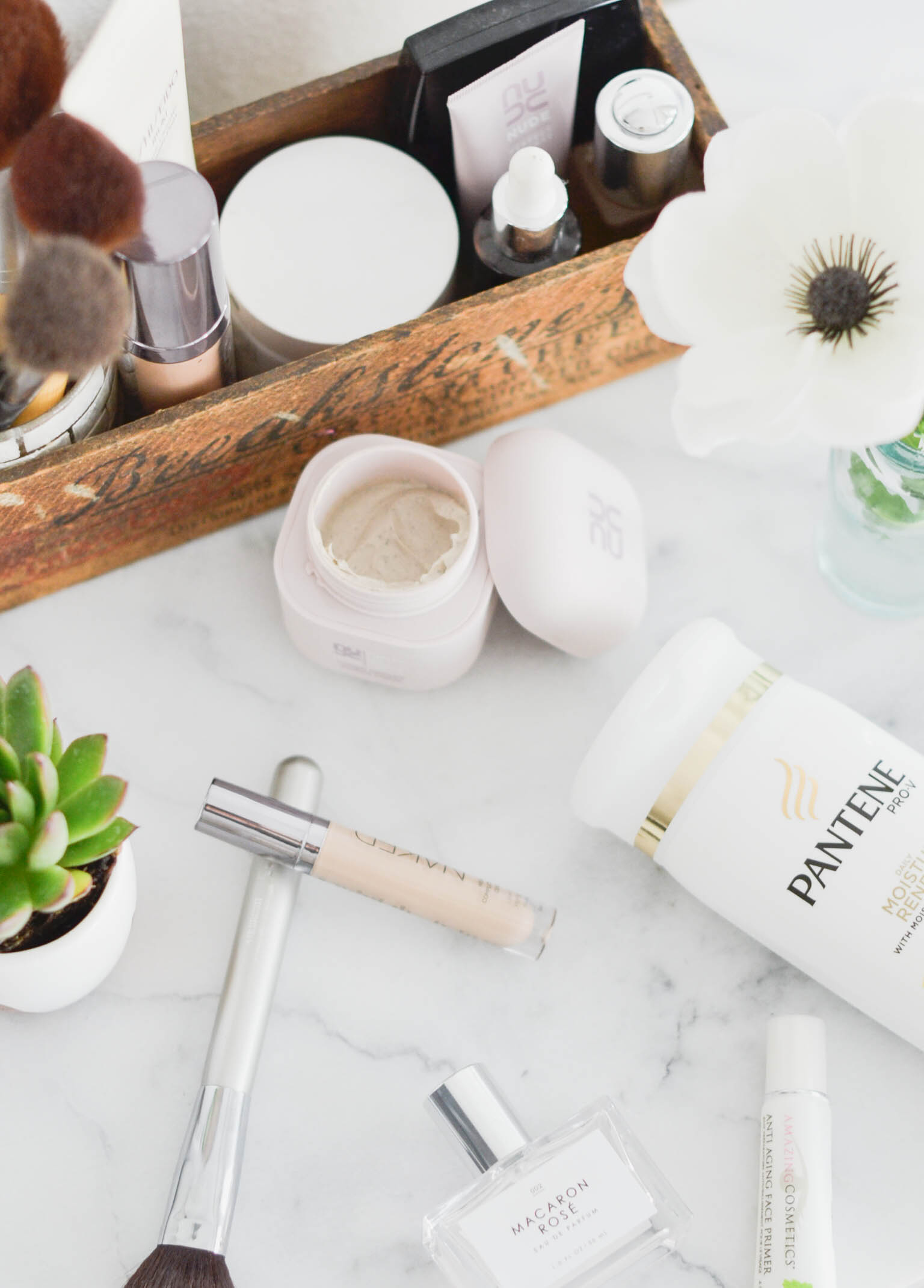 With so many different kinds of beauty products on the market, it can be difficult to figure out when and how often to use each one. There are some I swear by on a day-to-day basis, while others I use only in the wintertime, or maybe even once a month. Keeping track can get seriously confusing! So I thought I'd break down my daily, weekly, and monthly beauty regimen that I rely on for healthy skin, hair, and more.
Daily
Skin: On a daily basis, I make sure to remain consistent with my face wash and moisturizer. I use the same face wash day and night, and switch up my moisturizing routine for night. I've been obsessed with Shiseido Ibuki Gentle Cleanser for months and highly recommend it! It leaves your skin squeaky clean. Pair it with Shiseido Ibuki Refining Moisturizer with SPF for day. At night, I like to apply a facial oil and night créme to really hydrate my skin while I sleep. I recommend Nude Skincare Rescue Oil and Dermalogica Pure Night.
Hair: For my hair, I always lean towards products that hydrate my hair and add moisture because mine tends to get dry and frizzy. I use Pantene Moisture Renewal Shampoo & Conditioner daily because the combo is super hydrating. I also use a quality comb that gets out the knots without damaging my hair.  After styling my hair, I use just a dab of the Pantene Moisture Renewal Conditioner to smooth out any last-minute frizz (just a little beauty hack I've been using for years – it works wonders!).
Body: Although I don't go to the gym everyday, I do make sure to do a few things to take care of my body on a daily basis. I try to drink lots and lots of water throughout the day (which helps with my skin as well). I also go for a few long walks, mainly because I have a dog, but also because it's so relaxing and gets my blood moving.
Weekly
Skin: Once or twice a week, I find it helpful to exfoliate my skin. I use a gentle product that hydrates my skin at the same time, Boscia Tsubaki Oil-Infused Exfoliating Powder. It leaves my skin SUPER soft without stripping it! I also like to apply a mask once a week, depending on what my skin needs. Lately I've been using Nude Skincare Purify Deep Cleansing Mask and I love how it truly removes any dirt and oil from the surface and deep down.
Hair: I use a hydrating hair mask once or twice a week to help repair any damage. To keep my routine consistent, I've been using Pantene Intensely Hydrating Masque since it works best with my shampoo & conditioner. When I skip a wash, I rely on a dry shampoo to add some texture and soak up any oils. I also avoid applying heat to my hair once or twice a week — no blow dryer or hot tools — to try to keep it as healthy as I can!
Body: Working out is more of a 2-3 day a week thing for me. I'll either head to the gym and do circuit exercises with weights or go for a run outside by the water. I actually did a post a while back on some of the ab exercises I like to do — check it out here!
Monthly
Skin: Once a month, I try to get a professional facial. It's not only seriously relaxing, but it also rejuvenates my skin, leaving it in a truly clean state. This even helps my products work better!
Hair: I also try to get a trim every 6-8 weeks just to get rid of any split ends. No need to go to a fancy salon for this if you have long hair like me. Just get the dead ends trimmed off to keep your hair healthy.
Body: When I can, I try to fit a massage into my monthly routine. Oh god I love massages. When you're hunched over a computer screen all day, there's nothing like a deep tissue massage to loosen up your muscles!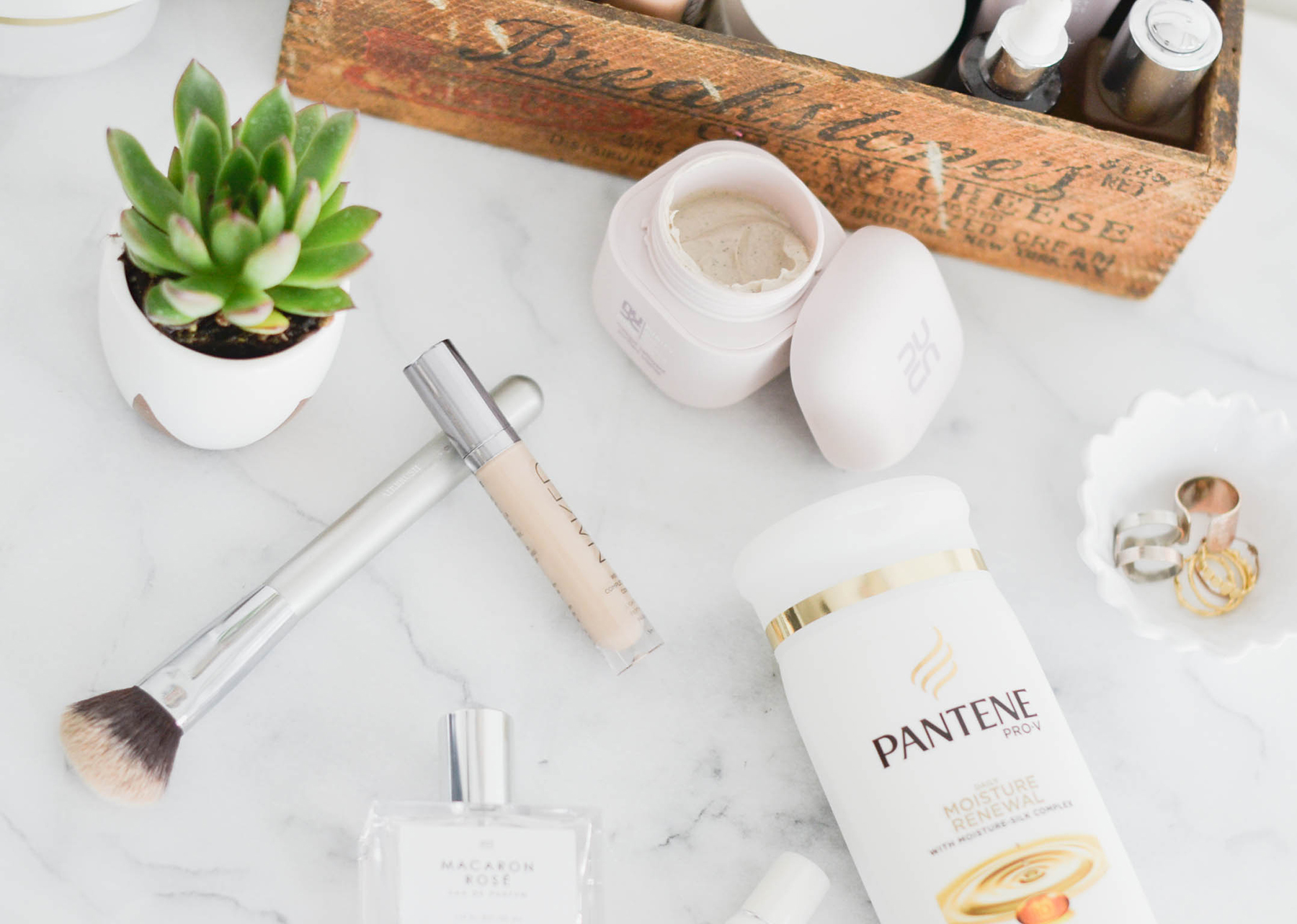 // This post was sponsored by Pantene through their partnership with POPSUGAR.
While I was compensated by POPSUGAR to write a post about Pantene, all opinions are my own.