Self Improvement
How to Avoid the Sunday Scaries
posted on June 23, 2017 | by Amanda Holstein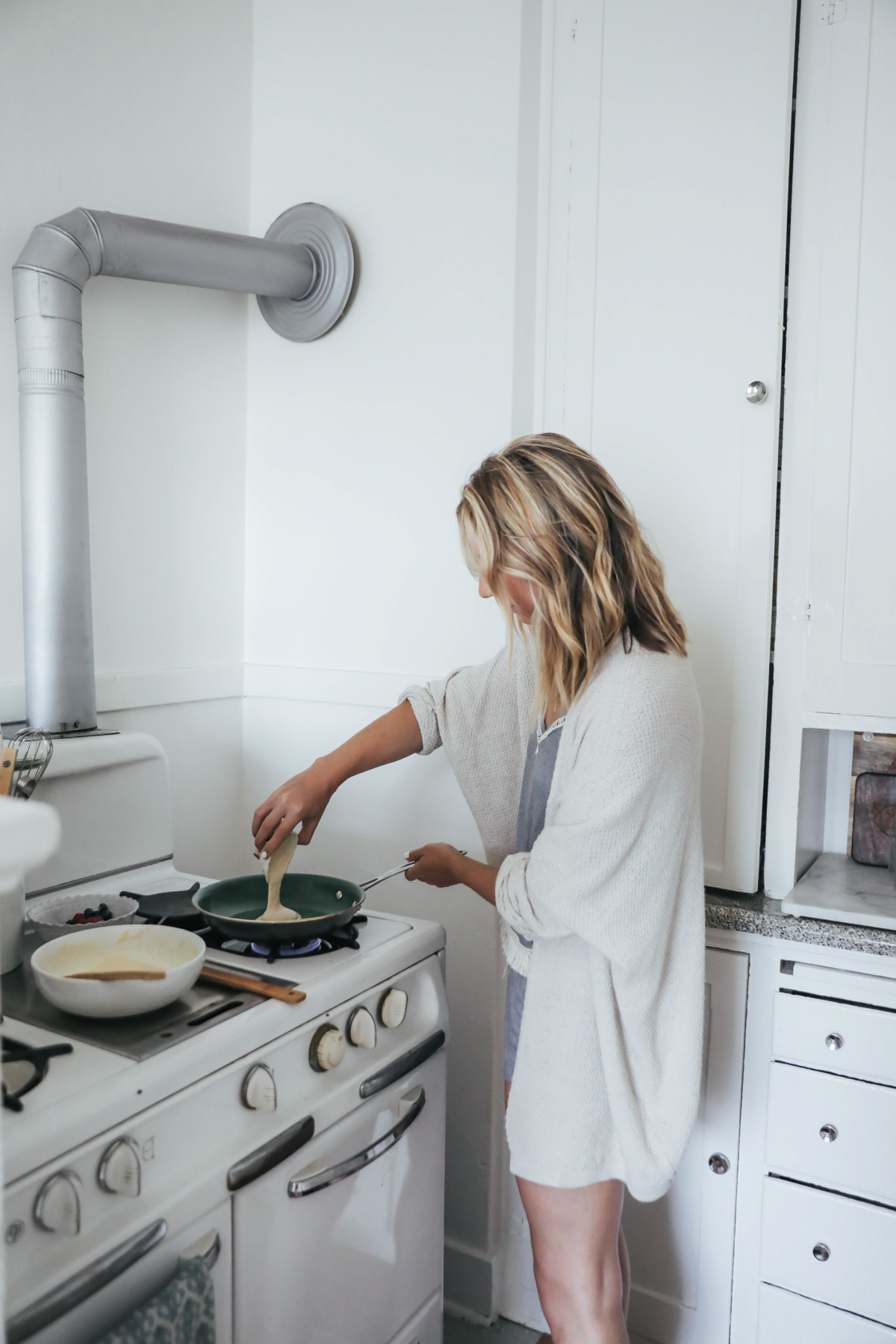 If you ever feel a wave anxiety rush over you every Sunday before the week begins, you're not alone. The Sunday Scaries are a real thing that a lot of us deal with every week. The dread of Monday morning, the weight of responsibilities to come, and just feeling overwhelmed by the daunting week ahead can cause immense anxiety. Luckily, there are things we can do to avoid this awful feeling. In reality, once you get your week going, it's not as bad as you build it up to be in your mind. So the key to fighting off those Sunday Scaries is to stop obsessing over the week ahead and to start focusing on the present, specifically what you can do to relax your mind. Here's what I recommend.
Enjoy your coffee in bed.
I love a slow morning. If I could take my time every morning and just work in the afternoon, I would. So why not make your Sunday morning extra enjoyable? Once you've rolled out of bed, pour yourself a yummy cup of coffee and get right back under the covers :). I'm always craving iced coffee in the summertime. I'm SO glad I discovered Coffee-mate® Natural Bliss® Cold Brew! It's made from 100% Brazilian Arabica beans, all natural ingredients, real milk and cream, and it's steeped cold for a smooth flavor. The best part is, it's ready-made cold brew coffee in a 46oz bottle so it can serve a ton of people. I love the Mocha and Sweat Cream flavors! Soooo good! (It's only available on the West Coast and you can find out where to buy it right here).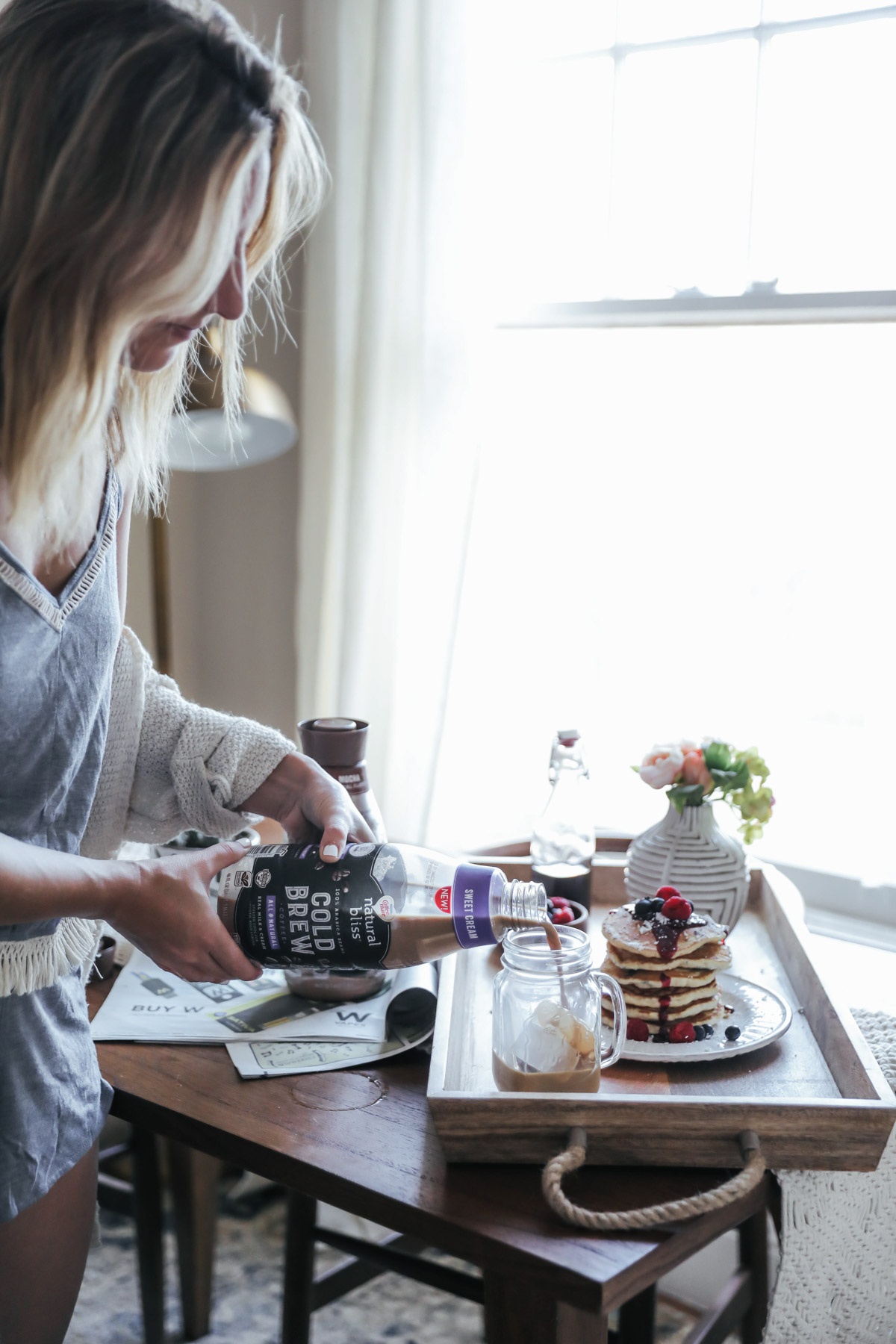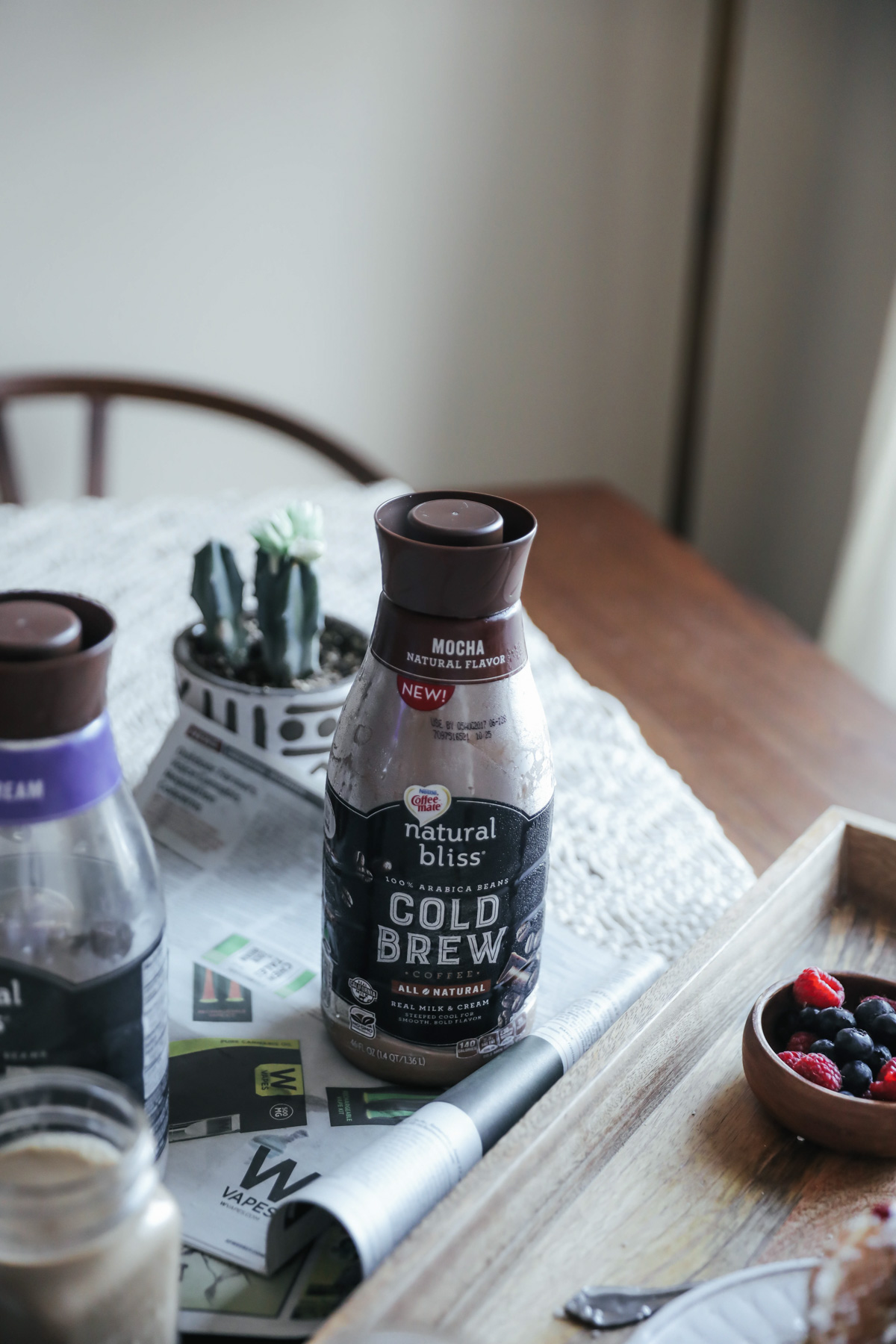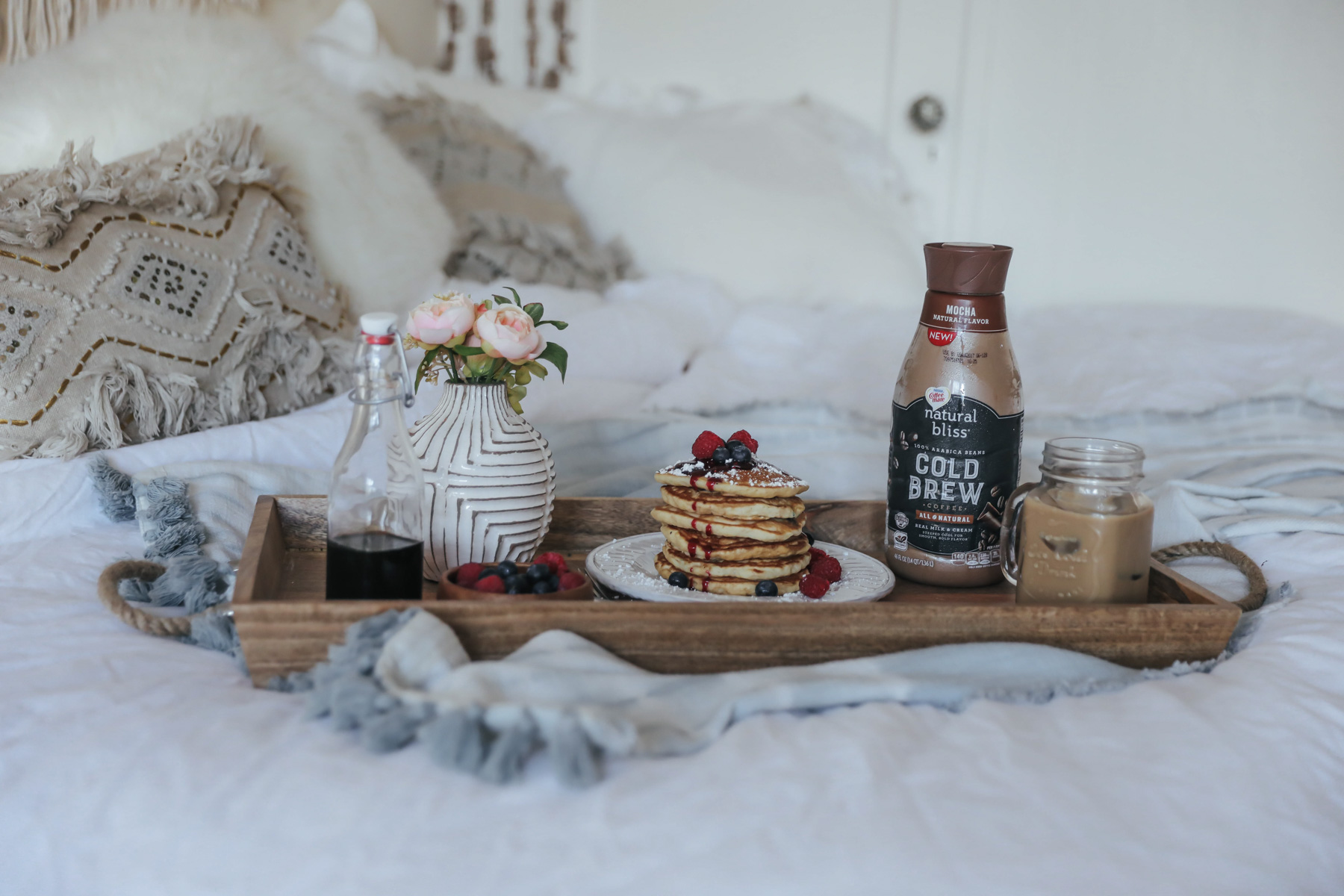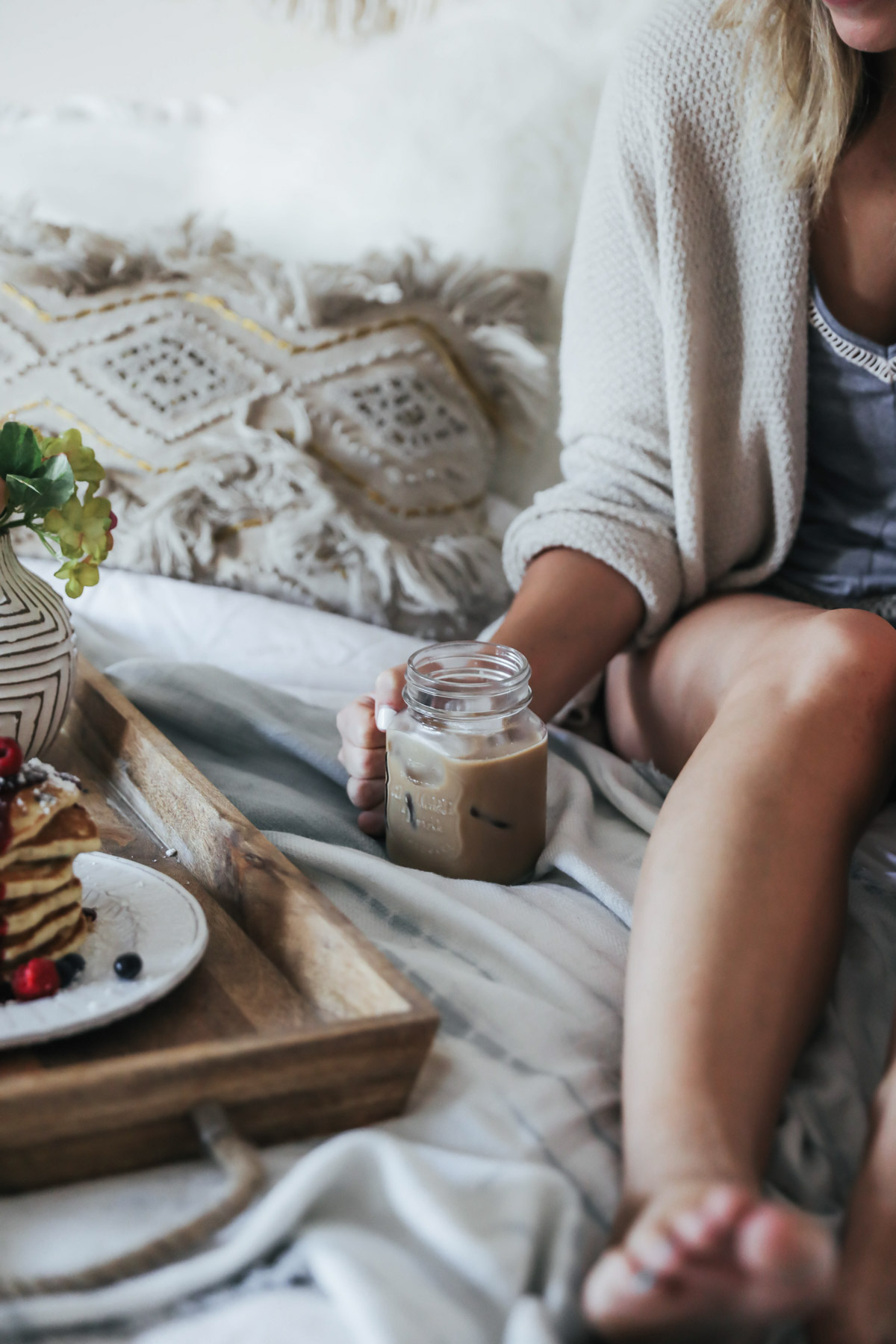 Make your favorite breakfast.
Because you have all the time in the world on Sunday mornings, take some time to make your favorite breakfast. Go all out! Pancakes, eggs, bacon—the works. Enjoy the process of making your breakfast, too. Turn on some music, take your time, and be in the moment. And of course, enjoy it in bed ;).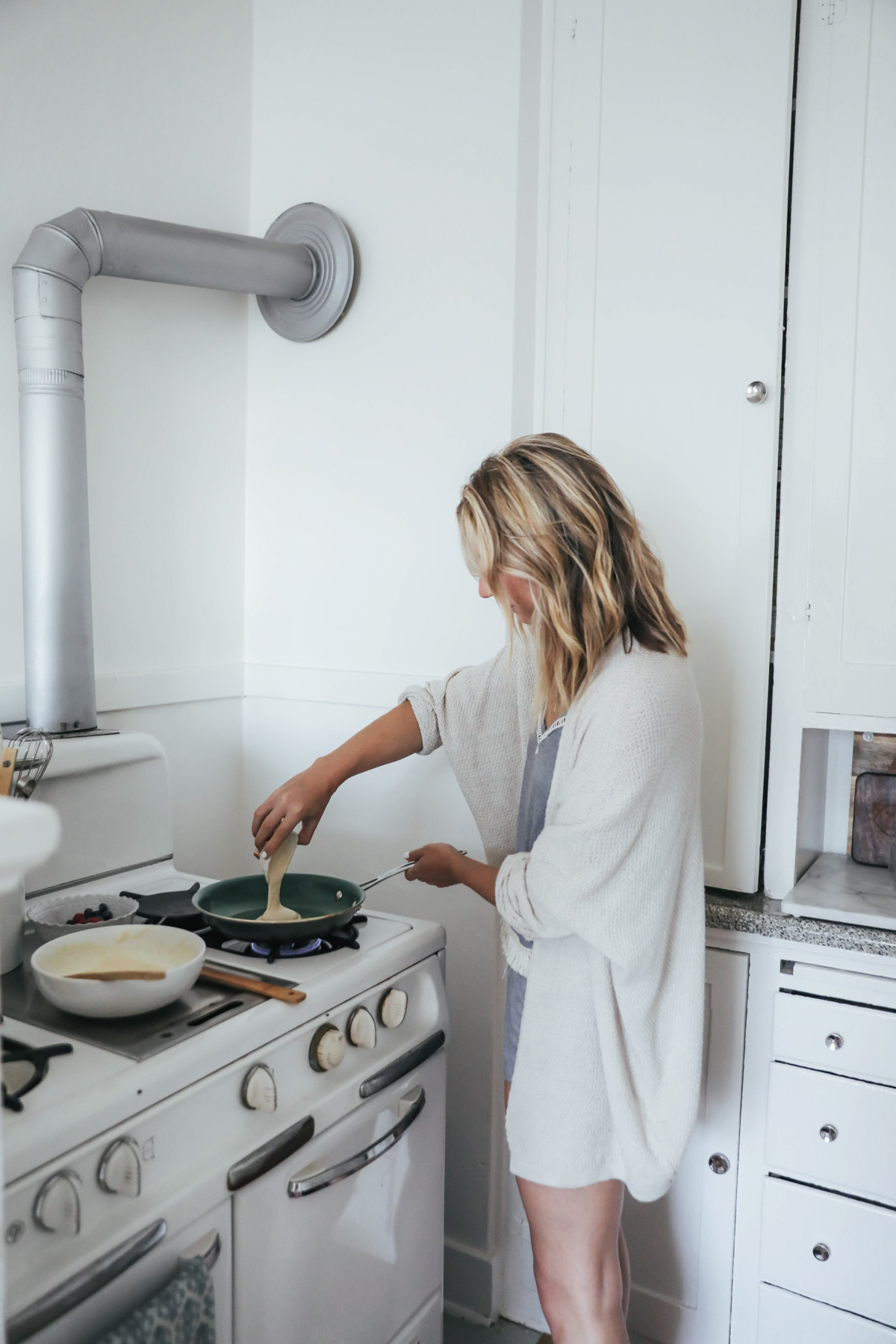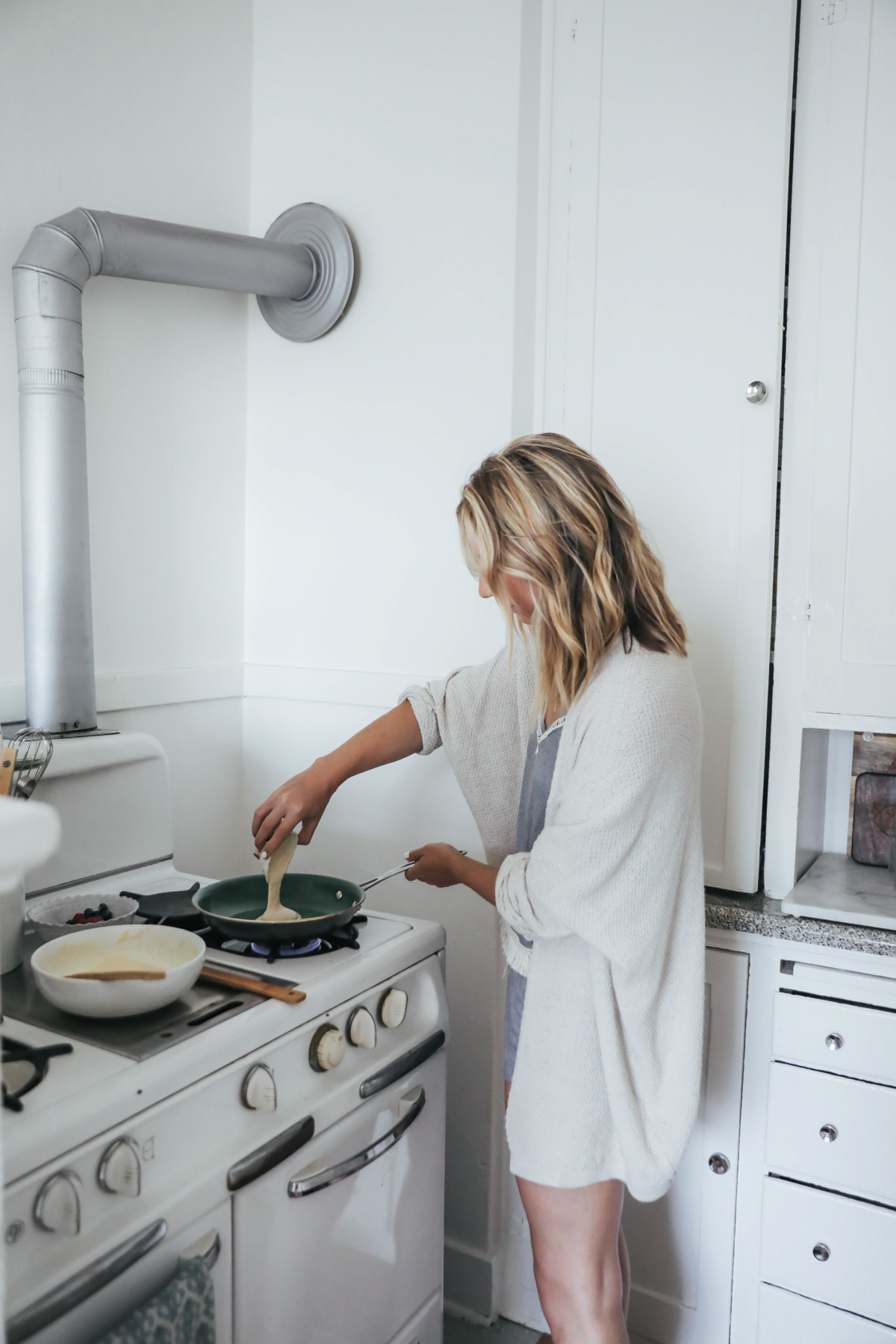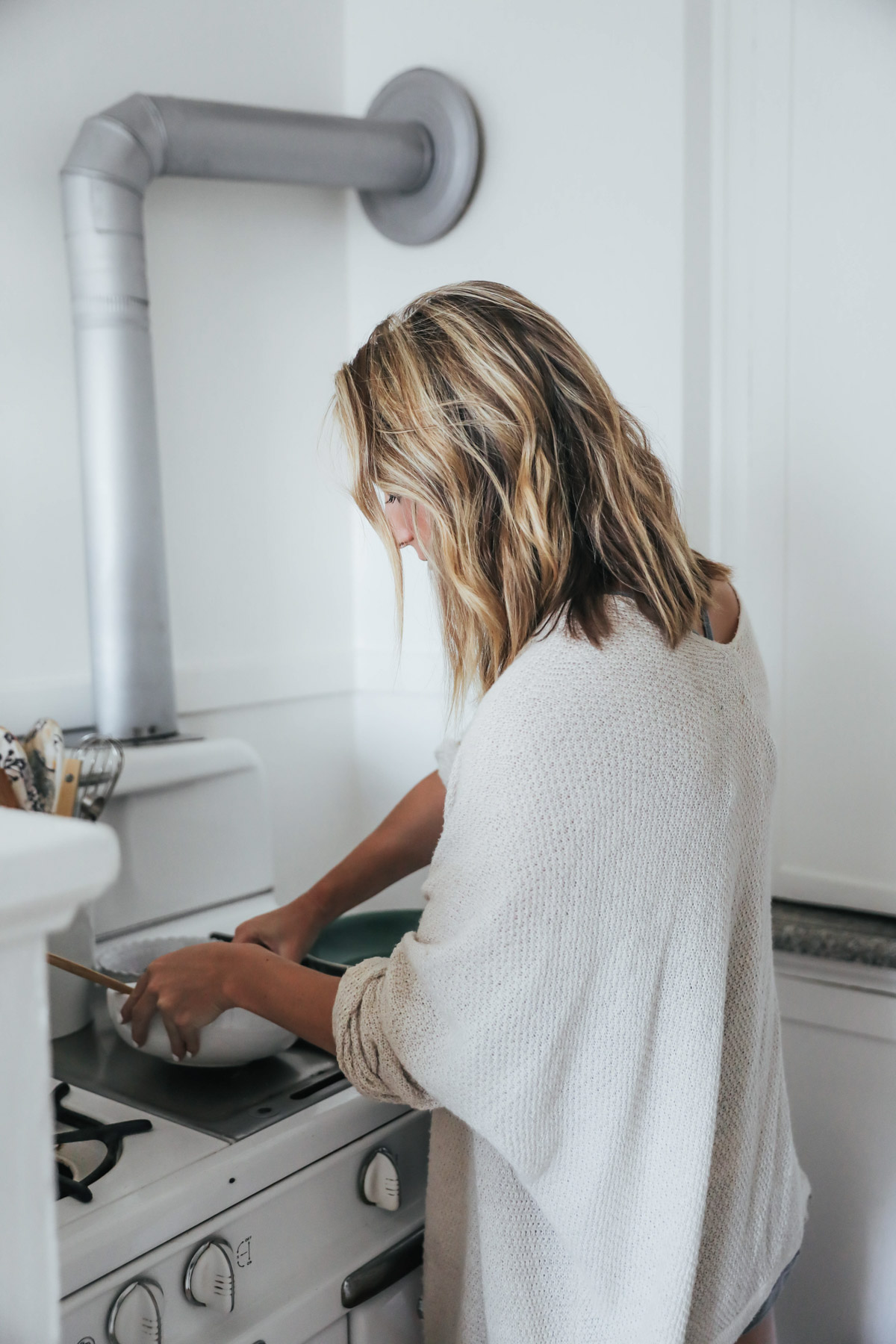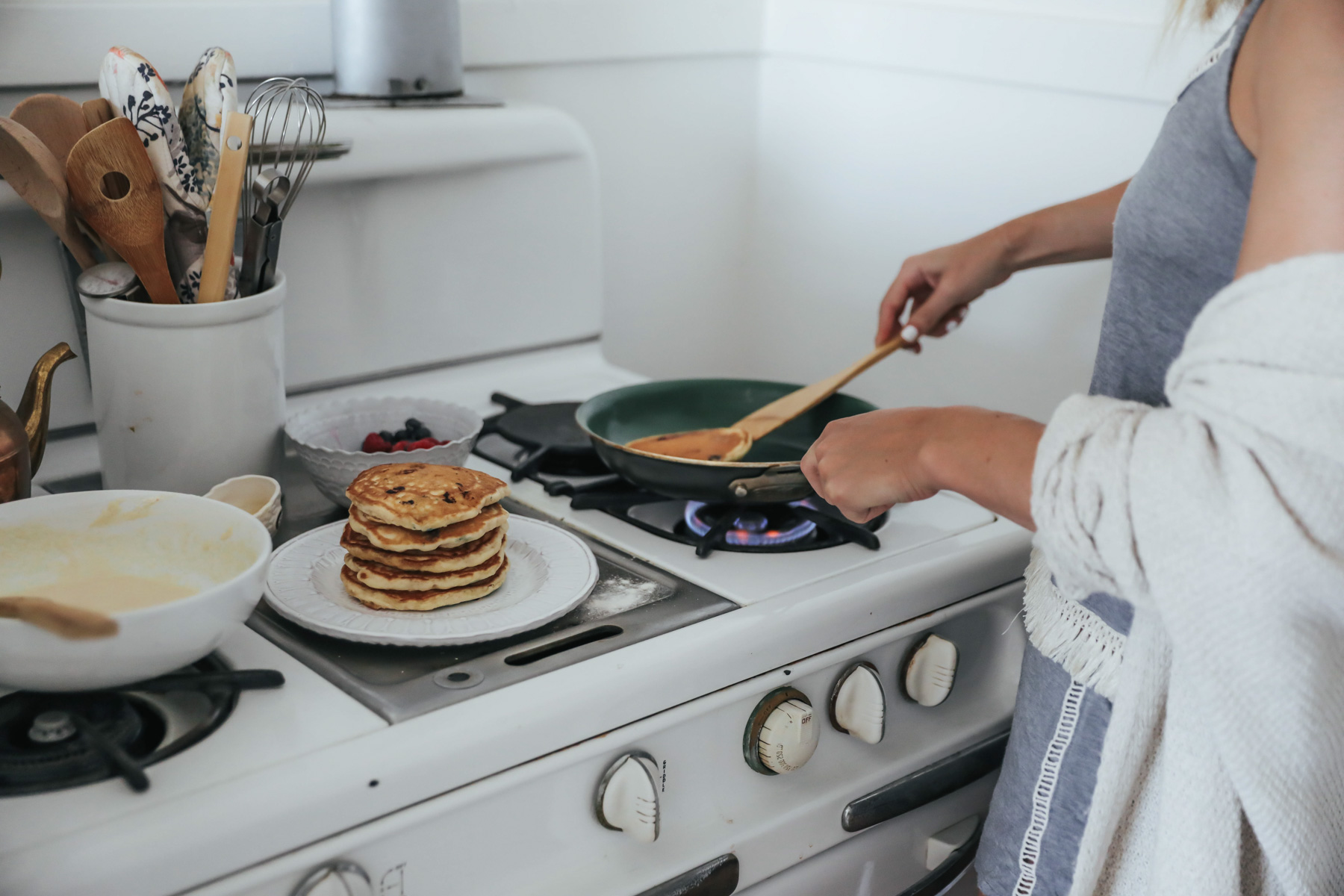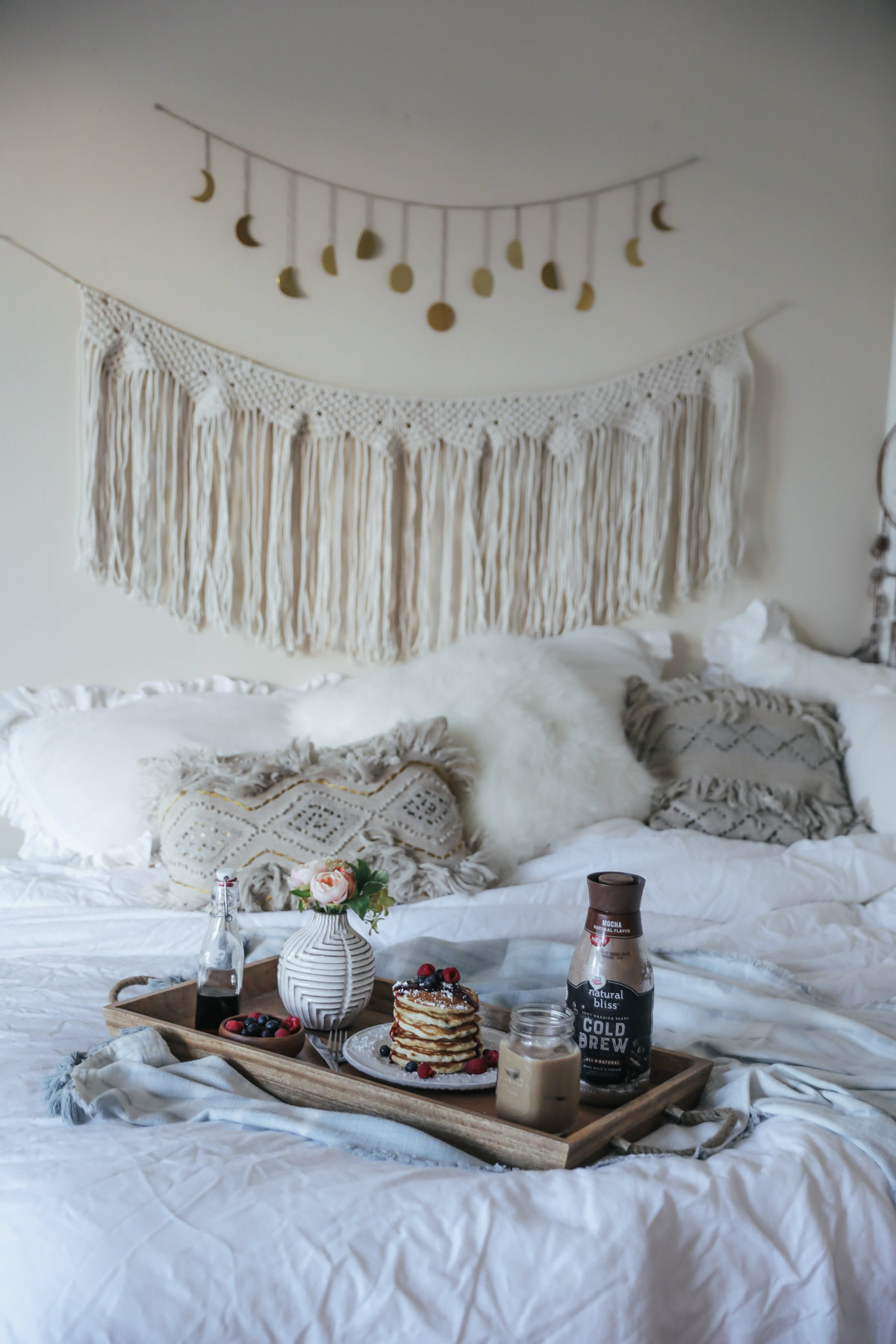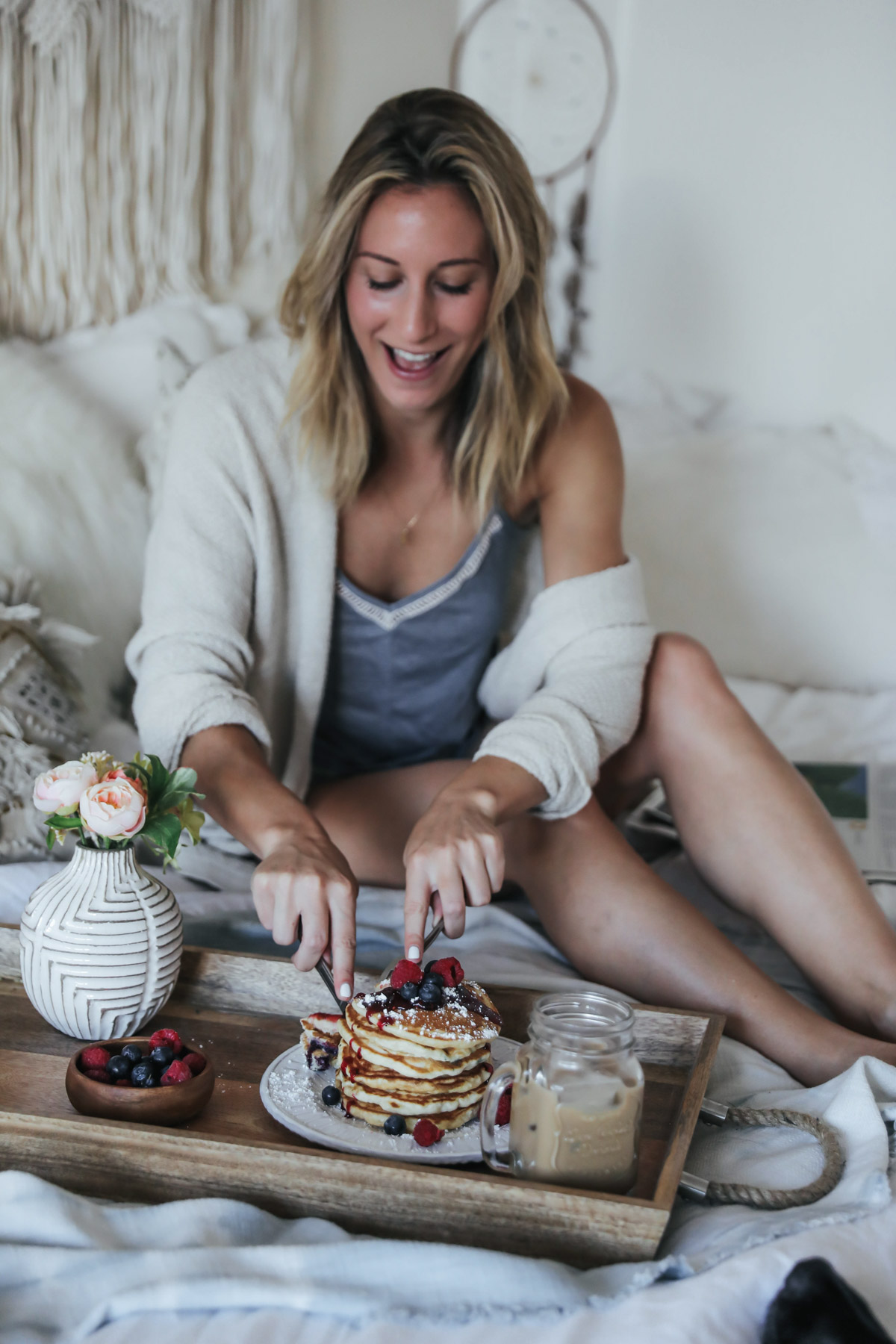 Stretch!
Now that you've spoiled yourself rotten, make sure to take care of your body. If you don't feel like full-on exercising, that's totally ok. I suggest at least taking some time to stretch. Sit in front of the TV or with some music on and give your muscles a little love. It's amazing what this physical activity can do for your mind!
Do a gratitude exercise.
One of my favorite things to do when I'm feeling down or overwhelmed is a gratitude exercise. All that means is writing down everything you're thankful for. It's SO much easier to focus on the negative in our lives, but it's incredibly important to remember all that we do have and appreciate it. Whether you're grateful for your family, for your own strengths, or even for pizza, write it all down! Focusing on all the positive in your life will put yourself in a better headspace to start the week off right.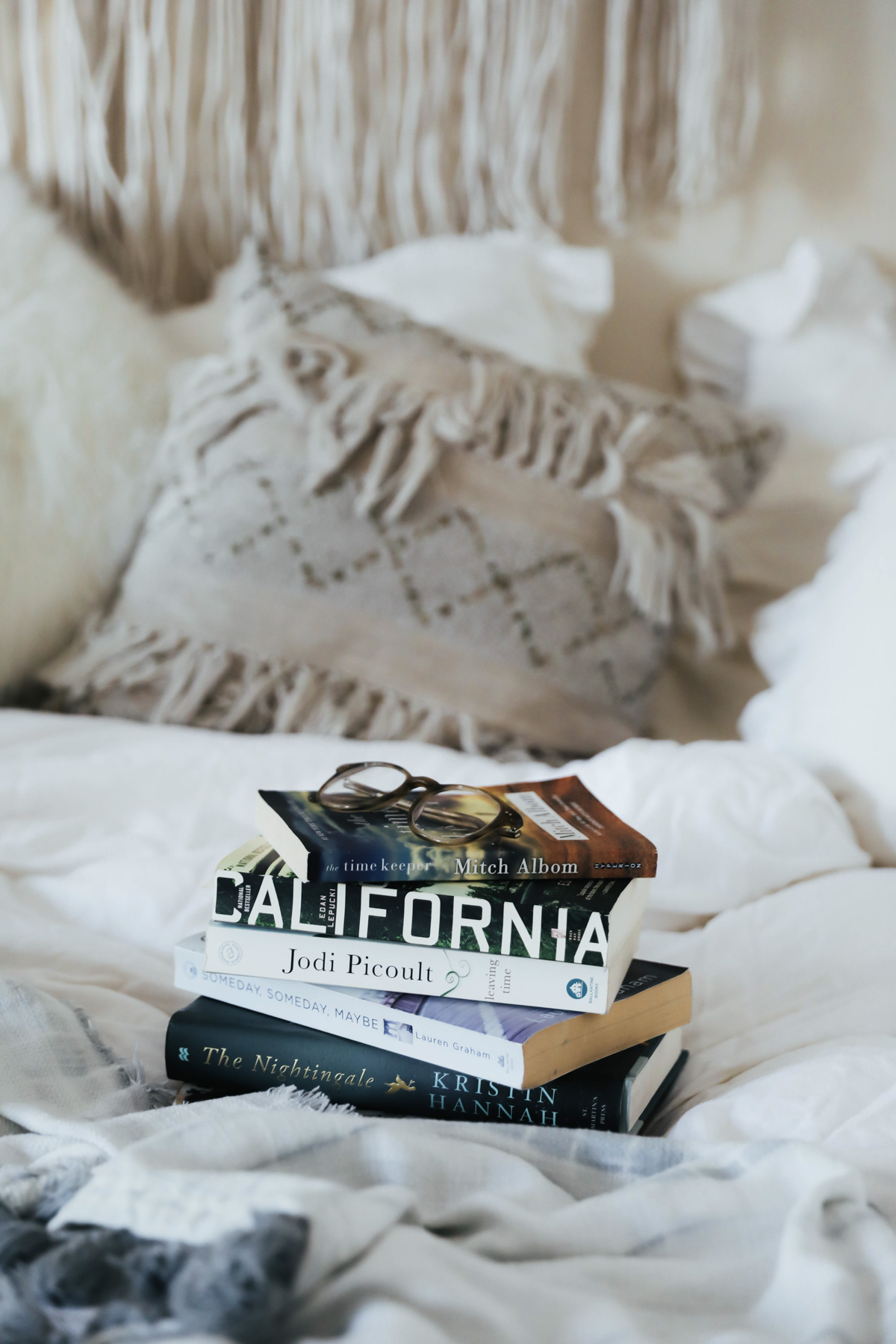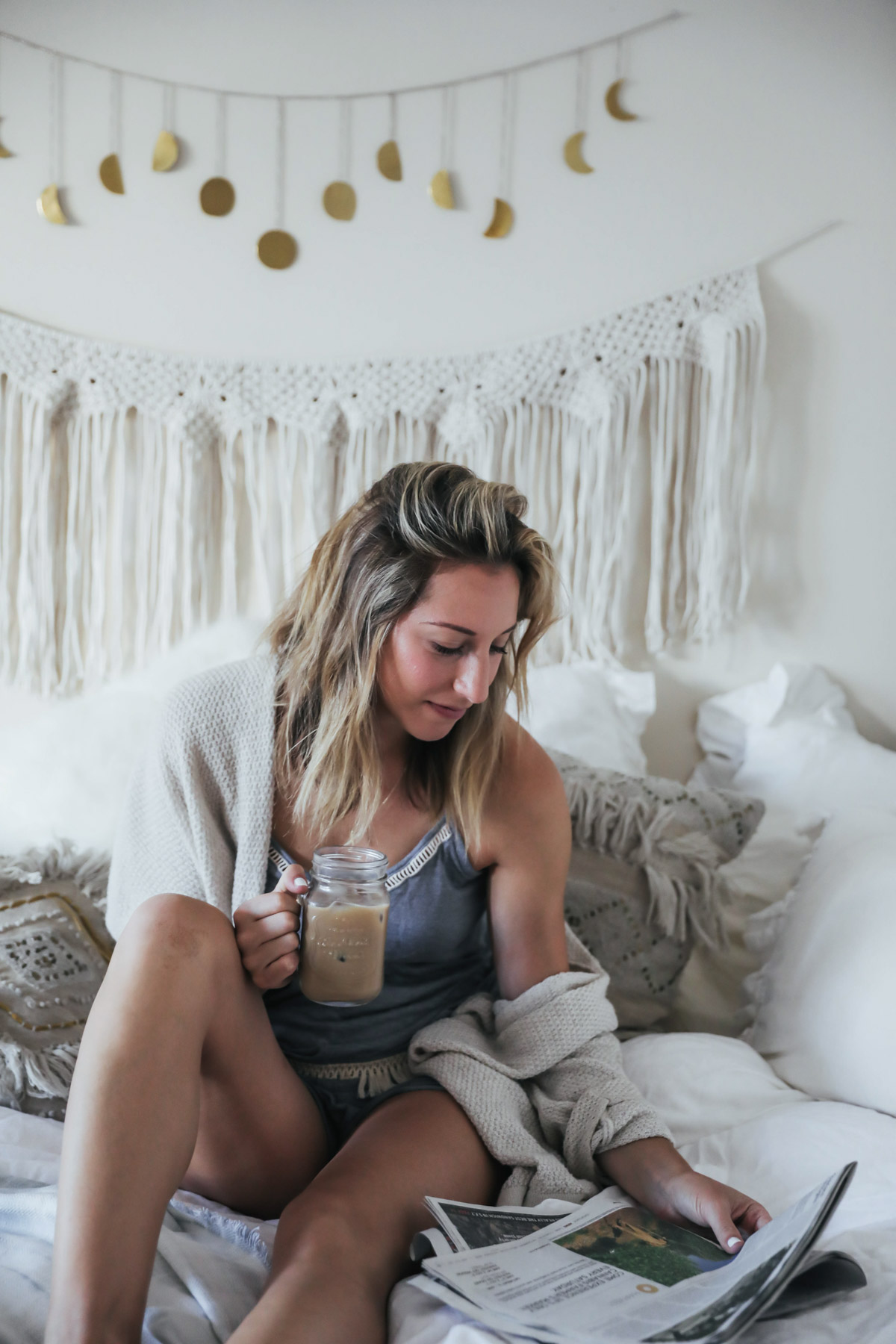 Read a book before bed.
It's true: reading before bed is much more relaxing than watching TV. You'll sleep better, you'll be off your phone, and you'll get sucked into another world, forgetting about the reality around you. It's a great way to get your mind in the right place and set yourself up for a good night's sleep.
Try an essential oils diffuser.
Have you guys gotten into essential oils yet? Well now's the time. I love my essential oils diffuser because it emits a relaxing combination of oils that helps to clear my mind and de-stress. I usually put mine on at night when I'm reading or getting in bed and I love the soft scent. It's so soothing and relaxing!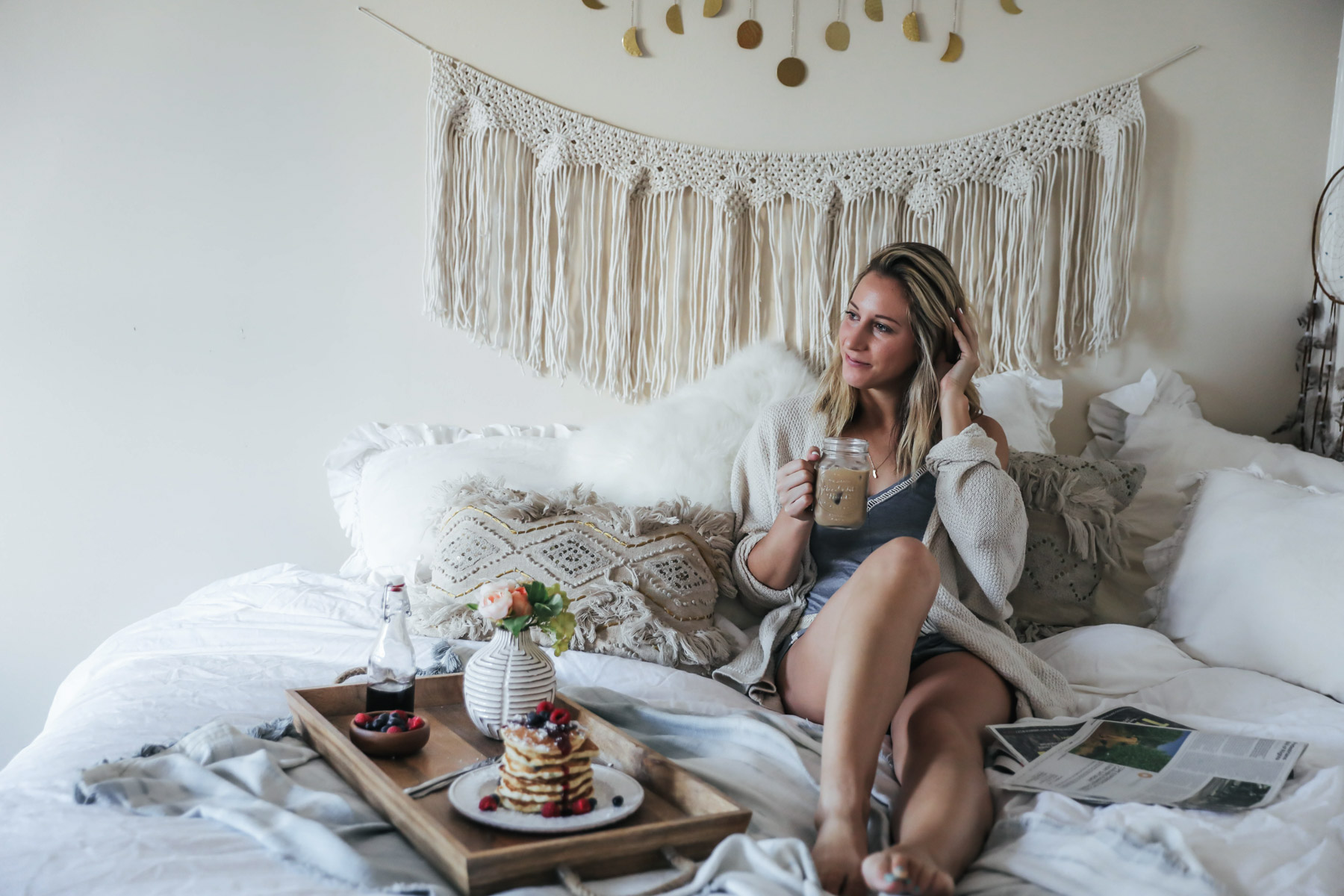 What do you do to avoid the Sunday Scaries?
Thank you to Coffee-Mate for sponsoring this post.