Entertaining
Fun Things To Do
How to Host a Memorable Girls Night In for Valentine's Day
posted on February 14, 2017 | by Amanda Holstein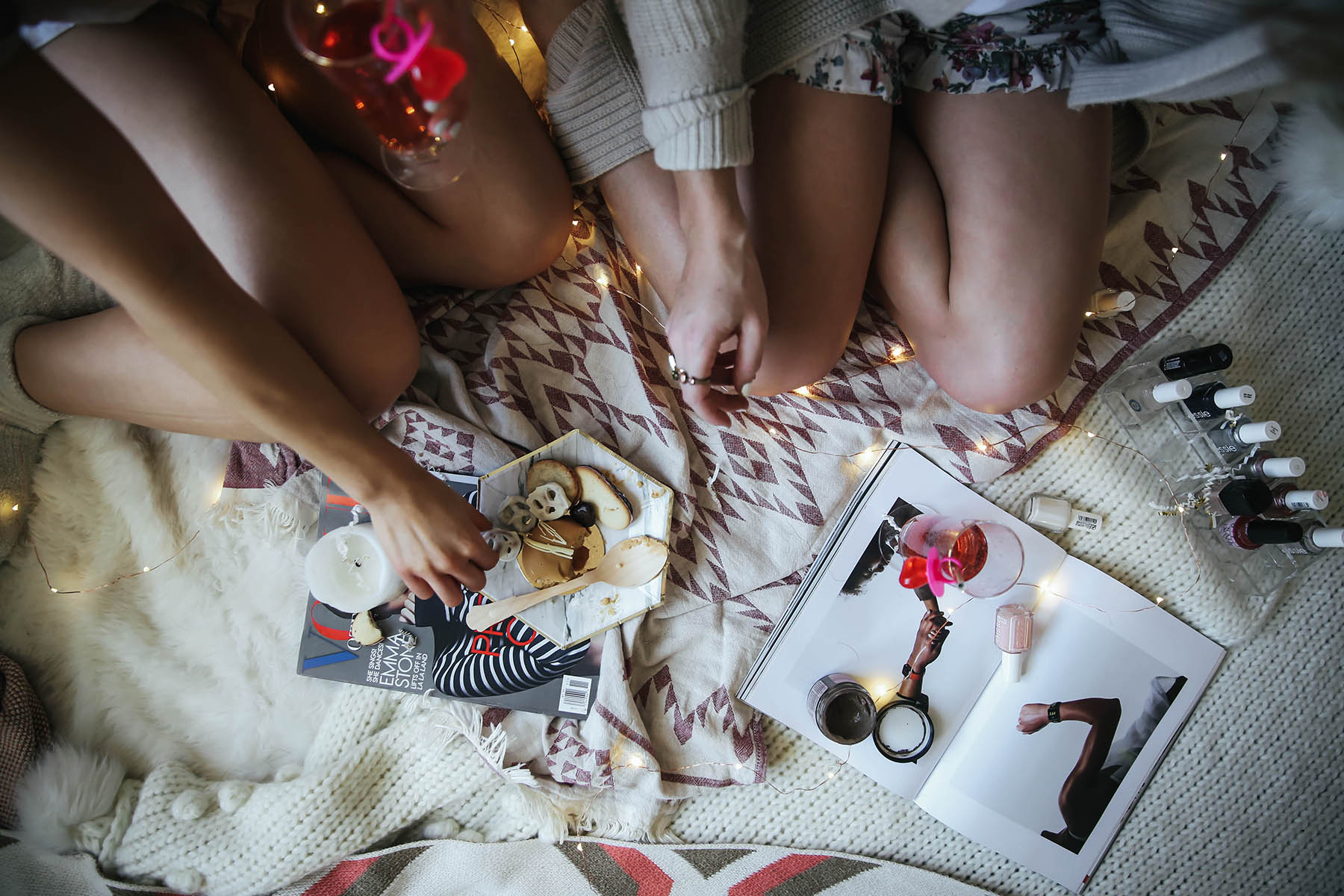 I'm not the biggest fan of mushy Valentine's Day traditions, but something I do love is celebrating and growing closer with my girlfriends—especially while hosting them for a night in at my place. We all know how necessary girl time is, but instead of just sitting around watching a movie, try adding some oomph to girl's night in with these simple steps. They may even make your friendships stronger!
1. Start with LOTS of sweets.
No Valentine's Day is complete without all of the candy, chocolate, and sweets in the world. Go classic with your favorite Pepperidge Farm cookies and drugstore candies. Then add something special, like desserts from your favorite bakery (these beauties are from Le Marais!). Put everything on cheeseboards and in various bowls to create a unique display. As for drinks, champagne and rosé go perfectly with sugar, right? ;) Hang some heart-shaped lollipop rings on the glasses for a fun touch. Dress up the display area with candles and a few vases of flowers. Oh yeah, and throw in some ice cream too because why not?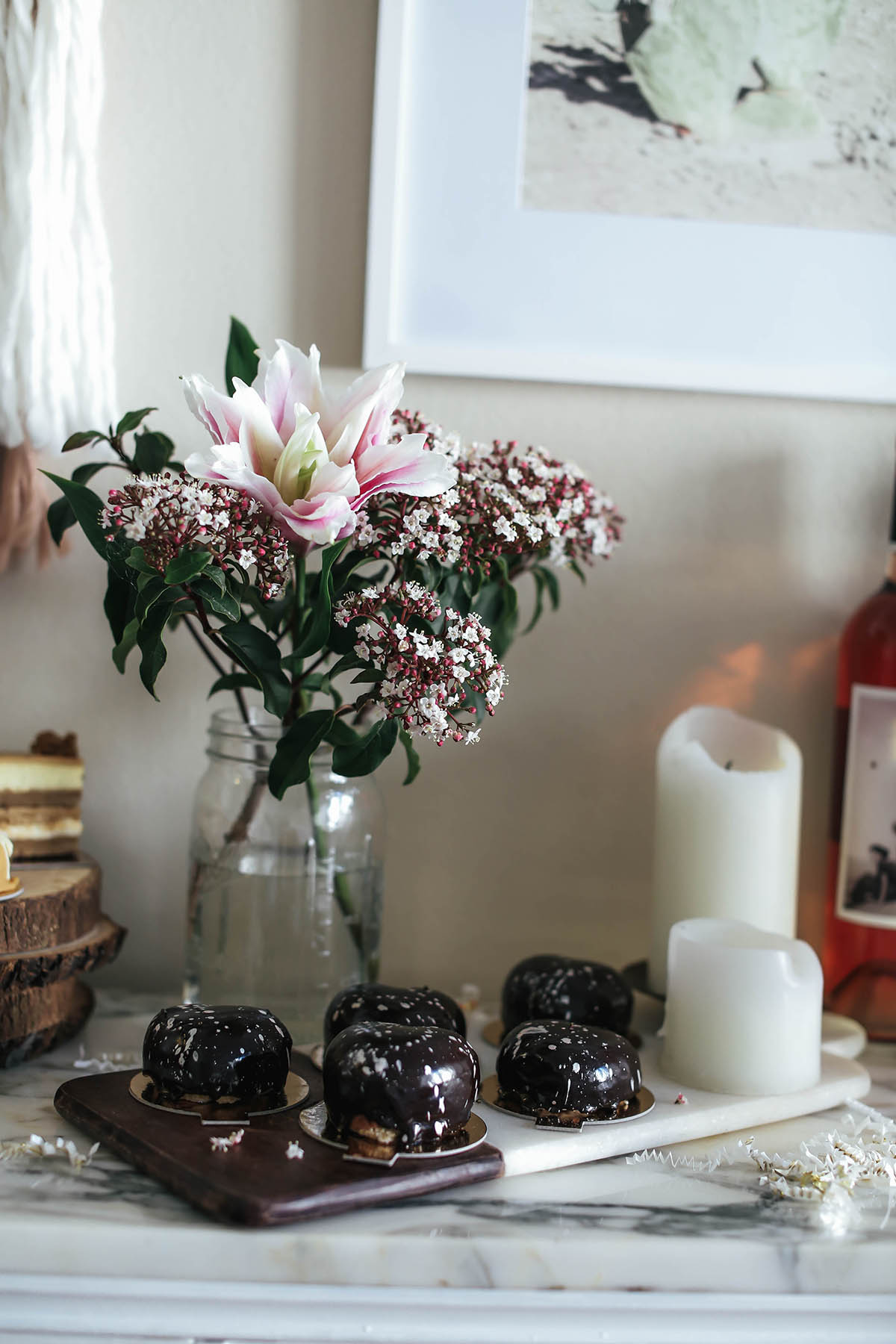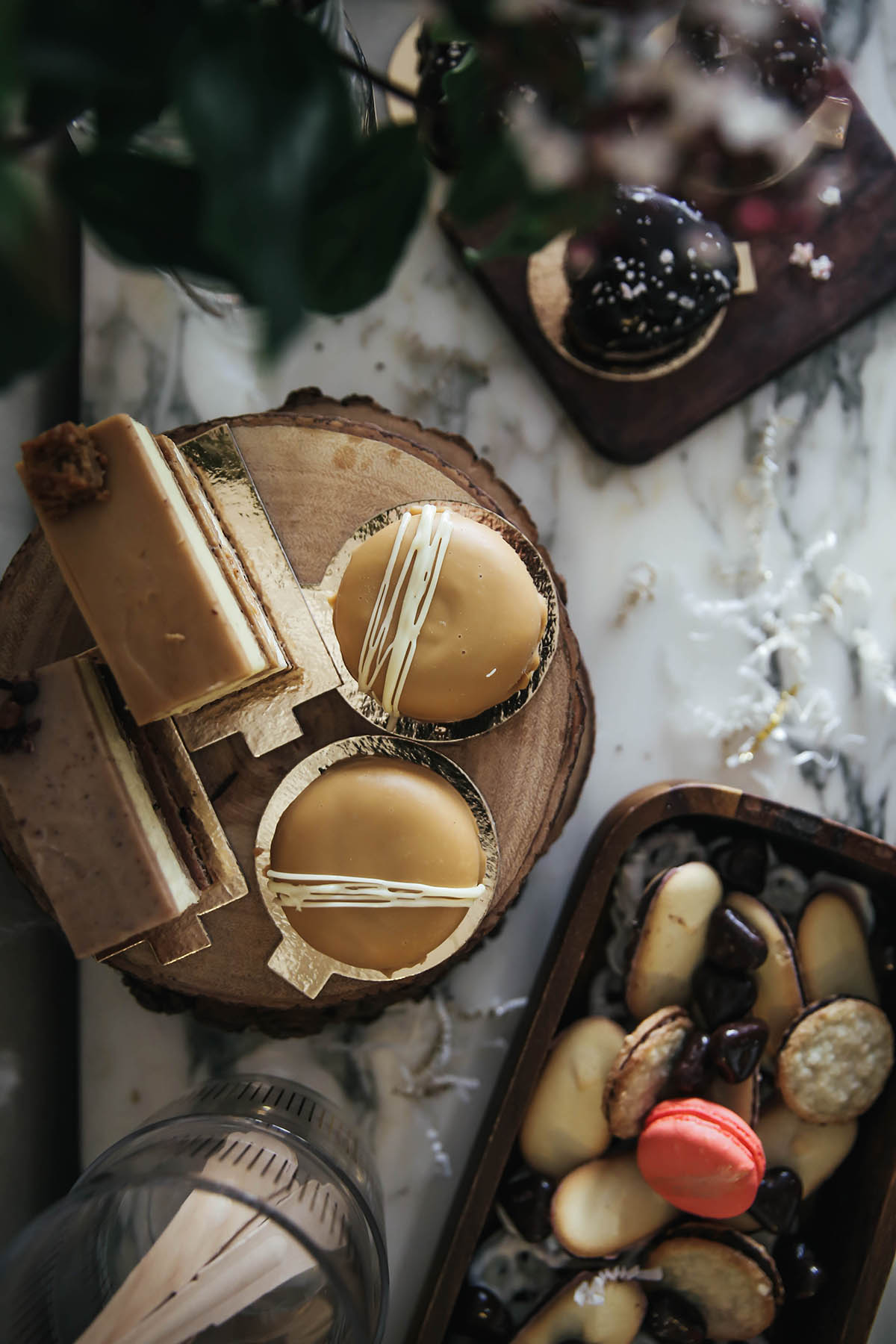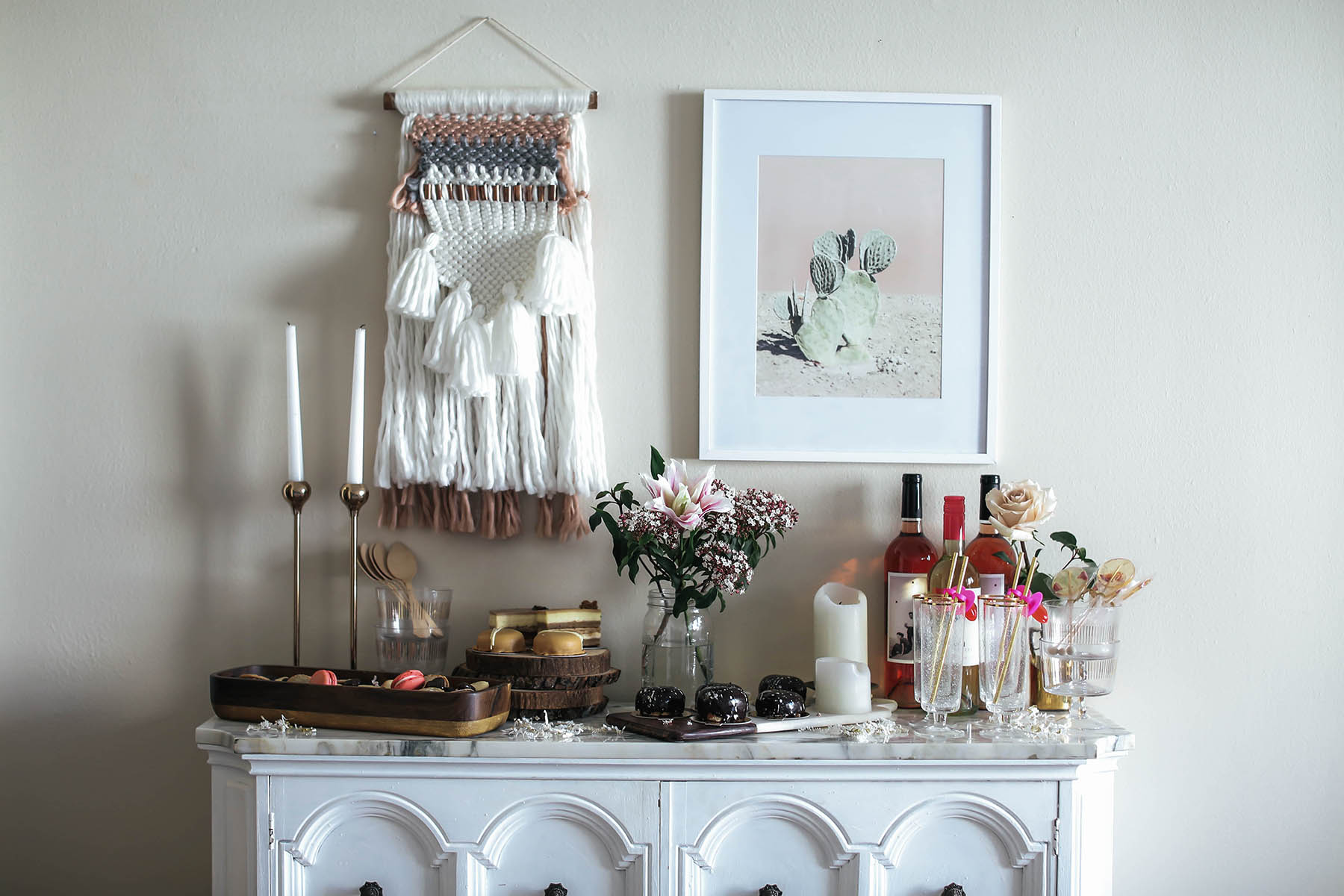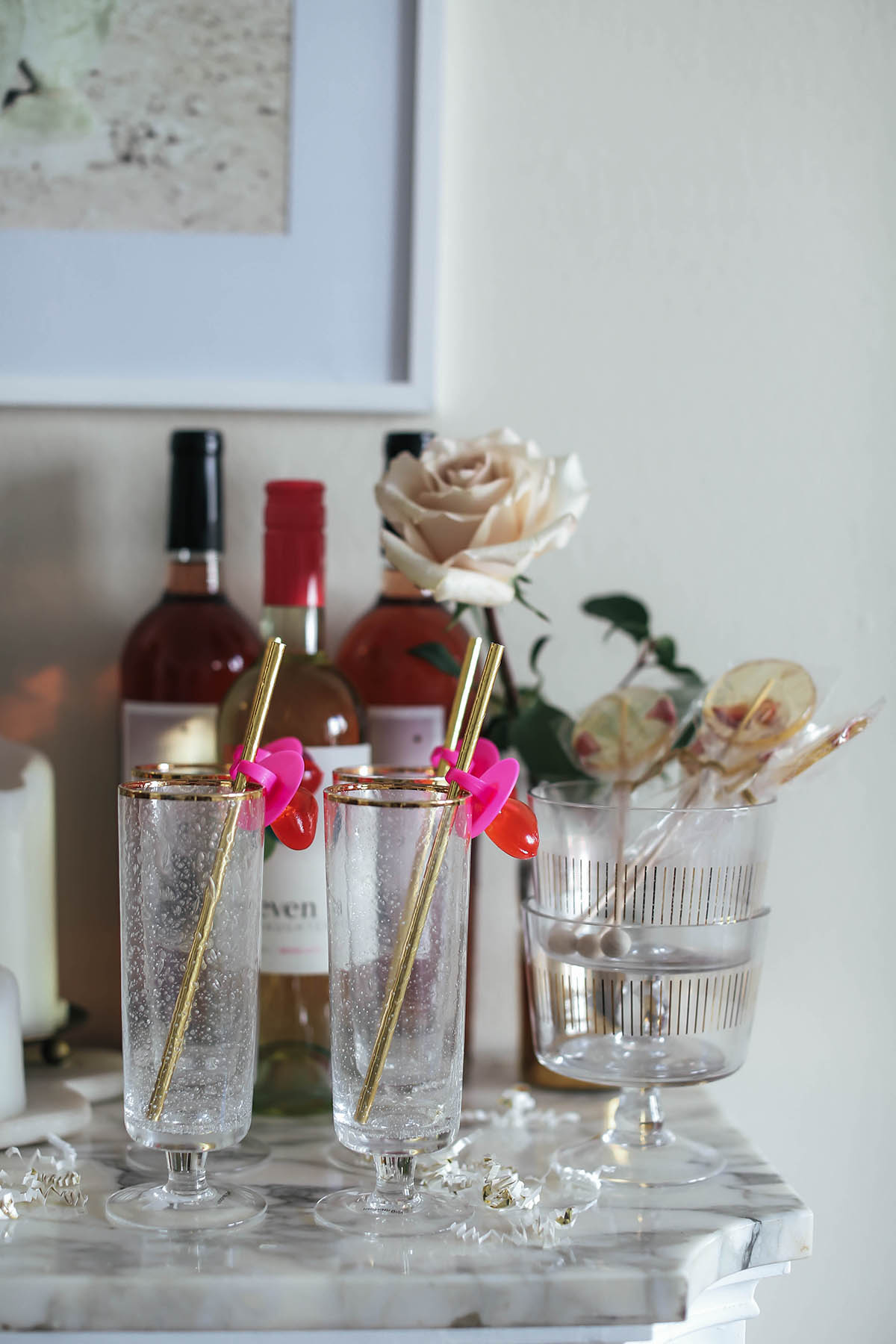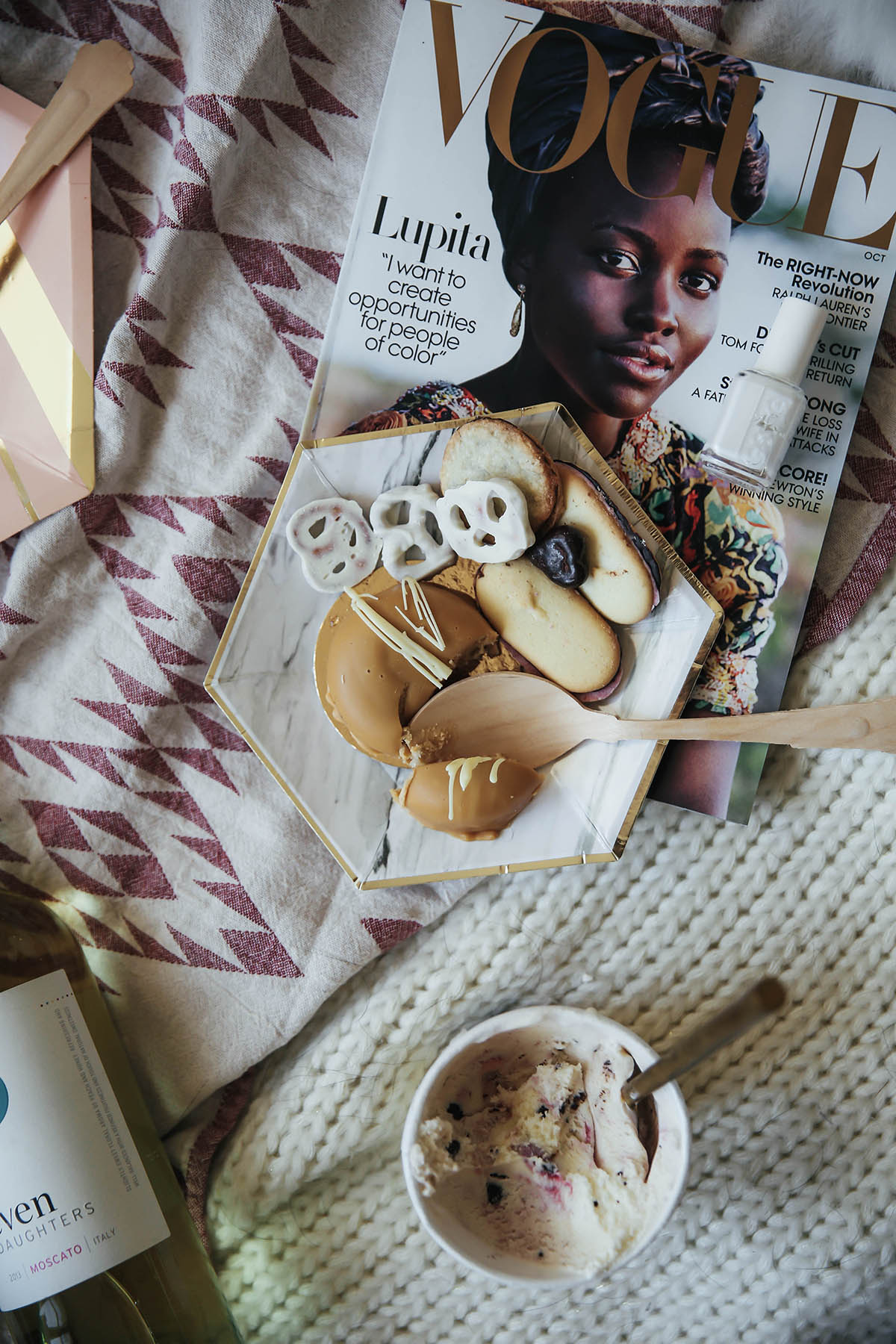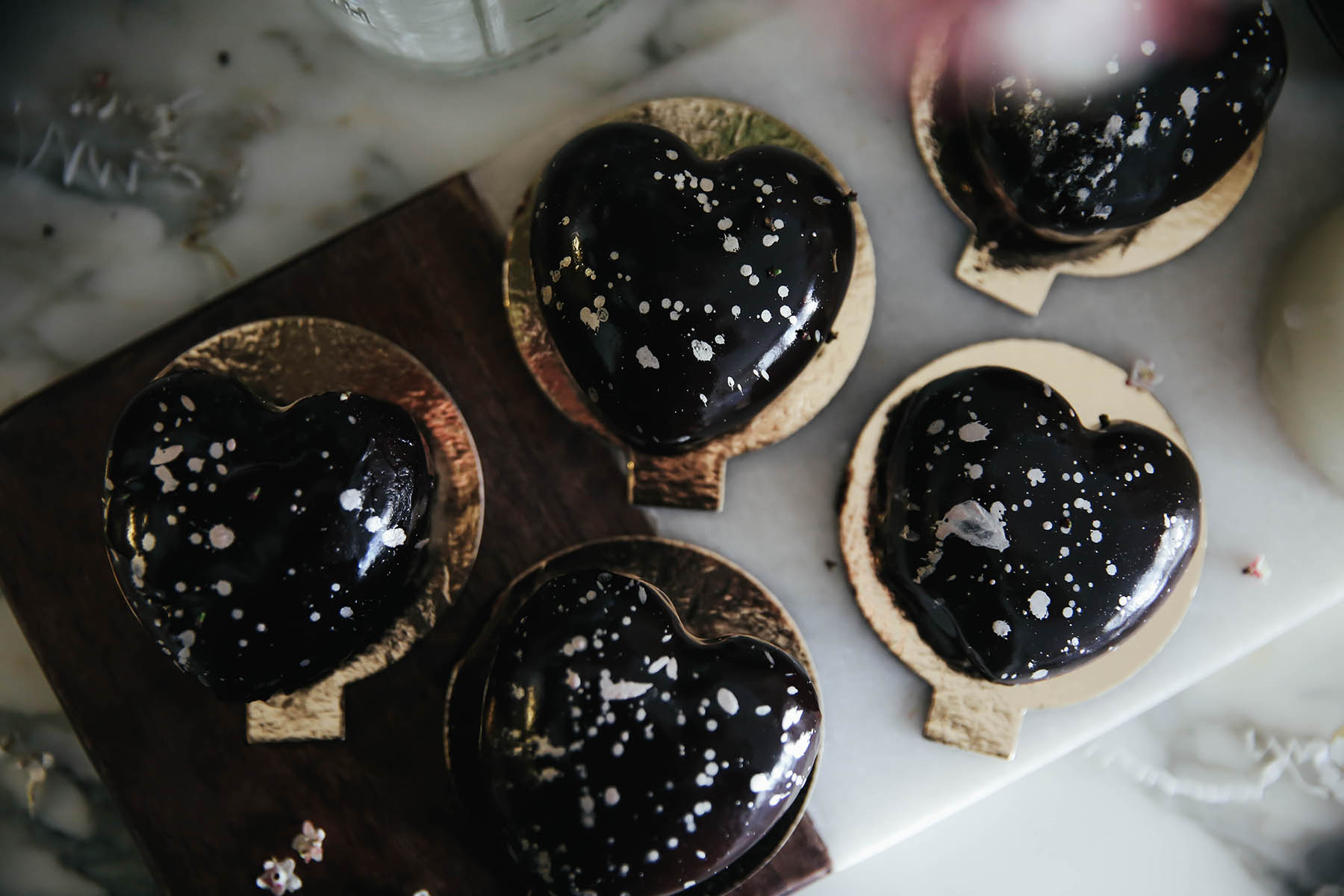 2. Create a cozy vibe.
In order to ensure your friends are able to open up and truly bond, I think it's important to create a comfortable setting. Keep things casual by moving the furniture and allowing for lots of floor space, reminiscent of middle school sleepovers! Grab all of the blankets and pillows you have and layer them on your couch and the floor to create a laid back, cozy vibe. I stuck with a white and pink theme for Valentine's Day, of course, and added some twinkle lights for a festive touch.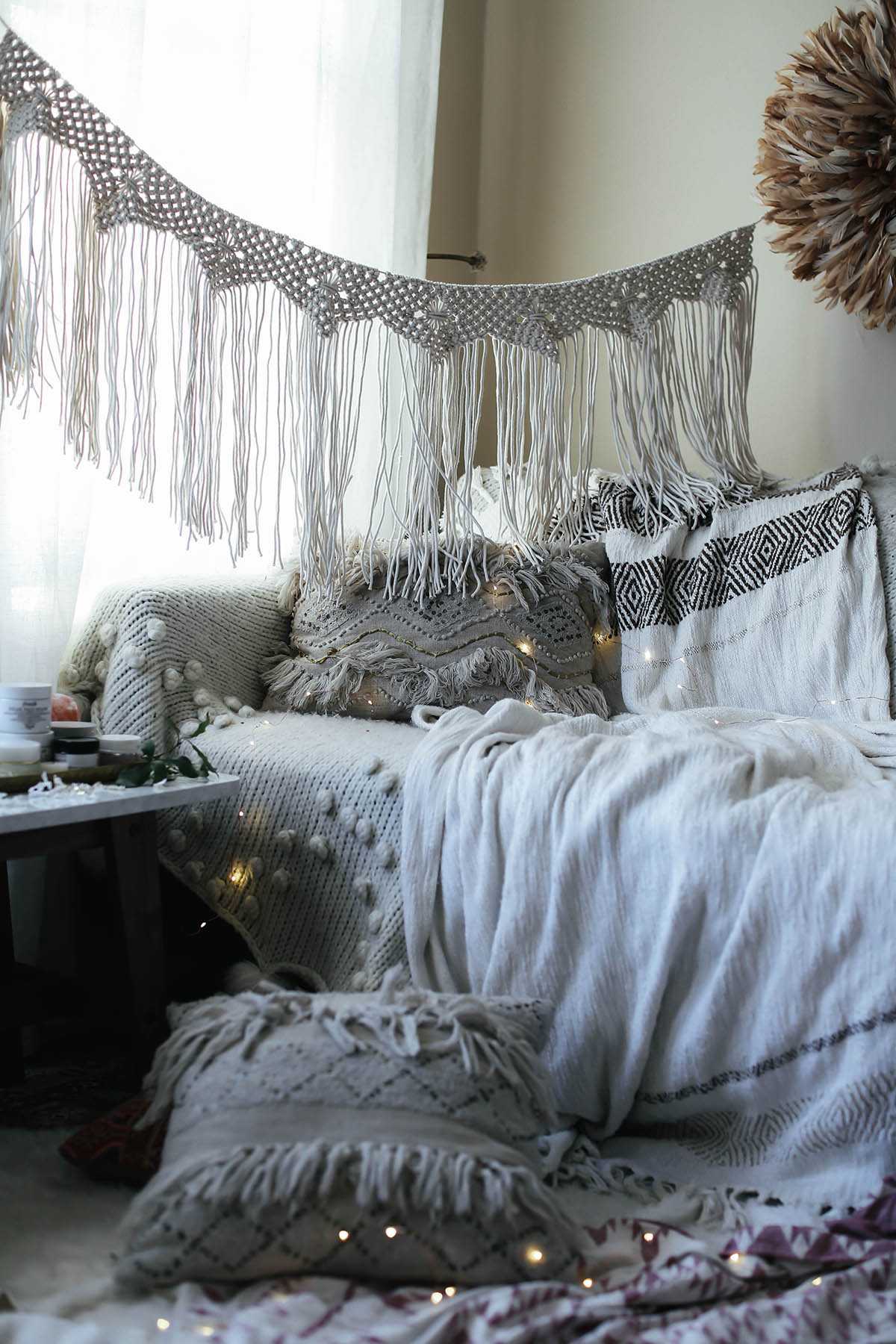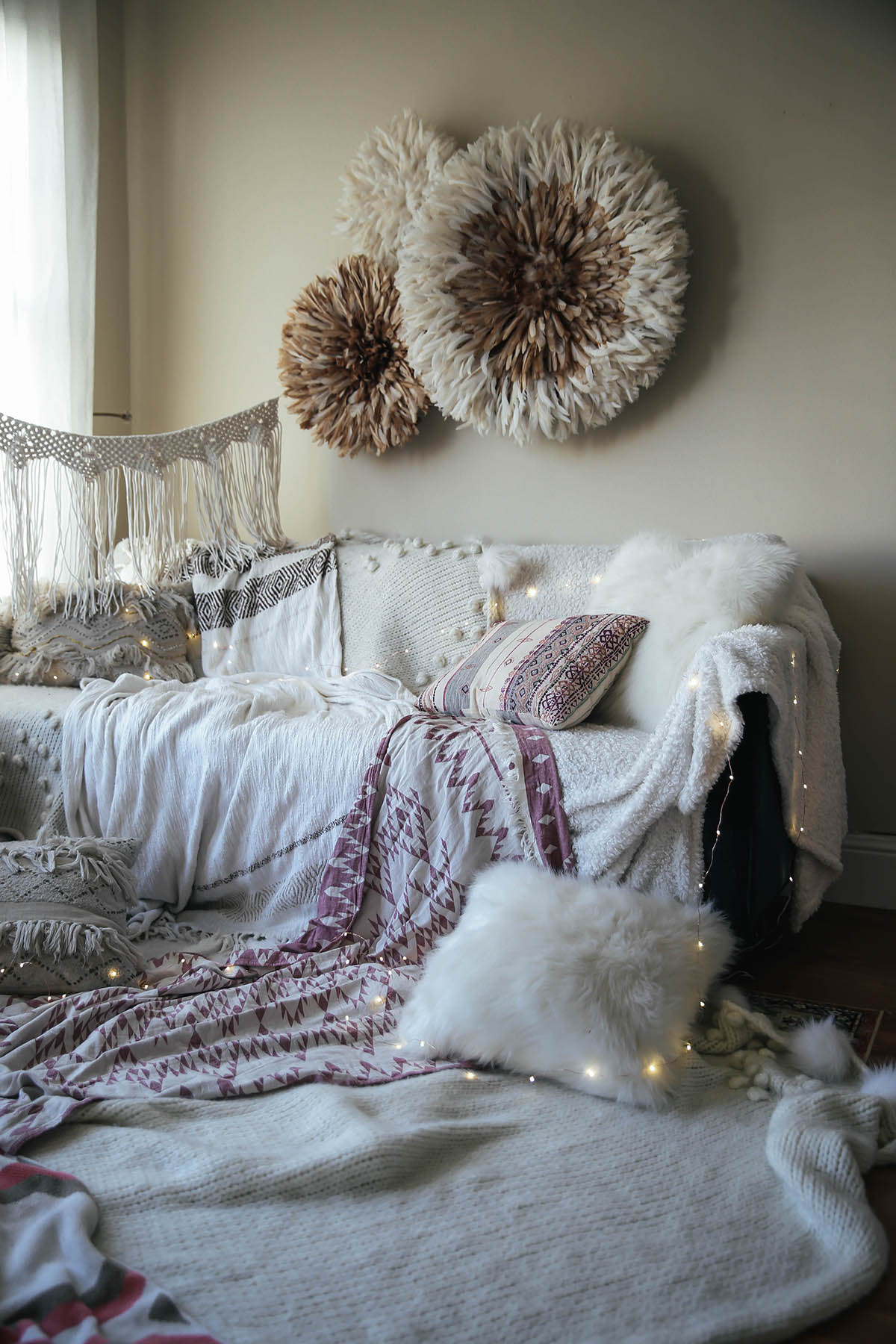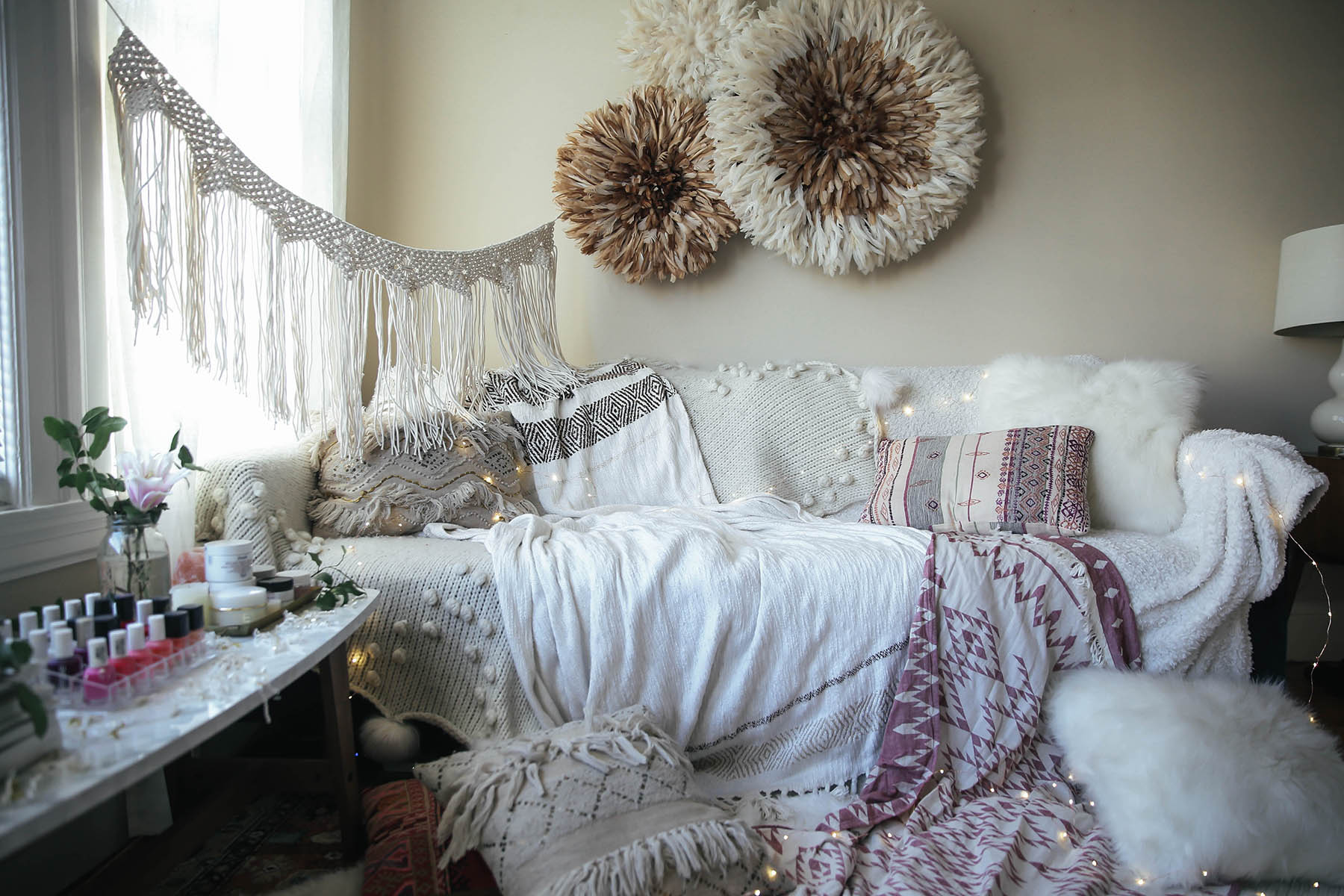 3. Bond with a fun activity.
Try one of these!
Article exchange
Similar to a book club but less reading required, have your friends bring an article that they love instead. Everyone is required to bring 1 article of their choice (can be any length and on any topic) and summarize it for the group. (Topics to consider? Finances, Interior Design and Career are all good places to start!). Bonus points if each person reads hers out loud. A lively discussion is sure to follow, and you'll learn more about each other right away.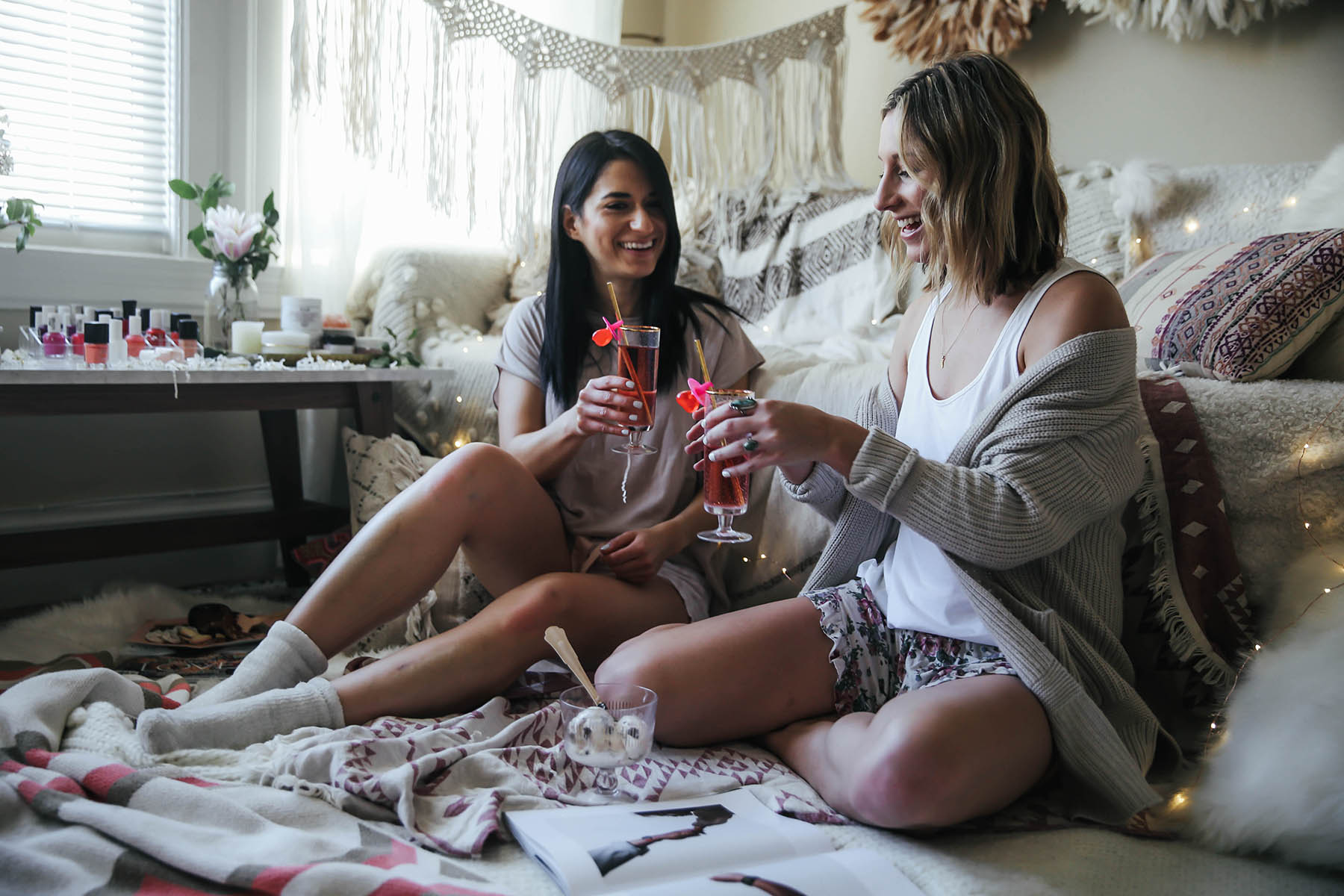 Games
Game night is always fun but it usually turns into drinking games or playing Cards Against Humanity for the 1000th time. Try something different and play Celebrity or Mafia, both classic party games that you can play with just a pen and paper, or a deck of cards. They'll have everyone interacting, so they're fun whether everyone's really close or just getting to know each other.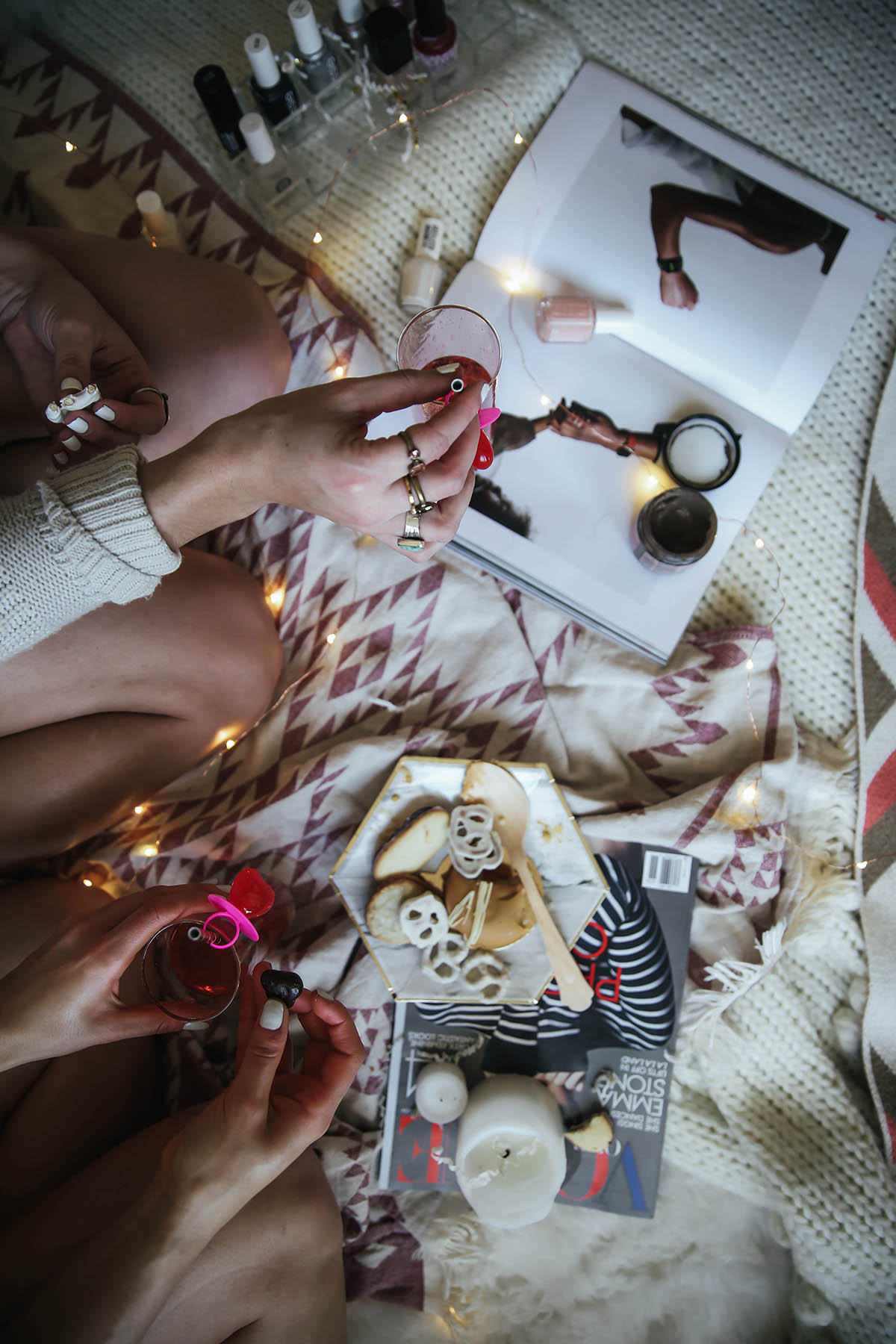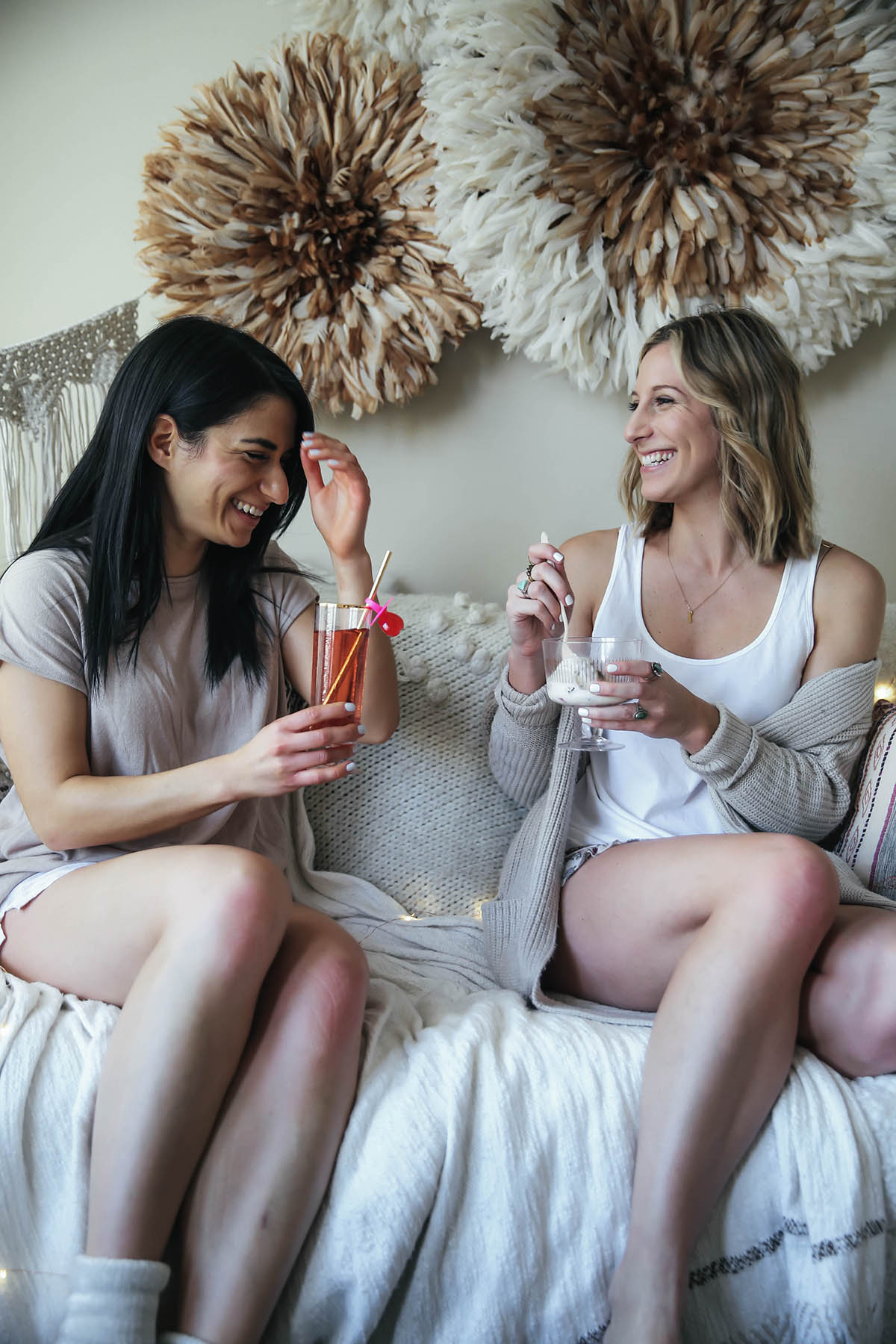 Personal boards
Provide a stack of magazines, scissors, pins, and also a cork board per girl coming. Blast music and have everyone go through the magazines, cutting out images, words, or stories that remind them of each girl at the party. After about 30 minutes, have everyone place their images on each girls' board. Each person there will have a full board of cutouts that the others think represents them. Let your friends take home their cork board so that this can serve as thoughtful inspiration whenever they need it!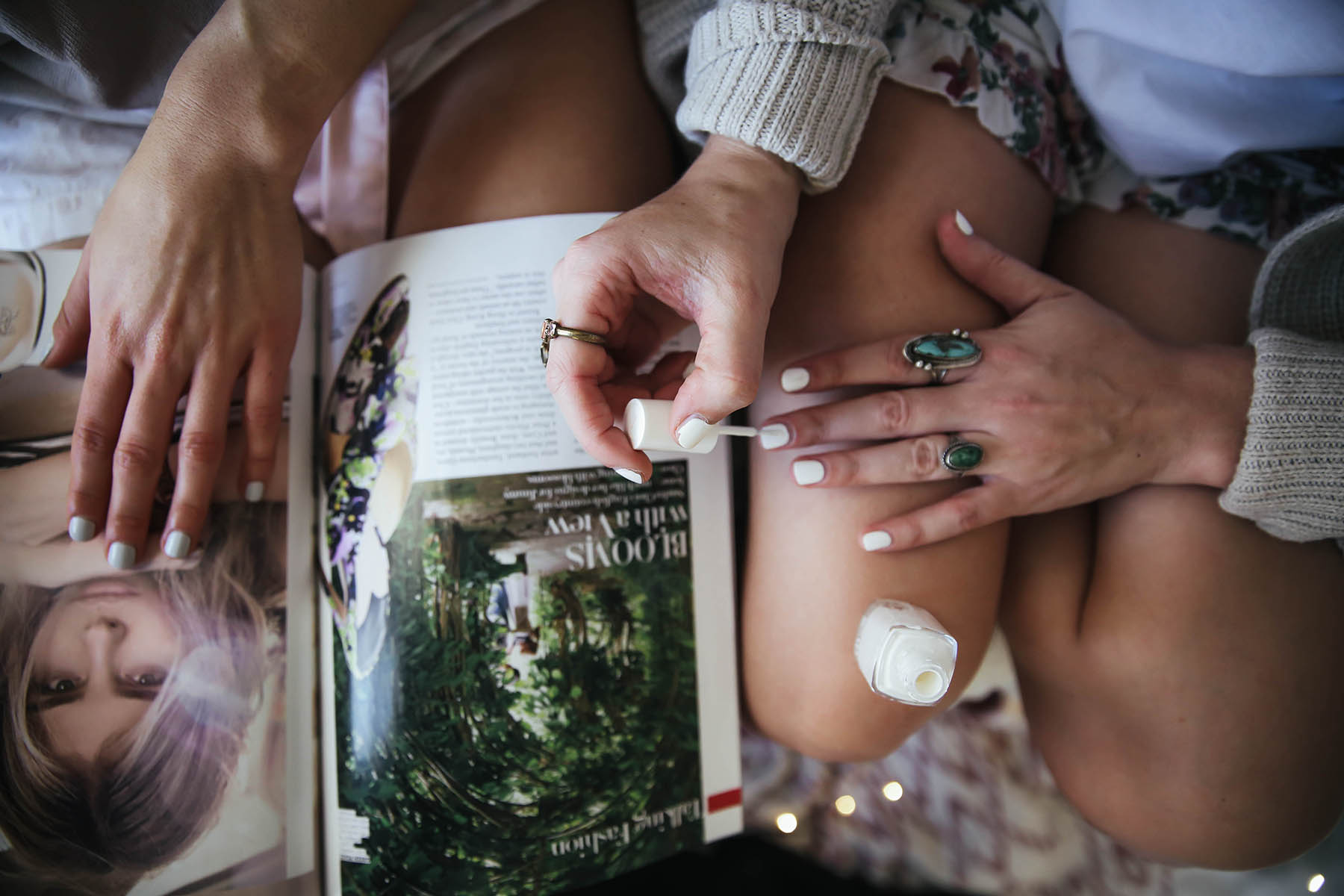 Face masks & manis
Is there anything better than hanging in with your girls and looking ridiculous in face masks? Nope! Grab some of your favorite face masks (I love this, this, and this), a bottle of wine, and a handful of nail polish. Display them all on your coffee table with a few flowers, and let each girl get her pampering on. Then obviously take a million pictures of everyone looking funny in their masks.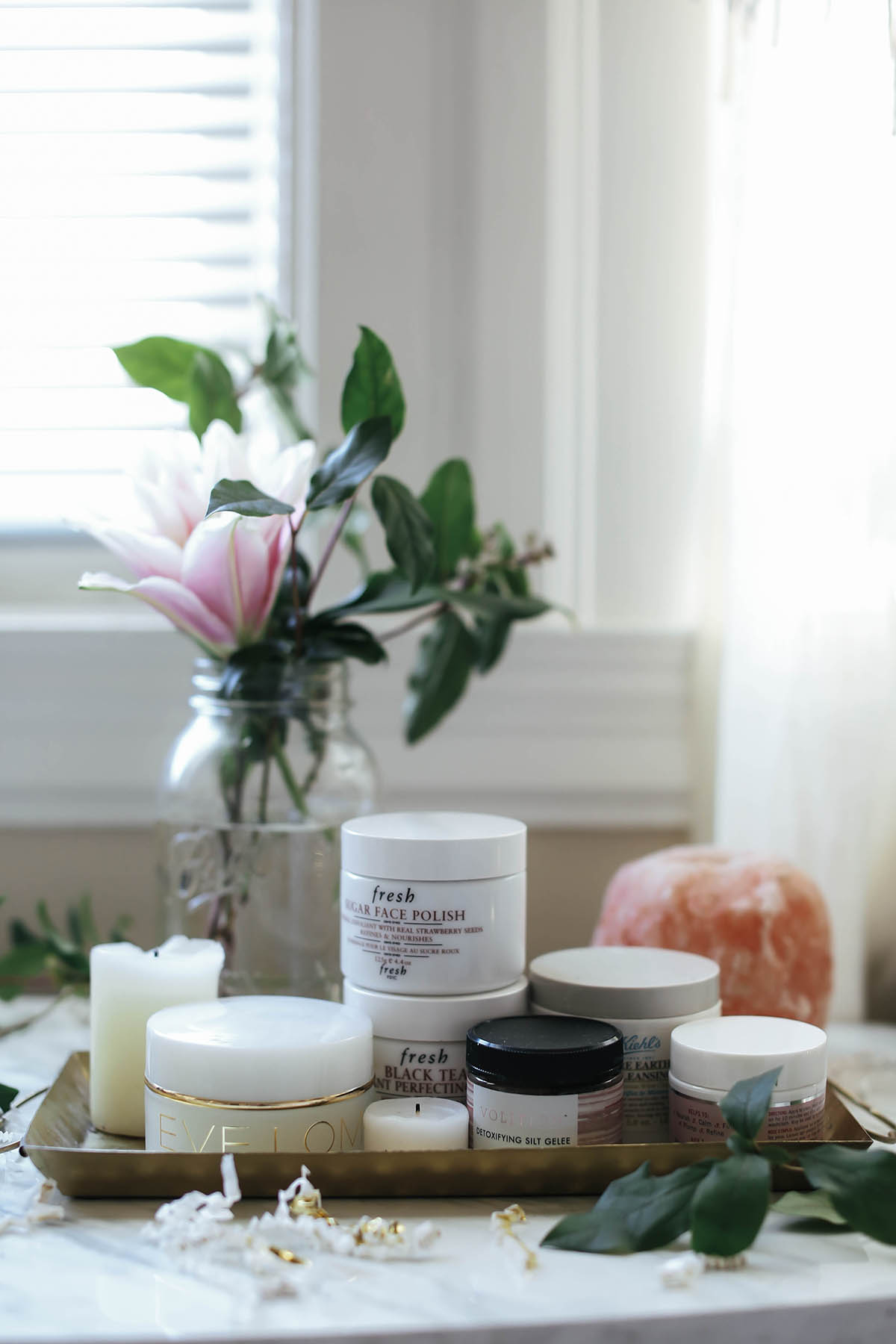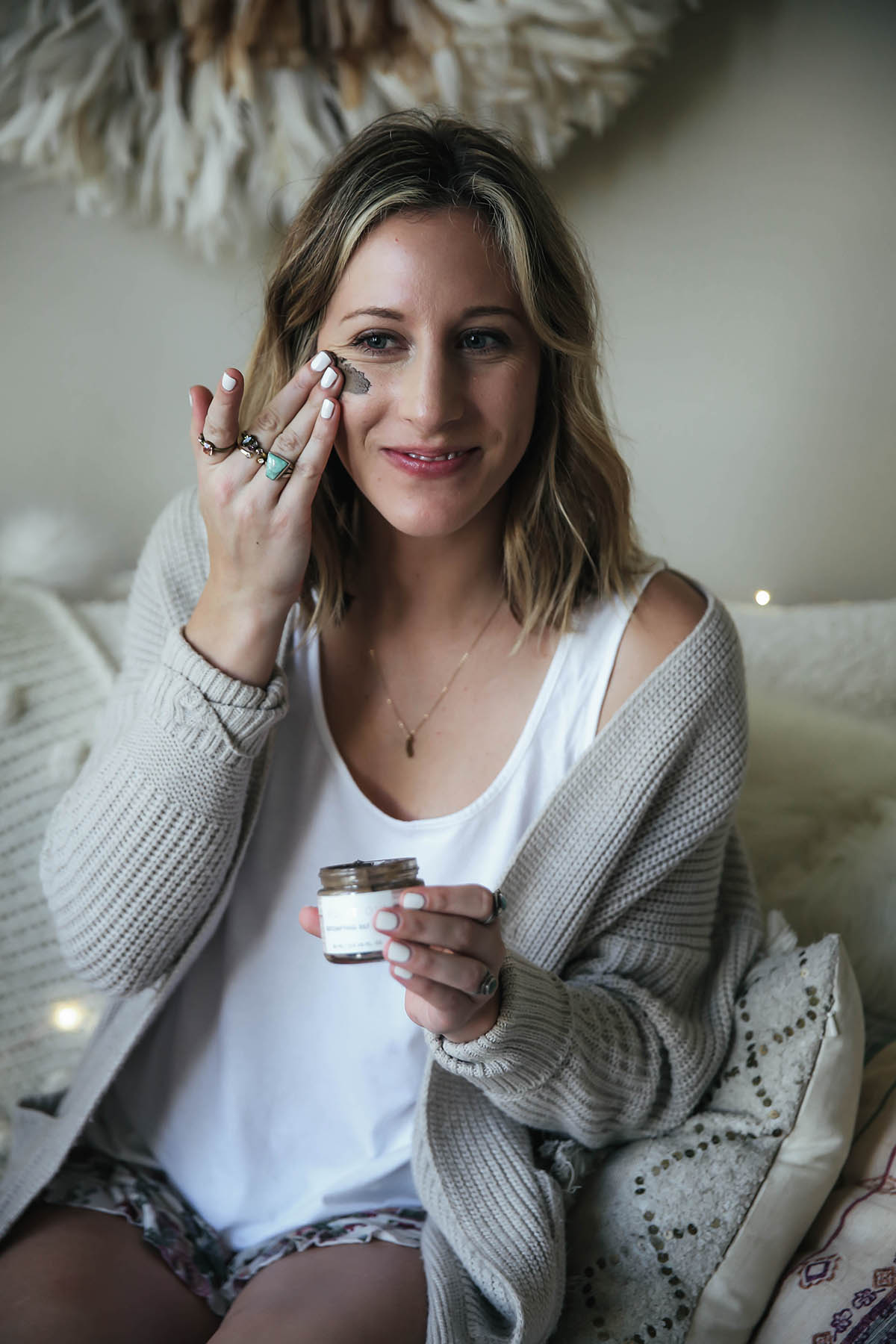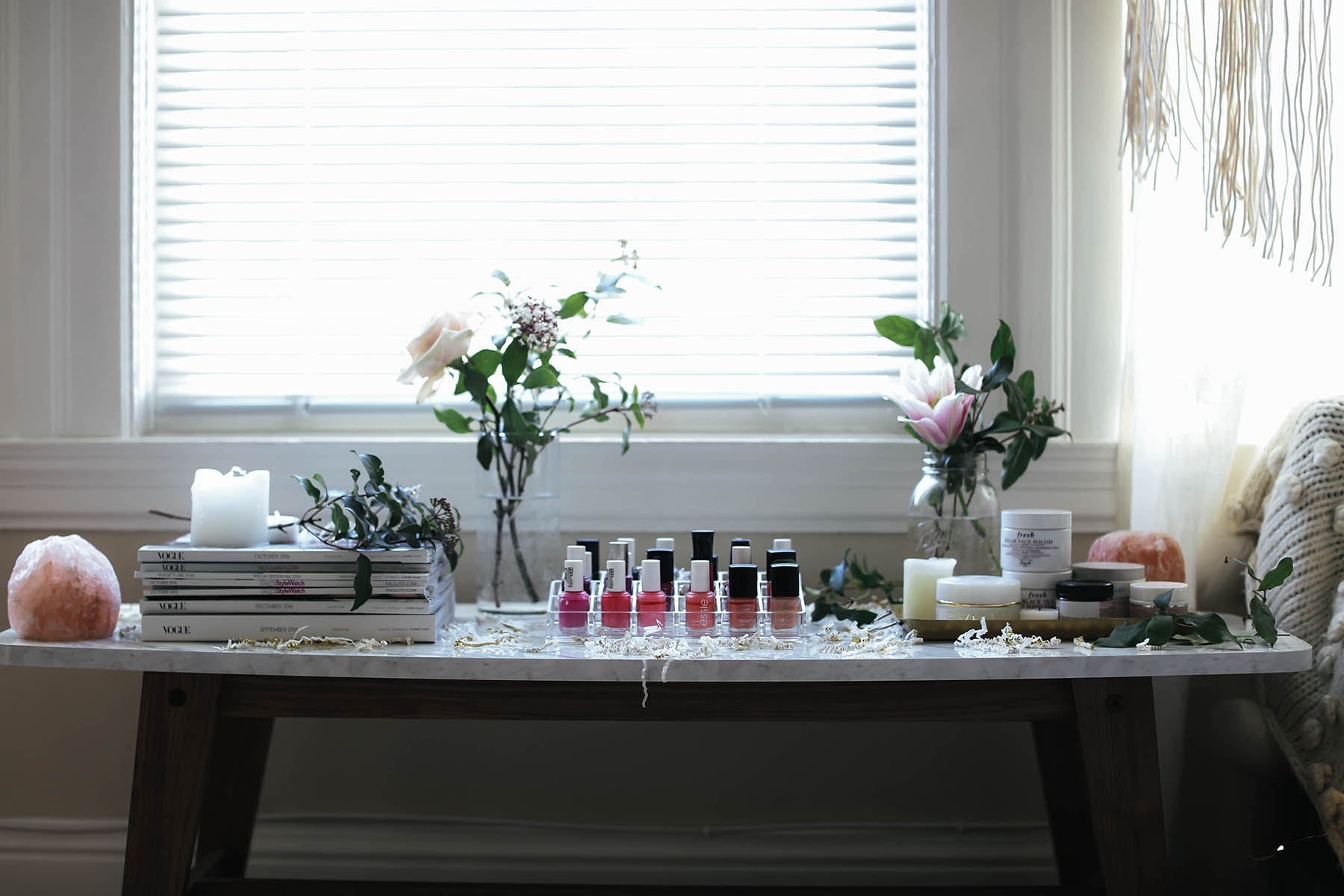 What's an activity you've done for Girls Night that brought you closer?
Shop The Post